A few minutes into playing Sean Young's Littlewood, a thought crept into my mind: My God, I will be playing this game for a hundred hours. The premonition wasn't exactly terrifying, because Littlewood is a very fun game, but it was also inescapable. Just as the moon follows the sun every night and day, so too will Littlewood follow me in my free time for the foreseeable future.
You play as a magical Hero, destined to defeat a Dark Wizard to save the world. The twist is, the game begins just after said climactic battle, and the fantasy world of Solemn has already been saved. Reawakening, your player character finds themselves suddenly in charge of rebuilding the town you live in, and enjoying the fruits of your labor now that evil has been defeated.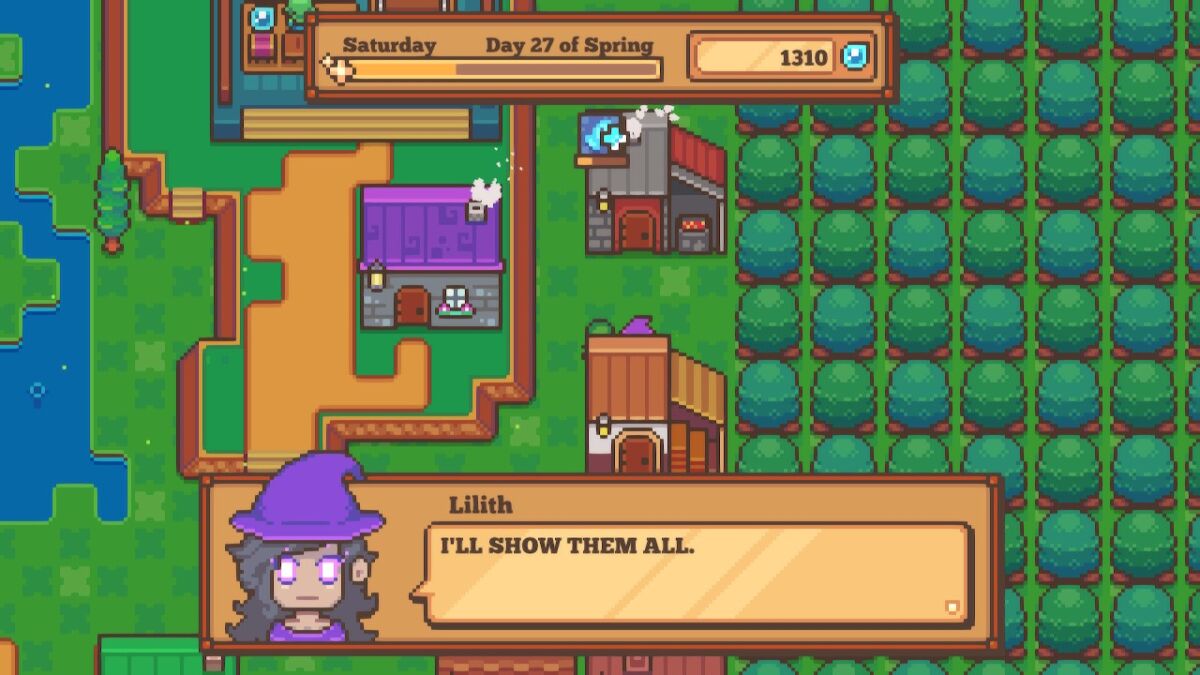 Littlewood is a town builder, with farming, crafting, and social elements similar to games like Stardew Valley and the Harvest Moon/Story of Seasons series, with the added terraforming/community building mechanics of the most recent Animal Crossing, all in a fantasy world style. As you develop your humble town, more citizens will move in, including orcs, catboys, and goblins that speak in their own adorable language.
With a premise like that, it may sound like Littlewood is trying to find space in a very crowded market already filled with some big names. Littlewood distinguishes its own take on the craft-a-thon genre in a number of ways, the first of which is how quickly it gives you the power to shape your town to your liking — literally. You get the ability to terraform your town, building mountains, chucking trees across the map, and arranging your neighbors' houses all in a row, from the beginning of the game. No struggling to scrape it together without crucial tools here — Littlewood wants to throw open its toy box as soon as it can.
The game continues to offer an optimized, streamlined version of its familiar gameplay by making actions as effortless and intuitive as possible. You never have to switch tools to go from mining rocks to chopping wood — all tools are mapped to the A button, so all you have to do is stand in front of a thing and tap A to use the relevant item. Similarly, your pockets are functionally infinite, so you never have to spend days or weeks managing your inventory and saving up for a little more room just to store all your dang tools.
While some farming sim fans might bristle at this overly-easy UI, Littlewood hasn't cut out the thrill of the grind entirely. Farming for materials to craft still takes time, and you'll still need to start each in-game day with a clear objective in mind in order to make the most of your time. You start small and gradually build up your store of resources and your range of options as architect of the town, and that sense of progression is both satisfying in itself and as a means to push you to keep pursuing the next step up the ladder.
Littlewood is also very fair and equitable about how it uses your time. Each day passes as you use up your stamina performing tasks around the town, like farming, fishing, or giving (and, for some reason, receiving) gifts to and from other townsfolk. When you're nearly out of energy for the day, the scene will noticeably shift to night-time, a clear indication that you need to start wrapping things up and head home.
This performance-based clock is a nice way to make you feel in control of your own schedule. You aren't penalized for looking away or spending some time just being social with the loss of precious hours, and you also aren't beholden to a real-time calendar that limits the number of new elements you encounter every day. Instead, when the sun sets, you know it's because you've spent the day laboring with your own two hands, and another honest day's work has been done.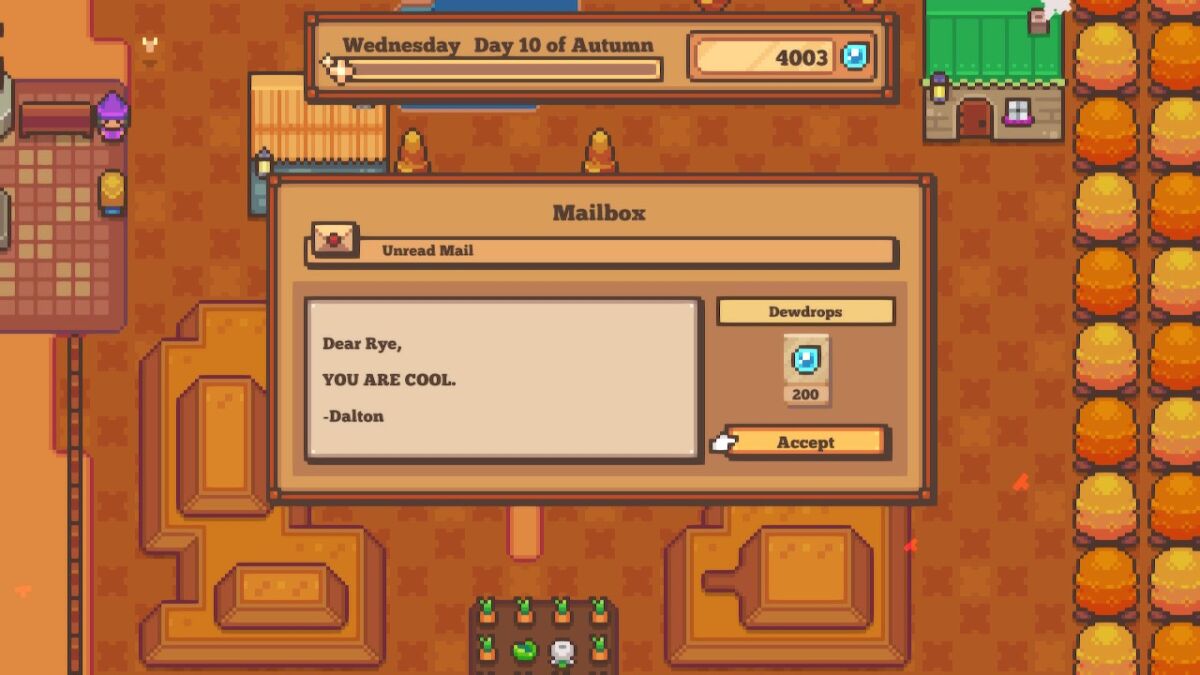 You'll have a lot to do in those days, as Littlewood has no shortage of activities to get lost in. In addition to the usual farming/fishing/bug catching, there's a museum to fill with one of everything you pick up, a magic library that's lost all its books, ways to upgrade every shop you build, and an in-game Magic the Gathering-style card game called Tarott Monster (the extra T in Tarott lets you know it's fantasy) which is surprisingly complex and, if you let it, can transform the game from a city builder to a deck builder, complete with boss characters.
Not only does the game play well, it also has a great supporting cast. Your town will quickly fill up with a gang of lovable goofballs, from Willow and Dalton, who were your party members when fighting the Dark Wizard, to Maximillian, who loves Tarott Monster, to Bubsy, a stuck up chef who is also a bird.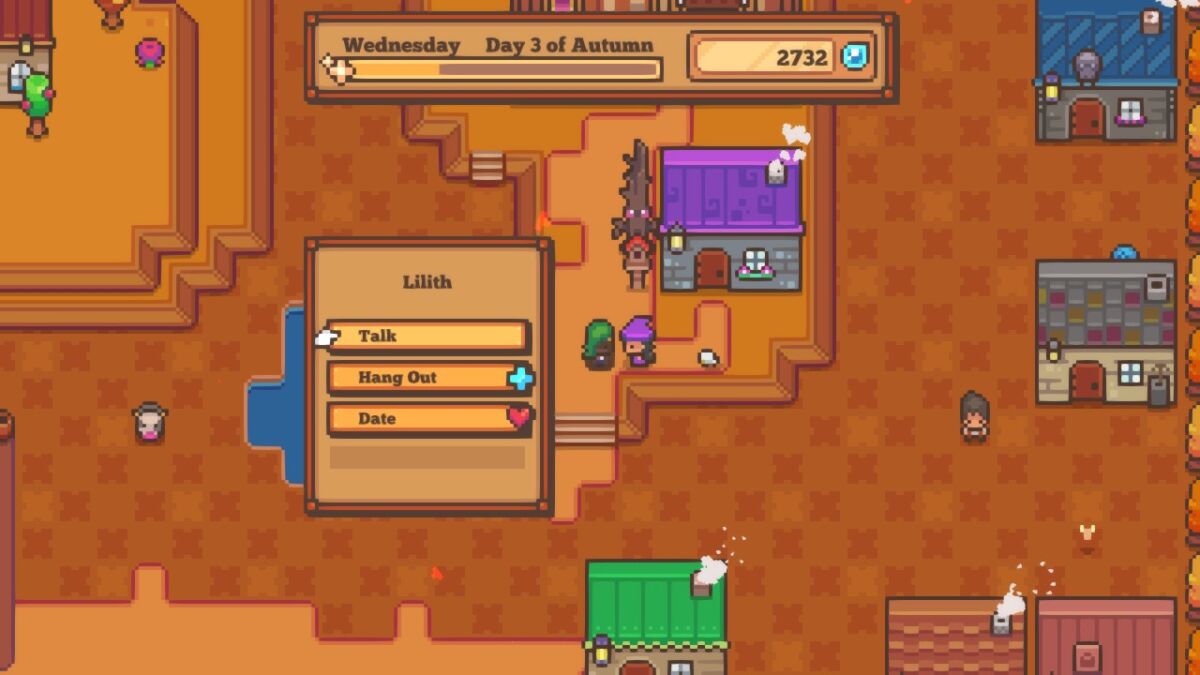 Every townsperson has a distinct and memorable personality, and you'll definitely have no trouble finding a favorite and wanting to hang out with them everyday. You're also able to date most of the townsfolk, so be prepared to agonize over that choice too.
The characters' tiny, sprite-based designs are a bit spare, but still always recognizable and distinct, and characters' more detailed portraits when you speak to them are full of expression and personality. It's a little disappointing that these neat characters don't have individual routines as they go about their lives — they mostly just mill about town idly unless you talk to them and ask them to hang out with you. Some characters own stores, but they're rarely, if ever, inside these buildings. It's a small complaint, but it does diminish the sense of depth and community that the game's dialogue works so well at establishing.
In addition to all the character models, the world itself is bursting with great uses of color and pixel art.The moody shadows of the Endless Forest where you'll get most of your wood are completely different from the shadows of the Dust Cavern where you'll get most of your rocks, and every location you travel to is vibrant and distinct, with NPCs that always make the world feel alive and welcoming.
The game's four seasons each have their own visual flair and bring along a host of yearly holidays and events, ranging from the standard, like a meteor shower, to idiosyncratic, like "Chicken Madness," in which wild chickens roam the town and you must catch them within a time limit to earn prizes.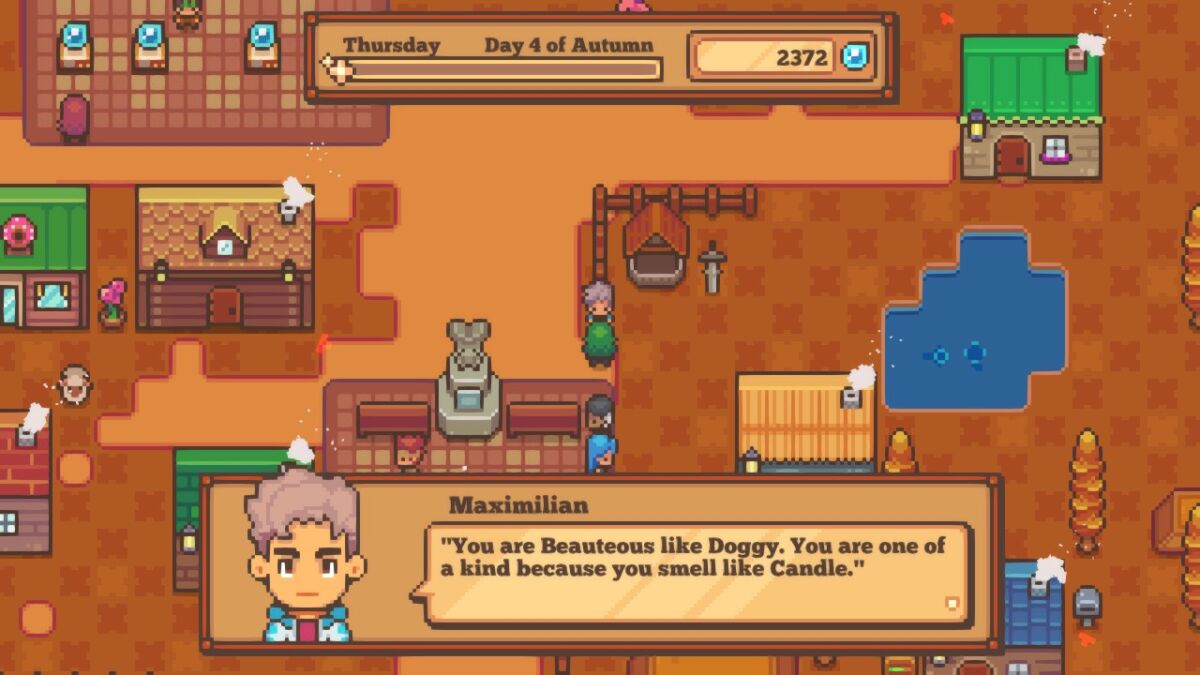 It's a bit surprising to realize Littlewood has been out on Steam since August of last year, but hasn't achieved more notoriety. Hopefully it will find the following it deserves on the Switch, the ideal platform for a game about achieving a state of zen while chopping tiny cartoon trees and planting cartoon corn with your orc wife.
Littlewood feels like the culmination of a genre. It has learned from those who came before and figured out how to build on the past to solve problems and present new, fun solutions. Though some aspects could go a little deeper, it is still a fantastic achievement in streamlined gameplay that gets you to the good part. Some games one must recommend with a caveat, like "stick with it for X number of hours, then it really gets good." Littlewood doesn't want you to wait before you start having fun. It gets "really good" as soon as you name your town, and stays there.
A code for Littlewood was provided by PR for the purposes of this review. Littlewood is available from today on the NA eShop, but an EU release is still forthcoming. 
Some of the coverage you find on Cultured Vultures contains affiliate links, which provide us with small commissions based on purchases made from visiting our site. We cover gaming news, movie reviews, wrestling and much more.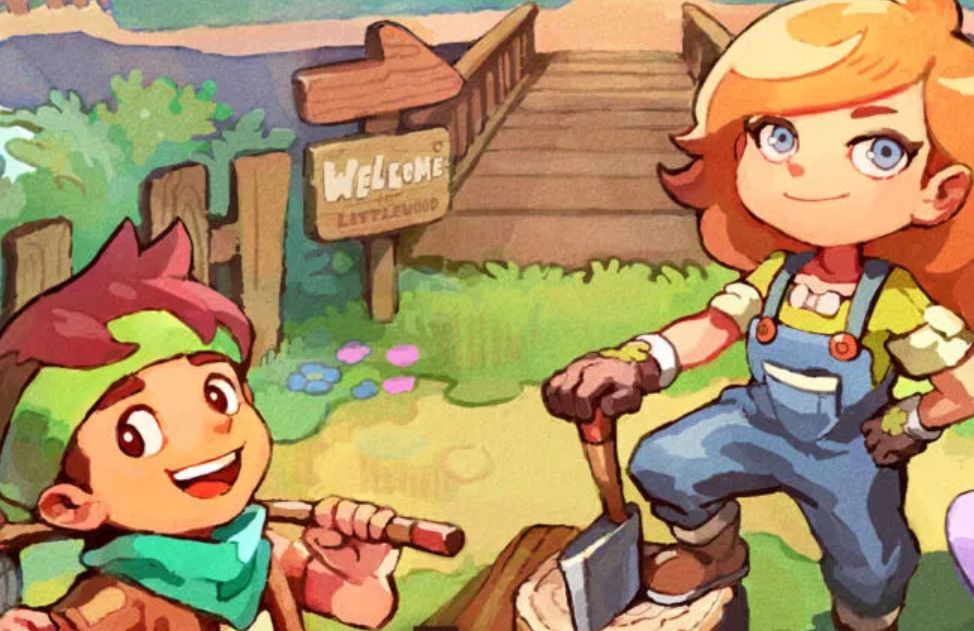 Verdict
A crystalized version of everything good about its genre, Littlewood succeeds by giving the player all the tools they need early and still finds ways to surprise and delight over years of play, both in-game, and likely in real life too.