NOTE: THIS LIST IS IN NO ORDER AND IS NOT RANKED. STOP GETTING MAD.
Disregarding an almost endless stream of controversies, 2017 has been one of the best years for gaming in recent memory. It didn't exactly start off slowly, either: Resident Evil 7 set a precedent back in January and there has been an essential release almost every month since then. A strong case could be made that there is too much to play – I am still yet to properly finish off Horizon: Zero Dawn and am sometimes too scared to even start up Steam, lest I fall down the rabbithole that is my library and all of the best games of 2017 that I picked up along the way.
With the release of the Switch, Nintendo are now properly in the mix and the console is off to a strong start. It may struggle to match the sales of the PS4, but, as with everything Nintendo, it has a dedicated audience who have the likes of The Legend of Zelda: Breath of the Wild and Super Mario Odyssey to lean on; two of the biggest franchises in gaming history with more ambition and scale than ever before.
Sony, whose 2018 promises a seriously strong exclusive game line-up, have had a solid year, boasting the likes of Horizon: Zero Dawn and Persona 5 while also steadily delivering sales in the hardware stakes with decent sales for the PS4 Pro and PlayStation VR.
It's no secret that the lack of "true" exclusives is hurting the Xbox One in the eyes of many, but it's still had a fine array of games to check out, perhaps just not as extensively as its biggest competition. Scalebound may have been cancelled and Crackdown 3 was (rightly) delayed until next year, but Cuphead's almost universally positive reception has been a big plus point. There's also the small matter of the "most powerful console ever" hitting the market in November.
With the clock ticking on 2017 and the realisation that we will all soon turn to dust difficult to shake, it's time to look back on the past year with the fifty best games of 2017. Just like we did last year, we're going to gradually reveal our choices so that we can give proper coverage to each game at an average of one per day. The list is in no order and shouldn't be taken as the definitive selection; they're just games we loved from a memorable year.
With that in mind, here are the rules:
– No remasters
– No ports from 2016 or earlier (imports are all good)
– No Early Access/betas
– No episodic series' that didn't begin and conclude in 2017
– No DLC
Let's get going. What do you want to see us include? Drop a comment down below.
50. Nioh
Developer: Team Ninja
Publisher: Koei Tecmo
Platform(s): PS4
, PC (November 2017)
"The amount of depth in customization may overwhelm newer players, as more and more options make themselves available the further you progress in the game; becoming familiar with all these options takes time, though it feels rewarding when a new katana is constructed out of materials picked up from enemies. Despite all these challenges, the gameplay itself is balanced, with a variety of quests that are both attractive to complete and helpful in the development of your character."
49. Friday the 13th: The Game
"I won't call it a sleeper, but it's a hit for sure and one that I and seemingly many others were skeptical about. The developers are still producing content, most of it for free, and though the product might be a bit buggy, it is rare I don't enjoy my sessions of spending time trying not to be massacred with all my friends."
48. RUINER
"RUINER may be short and sweet, but it's the kind of game that will stick in your mind thanks to its mesmerising style and just-one-more-go replayability. Be a good boy and play one of the best games of 2017 as soon as you can."
READ MORE
READ THE RUINER REVIEW
47. Tom Clancy's Ghost Recon: Wildlands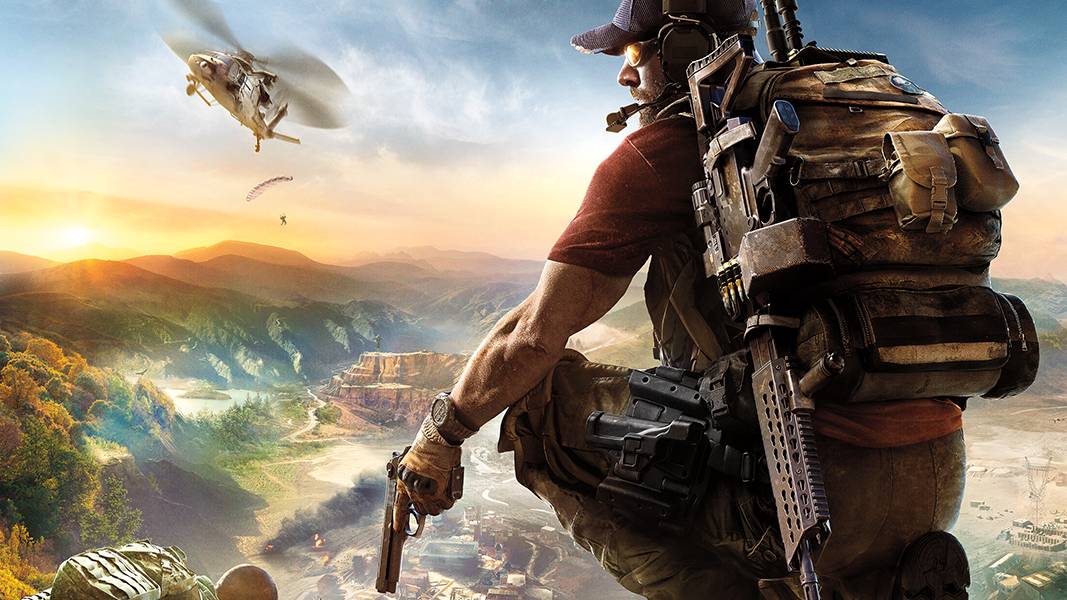 "Ghost Recon: Wildlands is a journey into the world of drugs, the people who deal them, and the steps the government will take in order to bring the people involved down. Although the gaming world could be more populated, and the ending could have been done totally different, this is still a solid game, which just goes to show what Ubisoft can achieve if they set their minds to it."
READ MORE
READ THE WILDLANDS REVIEW
46. Resident Evil 7: Biohazard
"Hopefully we'll be seeing another installation in this iconic survival horror franchise soon enough, because the game very quickly recouped its production costs through excellent word-of-mouth. Basically, if you love horror and haven't yet checked out Resident Evil 7, you absolutely owe it to yourself to change that."
READ MORE
READ OUR RESIDENT EVIL 7 REVIEW
45. Nier: Automata
"The game keeps itself fresh by mixing up the genres. While on the whole it is a hack and slash RPG, the game shifts between 2D platformer, top-down twin-stick shooter and scrolling shoot-em-up as well as others I may have forgotten about. Nier's world quickly expands beyond shades of brown to beautifully destroyed cities, amusement parks and treetop towns, which all help to create a gorgeously realised world."
READ MORE
READ OUR NIER: AUTOMATA REVIEW
44. Destiny 2
"Destiny 2 is a must buy for anyone who wants a game that will provide them with a fantastic storyline, in your face combat, and most of all, a game that will keep you going back for more."
READ MORE
READ OUR DESTINY 2 REVIEW
43. Persona 5
"Persona 5 is, for me, the best game of the year, one of the best games of all time, easily one of my favourites and an example of a game whose technical aspects fit perfectly to the story and atmosphere. Each part makes the game better and is a pillar supporting the topic of rebelling against power, sticking it to the man. It's almost perfect. I doubt that Atlus can top it, but I really hope they do."
READ MORE
READ THE PERSONA 5 REVIEW
42. Yakuza 0
"I could sit here and talk for hours on why every Sony guy and/or gal should pick up a copy of Yakuza 0, but I have already had done that and I have not changed my mind one bit on the matter. If you are new to Sony's superlative black box or you're looking for that hidden gem you weren't aware existed, pick this game up now. You will not regret your decision."
41. Tekken 7
"All in all, Tekken 7 deserves its place amongst the 50 Best Games of 2017. It's a testament to how fantastic the core gameplay is that despite glaring flaws, it can take pride of place on this list. If you're yet to enter the King of Iron Fist Tournament 7, please consider signing up. I'll need training dummies for when Geese Howard is released."
READ MORE
READ OUR TEKKEN 7 REVIEW
40. South Park: The Fractured But Whole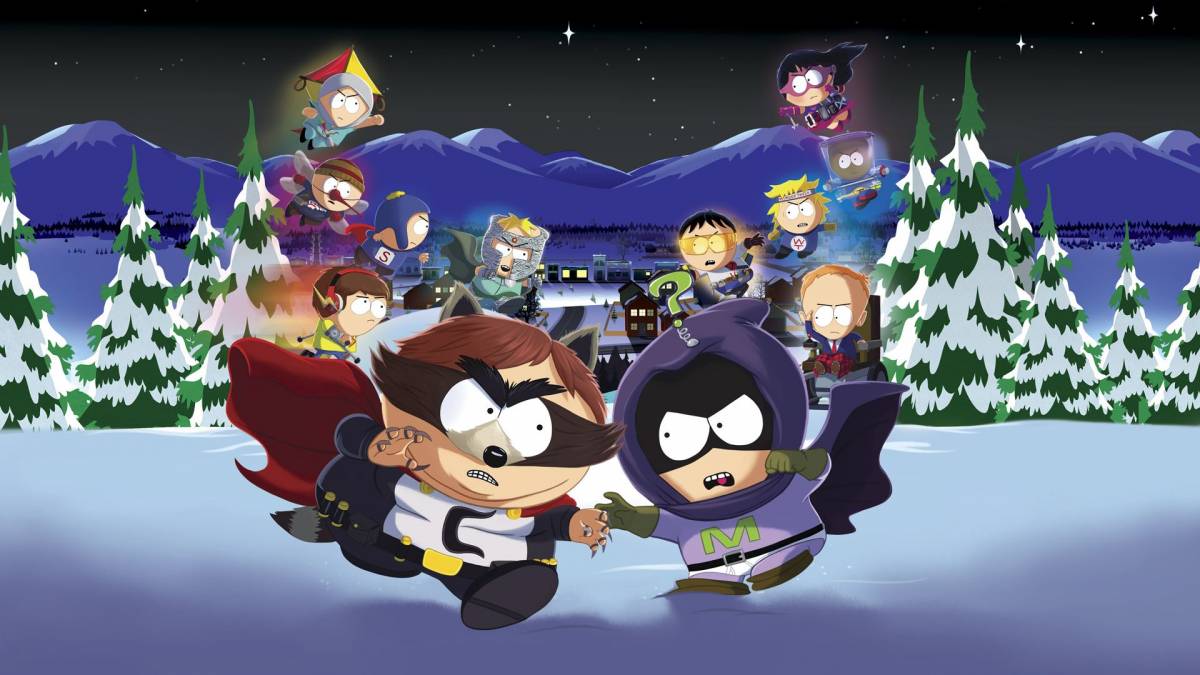 "As with anything that is linked to South Park, Fractured But Whole is as funny as it is offensive, with some truly memorable and hilarious moments. The gaming world has also been expanded with new places for you to visit, as well as new characters for you to meet, integrating this game with their newer TV episodes."
39. What Remains of Edith Finch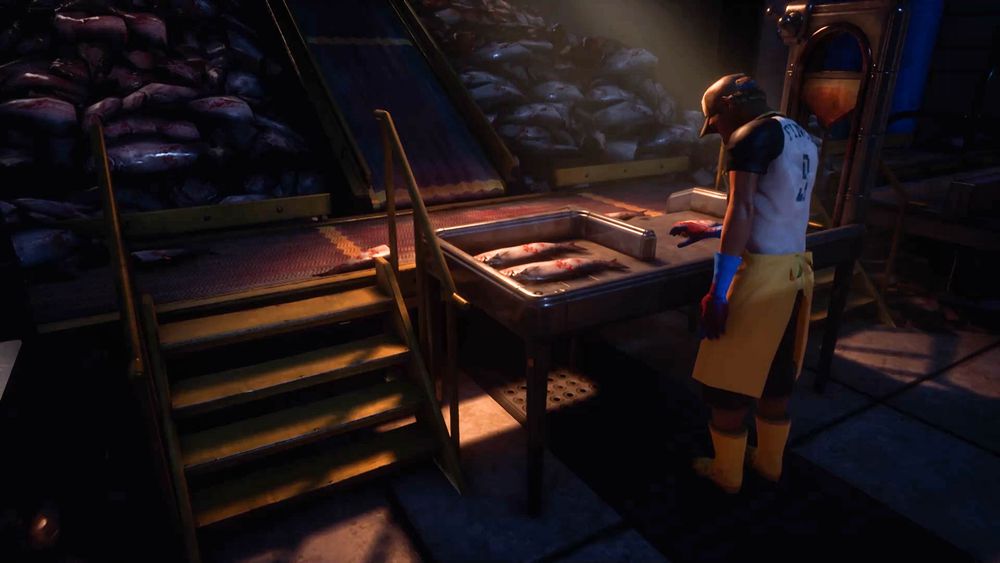 "What Remains of Edith Finch is a fairytale wrapped up in a family's nightmares. While some may struggle to look past its walking simulator elements, if you just give What Remains of Edith Finch a chance and let it surprise you, you may be left as wrecked by the tour de force of storytelling and smart gameplay as I was by the time the end credits rolled."
38. The Evil Within 2
"The Evil Within 2 also provides significant bang for your buck, offering sixteen hours or so of the main experience and a few more for the completionists. While it may unfortunately go down as one of 2017's most underrated games, I would happily dive back into this wild word for a third game. At least another sequel might let me pet the damn cat."
37. Injustice 2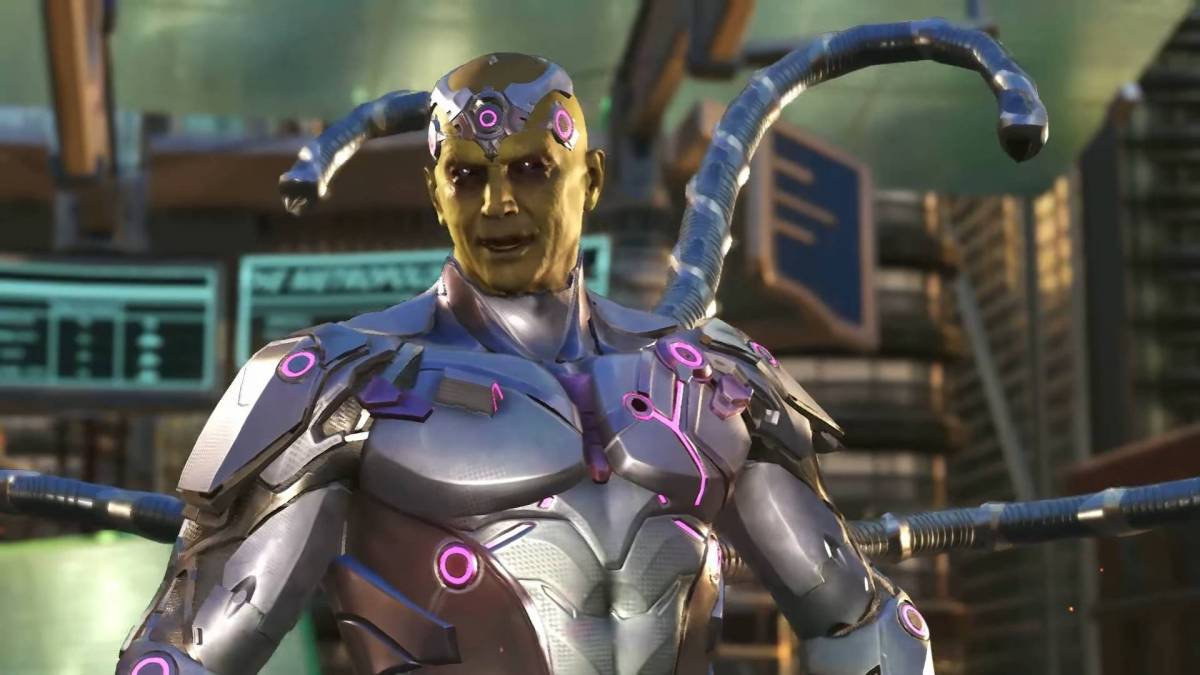 "Even if you're a fighting game novice but love all things superhero, we beg you to check out this game. It's arguably one of the best comic book based stories in video game history, and those facial animations are just unbelievable."
READ MORE
READ OUR INJUSTICE 2 REVIEW
36. Hellblade: Senua's Sacrifice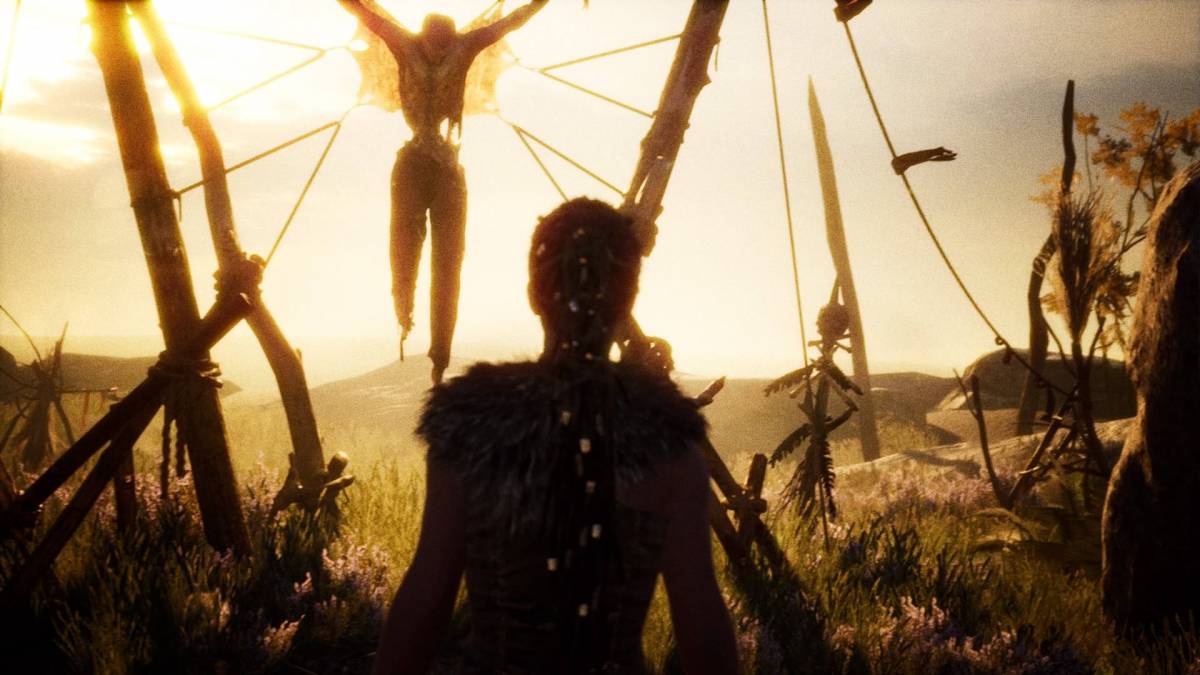 "Hellblade represents Senua's suffering in ways that never feel cheap or phoned-in. Ninja Theory spent a lot of time with those in the mental health community to strike the right balance, and it shows. While Senua is on the "extreme" end of the spectrum, the whispers of doubt that plague her (while also acting as her guides) are relatable to anyone who's ever been at the bottom, myself included."
READ MORE
READ OUR HELLBLADE REVIEW
35. Little Nightmares
"Heavy on style, Little Nightmares looks like a beautiful nightmare, its colour palette muted yet somehow still utterly vibrant. For any fault in the game that you can point towards, its aesthetic is irresistible – I spent a lot of my time with the game just watching the weird antagonists shuffling around the ship, who appear to be at least partly inspired by the works of Munch and Tim Burton."
READ MORE
READ OUR LITTLE NIGHTMARES REVIEW
34. Sundered
"Still, even with a couple of minor bumps along the way, Sundered is a very easy recommendation to anyone with even a passing interest in the macabre. As well as being one of the best games of the year, it's also one of the hardest, but never unfairly so. Take your time with Sundered and your patience will be rewarded."
33. The Legend of Zelda: Breath of the Wild
"If you still haven't played The Legend of Zelda: Breath of the Wild, then you absolutely do not know what you are missing with this epic, post-apocalyptic time sink of a game. Just make sure you've cleared your schedule though, because once you dive into this world, it's gonna be a good, long while before you're ready to come back out."
32. Arms
"Perhaps the best comparison would be to a great Ramen shop. There's only one choice of ramen, but you can put in a couple extra ingredients to make it suit your tastes. If you don't like that ramen, though, then Arms may not be for you."
31. Uncharted: The Lost Legacy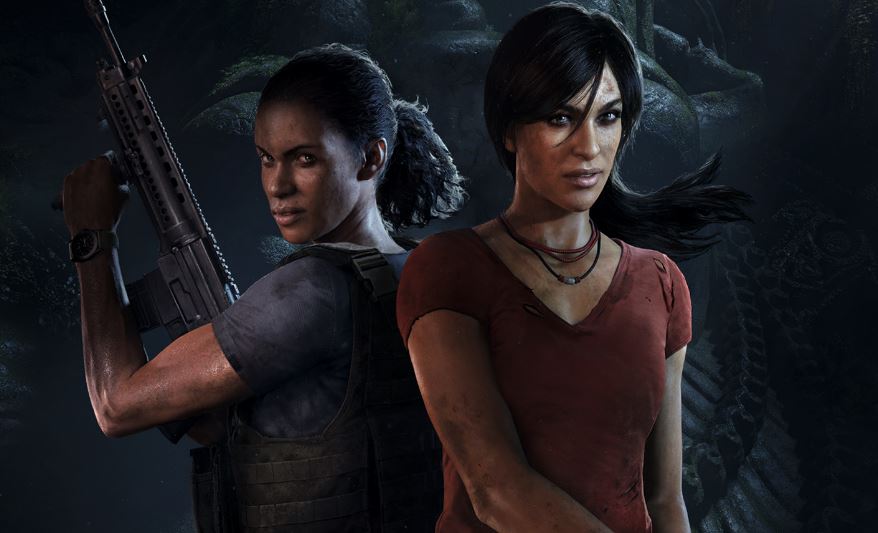 "I can only hope that once Naughty Dog have finished fraying our nerves with Clickers and the apocalypse, they return with a full adventure for Chloe Frazer to get stuck into and for us to marvel at once more."
30. Everybody's Golf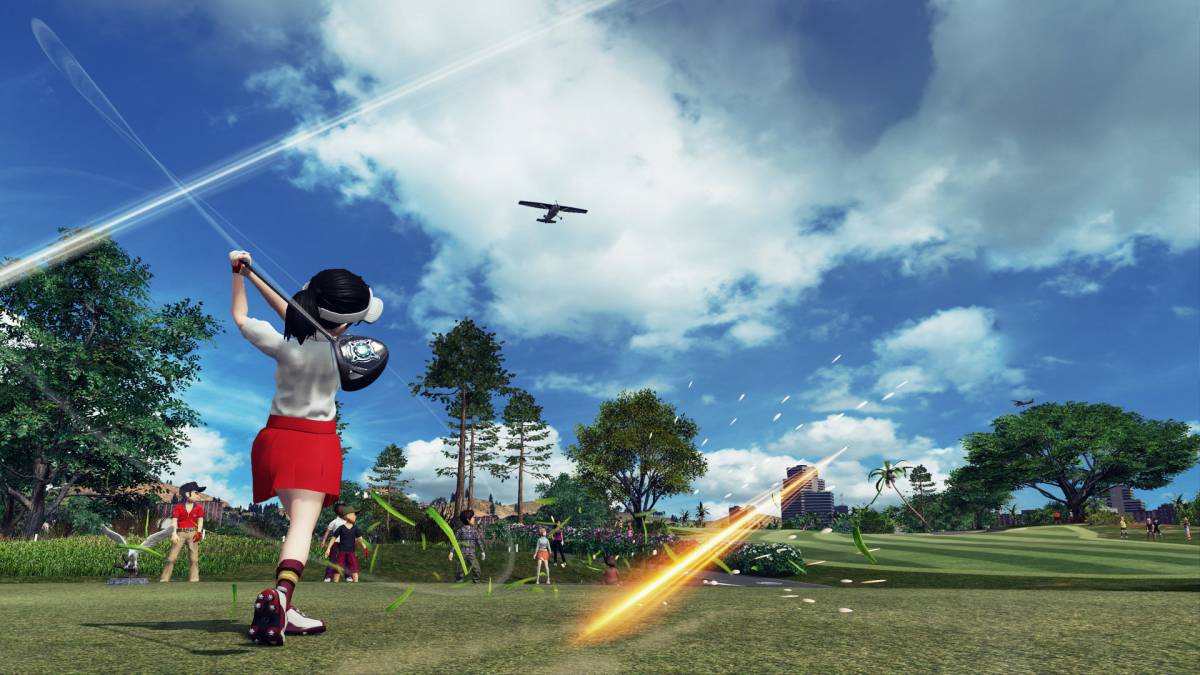 "All in all, Everybody's Golf is something wholesome in a year full of horrid shite. If you're looking for some positive vibes in your life, you could do a lot worse than this."
29. Dishonored: Death of the Outsider
"It may not be the most fully-featured entry in the Dishonored series, but as a narrative wrap up to this era of the franchise and a self-contained experience, it's a great stealth-action game, a personal high point of the series, and one of the best games of 2017."
28. Outlast 2
"Outlast 2 is simply one of the most absorbing rides in gaming. It dares you to look away, to give in and watch a documentary about red pandas, but if you can look the reaper in the eye and steel your stomach, prepare to be absolutely blown away."
27. Sonic Mania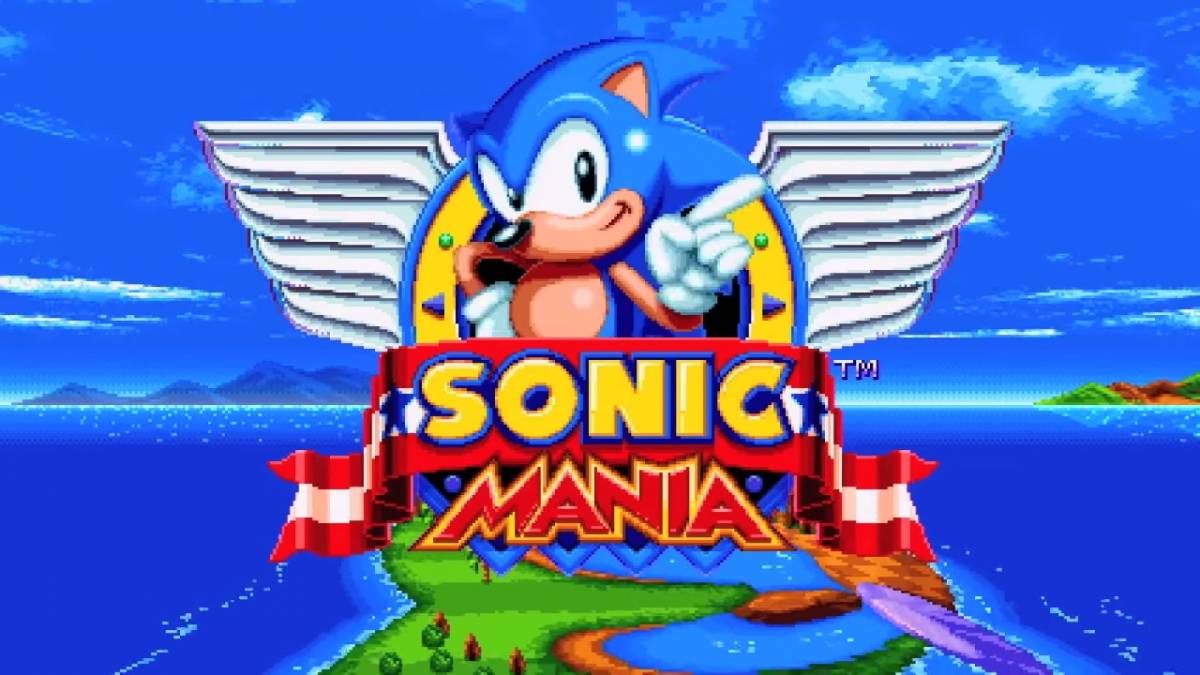 "You may disagree with me and you have every right to, but if we are to see more 2D Sonic projects with PagodaWest and Headcannon leading the charge, the future for SEGA's flagship franchise is in secure hands."
26. Cuphead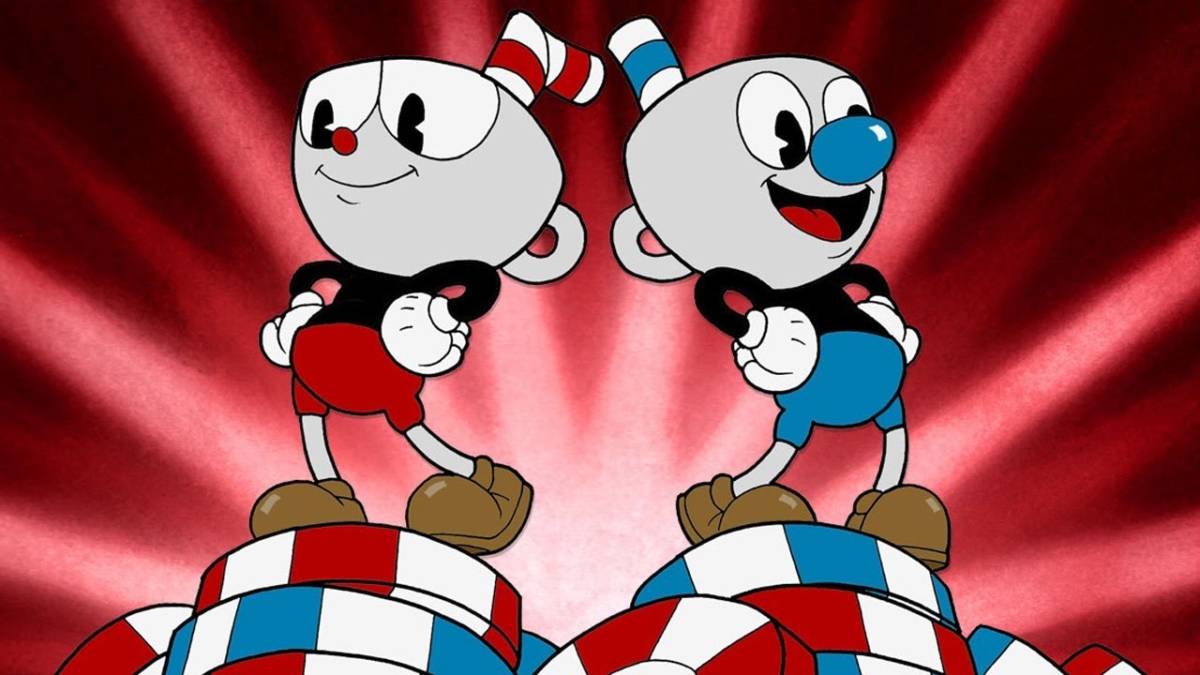 "Though Cuphead wasn't without weakness, such as the boring run 'n' gun levels, the overall experience was one of magic and wonder. The genre of game might not necessarily be for everyone, but we'd encourage you to give Cuphead a try regardless. You'll never know otherwise."
25. Super Mario Odyssey
"It's definitely one of the best games released this year and, as far as Nintendo games are concerned, Super Mario Odyssey is more than capable of going toe-to-toe with a certain other game starring a pointy-eared Hylian."
24. A Hat in Time
"A Hat in Time is a colourful, well-designed experience filled with humorous moments, extensive voice acting and quirky level design. There was rarely a moment where I wasn't in awe of attention to detail that has been put into this game."
23. Splatoon 2
"The tried and tested formula from the first game provided a very stable foundation for its sequel, and the shiny Nintendo switch makeover that made the game fully portable was hugely popular with returning fans and new players alike. The game proved to be one of Nintendo's big hits of the summer, garnering a loyal following of dedicated players."
22. Absolver
"If you're after a fighting game that you can just pick up and play while button-mashing your way to glory, Absolver is absolutely not for you. If you want a series of harsh lessons in which patience is rewarded, Sloclap's unique fighter could be one of your favourites of the year."
21. Hand of Fate 2
"Though it's one of the latest entries on this list of games, Hand of Fate 2 is no less deserving of a spot here. By building on the solid foundations of the first game with fantastic improvements in key areas, Defiant Development have created a unique RPG that demands your attention. If you love fantasy RPGs and you're looking for something new, look no further."
20. Assassin's Creed Origins
"As it stands, this is by far the best Assassin's Creed game since Black Flag and it is obvious that Ubisoft have put a lot of work into making a game that the fans really wanted. It is not perfect, far from it, but it is a firm step in the right direction."
19. Call Of Duty: WWII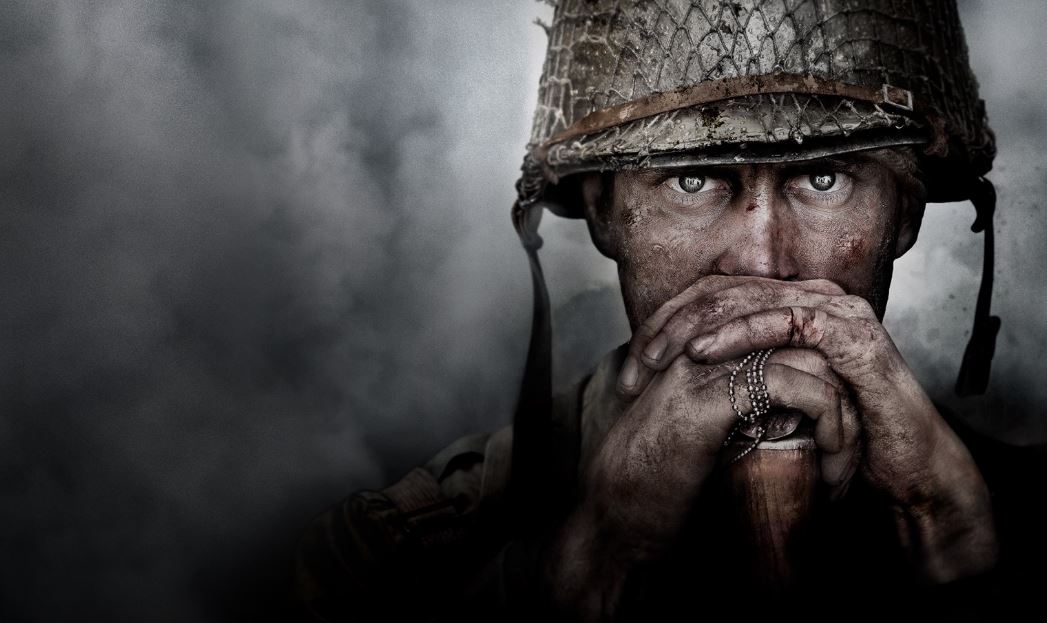 "WWII is as brutal and unflinching as it is a true pleasure to play. With an engaging campaign, mind blowing graphics and a truly entertaining multiplayer experience, Call of Duty seems to be back, and it packs one hell of a punch. This game isn't perfect, but like Assassin's Creed, it just goes to show that if you listen to the fans, then you are sure to make your newest game a success."
18. Wolfenstein II: The New Colossus
"With all that said, these are minor issues that do not detract significantly from the overall experience. The smooth and exhilarating gunplay and engrossing setting combine with fun and surprisingly effective writing and characterization (who knew BJ Blazkowicz of all people could be a sympathetic, complex and tragic hero) to create an FPS experience unlike any other."
17. Hollow Knight
"Hollow Knight is still being updated via free DLCs, with the first two of the three already (Hidden Dreams and The Grimm Troupe) released and the last on its way. It currently retails for $14.99 USD on Steam. So, if you're a fan of the Metroid series, or even the Metroidvania style of game, the experience is more than worth the price, twice over."
16. Tales of Berseria
"As a breakaway from the franchise's rapidly degrading blueprint, Berseria kickstarts the 'Tales Of' franchise once again, bringing colourful characters, a dark story and genuine heart to the table in a game I won't be forgetting for many years to come."
15. Prey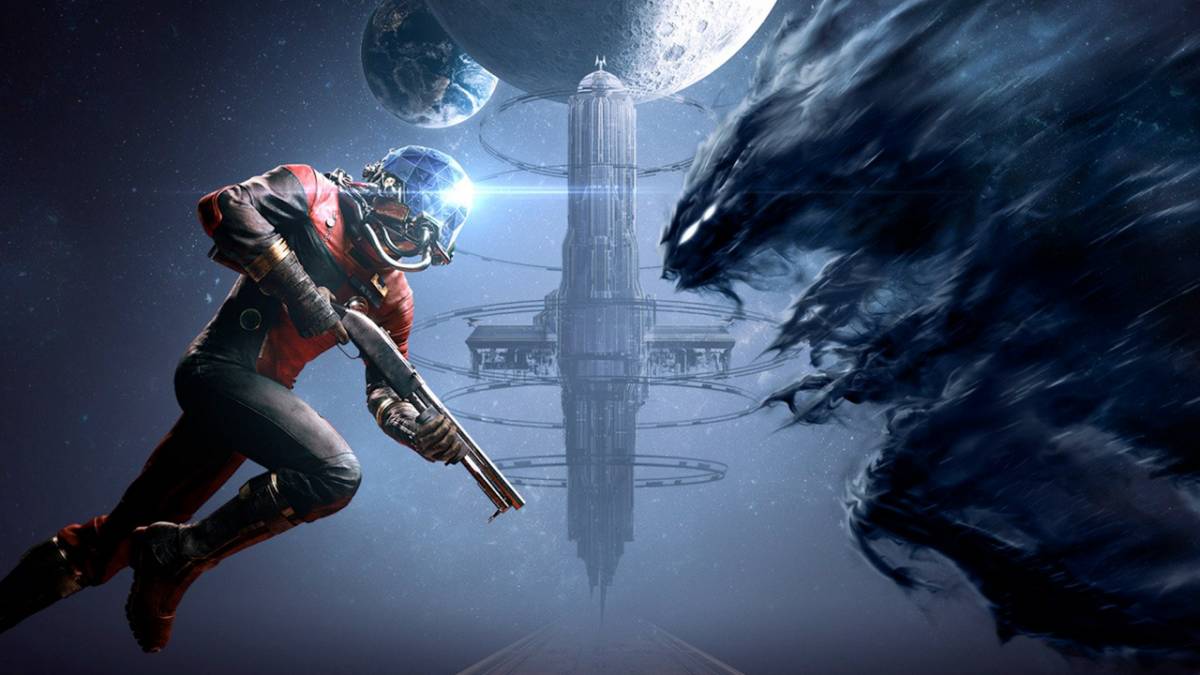 "Prey deserves your attention for so many reasons, but I'll close with this – from its compellingly presented interactive narrative to its immaculately constructed, interconnected levels and the fascinating setting in which they reside, Prey represents perhaps the apex of "immersive sim" gaming, from the studio that is doing the best work in the genre."
14. Nex Machina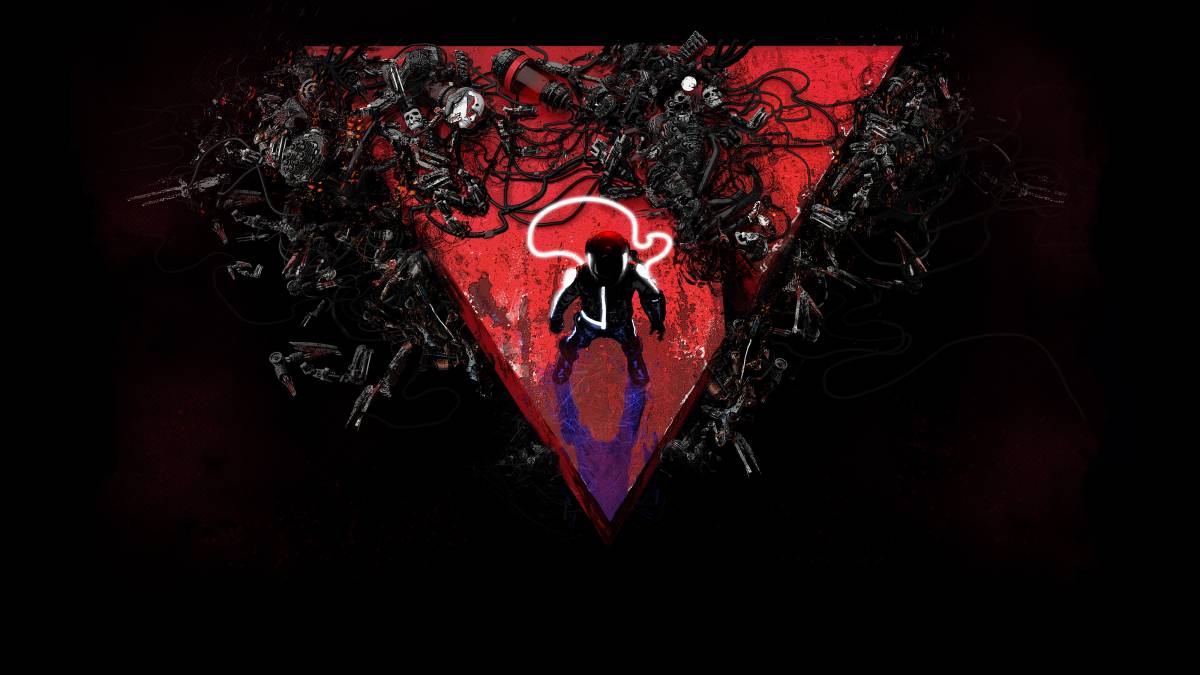 "Nex Machina may not have grabbed the headlines this year, but it really deserved to. It's an arcade delight, a shot in the arm that reminds you that sometimes the simplest of gameplay experiences can be the most enthralling. While everyone else tried to jump on trends and increase their open worlds, Housemarque kept doing what they've always done and delivered a true gem that's a fitting genre send-off for a studio that you can just tell adores video games."
13. The Sexy Brutale
"It likely won't be for everyone, but The Sexy Brutale's top-down puzzle solving will delight anyone who's after a new twist on the genre. It's one of the year's most underrated games and also one of its most unique, so give it a shot if you want something just a little bit out there."
12. Horizon Zero Dawn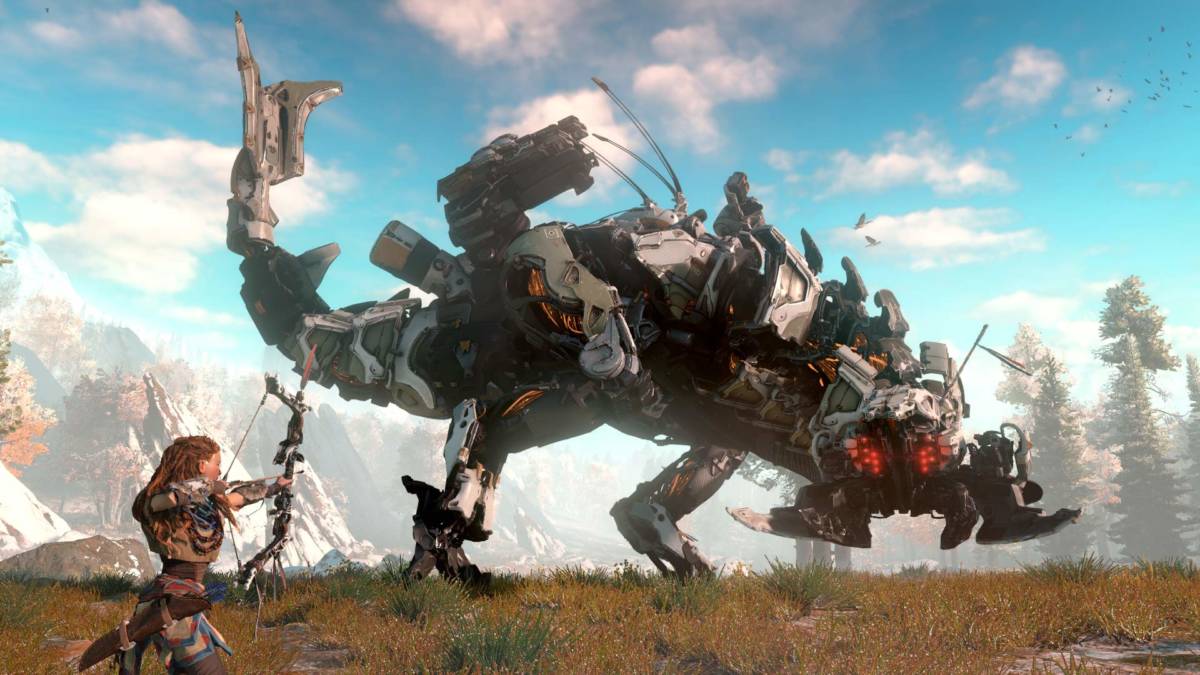 "I've had so many amazing moments in this game, from tense battles with giant mechanical monsters to simple, quiet moments of beauty as the snowy peak I'm standing on while picking crafting plants is bathed in the orange glow of the sunrise as Aloy catches snowflakes in an idle animation with a grin on her face. I implore you to give Horizon Zero Dawn a go, if you haven't already, so that you too can experience one of the best games of the year."
11. For Honor
"But ultimately, the game merely provides you with the tools, and it's up to the players how they use them. Despite any negative feelings I have, I can't deny that the first few weeks after For Honor's launch were a ton of fun. Discovering how to use new characters and learning the intricacies of their new stances was fantastic, and it's why For Honor deserves a place on the list."
10. Sniper Elite 4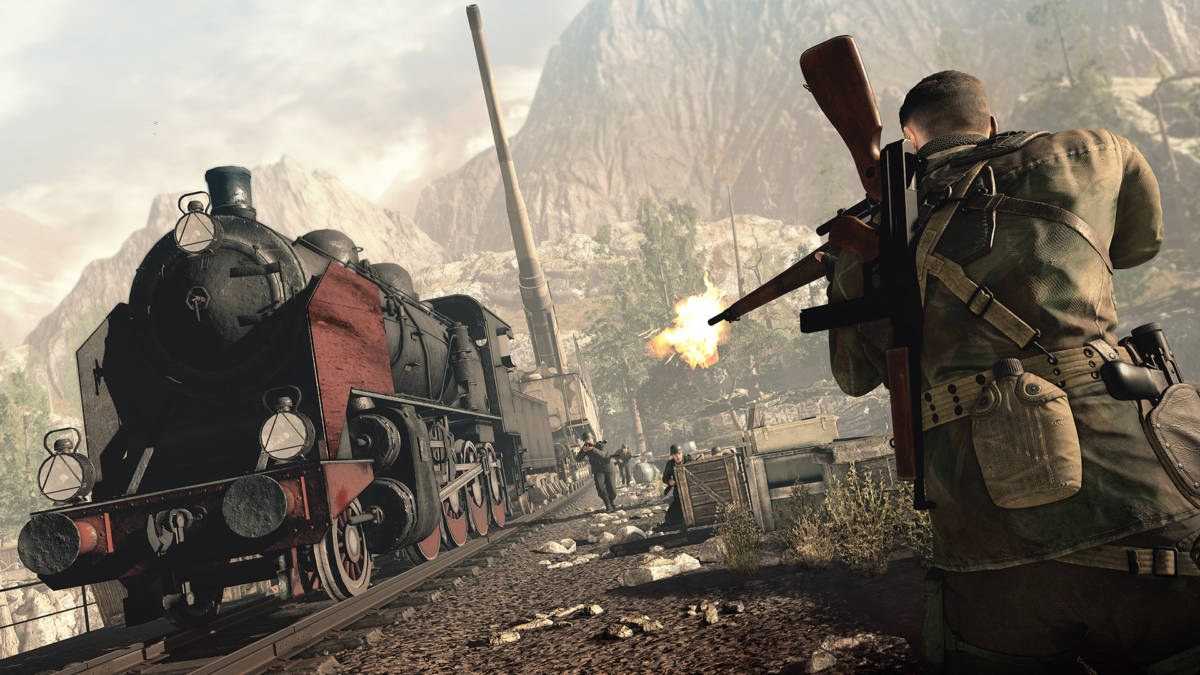 "I walked into the game expecting to be offered a platform for my own stealth ineptitude, and whilst there was a lot of that, Sniper Elite 4 was ultimately a brilliant mix of quiet discretion and butchering Nazis with high calibre weaponry, making it a highlight of 2017."
9. Life Is Strange: Before the Storm
"Life is Strange: Before the Storm is a great, highly emotional prequel to Life is Strange that ticks all the right boxes. It's a fun game in its own right, and playing this game before the original will let you enjoy the ending."
8. Dream Daddy
"Everything from the music to the vibrant and bursting art style is so full of life, just like the characters themselves. It's hard to not love the Dads in Dream Daddy, although everyone has their own preferences."
7. Pyre
"…I feel like I could talk about Pyre and its wonderful eccentricities for thousands more words. That's ultimately the best commendation I can give it. Even if its premise is a bit bewildering and the gameplay not immediately infectious, Pyre's beautiful game world and enchanting cast will have you writing a poem about a dog with a moustache before you know what's happening."
6. ECHO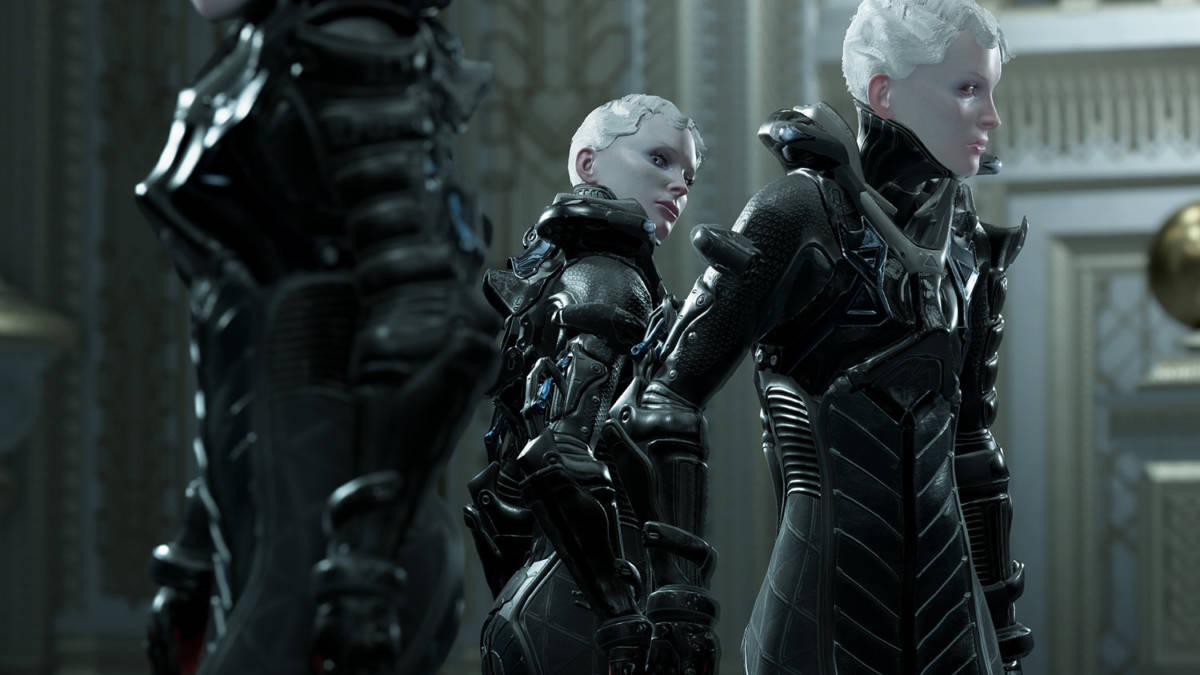 "If you're stuck without an Outsider to kill or have been held up at the supermarket too many times because of the barcode on the back of your head, ECHO could be the stealth game you need."
5. Danganronpa V3: Killing Harmony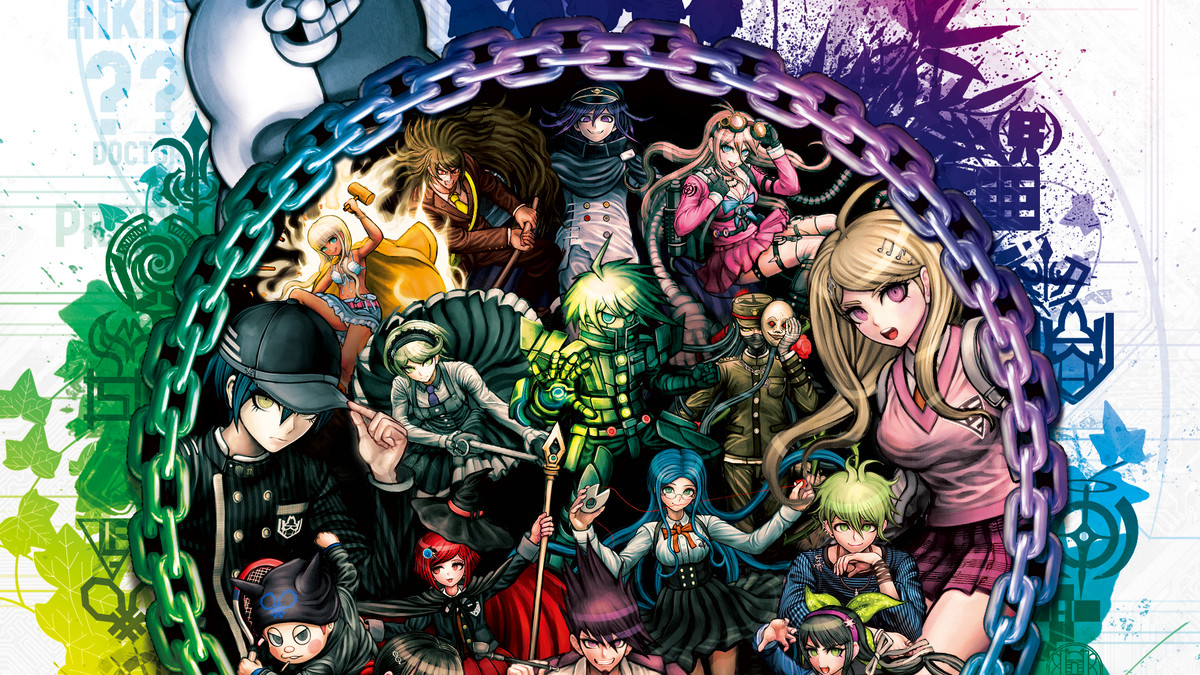 "It hits you with so many twists that not having the dating simulator parts in between the cases would probably mean that players end the game in the fetal position in a corner, doubting existence itself."
4. Aaero
"There's so much to fall in love with when it comes to Aaero, and as we move into the New Year, we shouldn't forget that. If you didn't manage to get your hands on Aaero in 2017, make it your late Resolution to do so in 2018."
3. The Long Dark
"Writing all of this just makes me want to dive back into The Long Dark, even if I've taken my character as far as I can possibly go. It's often miserable, but above all else, Hinterland's beautiful, desolate world is totally compelling."
2. Gran Turismo Sport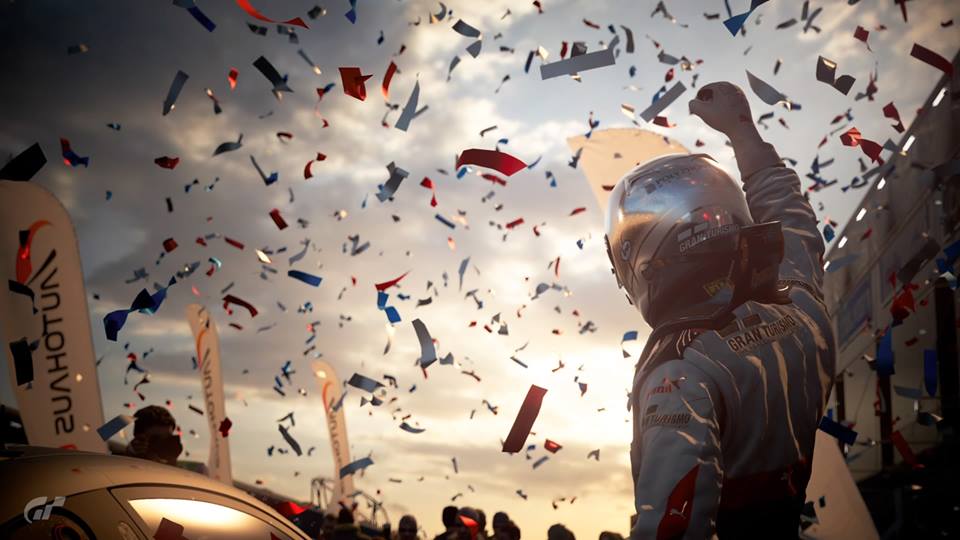 "It could have been easy for Polyphony to keep plugging away at the competitive scene and neglect a large part of their playerbase, but the fact that they even tried to turn it around shows that they're serious about delivering a serious racing experience."
1. Flinthook
"Flinthook is overall one of the better attempts in its subgenre from last year. Plus, even if you don't think you will like it, try it out and just dare to tell me that you aren't utterly hypnotised by its soundtrack."
While we have you here, why not check out our recommendations for the most underrated games of the year? Or how about some of the best PS4 games around? You want it, we've probably done a list on it.
Some of the coverage you find on Cultured Vultures contains affiliate links, which provide us with small commissions based on purchases made from visiting our site. We cover gaming news, movie reviews, wrestling and much more.