Developer: Ubisoft San Francisco
Publisher: Ubisoft
Platform(s): PC, PS4
, Xbox One
South Park: The Stick of Truth was a game nobody expected to be as good as it was. A spoof of the fantasy games that have flooded the market in recent years, it featured a fantastic combat system, superbly written plot and was full of the dry, borderline offensive humour that we have come to expect from South Park. It is fair to say that I loved every second of it, and when rumours of another South Park game due to hit the market, I must admit that I was caught up in the excitement.
For South Park: The Fractured But Whole, we are thrust into the shoes of The New Kid once again as we take on the role of a superhero and join the illustrious Coon and Friends as you aid them in tracking down a lost cat named Scrambles to gain the $100 reward and become the number one superhero franchise in town. With one of three classes of superhero to choose from, with further classes added as you play through the main quest, South Park: The Fractured But Whole offers a style of play that will suit all gamers. The plot borrows heavily from Captain America: Civil War, but there are countless references to Netflix TV shows and the comparison between Marvel and DC.
One of the main factors that made But Whole's predecessor such a hit was the combat system and the developers have improved this system somewhat for this title. The combat is now more strategy oriented, as the battle field has been replaced with a number squares that the characters can move into. These squares also affect the damage radius of the various superhero moves, forcing you to be careful which moves you decide to execute as some of them may also hurt your characters. Also, you are now able to use up to four characters in combat, each with their own abilities that can either hinder the combat or enhance your road to victory.
South Park: The Fractured But Whole also introduces a new crafting system that allows you to create healing items, superhero costumes, mission items and also artefacts which increase your power ranking through the game. Crafting components are easy to come by through the game, however, the base components tend to be harder to come by, occasionally forcing you to grind in order to get the items you need. It is also because of this crafting system that recovery items and in-game money have become harder to find, which has the potential to make certain fights really hard work.
The South Park universe has also changed for The Fractured But Whole, introducing a strip club and a taco store run by Morgan Freeman, and another bar where upon entering you gain the ability to punch someone in the face if they are politically incorrect. The world also has remnants of the events of the Stick of Truth, with the shopping mall still under construction. Buddy abilities have also returned in order for you to manipulate the landscape in order to open chests and grab collectables. You are now also able to manipulate time with your fart powers, an extremely useful ability to grab those elusive collectables and also force your opponents to miss turns during battles.
Aside from the main quest, But Whole offers a number of side quests that you can undertake to really flesh out your experience. There are a number of goals that can be completed through normal gameplay that yield huge rewards such as large amounts of crafting components to superhero costumes. Fans of the original series will be pleased to know that a social media aspect is back in the game; this time it's called Coonstagram and requires you to take selfies with various NPCs around town. Whilst the majority are more than happy to follow you, others require you to complete certain missions in order for them to agree to follow you.
It is here that The Fractured But Whole become repetitive and often confusing. The levelling up system is slow and painful and some of the goals require you to defeat a certain number of enemies or gain a certain amount of followers. I spent many hours wandering around the South Park world trying to complete sidequests in order to complete certain goals. I also found that the missions did not flow as well as they did in The Stick of Truth, with the main plot switching back and forth between the ongoing rivalry between to the two superhero factions and their war with Professor Chaos. As a result, the game tends to be very confusing and sometimes you must find an item to trigger the main quest, or talk about what gender you are with Mr Mackay again, something which needs to be done numerous times throughout the game.
But as with any South Park episode or game, it is the characters that make this game and that is what The Fractured But Whole does well. From some of the weirdest superheroes you could ever dream of (Captain Diabetes is probably my favourite of them all) to the typical stereotypes that the South Park creators just love to throw in our face, this title really is packed with them all.
What The Fractured But Whole gives you is hours of gameplay from a game that does not take itself seriously. It is still as offensive as The Stick of Truth and I often found myself laughing out loud to some of the fantastic one-liners within the game. You don't need to be a fan of the series to enjoy this game, either.
Review copy purchased
Some of the coverage you find on Cultured Vultures contains affiliate links, which provide us with small commissions based on purchases made from visiting our site. We cover gaming news, movie reviews, wrestling and much more.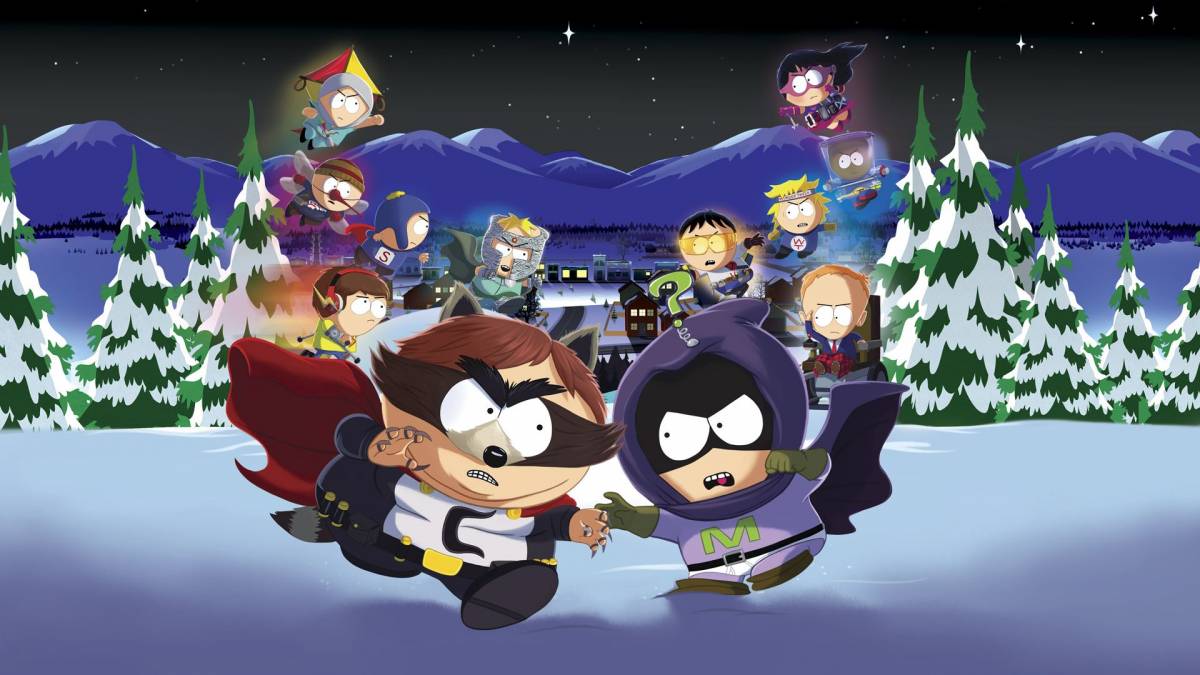 Verdict
A fantastic addition to anyone's gaming collection, South Park: The Fractured But Whole is as laugh out loud funny as it is offensive, featuring a brand new combat system, a gripping storyline and with a surprising amount of replay value. However, The Fractured But Whole can often be confusing and will sometimes feel repetitive.