While single-player games may win the most awards and multiplayer PVP might bring in the most players, there's something to be said for teaming up with friends for some co-operative fun instead. That's especially true for the PlayStation 5, which has the most impressive social integration of any console to date. Whether you're teaming up to stave off swarms of monsters or fight other players, the best PS5 co-op games can provide hundreds (and sometimes even thousands) of hours of fun with friends.
But there are also those co-op adventures that are a lot less intense, charming sojourns that are designed to elicit a smile and draw you closer to your co-op partner. There's a place for those, too. That's the great thing about the genre: whether you want to play frenetic PVE that will test your skills to the limit or are after something narrative-based instead, co-op games on the PS5 have plenty to offer.
From hack and slash to run and gun, and from delightful platformer games for kids of all ages to adults-only goreathons, here are the best PS5 co-op games you should check out with friends.
The Best PS5 Co-Op Games
25. Tesla vs Lovecraft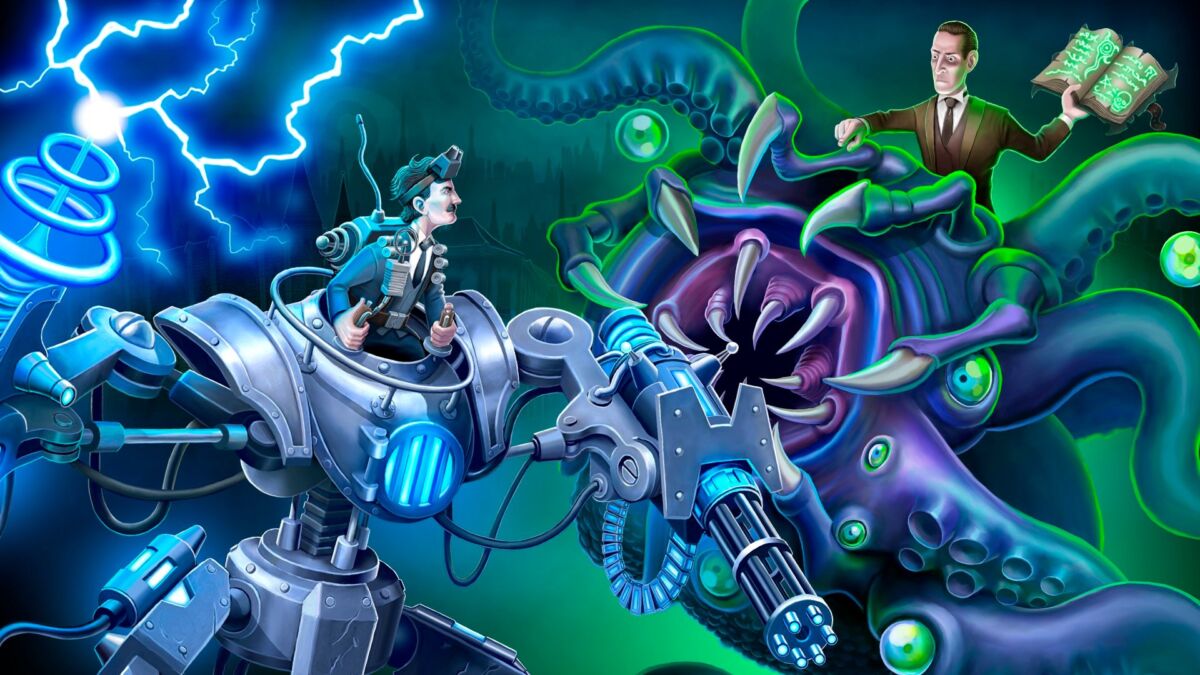 Developer: 10tons Ltd
Publisher: 10tons Ltd
Players: 4
The first of two Tesla-based co-op games you can check out on PS5, Tesla vs Lovecraft is a top-down twin-stick shooter from the minds behind Neon Chrome. Playing as the titular Nikola Tesla, your job is to take on the hordes of Lovecraftian beings that are chucked your way.
An odd premise, sure, but as 10 tons seem to know exactly what they're when it comes to arcade shooters, it's an odd blend that works really well. It's hard not to feel awesome when you're playing as Tesla inside a giant mech, clearing the screen of dozens of twisted beings as you try to stop H.P. Lovecraft.
Tesla vs Lovecraft is beyond bonkers as far as concepts go, but if you're looking for a pick up and play couch co-op game on your PS5 that lets you use a Death Ray Gun, you can't go wrong here.
24. Tesla Force
Developer: 10tons Ltd
Publisher: 10tons Ltd
Players: 4
The newest and arguably more adventurous Nikola Tesla co-op game on PS5, which is a gaming subgenre we don't understand but are glad it exists, 10tons chucked roguelite sensibilities into an already quite heady concoction to create Tesla Force.
While Tesla Force has its roots in its predecessor, its roguelite elements really help to refresh the formula and put a bit more control in the player's hands. With Tesla joined by the previously adversarial Lovecraft this time, alongside Mary Shelley and Marie Curie, players must put a stop to the cosmic horrors once again.
With different paths to choose from, tonnes of perks with risk and rewards, and more of pretty much that the previous game offered, Tesla Force is probably the pinnacle of its barmy subgenre. Now we just need an Einstein sports game and we're set for life.
23. Warhammer: Chaosbane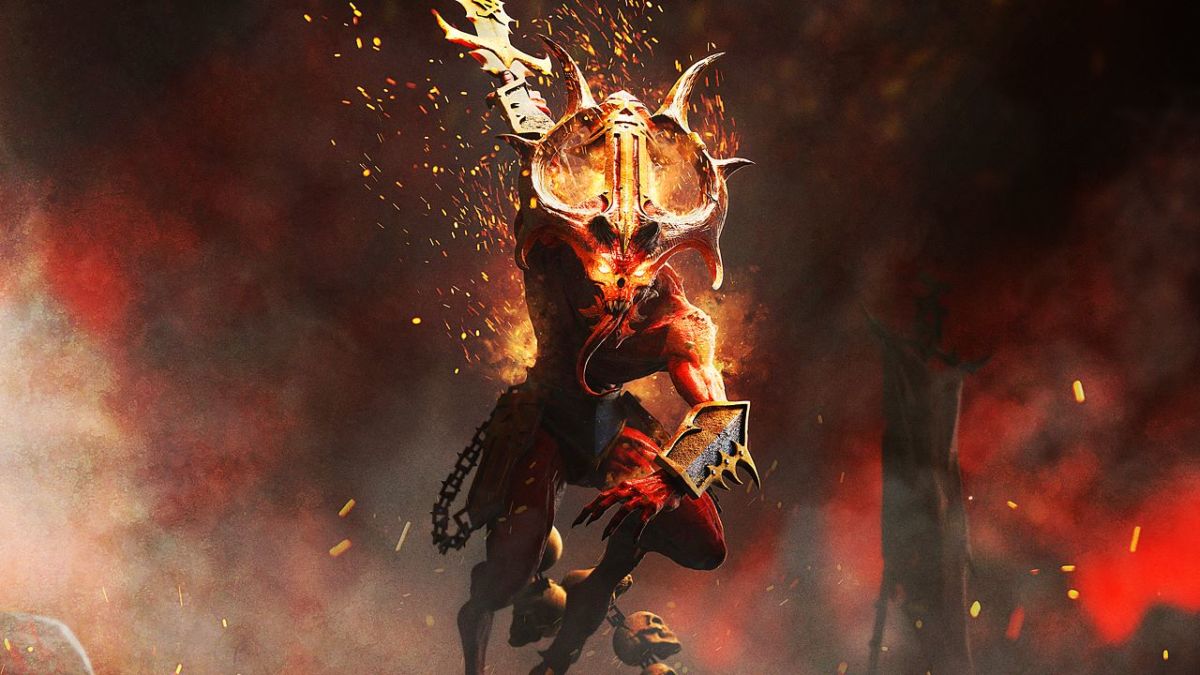 Developer: EKO Studios
Publisher: Nacon
Players: 4
A next-gen update for a polarising action RPG, Warhammer: Chaosbane comes as its Slayer Edition on PS5, which features a whole host of improvements that, while not revolutionary, help to make all the hacking and slashing feel just that bit fresher. The new character and story chapter definitely spruce things up, but the core formula remains the same.
Set in the always expanding Warhammer universe, Chaosbane allows you and three friends to build up your characters across many different difficulty levels as you hoover up all of the loot like the hoarders you are.
While some of its mechanics could do with some explaining and the action itself isn't anywhere near as fun as Diablo, its most obvious inspiration, Chaosbane offers plenty of joy in repetition as you hack away at beasties in the company of friends.
22. Shing!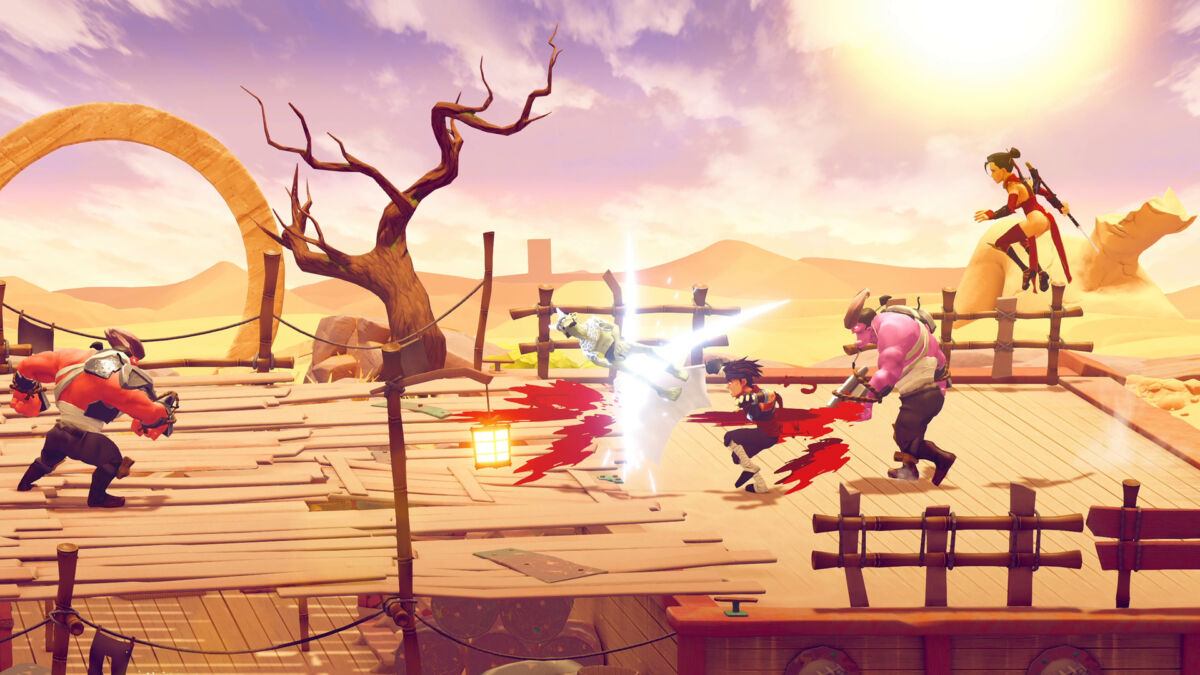 Developer: Mass Creation
Publisher: Mass Creation
Players: 4
Probably the most underrated co-op game on PS5 in the sense that not enough people have given it a chance, Shing! is a stylish side-scrolling beat-em-up with ninjas. That should really be all you need to know — we need more ninja games in our lives.
With support for up to four players whether online or offline, Shing! features a considerable challenge no matter how many of you are trying to clear the screen, so there may be a few teething problems if some of your friends aren't that experienced.
However, thanks to its slick action and the option to either adopt the game's innovative stick-based combo system or the much simpler "mash buttons everything is dead" classic method, Shing! is a beat em up that really deserves more attention.
21. Godfall
Developer: Counterplay Games
Publisher: Gearbox
Players: 3
A timed console exclusive launch title for the PS5 and one of the first games ever revealed for the console itself, Godfall may have failed to truly herald a new generation of gaming, but that doesn't mean it can't still be fun.
Playing as Orin, who's been betrayed by his brother Macros, you have to fight your way back to honour, one shiny encounter at a time. While perhaps a tad hollow in single-player, playing alongside a friend will spice things up a little, making enemies fight a little smarter and hit a lot harder. Thanks to its drop-in, drop-out nature, your friends can step in at any point too.
You and up to two friends can battle enemies across Aperion, collecting Valorplates and mastering different weapon classes along the way. Once you've enacted your vengeance, there's the Tower of Trials: the biggest challenge in the game that will put everything you've learned to the test.
20. Marvel's Avengers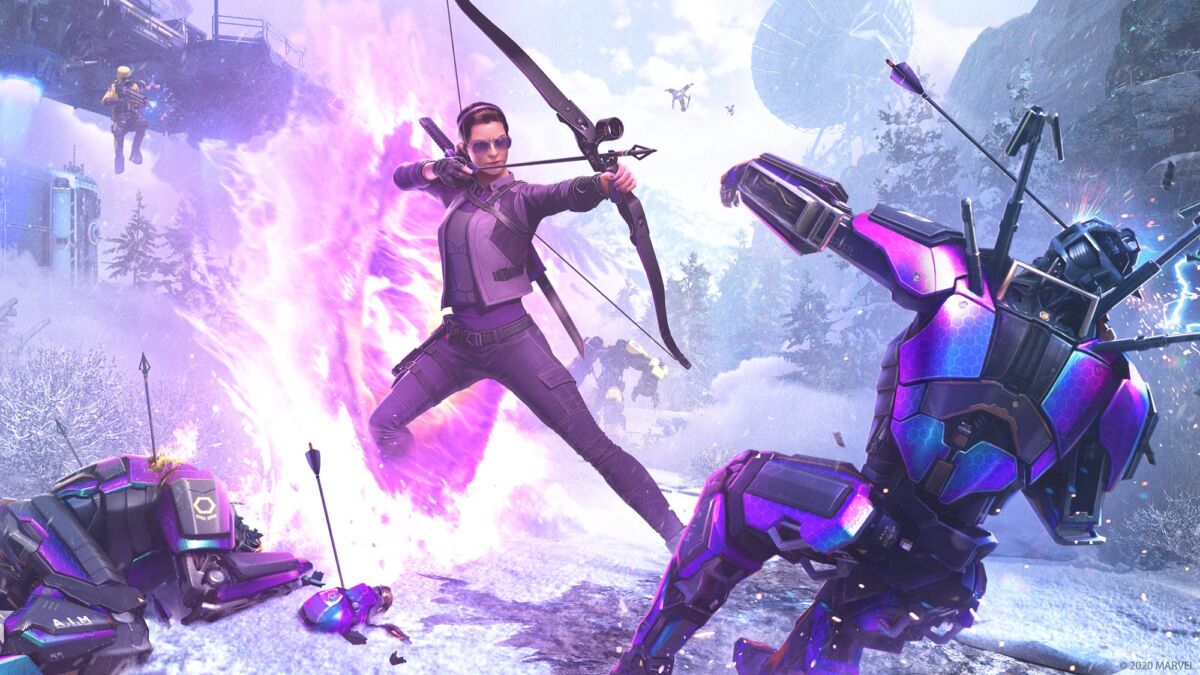 Developer: Crystal Dynamics
Publisher: Square Enix
Players: 4
Another co-op game for the PS5 that couldn't quite live up to the hype, Marvel's Avengers found its way onto next-gen following a troubled launch on PS4. What that means for you is a much cleaner experience that's probably the Spider-Man 3 of Marvel video game adaptations: fun, but fundamentally a bit of a mess.
The story campaign is easily the best part of the tie-in, as it follows Kamala Khan as she becomes a part of the broken superteam, discovering that her childhood idols may not be perfect along the way. More of the Avengers join over time with your homebase, the iconic Helicarrier, also seeing some upgrades.
You can play large sections of the surprisingly excellent campaign alongside friends, but there's also the grind for loot to take up after the credits roll, if you're so inclined. We weren't all that drawn to the post-game content, but you might enjoy brainlessly slapping robots around while shooting the breeze with friends.
19. Fortnite: Save the World
Developer: Epic Games
Publisher: Epic Games
Players: 4
While Fortnite may be known pretty much entirely as its battle royale version nowadays, it actually started out as a long in the making PVE co-op game. It never seemed to gain much traction, but it's still worth playing if you're tired of cranking 90s.
A strange mixture of looter shooter, base builder, and tower defense, players can team up across different classes to take on waves of Husks in a post-apocalypse where strange storms have changed the world and survivors need to be rescued.
There's a lot to get to grips with in Save the World, almost to the point of it feeling just a little contrived. However, if it's a loot hunt in the Fortnite universe you're after with a super long campaign to boot, Save the World might just save your boredom.
18. Sackboy: A Big Adventure
Developer: Sumo Digital
Publisher: SIE
Players: 4
After previously being the mascot for the LittleBigPlanet series, Sackboy struck out on his own to coincide with the launch of the PS5 for a delightful platformer with a tonne of heart. This game will absolutely put a smile on your face.
Either in online or couch co-op, you and up to three friends can travel through Craftworld together and try to put a stop to the evil Vex and his nefarious Topsy Turver device. Better yet, there are co-op only levels that you can't play solo, meaning even more reason to dive into Craftworld with pals on PS5.
Sackboy: A Big Adventure is probably the least challenging game on this list and it's certainly designed to appeal to younger PlayStation fans, but even the most cynical of grown-ups will find something to enjoy. It's Happiness: The Game.
17. Borderlands 3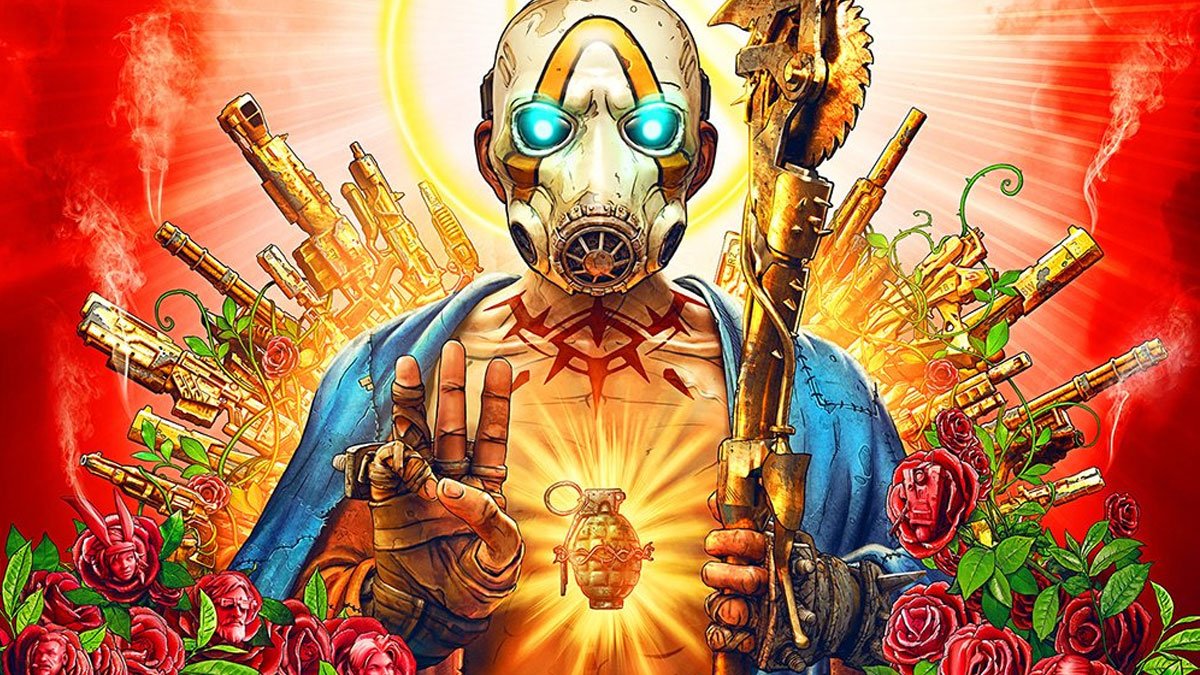 Developer: Gearbox
Publisher: 2K Games
Players: 4
Borderlands 3 was a long time coming, the third entry in the looter shooter franchise that set off a whole wave of imitators. While it's your call on whether it was worth the seven year-long wait or not, there's one thing that can't be argued: Borderlands 3 is a tonne of fun.
So juvenile that its spirit animal would be a fart, Borderlands 3 is a beyond silly FPS co-op game for the PS5 that sees the franchise expanding beyond Pandora to whole new worlds. Take on the Calypso Twins as one of many distinct Vault Hunters, teaming up with new and old fan favourite characters across distant planets with just a stupid amount of guns at your disposal.
Sure, the Calypso Twins aren't a patch on Handsome Jack and the story tries a bit too hard, but if it's amazing gunplay that you can enjoy while split-screen you want, Borderlands 3 is an absolute must. You don't get many local FPS games these days, and even fewer that are this much of a blast to play.
16. Call of Duty: Black Ops Cold War
Developer: Treyarch
Publisher: Activision
Players: 4
Another entry in a long-standing FPS franchise that may have divided opinion, Call of Duty: Black Ops Cold War has the ridiculous fun to match its ridiculous name when you drop into some Zombies with pals.
From its earliest incarnations to where it's at now, Zombies has changed a lot in Call of Duty, almost to the point of it basically being a whole new game rather than just a mode. In fact, there are people who play it solely for Zombies each year, and Black Ops Cold War could hook you as well in either couch or online co-op too.
Fight back the zombies over increasingly challenging waves, complete absurd Easter eggs to figure out the equally absurd story, and indulge in all-new perks and weapons alongside some returning favourites. Thanks to its integration with the wider CoD ecosystem, every zombie killed can even help your Battle Pass progress.
15. Outriders
Developer: People Can Fly
Publisher: Square Enix
Players: 3
While it has a boatload of problems and might not be for everyone, there's really something special about Outriders that makes it one of the best looter shooters out there to play with friends once it all clicks into place.
Set in a post-post-apocalypse, you play as a titular Outrider who wakes up from deep sleep on Enoch to discover that the people of the planet are tearing it apart in a civil war, repeating the same mistakes of the ruined Earth. Time to slap some sense into everyone with some powers, then.
Developed by the same team behind the criminally underrated Bulletstorm, Outriders' combat is best in class, allowing you to pick from several classes alongside two other friends. Whether you want to play as the fiery Pyromancer or the tanky Devastator, no build on Outriders will ever play the same, but they all feel fantastic to play no matter what.
Yes, the writing tries a bit too hard to be gritty and it may technically be found wanting in some places, but once Outriders' addictive gameplay loop starts getting its hooks into you, you may not want to play anything else.
14. Demon's Souls
Developer: Bluepoint Games
Publisher: SIE
Players: 6
The first PS5 exclusive on this list, Demon's Souls isn't exactly what you would all a traditional co-op game in the sense that it works unlike any other game on this list. In typical Souls fashion, it does things its own way.
You must first beat the Phalanx boss, after which you have to talk to someone to acquire a special item called the Blue Eye Stone. With a password, your friend can then join in the pain alongside you and discover what SSD-empowered struggle looks like.
This modern remake buffs out some of the original's rough edges while maintaining others to create something that, while perhaps not the best of the Souls series, is a brilliant curio that plays magnificently on the PS5. Playing with friends is a bit of a "get out of jail free card", so at least try and suffer on your own before you call in back-up.
13. Chicory: A Colorful Tale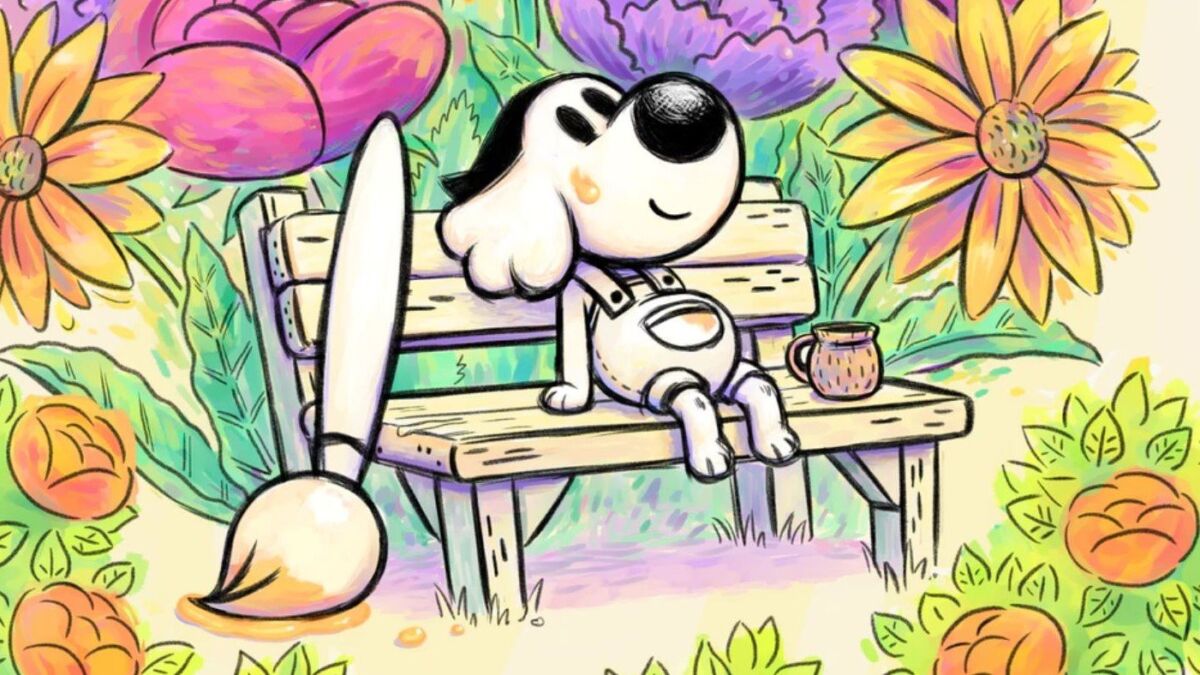 Developer: Greg Lobanov, Alexis Dean-Jones, Lena Raine, Madeline Berger, A Shell in the Pit
Publisher: Finji
Players: 2
What makes Chicory one of the best co-op games on PS5 is how little a deal it makes out of being co-op. "Sure, play the whole game with a friend," it says. "Or don't. I'm not your raccoon dad."
Chicory: A Colorful Tale is a truly heartwarming, life-affirming game in which you paint the region of Picnic back to vibrancy after it loses all of its colour. What that means for co-op is two people being able to wield a paintbrush and putting their own stamp (quite literally, sometimes) on the world around them.
Chicory is a gentle, lovely game that's the perfect antithesis to a lot of action-packed modern games, thanks to its lo-fi charms and simple mechanics. It also makes you feel like quite the artist at times, even if you have the creative eye of a child who's just picking up a crayon for the very first time.
If there's a co-op game on PS5 that deserves more attention, it's this one.
12. No Man's Sky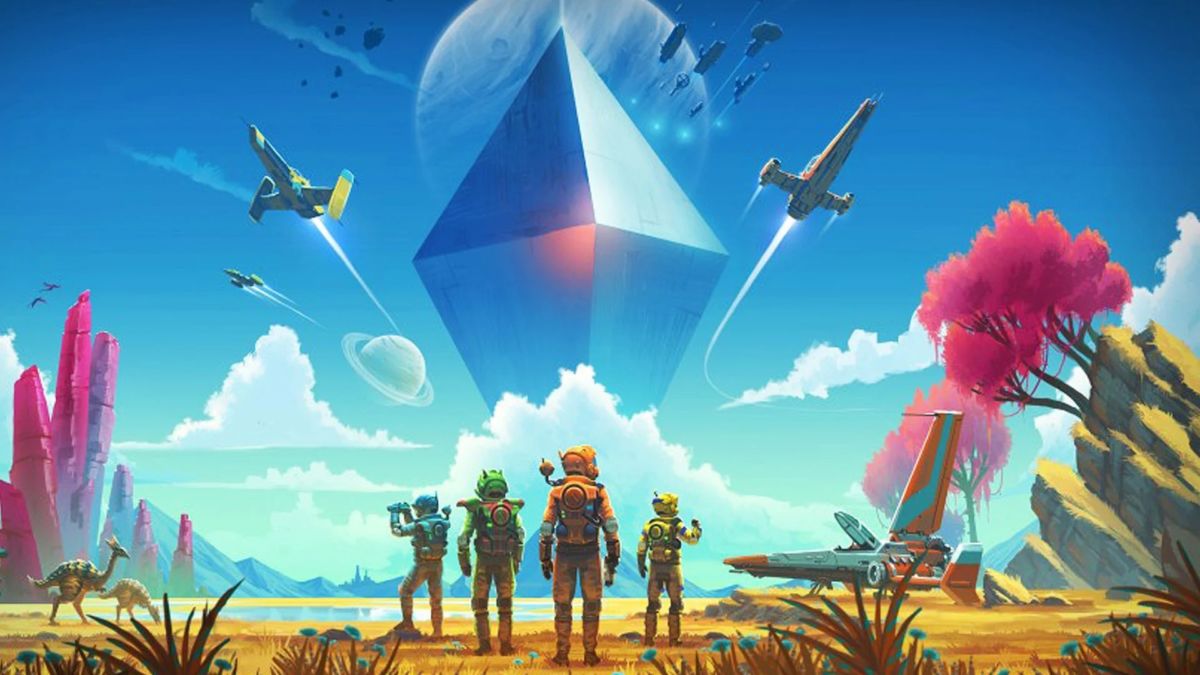 Developer: Hello Games
Publisher: Hello Games
Players: 8
Tracking the history of No Man's Sky shows just how remarkable of a job Hello Games have performed in turning the (space)ship around. From laughing stock to arguably the de facto spacefaring game, No Man's Sky has found success the hard way.
Following constant updates and welcome tweaks, No Man's Sky is now a game that can provide all kinds of experiences. Want to go trekking around space and simply explore the galaxy, discovering planets as you go? Go right ahead. Fancy putting your roots down and cultivating a piece of a planet all for yourself? That's great too.
The fact that you can do all of this with friends in co-op is a bonus, and especially mind-blowing for those who remember the early furore around the game's multiplayer components. If you were ever burned by No Man's Sky in the past, give it another chance on your PS5.
11. Destiny 2
Developer: Bungie
Publisher: Bungie
Players: 6
Another sci-fi game that had a rocky launch but found redemption over time? It must be something in the space air. Wait a minute.
Destiny 2 features the excellent gunplay that Bungie made their name on with a far bigger scale than the previous entry — and they even included a proper story this time. Since splitting from Activision, Bungie have been far more pro-player when it comes to all things Destiny 2, even if their grand content purge may have raised some eyebrows.
Still, as far as FPS co-op games with a truly addictive gameplay loop, Destiny 2 is tough to beat. It may feel a little repetitive in spots and the grind might be a bit too much for everyone, but as long as you manage to get your dedicated friends in a Fireteam, it won't be long until you find out why so many games have copied this looter shooter in recent times.
Good luck escaping it once it has you, though. Those Strikes have your name on them.
10. Haven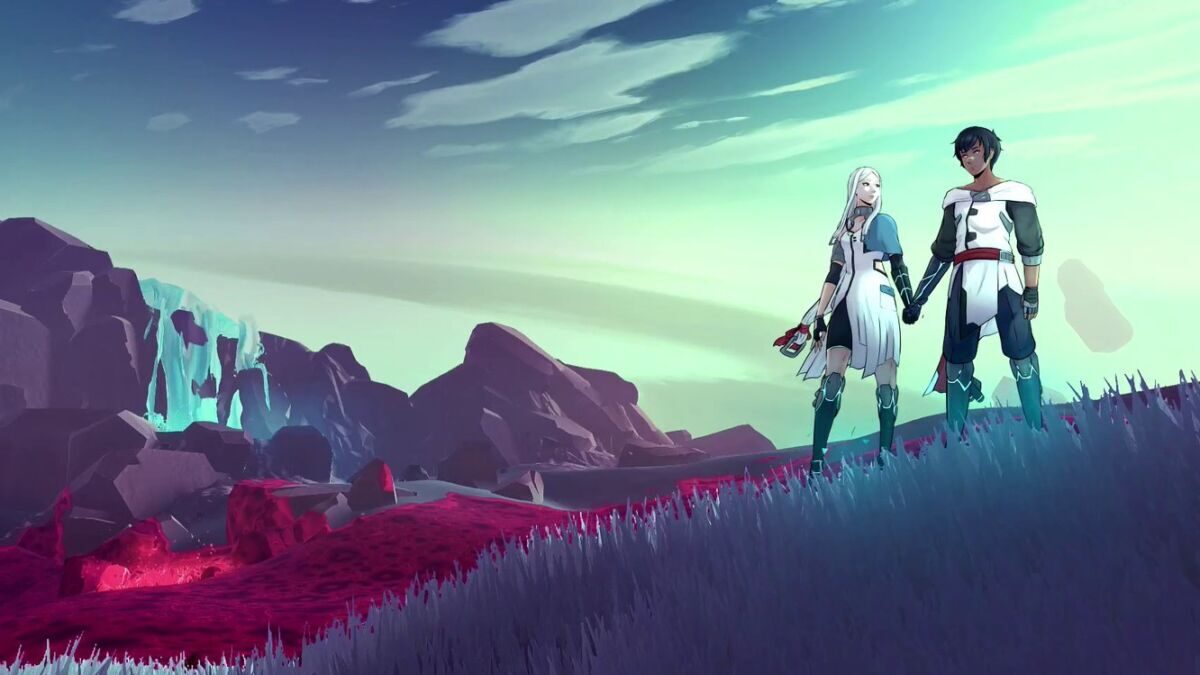 Developer: The Game Bakers
Publisher: The Game Bakers
Players: 2
It feels like Haven, the newest game from the developers behind the frankly brilliant Furi, released at a bit of an awkward time. Available on PS5 in early December 2020 with Cyberpunk 2077 looming and nobody available to even get a PS5, let alone two DualSense controllers for couch co-op, Haven didn't really seem to make much noise.
However, positive word of mouth and strong reviews have meant that Haven is a bit of a cult couch co-op darling on PS5. You play as two lovers, Yu and Kay, who find themselves on a mysterious planet where they hope to settle down. You must fight and glide your way across this enterprising mix of open world and rhythm action that has plenty of fascinating tricks up its sleeve.
How many games can you think of where you have to kiss and hug to restore HP, for instance? While it may be a bit of an odd game to play with friends, this is the perfect choice for couples on PS5, especially as its price does seem to be dropping quite a bit.
9. Tribes of Midgard
Developer: Norsfell Games
Publisher: Gearbox
Players: 10
One of 2021's biggest success stories, Tribes of Midgard released hot on the heels of Valheim, another Viking survival game that took the gaming world by storm. While Midgard hasn't made quite as big a splash, it offers just as much hard to pronounce fun.
Mixing rogue elements with survival, Tribes of Midgard is an online co-op game for up to ten people in which you explore and fight across the titular Midgard, while also defending the Seed of Yggdrasil at night from Helthings to stop the end of the world. There's quite a bit going on here.
Easy to pick up and play, Tribes of Midgard feels like the lovechild of about ninety different things, so much that it might scratch the dungeon crawling itch of Diablo fans while also appealing to those who love horde survival.
It's not going to be for everyone, but thanks to tonnes of content, a deep well of things to learn without being overwhelming, and a lot more to come, Tribes of Midgard is certainly more than mid.
8. Tiny Tina's Wonderlands
Developer: Gearbox Software
Publisher: 2K Games
Players: 4 (2 couch, 4 online)
It doesn't feel that Tiny Tina's Wonderlands made quite the splash that 2K and Gearbox were hoping, fans perhaps a little unconvinced by a full sequel to a DLC that had been given away for free, but don't let that take away from just how fun Wonderlands can be.
There's a simple way of explaining Tiny Tina's Wonderlands: it's Borderlands, but magic. Wonderlands follows the titular Tiny Tina as she narrates the Dungeons & Dragons session that you're taking part in (it makes sense once you play, trust us) with players tasked with taking down the Dragon Lord, one dungeon at a time.
A first-person shooter with a heavy emphasis on loot, think of Tiny Tina's Wonderlands as a far more whimsical, much less intense version of Destiny that you can dip in and out of at will. It's a live service game with plenty of character and content that's absolutely worth a look, especially the further its price drops.
Don't expect a radical reinvention of co-op gaming and let the good times, ahem, roll.
7. Evil Dead: The Game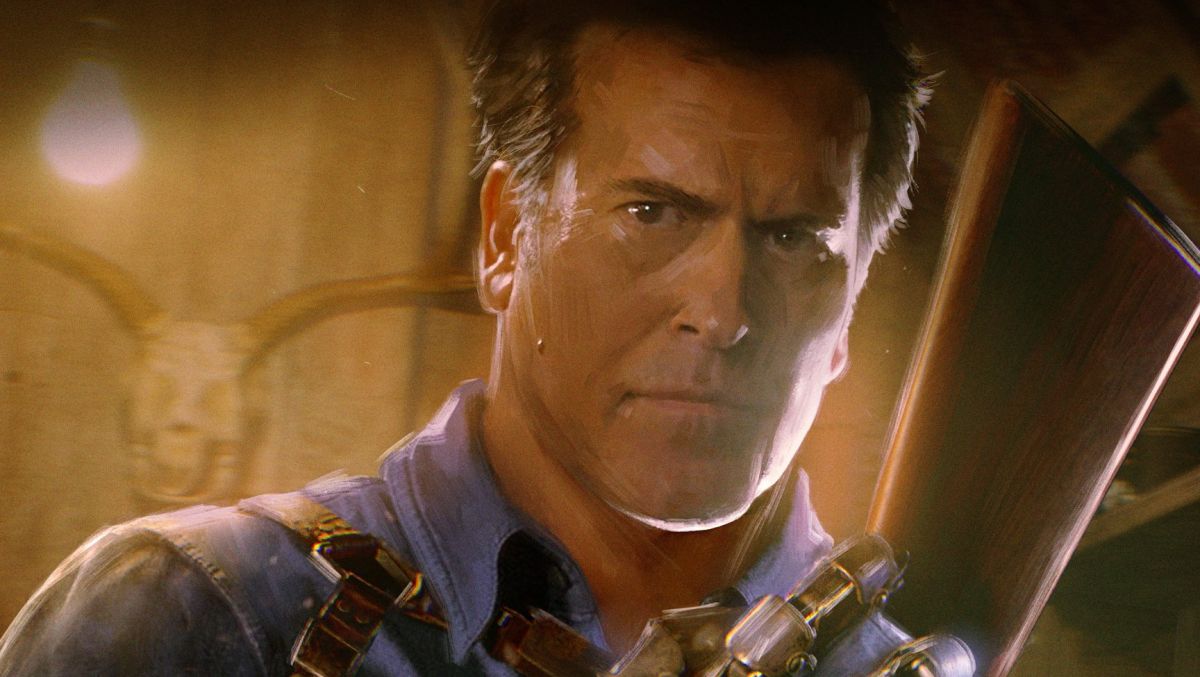 Developer: Saber Interactive
Publisher: Saber Interactive, Boss Team Games
Players: 4
The Evil Dead franchise deserved to have a certifiably great video game adaptation, and 40 years after the first movie hit the big screen, it finally got one in 2022,
Evil Dead: The Game is an asymmetrical multiplayer horror experience where four players work together to defeat a fifth players who has an army of Deadites at their fingertips. Players must collect pages of the Necronomicon, the Kandarian dagger, and finally take on the Dark Ones to cast out the demonic player and win the day.
It sounds simple on paper, but with famous faces from the franchise having their own abilities and the demon player growing stronger as the match progresses, Evil Dead: The Game is quite the strategic co-op experience where you have to work smartly and quickly too.
Though it does end up becoming a tad repetitive (a drawback of most asymmetrical games), Evil Dead: The Game is bound to be supported for a long time to come with new content.
6. Dying Light 2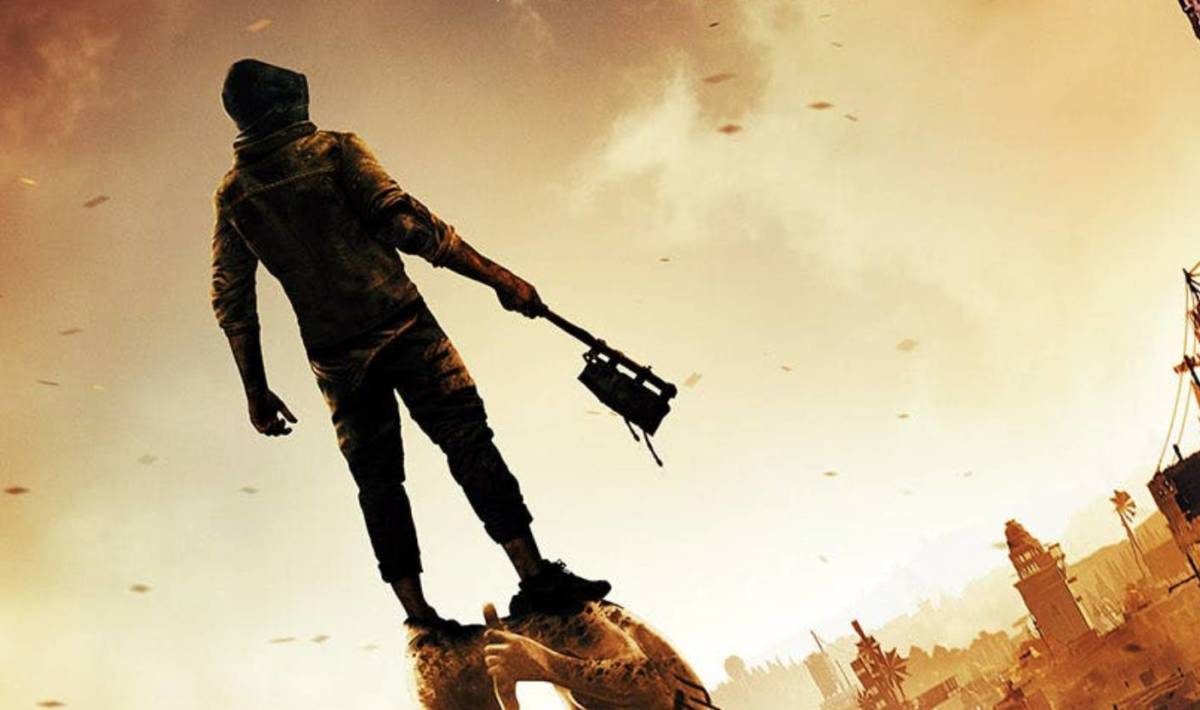 Developer: Techland
Publisher: Techland
Players: 4
It was a long time coming, with what felt like lots of radio silence and delays along the way, but Dying Light 2 finally released for the PlayStation 5 in 2022. Was it worth the wait? Well, just look at its spot on this list.
You and three other friends can take part in almost complete co-op across the entirety of Dying Light 2, killing infected and making tough decisions together. All you need to do first is play an hour-long prologue, which does make it a little less enticing as a pure pick up and play co-op game.
Once you do get into Dying Light 2, though, you won't be able to get out. Its post-apocalyptic world is wonderfully detailed and teeming with life, and there's so much to see and do as you and your friends glide across the skies that there's potentially hundreds of hours of fun here.
Also, dropkicks. Those are always good.
5. Lego Star Wars: The Skywalker Saga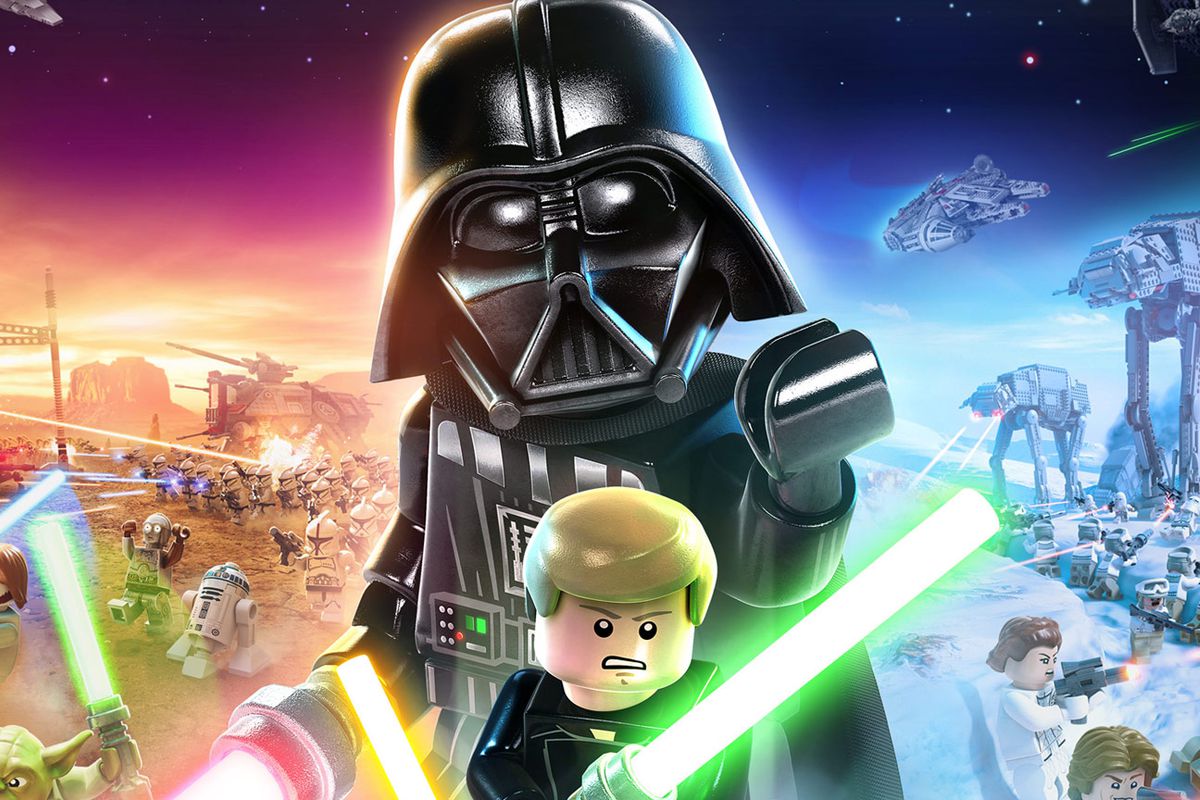 Developer: TT Games
Publisher: WB Games
Players: 2
While the Star Wars franchise itself has had plenty of ups and down over the last few years, Lego Star Wars has never let its audience down. The same is true for Lego Star Wars: The Skywalker Saga, though it must be noted that co-op on PS5 is disappointingly limited to just two people on the same system — there's no online.
Despite that, Lego Star Wars: The Skywalker Saga remains the definitive experience for Star Wars fans, it retelling the whole Skywalker story right the way through the movies with a slightly more light-hearted, block-tastic bent.
And the great thing about Lego Star Wars is that it's for everyone of all ages, even those who don't play games all that much. It's the epitome of pick up and play with simple controls and a forgiving difficulty curve that makes things ideal for players of all ages.
If you were disappointed by Rise of Skywalker or simply want a PS5 co-op game for the whole family to enjoy, the force is very strong indeed with The Skywalker Saga.
4. Warframe
Developer: Digital Extremes
Publisher: Digital Extremes
Players: 4
Warframe is yet another sci-fi co-op game that you should definitely check out on PS5, and not just because it was one of the first games to properly support the DualSense. It's because of the cool ninja fashion.
Warframe's PlayStation journey from a PS4 launch title to one of the PS5's best co-op games featured many changes along the way, including open worlds and refinements pretty much everywhere you look. It's improved a lot over the years, that's for sure.
Apart from making your character look like the coolest anime villain in the galaxy, Warframe's main hook is its slick third-person action which sees you making the most of the titular warframes to slice, dice, and blast your way through enemies like they were nothing. Warframe has a sense of power fantasy that rivals something like DOOM Eternal, especially when alongside a friend.
That is, as long as you've put the time and effort in to get the gear you need. Warframe is certainly a grind, but as far as free games on the PS5 go, its microtransactions don't feel too invasive — there's a lot of game here for the grand price of nothing.
3. Overcooked! All You Can Eat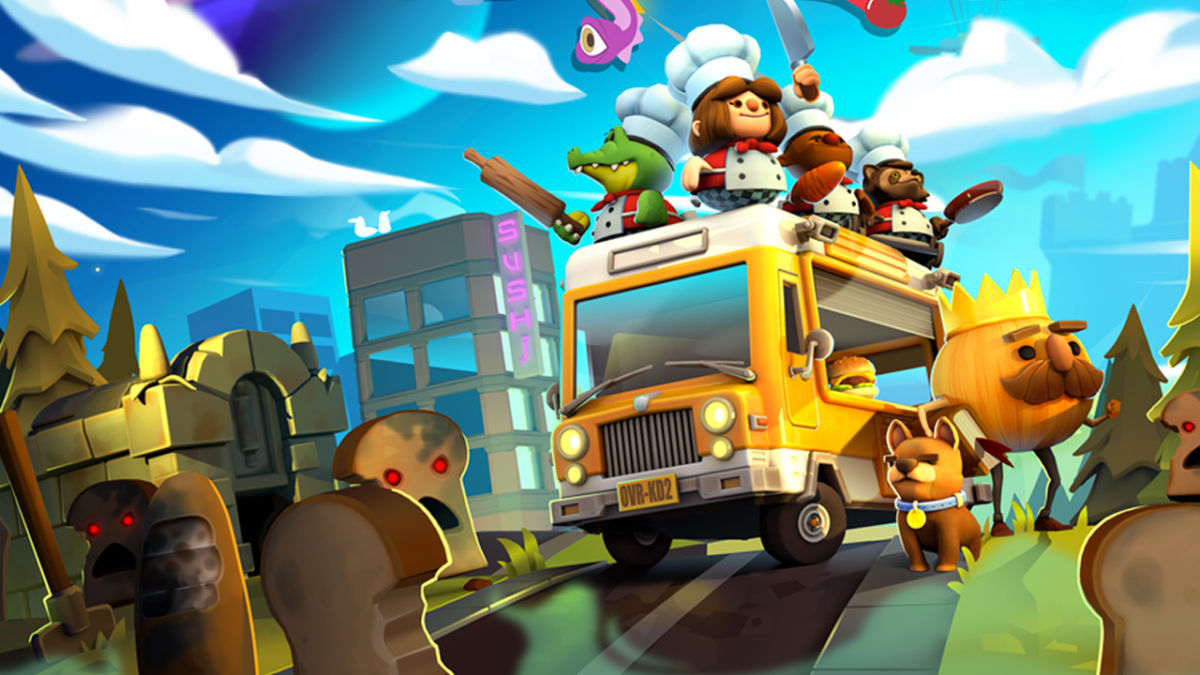 Developer: Ghost Town Games
Publisher: Team17
Players: 4
If you want co-op games on PS5 that have a bit more of a party game vibe, Overcooked! All You Can Eat bundles two of the most stressful co-op experiences into one bundle. Mario Party is nothing compared to what this game will do to your relationships.
Across dozens of levels across both Overcooked! 1 and 2, you're tasked with preparing meals for expecting guests. Sounds simple, right? Well, it starts off that way, but then you're out on a ship at sea and your kitchen keeps moving around and your blood pressure keeps rising.
Communication and teamwork are key to the fun in Overcooked!, but it's a game that's been specifically designed to elicit as much anguished screaming as possible. You will fail under pressure, especially when modifiers keep getting chucked into the mix, but as long as you keep trying through all the nonsense, dinner will be served and the world will be saved.
Oh, didn't we mention that Overcooked is apocalyptic, like Majora's Mask but with cuisine? That probably should have come up sooner.
2. Elden Ring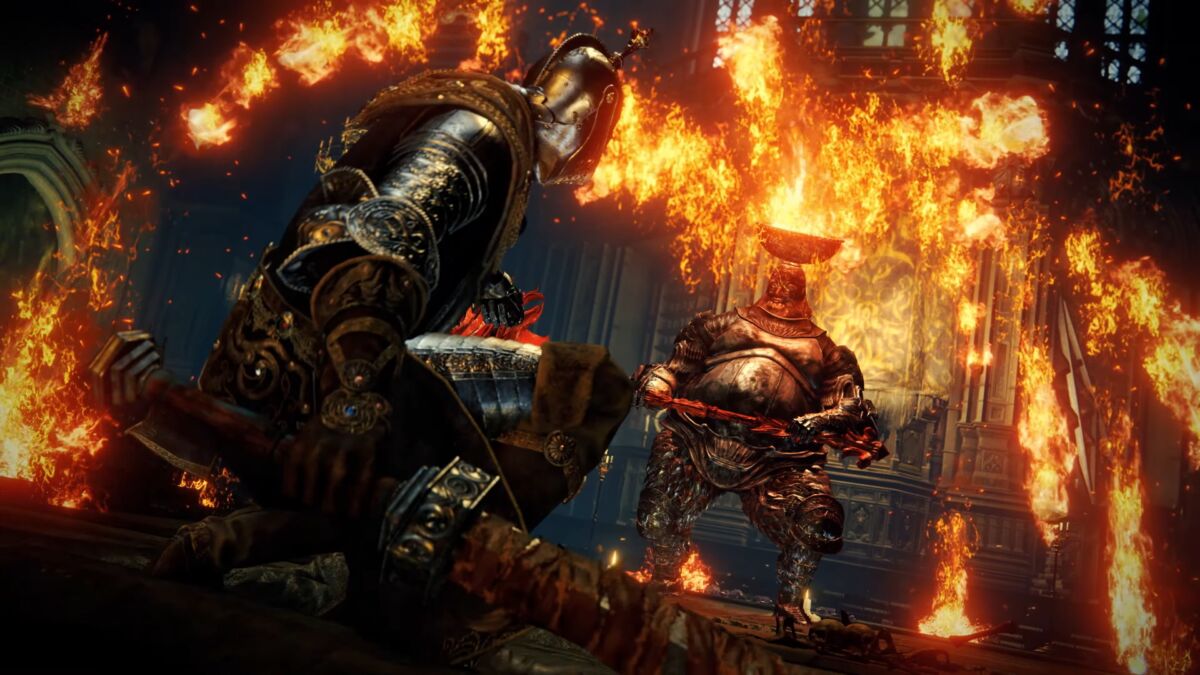 Developer: FromSoftware
Publisher: Bandai Namco
Players: 3
The most approachable Soulsborne to date, Elden Ring's vast open world begs to be explored with up to two friends, though you might argue that it's best to discover the Lands Between on your own to begin with to really soak in the game's isolating atmosphere.
Still, as the most beginner-friendly and arguably best game from FromSoftware to date, Elden Ring is an essential game to experience in co-op on your PS5. Even setting up co-op, which was classic FromSoftware in just how vague it was in previous games, is easy here, with you just needing to find a few items that you should come across fairly early on.
However, compared to something like Dying Light 2, which has drop-in, drop-out functionality with shared progress, Elden Ring's co-op is a bit more fractious. Friends can't all make the same story progress together, as only the host will advance their journey. That's a shame, but it does make sense once you start playing Elden Ring for any period of time and realise just how dense it is.
Even if you're only playing Elden Ring co-op to bring in the cavalry to beat up that stupid mushroom man Margit, it's one heck of a time with friends.
1. It Takes Two
Developer: Hazelight
Publisher: EA
Players: 2
It Takes Two comes from the developers behind the equally superb A Way Out, one of the best co-op games on the last generation of consoles. Just like its predecessor featured an escape from a prison, It Takes Two boasts an escape from real life and a trip into a fantastical world that will leave you beaming.
A co-op game on PS5 for two players, It Takes Two follows Cody and May, a couple going through a rocky patch, as they try to get back into their real bodies after being turned into dolls. If that sounds like a playable Disney movie, that's exactly what Hazelight were aiming for.
It Takes Two is a magical ride that will see you dealing with rowdy squirrels one second and piloting underwear the next. It makes sense, trust us, and it all innovates the very idea of what a co-op game can do.
Thanks to the supremely pro-consumer nature of the Friend's Pass, which allows a friend to play through the whole game online with you without even owning it, it should take you two seconds to decide to give It Takes Two a go on your PlayStation 5.
READ NEXT: The Best Free FPS Games You Should Download
Some of the coverage you find on Cultured Vultures contains affiliate links, which provide us with small commissions based on purchases made from visiting our site. We cover gaming news, movie reviews, wrestling and much more.