| | |
| --- | --- |
| Name | PlayStation 5 |
| Developer | Sony |
| Release Date | November 12th, 2020 / November 19th, 2020 |
| Price | £449, $499, €499 (disc) / £359, $399, €399 (digital) |
| Backwards Compat | PS4 |
One of the most exciting features of the upcoming PlayStation 5 is its DualSense controller. Sony has not only revamped the appearance—choosing a two-toned design over a single base colour—to create a sleek controller but also added innovative functionalities. DualSense uses haptic feedback and adaptive triggers to heighten the sense of touch in gameplay. These two key features combine with Sony's 3D sound to create a whole new level of immersion for players, pointing towards the endless possibilities for next-gen gaming.
DualSense PS5 Compatible Games: Complete List
So far, we know that these are the games that will make use of the new DualSense features, including haptic feedback and adaptive triggers:
– Assassin's Creed Valhalla
– Astro's Playroom
– DIRT 5
– Deathloop
– Demon's Souls
– FIFA 21
– Fortnite
– Ghostwire: Tokyo
– Godfall
– God of War
– God of War: Ragnarok
– Gran Turismo 7
– Hitman 3
– Horizon Forbidden West
– Marvel's Spider-Man: Miles Morales
– NBA 2K21
– Rainbow Six Siege
– Ratchet & Clank: Rift Apart
– Resident Evil 8
– Sackboy: A Big Adventure
– The Last of Us Part II
– Warframe
Haptic Feedback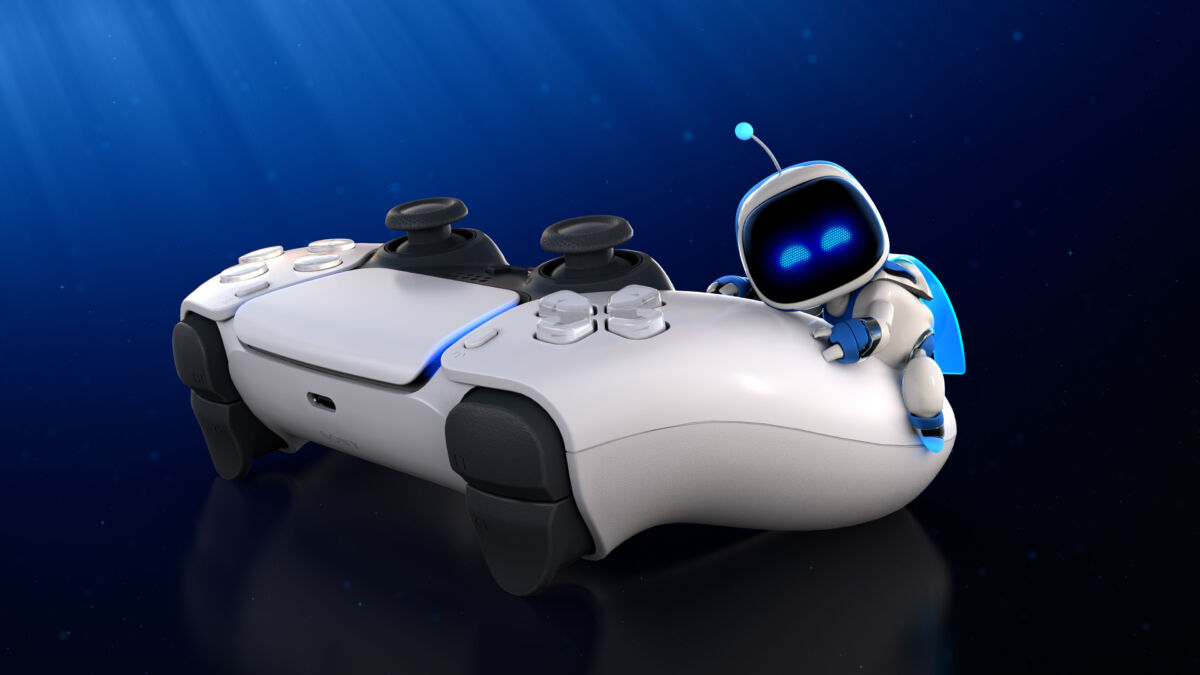 The PlayStation 5 controller replaces the traditional rumble motors with dual actuators, allowing players to feel physically responsive feedback to their in-game actions. Sony's Hideaki Nishino discussed how the sense of touch has not been a big focus for games, and they seek to change this with their new console.
The DualSense uses dynamic vibrations that can simulate the feeling of everything from the surface upon which your character is walking to the heaviness of a weapon—"We want gamers to feel like the controller is an extension of themselves when they're playing" (Nishino).
This heightened sense of immersion is best showcased in Astro's Playroom, which comes preloaded with every PlayStation 5. As Tom Warren describes, the controller "rumbles" gently as you stand upon the cooling fan or gives a "pitter-patter" sensation when you walk on sand. Many players, including MKBHD, swear that the controller's haptics are even better than that of the latest smartphones.
What Are Adaptive Triggers?
The DualSense controller also introduces adaptive triggers, which allow players to experience different levels of resistance during in-game situations. So, you will feel the tension as you pull a tight rope or hit the brakes on a speeding vehicle. The controller uses a unique geared motor to achieve this effect; when current runs through the motor, it spins and creates resistance for the triggers.
Again, Astro's Playroom shows how wonderfully this feature can be used, especially in the part in which Astro transforms into a spring. The triggers resist you in the same way that a life spring would.
What Is Tempest 3D AudioTech?
DualSense's haptic feedback and adaptive triggers combine with Sony's new proprietary 3D audio format to create the perfect gaming experience. Tempest 3D will let players hear the most minute details of the in-game environment, from the footsteps of an enemy lurking behind to the sound of individual raindrops on different surfaces— "a world where you can see with sound", as one PlayStation ad says.
While third-party developers have shown interest in these new features — NBA 2k21 will use it to simulate the energy level of players — it is in the PlayStation 5 exclusives that the DualSense will really shine. In Deathloop, the triggers will get blocked when your weapons jams, while in Demon's Souls you will feel every blow differently.
In contrast to Microsoft's approach for the Xbox Series X, Sony has decided to not allow previous generation controllers for PlayStation 5 games. But given the unique features of haptic feedback and adaptive triggers, making the DualSense controller mandatory seems like the right decision. The PlayStation 5 controller creates a deeply immersive experience and will only get better as developers find new ways to exploit its potential — DualSense is truly next-gen.
READ NEXT: Best PS5 Accessories You Can Buy Right Now
Some of the coverage you find on Cultured Vultures contains affiliate links, which provide us with small commissions based on purchases made from visiting our site. We cover gaming news, movie reviews, wrestling and much more.