The PlayStation 5 and Xbox Series X | S have finally arrived to usher in a new era of gaming. Lightning-fast loading, 4K visuals, and immersive haptics are just a few of the features that make Sony's PS5 amazing. While the PlayStation 5 comes ready with everything you need to jump into next-gen gaming, you might just want to add a few extra peripherals to get the most out of the console. Here is a list of the best PS5 accessories to help you get the most out of the new console:
BEST PS5 ACCESSORIES:
DualSense
|
Pulse Headset
|
HD Camera
|
Media Remote
|
Charging Station
|
External HDD
|
Racing Wheels
|
PS VR
|
USB-C Charging Cable
|
Ethernet Cable
|
Skins
|
HDMI Cable
1. PS5 DualSense Controller
PlayStation 5 comes with a single DualSense controller, and you might want to buy another one to play multiplayer. It's best to be prepared with an extra controller for those exciting FIFA matches with friends and family. Nothing better than trying to cover your controller during penalties, right?
The DualSense controller features haptic feedback and adaptive triggers to create an immersive experience, helping you to feel the pitter-patter of walking on sand or the resistance of pulling a bowstring. Plus, the DualSense controller also comes with a built-in microphone.
2. PS5 PULSE 3D Wireless Headset
Sony's new sound engine, Tempest 3D, will let players experience in-game audio like never before: you will know exactly the direction of enemy footsteps and can even hear the sound of individual raindrops. While Sony has assured that players will be able to use their existing headphones, the company has also introduced a headset especially for the PlayStation 5.
The PULSE 3D wireless headset has been fine-tuned to deliver the best 3D audio experience and features dual noise-cancelling microphones and USB Type-C charging. The earpads and headband strap ensure long hours of comfortable gaming. And the headset's design, like that of all official PS5 accessories, fits perfectly with the look of PlayStation 5.
3. PS5 HD Camera
The PlayStation 5 makes gameplay recording easier than ever, and Sony's official camera will help you complement the in-game footage with a video of yourself. The camera uses dual wide-angle lenses to capture sharp 1080p videos, letting you personalize your gameplay with your expressions.
The camera comes with a built-in adjustable stand to ensure that you can fit it perfectly with your setup. Plus, it features background removal tools that will allow you to remove distractions and take centre stage.
4. PS5 Media Remote
Next-gen consoles are about not just gaming but also entertainment. With Sony's Media Remote, you will be able to effortlessly browse through and control your films, shows and other media. This is a great accessory if you share the console with your family, who can explore entertaining blockbusters without using the controller.
The remote comes with dedicated buttons for Disney+, Netflix, Spotify and YouTube, so you can launch your favourite streaming services with the click of a button, even when the console is off. The remote also has playback control buttons to play/pause, fast forward, and rewind.
5. PS5 DualSense Charging Station
Charging straight from the console can get a bit tedious, especially when you have multiple controllers. With Sony's official charging station, you will be able to charge two DualSense controllers at the same time.
The charging station can work with any power socket, so you will be able to free up your PlayStation 5's USB ports and still charge quickly. Two DualSense controllers can be docked into the charging station, whose click-in design makes the whole process quite smooth.
6. External HDD – WD P10 or Seagate Game Drive
On PlayStation 5, only 664GB out of the default 825GB SSD is available for game installations and save data. Considering how large AAA games are (Call of Duty: Black Ops Cold War takes up 133 GB) these days, you might find yourself struggling with storage issues.
While you cannot install PS5 games on an external hard drive at this time of writing, you can still use it to store and play your PS4 games. Almost all PS4 games are backwards compatible and many offer free upgrades on the PlayStation 5, so you should consider buying an external HDD. Both Western Digital's 5TB P10 and Seagate's 4TB Game Drive are specifically designed for expanding gaming storage and deliver high-speed performance (over 100 MB/s) using USB 3.0, excellent choices for your PlayStation 5.
7. Racing Wheels – Logitech G923/G29 & Thrustmaster T80
Sony has confirmed that existing accessories of PS4 such as racing wheels, arcade sticks, and flight sticks will work on the PlayStation 5.
A sleek design with 900-degrees rotation, and the highly immersive TrueForce technology make Logitech G923 the perfect racing wheel for both the PlayStation 4 and PlayStation 5, though the G29 is also another option thank to its 900° rotation and customisable pedals. The Thrustmaster T80 is another PS4 racing wheel that will work like a dream on your PS5.
The much anticipated Gran Turismo 7 is coming next year, so if you want to get the truest supercar experience from it, a racing wheel is a must.
8. PlayStation VR
There is nothing quite as immersive as virtual reality games: 360-degree vision, stunning visuals and 3D audio together bring alive the in-game world, placing you at its center. To play VR games on PlayStation 5, you will need to get the following accessories:
– PS VR headset
– PlayStation Camera for PS4
– PlayStation Camera adaptor (No purchase required)
You can get a free PlayStation Camera adaptor by visiting Sony's website. All your PS4 hardware — the PS VR headset, DUALSHOCK 4 controller, PS Move controllers, PS VR Aim controllers and PS Camera — will work on your PlayStation 5 if you are playing PS4 or PS VR games. Remember that the new HD camera (mentioned above) for PS5 is not compatible with PS VR. Moreover, you must have a DUALSHOCK 4 controller for certain VR games like Astro Bot Rescue Mission and Resident Evil 7.
On PlayStation 5, PS VR games will load faster, have better visuals and will run at increased frame rates. Although Sony has not confirmed anything yet, we are hopeful that the PlayStation 5 will have its own dedicated VR gear in the future. Until then, you can keep enjoying VR games by getting the equipment mentioned above.
9. USB-C Charging Cable
You will get a 1.5m charging cable that comes with your PlayStation 5, but you might want to buy a longer cable. Get any USB Type-C cable of a longer length, and you will be able to charge your controller even while playing from your couch.
10. Ethernet Cable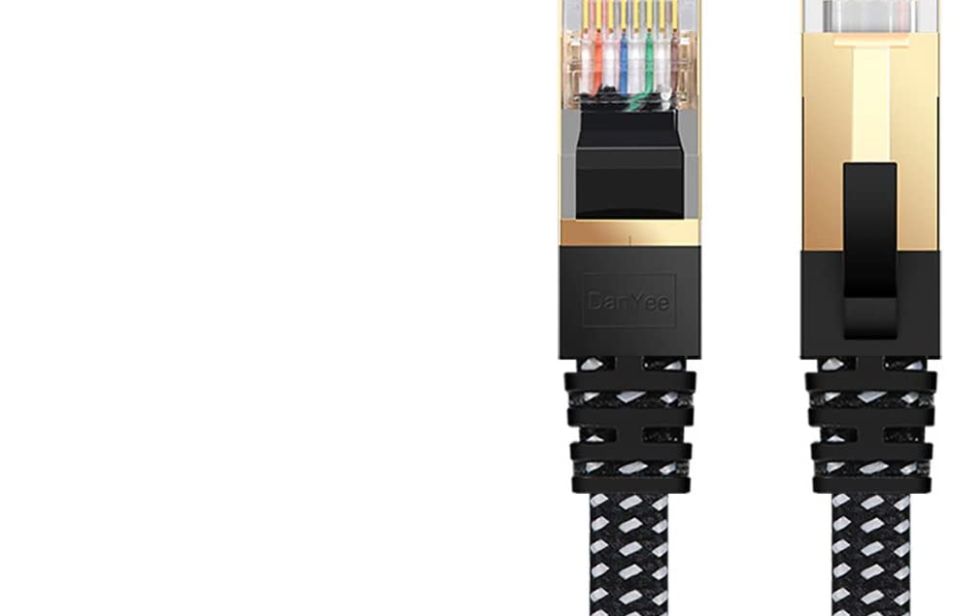 Transferring data from your PS4 to your PS5 can become a painfully slow process if you do it wirelessly. We recommend that you get a good ethernet cable, such as the DanYee Cat 7 cable, and you will be able to transfer your games and save data instantly. A good ethernet cable will also make your online games smoother over wi-fi in terms of connection, so they're worth the investment.
11. DualSense Controller and Console Skins
While the original look of the PlayStation 5 and its controller is beautiful, skins can make your console look a lot more unique and give a personalized touch to your setup. Besides changing appearance, there are ultra-thin silicon skins that will protect your controller from scratches. Their non-slip surface and thumb caps will provide a better grip.
The side panels of PlayStation 5 are easily removable, and hence, perfect for customization. You can do it yourself with a spray can or take it to your nearest paint shop. Sony recently shut down a company manufacturing custom plates, but hopefully, they will release their official custom plates in the future.
12. Snakebyte HDMI Cable 5
As with all cables and accessories that come with the PlayStation 5 (and new consoles and tech in general), the HDMI cable is a little on the short side. If you're using a home entertainment center or just don't have the PS5 right next to your TV, this is hardly ideal, though Snakebyte has an alternative.
The Snakebyte HDMI Cable 5 is three meters in length, which is more than enough for most setups. This 4K compatible HDMI cable is also supported by PS4 and is mesh to ensure that it doesn't end up fraying when it possibly gets entangled in other cables.
These are all the best PS5 accessories we recommend you pick up to improve your PlayStation 5 gaming experience. Apart from these, you should also consider buying a good television or monitor. The PlayStation 5 is capable of running games in 4K at 120 FPS, which is significantly higher than the usual 30 or 60 FPS provided by current-gen consoles. However, in order to play at higher resolution and frame rates, you will need to have a screen which supports HDMI 2.1 and has a sufficient refresh rate. For PlayStation 5, a 4K screen with a refresh rate of 144Hz will be perfect, ensuring beautiful as well as smooth gameplay.
Finally, you will need to get PlayStation Plus for playing online on your PS5. Sony's monthly subscription service gives you free games every month, discounts on purchases, and 100 GB cloud storage. On your PS5, you will also get free access to the PlayStation Plus Collection, a huge library of amazing PS4 games.
READ NEXT: How To Use A Web Browser On PS5