It's been two years since the release of the ninth generation of consoles, and there's already been plenty of huge releases for players to sink their teeth into. 2023 and beyond doesn't look like it's showing any signs of slowing down, with even more incredible releases finding their way to PC, PS4, PS5, Xbox One, Xbox Series X & S, and Switch. But what are the biggest new games of 2023 you should know about?
To let you know which games you should be looking forward to, we've compiled a huge list of upcoming games you can expect to launch in 2023 and beyond, barring any unforeseen delays and the like. From horror to adventures, RPGs to first person shooters, there's certainly a wide selection of upcoming games to be excited about. Here are the biggest new games of 2023 and beyond you should be keeping an eye out for.
Biggest New Games Of 2023 & Beyond
January 2023 Games
One Piece Odyssey | January 13th, 2023
Developer: ILCA
Publisher: Bandai Namco
Platform(s): PC, PS4, PS5, Xbox One, Xbox Series X & S
One Piece has basically become the de facto leader of the long-running shonen anime library, with over 1000 episodes already available and more awareness/popularity than ever. Naturally, more eyes on the franchise means more spin-off games than ever, and One Piece Odyssey looks set to be the best One Piece game not named Pirate Warriors 4.
A turn-based RPG with a brand new story set within the world of One Piece, Odyssey sees protagonist Monkey D. Luffy and the rest of the Straw Hat pirates shipwrecked on an island due to a massive storm. In order to escape, Monkey needs to unite his friends, deal with a host of new enemies and ultimately find a way off the island.
Fire Emblem Engage | January 20th, 2023
Developer: Intelligent Systems
Publisher: Nintendo
Platform(s): Nintendo Switch
Far from just being that obscure strategy series that inexplicably receives a lot of attention in Super Smash Bros. Ultimate, Fire Emblem has been going from strength to strength in the West. This is largely due to releases such as Fire Emblem: Three Houses and Fire Emblem Warriors, and Nintendo are keen to continue this run of good fortune with Fire Emblem Engage.
The gameplay of Fire Emblem Engage is similar to previous games, with plenty of turn-based strategy action for players to sink their teeth into. However, the gimmick of Engage is that the player can find Emblem Rings, magical items imbued with the spirit of previous Fire Emblem heroes. This'll let you summon warriors like Marth or Celica to help you win the war against the evil Fell Dragon.
Forspoken | January 24th, 2023
Developer: Luminous Productions
Publisher: Square Enix
Platform(s): PC, PS5
If you're hoping to see just how powerful the PS5 is, Forspoken looks like it's going to be the console's biggest graphical showcase not named Gran Turismo 7. There's plenty of pretty action RPGs already available on PS5, but Forspoken looks like it's going to blow them all out of the water, and that's without talking about the brilliant parkour inspired gameplay.
Forspoken sees New York City native Frey Holland transported to a magical world known as Athia, which is currently under the tyrannical rule of the Tantas. As Frey, you'll need to explore every inch of Athia in an attempt to find your way back home, using your newly found magical powers and a sentient bracelet to do so. It sounds a bit silly, but it could be a genuinely brilliant RPG.
Dead Space | January 27th, 2023
Developer: Motive Studio
Publisher: EA
Platform(s): PC, PS5, Xbox Series X & S
EA's decision to kill Visceral Games, only to bring the Dead Space license back from the brink a few years later, is certainly questionable, but the return of such an iconic horror series has to be celebrated. Few games have offered such terrors and delights as Isaac Clarke's journey through the Ishimura, and hopefully this updated version will be just as thrilling.
Far from just being the original version with a new coat of paint, Dead Space is being rebuilt from the ground up for this remake, with an improved audio and visual experience. The level design is also being upgraded, turning most of the Ishimura into an explorable playspace instead of just locking certain areas to certain chapters.
February 2023 New Games
Like A Dragon: Ishin! | February 17th, 2023
Developer: Ryu Ga Gotoku Studio
Publisher: SEGA
Platform(s): PC, PS4, PS5, Xbox One, Xbox Series X & S
The series formerly known as Yakuza, Like A Dragon fever has gripped the entire world at this point, with pretty much all of Ryu Ga Gotoku's games being loved by fans, whether it's Like A Dragon or Judgment. Because of the recent success, the Japanese developers are now taking some of their previous work and throwing it to their new fans. The result is Like A Dragon: Ishin!, a remake of a previously Japanese only release.
Like A Dragon: Ishin! takes place during the tailend of the samurai period in Japan, and sees the player taking on the role of Sakamoto Ryoma, a real life figure and a folk hero in the history of samurai. Like A Dragon newcomers can dive right into Ishin as its story is unrelated to the mainline series, but veterans will get a kick out of seeing recognisable characters and actors making a return to play someone new.
Wild Hearts | February 17th, 2023
Developer: Omega Force
Publisher: EA Originals
Platform(s): PC, PS5, Xbox Series X & S
They say that wild hearts never die, but in the game Wild Hearts, you'll sure be doing a lot of killing. An EA and Omega Force collaboration, Wild Hearts is a take on the co-op hunting RPG genre, with games such as Monster Hunter and Dauntless being notable examples. Fortunately, Wild Hearts is doing quite a bit to distinguish itself from the other mainstays in the genre.
Set during Feudal Japan, players can team together in groups of three to take down mythical monsters known as Kemono. In order to do this, you'll be using the Karakuri feature to craft machines, tools and obstacles to try and subdue and defeat the monsters put in front of you. Along the way, you'll unlock new weapons and armor, allowing you to challenge stronger monsters.
Atomic Heart | February 21st, 2023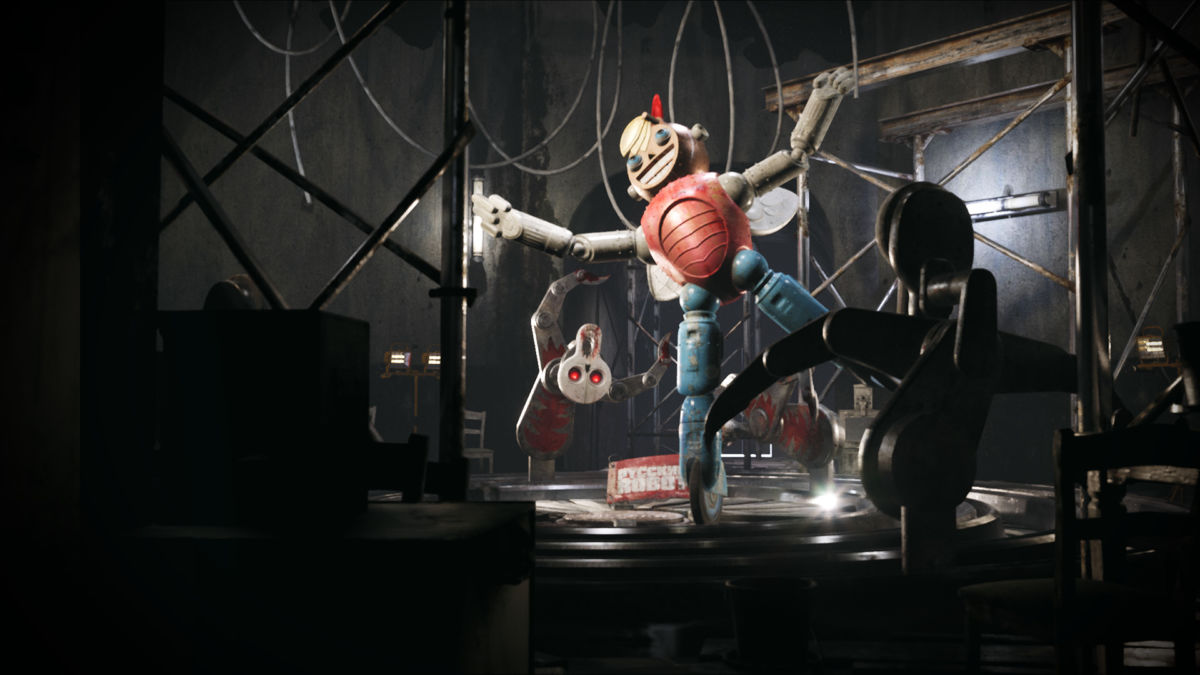 Developer: Mundfish
Publisher: Focus Entertainment
Platform(s): PC, PS4, PS55, Xbox One, Xbox Series X & S
If we were ranking these games based on premise alone, Atomic Heart would certainly feature near the top of the list. A good old alternate timeline tale, Atomic Heart takes place in a different version of 1955. The Soviet Union advancements in robotics in the 1930s allowed them to end World War 2 early, and science continued to advance for years afterwards.
Unfortunately, and somewhat inevitably, science has gone quite wrong, and it's up to an agent known as P3 to deal with it. A first person shooter with RPG elements, P3 will travel to Facility 3826 to deal with a situation involving killer robots and a series of failed biomechanical experiments, while also trying to keep his declining mental health under control.
Kirby's Return To Dream Land Deluxe | February 24th, 2023
Developer: HAL Laboratory
Publisher: Nintendo
Platform(s): Nintendo Switch
The Switch has maintained a brilliant status as a home for ports of Wii/Wii U games. Mario Kart 8, Pikmin 3, Super Mario 3D World and plenty of others have been given second chances on Nintendo's handheld console, and have become huge hits because of it. Kirby's Return To Dream Land is the next to receive the port treatment, and there's every indication it'll be a huge hit.
A platforming adventure for up to four players, Kirby's Return To Dream Land Deluxe is an upgraded version of the game that appeared on the Wii over a decade ago. The Deluxe version includes a brand new Copy ability, and you can share your Joy-Con with three other players to all play together on one screen, either as unique characters or with all four players as Kirby.
March 2023 New Games
Wo Long: Fallen Dynasty | March 3rd, 2023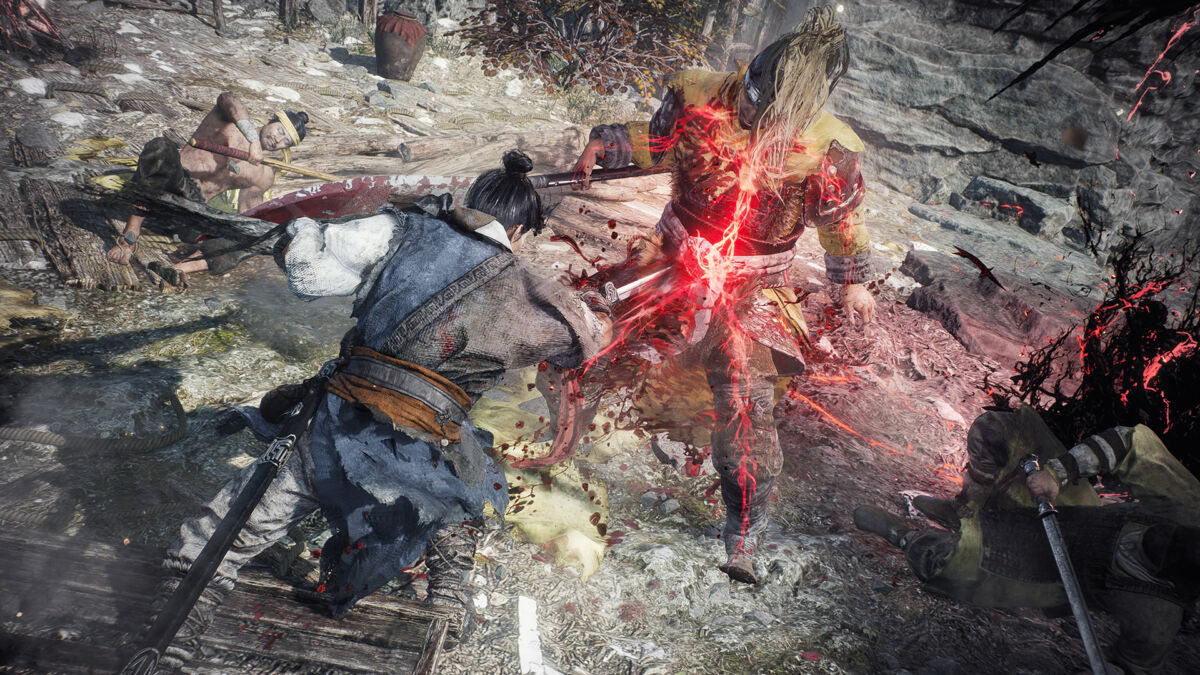 Developer: Team Ninja
Publisher: Koei Tecmo
Platform(s): PC, PS5, Xbox Series X & S
While Team Ninja might be more well known for their work on Ninja Gaiden or Dead Or Alive, their Nioh series showed the world a brand new side to the Japanese team, and it's one that people want more of. Regretfully, Nioh isn't on Xbox, but Team Ninja are making it up to Xbox fans with Wo Long: Fallen Dynasty, a whole new Soulsborne experience.
Similar to the Nioh series, Wo Long: Fallen Dynasty sees a nameless warrior traveling through the world, fighting mythical creatures, powerful warriors and way too many demons. The twist here is that instead of samurai, Wo Long is actually a dark fantasy adaptation of the famous Romance of the Three Kingdoms novel, the same one that Dynasty Warriors uses. If you thought Lu Bu was scary before, you haven't seen anything yet.
Star Wars Jedi: Survivor | March 17th, 2023
Developer: Respawn Entertainment
Publisher: EA
Platform(s): PC, PS5, Xbox Series X & S
Star Wars Jedi: Fallen Order was something of a surprise hit when it launched during the tail end of 2019. A sort of beginner's Soulsborne experience, Jedi: Fallen Order managed to create a new and compelling Star Wars story set between Episodes 3 and 4. That level of success naturally warranted a sequel, and Star Wars Jedi: Survivor looks to build on those already solid foundations.
Star Wars Jedi: Survivor will once again see players taking on the role of Cal Kestis, one of the last surviving Jedi after the events of Order 66. Set five years after the events of Fallen Order, Jedi: Survivor sees Cal still on the run from the might of the Empire. Hopefully, it'll retain the excellent combat and platforming that Fallen Order introduced, while improving on the powers Cal can wield.
Resident Evil 4 | March 24th, 2023
Developer: Capcom
Publisher: Capcom
Platform(s): PC, PS4, PS5, Xbox Series X & S
You got to give credit to Capcom here, because remaking one of the most celebrated action horror games of all time takes some serious stones. Resident Evil 4 exists on an almost separate plane of existence with the amount of fan reverence it receives, so the idea of Capcom remaking the game and possibly messing it up is going to be tough.
Thankfully, the footage we've seen of Resident Evil 4 so far points to the game being the most intense and fun of the current RE remakes. One of the opening chapters is going to let you parry a chainsaw with a knife, so it's only going to get bigger and more ludicrous from there. RE4's remake looks to improve on an already existing formula instead of reinventing the wheel, and it looks so much better for it.
April 2023 New Games
Dead Island 2 | April 28th, 2023
Developer: Dambuster Studios
Publisher: Deep Silver
Platform(s): PC, PS5, Xbox Series X & S
For the longest time, it felt like Dead Island 2 was never going to see the light of day, but barring any sudden delays and issues, it's finally going to be available on PC and consoles. Sure, there have been two Dying Light games that have launched in the intervening years that might have dulled the hype for it somewhat, but there's every indication that Dead Island 2 should be a highly enjoyable romp.
Taking the undead slaying action to the city of Los Angeles, you'll play as a survivor caught up in the turmoil of the city being plagued by the undead. Along the way, you'll come across other factions of survivors throughout the survivors, along with a variety of dangerous mutations that'll flatten you in no time at all. Just make sure you keep your weapons upgraded and you should be fine. Should.
May 2023 New Games
The Legend Of Zelda: Tears Of The Kingdom | May 12th, 2023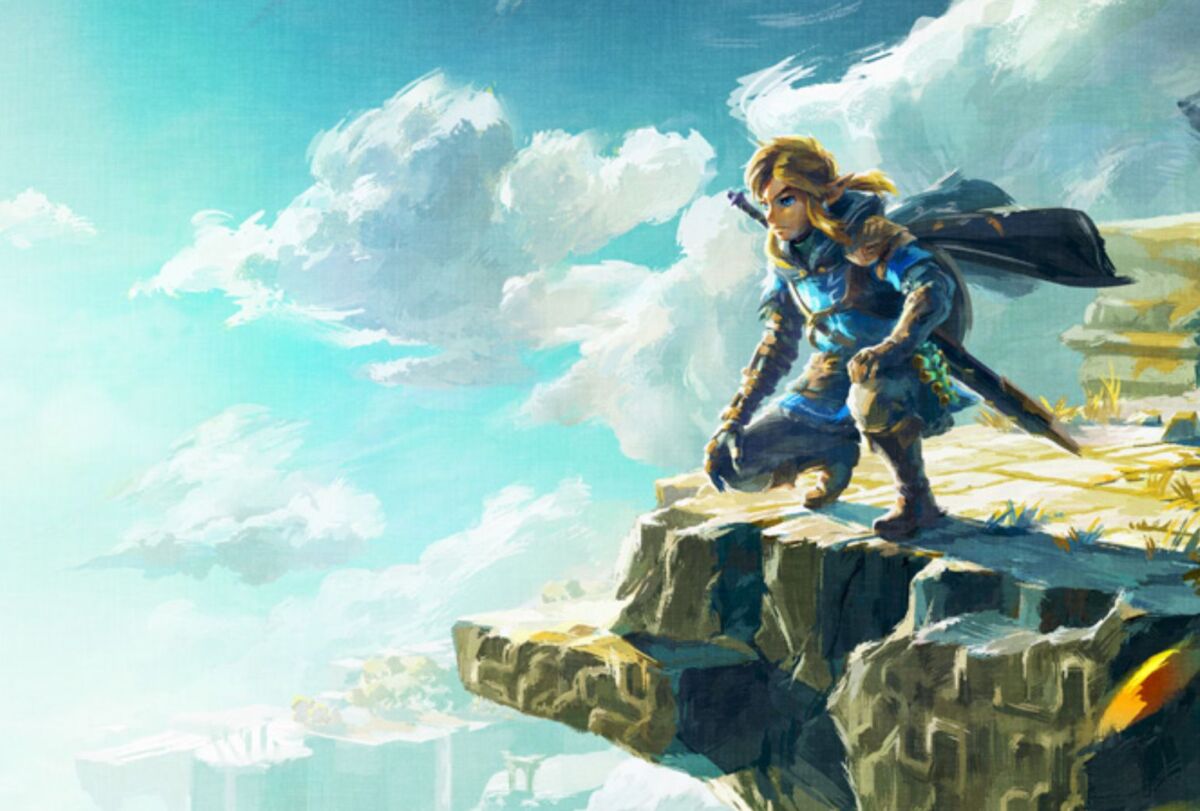 Developer: Nintendo
Publisher: Nintendo
Platform(s): Nintendo Switch
For Nintendo Switch owners, The Legend Of Zelda: Breath of the Wild is still one of the biggest and most influential games on the platform, but most weren't hopeful for a direct sequel. That hasn't been Nintendo's M.O. with the Zelda series in the past, but they've thankfully bucked the trend with Tears of the Kingdom, a shoo-in for the single most anticipated game of 2023.
Not much is known yet about what Tears of the Kingdom will entail, though it has been confirmed that the sequel was greenlit as the development team wasn't able to implement all of their proposed ideas into Breath of the Wild's DLC. The new Zelda will feature Link exploring all of Hyrule again, along with a new collection of floating islands above the kingdom. The "Tears" part will come when you fall off the islands and die, if BOTW is anything to go by.
Suicide Squad: Kill The Justice League | May 26th, 2023
Developer: Rocksteady Studios
Publisher: Warner Bros. Interactive Entertainment
Platform(s): PC, PS5, Xbox Series X & S
DC's gaming output is typically either the best you can get, or it's absolutely terrible. Sometimes, you'll receive something great, like the Batman: Arkham series, while other times you'll have to put up with games like Superman 64 or Aquaman. Considering that Suicide Squad: Kill The Justice League is made by Rocksteady, who created the Arkham games, there's a lot of potential here.
Suicide Squad: Kill The Justice League sees that pesky villain Brainiac invading Earth, but this time he's managed to brainwash the entire Justice League. With no other option, Task Force X are sent into Metropolis to save the day, by killing some heroes. Quite how Deadshot, Harley Quinn, Captain Boomerang and King Shark are going to far against Superman remains to be seen, but Suicide Squad looks like it could be an excellent co-op adventure.
June 2023 New Games
Street Fighter 6 | June 2nd, 2023
Developer: Capcom
Publisher: Capcom
Platform(s): PC, PS4, PS5, Xbox Series X & S
A new Street Fighter game is always cause for celebration, as Capcom tends to knock it out of the park when it comes to their flagship fighting game. Sure, Street Fighter 5 might not have been perfect at launch, but Capcom certainly pulled their finger out by the end of the game's lifespan. Thankfully, Street Fighter 6 looks to be a massive improvement at launch compared to SF5.
Street Fighter 6 boasts a Drive system, which takes gameplay elements from across the franchise's history, like parries, focus attacks and more, and combines them into one complex and rewarding system. Couple that with a World Tour mode that aims to provide a significant single player experience, and an overhauled online lobby system that enhanced the social aspect of fighting games as a whole, and SF6 looks like it'll be the best fighting games of 2023.
Final Fantasy XVI | June 22nd, 2023
Developer: Square Enix
Publisher: Square Enix
Platform(s): PS5
Those who loved Final Fantasy's earlier days might not recognise the series as it stands today, as Final Fantasy XVI looks like something more akin to a Devil May Cry game than any standard RPG. However, while Final Fantasy XVI's gameplay might have evolved, the story is still very much everything you'd expect from an FF release.
Final Fantasy XVI sees players controlling Clive Rosfield, the firstborn son of the Archduke of Rosaria who embarks on a quest of revenge. Set in the world of Valisthea, the continent has been split across six different factions, but with the appearance of the Dark Eikon Ifrit, the whole region is set to become a powder keg. Time to grab your sword and start slaying everything in sight.
TBC 2023 New Games
Alan Wake 2 | TBC 2023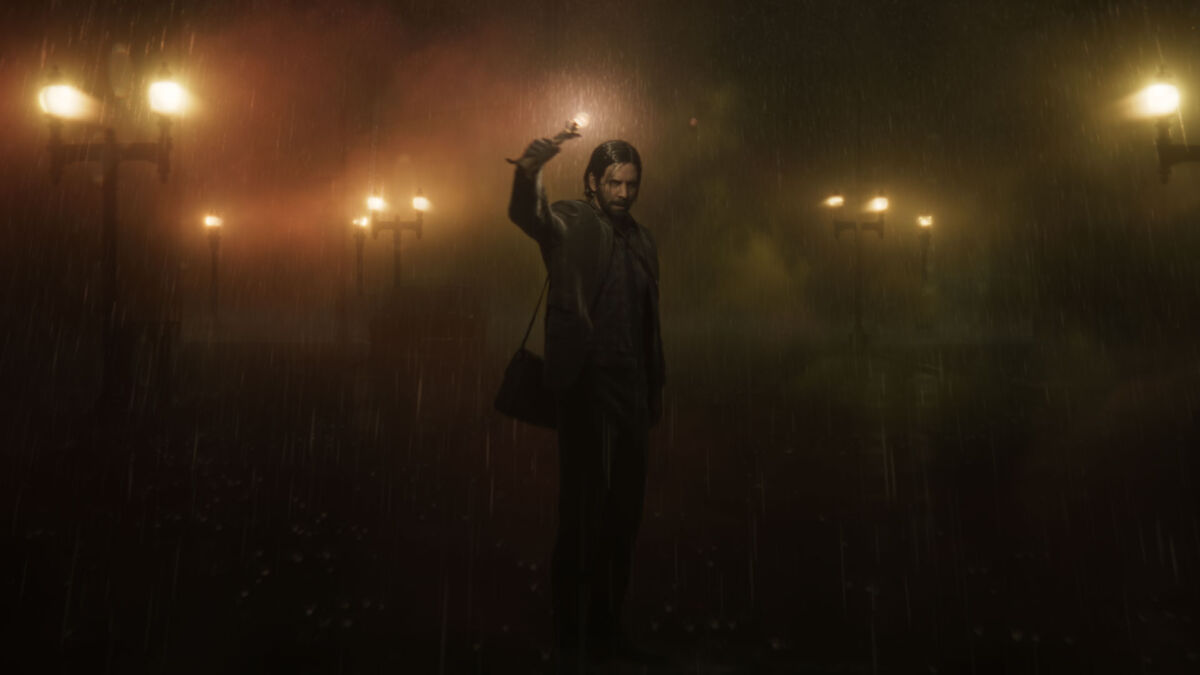 Developer: Remedy Entertainment
Publisher: Epic Games
Platform(s): PC, PS5, Xbox Series X & S
The little horror game that could, Alan Wake never felt like it was going to receive a full sequel back when the original game launched over a decade ago. Sure, there was American Nightmare, but that didn't quite have the same spark as a fully fledged Alan Wake release. Now, after an appearance in some DLC for Control, and a re-release of the original game, Alan Wake 2 is coming.
Not much is known about Alan Wake 2, save for the fact that the titular hero will be playable and that the game will be much darker and even scarier in tone than the original. Sam Lake himself has stated that the game will be a survival horror game first and foremost, so expect plenty of frights in this tale. Maybe we'll even see more ties to the world of Control, considering they share a universe now and there's a new one in the works.
Aliens: Dark Descent | TBC 2023
Developer: Tindalos Interactive
Publisher: Focus Entertainment
Platform(s): PC, PS5, Xbox Series X & S
The Alien franchise has had its fair share of ups and downs, so it only makes sense that the video game adaptations have been just as inconsistent. For every game like Alien Isolation, there's a title like Aliens: Colonial Marines that just makes you question why they keep trying to make Alien games. Dark Descent has the potential to fall into the former camp though, as it's doing things a bit differently.
Instead of playing as just one character, Aliens: Dark Descent is a real-time, squad-based game that sees you commanding a team of Colonial Marines as they dive headfirst into various Xenomorph hives. As squad commander, you can upgrade and level up your little marines with a variety of skills and classes, but with a persistent world and permadeath in play, your choices are incredibly important. One wrong move and you might have a little Xeno dude bursting out of your chest.
ARC Raiders | TBC 2023
Developer: Embark Studios
Publisher: Embark Studios
Platform(s): PC, PS5, Xbox Series X & S
Like many years before it, 2023 is going to have plenty of big free-to-play launches, and ARC Raiders is definitely going to be one of them. As a Raider, the ARC here is anything but lost; it's a mechanized force from space determined to wipe out humanity across the planet. Fortunately, the robotic nature of ARC means they didn't account for the human element.
A free-to-play third person shooter, ARC Raiders sees players joining together in an attempt to drive back this mechanized menace, with the developers promising that ARC Raiders will encourage players to think on their feet and be creative when taking down ARC. Quite what that means hasn't been shown yet, but if it means you get to do more than just shoot the big thing until it falls over, that sounds good to us.
Ark 2 | TBC 2023
Developer: Studio Wildcard
Publisher: Studio Wildcard
Platform(s): PC, Xbox Series X & S
As survival games go, there are few bigger juggernauts than Ark, so it makes sense that a sequel is on the way. What might make a little bit less sense is that Ark 2 has Vin Diesel in it for some reason, and he's made the whole story about family. It's still got survival, crafting and dinosaurs, but the Fast & Furious guy is in it.
Vinny D isn't the only big change to the formula in Ark 2, as the game's Steam page promises third-person only gameplay, with parkour elements and Soulsborne-like melee combat. You'll still have to craft tools to survive, and the world will still be populated by long-extinct creatures looking to make a meal out of you, but on the whole, Ark 2 is shaping up to be a completely different beast than the first game.
Armored Core 6: Fires Of Rubicon | TBC 2023
Developer: FromSoftware
Publisher: Bandai Namco
Platform(s): PC, PS4, PS5, Xbox One, Xbox Series X & S
For those who have only start appreciating FromSoftware's work ever since they made Demon's Souls, Dark Souls and so on, you may be surprised to learn that they've spent a large chunk of their time playing around with mechs in games like Metal Wolf Chaos and Armored Core. After many years away, FromSoft are giving mechs another go again, as Armored Core VI: Fires Of Rubicon is set to launch in 2023.
Details are extremely thin on the ground right about what we can expect from Armored Core VI, though the debut trailer did promise a healthy dose of mechs, guns and explosions. Hopefully, we'll learn more about the return to this iconic franchise throughout the rest of 2023.
Assassin's Creed Mirage | TBC 2023
Developer: Ubisoft
Publisher: Ubisoft
Platform(s): PC, PS5, Xbox Series X & S
The decision to transition Assassin's Creed into an open world RPG has certainly been a successful one. Origins, Odyssey and Valhalla have all been incredibly well received titles for Ubisoft, but that doesn't mean that there isn't a contingent of fans who desperately miss the classic AC experience. Fortunately, Ubisoft are providing a dose of nostalgia with AC: Mirage.
Assassin's Creed Mirage focuses on Basim Ibn Ishaq, an assassin who was introduced during the events of Assassin's Creed Valhalla. Mirage follows Basim's training to become a "Hidden One" in Baghdad, with social stealth and "Black Box" assassination missions all confirmed to be returning in this game. Will it be better than Assassin's Creed 2, or Brotherhood? That remains to be seen, but the outlook is promising.
Atlas Fallen | TBC 2023
Developer: Deck13
Publisher: Focus Entertainment
Platform(s): PC, PS5, Xbox Series X & S
Considering the fact that he carries the whole world on his shoulders, the idea of Atlas falling over is pretty reasonable, but the game Atlas Fallen has nothing to do with Greek mythology. Instead, you'll be exploring a world that's been decimated by corrupted gods who deserve to be put in their place for once.
Atlas Fallen is an action RPG that wants to champion movement and player choice above all else, as it encourages players to experiment with their playstyle by gathering the essence of your enemies. Essentially, you'll be hunting creatures and using that to become stronger, either alone or with friends, while using the sand that covers the world to create shape-shifting weapons.
Bomb Rush Cyberfunk | TBC 2023
Developer: Team Reptile
Publisher: Team Reptile
Platform(s): PC, Nintendo Switch
Dreamcast and original Xbox owners will no doubt still be sad about the fact that there hasn't been a new Jet Set Radio release in two decades. When big gaming companies leave some of their most popular IPs out in the cold for that amount of time, it typically falls to indie developers to create their own versions, and that's what Team Reptile have done with Bomb Rush Cyberfunk.
A loving homage to the legacy of Jet Set Radio, Bomb Rush Cyberfunk features all the main aspects you'd expect from this kind of homage: great music, stylish tricks, visually stunning graphics and plenty of graffiti. In the game itself, you'll choose a character and head out into the city to start tagging spots. Tag enough spots, and you'll challenge the gang in charge for control of their territory.
Forza Motorsport | TBC 2023
Developer: Turn 10 Studios
Publisher: Xbox Game Studios
Platform(s): PC, Xbox Series X & S
When it comes to racing games, the Forza series is hard to beat. Forza Horizon has the market covered on fast-paced, arcade style open world racing, but for some out there, they'd rather play something that's a bit more realistic. Thankfully, those players have Forza Motorsport, which is all about throwing supercars around race tracks at high speed.
As mentioned, the Xbox Series X & S have been out for two years now, but Forza Motorsport will likely be the biggest showcase for the console's graphical potential and performance, as previous Forza Motorsport titles have been some of the best looking games ever made. If you want to blitz Ferraris and Lamborghinis around iconic tracks, Forza Motorsport is probably going to be the best version of that relatable dream.
Hades 2 | Early Access Launch TBC 2023
Developer: Supergiant Games
Publisher: Supergiant Games
Platform(s): PC (other platforms to be confirmed)
Supergiant Games have been around for years now, and they've always marched to the beat of their own drum, producing original and unique indie games with every project they release. Each game is typically completely different and separate from the other, so to see Supergiant making a direct sequel might seem disappointing, until you realise they're making Hades 2, a successor to their most successful game yet.
Following on from the events of the original game, Hades 2 sees players controlling Zagreus' sister, Melinoë. The princess of the underworld, Melinoë has been training under the tutelage of Hecate for one purpose: killing Chronos. As a game, Hades will feature lots of similarities to the original game, only with more gods, more powers and (hopefully) more fun.
Lies Of P | TBC 2023
Developer: Neowiz Games, Round 8 Studios
Publisher: Neowiz Games
Platform(s): PC, PS4, PS5, Xbox One, Xbox Series X & S
Pinocchio is probably the last story you'd expect to inspire some kind of dark fantasy RPG, but that's what we're getting with Lies of P, which looks to have mixed up some Bloodborne with this classic children's tale. At the very least, Lies of P can't be the most horrific, as this version of Pinocchio doesn't feature Drew Carey as Geppetto. Well, not that we know of, anyway.
Lies of P sees Pinocchio trapped in the city of Krat, a Belle Époque inspired world of prosperity brought down by unimaginable horror. As an automaton, you have no idea why you're here, and you only have one instruction: find Mr. Geppetto. Along the way, you'll encounter human survivors, and you'll be given the option to lie in various ways, largely about whether or not you're human, and your choices will lead to one of several endings.
Like A Dragon Gaiden: The Man Who Erased His Name | TBC 2023
Developer: Ryu Ga Gotoku Studio
Publisher: SEGA
Platform(s): PC, PS4, PS5, Xbox One, Xbox Series X & S
Ryu Ga Gotoku Studio fans are eating very well indeed in 2023, as they're getting two Like A Dragon games in one year. You might think that sounds like overkill, but with Ishin! being a spin-off, Like A Dragon Gaiden: The Man Who Erased His Name has a little bit more room to breathe. Also, it sees Kiryu making his comeback as a playable protagonist before his appearance in Like A Dragon 8.
Set after the ending of Yakuza/Like A Dragon 6, Like A Dragon Gaiden: The Man Who Erased His Name sees Kiryu's life after his disappearance. This side story, which has been confirmed to be shorter than your average Like A Dragon title, will give players insight into Kiryu's escapades before his brief team-up with Ichiban and company. Expect plenty of sub-stories and mini-games to distract you along the way.
Lightyear Frontier | TBC 2023
Developer: Frame Break, Amplifier Game Invest
Publisher: Frame Break, Amplifier Game Invest
Platform(s): PC, Xbox One, Xbox Series X & S
These days, there's plenty of farming sims out there for players to sink hundreds of hours into, so a new game in the genre has to do something pretty drastic in order to separate itself from the pack. Lightyear Frontier definitely has that box ticked, as it sees you traveling into deep space to set up a farm on a faraway planet.
On top of that, Lightyear Frontier gives players their own customizable mech-tractor, which they can use to keep their farm in tip top shape as they farm alien crops and explore the ruins of an ancient civilization. If that's not enough, you can even invite up to three friends to help you out on the farm with their own mechs. Friendship and farming can really transcend the stars themselves.
Marvel's Spider-Man 2 | TBC 2023
Developer: Insomniac Games
Publisher: Sony Interactive Entertainment
Platform(s): PS5
Insomniac have done some exceptional work on their Spider-Man games, taking a character that's historically had some hits and misses when it comes to video games and creating something truly undeniable in its quality. After the success of the original game and spin-off Miles Morales, Insomniac have their work cut out for them with Spider-Man 2.
In fairness, all of the pieces are in place for Spider-Man 2 to be the biggest comic book video game of all time, with both Spider-Men, Venom and Kraven The Hunter all confirmed to appear. No doubt we'll see other iconic Spider-Man characters making their appearances throughout the game, though we're putting our money on a two years out of date Morbius cameo. He swoops in, says "it's morbin' time" then disappears into the night. Game of the year 2023, confirmed.
Minecraft Legends | TBC 2023
Developer: Mojang Studios, Blackbird Interactive
Publisher: Xbox Game Studios
Platform(s): PC, PS4, PS5, Xbox One, Xbox Series X & S, Nintendo Switch
Given that Minecraft has been one of the biggest games ever made for years now, it's no surprise that there's new spin-off games in the pipeline. We've already seen Minecraft Dungeons, the dungeon crawling RPG that's still going strong a few years after release, and now Mojang are preparing to drop Minecraft Legends, an action strategy title set in the Minecraft world.
Instead of venturing down into the mines in an attempt to find diamonds, Minecraft Legends sees the player taking on the role of a mythical hero, tasked with uniting the different mobs of the Overworld to battle the hordes of Piglins that have invaded from The Nether. If you've ever wanted to command a legion of Creepers to kill some Zombie Pigmen, Minecraft Legends is the game for you.
Moving Out 2 | TBC 2023
Developer: Devm Games, SMG Studio
Publisher: Team17
Platform(s): PC, PS4, PS5, Xbox One, Xbox Series X & S, Nintendo Switch
You might think that Overcooked has the monopoly on co-op puzzlers, but Moving Out's physics-based mayhem is also worth checking out. As a furniture moving team, you're responsible for ensuring that a client's objects make it safely to the back of the moving truck, regardless of what windows, doors and miscellaneous tat get destroyed in the process.
Moving Out 2 looks to continue the first game's simple premise, building on it with bigger levels across multiple dimensions, online co-op and more to make for an even more enjoyable experience. With an array of accessibility options, along with plenty of customization options that'll let you make a character that's right for you, Moving Out 2 looks like it'll be one of 2023's biggest co-op hits.
Park Beyond | TBC 2023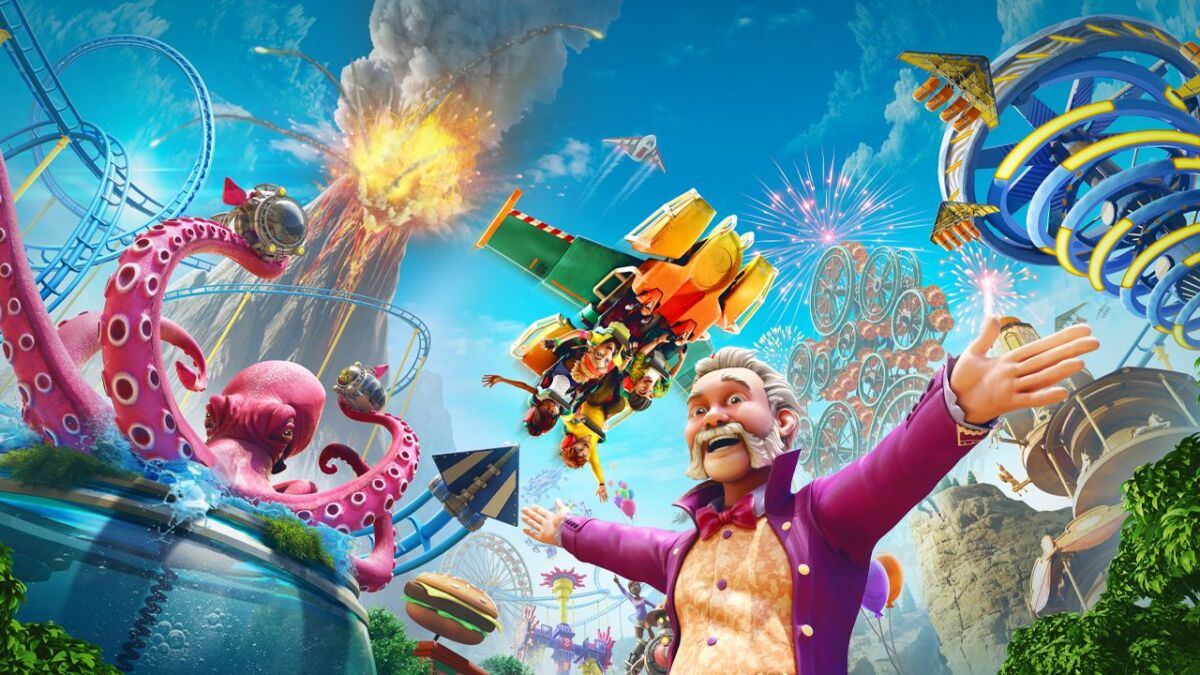 Developer: Limbic Entertainment
Publisher: Bandai Namco
Platform(s): PC, PS5, Xbox Series X & S
Theme park management simulators are typically the most accessible of the management simulator genre, as most people can't resist the urge to create the theme park of their dreams. Unfortunately, the majority of these simulators are constrained by realism and pesky things like gravity, which is what makes Park Beyond such an interesting concept.
As a Visioneer, you'll be in charge of a brand new theme park, trying to ensure you capture the visitor's imagination while also bleeding their wallets. The key difference here is that your roller coasters and attractions in Park Beyond can be completely ridiculous, with coasters that see the train being launched from a cannon being just the start of Park Beyond's creativity. Hopefully, Park Beyond also supports Mario Kart-esque go-kart tracks. That'd be great too.
Pikmin 4 | TBC 2023
Developer: Nintendo
Publisher: Nintendo
Platform(s): Nintendo Switch
Since the GameCube era, Pikmin has quietly been one of the more consistently enjoyable franchises in Nintendo's catalog, and there's every indication that Pikmin 4 is going to be another excellent adventure for Captain Olimar. So long as we can still throw big Purple Pikmin at our problems, Pikmin 4 should be worth the price of admission.
At the time of writing, there's few details on the internet regarding Pikmin 4, save for a screenshot that was shared during a Nintendo Direct, but it's safe to say that Pikmin 4 will continue the fine work that the previous games have championed. Will it be a bigger game than Tears of the Kingdom? Probably not, but Pikmin 4's miniature adventure is still going to be one of the biggest new games of 2023.
Pragmata | TBC 2023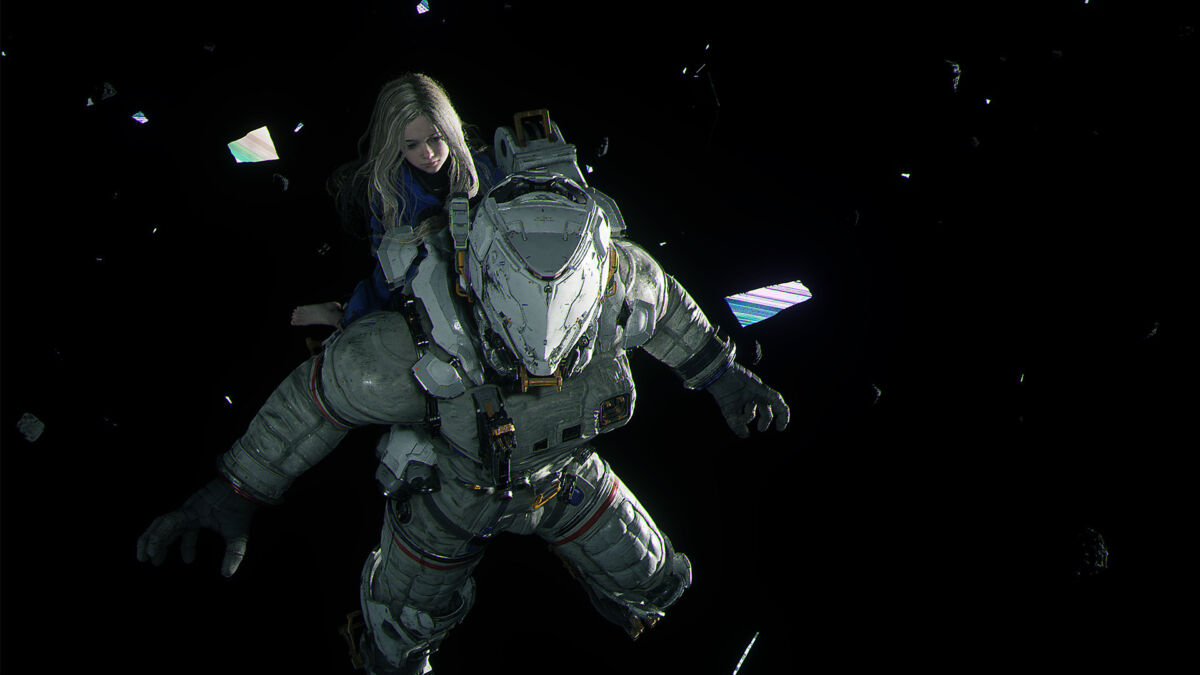 Developer: Capcom
Publisher: Capcom
Platform(s): PC, PS5, Xbox Series X & S
Okay, does anyone actually have any idea what's going on with Pragmata? Aside from the initial teaser trailer and the vague 2023 release date, details for Capcom's upcoming science fiction adventure have basically been non-existent. Hopefully, we'll learn more about this mysterious game soon as we head towards its scheduled launch in 2023.
The game's overview page on PlayStation promises that players will be able to travel to a near future dystopian world, while the trailer showcases what appears to be a space station made to look like New York orbiting near the Moon. Right now, there's a million more questions than there are answers regarding Pragmata, but that just helps make it one of the most exciting releases of 2023.
Redfall | TBC 2023
Developer: Arkane Studios Austin
Publisher: Bethesda Softworks
Platform(s): PC, Xbox Series X & S
Dealing with vampires can be bad enough as it is, never mind when they've taken over an entire island, recruited a bunch of human sympathizers to be their foot soldiers and have blocked out the sun itself. Things are looking bleak for the citizens of Redfall, but fortunately you'll be on hand to lay the smackdown when Redfall launches in 2023.
A co-op FPS from the team responsible for the likes of Prey and Dishonored, Redfall sees players controlling one of four different characters, each with their own skills and abilities that'll help you carve a path through the vampire legions. Players can still enjoy the story of Redfall while playing solo, but considering that the game is launching straight into Xbox Game Pass, you probably won't struggle to find co-op partners to play with.
Replaced | TBC 2023
Developer: Sad Cat Studios
Publisher: Coatsink
Platform(s): PC, Xbox One, Xbox Series X & S
One of several games set for release in 2023 that's been affected by the ongoing and brutal war in the Ukraine, Replaced looks to be a new contender for the crown of best cyberpunk game. It's a crowded genre at the moment, sure, but Replaced has the style and charm to become something truly excellent.
Set in an alternative version of the 1980s, you control R.E.A.C.H., an advanced artificial intelligence that's been trapped in a human body against its will. Trying to understand how human society functions, especially after a devastating nuclear event, R.E.A.C.H's life in Phoenix City is disrupted by the ruling elite, who view human beings as nothing more than organs to be bought and sold. Grim stuff, but the combat looks incredible.
Senua's Saga: Hellblade II | TBC 2023
Developer: Ninja Theory
Publisher: Xbox Game Studios
Platform(s): PC, Xbox Series X & S
Originally launching in 2017, Hellblade: Senua's Sacrifice was considered to be a truly groundbreaking release, showcasing the effects of psychosis on someone's mental health while also delivering an intense Nordic adventure. While Ninja Theory might not have planned to make a sequel, the game's popularity practically demanded one.
Senua's Saga: Hellblade II is still a bit of a mystery when it comes to what the story might entail, but Ninja Theory have massively increased the amount of developers working on the sequel, so it's clear that they have big things planned. Senua's Saga looks set to be a darker journey than the first game, which is saying something considering you travel to Hel in the original game, but hopefully Hellblade II can live up to the massive hype.
S.T.A.L.K.E.R. 2: Heart of Chornobyl | TBC 2023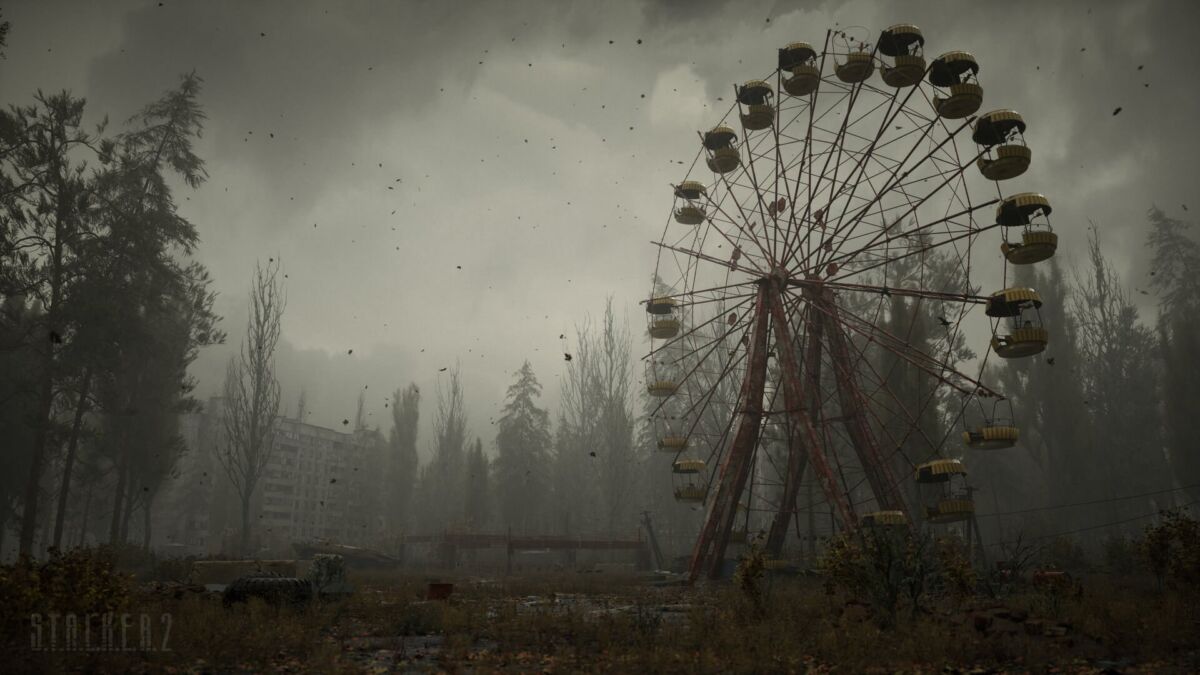 Developer: GSC Game World
Publisher: GSC Game World
Platform(s): PC, Xbox Series X & S
Another game that's been affected by the situation in Ukraine, S.T.A.L.K.E.R. 2: Heart of Chornobyl has been a long time coming for fans of the series, as it's been nearly 13 years since the release of the last S.T.A.L.K.E.R. game. That's noteworthy in itself, but S.T.A.L.K.E.R. 2: Heart of Chornobyl also marks the first time that the series has been available on consoles.
Plot details for S.T.A.L.K.E.R. 2: Heart of Chornobyl have been kept under wraps so far, but the series itself borrows heavily from an old Russian novel called Roadside Picnic, which was later adapted into a movie called Stalker. Regardless of whether or not S.T.A.L.K.E.R. 2: Heart of Chornobyl takes more of those concepts, you can expect a brutal and horrific survival game where threats lurk around every corner.
Starfield | TBC 2023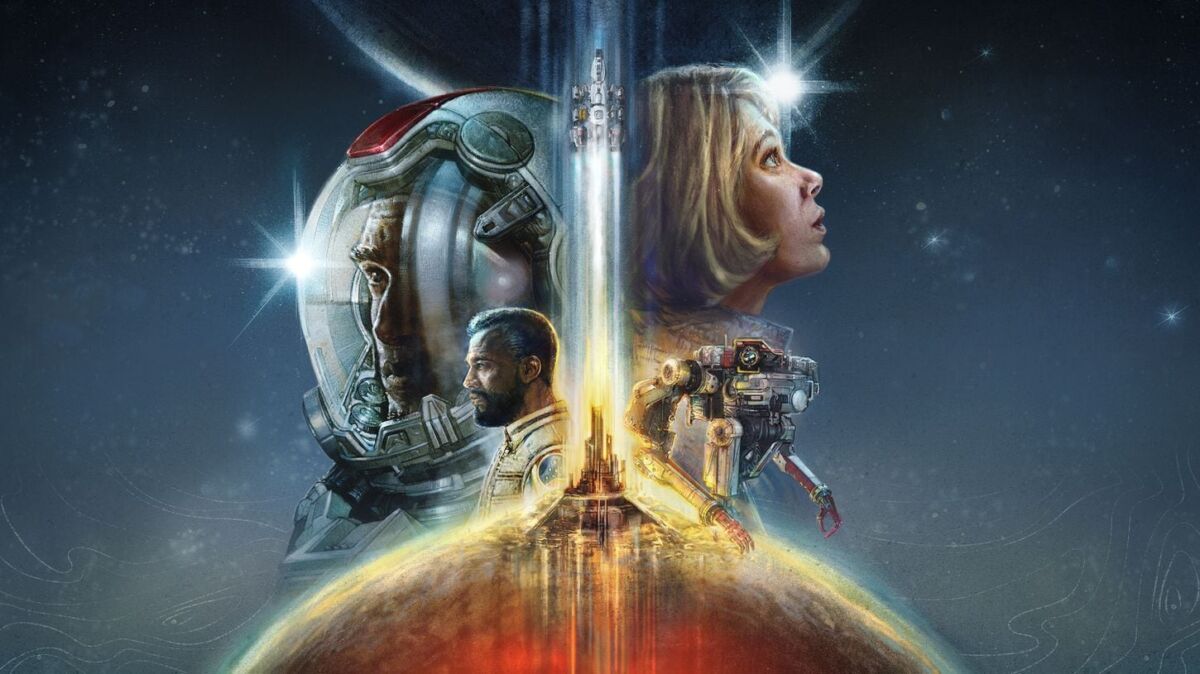 Developer: Bethesda Game Studios
Publisher: Bethesda Softworks
Platform(s): PC, Xbox Series X & S
Bethesda's open world RPGs are typically considered to be the biggest releases of the year, and Starfield is no exception. Instead of just one open world, Starfield promises a universe with around 1000 planets to explore, and while that might sound like a grandiose claim, Bethesda are just about bonkers enough to make it a reality.
On the surface, Starfield looks a bit like it'd be Fallout in space, which definitely isn't a bad elevator pitch. Fallout is great, and to be able to have a fully customisable spaceship as you go off on your travels as well definitely makes the idea of diving into Starfield an even more compelling experience. Starfield certainly has a lot of expectations to live up to, but if it manages to, it'll be a game of the year contender.
Stellar Blade | TBC 2023
Developer: SHIFT UP Corporation
Publisher: Sony Interactive Entertainment
Platform(s): PC, PS5
Stellar Blade made quite the splash when it was first revealed during the PlayStation Showcase in 2021 as Project Eve. A year later, SHIFT UP Corporation re-debuted their upcoming action game as Stellar Blade, and it looks set to be one of the most action-packed exclusives in the PS5's line-up, and a contender for the biggest new games of 2023.
Stellar Blade sees Eve and her comrades landing back on Earth, which has long been considered extinct thanks to the onslaught of monsters known as the NA:tive. After a chance encounter with a survivor by the name of Adam, Eve will be introduced to the city of Xion, the last remaining human city on Earth, and you'll make the decision on whether or not you'll help them survive, or leave them to fend for themselves.
Tchia | TBC 2023
Developer: Awaceb
Publisher: Awaceb
Platform(s): PC, PS4, PS5
Open world games tend to be at their most interesting and enjoyable when you're given some incredible tools and abilities in order to interact with the world itself. On that metric alone, Tchia seems like one of the most exciting games in a long time, as not only is the world beautiful, but you're given so much freedom in how you choose to play around in it.
Playing as the titular Tchia, you'll explore an island archipelago inspired by New Caledonia, where the studio's co-founder originated from. While you're meant to be rescuing your father from being kidnapped by a cruel tyrant, it's likely you'll spend your time using Tchia's power, as she can possess any object or animal she finds on her travels. Forget petting the dog, Tchia lets you play as one.
Test Drive Unlimited: Solar Crown | TBC 2023
Developer: KT Racing
Publisher: Bigben Interactive, Nacon
Platform(s): PC, PS5, Xbox Series X & S
Before there was Forza Horizon, there was Test Drive Unlimited, which essentially tried to offer the same "life sim" experience of a car aficionado. You'd race supercars, buy houses and garages to put them in and even complete delivery missions for certain NPCs. While Forza Horizon has spent the past decade on top, uncontested, Test Drive Unlimited: Solar Crown might be the emergence of a new challenger.
Test Drive Unlimited: Solar Crown takes the open world racing game action to Hong Kong, with players amassing their automotive fleet by winning races and seemingly gambling their rides against other drivers. The full extent of TDU: Solar Crown's gameplay hasn't been revealed as of yet, but with an excellent formula to draw from, plenty of licensed cars and the developer's already established pedigree, this could be a real winner.
Warhammer 40K: Space Marine 2 | TBC 2023
Developer: Saber Interactive
Publisher: Focus Entertainment
Platform(s): PC, PS5, Xbox Series X & S
A somewhat underrated and underappreciated hit from the PS3 and Xbox 360 era, Warhammer 40K: Space Marine was a competent and enjoyable third person shooter/brawler/slasher. Even if you weren't the biggest Warhammer fan, you could still appreciate the spectacle of a massive Space Marine charging into battle and beating the snot out of legions of Orcs.
Thankfully, Saber Interactive and Focus Entertainment decided there's untapped potential in this concept, and they're releasing Warhammer 40K: Space Marine 2, which will once again follow Captain Titus. This time, he's dealing with the endless maw of the Tyranid hordes, but with his massive arsenal and uncanny knack for brutality, Titus is definitely the right Space Marine for the job.
TBC Games
Avowed | TBC
Developer: Obsidian Entertainment
Publisher: Xbox Game Studios
Platform(s): PC, Xbox Series X & S
Even though it's only going to launch in like 2025 at the earliest, The Elder Scrolls VI is definitely one of the most highly anticipated games of all time. But what do you do if you can't be bothered waiting that long for the next big fantasy RPG? Surely there should be something to tide you over. Luckily for you, Obsidian's Avowed should fill that gap very nicely indeed.
Set in Eora, the same world as Obsidian's isometric RPG Pillars of Eternity, Avowed is a first person RPG that's still a bit of an enigma at the time of writing. It's been confirmed that Avowed won't have anything to do with PoE's story, despite being set in the same world, so if nothing else, players don't have to worry about playing another game before diving right in. You definitely still have the time to do so, though.
Contraband | TBC
Developer: Avalanche Studios Group, Fatalist Entertainment
Publisher: Xbox Game Studios
Platform(s): PC, Xbox Series X & S
Considering that Xbox's big marketing push and strategy at the moment is centered around Xbox Game Pass, it's not shocking to learn that a lot of their upcoming exclusives have a co-op focus. It's easy to find people to play with if everyone's subscribed to Game Pass, but that's also why a game like Contraband is so exciting.
Set in the fictional world of 1970s Bayan, Contraband sees players controlling smugglers, committing crimes and heists while trying to avoid the long arm of the law. Vehicles will play a huge part in Contraband's gameplay, and given Avalanche's experience on creating open worlds games in the past, Contraband is likely going to look amazing, not that you'll have time to soak in the sights when making your getaway.
Death Stranding 2 | TBC
Developer: Kojima Productions
Publisher: Sony Interactive Entertainment
Platform(s): PS5
"Should we have connected?" asks the trailer for Death Stranding 2, the next instalment of Hideo Kojima's weird spooky shenanigans. Given how the first game was literally all about making connections across a ruined version of the United States, a sequel questioning the actions of the first game is certainly an interesting premise.
Aside from the debut trailer which was showcased at The Game Awards 2022, no real details have been shared about Death Stranding 2, but it's not like we ever get the full truth from a Kojima game pre-launch anyway. Still, Norman Reedus, Léa Seydoux and Troy Baker are all reprising their roles from the previous game, with Reedus' Sam Bridges looking a hell of a lot older this time around.
Fable | TBC
Developer: Playground Games
Publisher: Xbox Game Studios
Platform(s): PC, Xbox Series X & S
Having a developer primarily known for their racing games take on a Fable reboot certainly seems like an ambitious move, but if any studio has the ability to turn this project into something magical, it's Playground Games. Maybe that's only because they have tons of experience creating British villages with their work on Forza Horizon 4, who's to say?
Aside from a cinematic trailer back in 2020, we still haven't seen much in the way of details regarding the new Fable reboot. Presumably, we'll be returning to the world of Albion for some more chicken kicking antics and comedic moral choices. Fingers crossed there'll also be a scouse farmer in the game's intro, just like the first Fable. It just wouldn't feel right without one, honestly.
Marvel's Wolverine | TBC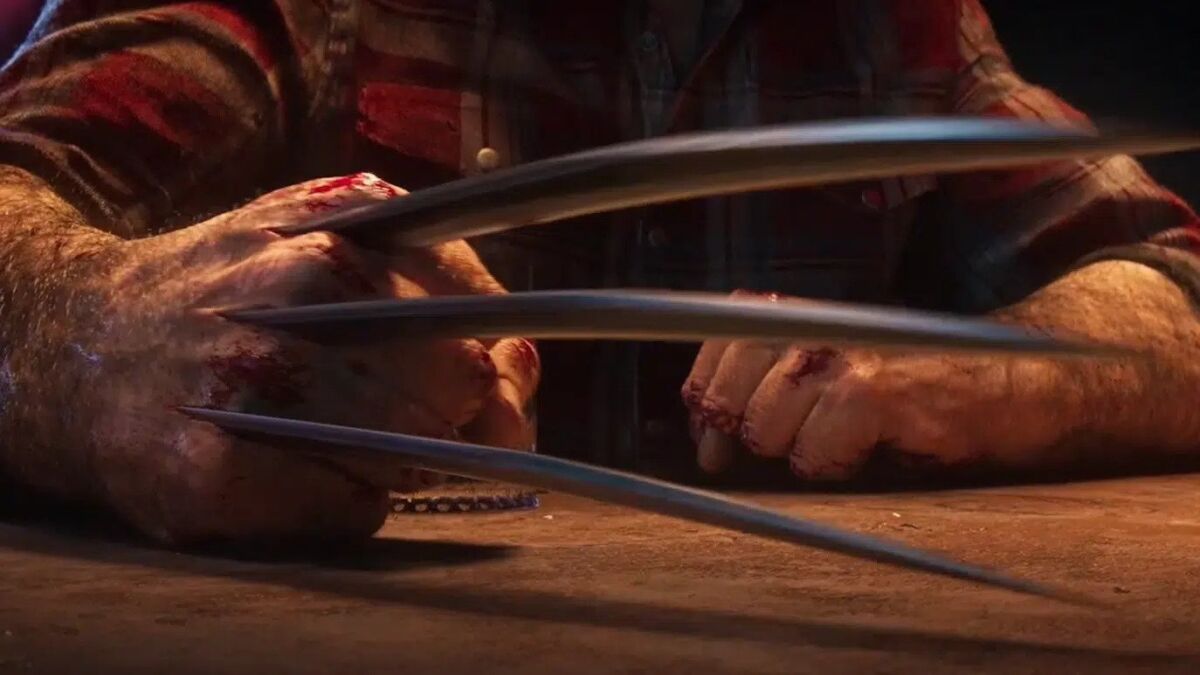 Developer: Insomniac Games
Publisher: Sony Interactive Entertainment
Platform(s): PS5
Insomniac's incredible work on the Spider-Man games obviously meant that Marvel were going to open up their box of toys even further, but very few people likely expected a Wolverine game. Despite being a consistently popular and recognisable character for Marvel, making him a video game protagonist has often yielded mixed results.
It's strange, because on the surface, Wolverine feels like a natural video game character. His powers and abilities make him almost perfectly tuned for some kind of character action or hack and slash game, but his immortality has always been a difficult power to work around, similar to Superman. Still, Insomniac has made comic book gold already with Spider-Man, so there's no reason why they wouldn't be able to replicate that with Wolverine.
Perfect Dark | TBC
Developer: The Initiative
Publisher: Xbox Game Studios
Platform(s): PC, Xbox Series X & S
Xbox have had decent success already rebooting some of Rare's work, with the Xbox One release of Killer Instinct still being an all-time great fighting game. While many are likely biding their time, waiting to see what a new Banjo-Kazooie looks like, a new Perfect Dark game is also a perfect choice for a reboot.
Aside from a cinematic trailer which showcased a bit of Egypt, Joanna Dark's latest adventure is currently shrouded in secrecy, and the development of the game itself has been somewhat tumultuous, if reports are to be believed. Whether or not the final product will be as fondly remembered as those original N64 titles remains to be seen, but it's still an exciting new game to look forward to.
State Of Decay 3 | TBC
Developer: Undead Labs
Publisher: Xbox Game Studios
Platform(s): PC, Xbox Series X & S
Like most of Xbox's upcoming releases, State of Decay 3 seems to be suffering from being announced way too early. After a cinematic trailer in 2020 which showcased a rather horrific looking zombie deer, Undead Labs has gone a bit quiet regarding updates on SoD 3's development, though State of Decay 2: Juggernaut Edition has been going strong in the meantime.
We do know that Undead Labs have been working with Gears 5 developers The Coalition on State of Decay 3, particularly with getting the game up and running on Unreal Engine 5. As for the game itself, the trailer points towards a harsh winter, which is a stark contrast to the summer time survival of previous State of Decay games. If nothing else, this'll probably be the closest you'll get to a Black Summer Season 2 game.
Tekken 8 | TBC
Developer: Bandai Namco
Publisher: Bandai Namco
Platform(s): PC, PS5, Xbox Series X & S
When it comes to 3D fighters, there's no franchise better than Tekken, and the most recent release, Tekken 7, has seen the series rise to new heights thanks to some excellent character designs and smart gameplay improvements. Tekken 8 will hopefully build on that formula even further, and if the one gameplay trailer we saw is anything to go by, Tekken 8 is going to be big.
Currently, there's only been one gameplay trailer of Tekken 8, showing the father and son duo of Kazuya and Jin duking it out in the middle of a violent storm. As we get closer to release, we'll see even more characters, stages and modes announced that should make the wait for this game even more exciting. On a serious note though, we'll give Harada $50 if he puts Gon back into this game. Think about it, Bandai, and get back to us.
Vampire: The Masquerade – Bloodlines 2 | TBC
Developer: Paradox Interactive
Publisher: Paradox Interactive
Platform(s): PC, PS5, Xbox Series X & S
The original Vampire: The Masquerade – Bloodlines was considered to be a flawed but ultimately enjoyable RPG when it launched on PC back in 2004. Since then, the popularity of the Vampire: The Masquerade tabletop game has only increased exponentially, so it was only natural that someone would come along and have a crack at the sequel.
As things stand right now, Vampire: The Masquerade – Bloodlines 2 hasn't received the cleanest development cycle, with developers changing hands mid-development while other Vampire: The Masquerade games have been announced and launched in between. Still, with an ambitious RPG premise, years worth of story and lore to pull from and the power fantasy of being a kick-ass vampire, Vampire: The Masquerade – Bloodlines 2 has every potential to be a massive hit.
READ MORE:  Biggest New Horror Games of 2023
Some of the coverage you find on Cultured Vultures contains affiliate links, which provide us with small commissions based on purchases made from visiting our site. We cover gaming news, movie reviews, wrestling and much more.