40. Death Stranding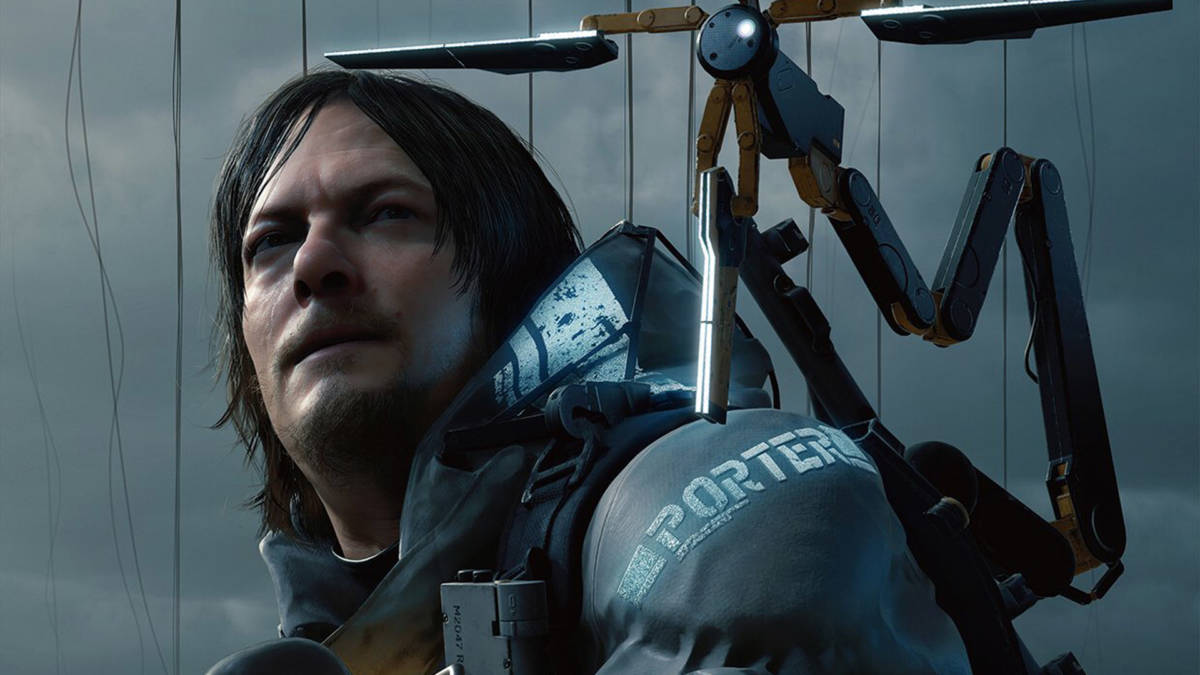 Developer: Kojima Productions
Publisher: SIE/505 Games
Platform(s): PC, PS4
Players: Single-Player
Probably the most polarising game on this list, no two of us in the office can agree on Hideo Kojima's Death Stranding. While some of us love the game's slow pace and patient storytelling, others are put off by it and the fact it takes hours upon hours to really get going.
You play as Sam Porter Bridges, a man tasked with reconnecting America following an apocalyptic fallout. You do this one delivery at a time with many an obstacle in your path, whether that's the BTs or something as simple as a steep hill.
If you're yet to play Death Stranding, it really is one of those games you have to experience for yourself. Give it time and allow its world to feel less disconnected and it may drag you under its depths.
39. Mad Max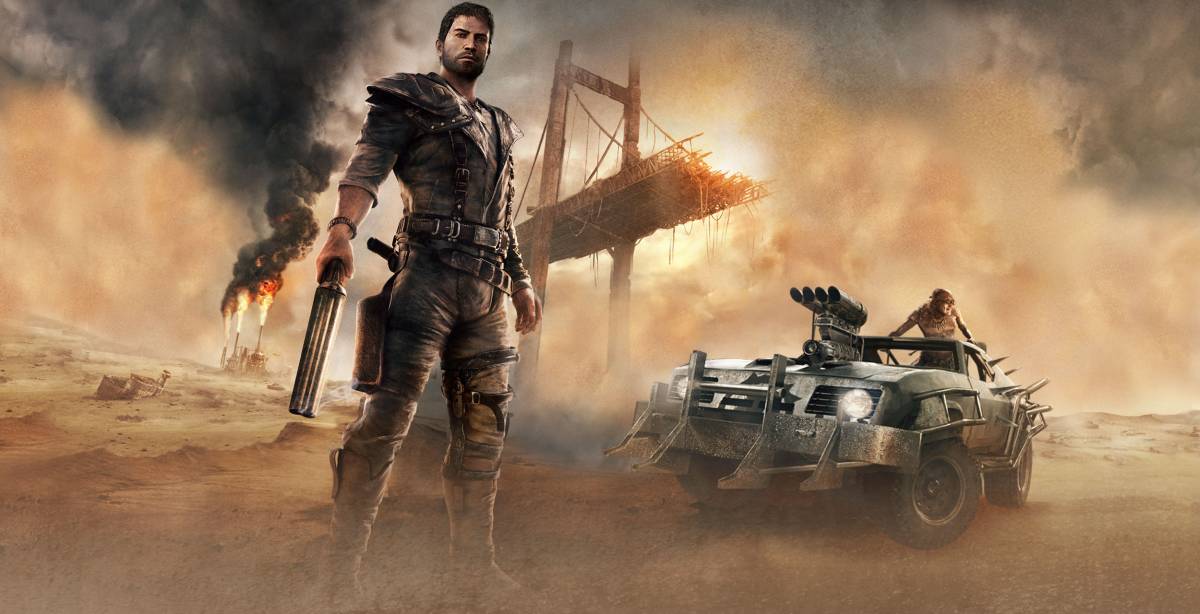 Developer: Avalanche Studios
Publisher: WB Games
Platform(s): PC, PS4, Xbox One
Players: Single-Player
A tie-in for Fury Road but not really, Mad Max is a Frankenstein's Monster of game design with many ideas leeched from other open world games. Though it may not surpass any of its inspirations and won't endear itself to anyone who hates relatively empty playgrounds, it's still a total blast.
Taking parts of the Batman: Arkham series and a lashing of Assassin's Creed, Mad Max comes into its own with its approach to Max's vehicle of choice, the Magnum Opus. Over time, you turn the car from a bucket on wheels into the scourge of the wasteland, meaning there's more of an attachment to the game than punching dudes and drinking water.
Worth checking out for fans of the movies and open world lovers in general.
38. No Man's Sky
Developer: Hello Games
Publisher: Hello Games
Platform(s): PC, PS4, PS5, Xbox One, Xbox Series X | S
Players: Single-Player & Multiplayer
If this piece had been written in 2016, No Man's Sky would find itself on the opposite list for open world games. After launching in a laughably threadbare state with the game clearly not what its marketing had suggested, it would have been easy for Hello Games to go underground and give up on the game entirely.
Luckily for spacefarers (and people who paid full AAA price), they persevered and although it may never fully recover from the backlash, No Man's Sky is worth checking out on the cheap.
With new modes and huge content updates seemingly always on the way, the initial appeal from visiting planets and seeing sights will wear off quickly in No Man's Sky, but if you want a low-key game to zone out with flying around star systems, it's a more than competent distraction.
Still can't forgive it for that "ending", though.
37. Ghost Recon Wildlands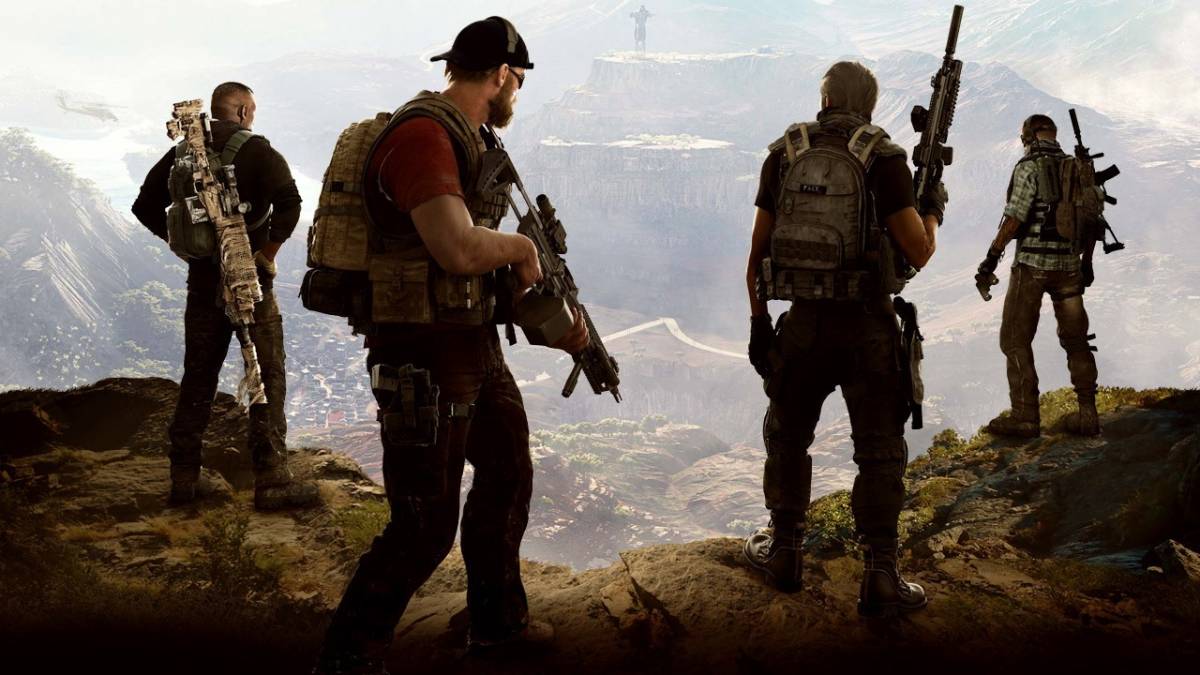 Developer: Ubisoft
Publisher: Ubisoft
Platform(s): PC, PS4, Xbox One
Players: Single-Player & Multiplayer
More of an excuse to use the name of a dormant franchise than an out-and-out Ghost Recon installment, Wildlands drops the "hardcore" elements of the franchise and takes it into an open world. While it may alienate some long-time fans, Wildlands still maintains a semblance of strategy and teamwork that usually goes down the drain the second your friends start messing around.
Belonging in the massive-but-empty camp of open world games, Wildlands asks you to embrace your daredevil side with a ridiculous spectacle and a surprising difficulty. There's plenty to do, though the missions and side distractions do tend to follow an eventually very familiar formula.
If you just want to mess around with some friends, party up and drop in to a game that's still receiving updates, including the re-introduction of Sam Fisher. Maybe swerve Breakpoint, though.
36. Don't Starve
Developer: Klei Entertainment
Publisher: Klei Entertainment
Platform(s): PC, PS4, PS3, Vita, Xbox One, Switch, Wii U
Players: Single-Player & Multiplayer
A survival game released before survival games were cool, Don't Starve's developers, Klei Entertainment, may have watched a lot of Tim Burton movies before they made this genre-definer.
A mischievously dark game, Don't Starve tasks you with staying alive after you are shipwrecked by exploring your increasingly dangerous surroundings as a pretty feeble gentleman who must use his scientist background to stand a chance.
Thanks to the randomly generated levels, your chances of success can be a little like a roll of the dice. Some are fairer than others, giving you ample opportunity to stock up on resources, while others can throw all manner of creepy crawlies at you almost immediately.
In terms of scale, Don't Starve is likely the smallest game on this list of the best open world games, but you would be dumb to overlook it just for that.
35. State of Decay 2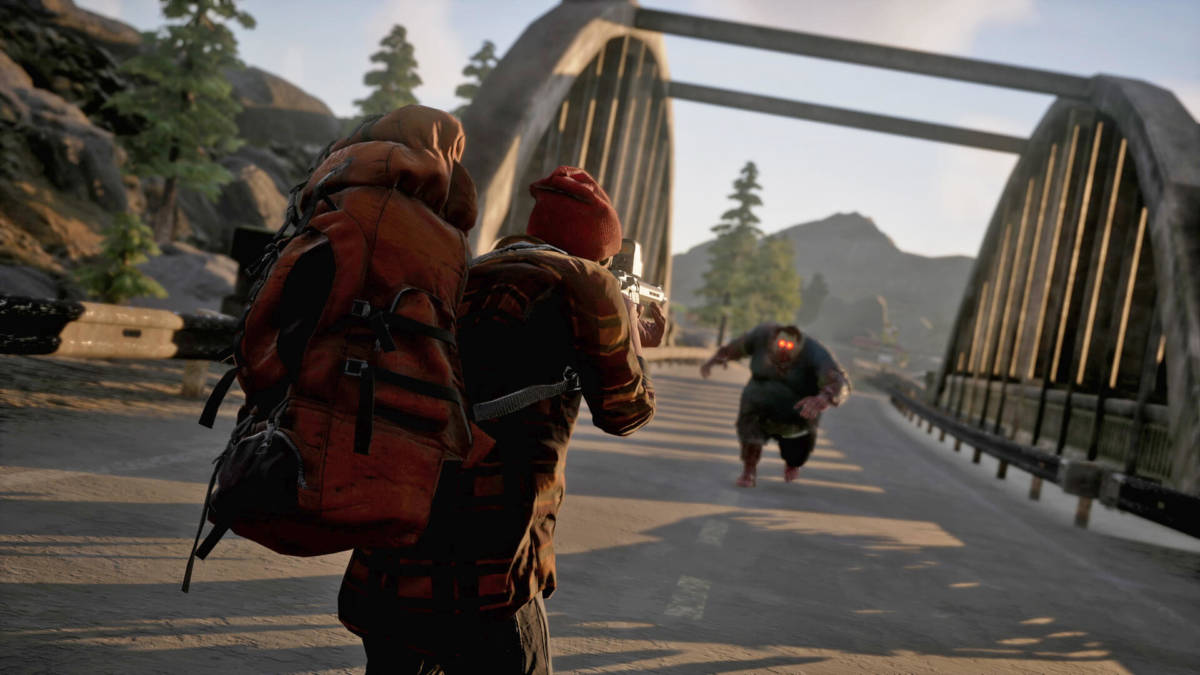 Developer: Undead Labs
Publisher: Microsoft Studios
Platform(s): PC, Xbox One
Players: Single-Player & Multiplayer
Perhaps we're missing something, but State of Decay 2 really didn't deserve all of the scorn it received at launch. Sure, the amount of bugs were laughable and its performance certainly lacking, but overall it's just the natural evolution of the first game, itself one of the best open world games around.
If you've ever wanted to micro-manage in the post-apocalypse, State of Decay 2 has you covered. Featuring major refinements and improvements over the first game, it's your job to establish a community and help it to thrive.
It's tough going, especially when some of your peers become demanding, but nobody said surviving after the end of civilisation was going to be easy. It's included with Game Pass, so you should at least try it if you have an Xbox One.
34. Sea of Thieves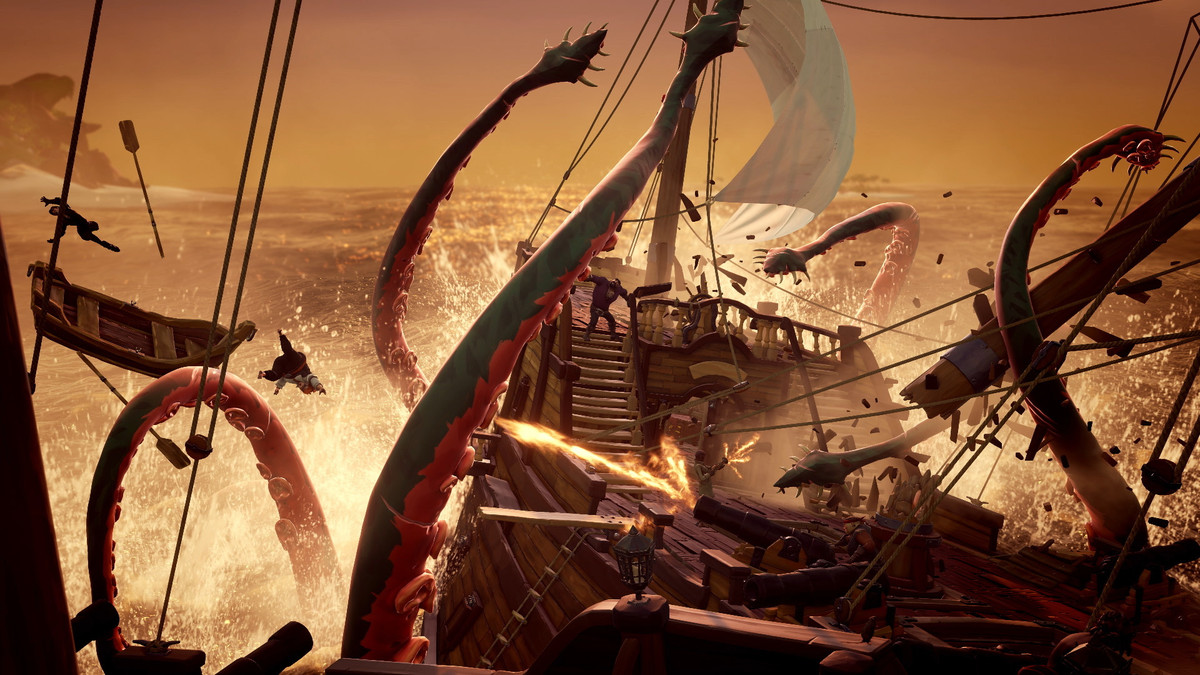 Developer: Rare
Publisher: Microsoft Studios
Platform(s): PC, Xbox One, Xbox Series X | S
Players: Multiplayer
After arriving on a wave of hype (heh) as Rare's most exciting new venture in years, Sea of Thieves found itself all out at sea just a few days after setting sail. A lack of content, no meaningful progression, and an entire system built around needing friends to get anything out of it meant that most abandoned ship as quickly as they jumped aboard.
However, much like the aforementioned No Man's Sky, Sea of Thieves is an open world game that continues to grow with updates already flowing in. Adding to that, there is something to be said for simply taking to the seas with your friends and griefing each other until Christmas is cancelled.
Don't go into Sea of Thieves expecting the world and you will be enjoying eating bananas before you know what's happening.
33. Days Gone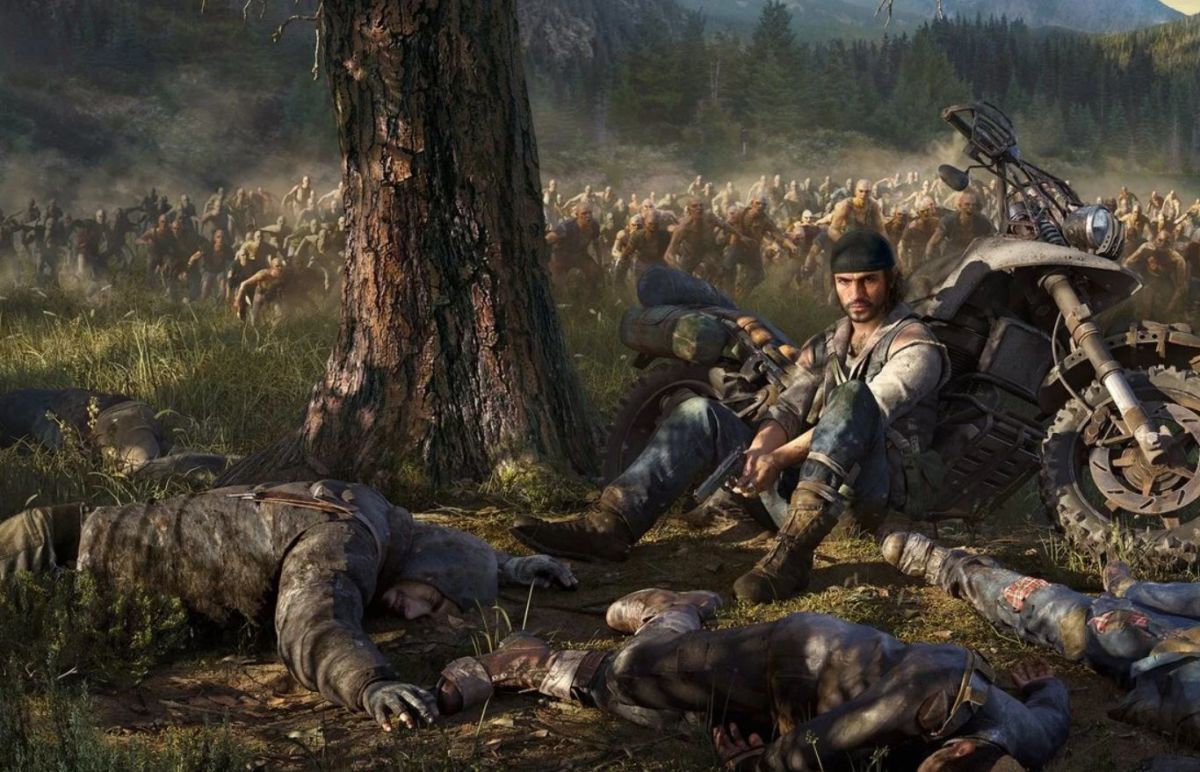 Developer: SIE Bend
Publisher: SIE
Platform(s): PS4
Players: Single-Player
Days Gone is a bit of a rough diamond that rewards you for sticking through its sticky first ten hours, and even then it's not a flawless experience — even with optimisation, it's on the buggy side.
Despite its issues, Days Gone really is a superb slow grower. You may not like its protagonist Deacon St. John at all to begin with, but he, and everything else Days Gone has to offer, will likely win you over the more time you invest in the game.
Whether you're cruising around on a motorcycle or taking down increasingly large hordes with whatever is at your disposal, Days Gone is a surprisingly great open world game that continues to cultivate a dedicated following.
From our Days Gone review:
"Sure, it's clunky at points, has enough rough edges to cut someone, and is perhaps too slow in getting to the good stuff, but give Days Gone and Deacon a chance and they will win you over."
32. Dead Rising 2: Off The Record
Developer: Capcom
Publisher: Capcom
Platform(s): PC, PS4, PS3, Xbox One, Xbox 360
Players: Single-Player
The Dead Rising series is one of the most fluctuating you'll find in terms of quality with the consensus being that it's majorly lost its way. If you found Dead Rising 4 too "casual", approach Dead Rising 2: Off the Record as the perfect halfway point.
More forgiving than the first game with welcomed refinements to boot, Off the Record plays much in the same way as Dead Rising 2 itself, except that bland boy Chuck Greene has been swapped out with series mascot Frank West. Dicing zombies up with increasingly dumb weaponry is the biggest selling point of the franchise, and Off the Record is arguably that ethos at its purest.
31. Sleeping Dogs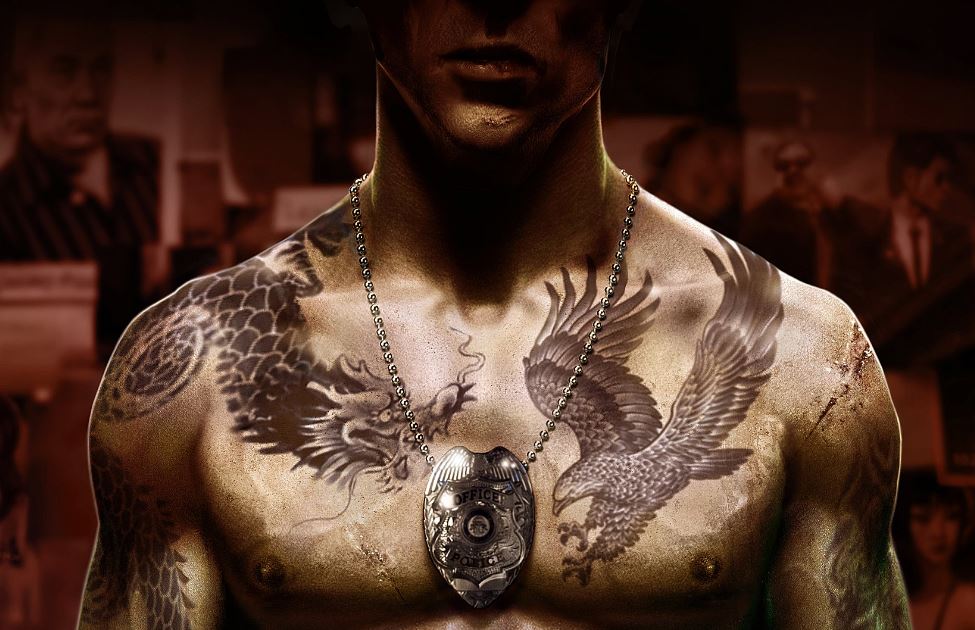 Developer: United Front Games
Publisher: Square Enix
Platform(s): PC, PS4, PS3, Xbox One, Xbox 360
Players: Single-Player
A cult favourite, Sleeping Dogs came along at a time when everyone wanted a piece of the GTA pie. While it may not be quite as expansive as Rockstar's monolith, Sleeping Dogs still has plenty of charm and things to sink your teeth into for dozens of hours. Also, kicking people in the face.
You play as an undercover cop in Hong Kong as you infiltrate a notorious gang, but good luck doing just that. You can expect to venture around the bright lights of Hong Kong for hours at a time, levelling up as you kick your way through the glitz and grime. It's available for an absolute steal these days, making it the perfect weekend game if you're yet to play it.
30. Infamous 2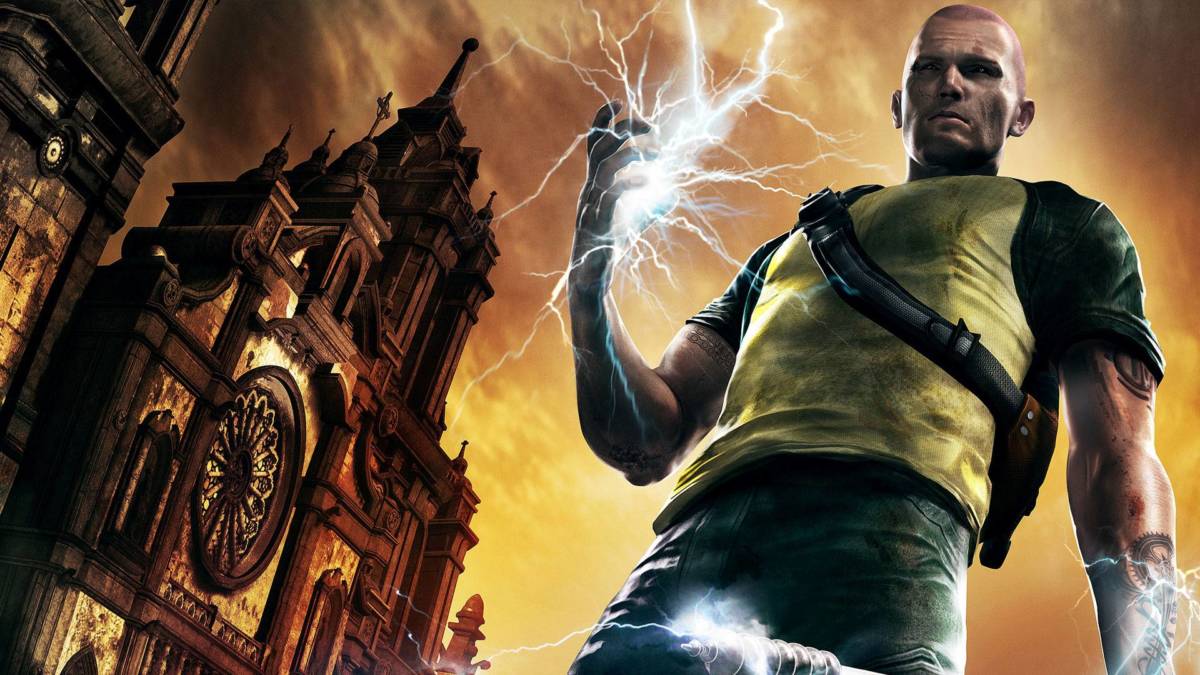 Developer: Sucker Punch
Publisher: SIE
Platform(s): PS3
Players: Single-Player
It's a puzzle to us why so many developers dropped karma systems. Sure, there were far too many of them in games at one point, but they helped to create two drastically different playstyles with your actions having far-flung consequences for your world and also your fate. Infamous 2 is a perfect example of how to use karma with it allowing you to become a superhero or supervillain.
The Infamous franchise has been somewhat forgotten about after the so-so Second Son on PS4 with Sucker Punch now working on Ghost of Tsushima, but that doesn't take away from just how great this superpowered sequel is.
Often compared and contrasted with the aforementioned Prototype, it's Infamous that comes out on top with its better storyline and smoother mechanics with Infamous 2 being the series at its zenith.
29. Elite: Dangerous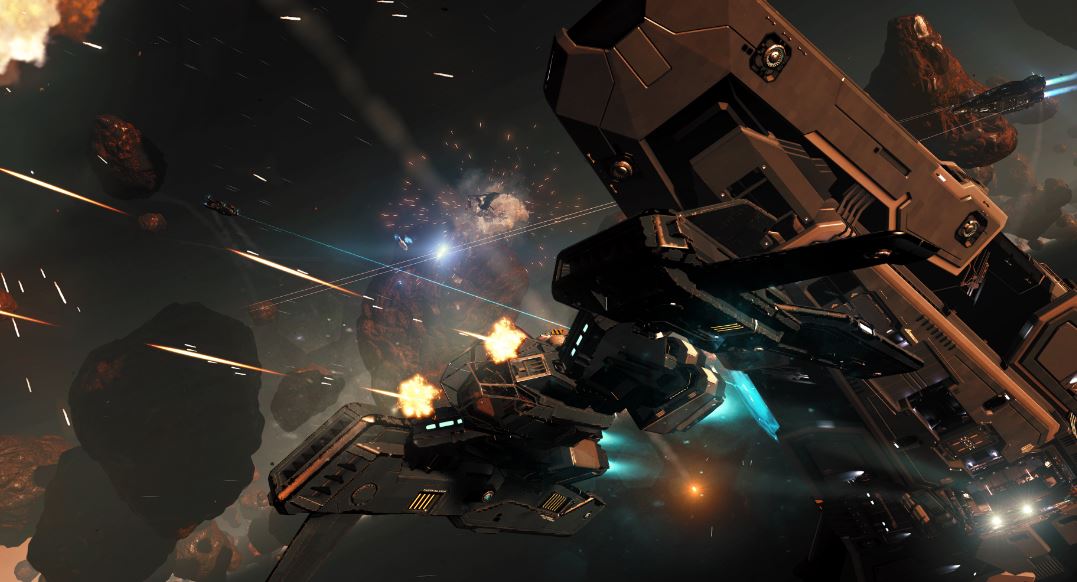 Developer: Frontier Developments
Publisher: Frontier Developments
Platform(s): PC, PS4, Xbox One
Players: Single-Player & Multiplayer
This doesn't really belong on this list of the best open world games because Elite is more than just one world: it's galaxy after galaxy of spacefaring that will consume you if you can overcome its absurd learning curve. Those who dissect the details will be in their element here.
Elite isn't a mile a minute game with its "moments" being few and far between. Instead, it's more about the tranquillity of exploring space alongside friends and building your reputation up as a trader, bounty hunter, pirate, or just an idiot who can't figure out how to land your ship.
Speaking of, thanks to the Odyssey expansion in 2021, players will finally be able to walk on planets and properly explore new worlds. Just have to land the dang ship first.
28. Forza Horizon 4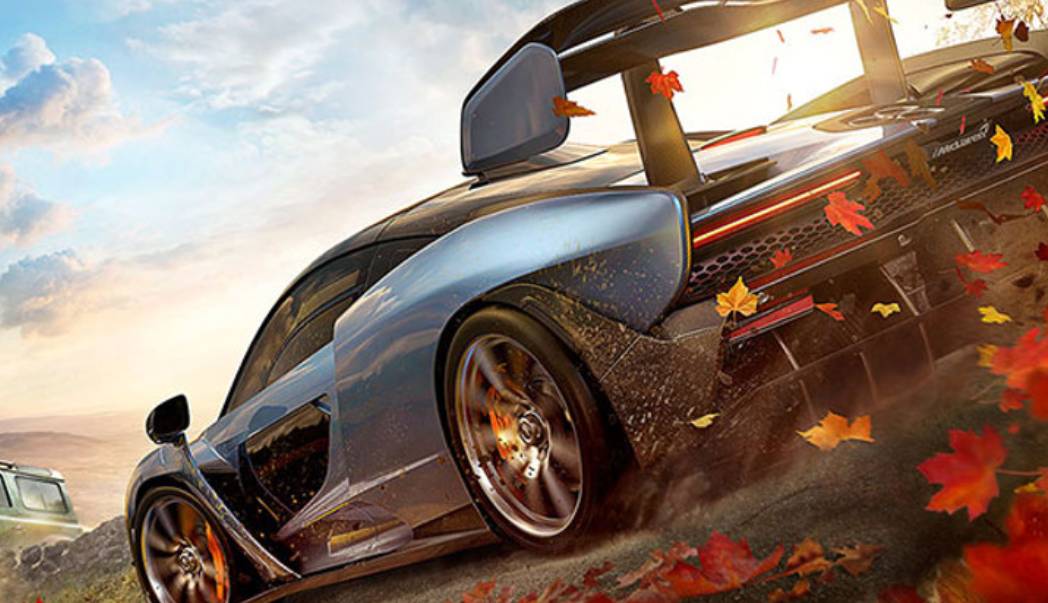 Developer: Playground Games
Publisher: Microsoft Studios
Platform(s): PC, Xbox One
Players: Single-Player & Multiplayer
It's fair to say that Forza has left the Gran Turismo series in its dust. While Polyphony like to take their sweet, sweet time to release a new GT game, Playground are cranking out quality racing like nobody's business.
Forza Horizon 4 may be the best open world racing game on the market, even if it takes you around the usually dreary United Kingdom. Despite the country being in constant grey tones, Playground really knew how to bring its gorgeous countryside into vivid life.
Featuring over 670 licensed cars, forever changing seasons that change the game and a world alive with other players to compete against, Forza Horizon 4 is the petrolhead's dream.
From our Forza Horizon 4 review:
"When the gameplay is this good, it's hard to complain. Forza Horizon is still taking pole position, regardless of the slight hiccup."
27. Kingdom Come: Deliverance
Developer: Warhorse Studios
Publisher: Deep Silver
Platform(s): PC, PS4, Xbox One
Players: Single-Player
One of the most unrefined and almost laughable games of 2018 in terms of performance, Kingdom Come is lucky that the meat of it is so irresistible. Featuring old-school RPG mechanics and a sense of realism that strikes a balance between being fun and challenging, Kingdom Come is going to appeal to anyone who grew up on a diet of 90s RPGs.
You never feel like a sword-swinging badass in Kingdom Come, but that's part of its appeal. You're just a guy called Henry looking for glory and stumbling many times along the way. Its combat requires strategy and patience, so don't go into it expecting Skyrim levels of empowerment and you will likely fall in love.
It's been polished well over the years and even has some decent DLC, so it's a good idea to come on over to Kingdom Come. Sorry.
26. Burnout Paradise
Developer: Criterion Games
Publisher: EA
Platform(s): PC, PS4, PS3, Xbox One, Xbox 360, Switch
Players: Single-Player & Multiplayer
Symptomatic of publishers and developers going with current trends, Paradise arguably didn't even need to go open world. A franchise built on simple principles, Burnout was (notice the past tense) always about smashing other cars in style without any frills. It was a somewhat brainless joy in the best ways.
However, once you loaded up Paradise and heard the opening strings to Guns N' Roses rock classic, taking the series into the open world made total sense. A playground of destruction is at your disposal in Paradise, whether it's the original or remastered version for modern consoles. Everyone may harp on about Skate being revived, but there's only one EA property we have our eyes on.
25. Just Cause 3
Developer: Avalanche Studios
Publisher: Square Enix
Platform(s): PC, PS4, Xbox One
Players: Single-Player
GTA too serious for you? Not enough cows with your mass murder? Enter Just Cause 3: the open world game that invites you to attach bombs to bovine and laugh about it, even after the hundredth time. Or thousandth.
The changes from the second game in the series aren't huge; it's just more of the same but on a slightly larger and more destructive scale. Just Cause 3 celebrates experimentation, so whether you want to dive out of a plane before lassoing yourself into the face of your enemies or just want to fart around with cows, you'll in be for a silly ride.
24. Middle-earth: Shadow of Mordor
Developer: Monolith
Publisher: WB Games
Platform(s): PC, PS4, PS3, Xbox One, Xbox 360
Players: Single-Player
Shadow of Mordor has no right to be as good as it was when it released in the midst of a transitional period between console generations. Surprising many with its slick combat and unique spin on Tolkien lore, it proved to be one of the smash hits of 2014 in a year which underwhelmed for so many.
The Nemesis system is part of the reason why it worked so well. Over time, Talion develops rivalries with orcs he's already faced in battle, which creates adaptive and unique scenarios between them. It's a marvel of design that somehow hasn't been aped elsewhere.
Its sequel, Shadow of War, added too many confusing layers to the formula, though with it now removing all microtransactions and getting back to what made the first game so great, it may now be checking out.
23. Minecraft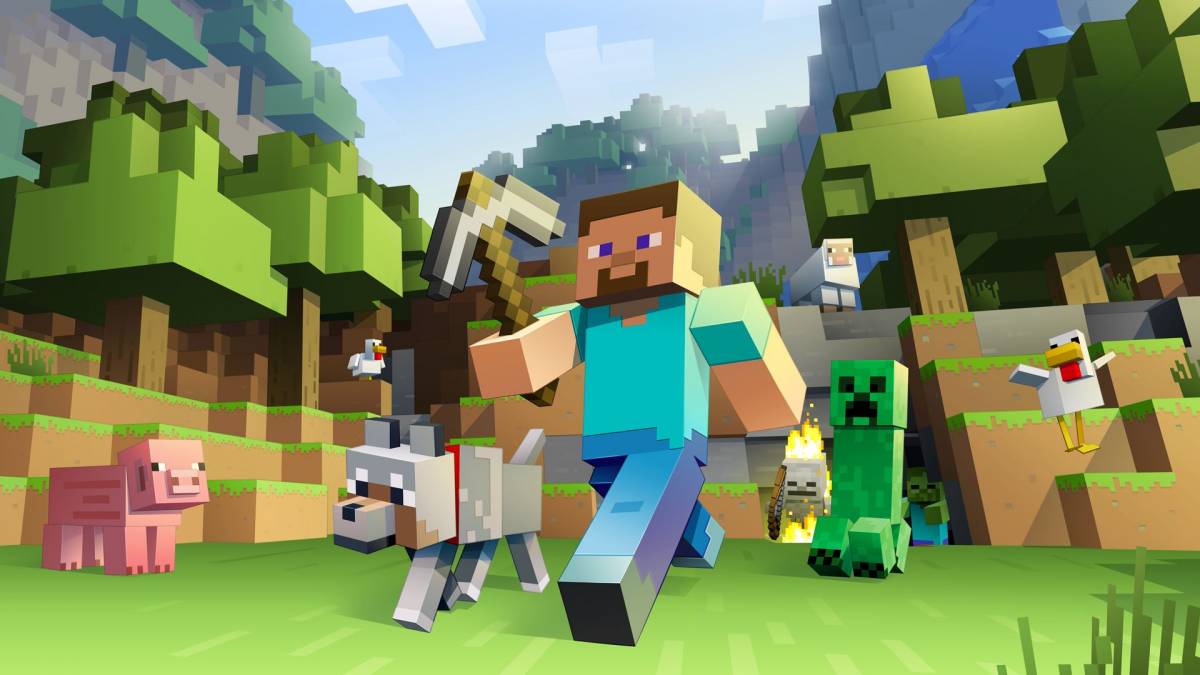 Developer: Mojang
Publisher: Microsoft Studios
Platform(s): PC, PS5, PS4, PS3, Xbox Series X | S, Xbox One, Xbox 360, Vita, Wii U
Players: Single-Player & Multiplayer
What's left to say about Minecraft that hasn't already been said? The game so popular that it has more imitators than David Beckham, Minecraft's as open as they come, allowing you to build your own worlds and giant penises in equal measure. Okay, mostly the penises.
As with most games on this list, Minecraft is better with friends and, when you boil it down to its basics, is a survival game with the prerequisite resources grind. Once you have farmed until your fingers bleed, Minecraft becomes a game where the only limitation is your imagination.
22. Saints Row: The Third
Developer: Volition
Publisher: THQ/Deep Silver
Platform(s): PC, PS4, PS3, Xbox One, Xbox 360, Switch
Players: Single-Player
Two words that sum up the game and the franchise as a whole: purple dildo. Saints Row: The Third is not a game to be taken seriously with the aforementioned sex toy being used as a deadly katana the perfect example of that. That's really just the tip of the iceberg.
The third game in the series is arguably the best, the perfect blend of absurdity and freedom without appearing as if it's trying too hard to be edgy. There's a lot of joy to be had in its ludicrous combat and among interactions with the people of Steelport.
If you want to zone out for a few hours and abandon almost all of your brain cells, Saints Row: The Third will set you straight — it's available for cheap on a lot of platforms, too.
21. EVE Online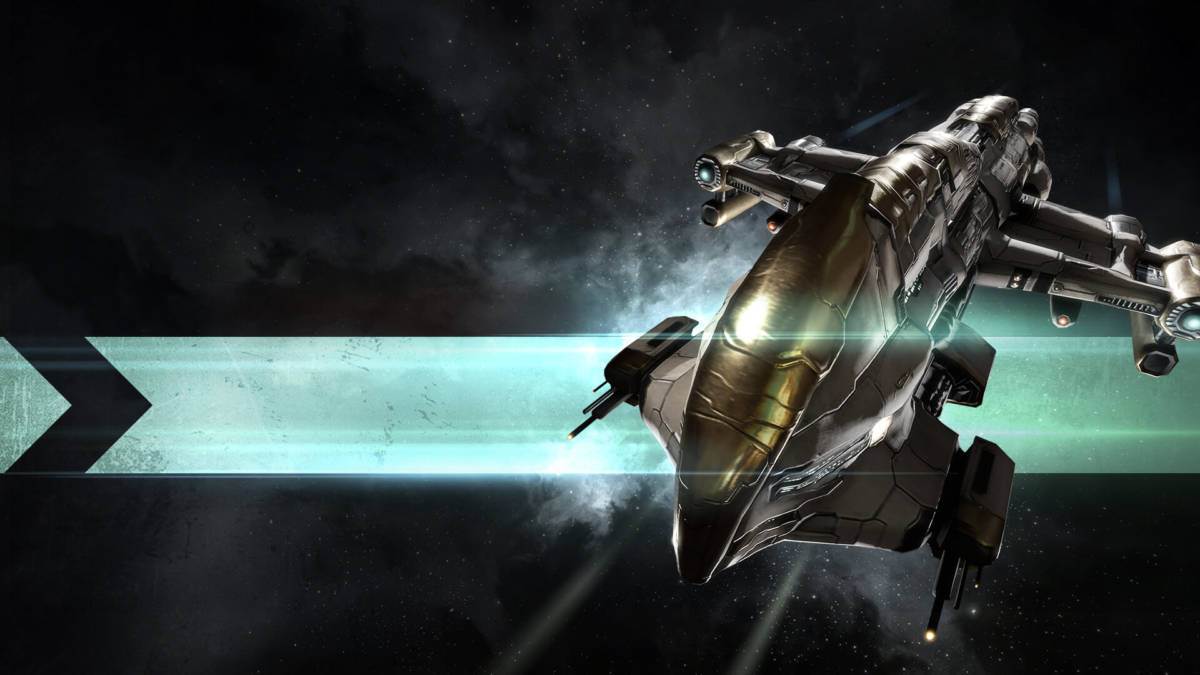 Developer: CCP Games
Publisher: Simon & Schuster
Platform: PC
Players: Multiplayer
Where do you even begin with EVE Online? The simple elevator pitch is that it's Elite Dangerous but somehow even more expansive and complex, so much so that there is a god called Bob that its players revere. After over a decade of mining and piracy, the regular gameplay loop loses much of its appeal, we guess.
A massively multiplayer game with equally massive scale, EVE Online allows you to explore thousands of different places and be totally bewildered by all of them. There's lot to see and do in EVE, but the main focus of the game is role-playing; creating your own stories is the main allure here.
If you can find enough likeminded individuals, you may even be able to form your own religion.