Developer: Playground Games
Publisher: Microsoft Studios
Platform(s): PC, XB1
Review copy purchased
Forza Horizon 4 is the latest in the spin-off series to Forza Motorsport, taking the focus away from the simulation of pure racing and moving it towards big dumb vehicular fun. If you're the type of racing game fan who gets bored after two laps of Silverstone and looks for something more stimulating, Horizon has you covered and Horizon 4 is no exception.
As a new recruit to the Horizon Festival, which has now made its way to the UK, you have to take part in races and events to build "influence", because it's not a game in 2018 without some sort of tenuous link to social media. Don't worry too much, there's no on-screen Twitter feed to keep track of, but you can dab in front of Glenfinnan Viaduct.
One of the biggest new additions this time around is seasons, which allows you to race around the UK at different times of the year. We don't need to explain which seasons exactly, we're sure you know how years work, but the seasons themselves have an impact on how the game is played.
Spring and Autumn are seen as the rainy seasons, with one being a little brighter than the other. Still, the rain brings with it perfect conditions for some offroad and cross country racing. Meanwhile, Summer is the best time to make use of the warm weather and get involved with some road racing. As for winter, make sure you're prepared for the icy conditions. Rally cars only, leave the Lambo in the garage.
The seasons themselves are controlled by the game, with a new season each week along with seasonal events and challenges, so it pays to play each week for that sweet new content. Still, if you're tired of the winter or just feel like playing in other conditions, you can change the season for individual events using the blueprint system. It's all about that player choice, something that becomes even more apparent in the progression system.
As mentioned, your character has been given the eternal quest to earn more influencers, like this is some Black Mirror-esque hellscape only with more cars. Fortunately, the game decides that everything you do in the game is worthy of more influencers. Every race you compete in, every skill combo you cash in, every "story" mission you complete and every historical landmark you disrespectfully dab in front of earns you more influence.
It's a great feature, because it champions player choice above all else. If you want to become the most famous Horizon driver by doing sick drifts and smashing bonus boards, you can do that. If you want to prove yourself on the track, be it against the AI, either alongside friends or opposite them, you can do that too. If you're not too fond of that whole driving lark and just feel like painting anime girls on to the side of a Mustang, you'll still find your needs met here.
It allows you to feel rewarded no matter what you do in the game, which is fantastic. Of course, Forza Horizon 4 throws rewards at you like it's a dab: going out of fashion. If it isn't influence, it's credits, new cars, customisable items for your character and even some Fortnite emotes because of fucking course.
That said, the overall longevity of the game is questionable right now. After a decent tutorial section that runs through the four seasons and introduces all the game mechanics you'll come across during your time at the Horizon Festival, the game lets you run wild in the world like it's the best automotive sandbox ever made, but the lack of guidance might be off-putting for some.
Aside from the goal of obtaining a golden wristband at rank 200 that's sort of mentioned but quickly cast aside, there's no overarching motivation to keep coming back to the game besides personal curiosity. Though each of the racing disciplines, story missions like the Drift Club and becoming a stunt driver, online modes and creation tools can be levelled up individually with rewards available for each, they feel like loose threads lacking that one goal to tie everything together.
Despite that, Forza Horizon 4 is still a superlative racing experience. What it might lack in structure, it makes up for in gameplay. The cars handle great, with the rally cars and buggies prone to throwing the backend out and allowing you to nail some incredible drifts. Meanwhile, the hypercars are grip monsters, sticking to the roads and managing to somehow brake on a dime. Just don't take them off road. You'll hate it.
The racing disciplines run the gamut of off road mayhem, high speed road racing and some less than legal street racing, and all of them are a blast to play. Whether it's a close-knit circuit race, a dirt road rally event or a cross country romp through numerous farming fields, you'll enjoy your time behind the wheel in this game.
https://www.youtube.com/watch?v=VmQNo8xtcAg
As for the story missions we've hinted at, they're a collection of additional missions based around certain themes, whether that be drifting, becoming a cool guy stuntman or recreating moments from famous driving games of the past. Though these missions aren't too dissimilar to the Bucket List missions of Forza Horizon 3, they offer a welcome distraction from the regular racing.
All this and we haven't even spoken about the graphics, which are unquestionably some of the best you'll ever see on a console, even on the regular Xbox One. Those fortunate enough to own an Xbox One X or a high end PC are going to be more than impressed with what the game has to offer. The British countryside has never looked this good.
Though Forza Horizon 4 lack the proper framework or goal to keep players coming back, you're certainly not pressed for content, and when the gameplay is this good, it's hard to complain. Forza Horizon is still taking pole position, regardless of the slight hiccup.
READ NEXT:
– 6 Forza Horizon 4 Tips That'll Get Your Motor Running
– 15 Best Xbox One Racing/Driving Games
– 17 Best Xbox One Exclusive Games
Some of the coverage you find on Cultured Vultures contains affiliate links, which provide us with small commissions based on purchases made from visiting our site. We cover gaming news, movie reviews, wrestling and much more.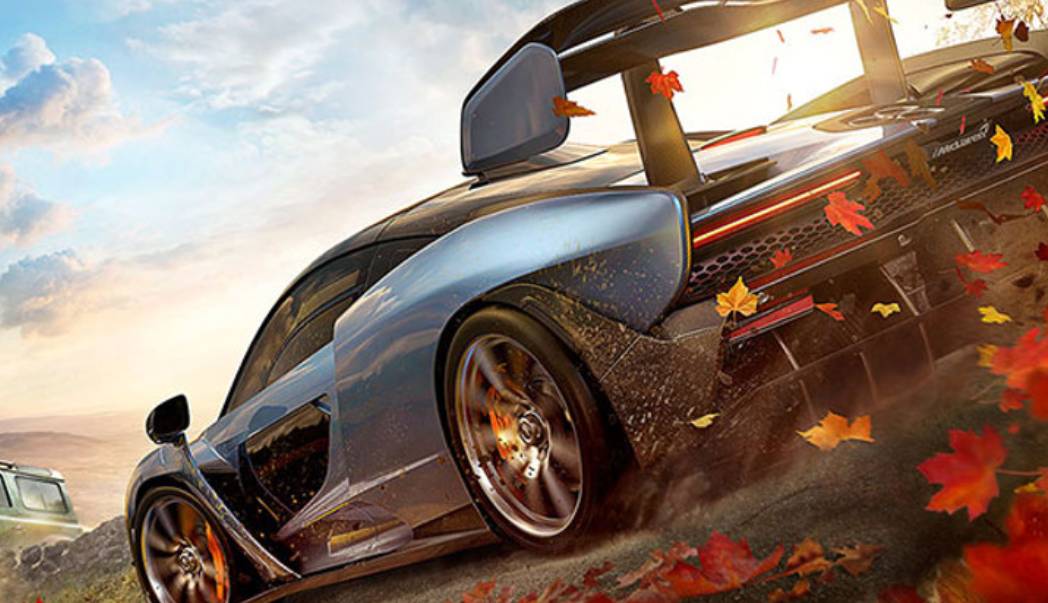 Verdict
What Forza Horizon 4 might lack in terms of an overarching structure, it gains in amazing gameplay and a sheer amount of content. Microtransactions: none