A good shooter will challenge the player to hone their split-second decision-making and reflexes while immersing them in an entirely new world. Only one thing can make that experience more memorable, and that's being able to bring a friend or several along for the adventure in co-op.
Co-op shooters add another level of communication, competition, and chaos by including the option for additional comrades to help out. Everything is more enjoyable with a friend along for the ride. So from the mountains of Montana to the degrading urban sprawl of Sera, these are the best co-op shooters across PC, PS4, PS5, Xbox One, Xbox Series X & S, and Switch.
The Best Co-Op Shooters
15. Dead Space 3
Developer: Visceral Games
Publisher: EA
Platforms: PC, PS3, Xbox 360
Players: 2
Isaac Clarke returns to finally put an end to the Marker and the legion it creates, but this time, he needs a little help from a new friend, John Carver, an Earth defense soldier. Many of the classic Dead Space weapons, such as the Plasma Cutter return as well as a host of new ones that players create using workbenches and whatever scrap they can scavenge.
While it may not be the scariest game in the series, it is the most overwhelming when it comes to the hordes of necromorphs the game can unleash. Going in alone in Dead Space 3 isn't recommended, as this game is fast and relentless and will surely have players up against the wall multiple times during its runtime.
14. Far Cry 5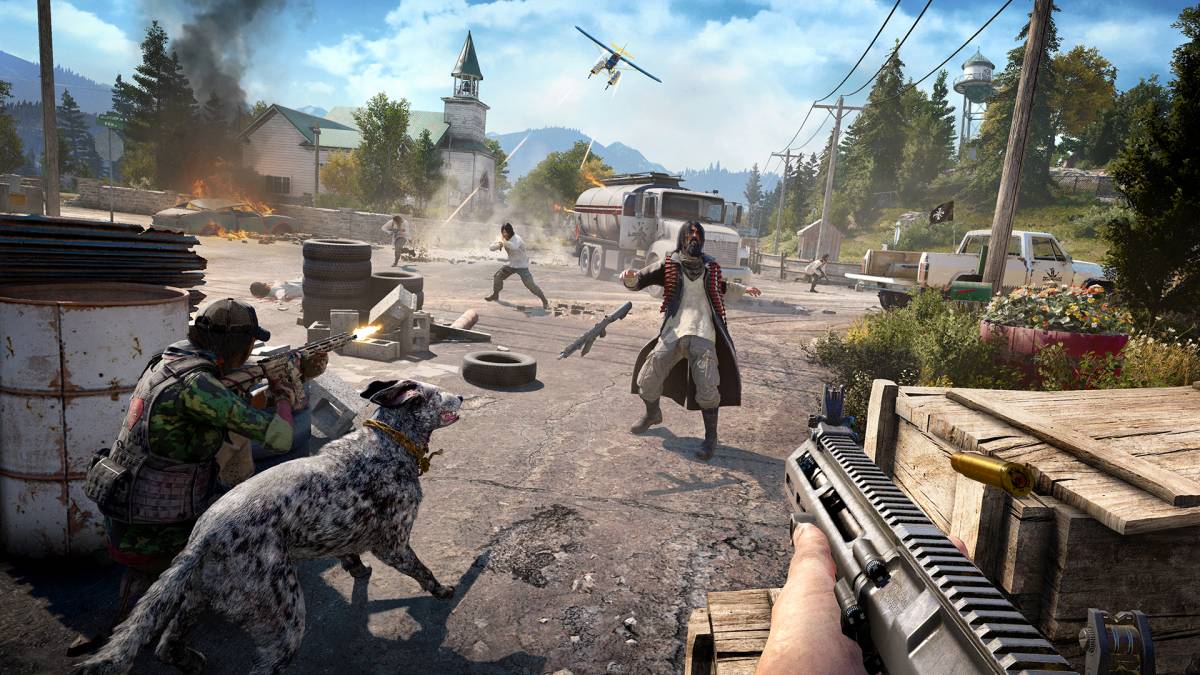 Developer: Ubisoft Montreal
Publisher: Ubisoft
Platforms: PC, PS4, Xbox One
Players: 2
Far Cry 5 captures that feeling of getting lost in the forest as a kid, where exploring every shady grove was a modest discovery. Except Far Cry 5 also has guns, helicopters, and a crazy cult leader, but the best part is players get to bring a friend along for the insanity. The mission is to stop the Project at Eden's Gate, but you can simply wander around rural Montana, causing chaos for the wildlife and people living there.
There's the standard assortment of weapons including pistols, shotguns, rifles, bows, and even a (deadly) shovel. Far Cry 5 excels at allowing the players to create their own stories as they explore the mountainous setting amid a few dozen explosions.
13. Risk of Rain 2
Developer: Hopoo Games
Publisher: Gearbox
Platforms: PC, PS4, Xbox One, Switch
Players: 4
Loot in games has two alluring purposes: It allows players to tackle bigger and badder enemies, and also gives the player bragging rights over their friends. Risk of Rain 2 embodies this philosophy as you and up to three friends explore an alien world and fight a bizarre assortment of alien enemies while you all try to make it to the next teleporter.
The items can stack to a ridiculous degree allowing players to really use their heads as they try to make the most broken setup. Players can pick 11 different classes but will need to work to unlock most of them by completing challenges, encouraging players to always be itching to try out another playstyle or team synergy.
12. Tom Clancy's The Division 2
Developer: Ubisoft
Publisher: Ubisoft
Platforms: PC, PS4, Xbox One, Stadia
Players: 4
The Division 2 is one of the best co-op shooters for its core gunplay and the depressing world it lets you explore with friends. Post-apocalyptic Washington D.C. hasn't been this fun to explore since Fallout 3, but there's something much more exciting about being able to plan out a coordinated attack with a few friends on an enemy encampment.
It's in your best interest to plan a little and stay in constant communication with your squad, as enemies range from typical enemy archetypes such as snipers and tanks. However, if everyone is focused on the rushers and the tank is able to lumber over, someone is going to have a bad day. Don't get lost in the atmosphere too much and let the squad down.
11. Gears of War: Ultimate Edition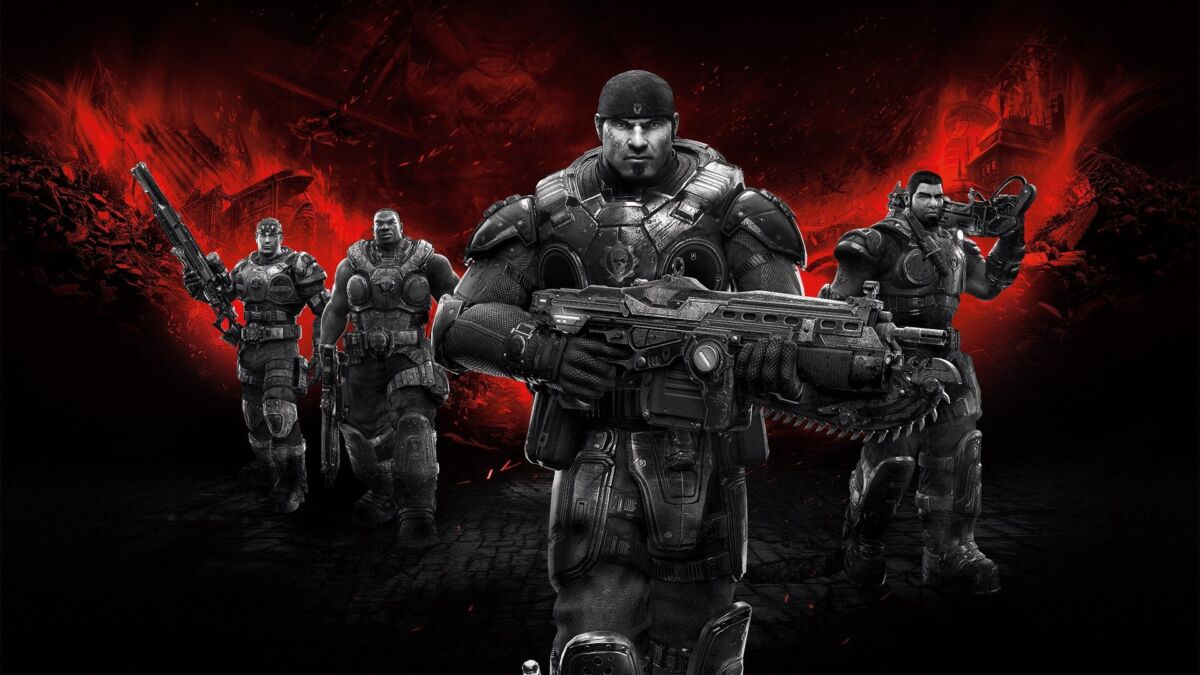 Developer: The Coalition
Publisher: Microsoft Game Studios
Platforms: PC, Xbox One, Xbox Series X & S
Players: 2
One of the defining co-op shooters of the 2000s received a facelift in 2015, allowing new generations of gamers to join Delta squad as they try to gain a foothold for humanity against the Locust horde. This cover-based shooter follows the fallen war hero, Marcus Fenix, after he's rescued from prison by his best friend, Dom Santiago.
The two must help the remainder of humanity's forces develop a hail mary plan to gain time on the Locusts. To do this, players will travel to various locations discovering how far the human race has fallen, all while shooting a seemingly endless army from hell. Relying on your buddy is crucial in Gears of War, as even reloading will have you hunkering and praying you don't slip up in the heat of the moment.
10. Payday 2
Developer: Overkill Software
Publisher: 505 Games
Platforms: PC, PS3, PS4, Xbox 360, Xbox One, Switch
Players: 4
The most satisfying moment in a heist movie is watching a well-organized plan come to fruition from start to finish, and Payday 2 offers that exact feeling.
Players can team up with up to three friends and tackle various heists, such as robbing a local bank where you steal the jewelry from the cases and all of the cash in the giant safe to a prison breakout where players help free one of their squadmates in a daring rescue.
Many of these missions can be tackled by creeping in stealthily, going in guns blazing, or a combination of the two. However, this level of freedom comes with a price: these missions can be tough, especially on the harder difficulties. This means that every squadmate needs to communicate and synergize with everyone else's gear and plan for success if players hope to bring back enough cash for new weapons and gear.
9. Destiny 2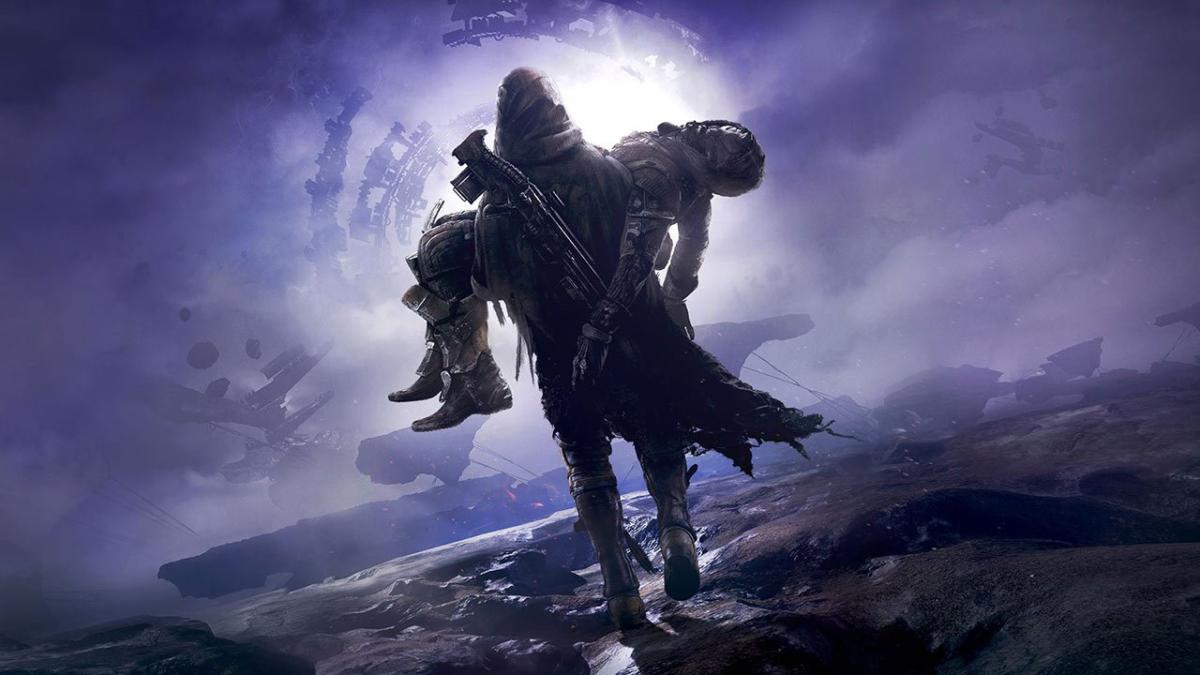 Developer: Bungie
Publisher: Bungie
Platforms: PC, PS4, PS5, Xbox One, Xbox Series X & S
Players: 3-6
In many ways, Destiny 2 takes the original Destiny's formula and brings it to the next level. The gunplay is just as fast and allows each player to feel like an integral part of the squad as they bash their way through War Beasts and Centurions, but everyone needs to come together to bring down more difficult enemies such as the raid bosses.
And it's the raids where Destiny 2 shines as it's here where all the elements of Destiny's gameplay come together to give players a really memorable challenge. Just making it to the final boss in these scenarios is hard enough as the environment alone will be challenging to overcome.
8. Saints Row: The Third Remastered
Developer: Deep Silver Volition
Publisher: THQ Nordic
Platforms: PC, PS4, Xbox One, Xbox Series X & S, Stadia
Players: 2
Players looking for a more silly game to play with friends will have no shortage in Saints Row: The Third Remastered. Players can team up with one buddy and take on the campaign together as they continue to solidify the 3rd Street Saints' power but this time over the city of Steelport.
Weapons are more varied than ever with the standard selection of assault weapons, shotguns, and rocket launchers as well as some of the more creative options such as the Mollusk Launcher that spits out mind-controlling octopi.
Or the Shark-o-Matic which spews a chum-like substance on the target before a giant shark pops out of nowhere and eats the fish-gut-covered target. The open world antics of Saints Row combined with the chaotic collaboration that comes with more than one player in a game makes for the perfect combination.
7. State of Decay 2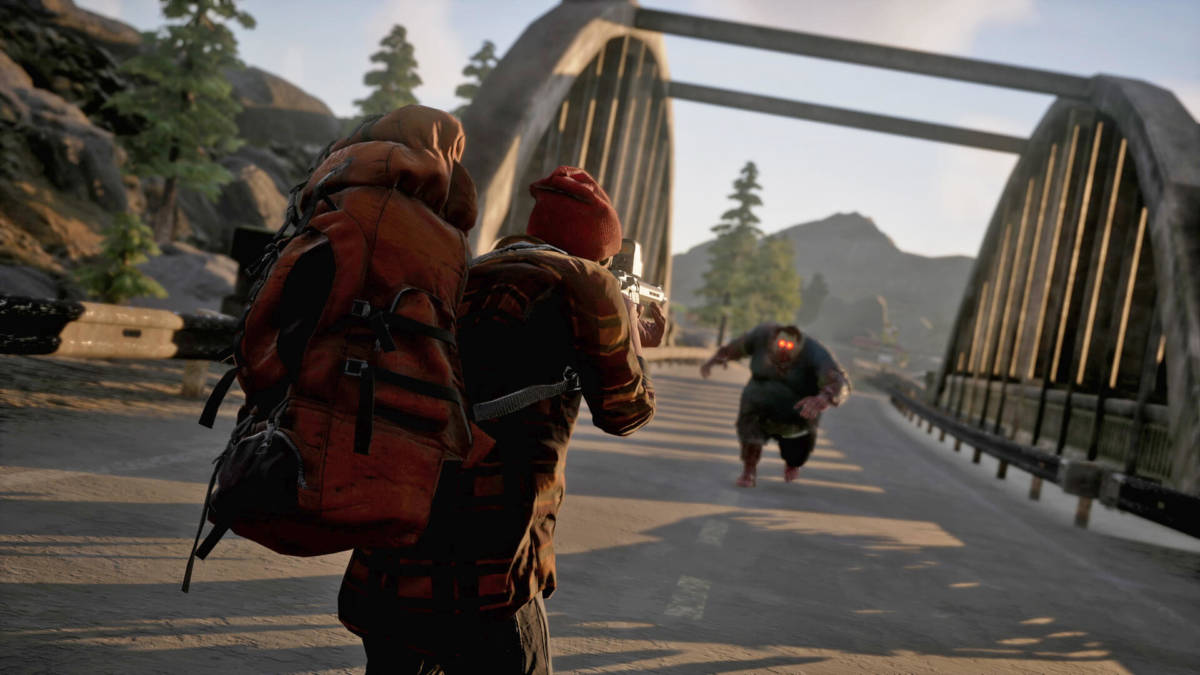 Developer: Undead Labs
Publisher: Xbox Game Studios
Platforms: PC, Xbox One, Xbox Series X & S
Players: 4
Surviving a zombie horde should be easy with some guns, ammo, and friends, right? Not in State of Decay 2. Every action you take needs to be weighed for its pros and cons, as even the slightest rummage in a cabinet can alert zombies from miles around.
It can be a huge relief to have a buddy nearby covering your back in case you sneeze too loud but it also helps to make this journey less lonely as the vibe of the game completely changes with the addition of a friend in this apocalypse.
From scavenging for supplies, surveying the local terrain, rescuing fellow survivors, or cleaning up some zombies from a potential base, there are so many things to do while players try to ensure the survival of their growing survivor family.
6. Splinter Cell Conviction
Developer: Ubisoft Montreal
Publisher: Ubisoft
Platforms: PC, Xbox 360
Players: 2
Splinter Cell made stealth cool again in Splinter Cell Conviction, though it wasn't for every fan of the franchise.
Players can indulge in a co-op campaign that acts as a sort of prequel to the single-player. What's interesting is how Conviction handles stealth as the screen will go black and white to indicate that the player is hidden, which makes crawling through the cobwebbed rafters so much more visceral.
The gunplay is quick and snappy as most shots are going to be quick but coordination is the key here as it will allow players to stay out of hairy situations if they time their attacks effectively. This campaign also offers one of the most gut-wrenching twists any co-op campaign has had before or since and making for one of the best co-op shooters available.
5. Resident Evil 5
Developer: Capcom
Publisher: Capcom
Platforms: PC, PS3, PS4, Xbox 360, Xbox One, Switch
Players: 2
Resident Evil 5 is where the series began to expand beyond its survival horror roots, but it allows for some fun co-op shooter experiences. Resident Evil 5's enemies are numerous, and one sloppy shot might allow a group to advance, so having that extra non-AI partner can make a huge difference in a fight.
Resident Evil 5 really emphasizes the more actiony parts of Resident Evil 4 and turns it up another notch. While ammo is more bountiful, it's still limited, so rationing and status updates are key to a duo's success.
And watch out: there are even co-op quick-time events which means both players need to be on the ball when a cut scene begins playing.
4. Shadow Warrior 2
Developer: Flying Wild Hog
Publisher: Devolver Digital
Platforms: PC, PS4, Xbox One
Players: 4
Shadow Warrior 2 features one of the crudest protagonists since Bulletstorm's Grayson Hunt, but it more than makes up for its low-brow humor with its fast gunplay and player movement. Adding co-op to that formula makes for an irresistible combination. However, Shadow Warrior 2 takes it to the next level by offering up 70 weapons to clear through enemies with and in a rare gaming moment, they are all unique.
The story isn't much to write home about, but it more than makes up for it with its intense combat and ever-changing scenarios. Almost all of the levels are randomly generated as well which helps to make this a great game to revisit. Every retread will ensure you are adapting to varying situations and with the ridiculous number of weapons, there are hundreds of scenarios to explore.
3. Left 4 Dead 2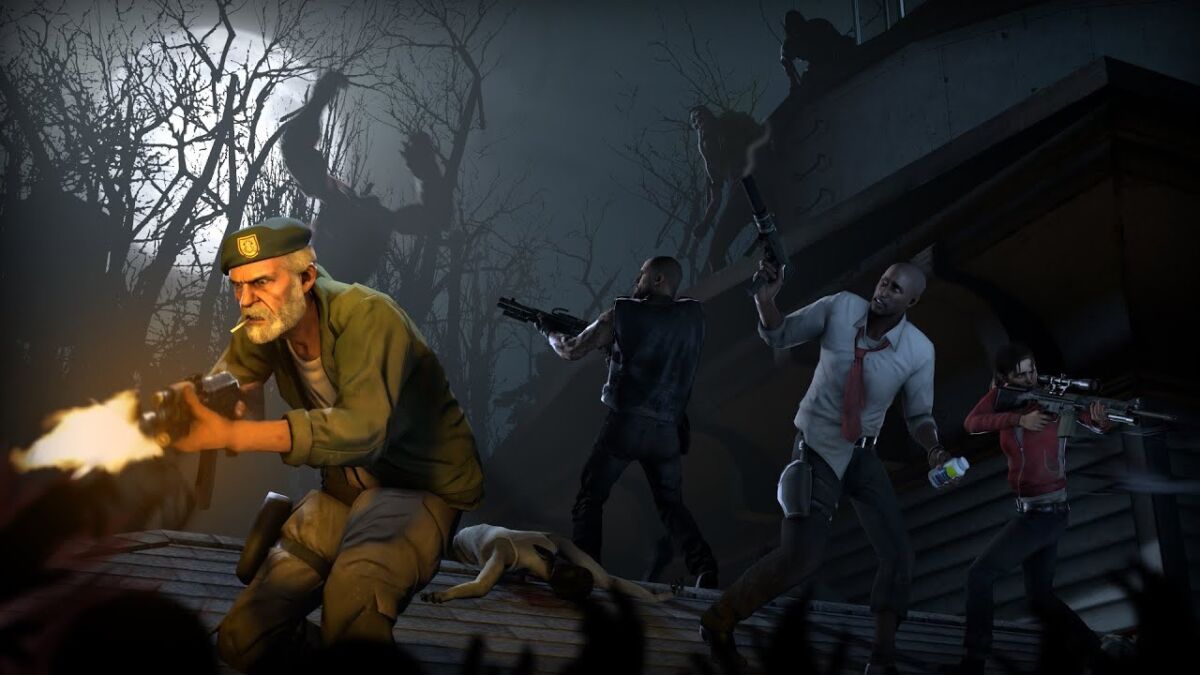 Developer: Valve
Publisher: Valve
Platforms: PC, Xbox 360
Players: 4
There's nothing quite like surviving a zombie apocalypse with some of your best friends – or whoever's willing to follow along without shooting you in the back. Left 4 Dead 2 is simple: Make it from safe room A to safe room B.
The problem is that there are a few hundred zombies between those points. From the normal infected to the special infected that help to pin survivors down, these enemies often require players to adapt on the fly as their best-laid plans come to ruin because a smoker pulled Coach off a skyscraper a minute after leaving the safe room.
It's chaotic and fun but can be some of the tensest moments you feel in a co-op shooter, and you'll constantly have to be on guard as enemy placement can shift around every playthrough.
2. Halo: The Master Chief Collection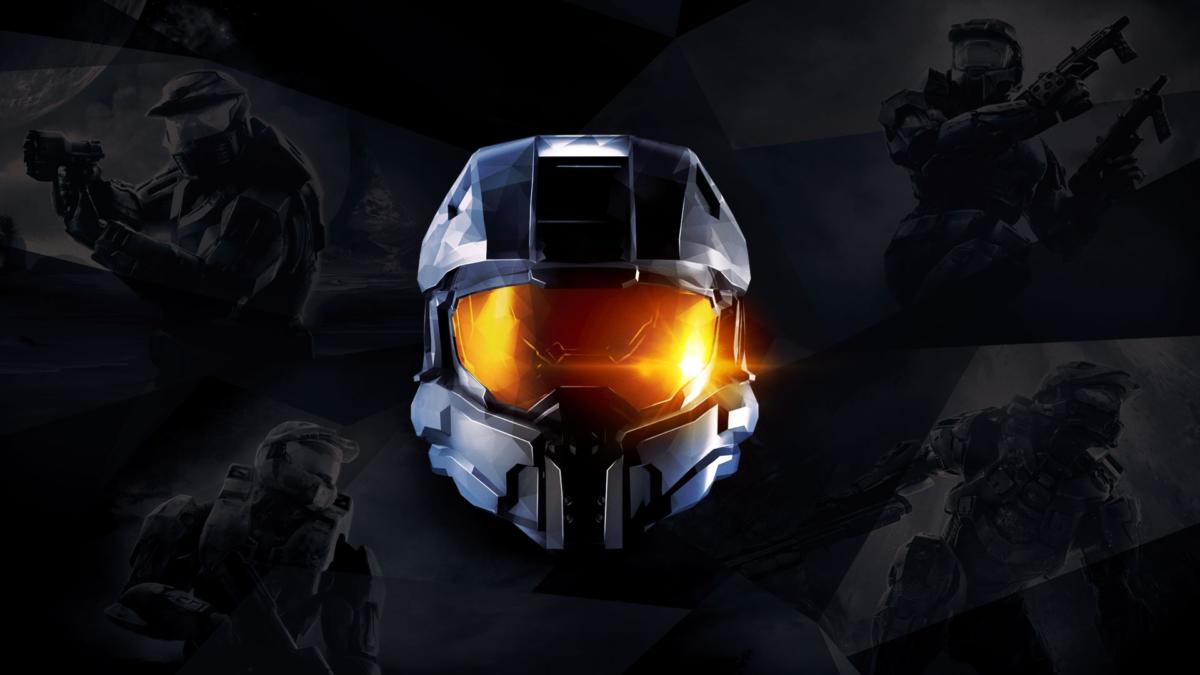 Developer: 343 Industries
Publisher: Xbox Game Studios
Platforms: PC, Xbox One, Xbox Series X & S
Players: 4
This one's almost not fair. The Halo series has some of the best examples of co-op shooting in its two-decade-long history, and The Master Chief Collection acts almost as a best hits that players can tackle with their friends.
The collection includes Halo: Combat Evolved, 2, 3, 4, ODST, and Reach as well as new features such as skulls for Halo: Combat Evolved and cross-game playlists where players will jump between game levels.
Every campaign is packed with a variety of enemies, weapons, and vehicles to try out as well as a ton of easter eggs that have been added over the years to discover. Plus, it's on Game Pass so there shouldn't be anyone left who hasn't finished the fight (and started the next).
1. Borderlands 2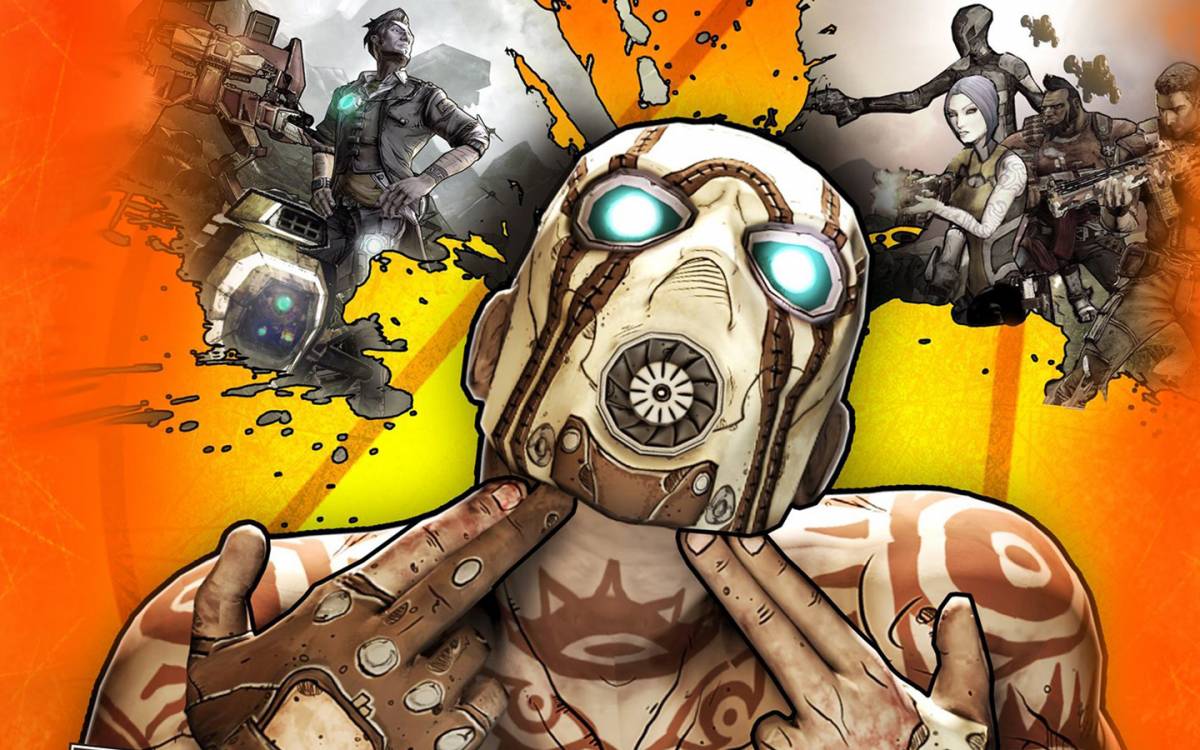 Developer: Gearbox Software
Publisher: 2K Games
Platforms: PC, PS3, PS4, Xbox 360, Xbox One, Switch
Players: 4
Borderlands 2 is the series at its best and one of the best co-op shooters ever. It has just the right amount of crude humor in its story while offering a wide variety of worlds to explore with up to three fellow vault hunters.
There are four base classes to choose from and an additional two in the DLC. All of the available classes have interesting personalities and even better abilities, such as Maya's Phaselocking, which can trap enemies in an energy orb.
Borderlands 2 does a great job at making each feel worth playing in one way or another. There are few things as fun as rushing a loot box and arguing over who is going to keep the orange-ranked rocket launcher only to decide it with a duel where the player who wins, keeps the weapon.
READ NEXT: 10 Best Open World FPS Games of All Time