There's always been something oddly enticing about the end of the world and what comes afterwards for a lot of people. By exploring the depths humanity will sink to when up against the wall, the genre has been successful on the big screen for years. However, there's arguably just as big a market for the best post-apocalyptic games, those that allow you to live through the grime and the struggle of just surviving.
They're in higher demand than ever with plenty of games showcased at gaming conventions revolving around the end of days, including the likes of Biomutant, Dying Light 2, and plenty more. While those titles are a little ways off, we still have a huge range of the best post-apocalyptic games that you can immerse yourself in the squalor of right now. From twisted and destitute playgrounds to more human and introspective affairs, there's no shortage of options for those who are more morbidly minded.
For the sake of variety (and also not having five Fallout games in one list), we're limiting entries to just one post-apocalyptic game per franchise. We're also excluding regional apocalypses as seen in The Division and going full fat end of days. Bear in mind that any of the games listed for PS4 and Xbox One will also work on PS5 and Xbox Series X | S respectively thanks to backwards compatibility.
The Best Post-Apocalyptic Games
21. ELEX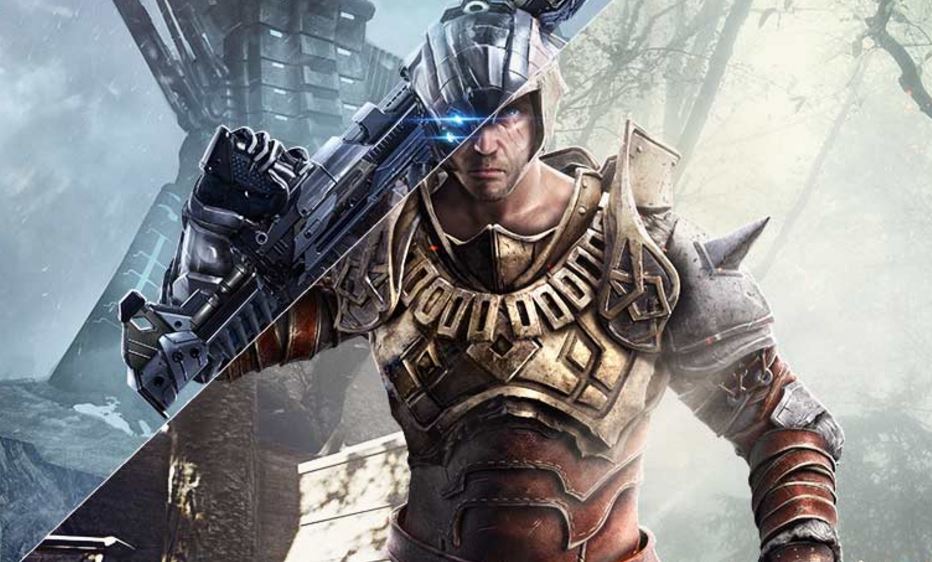 Developer: Piranha Bytes
Publisher: THQ Nordic
Platform(s): PC, PS4, Xbox One
Players: Single-player
Nobody's going to suggest that ELEX is the most polished post-apocalyptic video game you will ever play, neither is it the most casual. Full of the customary bugs from Piranha Bytes, it's a game that threatens to pull you out of the experience but never enough to prevent you from appreciate its weird charm. It's not really like any other ARPG on the market.
When the population of Magnalan is wiped out by a comet, the survivors claw their way through the dark days and create tribes, the most powerful of all being the Albs. They harness the power of the titular ELEX and with you playing as an outcast Alb, it's up to you to decide who you pair up with next.
If you can get through ELEX's testing first ten or so hours, you may find a lot to love.
From our ELEX review:
"Bizarre and brazen but totally sincere, ELEX is a rough diamond that offers everything a hardcore RPG fan could want in a very rough and ready package."
20. Sheltered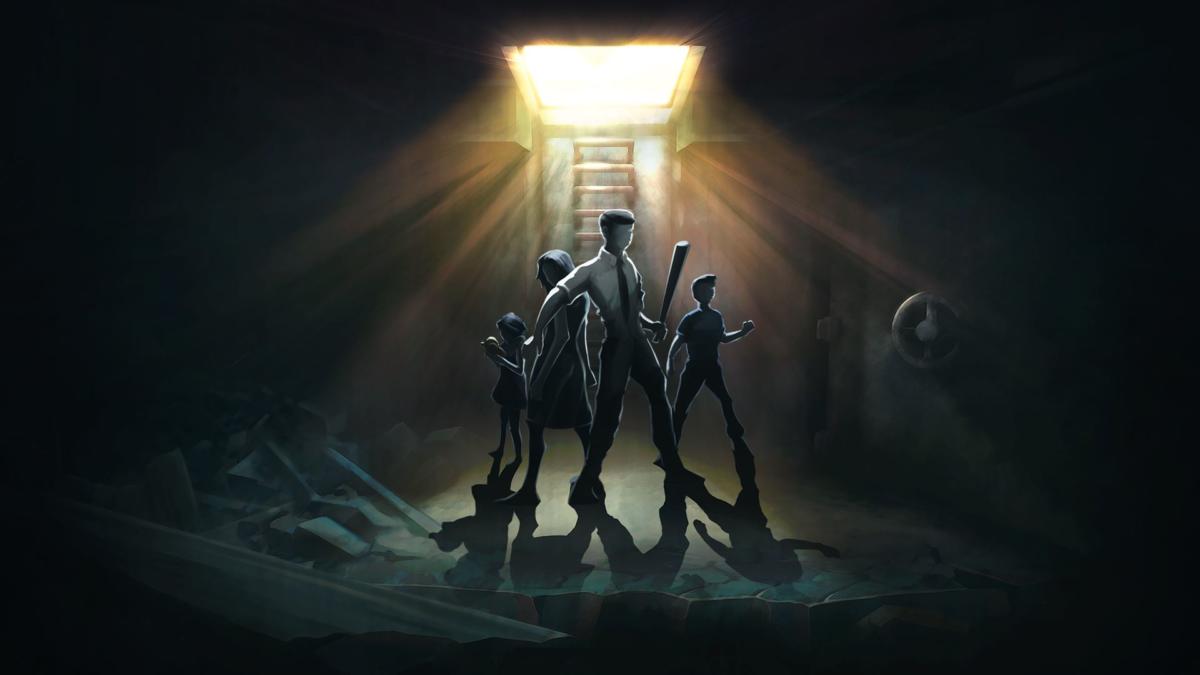 Developer: Unicube
Publisher: Team17
Platform(s): PC, PS4, Xbox One, Switch
Players: Single-player
Fallout Shelter may be the first game that comes to mind when you see Sheltered in action, though Bethesda's spin-off's tone is far more irreverent and inconsequential. Sheltered, meanwhile, is grim and almost oppressive by comparison, constantly giving you and your family tests to survive in the post-apocalypse.
It's also a far deeper game than Fallout Shelter, allowing you to scavenge in the wastes and take part in turn-based combat. You can make your own stories in Sheltered, so if that means you turn into an omnipotent patriarch, so be it.
Your family can be customised to be whatever and whoever you want them to be, but don't get too attached: you never know when death will come in Sheltered.
19. Enslaved: Odyssey to the West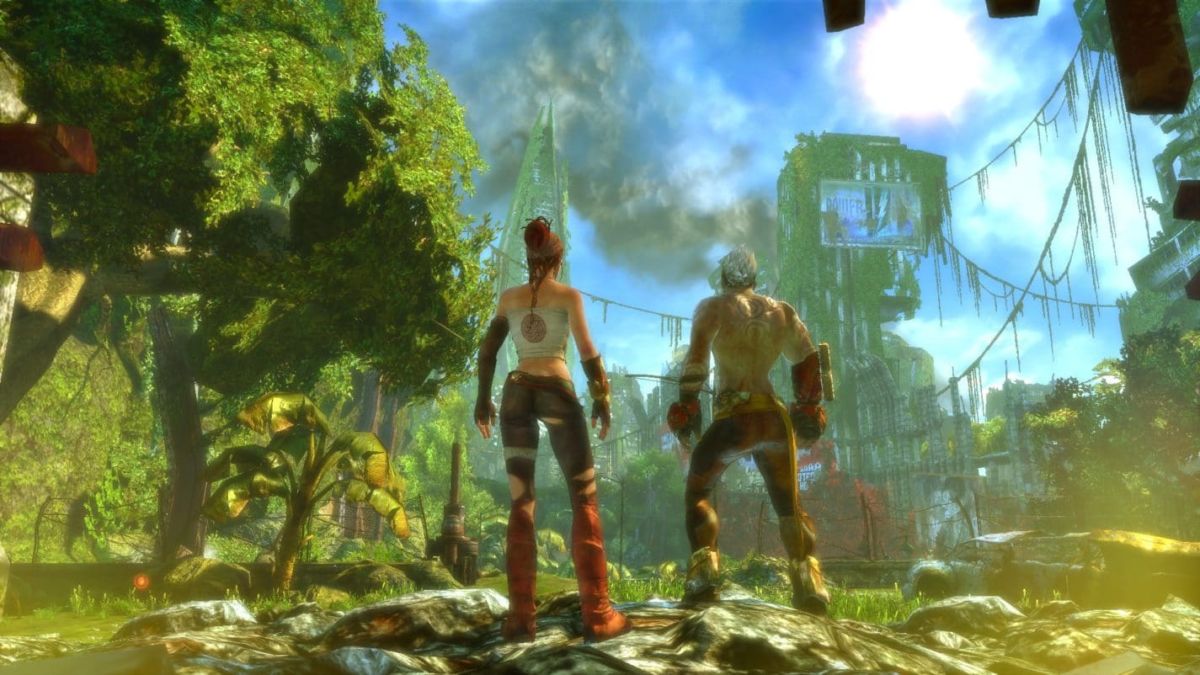 Developer: Ninja Theory
Publisher: Bandai Namco
Platform(s): PC, PS3, Xbox 360
Players: Single-player
Poor Enslaved, it never really stood a chance. In a market dominated by varying shades of grey shooters, a post-apocalyptic game with no multiplayer and an usual aesthetic was never going to make it big, leading to a promising new IP being struck down before it even really began.
Written by Alex Garland of Ex Machina and 28 Days Later, Enslaved focuses on Monkey, portrayed by Andy Serkis, as he teams up with a girl who wants to get back to her village with a tonne of mechs standing in their way.
With a unique aesthetic and decent meshing of platforming, puzzles, and action, Ninja Theory and Bandai Namco would do well to try and port this to current-gen to give it the love it deserves.
18. Biomutant
Developer: Experiment 101
Publisher: THQ Nordic
Platform(s): PC, PS4, Xbox One
Players: Single-player
A long in the making open world adventure from a pretty small team, Biomutant had its work cut out to match the high levels of expectation, expectation that it had no chance of really meeting.
Plagued by technical issues and some weird design choices (like the same voices for everyone in the game), Biomutant isn't quite as good as it could be. Regardless, this "open-world, post-apocalyptic Kung-Fu fable RPG" has plenty of content to offer without being unwieldy and a setup that's really unlike much else out there.
You will have to overlook some things, but the world of Biomutant is worth diving into. You feel that a sequel is where Experiment 101 will stop experimenting and nail the formula much better, though.
17. State of Decay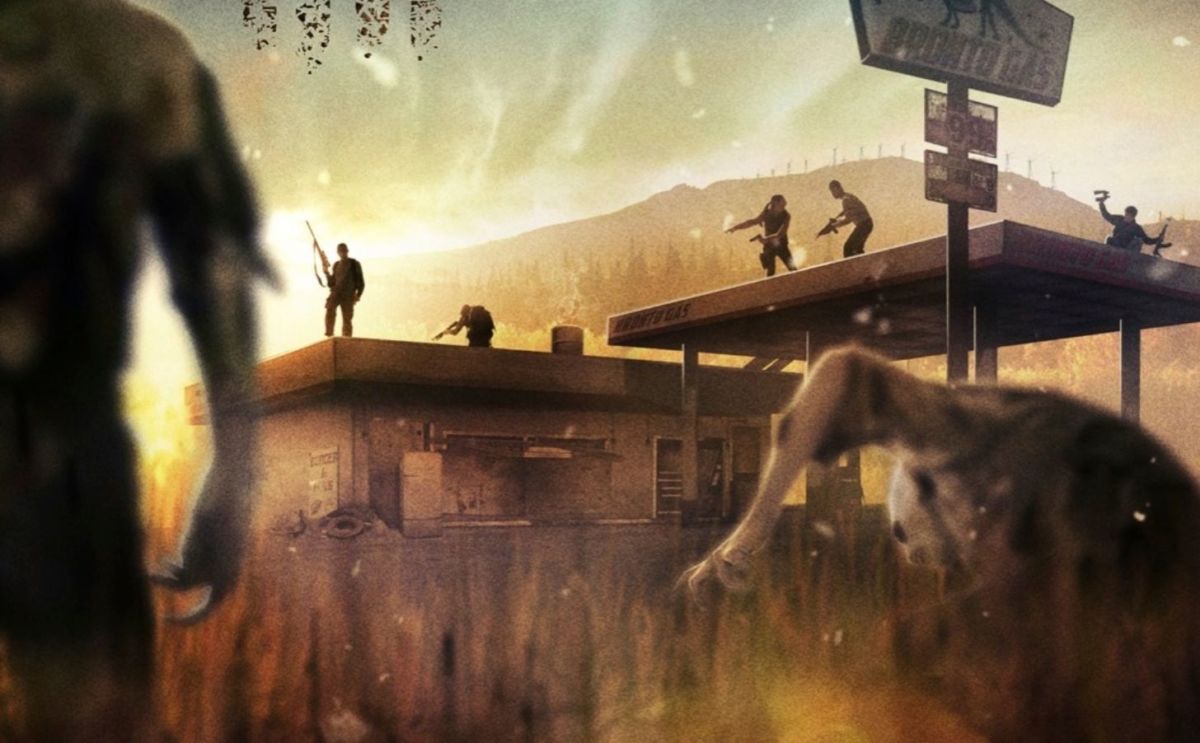 Developer: Undead Labs
Publisher: Microsoft Studios
Platform(s): PC, Xbox One, Xbox 360
Players: Single-player & Multiplayer
One of the better ways to live out eking out a living in a zombie apocalypse (try saying that when drunk), State of Decay tasks you with not only surviving but also to allow those around you to prosper as well.
With multiple characters to play as in your community, it's a constant source of despair when your favourite survivor permanently dies, so much so that you may never want to take them out again.
While the second game is more expansive and arguably rewarding, it's also a tad on the unpolished side. The first State of Decay still has its issues, though it's not difficult to look past that when you're moving from house to house and scrounging all the supplies you can find before mowing down zombies in your car as you make your escape.
16. Rage
Developer: id Software
Publisher: Bethesda
Platform(s): PC, PS3, Xbox 360
Players: Single-player
The epitome of a Jack of all trades post-apocalyptic game. RAGE had many interesting ideas when it was released, though it never managed to excel in just one. Still, with the amount of things to see, do, and kill over many hours of gameplay, you could be forgiven for forgetting the storyline, which is, well, it's there, that's for sure.
Whether you're raiding raiders with your fancy boomerang of death, racing your bucket of bolts around, or just taking up a harmless addiction to gambling, RAGE is an interesting look into life after the end of everything. With id Software being the behind of wheel, RAGE gets a pass for some of its missteps just for its gunplay alone.
See also: the second game, which is fun but just as flawed.
Some of the coverage you find on Cultured Vultures contains affiliate links, which provide us with small commissions based on purchases made from visiting our site. We cover gaming news, movie reviews, wrestling and much more.