There's no shortage of World War II games set in an alternative history. Wolfenstein practically has the corner market on the concept, and titles like Zombie Army, Dino D-Day, Turning Point: Fall of Liberty, and Hearts of Iron further fuel the "What if…" narrative. Yet, when Resistance: Fall of Man was released on the PS3, the idea of an alternate post-World War II shooter seemed novel. And maybe that was because Nazis, including undead ones, were completely out of the picture in Resistance, and the big threat came from the depths of space.
As a launch title for the PS3, Resistance could have quickly fallen into obscurity, but players latched onto the concept and appreciated gunning down the Chimeran threat with period-specific and alien weaponry. Ultimately, the series spawned several sequels and spin-offs, each one attempting to improve upon the original. But did they?
We've taken the trip down memory lane to rank the Resistance games below, from potentially forgettable to the series' best.
Resistance Games Ranked
5. Resistance: Burning Skies
Developer: Nihilistic Software
Publisher: Sony Computer Entertainment
Platform(s): PS Vita
The second of Resistance's exploits on a Sony handheld console, Burning Skies is the forgotten child nobody really talks about. Despite the ongoing success of the series, Nihilistic simply couldn't deliver the same level of quality that had carried over to the PSP spin-off that was released three years earlier.
Set shortly after the events of Fall of Man, Burning Skies follows Tom Riley, a Staten Island fireman who gets caught in the Chimera invasion of New York. Many developers struggled to perfect the FPS genre on handhelds, and Nihilistic ran into the typical issues, with clunky movements marring the intense firefights. At its core, Burning Skies remains true to the Resistance series — it simply doesn't land as well on the PS Vita. Instead, it delivers a short and forgettable narrative only a year after Insomniac Games had wrapped up the thrilling trilogy.
Burning Skies is a step down visually and mechanically for players used to the console shooters, meaning it's the worst of the Resistance games. It is worth playing, though, if you're a fan of the series' storytelling. Nihilistic did a decent job expanding upon the Resistance universe with a new perspective of the invasion.
4. Resistance: Retribution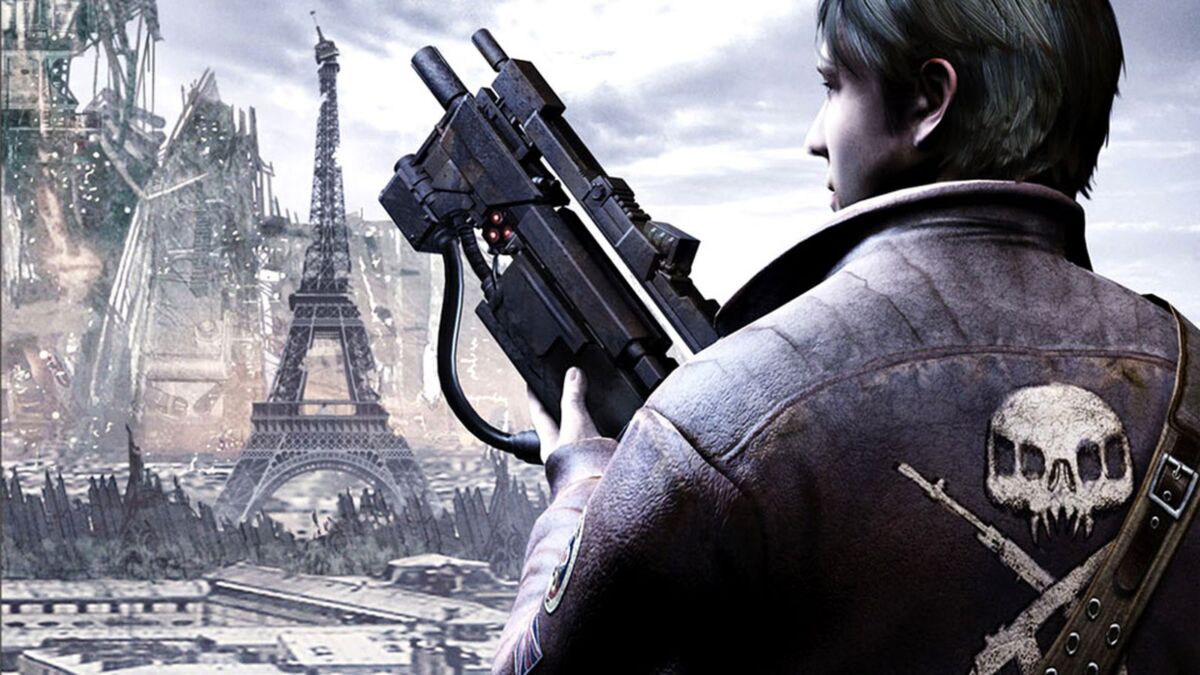 Developer: Bend Studio
Publisher: Sony Computer Entertainment
Platform(s): PSP
Just a year after Insomniac Games delighted fans with the launch of Resistance 2, Bend Studio appealed to owners of Sony's handheld PSP with its own entry in the series. Rather than take the formula of a first-person shooter with aliens, Bend opted for third-person, which paid off well. Not everyone found it easy to navigate first-person shooters, and it was clear Bend didn't simply want to recreate what Insomniac had been releasing on consoles.
Retribution is a full-sized Resistance experience, pitting players as British Royal Marine Lieutenant James Grayson during his battle against the Chimera across Europe. Though the visuals are a far cry from the console games, they still capture the look and feel of Retribution's predecessors, especially as you navigate through dilapidated cities and battle familiar enemies.
Using the PSP's multiplayer functionality, Retribution came with an eight-player multiplayer spanning Team Deathmatch, Free-for-All, Assimilation, Containment, and Capture the Flag modes. It wasn't groundbreaking multiplayer, but it was a serviceable effort and a great means of connecting with fans of the series.
3. Resistance 3
Developer: Insomniac Games
Publisher: Sony Computer Entertainment
Platform(s): PS3
By the time Resistance 3 was released, there was already general fatigue setting in on the series' worldbuilding and storytelling. The return to the Chimeran invasion enhanced aspects of its predecessors while failing to really elevate the series beyond the peak it had reached with Resistance 2. Blowing away Chimera and seeing different landscapes across the United States fall to an alien threat certainly remained entertaining. However, there's something a little too simple about Resistance 3, as if Insomniac played it safe, knowing trying to revise the formula and change up the protagonist at the same time would have devastating results.
Resistance 3 starts off building upon the tragedy that concluded Resistance 2 and shifts the narrative to Corporal Joseph Capelli, a former Sentinel infected with the Chimeran virus. Though controlling anyone but Hale is new, pretty much everything else is the same, save for a few HUD changes to revert back to the original's setup, some new weapons, a few new enemies, and PlayStation Move functionality that likely nobody ever used.
As the concluding chapter of a series with such a massive scope, Insomniac could have put more oomph into the finale. Maybe it could have helped alleviate the burnout felt partway through the game and give the series the impressive sendoff it deserved. With that said, Resistance 3 is still a high point for PS3 gaming and, if anything, provides a few hours of mindless alien-killing fun. More if you put time into the fun but fairly standard multiplayer.
2. Resistance: Fall of Man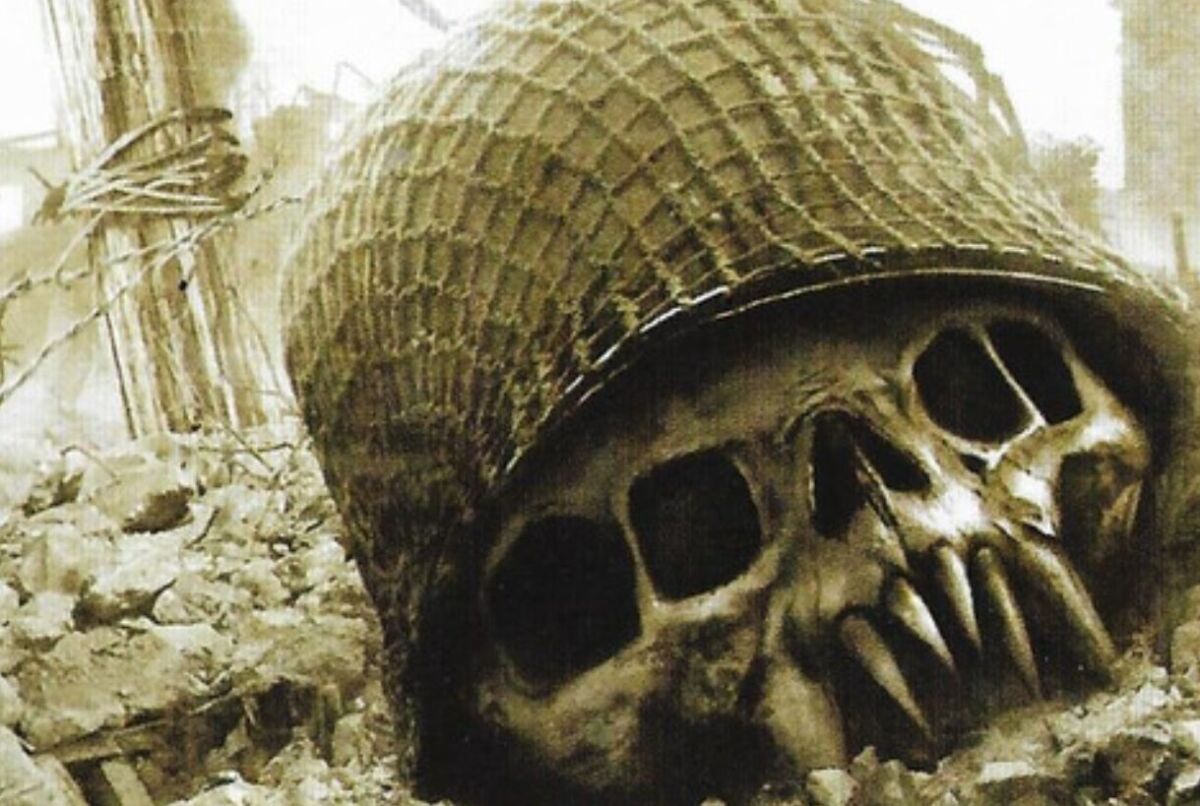 Developer: Insomniac Games
Publisher: Sony Computer Entertainment
Platform(s): PS3
The PS3 launch lineup consisted of two historically themed games: Call of Duty 3 and Resistance: Fall of Man. Of those two, only one of them took a different approach when it sent players back to the 1950s, pitting them in the war-torn boots of Sergeant Nathan Hale during an alien invasion. This alternate history recreated known locations around the globe to add a touch of realism to the very fantastical (and visually stunning) science fiction shooter.
Fall of Man was your typical launch title, just barely touching on the capabilities of its home console while leaving the door open for progression. What really stood out was the game's story, which revolved around a post-World War II crisis as the Chimera invaded Earth and mostly unified once divided nations. Gaming is no stranger to alternate World War II history, but it was nice to have a narrative that didn't involve another of Hitler's nefarious plans.
Fall of Man was a great start to a new IP intended to showcase why players should want to dive into the PlayStation 3 ecosystem. Could it have been better? Sure. The multiplayer was a little janky, and the core game was a little lacking in content. But for what it was developed to do, Fall of Man certainly succeeded.
1. Resistance 2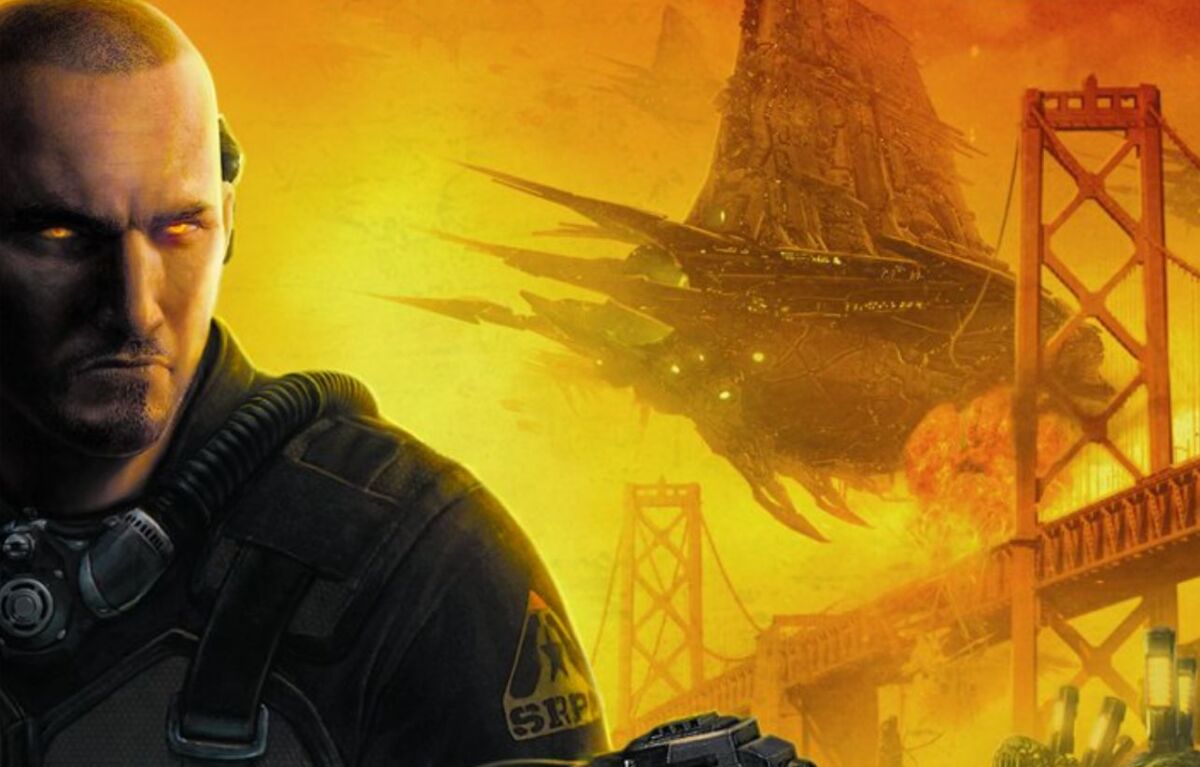 Developer: Insomniac Games
Publisher: Sony Computer Entertainment
Platform(s): PS3
Every good gaming series has its magnum opus. For Final Fantasy, many would argue it was FFVII. For Gears of War, it was Gears of War 2. Resident Evil? Arguably Resident Evil 2. As for Resistance, it was the follow-up to the game that introduced players to Nathan Hale and the Chimera. Resistance 2 was everything you could want from a sequel. It was bigger, it was better, and it pulled even more power from the PS3 to deliver improved visuals.
Hale returns as the lead protagonist and once again finds himself squaring off against the Chimeran horde. The scope of Resistance 2 was quite bigger than Fall of Man, giving more weight to the invasion as it touched down in cities across the United States. Players travel from California to Idaho and beyond, following the progress of the assault in hopes of stopping the Chimera in their tracks.
Resistance 2 changes a bit from its predecessor, including limiting the number of weapons Hale can carry from unlimited to two and removing the health bar. While the main story could no longer be played co-op like in Fall of Man, this iteration featured a spin-off campaign that bridged the gap between the two titles.
There's a bit more variety to Resistance 2, making it a worthy follow-up to the PS3 launch title, and also the best Resistance game in the series.
READ NEXT: 15 Best PS5 FPS Games That Are Worth A Shot
Some of the coverage you find on Cultured Vultures contains affiliate links, which provide us with small commissions based on purchases made from visiting our site. We cover gaming news, movie reviews, wrestling and much more.