Whether your special snake is flying around in the wind or you're a cartoon that looks like it crawled out of a Tim Burton pitch meeting, survival games are a lot more eclectic than people give them credit for. Sure, there was a period where basically everyone wanted to be the next DayZ, but if you look a little closer on this list of the best PS4 survival games, you'll notice that each game is different to the next.
The PlayStation 4 doesn't really have nearly as many survival options as its PC counterpart, which is down to PC just being a far more natural home. When most survival games make their way to console, they're not exactly what you would call shining bastions of technical ingenuity, the likes of DayZ and 7 Days To Die examples of that. However, with a little bit of patience, developers are able to bring their base building and dinosaur riding up to scratch.
Here, then, are some of the survival games you can find on PS4 that managed to successfully make the trip over from PC while allowing you to go swimming with the fishes, wear a horse mask while you kill zombies, and customise your "private place". Video games are weird. Anyway, all of these survival games for PS4 will also work on PS5 thanks to backwards compatibility.
The Best PS4 Survival Games
12. Conan Exiles
Developer: Funcom
Publisher: Funcom
Players: Single-Player & Multiplayer
A survival game perhaps best known for its willies than anything else it brings to the table, Exiles is a light bit of fun adapted from the Conan universe, though it does ultimately just feel like it's using the name for clout.
Base building is present and is widely regarded as some of the best of its kind, as is the customary jank for most survival experiences on console. The monsters are eclectic and the world worth exploring, but Conan Exiles is overall a safe and just about solid survival experience.
Funcom has supported the game fairly well over the years and with a large expansion having released in 2021, it's a good time jump in.
11. ARK: Survival Evolved
Developer: Studio Wildcard
Publisher: Studio Wildcard
Single-player/Multiplayer: Single-player & Multiplayer
While it's true that ARK is still a tad unoptimised on PS4, there's no denying its kitchen sink appeal. Dinosaurs and sci-fi is the aim of the game here, as is punching exotic animals square in the face until they die.
Base building is available, and while it's tempting to drop this out of the list altogether for its horrendous UI that looks like it was made on Microsoft Paint, the simple pleasures available in ARK cannot be denied.
Those simple pleasures involve riding a kangaroo creature around. Is ARK actually the most pioneering game of all time? We're not saying it isn't.
10. Stranded Deep
Developer: Beam Team Games
Publisher: Beam Team Games
Single-player/Multiplayer: Single-Player
Pick somewhere that you wouldn't like to be stuck. Odds are that you probably said a haunted house, or in an awkward conversation with your mother about what she just found under your bed. More terrifying than those, though, is the ocean.
As difficult as you would expect a game about trying to forge an existence on a desert island to be, Stranded Deep sees you diving deep into the sea for goodies while trying to avoid the local predators, whether that's a shark or something, much much bigger.
Technically speaking, Stranded Deep isn't the best looking survival sim on PlayStation 4, but it's certainly one of the most rewarding.
9. How To Survive
Developer: Eko Software
Publisher: 505 Games
Single-player/Multiplayer: Single-player
A top down survival game, How To Survive opens with you crashing on an island swarming with zombies. An irreverent narrative and a cast of characters charm enough to keep you invested, as well as the basics of staying hydrated and fed enough to intrigue most survival fanatics.
With it being available on the ultra cheap, collecting all of the pages in a survival manual is a fun distraction that is at its best with some friends in tow via co-op. There's even a second game, though that doesn't quite have the same magic.
8. Rust: Console Edition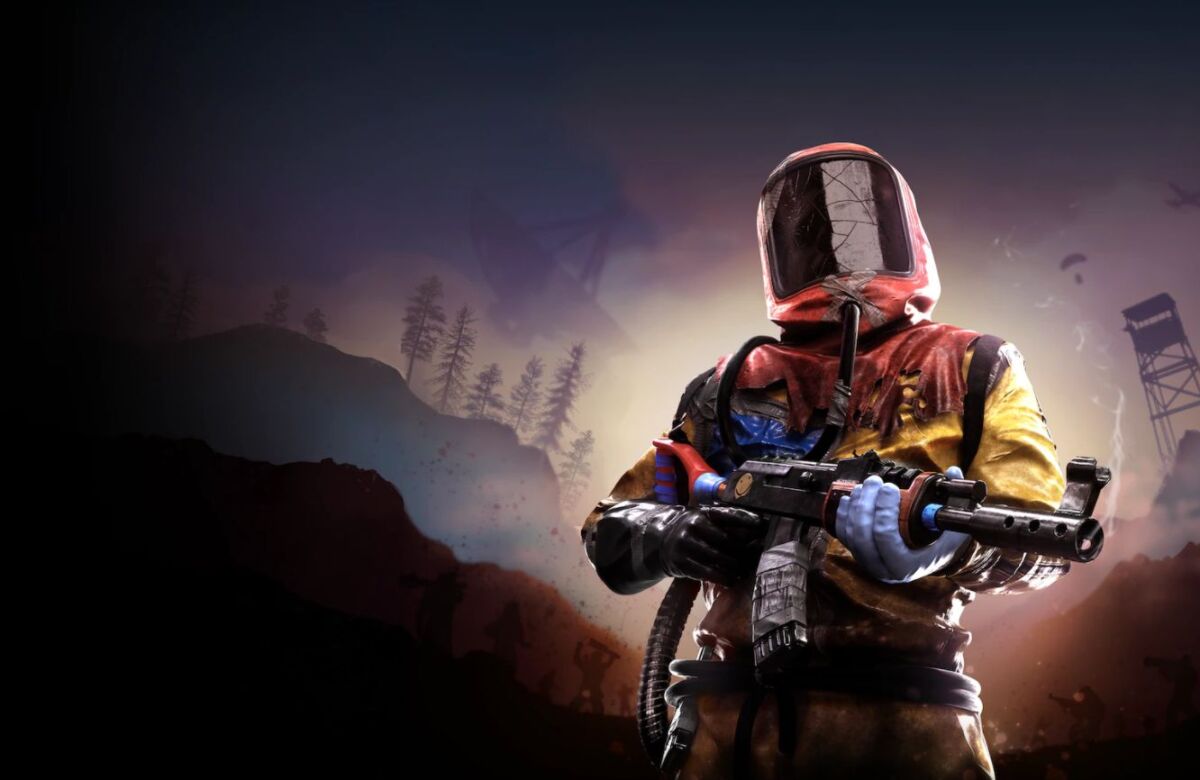 Developer: Double Eleven/Facepunch
Publisher: Double Eleven/Facepunch
Single-player/Multiplayer: Multiplayer
It really is a marvel that Rust even works on the PS4 to begin with, owing to just how much it demands of even high-end gaming PCs. The port takes some fairly significant hits across the board to somehow make the experience work on console, but if it's misery and misanthropy you want, Rust: Console Edition still provides just that.
Despite being quite stripped back when compared to its PC counterpart, Rust: Console Edition has a lot to learn in lessons that will feel extremely harsh sometimes. All of your work can disappear in a matter of minutes thanks to the machinations of others, but once you get rolling, Rust offers highs unlike many other survival games out there.
However, if you don't like PVP and haven't got at least a few hours spare every single day, Rust might not be the best fit for you. Really, that might be a blessing in disguise — Rust can be a lot.
7. Death Road To Canada
Developer: Rocketcat Games
Publisher: Rocketcat Games
Single-player/Multiplayer: Single-player & Co-Op
The aforementioned horse mask game, Death Road To Canada is very silly in its nature, though with a dark twist here and there. Imagine The Organ Trail and Zombies Ate My Neighbours had a baby and you're not that far off.
Death Road puts you on the titular road to Canada as you look to escape a zombie apocalypse with you picking up plenty of weird and wonderful new friends along the way. Each day some new challenge is thrown at you, making each day of progress feel like a miracle.
Don't let the game's cutesy pixel art put you off, though: it's called a Death Road for a reason.
6. Minecraft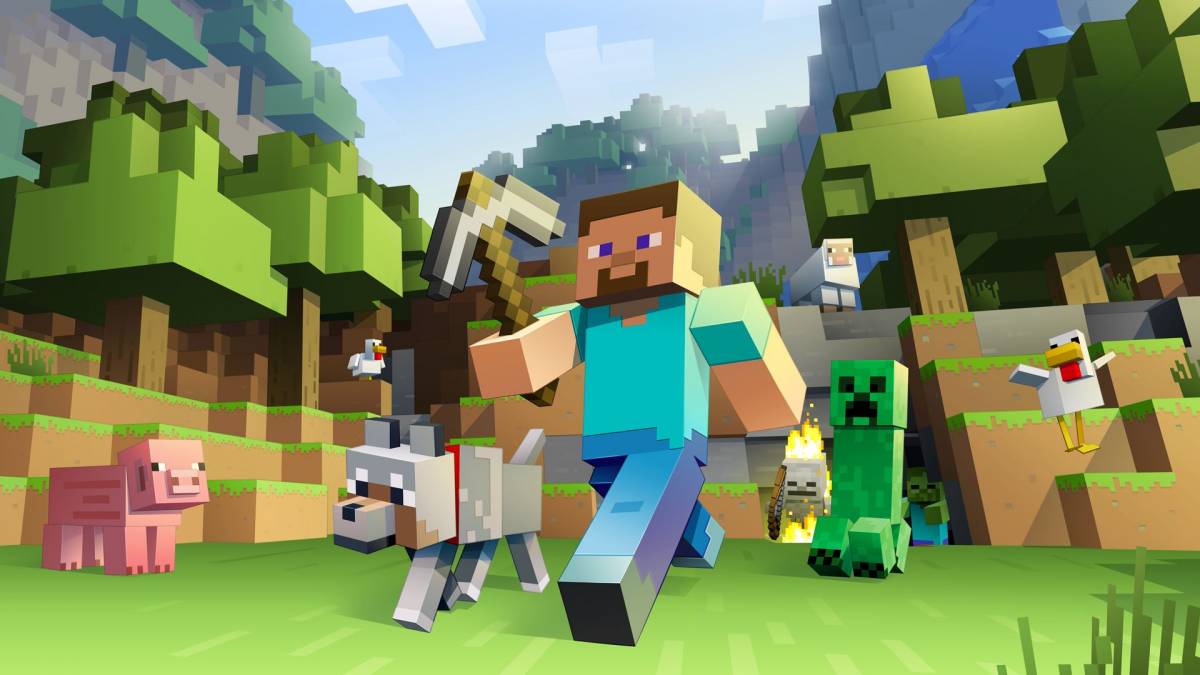 Developer: Mojang
Publisher: Mojang/Microsoft
Single-player/Multiplayer: Single-player & Multiplayer
You know what Minecraft is; your nan knows what Minecraft is; people who have been dead for 100 years know what Minecraft is. While more of a slow-burn creation game than outright survival, it's not something you should take lightly, despite appearances.
The building and survival phenomenon is what you make of it, so if you want to build an obscene monument or simply try to outlast the Creepers and Zombies that come streaming your way, it's all up to you. It's not a hardcore survival experience by any means, but there's a reason why it's been so popular for so long.
5. This War of Mine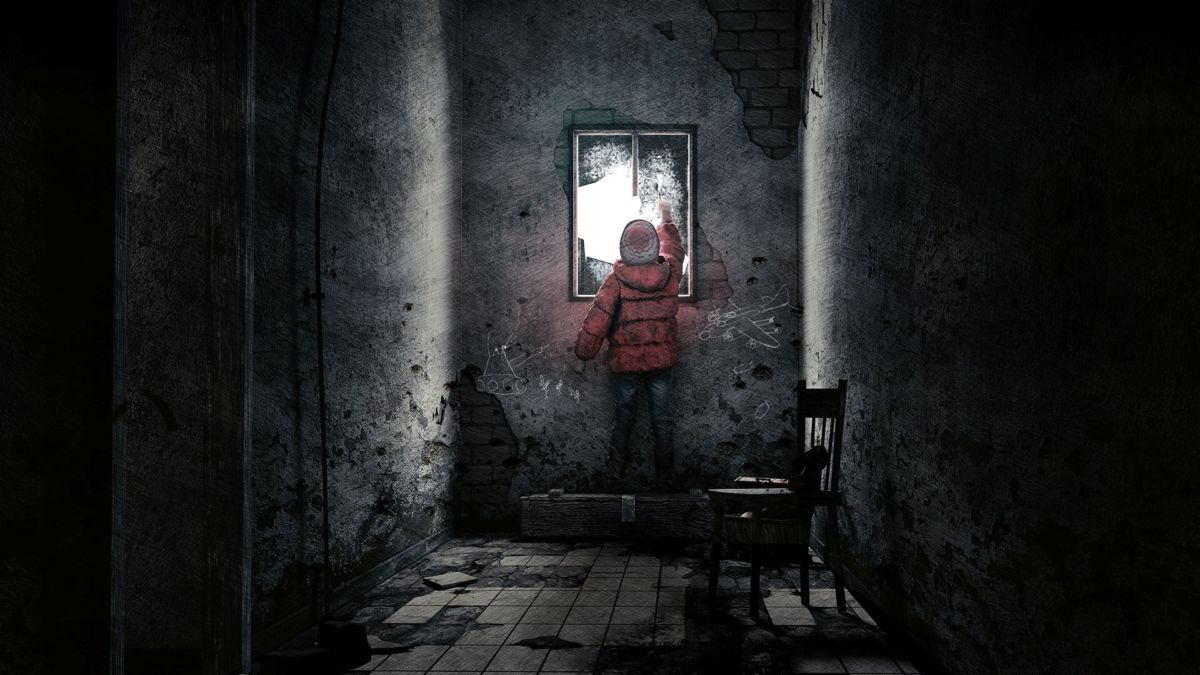 Developer: 11 bit studios
Publisher: 11 bit studios
Single-player/Multiplayer: Single-player
A game that makes you feel like a bag of crap for anything you do, This War of Mine flips the script on war games and makes you the innocent bystander of said conflict instead. Just in case that wasn't enough, it even has a DLC where children depend on you.
Playing as a clutch of civilians each with their own personality, you must do whatever it takes to stay alive when normality is ripped away from you. The game constantly asks the difficult questions of you and no matter how hard you try, war will always claim some victims who don't deserve it.
4. Don't Starve
Developer: Klei Entertainment
Publisher: Klei Entertainment
Single-player/Multiplayer: Single-player & Co-Op
A survival game almost as old as the console itself, Don't Starve was the solitary survival experience on the PlayStation 4 for the longest time, but it's still as fun now as it was all those years ago.
When you find yourself alone on a hostile island, you have to scrape your way through the day and then hope that you have enough fire to last you through the night. It's punishing thanks to its permadeath nature, but if you need some help, the co-op spin-off Don't Starve Together is just as great.
3. Subnautica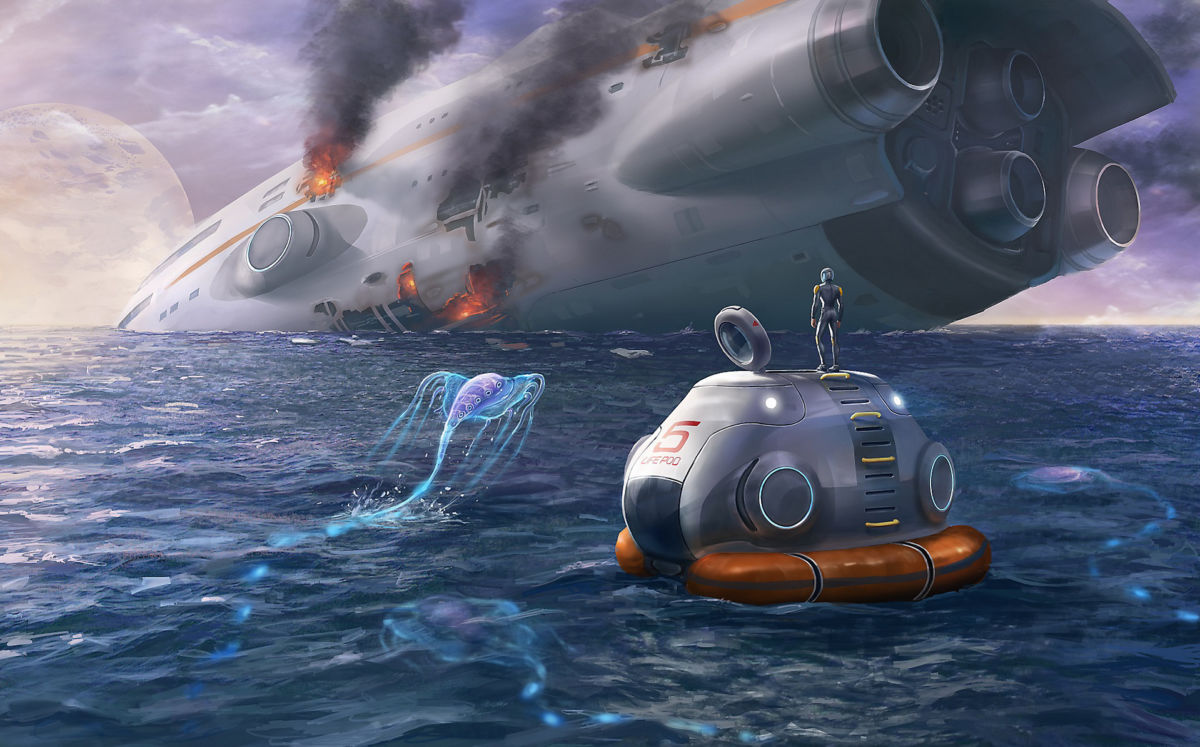 Developer: Unknown Worlds Entertainment
Publisher: Unknown Worlds Entertainment
Single-player/Multiplayer: Single-player
Water traversal in video games is never the friend of anyone, so it was surprising to see Subnautica do it so damn well that we couldn't help but dive in whenever we could.
You can even build yourself a little base under the water, painfully claiming back pieces of normality as you uncover the mysteries of this planet. That normality is absolutely shattered when you visit the depths, though.
Exploring a water-based alien world is seriously fun, especially the deeper you go and the more ominous things become. There's a tonne of depth to Subnautica (pun absolutely intended) and with loads of depths to also explore at your own leisure, it's one of the more approachable survival games on PS4.
And once you're done with it, there's always Below Zero.
From our Subnautica review:
"Despite some quibbles, Subnautica was one survival game that I didn't just want to survive in — I flourished and revelled in creating my own life under the sea. It feels unlike anything else in its (rather crowded) genre with its own identity shining through. Quite simply one of the most best and most rewarding survival games you will find on a console — or anywhere."
2. The Long Dark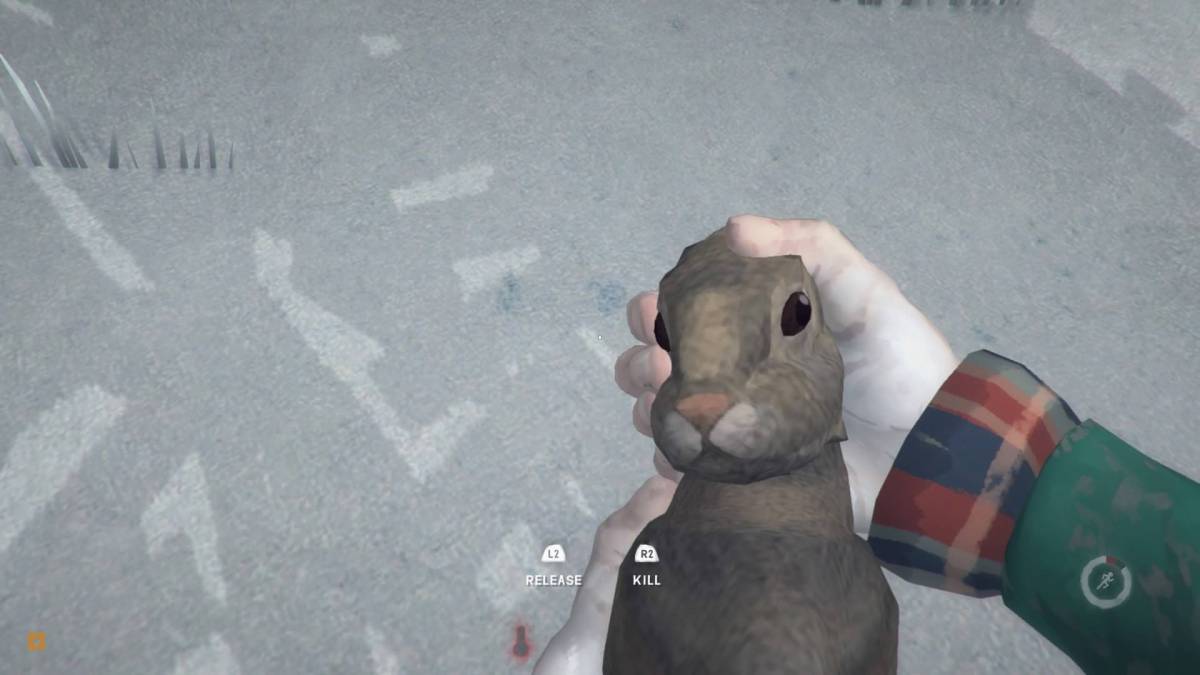 Developer: Hinterland Studio
Publisher: Hinterland Studio
Single-player/Multiplayer: Single-player
A post-apocalyptic survival game without zombies or any of the usual nonsense? Sign us up.
The Long Dark is a mature experience set in the harsh climes of Vancouver, Columbia where the biggest enemy is the environment itself. Those looking for action a minute need not apply; The Long Dark is all about appreciating the somber nature of solitude and scrimping along to simply stay alive.
While the wolves and bears might be threats to fear, Mother Nature herself is the big bad in this gripping survival game.
From our The Long Dark review:
"The Long Dark sets a fine example for other survival games to follow. It will pull you in and have you worrying about the correct balance of condensed milk and beef jerky in your inventory without you even realising."
1. The Forest
Developer: Endnight Games
Publisher: Endnight Games
Single-player/Multiplayer: Single-player & Co-Op
While The Forest falls into some familiar survival trappings, there's so much more beneath the surface (quite literally) of this ingenious, enterprising life invader.
Lovely aesthetic aside, its enemies learn and adapt to your actions, so if you go full aggro, so will they. The caverns underneath the map turn The Forest into a straight horror game, as well as the co-op offering a great bonding exercise for you and your friends as you build chairs out of teeth and bones.
There's even a story about saving your kid called Timmy from cannibals, but we're sure he'll be fine without us.
From our The Forest review:
"If you're yet to try the game on PC, its PS4 version is a surprisingly sleek and arguably just as rewarding time-sinker that won't even make you feel bad for being a terrible parent. Sorry, Timmy, I am one with the trees now."
Any we missed? Let us know.
READ NEXT: Best PS4 Indie Games You Should Check Out
Some of the coverage you find on Cultured Vultures contains affiliate links, which provide us with small commissions based on purchases made from visiting our site. We cover gaming news, movie reviews, wrestling and much more.