As John Carpenter once said: "Horror is a reaction, it's not a genre." It's a sentiment shared by American writer Douglas E. Winter, who described it as an emotion. If you've ever played the best PS4 horror games, you may know what they mean.
The constant tension, the increased heart rate, the occasional jump scare that threatens to send your controller flying. Those are what define horror.
So when we compiled this list of the PS4's greatest horrors, that's precisely what we looked for. Do you find being scared out of your wits entertaining? Then you'll want to add all of these games to your hard drive. Delete LittleBigPlanet or Slime Rancher or any of those other happy-go-lucky fluffy games and make room for hundreds of gigabytes of scares.
We did our best to include only PS4 exclusives, but that would require ignoring truly phenomenal horror games, so pardon any multi-platform titles. In addition, thanks to backwards compatibility, all of these PlayStation 4 spooks will also work on PlayStation 5.
The Best PS4 Horror Games
25. Lone Survivor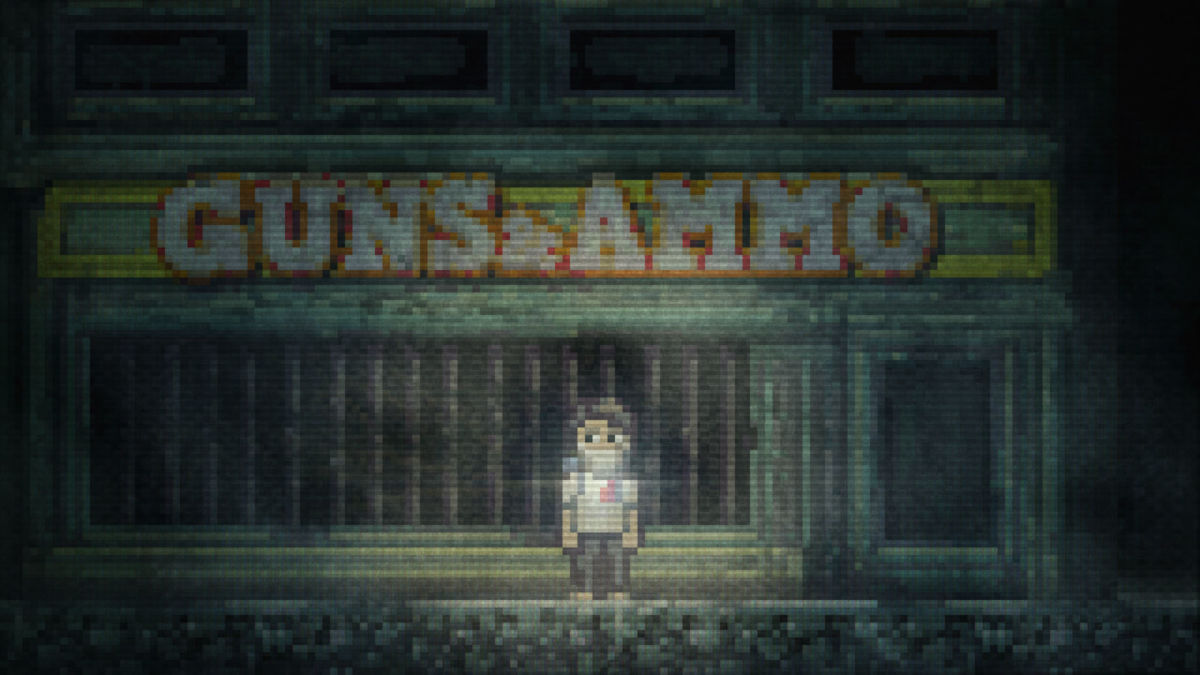 Developer: Superflat Games
Publisher: Superflat Games
Horror doesn't have to look good to be scary: We were frightened for years by PSOne graphics.
Lone Survivor even further solidifies this point, surprisingly on a console that can handle polished and textured environments. The psychological horror adventure has players escaping a diseased city infested with ravenous, mindless inhabitants that stand in the way of your path to freedom.
Lone Survivor allows you to decide how you'll handle your escape. Will you aid survivors or try to make it alone? Are you concerned about your physical health or will you push the unnamed protagonist to his limits? There are many different ways to play through this quirky horror title, and each playthrough is a unique experience.
The PS4 edition is an extended cut, with new story details, more areas to scour, and more.
24. Remothered: Tormented Fathers
Developer: Stormind Games
Publisher: Darril Arts
How can you really terrify players with your game? By making them feel like they're part of the narrative. Stormind Games did precisely that in an unpredictable experience that toys with your mind and has you teetering on the line between good and evil.
As Rosemary Reed, players set out to help in the investigation of Celeste, a girl that had gone missing. Tormented Fathers is the first part of a three-chapter story, and it's a strong start. Obsession is a common theme and murder is around every corner as you try to survive the dynamic gameplay. Will you take your pursuer head-on or try to find a place to hide until they're gone?
There are many strong points in Remothered, but the soundtrack by Final Fantasy, Halo, and Metal Gear Solid composer Nobuko Toda and Luca Balboni shines and elevates the tension.
23. The Vanishing of Ethan Carter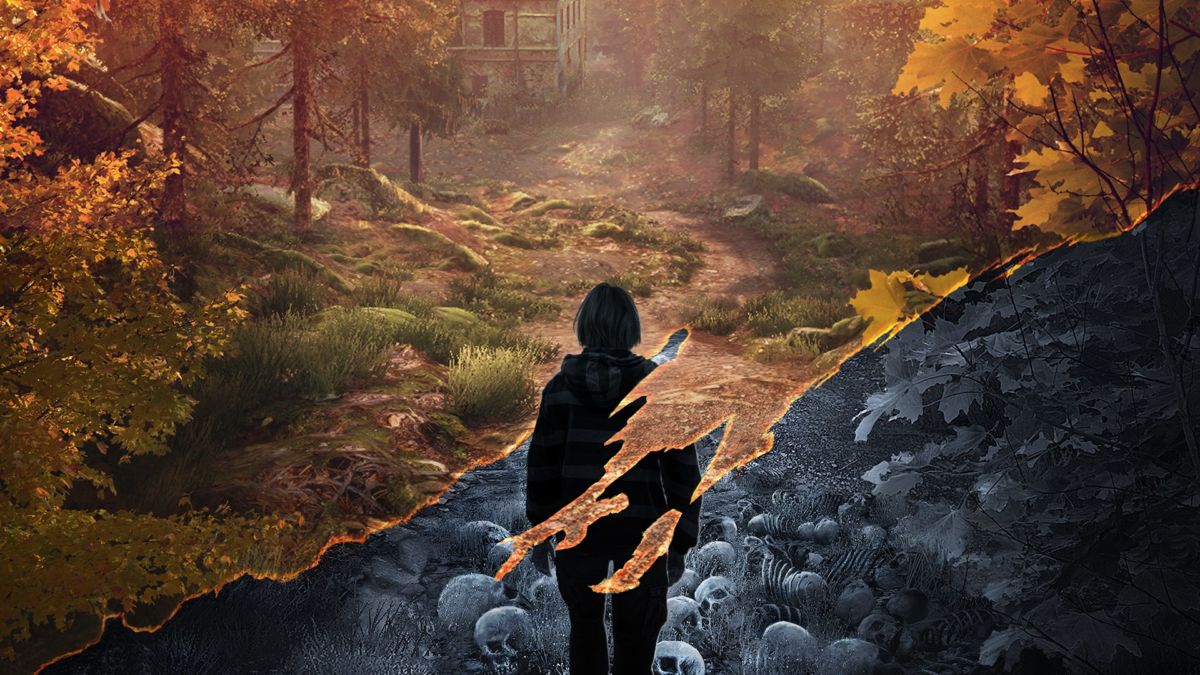 Developer: The Astronauts
Publisher: The Astronauts
Red Creek Valley, WI sounds like the kind of sleepy rural town where something mysterious and supernatural would unfold. Kind of like Twin Peaks and Brightfalls. In The Vanishing of Ethan Carter, that's exactly what happens in the Wisconsin town when paranormal investigator Paul Prospero responds to a fan letter from 12-year-old Ethan Carter.
When he arrives, he finds himself having to investigate the disappearance of his young fan and uncover the dark secret of Ethan's family. At the heart of it is an evil supernatural entity known only as the Sleeper, the driving force behind Ethan's disappearance and Prospero's paranormal horror adventure.
The Vanishing of Ethan Carter relies heavily on exploration through the open world to drive the narrative. It's up to the player to determine where to go next to unravel more of Ethan's story, and those that are less astute may find themselves wandering around, searching for the next spectre to move the narrative forward.
The horror is subtle, so don't expect a ton of jump scares. Instead, The Astronauts suck you in with even pacing and frequent creepy moments.
22. Dying Light
Developer: Techland
Publisher: Warner Bros. Interactive Entertainment
Dodging zombies at night is bad enough. Dying Light ups the ante with a mutated aberration that's smart, fast, and on the hunt for fresh meat. When you're not cowering in the shadows, hiding from the Volatile until daybreak, you're exploring the vast region of Harran, using parkour to move throughout the fictional city, keeping to rooftops to avoid running into a horde of undead.
While the story is passable at best, maneuvering throughout the quarantine zone will keep your heart racing. One wrong step can land you right in the middle of a group of bloodthirsty zombies. Your only hope in surviving the infected city is a diverse arsenal of craftable items and upgradeable weapons.
Dying Light is a vast improvement over Techland's prior attempt at zombie thrills, Dead Island. Faster pacing, more detailed environments, and higher stakes help create a more memorable and far more terrifying horror game for the PS4.
21. Dead by Daylight
Developer: Behaviour Interactive
Publisher: Starbreeze Studios
Do you have what it takes to survive being stalked by a deranged killer or are you better suited as the hunter, stalking your prey in a confined environment?
Dead by Daylight lets you try your hand at either scenario in an online environment. Playing with up to five people, you can either jump into the role of the hapless victim trying to start a series of generators to escape or take control of a murderous Killer equipped with unique skills and deadly weapons.
While you may think it's more fun to play as the Killer, Behaviour Interactive put enough time and effort into the Survivors so that the "cat and mouse" gameplay is fun regardless of which side you're on. Of course, Killers have a bit more to tinker with, but even Survivors can start rounds with gadgets and supplies to gain an edge over their pursuer.
Dead by Daylight is a pretty straightforward multiplayer experience that doesn't overcomplicate with multiple game modes and an overabundance of options and features. There is also no denying it was made specifically with horror fans in mind as it features DLC characters Michael Myers (Halloween), Leatherface (Texas Chainsaw Massacre), and Ash Williams (Evil Dead).
20. Friday the 13th: The Game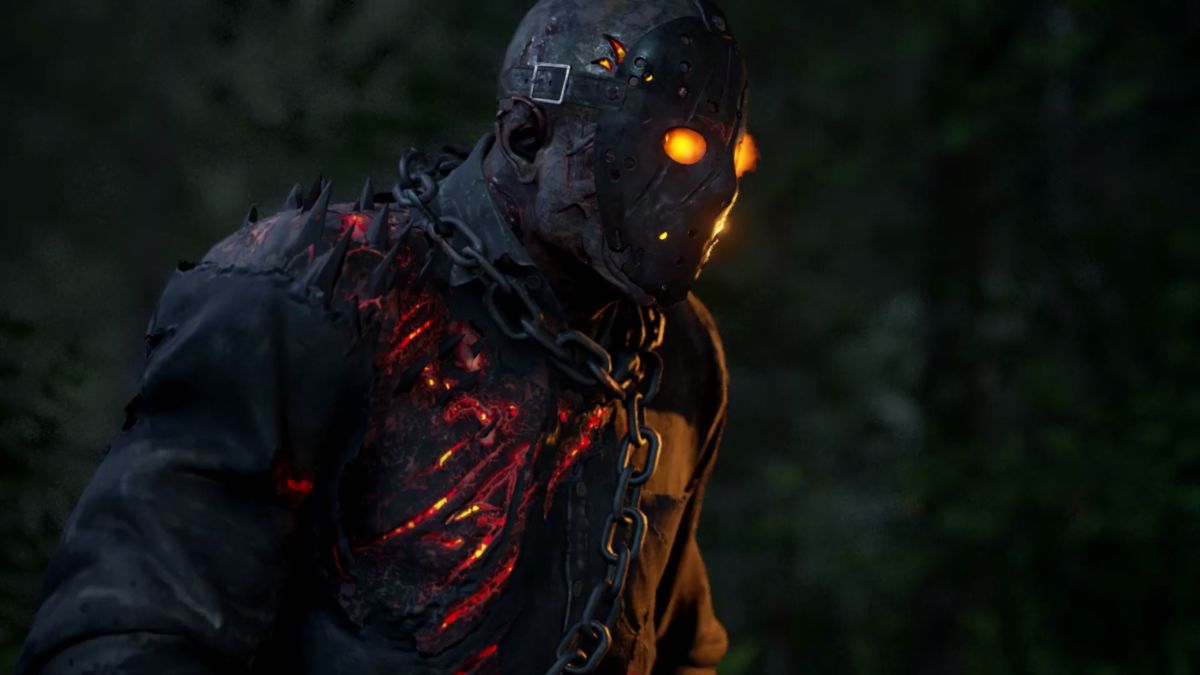 Developer: Illfonic & Black Tower Studios
Publisher: Gun Media
When it launched, Friday the 13th was a completely different kind of horror.
Rampant with glitches and servers that refused to let anyone play, it simply wasn't fun. After what must have been a few dozen patches later, Gun Media was able to turn things around and deliver a Friday the 13th game that felt at home within the franchise.
To get the best horror experience, you'll need to play as one of the camp counselors in the online multiplayer. You'll be immersed in the series thanks to impeccable use of the original score, the distant screams of fellow counselors, and slow-but-steady pacing.
While your main goal is to avoid Jason at all costs, you also need to scour familiar locations (including the Jarvis residence and Camp Crystal Lake) to either repair a car or boat, call the police or organize with other players to kill Jason.
Otherwise, it's a 20 minute game of hide-and-seek during which Jason Voorhees has access to a host of abilities that make him the perfect supernatural killer. Now doesn't that sound terrifying?
19. The Evil Within 2
Developer: Tango Gameworks
Publisher: Bethesda Softworks
The Evil Within was one of the scariest games of 2014, so it only makes sense that Tango Gameworks would follow up with one of the scariest games of 2017. With the promise of being reunited with his allegedly deceased daughter, Sebastian Castellanos plugs back into STEM for a trippy journey down horror lane.
Rather than rehash what worked with The Evil Within, the follow-up is a more expansive game with a partially open world and far more baddies to run away from. Of the many horrors you'll face, Anima, the singing ghost lady, is definitely among the most unsettling. This is one of many games on this list of the best PS4 horror games that benefits from great use of atmosphere and sound design, and Anima drives that point pretty hard.
The Evil Within 2 amps up the psychological terrors, ensuring gamers are never quite sure if what they're seeing can kill them. In most scenarios, the likelihood is pretty high.
From our The Evil Within 2 review:
"It may have made some design concessions that could dissuade fans of the original, but The Evil Within 2 is a far more engrossing nightmare that you won't want to wake up from."
18. Layers of Fear
Developer: Bloober Team
Publisher: Bloober Team
Fear, much like art, can be complex. It's not always about things jumping out at you and grotesque monsters lurking down tight hallways: there's a psychological element to horror that Bloober Team SA excels at focusing on in Layers of Fear.
In the heart of a Victorian-era mansion, you'll encounter unsettling imagery the closer the painter gets to succumbing to madness.
Players will get lost in a surprisingly deep story as they explore a world of art framed by the tortured mind of a broken artist just looking to paint his greatest creation.
Much like how Eternal Darkness used character sanity to fake out and terrify the player, Layers of Fear uses a dynamic world that can change with each turn of the camera.
In many ways, this is far more effective than monsters and ghouls and helps make Layers of Fear a must-play horror title.
17. Paranormal Activity: The Lost Soul (VR)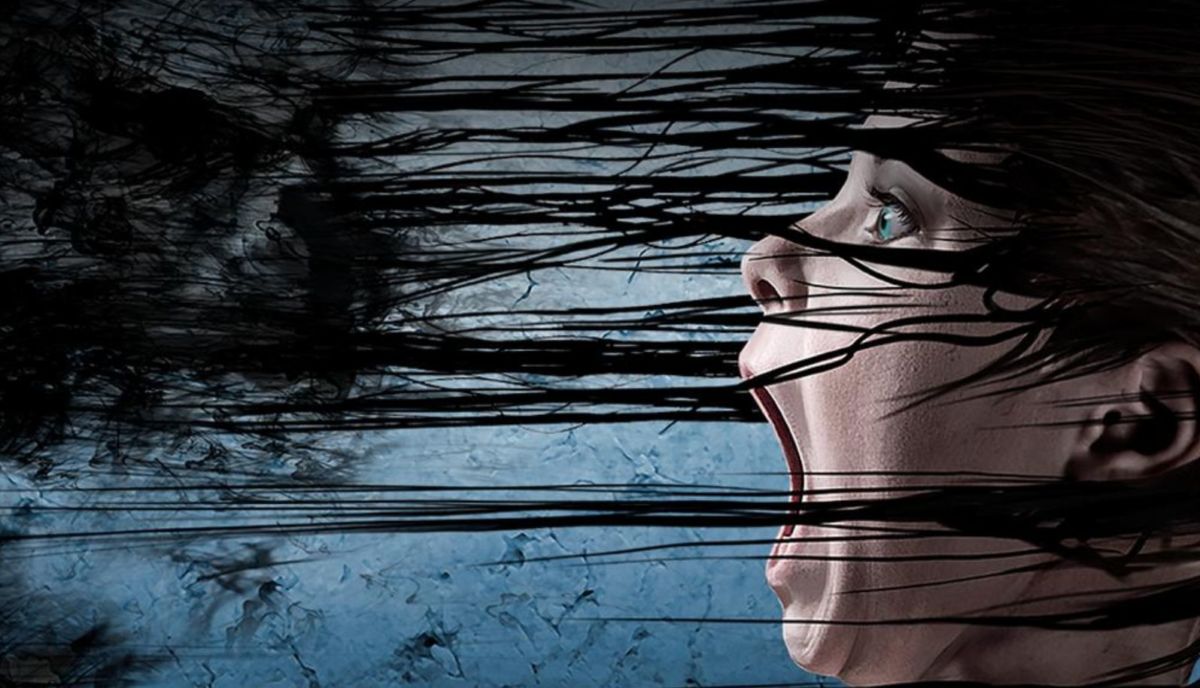 Developer: VRWERX
Publisher: VRWERX
When virtual reality reemerged in the 21st century, horror fans must have known they would be treated to the occasional gem. Surprisingly, Paranormal Activity: The Lost Soul is one such game, revitalizing a tired film franchise with a slow-burn experience that utilizes virtual reality to immerse players in an atmospheric haunted attraction.
The Lost Soul is an original story based in the universe of Paranormal Activity. The game blends in elements of what worked so well in the original movie to create a shocking horror game for PSVR.
As you make your way through an otherwise harmless-looking suburban home, you have only a flashlight to protect you; and it's really not all that much of a defense from the supernatural horrors that await.
16. Among the Sleep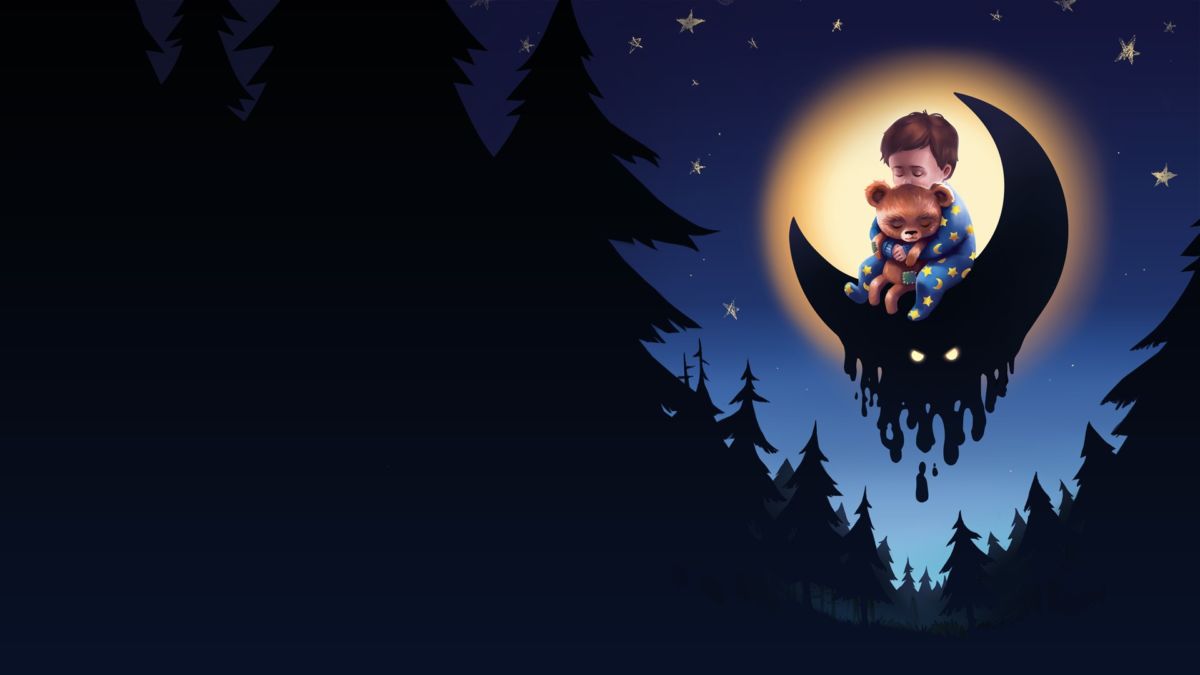 Developer: Krillbite Studio
Publisher: Krillbite Studio
There are so many horror games where you play as an able-bodied adult equipped with an arsenal of weapons and abilities. Among the Sleep shifts from the familiar and puts you into the footie pajamas of a toddler that's trapped inside a twisted nightmare. All he wants to do is find his mommy, so he embarks on a journey with the anthropomorphic teddy bear, Teddy.
Just because he's a baby doesn't mean he's safe from the monstrosities of the world. In fact, the game is one big allusion to the fear spurred by an alcoholic parent. Lost in the creation of his own imagination, the child is forced to escape from the clutches of two shadowy monsters.
A distressing narrative, the occasional jump scare, and the creatures that haunt the toddler all create an uncomfortable, but still enjoyable, PS4 horror game.
15. The Walking Dead: Saints & Sinners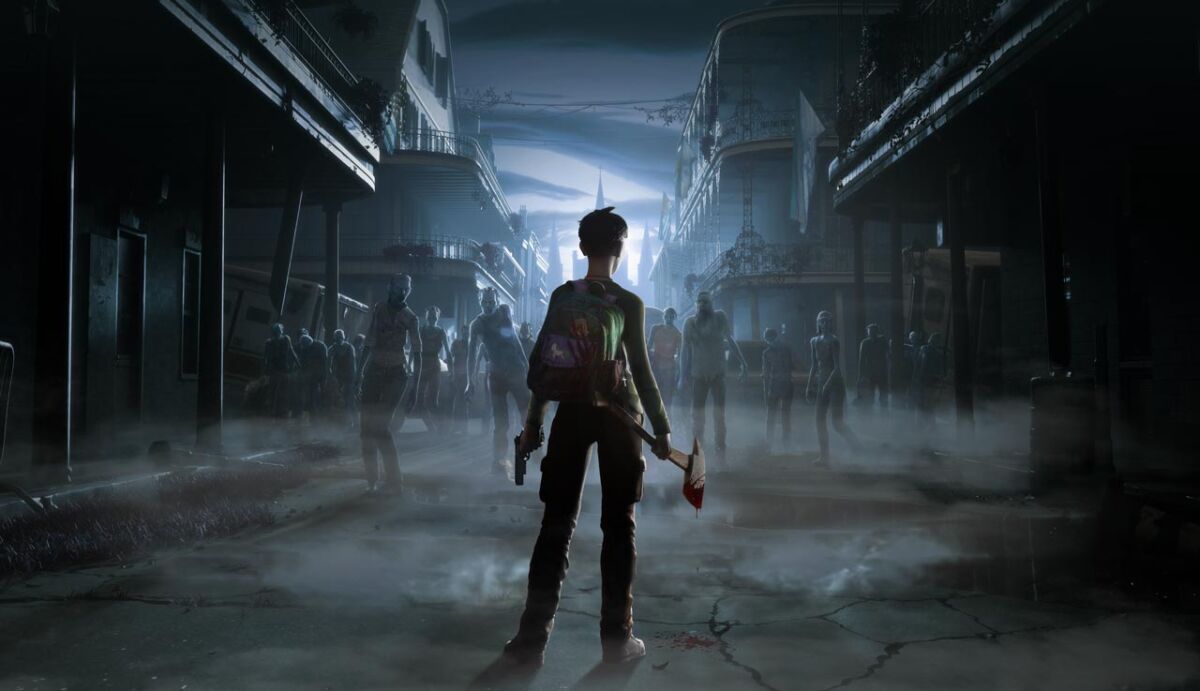 Developer: Skydance Interactive
Publisher: Skydance Interactive
The world of The Walking Dead is your playground. Sure, it's overrun by the undead and people looking to pilfer your supplies, but don't let that stop you from exploring the flooded regions of New Orleans.
Saints & Sinners is a highly interactive VR experience that allows you to carve your path. Slink through the streets and avoid the undead on your quest to uncover supplies and survive another day. Unfortunately, it's no easy task. The undead are everywhere, and your defenses are minimal.
The undead aren't your only threat. Every survivor has an agenda, whether it's to impede your progress and steal from you or ask you to accomplish a deadly task. How you handle them, though, is entirely up to you and can be the difference between life and death.
Saints & Sinners is a terrifying experience that never lets up. And the fact that zombies are right in your face thanks to virtual reality only amplifies the terror.
14. Amnesia: Rebirth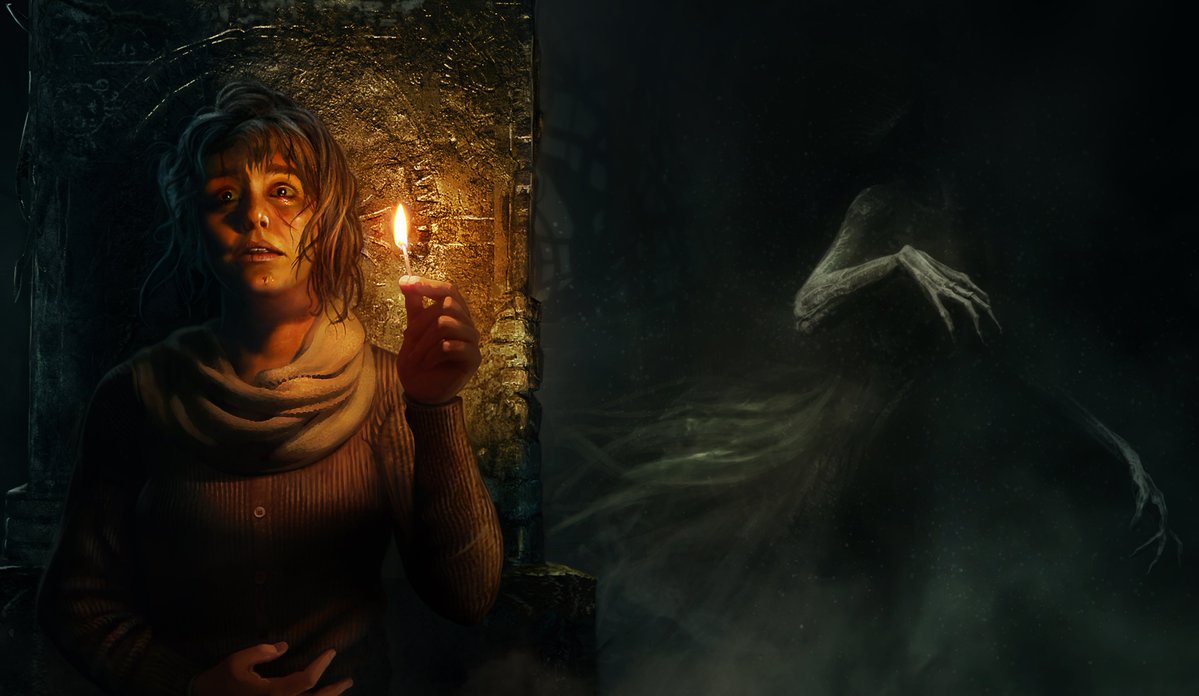 Developer: Frictional Games
Publisher: Frictional Games
Outlast may take much of the credit, but the Amnesia series really spearheaded the "helpless protagonist" trope. Well, it's back again, this time in Frictional Games' Amnesia: Rebirth.
As Tasi Trianon, players embark on a terrifying journey of discovery. One that's riddled with more questions than answers. The desert of Algeria is home to terrifying atrocities – and they all want to feed on your ever-growing fear.
Like previous installments, you have nothing but your quick feet and ability to hide to save you from a terrible fate. Tackle challenging puzzles, scour for resources, and, most importantly, run for cover in this horrifying first-person adventure.
Survive long enough, and you may just uncover what really happened that landed Trianon in the middle of the desert with little memory of their past.
13. The Dark Pictures: Little Hope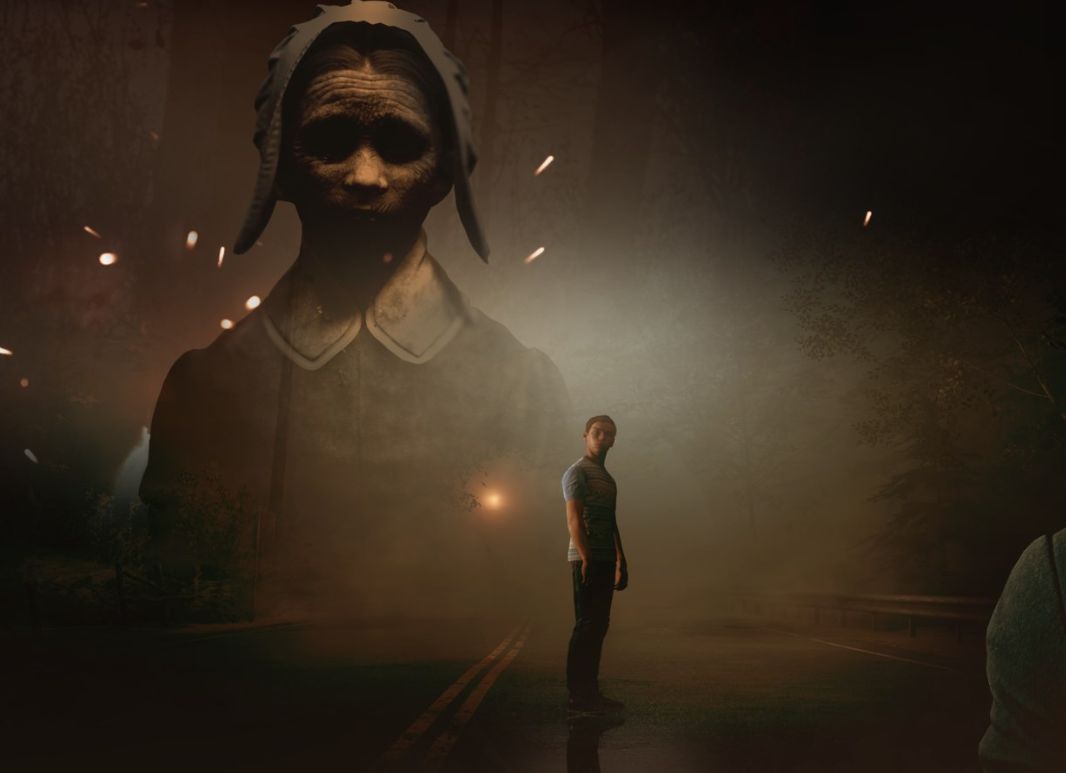 Developer: Supermassive Games
Publisher: Bandai Namco Entertainment
After sending players into the middle of the South Pacific, Supermassive Games changes things up quite a bit in its second installment in The Dark Pictures Anthology. Players travel to the titular town of Little Hope, a place steeped in dark history and infested by the grim memories of its sordid past.
Four college students and their professor must escape the pesky apparitions haunting Little Hope that tie the present to the 17th-century Andover Witch Trials. It's absolutely a take on the Salem Witch Trials, with several parallels to the grim events that plagued the historic Massachusetts town.
Little Hope is narrative-driven, but players don't have to sit through it alone. Join up with a friend to unravel the mystery behind Little Hope online or gather together in front of your PS4 and live through the horrors of the sleepy town together, voting on decisions that will ultimately change character relationships and alter the course of the game.
12. Visage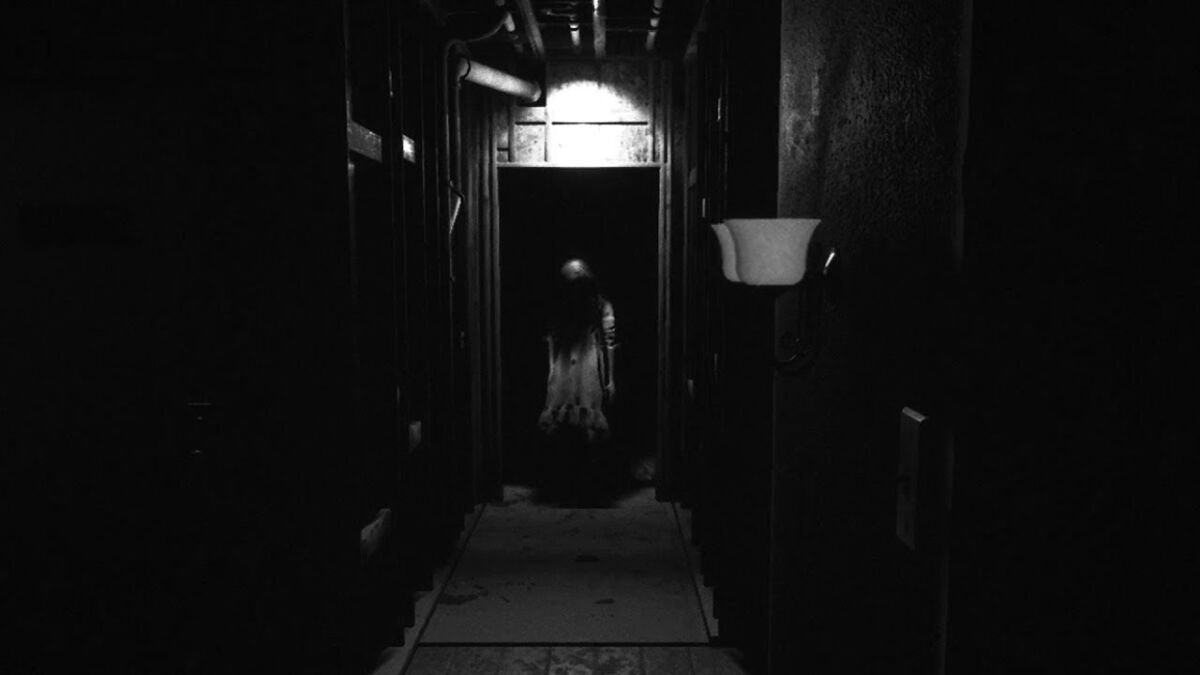 Developer: SadSquare Studio
Publisher: SadSquare Studio
Home is where the horror is in this first-person psychological horror title. Movies like Paranormal Activity and The Amityville Horror have proven to us that even the most innocuous-looking homes can be the site of a grisly past. In Visage, you'll explore one such home, haunted by its terrible, deadly past.
The more you explore, the deeper you'll get into its blood-soaked history. Uncover the truth behind the years of death and decay that have soaked into the floorboards and coated every inch of the suburban abode.
Visage is intended to build tension, so don't expect a ton of gameplay. You'll do a lot of walking as well-timed sound cues and moody music summon a sense of unease. Stick to the light and keep your terror meter down, else you'll attract the heart-stopping darkness that infests the home.
11. Darkwood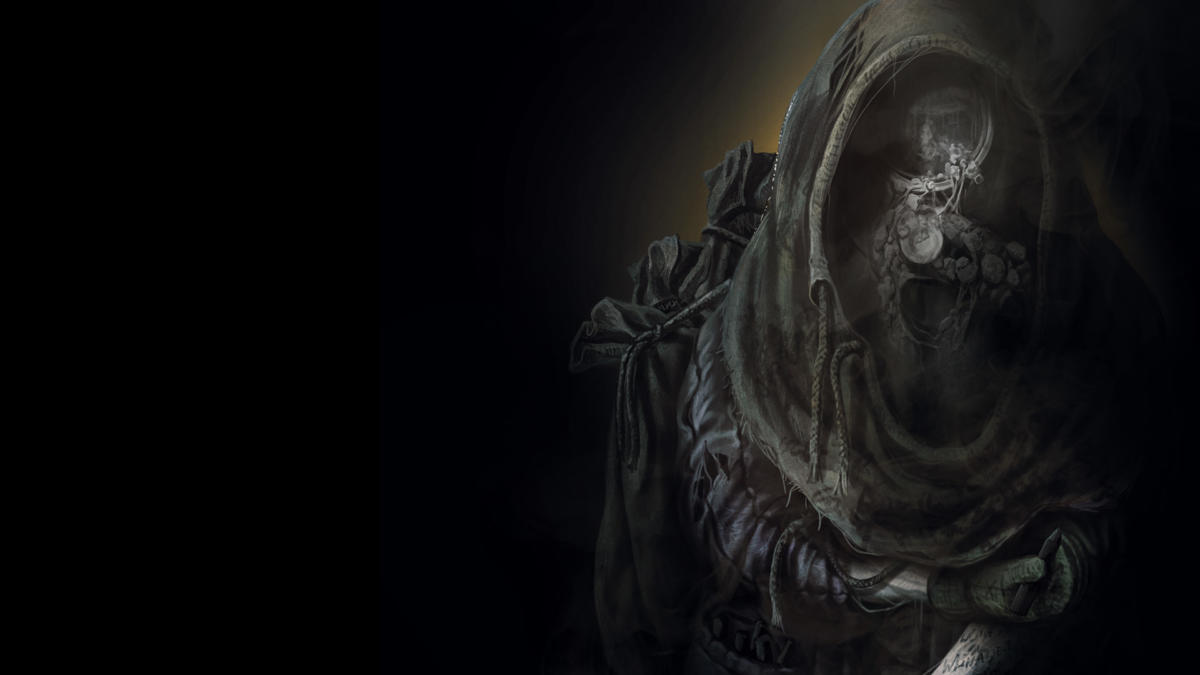 Developer: Acid Wizard Studio
Publisher: Acid Wizard Studio
Can you survive within the depths of a decaying forest? Darkwood will test your skills in a top-down horror experience that blends exploration and survival perfectly. When the sun casts its dim glow over the eerie forest, it's relatively safe to go on a hunt for supplies. Gather planks of wood, medicine, and other items to bring back to your shelter.
Make it back before the sun sets, and you may just survive the night. Get caught in the midst of the expansive forest, and you'll be privy to unknown horrors that stalk the shadows. Darkwood provides the tools for survival. You just have to know how to use them.
In the comfort of your safehouse, you can board up windows and block doors to keep the terrors on the outside. Looking for a fight? Sparse ammo and breakable melee weapons are your only defense from the things that go bump in the night.
Darkwood is atmospheric and creepy, making use of shadows and splendid audio design to send chills down your spine.
10. Alien: Isolation
Developer: The Creative Assembly
Publisher: Sega
There's a clattering in the vents above you, maybe a scream down the desolate hallways that lie ahead. As you approach your next objective, murderous androids or a deadly band of survivors stand in your way. This is life aboard Sevastopol Station for Amanda Ripley, and it's all exacerbated by the presence of the greatest terror of all – a lanky xenomorph on the hunt for blood.
Alien: Isolation recaptures the tense pacing of Ridley Scott's original sci-fi horror and is the first game in the franchise to trade immense firepower for gadgets and noisemakers. A pulse rifle won't help you here as the xeno is an indestructible force, which only further enhances the scares of Creative Assembly's entry in the Alien series.
Isolation puts stealth over combat and showcases the talents of Ellen Ripley's engineer daughter in a worthwhile experience that, while technically also released on the PS3, saw its greatest potential realised in its PS4 version.
9. Until Dawn
Developer: Supermassive Games
Publisher: Sony Computer Entertainment
From the creators of LittleBigPlanet and Start the Party! Save the World comes Until Dawn, a survival horror game set in the Blackwood Mountains. That's quite the tone shift for Supermassive Games, but the developer has little issue finding a home in the horror genre.
Until Dawn is heavy on quick-time events, but the even pacing and intriguing storythe evil w makes that pretty easy to overlook. Its greatest feat is the "butterfly effect" system, where every choice has a consequence later on down the road. Sure, it's not the newest concept, but it's quite a bit more complex in Until Dawn than it has been in many other games.
Supermassive Games' romp in the icy mountains has everything you'd expect from a true-to-form survival horror title. There's plenty of gore, mysterious characters, jump scares, over the top death scenes, and an unexpected twist that completely changes the game.
8. Observer
Developer: Bloober Team
Publisher: Aspyr
As Daniel Lazarski, a detective of the Observers police unit, players are equipped with a host of abilities that help them in the investigation of a grisly murder. In the wake of a digital plague known as the nanophage, the world has been torn apart by war and the spread of drug use. It's not a pretty place and helps bolster the psychological horrors intertwined within.
There is plenty to mess around with your head, including one segment that throws just about everything the game has at you without mercy. It's often hard to tell what you're looking at, which lends to the mystery that keeps players unsure of what may be coming at them next. If you can get past the monotony of the stealth segments, you're in for one heck of a mind-bending ride.
From our Observer review:
"Observer lays the paranoia and atmosphere on thick, while not sacrificing significantly in the gameplay and story department. The result is a nicely balanced, consistent and compelling experience that is easily recommended to horror and sci-fi fans."
7. Outlast 2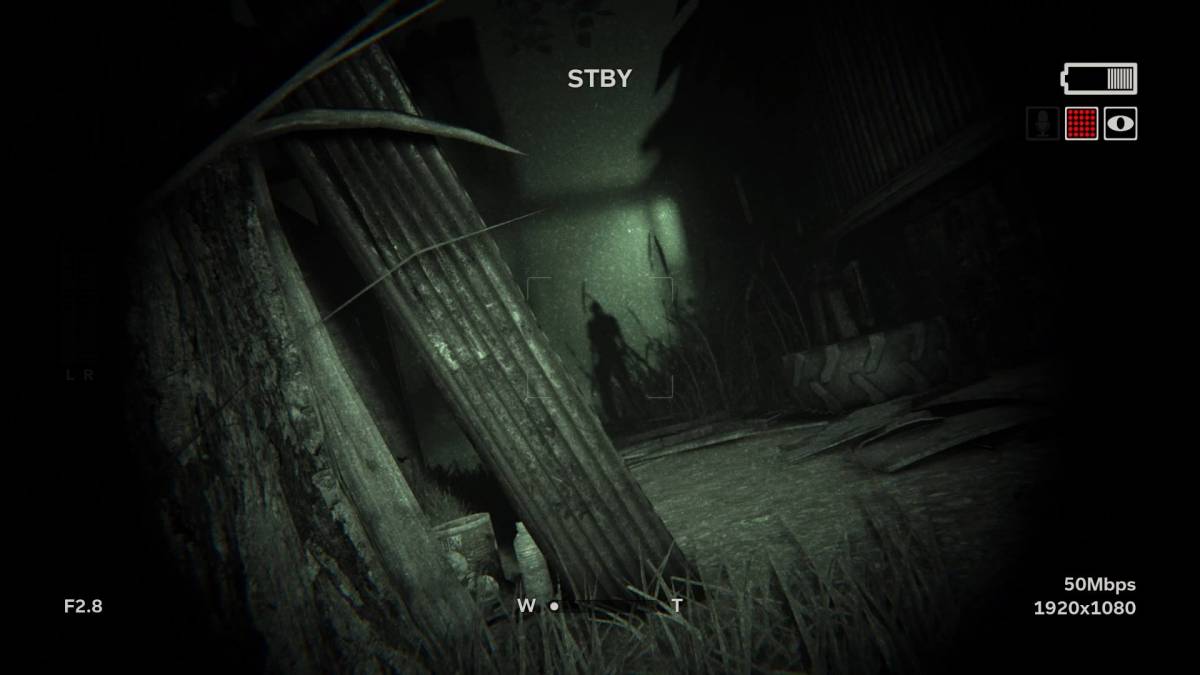 Developer: Red Barrels
Publisher: Red Barrels
After the original Outlast terrified gamers with a relatively simple concept, there was no doubt a sequel would emerge. Red Barrels didn't disappoint when they sent players in the Supai region of Arizona, again equipped with nothing more than a video camera and night vision.
Outlast 2 trades in the familiar setting of a decrepit asylum for a secluded village but is still set in the same universe. That, of course, means the crazies tare back. Outlast 2 has heavy religious overtones that help play into the overall creep factor of the isolated village.
While Outlast focused more on in-your-face horror, Outlast 2 is better at building up anticipation. Ultimately, you spend plenty of time expecting the worst which results in a more tense experience that keeps you on the edge.
From our Outlast 2 review:
"Its trial and error gameplay is going to irritate plenty of players, but once Outlast 2 has you, it's a nightmare that you won't be able or want to wake up from."
6. The Forest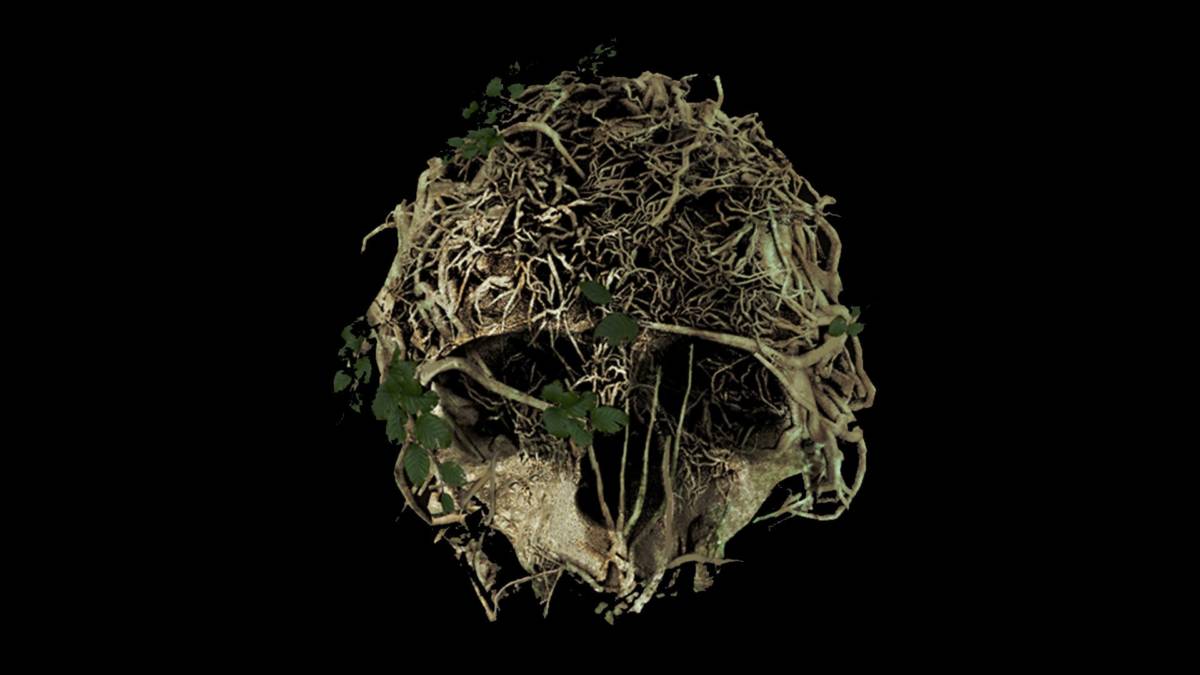 Developer: Endnight Games Ltd
Publisher: Endnight Games Ltd
We have to assume that not all cannibals are bad. Some just want to be left alone and enjoy their secluded islands. Then there are the mutated freaks of Endnight Games' The Forest, a survival game with heavy undertones of horror.
These cannibals come at the most inopportune moments along your journey, their eerie calls echoing in the distance. Catch them at the right moment and you may just spot their shadowed frames standing at the edge of your encampment. It's all shades of freaky, even if they don't pursue and attack.
While the focus of The Forest is surviving, a concept that's nothing new to the gaming world, the cannibalistic mutants help add a thick layer of horror. Humanoid cannibals may be bad enough, but there's also an army of multi-limbed, limbless, and malformed creatures lurking about the depths of the forest.
Can you survive long enough to locate your son and uncover the secrets of the peninsula? Or will you succumb to the horrors that stalk you come nightfall?
From our The Forest review:
"A smart port of a PC cult favourite, The Forest on PS4 is simply one of the best survival experiences you will find on a console."
5. Little Nightmares
Developer: Tarsier Studios
Publisher: Bandai Namco Entertainment
Tarsier Studios entices placers with a slow-paced platformer with a stunning art style and incredibly creepy environments. Then, the studio throws hulking monstrosities pulled from a Tim Burton nightmare into the fray. When molded together, it's a thoroughly enjoyable experience that is more unnerving than in-your-face scary.
Little Nightmares is an atmospheric adventure ripe with puzzles and surprisingly fun platforming segments.
Among the more puzzling aspects is the occasional heart-pounding escape from the clutches of clay-faced chefs, long-armed janitors, and a mysterious lady with mystical powers. The character design is by far among the most horrifying in recent history and is sure to find its way into your dreams.
Or, should we say, into your Little Nightmares?
From our Little Nightmares review:
"Even if it is going to grab you by the throat for just a few hours, Little Nightmares is one game you won't want to shake free from."
4. Resident Evil 7
Developer: Capcom
Publisher: Capcom
There are two very distinct reasons why Resident Evil 7 is on this list of the best PS4 horror games.
To start, it was the first game in the series to have a real sense of atmosphere since the first two games.
Second, if you play it with a PSVR headset, you're going to experience fear on an entirely new level. Okay, maybe it's not that scary, but survival horror and virtual reality go together better than we could have expected, and Resident Evil 7 is a prime example of how they marry.
While many panned Resi 7 for deviating too much from the original series, it's the fresher notes that make it such a good game. The new location, characters, and story give the series the restart it needed.
As for the first-person view? It fits right into the Resident Evil franchise. Koshi Nakanishi knew exactly how to bring the series back to its roots without being a dull rehash.
From our Resident Evil 7 review:
"This is the most impressive return to form I've seen in a long time. With heart-pounding scares, clever puzzles, and formidable enemies; Resident Evil 7: Biohazard is one of the best horror titles I've ever played."
3. The Last of Us Remastered
Developer: Naughty Dog
Publisher: Sony Computer Entertainment
We toyed with leaving The Last of Us off the list since it's technically a PS3 game, but it deserves to be on here.
Even though the remastered version doesn't change much beyond visuals and framerate, the story, gameplay, characters, tone, and included DLC are enough to make this a remastered version worth owning, even if you've played the original.
If you've yet to dive into The Last of Us, you're in for a treat. Naughty Dog's grasp on effective storytelling weaves a gut-wrenching tale that will have you laughing, crying, and letting out the occasional scream.
The infected are fast and deadly, but what's sure to get your pulse racing is the sound design. The moment you know what a Clicker sounds like, you'll wish you could forget.
There are plenty of tense, horrifying moments, but it's the dynamic between Troy Baker and Ashley Johnson that truly sells the experience. It's emotional, gripping, and just downright excellent.
2. Bloodborne
Developer: From Software
Publisher: Sony Computer Entertainment
If you somehow are in the school of thought that Bloodborne doesn't belong on a horror list, we have to ask – have you gone mad?
Between the gothic tone, horrifying creature design, and tense pacing, Bloodborne practically defines the genre.
It may be light on jump scares (note we say light, not devoid of), but a horror game is so much more than one-off shocking moments. Sure, the adrenaline that comes with anticipating your next scream is fun, but so is the rush of knowing the enemy up ahead will totally decimate you.
Beyond the scourge beasts, brutish giants, and fishmen, Bloodborne perpetuates a feeling of dread, from the moment you awaken as a hunter to the towering final boss. If you don't mind complicated gameplay that requires patience and timing, Bloodborne is one horror title that belongs in every PS4 owner's library.
1. Resident Evil 2
Developer: Capcom R&D Division 1
Publisher: Capcom
Like you didn't see this coming.
As much praise as we sang for Resident Evil 7, the remake of Resident Evil 2 gets it doubly so. Rather than simply slap fresh new visuals on the 1998 sequel, Capcom went back to the drawing board, using the RE Engine to build a game that looks and sounds phenomenal.
The beautifully grotesque visuals and impressive use of sound design immerse players in the atmosphere of the museum-turned-police station. Every zombie groan and licker growl, the rhythmic thumping of Mr. X, and the occasional moments of eerie silence round out a game that excels at being terrifying.
While the story remains largely unchanged and we don't quite get the same "A and B" scenarios, Resident Evil 2 expertly captures what we loved so much about the original.
Nostalgia aside, the remake is also a well-rounded horror title for newcomers to the Resident Evil series with a worthy introduction to one of, if not the, best cast of characters in the series.
A remake of the third game, meanwhile, didn't quite manage to live up to it.
From our Resident Evil 2 review:
"A faithful remake that does exactly what it needed to do while adding plenty of its own ideas, Resident Evil 2 is now as terrifying in 2019 as it was in 1998."
READ NEXT: Biggest Upcoming New Horror Games of 2021 & Beyond