For a reason that's always been unbeknownst to us, a lot of console gamers lash out against indie games. Perhaps they've seen one too many PlayStation Plus and Games With Gold months without a certified AAA title to make their investment seem worth it, or maybe it's because they don't seem like the real deal; graphics keep getting prettier and open worlds keep getting bigger. But they're really missing out, particularly when it comes to the best PS4 indie games.
Sure, the PlayStation 4 can't get anywhere near Steam in terms of the output of quality fare from smaller studios, but there are still plenty to sink your teeth into, whether it's a throwback 2D platformer or a startlingly polished effort that looks like it came out from the likes of Ubisoft or EA. As we've seen from the likes of Hellblade in the past, indies can look every inch like their blockbuster peers.
With that in mind, we decided to delve into our handsomely expanding library and bring you some of the best PS4 indie games there are. This is by no means a definitive list, and most of them aren't even exclusive to PlayStation, but they're all games you should be checking out nonetheless. We're chucking out games that might have been published in part by Sony or a publisher of similar stature, just so they keep that true 'independent' tag. Sorry, Journey, Little Nightmares, and the rest.
Don't forget, either, that all of these indie games will also work on PlayStation 5 thanks to backwards compatibility.
The Best PS4 Indies
1. Rogue Legacy
Developer: Cellar Door Games
Publisher: Cellar Door Games
It's always astounding to me that this roguelike is barely spoken about in the pantheon of the greatest games ever made. Without wanting to raise your expectations of it too much, imagine your childhood favourites were modernised with some of the most interesting mechanics you're ever likely to see in a video game and you have a recipe for something special.
Taking place in an impossibly structured castle, Rogue Legacy sets you up to fail. You will probably die in the first ten minutes; it's just that punishing. But instead of starting from a checkpoint, you must pick things up all over again (at least to begin with) as a descendent of the deceased. These new characters come with their own unique traits and skills, meaning that one playthrough is never the same as another.
Rogue Legacy is frustrating and endearing at once, so prepare to give yourself some hand cramp with this one.
2. Outlast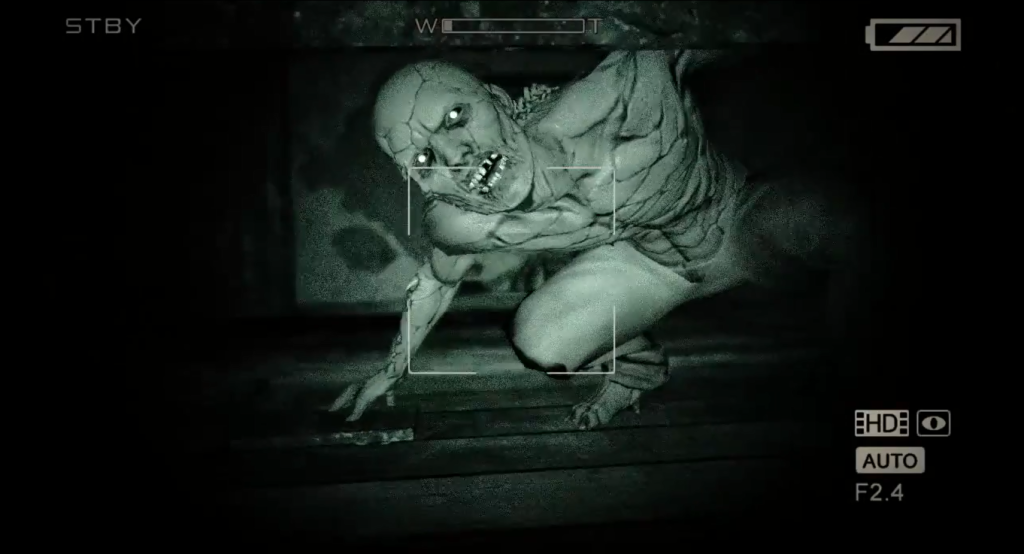 Developer: Red Barrels
Publisher: Red Barrels
With its sequel now out in the wild, a lot of gamers are looking back on the original Outlast with rose-tinted glasses. While I personally adored Outlast 2, Red Barrels' original effort to terrify unsuspecting gamers makes the cut here purely because of how it became the standard-bearer not just for indie horror games, but also the wider horror market.
Plenty of imitators have come and gone in the years since Miles Upshur crept around a disturbing mental asylum, but it still retains that claustrophobic, visually uncompromising appeal that made it so viscerally inviting back in 2013.
It's also the first game review we ever published on Cultured Vultures, so check it out if you want a laugh.
3. Hotline Miami
Developer: Dennaton Games
Publisher: Devolver Digital
Mr. Shifty owes a lot to Hotline Miami and its sequel, though it has to be said that it didn't come anywhere close to matching the unforgettable aesthetic of the cardiac simulator from Dennaton Games.
Looking like a pulp eighties action movie and boasting one of the best video game soundtracks ever made (it played a huge part in making synthwave as popular as it is now), Hotline Miami just stuck with the gaming consciousness. Do you like hurting other people?
It's endlessly difficult and you may even have to "game" the game to make progress at some points, but there's nothing quite as satisfying as solving the violent puzzle required to clear a room full of bad guys. Or maybe you're the bad guy? You're just going to have to play to find out.
4. Inside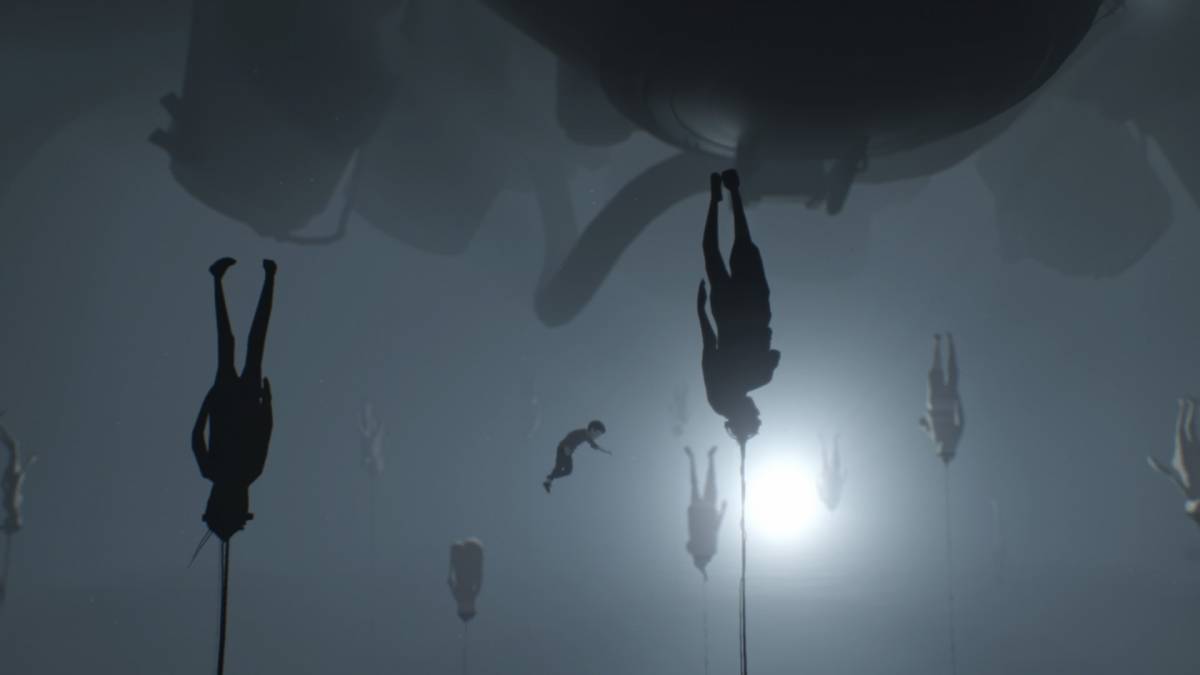 Developer: PLAYDEAD
Publisher: PLAYDEAD
The war between Inside and Limbo will rage on for years with most gamers split down the middle on which Playdead title is the best. While Limbo was a captivating, almost horrifyingly brutal game that captured more than a few plaudits, Inside has to claim a spot on this list for taking the groundwork and running with it.
Almost everything that was great about Limbo has been upgraded for Inside. It looks better, offering denser and more gloomily vibrant environments while also managing to ramp up the fear factor – there isn't anything that stays with you quite like watching a young boy be forcefully drowned. Better yet, the masterful ambiguity of everything in Inside means that it's one of those rare times when a game allows you to come to your own conclusions without seeming like a cop-out.
Check out a demo across a choice of platforms if you're yet to.
5. Super Meat Boy
Developer: Team Meat
Publisher: Team Meat
Have you ever felt like a piece of meat? Not in a sexually objectified kind of way, just that you genuinely feel like you may be a reincarnated pork chop? Well, then, Super Meat Boy is the game for you, allowing you to flip and flop over its many challenging stages, all while giving you more cardiovascular problems than eating a whole cow would. Man, I'm hungry.
Super Meat Boy helped to change the landscape of modern 2D platformers, offering the simplest gameplay with the toughest difficulty ceiling I think I have ever encountered.
No matter how many times I was ground into mince, however, I kept coming back, refusing to be made out to look like a chicken. It has a delightfully sincere core to it, too, which never comes across as being hammy as you try to save your girlfriend from the clutches of a dastardly villain.
You may meat (heh) your match with Super Meat Boy, but beef yourself up with a whole load of caffeine an– I've totally lost control of all this meat talk. Just play it.
6. Hyper Light Drifter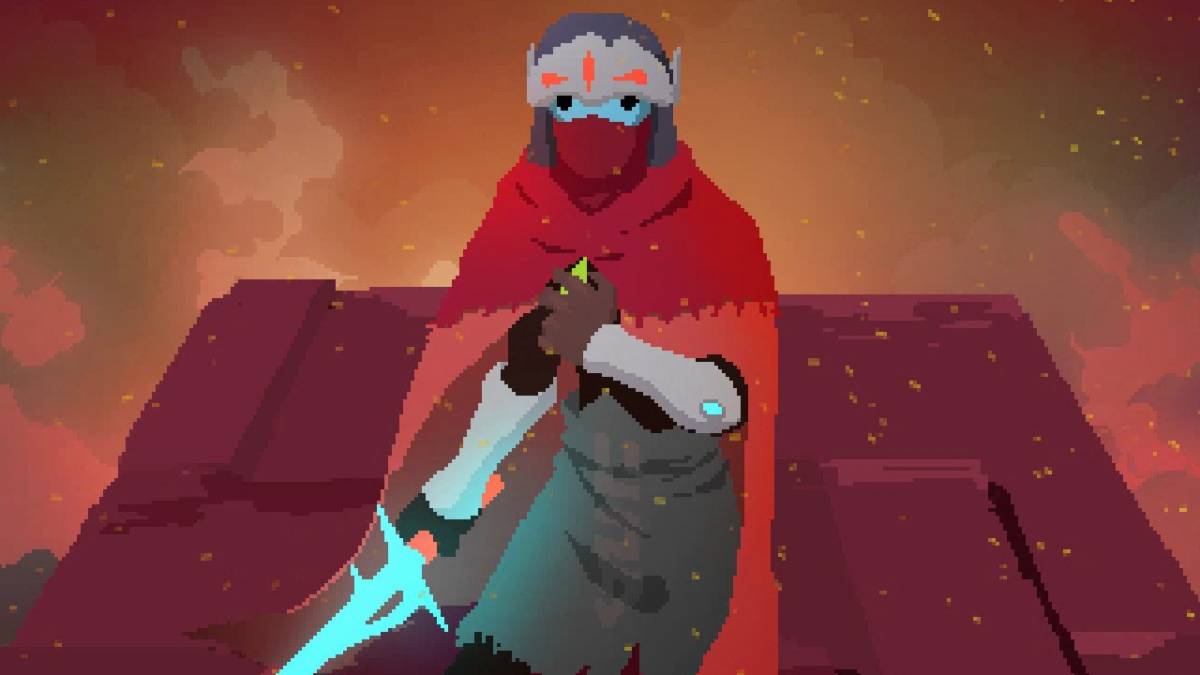 Developer: Team Meat
Publisher: Heart Machine
Quite simply one of the coolest games ever made, Hyper Light Drifter feels like the beautiful baby of The Legend of Zelda and Metroid.
It's dangerously addictive, features more pixels than a SNES family reunion, and possesses a difficulty level that just about strikes the sweet spot between your controller going out of the window and printing off a certificate of achievement every time you beat one of its many bosses.
As you might come to expect from such a stylised game, Hyper Light Drifter's visuals and audio coalesce to form something that wouldn't be out of place from the arcade cabinets of old.
However, it holds enough modernisation to make it the perfect bridge between the old and new styles of gaming and one title which I cannot recommend enough. Try it, and if you aren't charmed by the Drifter's silent badassery, you may not have your priorities in order.
7. Darkest Dungeon
Developer: Red Hook Studios
Publisher: Merge Games
The perfect RPG  for people who hate RPGs, Darkest Dungeon takes the well-worn tropes of the genre and makes them fresh, which is no easy task. It also helps that keeping your motley crew alive and, almost as importantly, sane is one of the more interesting mechanics introduced to gaming in recent years, making each expedition into dark dungeons that much more intense.
Featuring a distinctive art style and a difficulty curve that goes from a straight line to bottom-of-a-canyon without warning, Darkest Dungeon is not going to be for everyone. It's stressful in the best kind of way, meaning that each successful mission feels miraculous and worth celebrating. On the other side of the coin, failure in Darkest Dungeon will feel like a knife to the gut.
You don't so much visit the world created by Red Hook Studios as you do climb inside and hope to come out of it alive.
8. SOMA
Developer: Frictional Games
Publisher: Frictional Games
It may have quietly slipped into relative obscurity in the years since release, but Frictional Games' SOMA is every bit the perfect horror game experience, dealing some of the most oppressive and emotionally wearying scenes you're ever likely to come across in a video game. From the gentle monotony of its early goings to the startling revelations that soon follow, SOMA is an absolute ride.
It would seriously spoil things to tell you what it's all about, so let's just say that it will probably subvert your expectations. Just like Frictional's seminal Amnesia, their most recent effort leaves you vulnerable against creeping dangers, all with an aesthetic that would make Ken Levine proud.
It's worth seeking out if you let it slip you by, but one quick word of advice: don't stay in one place for too long.
9. Night In the Woods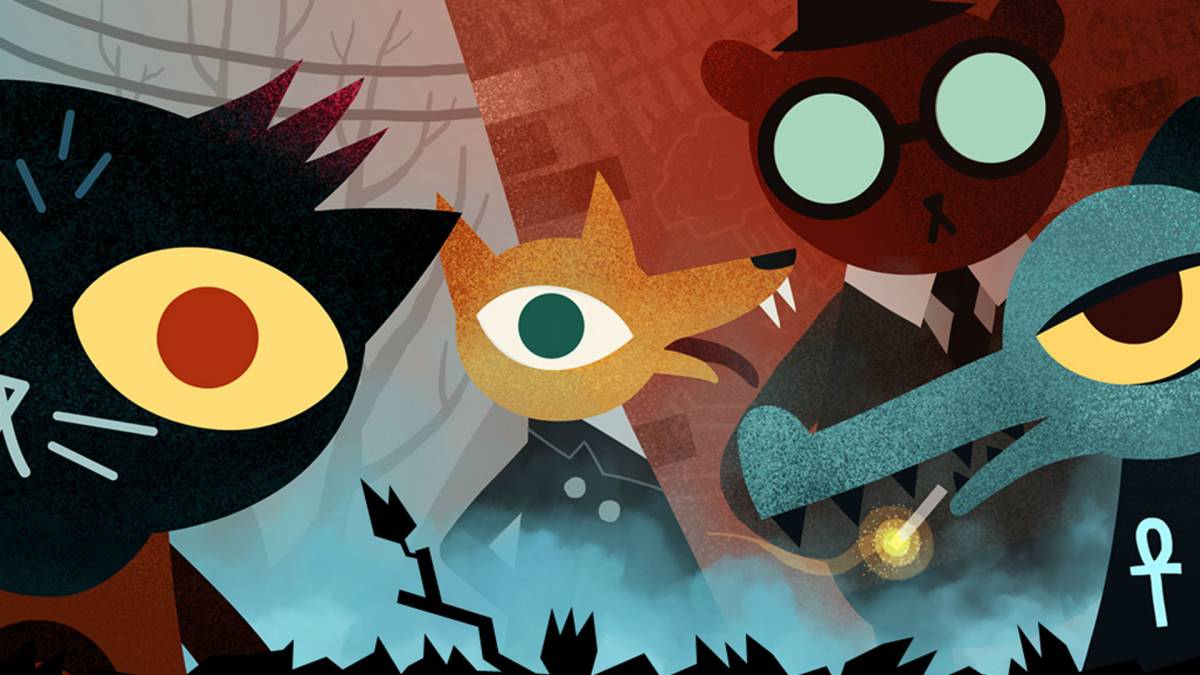 Developer: Infinite Fall
Publisher: Finji
Probably the most certifiably "indie" game on this list, Night in the Woods is a lo-fi effort that's all about the small things. There's no grand objective to strive for, just animals talking a lot about life and growing up, anchored by a female protagonist who drops out of college. It may be too twee for some, but it can really charm you if you let it.
The highlight of Night In the Woods is its sharp writing, which deals deftly in social commentary without ever coming across as hokey; one of the hardest things any creative person can pull off. The game is open-ended to a degree, allowing you to cultivate friendships and gain a deeper understanding of the inhabitants Possum Springs. It's like Stardew Valley without the farming.
And with that, you should be sold on the game.
10. Stardew Valley
Developer: ConcernedApe
Publisher: ConcernedApe
Speak of the devil and it will totally encompass your life. Stardew Valley is a game that's going to very quietly but unrepentantly take over your gaming routine, tasking you with plucking parsnips in the early hours of the morning. And you're going to love every second of it.
One of the most relaxing games ever made, time passes slowly in Stardew Valley: the only real objective is to keep your farm afloat. You can go for broke and amass a farm that would make Wal-Mart frown, or just keep it simple and go social, making friends in town and eventually finding love.
It's the perfect antidote to the stresses of everyday life, so whether your life is unravelling or you think your cat might be plotting to kill you, sink into a simpler lifestyle and unwind.
11. Furi
Developer: The Game Bakers
Publisher: The Game Bakers
A simple but devilishly difficult action game, Furi features an ever dastardly rogue's gallery of bosses for you to defeat on your path to freedom. Absolutely dripping with style and some rather filthy beats from the likes of Carpenter Brut, this is one of the coolest indie games on the market that deserves more love.
With the gameplay consisting of a continuous boss rush, you'd be forgiven for thinking that Furi loses its lustre as it wears. Not the case at all. In fact, it gets better as you descend into the rhythm madness of avoiding a screen filled with attacks, your sword in one hand and a gun in the other.
We're going to be furious with you if you overlook this one.
12. What Remains of Edith Finch
Developer: Giant Sparrow
Publisher: Annapurna Interactive
While some may refer to What Remains of Edith Finch as a walking simulator, it really does the game a disservice. While it's true that the gameplay is pretty hands off and doesn't pose much of a challenge, there aren't many games out there that allow you to be a monster aboard a ship and an imaginary king over the space of a few hours.
Following the titular Edith Finch's return to her family home, What Remains takes you through the seemingly cursed existence of the Finch bloodline from one tragic vignette to the next. It's a deeply affecting experience that, more than most, proves that video games are art. High praise, but you try to walk away from this sequence without feeling anything.
From our What Remains of Edith Finch review:
"Shakespearean and endlessly relatable, What Remains of Edith Finch is a stunning piece of drama which will stick with the player for a long time."
13. Dead Cells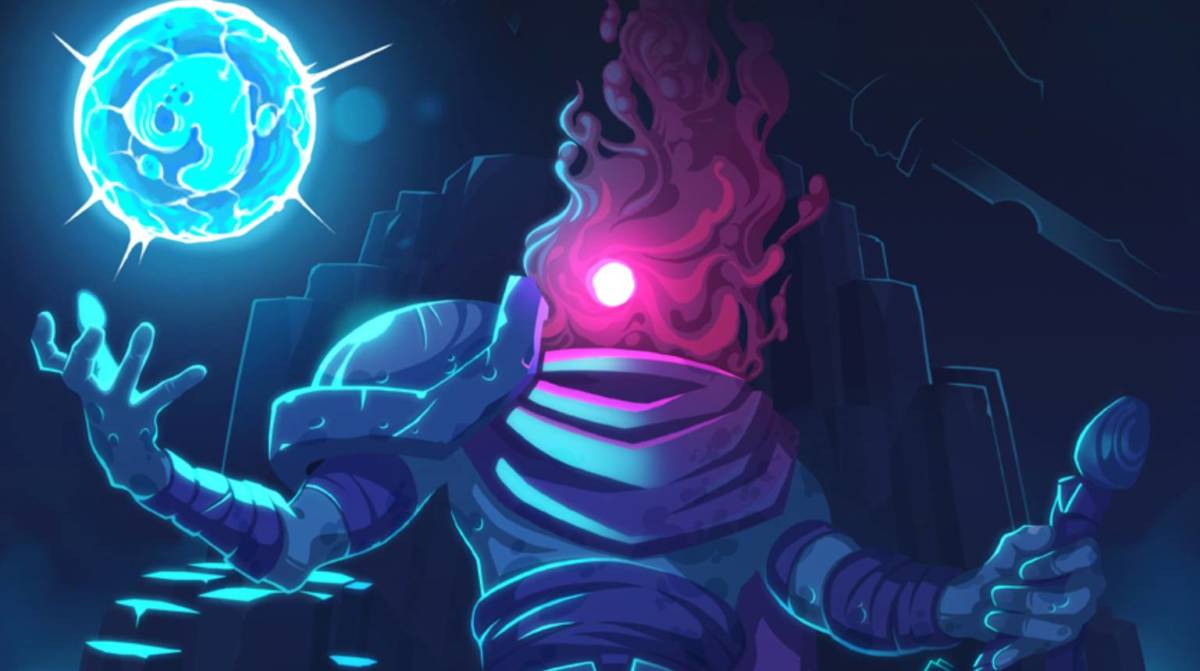 Developer: Motion Twin
Publisher: Motion Twin
Possibly the definition of an indie game, Dead Cells was developed and published by Motion Twin: a worker cooperative where everyone involved with a game's development is equal. That paid dividends for Dead Cells with their combined vision coming together to create a wholly excellent roguevania.
An Early Access success story, Dead Cells doesn't overload the player with exposition and background lore. No, you're just a series of weird worm things who inhabit a suit of armour and keep coming back to life.
Featuring some absolutely demonic bosses and an always changing gameplay experience, Dead Cells' permadeath will keep you playing even after you put your fist through a wall.
From our Dead Cells review:
"An utterly compelling and challenging ride, Dead Cells is a dense and consistently evolving game that is what every budding Early Access game should aspire to become."
14. Celeste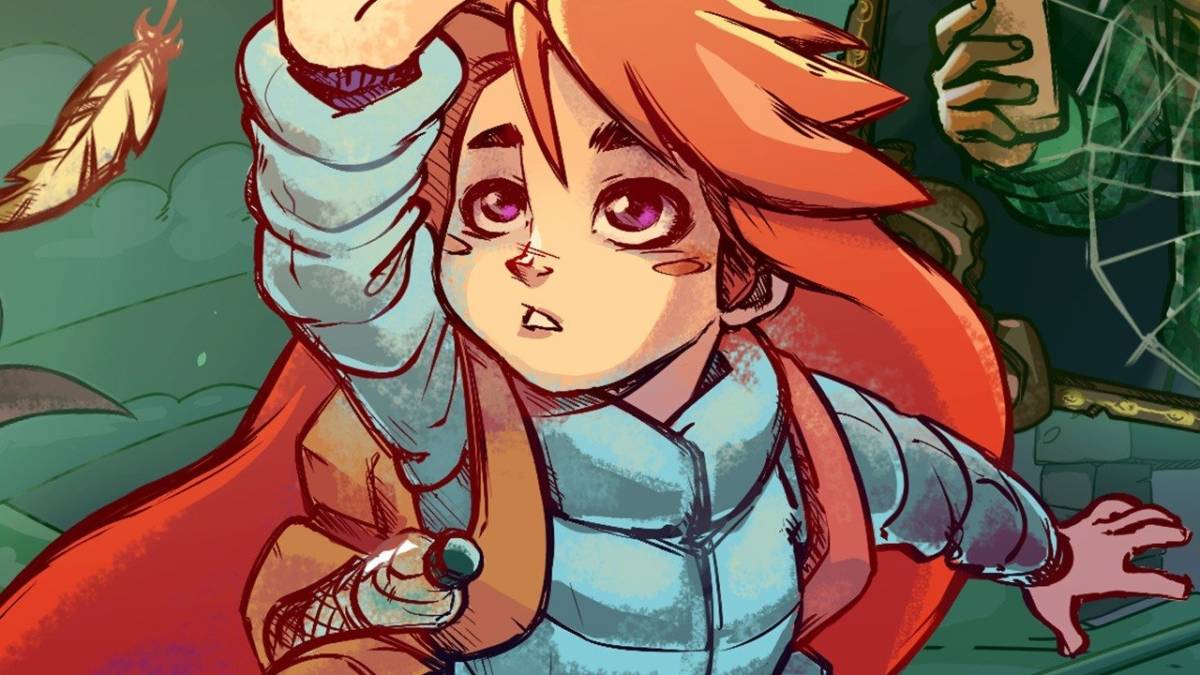 Developer: Matt Makes Games
Publisher: Matt Makes Games
Some games are about finding something, maybe a legendary sword or artifact that can save the world. In Matt Makes Games' Celeste, though, it's all about finding yourself as you guide a young woman up a daunting mountain by the name of Celeste Mountain.
An inch-perfect platformer with enough content to tide you over until your jumping finger bleeds, Celeste may looks simple, but it's actually fiendishly difficult, especially if you're looking for full completion. The limited use of the mid-air dash makes platforming surprisingly tactical, though playing in Assist Mode clears up some frustrations you may encounter.
Celeste is also a game with a tonne of heart, it dealing with mental health issues with grace and respect. There's a reason why it went toe-to-toe with the infinitely bigger likes of God of War and Red Dead for GOTY 2018.
15. Shovel Knight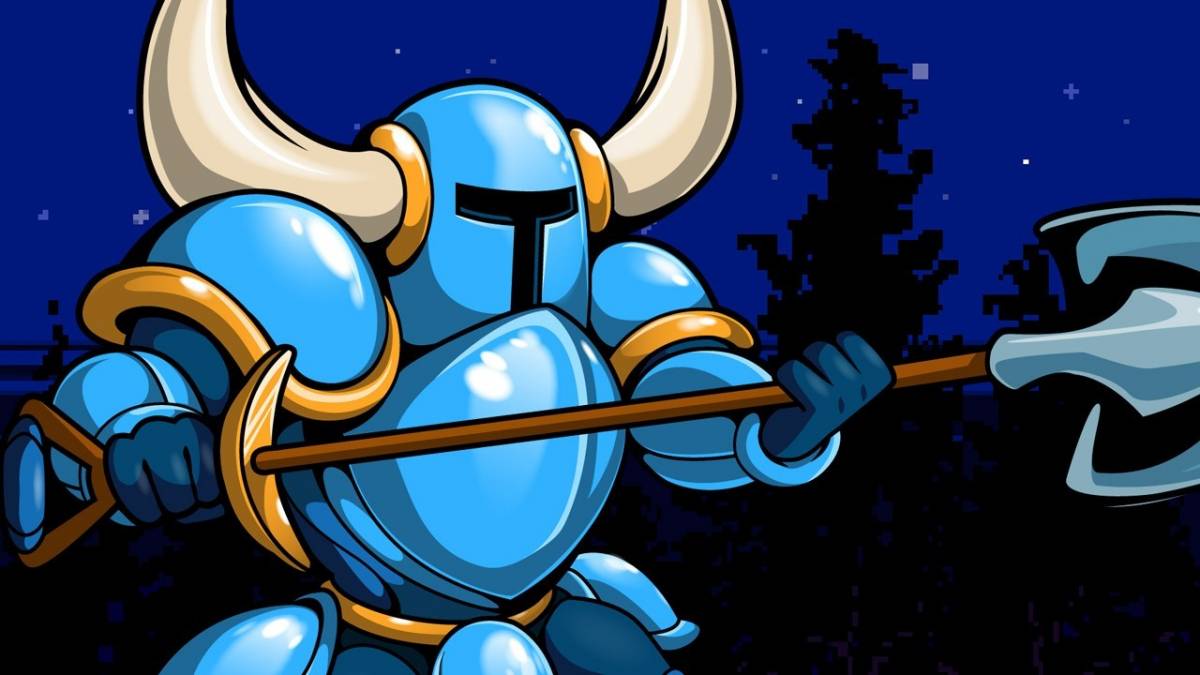 Developer: Yacht Club Games
Publisher: Yacht Club Games
Now here's possibly one of the most pro-consumer games ever made, let alone one of the best indie games the PS4 has to offer. Years after launch, Yacht Club Games finally announced that they would stop adding free content to Shovel Knight even though they had no obligation to do so all this time. They just could.
Supporting a game for so long is only worthwhile if a game has fans, however, and Shovel Knight certainly isn't lacking those. A fun spin on classic side-scrollers, Shovel Knight lets you jump on opponents' heads with your trusty shovel, all on your path towards stopping the Order of No Quarter.
The eponymous Shovel Knight has crossed over into plenty of other properties over the years, so if you aren't familiar with the new platformer icon, pick this one up on the cheap and support indie at its best.
16. Hollow Knight
Developer: Team Cherry
Publisher: Team Cherry
What's with indie games and knights? Knights and Bikes, Shovel Knight, and Hollow Knight all share a name with the chivalrous warriors of yesteryear, but they're all pretty drastically from each other while sharing the same unmistakable quality.
Hollow Knight is probably the darkest of the bunch, and while its art style may initially make it look like a twee cartoon platformer, it's really anything but. Hollow Knight is a punishing Metroidvania with Souls-like appeal that sees you take on over 130 different enemies and, gulp, 30 bosses.
And just like Shovel Knight, the value for money with Hollow Knight borders on the obscene. Team Cherry have updated Hollow Knight with so much content over the years, all for free, that you could feasibly dashing and dying your way through its caverns for hundreds of hours.
READ NEXT: Best Free PS4 Games From The PlayStation Store
Some of the coverage you find on Cultured Vultures contains affiliate links, which provide us with small commissions based on purchases made from visiting our site. We cover gaming news, movie reviews, wrestling and much more.