It was a lot harder to choose the best PS4 exclusives than I first thought it would be when I started writing this.
With the wide interest in cross-platform play, exclusivity could soon become a thing of the past and it looks like it's already on the way out – there seems to be less exclusives than ever before. If your game cost millions and millions of dollars to make, can you really take the risk of limiting sales to one platform anymore?
Speaking back in May 2015, PlayStation president Andrew House admitted that first-party exclusives for the PlayStation 4 are a little hard to come by:
"We are working very hard to continue very strong support from third-party publishers and developers. Our first-party lineup is a little sparse this year so I think this places an even greater emphasis on getting good third-party support."
In fairness, PlayStation 4 has a quite solid array of exclusive games coming out this year. Horizon Zero Dawn
 has already delivered in a big way, which means that it shouldn't surprise anyone to see where it lands on this list. Let's not forget Days Gone or God of War, either. Oh yeah, and this little sequel.
With that being said, here are the best PlayStation 4 exclusives that you can't find anywhere else. That means it can't be on Xbox One, PC, or even the Switch – heck, no other PS system, for that matter. Remastered editions and remakes are also exempt for the sake of variety – The Last of Us Remastered
would be the runaway winner otherwise.
EDITOR'S NOTE: This is an updating list, so if a game gets a port, it drops out. Likewise, if a new game impresses, it will be added.
18. Knack
Despite what you might have heard, Knack isn't a bad game. The only offensive thing about it is just how inoffensive this PS4 launch title is, a so-so platformer that doesn't do anything exceptional or even look like getting near doing so.
Featuring a plot that was pushed out og my mind to make room for football scores from 2012, Knack pits you as Knack: a morphing collection of blocks and bits. He can change in size and transform himself to get past certain obstacles, but the game never makes full use of the interesting mechanic's potential.
Still, the kids will no doubt love it.
17. Drawn To Death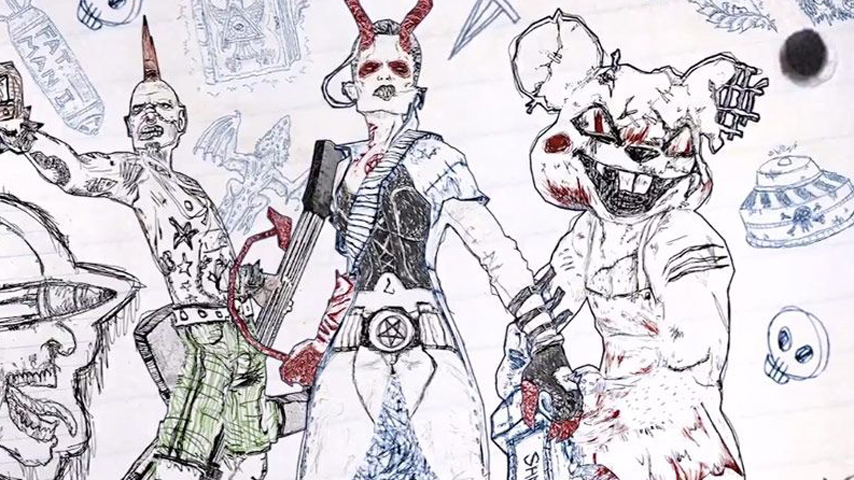 David Jaffe's Drawn to Death isn't a good game, neither is it a bad one. It's just sort of okay. That's not to say there won't be something here for some players to latch onto, though. As far as acquired tastes go, this is right up there with the most divisive.
Puerile and pretty immature, its premise is the best thing it has going for it: a kid's violent drawings brought to life. Across deathmatches and other kinds of homicidal mayhem, you can take control of a wide selection of nicely-designed creations that are intentionally ugly – whose doodles are ever that artistic, really?
It's the actual gameplay where Drawn To Death squanders its novel ideas, however. Weightless and unsatisfying, Drawn To Death can't quite compete with some of its peers, as Nick Coleman found out in his 6/10 review:
"Drawn To Death has a few things going for it, like its unique art style and creative arsenal of weapons and special abilities. But its strengths aren't enough to counteract the game's faults or offputting design choices and raise it above being an okay game."
16. The Order: 1886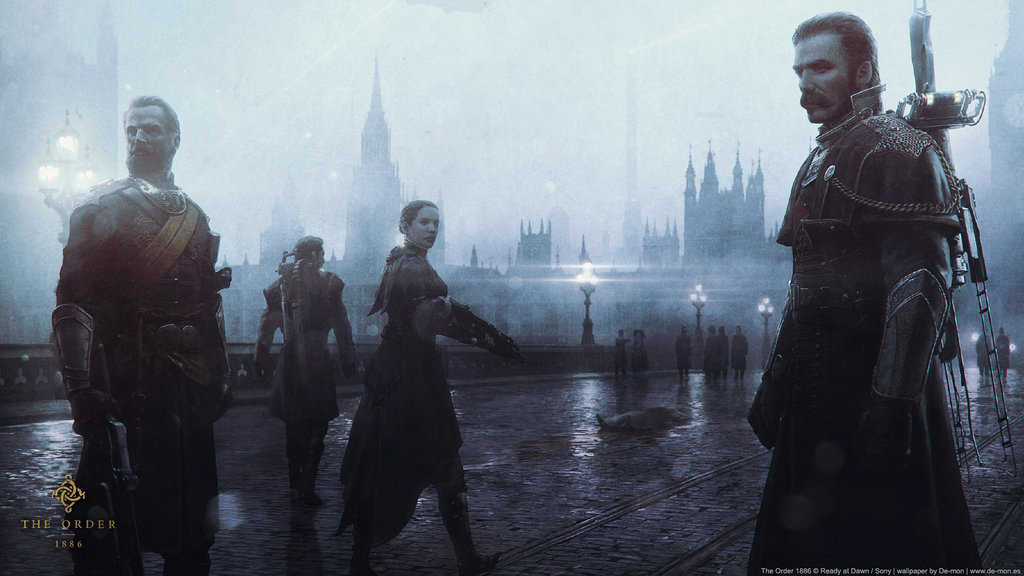 I told you this was a hard list to write. The Order: 1886
is really only here to make up the numbers. It's an ordinary third-person shooter with extraordinary graphics and an insulting completion length – you can complete it three times in one day, if you're feeling weird.
It was supposed to be one of the games that would catapult the console to the next level, but just ended up being a distinctly average effort that's used to bookend arbitrary lists like these. It's been heavily reduced in price in the months since release and is probably worth looking at for a discount.
15. Knack II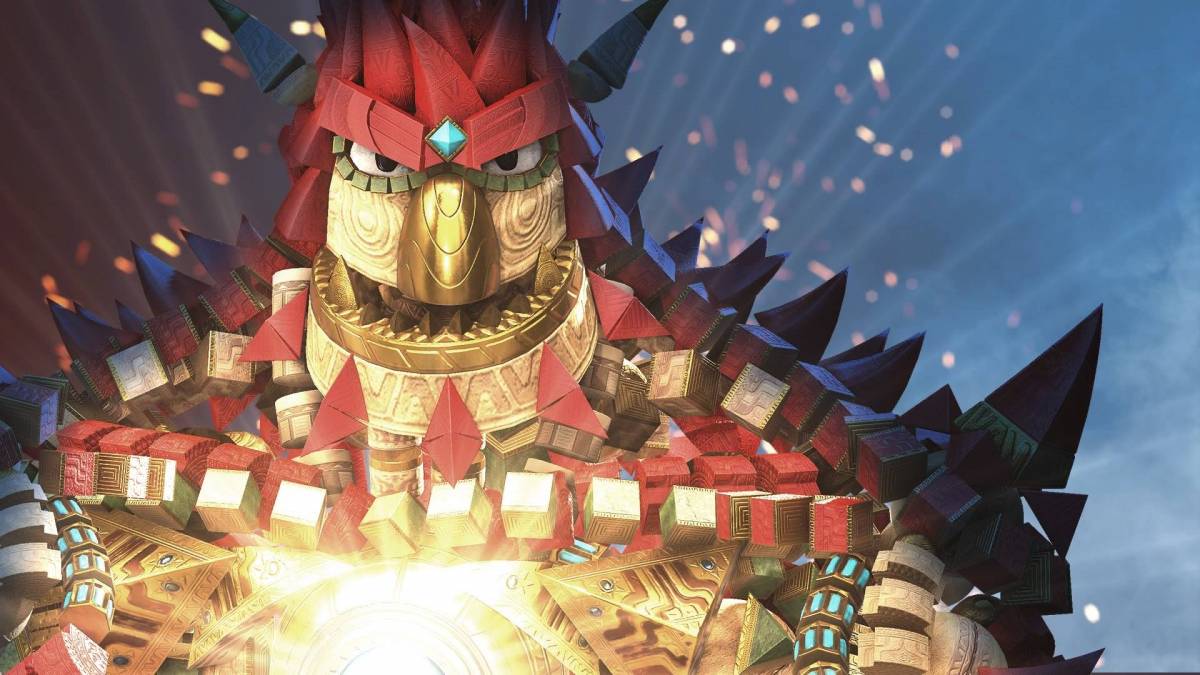 Taking a lot of what made the original game so forgettable and giving it a welcome polish, Knack II is a considerable improvement on its predecessor. It's more of the same, but just done far better. The introduction of a proper co-op mode also makes it a great distraction with a friend.
However, and this is a complaint carried over from the first game, Knack 2 suffers from a weak story and forgettable characters – apart from Knack, nobody really stands out at all. It's a real shame because with a world really worth caring about, Knack II could have been one of the very best platformers on the market. Still, it's worth seeking out, as I alluded to in my review:
"Knack 2 has been developed to appeal to children and it surely will, even if the game's difficult spikes may cause a few tantrums. It's perfect for some bonding time, but if you're playing solo, your results may vary. No matter what, though, Knack 2's biggest achievement is something I thought I would never admit before I sat down to play.

"I would be totally down for a Knack trilogy."
14. Infamous First Light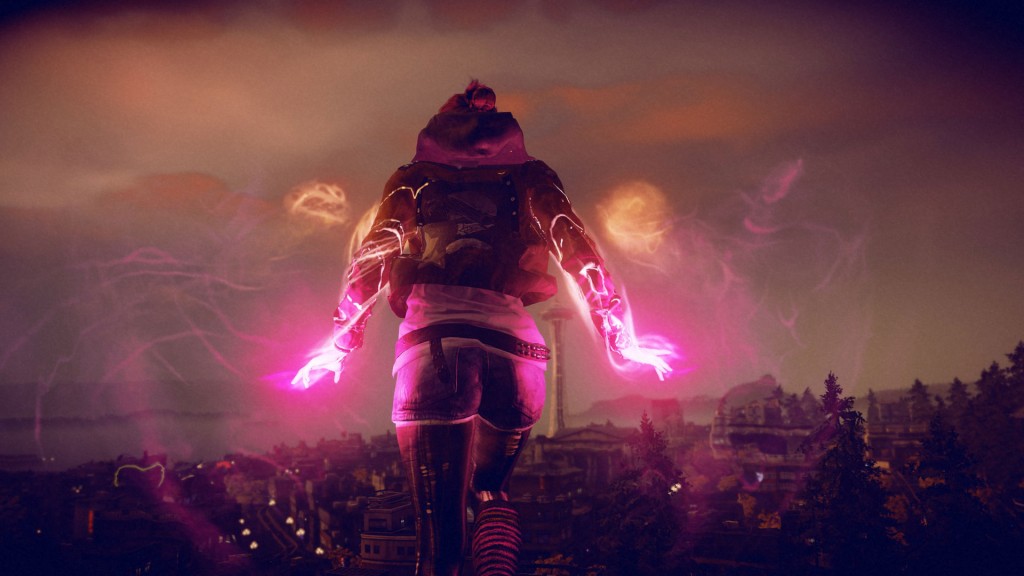 A perfectly decent standalone game related to Infamous Second Son (more on that one later), First Light
is a superpowered open-world action game with a likeable heroine. It takes the basic template from Second Son with a fraction of the powers available, limiting you to just Fetch's.
It's about as long as you would expect a spin-off to be as you can speed through it in about six hours. There's plenty of collectables to hunt down for Platinum trophy hunters, which is also pretty straightforward to accomplish. If you're a fan of the Infamous series and want the full experience, don't discredit First Light.
13. Let It Die
A free-to-play game that didn't beg money from its players at every turn, Let It Die proved to be something of a nice surprise. When director Noriaki Kazama announced that his next game would be going down the F2P route, eyebrows were understandably raised. Luckily, we had nothing to worry about.
Let It Die is absolutely rough around the edges and sometimes its humour can be too infantile, but thanks to just how good it feels to play and a progression system that doesn't demand you open your wallet, it's a wonderful distraction to dip into between the next big AAA. Be warned, though: it is a dense game and can be quite confusing. It doesn't hold your hand at all and can prove to be quite the challenge, which could suit Soulsborne fans down to the ground.