Since late 2013, Sony have been on a tear with the best PS4 exclusives that have arguably been the biggest selling point for the console.
All good things must come to an end, though, and the PlayStation 4 is now starting its retirement lap ahead of the PlayStation 5 following the release of the excellent Ghost of Tsushima. Before that, God of War, Bloodborne and Marvel's Spider-Man among many others have already delivered in a big way, which means that it shouldn't surprise anyone to see where they land on this list.
Here are the best PlayStation 4 exclusives that you can't find anywhere else. That means it can't be on Xbox One, PC, or even the Switch – heck, no other PS system, for that matter; exclusive means exclusive. Remasters are also excluded for the sake of variety — The Last of Us Remastered unfortunately can't make the cut for that reason. Remakes are all good, however.
Some of the other notable exclusions from our list of the best exclusives are the majority of Yakuza games (only 6 is an exclusive now anyway, though that may also come to PC at some point) and Persona 5 (also on PS3, possibly coming to Switch too).
As for timed PS4 exclusives, such as Final Fantasy VII Remake, we're avoiding those. We're also avoiding talking about PSVR games, just to spice things up a little.
Without further ado, here are the essential PS4 only games that you can't find anywhere else.
THE BEST PS4 EXCLUSIVES: The Last of Us Part II | Infamous Second Son | DriveClub | Judgment | Ratchet & Clank | Concrete Genie | Gran Turismo Sport | Days Gone | The Last Guardian | Uncharted: The Lost Legacy
20. The Last of Us Part II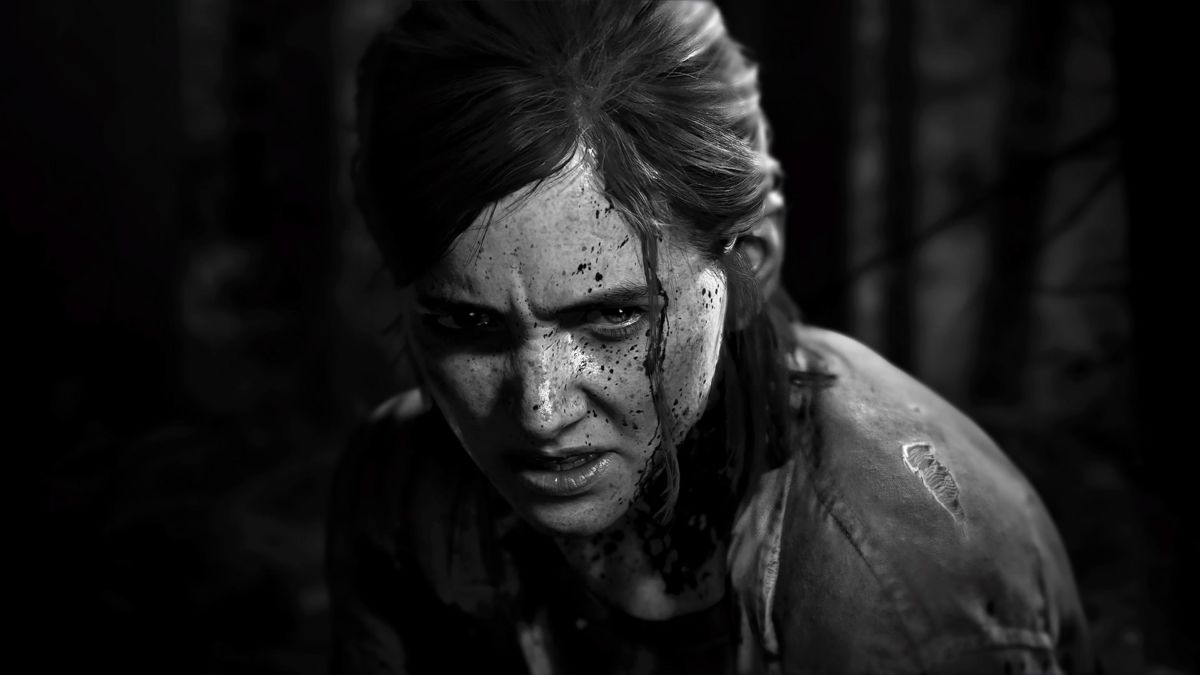 Developer: Naughty Dog
Publisher: SIE
Release date: June 19th, 2020
Multiplayer/Single-player: Single-player
They said that The Last of Us didn't really need a sequel, and they may have had a bit of a point.
Make no mistake, The Last of Us Part II is by no means an awful game, but it falls someway short of what the first game offered.
That's down to the narrative and how it's structured, which turns things into a joyless, overly long slog.
There's very little hope in The Last of Us Part II, which, when coupled with the game's shocking twists, can make it quite the ordeal to get through.
Still, the gameplay in general has been improved, and it's likely the most beautiful game we will see as the PlayStation 4 edges towards the end of its life. There's also something to be said for the insane amount of detail and love poured into it.
It's a controversial game, but one we'd still recommend to check out for yourself.
From our The Last of Us Part II review:
"The Last of Us Part II discards the best aspects of its predecessor to provide a rote revenge tale that is ill-considered, ending on a note that makes everything — all the violence, all the loss, all the struggle — feel utterly, hopelessly pointless."
19. Infamous Second Son
Developer: Sucker Punch Productions
Publisher: SIE
Release date: March 21st, 2014
Multiplayer/Single-player: Single-player
Expected by many to be the PS4 game before release, Infamous Second Son never quite managed the greatness of those in the series before it, probably because its protagonist, Delsin Rowe, is an annoying dweeb.
If you can look past the melodrama and angst, Second Son is an essential game for the PlayStation 4.
Looking undeniably beautiful and handling like a charm, Second Son's gameplay picked up where its predecessors left off, as well as adding some interesting ways to make use of the DualShock 4.
It has been sort of forgotten about now, but there's no doubting Sucker Punch's open world is one worth exploring if you're yet to.
18. DriveClub
Developer: Evolution Studios
Publisher: SIE
Release date: October 7th, 2014
Multiplayer/Single-player: Single-player*
It takes something special for a racing game hater like myself to drop some serious hours into one.
Punishingly difficult yet rewarding, DriveClub is one of the best racing games on PlayStation 4 and potentially across all platforms, though there is some seriously stiff competition.
Nothing quite compares to being behind the wheel of a monstrously, superbly detailed car while you careen around the track, listening to your perfectly curated Spotify playlist.
I am no master at the game (fairly sure I have only won a handful of races), but it's still some fantastic vehicular escapism whether you're good at it or not.
*NOTE: Sony shut down the MP servers for Driveclub in March 2020. 
17. Judgment*
Developer: Ryu ga Gotoku Studio
Publisher: SEGA
Release date: June 25th, 2019
Multiplayer/Single-player: Single-player
The old saying of "if it ain't broke, change the gangsters for private detectives and make it every bit as weird" certainly applies for Judgment.
While those who have travelled to Kamurocho many times before in the Yakuza games might initially find themselves disappointing not to be travelling somewhere new, Judgment's slight reimagining pays off for it — even if we do and always will miss Kazuma.
You play as Yakayuki Yagamai, a former lawyer turned private detective who is just as punchy as Kazuma, as he gets swept up in a gritty noir following murders in the criminal underworld.
The story is great, but it's the veritable Ryu ga Gotoku Studio madness you're here for.
Tuck into some great minigames, take a few selfies, and hunt down some suspects as you lose yourself in one more trip to Kamurocho.
From our Judgment review:
"While mechanically flawed, Judgment bridges the gap between new and old Yakuza fans marvellously and points towards a confident future for a new franchise. Court adjourned."
16. Ratchet & Clank
Developer: Insomniac Games
Publisher: SIE
Release date: April 12th, 2016
Multiplayer/Single-player: Single-player
Probably PlayStation's most unfairly unsung mascots, Ratchet & Clank were a mainstay of the PS2 platformer but didn't quite have the same impression during the next generation — they didn't really seem to connect with an audience as much, for whatever reason.
Luckily, the bizarre decision to turn it into a film meant that a new generation of gamers would have the chance to experience a piece of PlayStation history.
A tie-in for the critically panned (but actually not terrible) movie, Ratchet & Clank is a re-imagining of the original game with updated visuals and more contemporary controls.
It's a faithful rework of what made the series so special to begin with in the first place.
Here's hoping the influx of new players from it being on PlayStation Plus means the PS5 sequel will have a huge amount of fans.
15. Concrete Genie
Developer: Pixelopus
Publisher: SIE
Release date: October 8th, 2019
Multiplayer/Single-player: Single-player
Whether it's allowing you to mold your own worlds or bring derelict towns back to life, Sony have really tried to get players to be creative this generation.
Dreams is probably the most famous example, though Concrete Genie deserves a lot of attention, too.
You play as Ash, a young boy who travels to a town filled with happy memories of his childhood but one that's seen better days, an oil spillage unleashing darkness and leaving it almost empty.
After finding a magic paintbrush, it's up to him to bring Denska back to its former glory, one stroke at a time.
The real stars of Concrete Genie are the eponymous genies, them following you around Denska and helping you on your mission while also being very adorable indeed. You can even customise them, something you will discover as you put four arms in the wrong place.
While admittedly short, Concrete Genie's unique hook, depth of content, and low price make it irresistible. Easily one of the console's most underrated gems.
From our Concrete Genie review:
"Concrete Genie paints a pretty picture with innovative mechanics and a charming personality that's hard to resist."
14. Gran Turismo Sport
Developer: Polyphony Digital
Publisher: SIE
Release date: October 17th, 2017
Multiplayer/Single-player: Both
The Gran Turismo series took a more competitive turn with the release of Sport: Sony and Polyphony's attempts to nail a corner in the racing eSports market.
Ultimately, you will get out of GT Sport what you put in, which can see you rise up the ranks online with some dedication and perseverance. For offline players, though, it may leave you wanting more.
While it may divide its playerbase into two different camps, there's no arguing that Gran Turismo Sport offers some of the most exhilarating racing around, helped in no small part thanks to its beautiful presentation and precise controls.
Driveclub is a more arcade-y (and in some ways, more enjoyable) experience, but GT Sport offers a racing simulator that will have purists panting.
From our Gran Turismo Sport review:
"While Gran Turismo Sport may not be the Gran Turismo some were expecting, it's still a wholly enthralling racing game that wants to make you become a better driver along the way. The big question has to be whether it was a risk worth taking, to effectively divide its playerbase. For serious racing gamers, Gran Turismo Sport could be the perfect choice, but for those who want the ultimate offline racing experience, Sport may come up short."
13. Days Gone
Developer: SIE Bend Studio
Publisher: SIE
Release date: April 26th, 2019
Multiplayer/Single-player: Single-player
Days Gone is what you would call the epitome of a diamond in the rough.
It certainly has its issues, which hints at an up-and-down development with some features pulled back or just dropped, but once it gets going, it really gets going. The difference between its first ten hours and the rest of it is pretty staggering.
You play as Deacon St. John, a biker drifter struggling with grief after the end of the world by way of a virus that turns the infected into "Freakers": I Am Legend-esque zombies that travel in huge packs.
A gorgeous open world is yours to coast around in, or if you're feeling slightly more violent, you can try to make a dent in Freaker numbers by taking on some hordes.
With a protagonist who grows significantly as time goes on and lore that demands you dive in, Days Gone deserves more love.
From our Days Gone review:
"Sure, it's clunky at points, has enough rough edges to cut someone, and is perhaps too slow in getting to the good stuff, but give Days Gone and Deacon a chance and they will win you over."
12. The Last Guardian
Developer: Team Ico
Publisher: SIE
Release date: December 6th, 2016
Multiplayer/Single-player: Single-player
When The Last Guardian was first announced back in what feels like 1882, it caused quite the buzz as the new game from Team Ico, the geniuses behind Ico and Shadow of the Colossus.
Originally set to release on PS3, things were looking promising, as if the Japanese developers had struck gold again.
And then nothing was heard for years following huge delays. It looked dead in the water until a surprise reveal at E3 2015 showed that it was alive and well, and quite different from the early first impressions we had.
It looked like it belonged in this new generation, but how did it play? Well, it was good, but it could have been far better.
Some of its mechanics are beyond frustrating and your companion's AI often lacking, but if you can deal with some of its antiquated aspects, there's a beautiful story of a boy and his bird-dog waiting for you to weep over.
From our The Last Guardian review:
"What it may lack in variety (and tension, for the first half of the game) The Last Guardian provides a meditative experience that rewards patience and gifts a genuine feeling of exploration and discovery quite unlike a lot of quote unquote similar adventure games." 
11. Uncharted: The Lost Legacy
Developer: Naughty Dog
Publisher: SIE
Release date: August 22nd, 2017
Multiplayer/Single-player: Both
A spin-off in a series that we're going to see again later on in this list, The Lost Legacy proved that Naughty Dog don't cut any corners.
Despite the reduced price, this is every inch the cinematic spectacle we've come to expect from the minds behind Uncharted and the peerless The Last of Us.
Switching protagonists for the first time in series history, TLL sees you take the role of Chloe Frazer with Nadine Ross providing back-up.
It was a gamble to make it quasi-open world, but one that certainly works in its favour, offering a sumptuously dense playground with more than enough puzzles than you can shake your head at in frustration without getting whiplash.
If this is an indication of where the series goes from here, the future looks bright indeed.
Per our review:
"Naughty Dog has, again, crafted a nimble little action-adventure game worthy of the Uncharted name and one of the series' best. Chloe Frazer deserves her own full-on game down the road. Uncharted: Frazer's Fortune, perhaps? Yes please."
Some of the coverage you find on Cultured Vultures contains affiliate links, which provide us with small commissions based on purchases made from visiting our site. We cover gaming news, movie reviews, wrestling and much more.