As sad as it may be for some, the PlayStation 4 is nearing its end. With the release of Ghost of Tsushima being the last big exclusive for the system before the PlayStation 5 comes along (unless Deep Down and WiLD somehow appear, that is), the PS4 is now on its retirement lap.
This means that you may want to look back on the console's history to try and find the underrated PS4 games you simply forgot to check out along the way, or games that completely passed you by. Thousands of PS4 games have released since 2013 so it's inevitable that you will have missed some gems, but all of these games you will find below deserved a lot more than what they got.
From pioneering stealth cult classics to masterful FPS action sent out to die, here's what we think deserves a second look on the PlayStation 4.
10. ECHO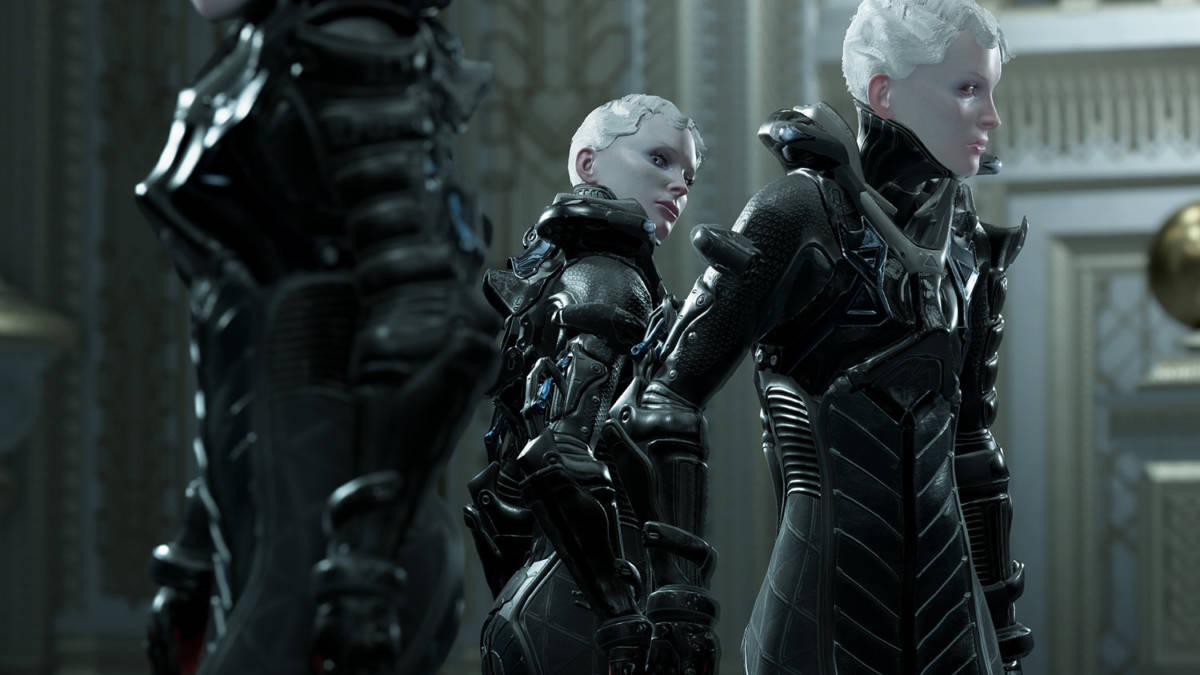 Developer: Ultra Ultra
Publisher: Ultra Ultra
ECHO wasn't only one of 2017's best indie games, but also one of the best overall. Its core mechanic is one of the most innovative ever seen in a game, so much so that it's a shock nobody else has even tried to ape it so far.
You play as En as she explores a desolate, mysterious palace in space with clones stalking her at every turn. These clones adapt to how you play and mimic your behaviour, meaning that if you start shooting them down, later clones down the line will shoot you right back. If you creep around constantly, they will creep after you, too.
What this creates is a tense, ever-shifting experience that always keeps you on your toes. Unfortunately, though, it seems to be an experience that not enough people had — developers Ultra Ultra closed down shortly after release.
9. Gravity Rush 2
Developer: SIE Japan Studio
Publisher: SIE
Few fans are as devoted to their favourite thing as Gravity Rush fans are. The series has never shifted a huge amount of copies, it starting out on the Vita certainly not helping its cause, yet those who know about Gravity Rush always want everyone else to know just how great it is.
Spend any time with Gravity Rush 2 and you will understand that devotion. Kat returns one tumble at a time as the world shifts around her, gravity at her whim. There's not much else out there like it, and Gravity Rush 2 takes what made the original so great and just adds more to it. More ways to tackle enemies, more beautiful landscapes, and more of its distinctive weirdness.
It's highly unlikely that we will ever see Gravity Rush 3, so you may as well join the cult of Kat and see what all the whispered fuss is about and pick up the second game and its predecessor on the cheap.
8. FURI
Developer: The Game Bakers
Publisher: The Game Bakers
Critical reviews for Furi told a mixed story, reviewers not fully meshing with the game's insane difficulty and boss rush nature. Player reactions were a little different, however: Furi directly appealed to an audience who likes to be challenged with frenzied,  uncompromising action and that audience absolutely lapped it up.
A 3D bullet hell meshed with hack and slash, Furi tales the story of a mysterious warrior after he escapes captivity and his quest to slice and dice his way through those who imprisoned him. What that means for you is increasingly difficult bosses that will make you want to bite your controller in half, but in a fun way.
Featuring a brilliant synthwave soundtrack that will jive with Hotline Miami fans as well as a subtly excellent story, Furi is a dizzying masterclass in how to do rewarding action that rewards the patient.
7. Titanfall 2
Developer: Respawn
Publisher: EA
You probably knew this was going to be here.
EA sending Titanfall 2 out to die is a well-worn story at this point, so much so that it always accompanies any discussion of the game itself. It's worth constantly repeating, though: Titanfall 2 deserved better.
Titanfall 2 ups the ante from the first game, this time including a short but very sweet single-player campaign that's among the most memorable of this gen. The relationship between Cooper and BT begs to be explored again in a third game that just doesn't seem like it's going to happen, what with Respawn focusing on Apex and Star Wars now.
With the game constantly on sale for a pittance these days, it's always a good time to right a wrong and play Titanfall 2 again. Maybe buy five or ten copies, whatever makes EA take notice. I'm getting desperate at this point.
6. RUINER
Developer: Reikon Games
Publisher: Devolver Digital
RUINER is arguably an even cooler game than what Cyberpunk 2077 is shaping up to be, and that's saying something. Drenched in violent reds and featuring quotable line after quotable line, RUINER may be the most stylish game on the PlayStation 4.
The action isn't bad, either. A twitchy shooter where every mistake is punished with a meaty slap to the ego, you come to depend on some very fun augments as you shoot and slash your way through Rengkok to find your brother.
RUINER is certainly a challenging game that will leave you breathless, but when you manage to clear a room like the good puppy you are without taking a lick of damage, there are few games as empowering.
Also, the soundtrack is an industrial synth nightmare that will make your brain very soggy. Pair this and Furi's soundtrack and you probably have the best video game music of the 2010s.
5. Concrete Genie
Developer: Pixelopus
Publisher: SIE
The small-scale PS4 exclusives never get as much love as their bigger brethren, Concrete Genie being the perfect example of that. It's a heartwarming experience that will almost certainly bring a smile to your face.
Sony's first-party games sometimes get criticised for following a similar formula: third-person narrative-focused action adventure with open world elements. While Concrete is still third-person and it has a small world to uncover, everything else about it is charmingly unique, proving that Sony's portfolio is more diverse than people give it credit for.
Your job is to bring joy back to the derelict town you visited often in your youth. Playing as Ash, you encounter a benevolent spirit genie who imbues his paintbrush with the ability to bring more genies to life.
What makes Concrete Genie so special is that you can personalise these genies from a wide array of options, all while making brilliant use of the DualShock 4's often overlooked tech. If you need an uplifting game, Pixelopus' underrated marvel could be just what you need.
4. The Evil Within 2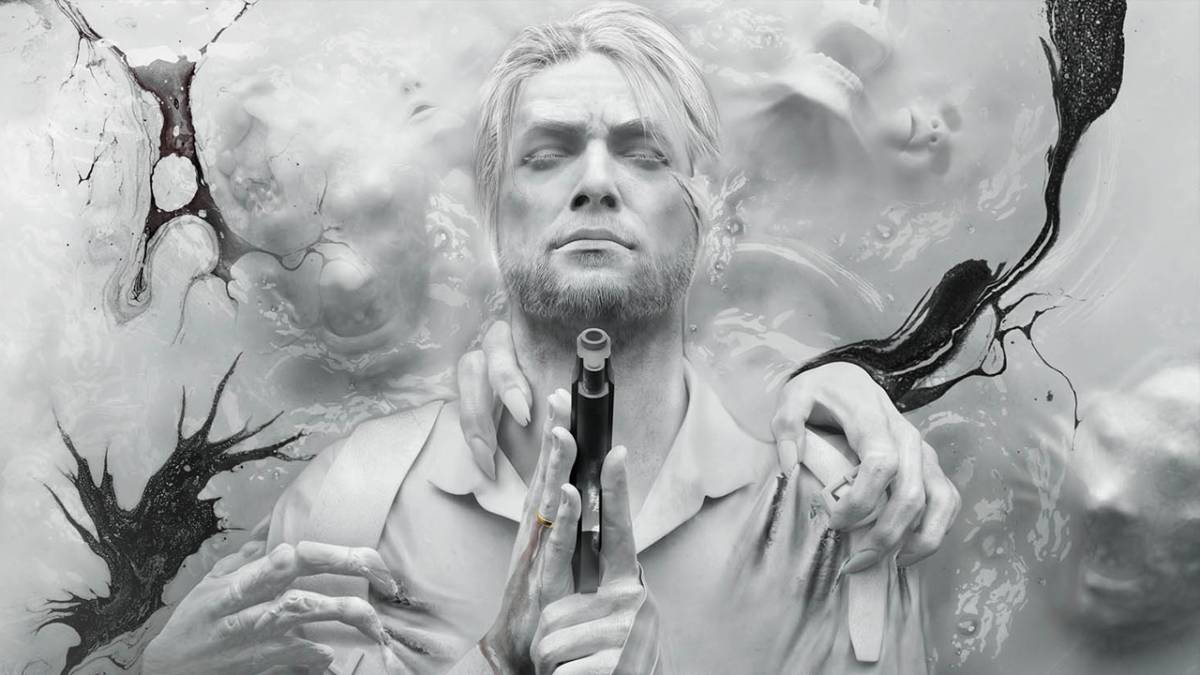 Developer: Tango Gameworks
Publisher: Bethesda Softworks
Few horror franchises have been as original this generation as The Evil Within, though that may have been to a fault for the original game. While the original's tales of STEM and undercover agents may have lost many, The Evil Within 2 concentrates things into a far simpler, more effective yet still terrifying ride.
You return as Sebastian, the grizzled detective from the first game, as he dives back into STEM to save his missing daughter. With the semi-open world of Union to explore and many twisted monsters to escape, you are sent on a wild descent that's as eye-catching as it is chilling.
Despite strong critical reception and positive word of mouth, The Evil Within 2 was a sales failure for Bethesda. Maybe the original game dissuaded too many people, or maybe the marketing was all wrong, but The Evil Within 2 deserves to be recognised as one of the best survival horror games of this gen.
Imagine Resident Evil 4.5 and you will begin to understand why so many speak so highly of this game.
3. Wandersong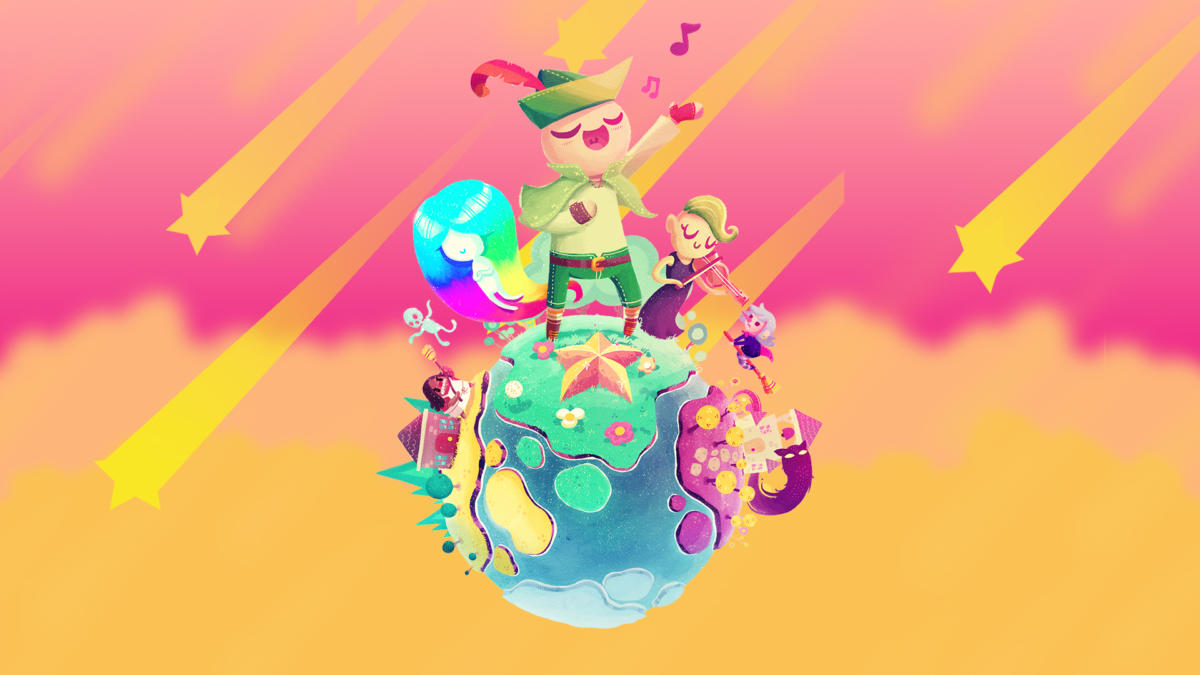 Developer: Greg Lobanov
Publisher: Humble Bundle
Sometimes all you need is a little bit of hope and a whole lot of singing. Wandersong is exactly that, it telling the tale of a pacifist bard who tries to save his planet from extinction by bringing everyone together.
Rather than swinging your sword to slay beasties, Wandersong is all about using the power of the bard's voice to make your way past obstacles and bring things to life, illuminating the world and people around him as he goes.
If that sounds saccharine, yeah, it is, but there's a yearning for togetherness and compassion surrounding Wandersong, as well as its constantly optimistic attitude, that's hard to not be utterly swayed by, no matter how bad a mood you are in.
Thanks to its great sense of humour, likeable characters, and simple yet smart gameplay, Wandersong could be the perfect antidote for everything that's going on in the world right now. It's a digital pick-me-up that should be prescribed by doctors.
2. Days Gone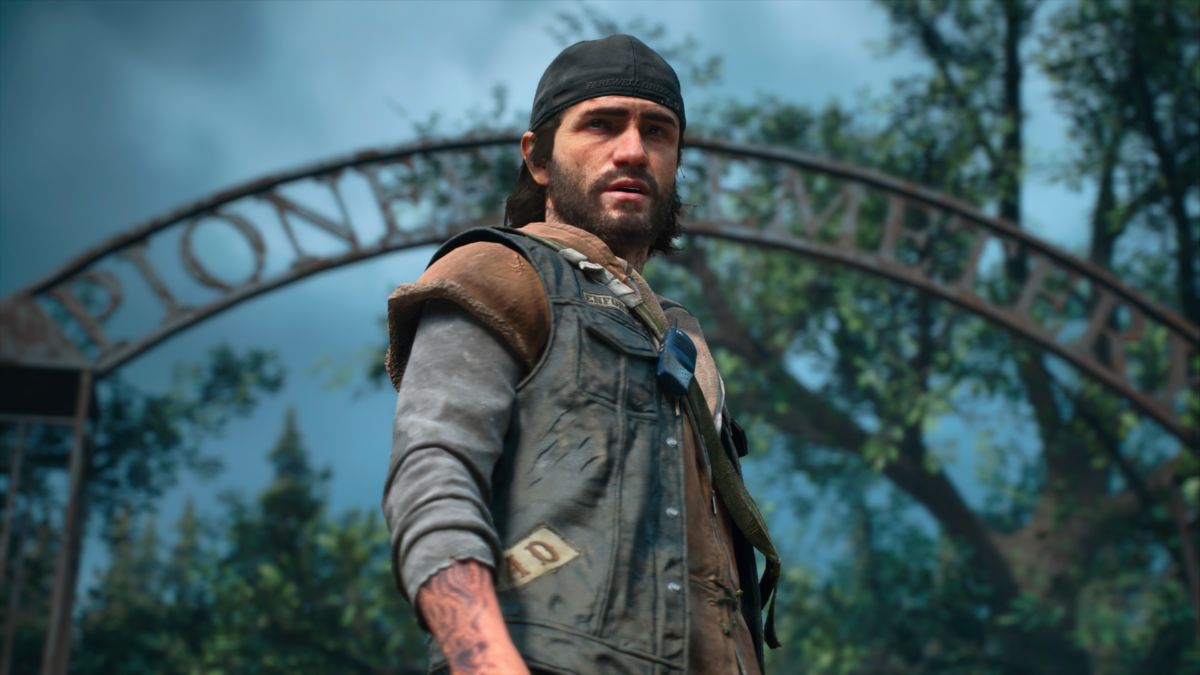 Developer: SIE Bend Studio
Publisher: SIE
There's no denying that Days Gone had a shaky start, both in terms of performance and how its first ten hours took shape. Patience was a virtue for Days Gone players, however, and while it's not the best PS4 exclusive of all time, it's a damn sight better than most give it credit for.
You play as Deacon St. John (still such a wild name choice) as he motorbikes across a desolate America following a devastating virus. All that's left are Freakers, bandits, and a few good people in-between. Deacon himself seems to struggle with where he fits into this world a tragedy, leading to an engaging character study that's perhaps a tad too slow to really get going for some.
What you're probably here for is the game's many challenging hordes of Freakers, though. How you take them on is totally up to you, so whether you want to go in all guns blazing and inevitably fail or carefully set up traps and funnel enemies into chokepoints, Days Gone's combat is inventive and, most importantly, hell of a lot of fun.
As well as all that, the background lore and how it sets up a possible sequel is fascinating. If you've been on the fence about Days Gone, its price has been slowly slipping for a while now, so why not rev your way across this open world and give it a chance?
1. Knack II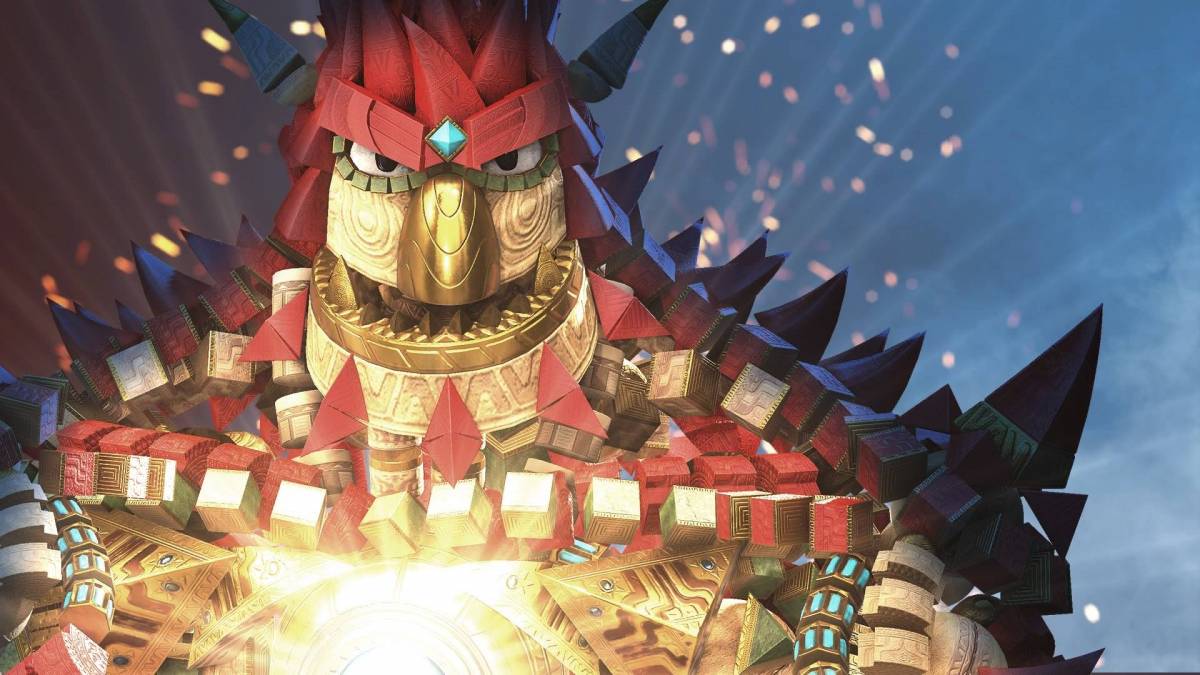 Developer: SIE Japan Studio
Publisher: SIE
Did I stutter? Did I?
Look, listen. Stay with me.
It's hard to separate Knack from its memes at this point, it being ironically revered beyond the point of a joke. While it's true Knack and its sequel are hardly the best platformers out there, it still has something about it that just makes it guilt-free fun.
Knack II is a significant improvement over the original, it featuring more gameplay variation and a cinematic, MCU-inspired scale that make it an enjoyable way to spend an afternoon. Thanks to its low difficulty and surprisingly great co-op, it's a good way to spend time with the little ones, too.
What I'm saying here is that not every game needs to push the technical envelope like The Last of Us Part II or deliver an amazing narrative like God of War. Sometimes it's worth recognising games that don't hold any pretences and just do what video games are designed to do: providing an entertaining escape from reality. Knack, shrinking bits and all, certainly delivers that.
READ NEXT: Best PS4 Multiplayer Games You Should Play
Some of the coverage you find on Cultured Vultures contains affiliate links, which provide us with small commissions based on purchases made from visiting our site. We cover gaming news, movie reviews, wrestling and much more.