Alien invasions probably sit within the top 5 of the most generic basic premises in existence, but if nothing else, Resistance at least offered a new spin on things. Taking place in an alternate version of the 1950s, where an alien invasion known as the Chimera emerges from Russia, you control different soldiers as they attempt to fend off the overwhelming hordes as they ravage the UK and America across five games.
Playing a huge part of the PlayStation's exclusive line-up between 2006 and 2010, the series dropped off the face of the earth in 2012, with no new games since then. The PlayStation has been missing a great FPS franchise in its portfolio in recent years, so we're asking the age old question: will we ever see Resistance 4?
The History of Resistance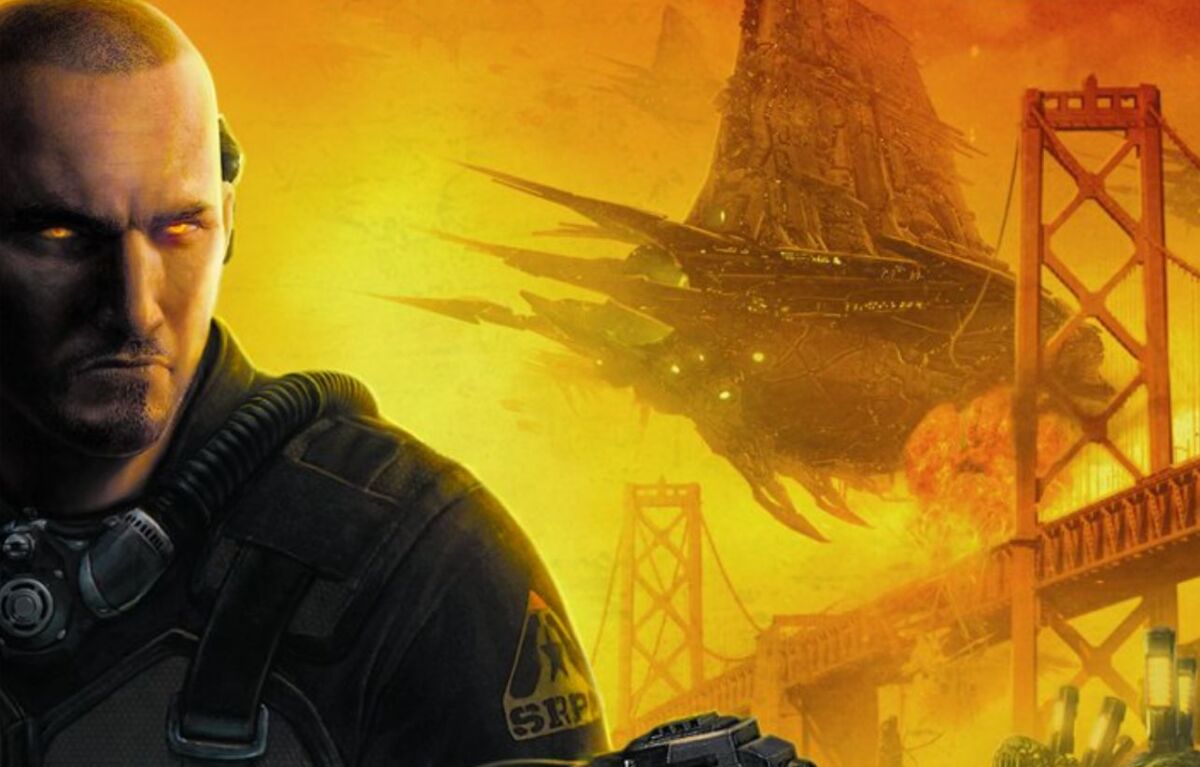 Developed by Insomniac Games, the series started with Resistance: Fall of Man on PS3 in 2006. Players control Sgt Nathan Hale, a member of the UK-US resistance force trying to fight back against the encroaching Chimera forces that threaten to eradicate the entire UK. Oh, and you've been infected with the Chimera virus, so that's fun. At least you're a bit more powerful as a result.
At the time, Insomniac were known for their work on Ratchet and Clank and Spyro, two action platformers, so the decision to move towards a gritty, alternate history version of the 1950s felt like a departure from their wheelhouse. When speaking to GameSpot back in 2006, Insomniac president Ted Price dissuaded that notion, as their first game was the PS1 title Disruptor, another FPS game:
"With Resistance: Fall of Man, players will experience exotic weapons, creepy, diverse creatures, and extremely polished single-player and multiplayer action, among many other features. Looking back at our other titles, is this really a dramatic deviation from what Insomniac Games is known for? OK, Ratchet & Clank and Spyro the Dragon may not have featured creepy characters, but the creatures were certainly diverse. Anyway, we're taking a lot of our strengths in terms of attention to detail, weapons strategy, character variation, and plain old fun gameplay creation and applying them to this game as we have every other game we've made. It's just a whole lot darker thematically this time."
That darker theme and more realistic world setting actually landed the game in some hot water when it launched in 2006, as one of the levels depicted a gunfight against aliens within Manchester Cathedral. As a north western lad, it was pretty cool to see a historical version of a landmark that's only an hour down the road be represented in a game, but the Church of England disagreed with that viewpoint, as they ultimately felt that the Resistance's take on Manchester might contribute to the city's gun crime problem.
The Church attempted to sue Sony, citing copyright complaints, and demanded apologies and donations from both Sony and Insomniac. The suit went absolutely nowhere, though Sony did apologise to the Church for any offense caused, leading to the Dean of Manchester Cathedral, the Very Reverend Rogers Govender to issue a statement forgiving Sony. However, this didn't stop Ted Price from joking in an interview with GamesIndustry.biz that Insomniac "actually made it a big focus to include more churches and now synagogues and mosques in Resistance 2".
Oof.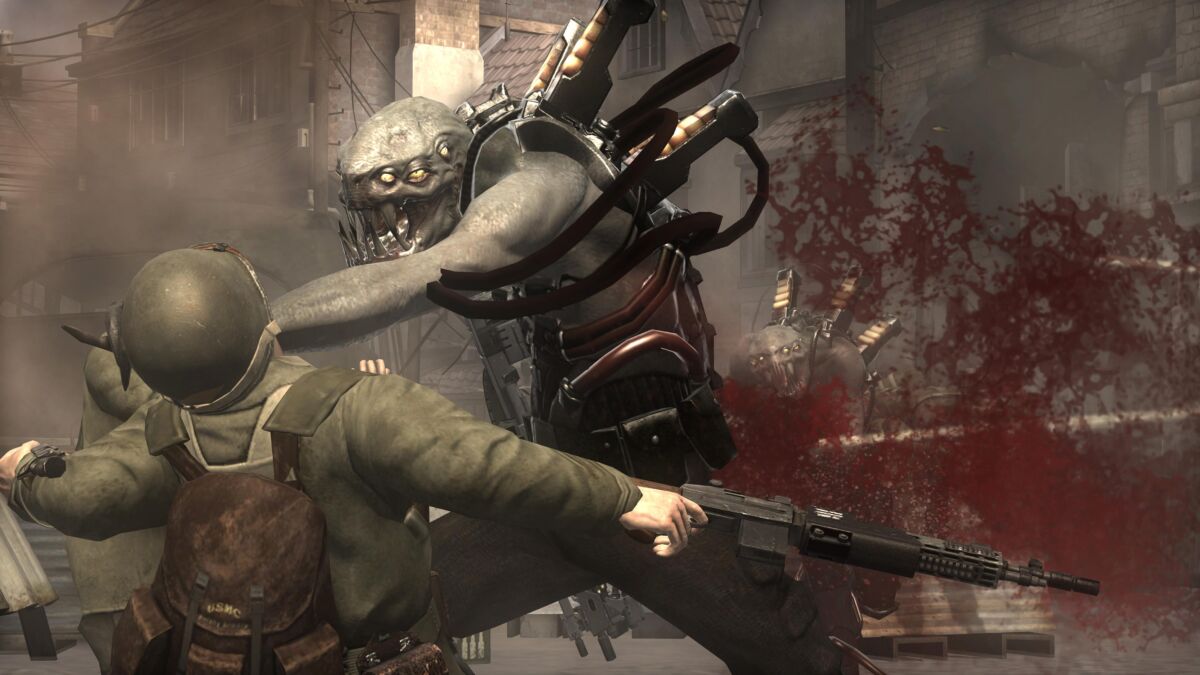 The controversy proved to be effective when it came to sales though, as Resistance went on to sell 2.1 million copies by September of 2007, less than a year after the game launched. Critics were also impressed with the game's blend of history and sci-fi, with the game landing a 86 on Metacritic, with many reviews calling it the best PS3 launch game of the entire line-up.
Success like that naturally meant a sequel was on the way, with Resistance 2 dropping in 2008. The game once again sees Nathan Hale fighting Chimera all the live-long day, but this time in America, and he's got some superpowered soldier friends of his own with which to do some serious damage.
The sequel saw some gameplay changes, chiefly the weapon inventory switching from an all-encompassing weapon wheel to a dual weapon system similar to Halo/Call of Duty. At a developer roundtable discussion in 2008, it was revealed by Chief Creative Officer Brian Hastings that the change was led by player interaction: "During focus testing, we found that people used different weapons a lot more with the dual-weapon system, and used the alt-fires a lot more."
Critically, Resistance 2 was just as well received as the first game, scoring an 87 on Metacritic. Reviewers loved the action-packed gameplay that Insomniac have pioneered throughout their illustrious career, though the actual story could have used some work. However, the sales weren't quite up to snuff in comparison to the first game, with launch week sales only reaching two-thirds of the numbers of the first game in the UK. This is possibly due to the first game being a console launch game, so it naturally sold more copies due to less competition.
As many PlayStation franchises were wont to do at the time, Resistance found its way over to the PSP in the form of Resistance: Retribution, which is like two generic names in one right there. Developed by Bend Studio, who were previously responsible for Syphon Filter and, more recently, Days Gone, Retribution followed a new character, James Grayson, who looked to liberate mainland Europe from the Chimera. As a third person shooter, it was a departure from previous games, but with an 81 on Metacritic, it was a decent addition to the series.
What Happened To Resistance?
After the release of Retribution on PSP, the series shifted back to Insomniac for Resistance 3 on PS3 in 2011. Following on from the events of Resistance 2, the game saw players taking on the role of Joseph Capelli, a member of Hale's super soldier squad from the previous game. The Chimera are still a threat, and both the aliens and humans are launching hail mary plans to try and defeat the other.
Intriguingly, the gameplay for Resistance 3 reverted back to the gameplay seen in the first game, eschewing the dual weapon inventory for the weapon wheel system. The health system, which was a traditional bar in the first game that got changed to the modern "wait for the blood to fall off your face" in the sequel, was also reverted. It felt like the series had somewhat of an identity crisis, making changes then reverting them as quickly as they could.
The reverts wouldn't do much to affect the game's review score, as Resistance 3 would net an average of 83 on Metacritic. It's the lowest of the main trilogy, but not by much, and is proof of the consistency in quality for the Insomniac-fronted Resistance games. Reviewers loved the fact that the game is a more personal, smaller story than a grand war effort, while maintaining the same tight gameplay the series had become known for.
However, while the game was a critical hit, Resistance 3 failed to get off the ground in terms of sales. During the game's first month of sale within the US, Resistance 3 only managed to sell 180,000 units, which is less than half of the first month sales for the previous game. While the US and UK are two different markets, the UK sales were down for Resistance 2 already compared to the original, so reduced sales of a game that didn't sell extremely well anyway isn't a good sign.
Resistance 3 would be the last Insomniac-fronted Resistance game ever made, though the series was brought to the PS Vita in the form of Resistance: Burning Skies. Developed by Nihilistic Software, a company mostly known for the kind of average Conan game for PS3 and Xbox 360, along with the atrocious Marvel Nemesis: Rise of the Imperfects, Burning Skies followed firefighter Tom Riley trying to reunite with his family in the midst of the Chimera invasion of America. Averaging at a 60 on Metacritic, reviewers considered it proof that FPS games could work on the Vita, but this particular one did little to innovate.
Circling back to that identity crisis point, many were left feeling like Resistance was a missed opportunity to become Sony's equivalent of the Halo series. Speaking to Kotaku in 2012, Ted Price said that the reason why the series never reached the same heights was because it kept changing between iterations, while stating their belief that Resistance 3 might have been the best in the series:
"We have theories internally about why Resistance wasn't a Halo. One is that we changed the game a lot in Resistance 2, and we surprised players in a way that perhaps wasn't what was expected. And that may not have been a good thing. By changing up some of the core mechanics and— we got a lot of strong feedback when we did that. On Resistance 3, we went back to some of our more traditional core mechanics that players did love, and then built a story that was more personal. That in our opinion was the way to move the franchise forward in a way that was unique for first-person shooters. We're really proud of Resistance 3. The team felt very personally connected to Resistance 3."
Perhaps what's more interesting in that interview is their comments on the Vita and Burning Skies, with Price noting that they didn't have the bandwidth to create a Vita game, and they're happy Nihilistic took the responsibility. However, he's a bit more non-committal when asked the question of if he enjoyed the final product: "I thought that what they did with the game made a lot of sense, in terms of the decisions that they came to with their core mechanics. So I felt like it stayed true to the universe… Frankly, I was spending a lot more time playing our own games."
The Future of Resistance 4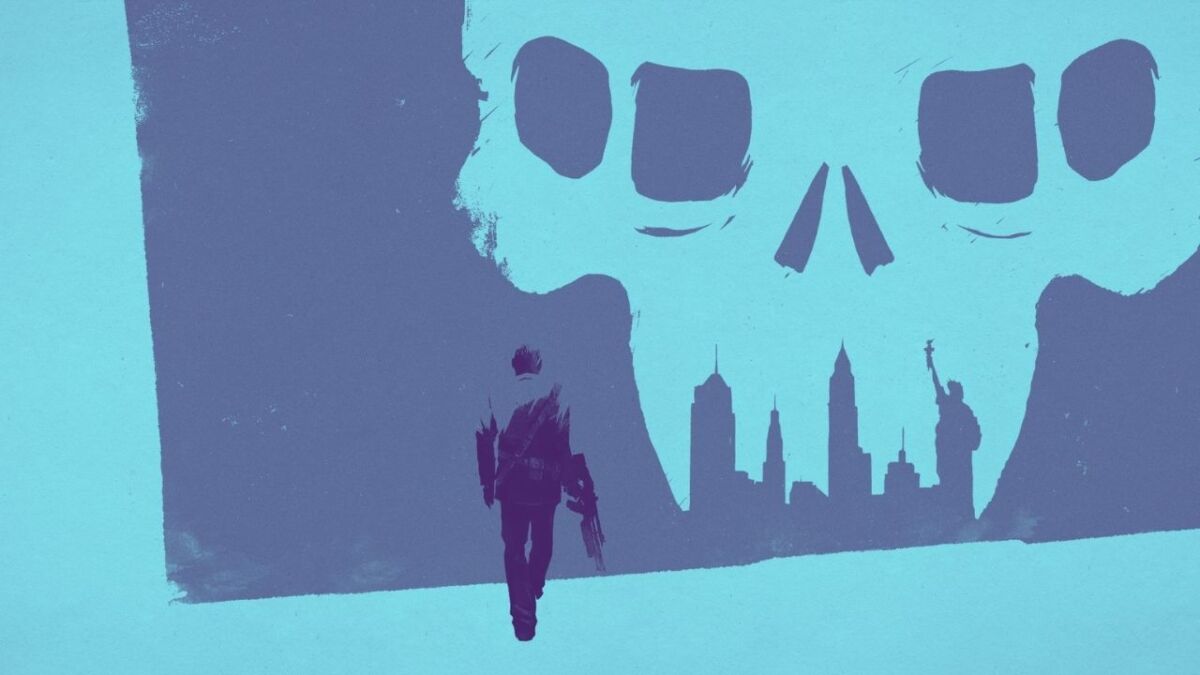 As far as Insomniac Games and Sony are concerned at the moment, Resistance 4 has no future. Back in 2012, Insomniac published a video on their YouTube channel, in which president Ted Price sat down to break the news that the Resistance series, as far as their involvement in it anyway, was done, as "Resistance has reached its logical conclusion in terms of the story that we wanted to tell." Insomniac's next project would be Overstrike, later rebranded as Fuse, a co-op third person shooter that you probably forgot existed.
A year later, Price spoke to GamesRadar to talk about Fuse, and mentioned that Insomniac had considered making a Resistance 4, however they felt that a potential fourth mainline game wouldn't be the right fit for the team: "We decided to bring Resistance to a conclusion when we looked ahead and realised that Resistance 4, while possible and something we seriously considered, wasn't going to be the right game for us at that time. [..] With Resistance 3 it felt like we had capped off, or at least closed a major chapter in that franchise. So, a lot of the team was looking forward to doing something different."
That same year, in a Reddit AMA, Price confirmed that Insomniac don't even own the rights to Resistance, so it's up to Sony to spearhead a new potential game. Sony already used that right to greenlight Burning Skies, but they've been gunshy on developing a new game in the series ever since, and the reason why might have surfaced recently. According to the podcast Sacred Symbols, Resistance 4 was pitched to Sony by Insomniac, but was rejected as it sounded similar to Naughty Dog's The Last of Us, and because Sony wanted to avoid fatigue from their various post-apocalyptic exclusives.
In 2018, hopes for a new Resistance game were further squashed by Insomniac's community head James Stevenson in an interview with Finder (archived by VideoGamer.com), who stated that the chances for a new game are pretty long: "Oh wow, if I was a betting man? It feels like it's a longshot to me. But I have learned over the years to never say never. I think there are a lot of people out there that have fond memories of a Resistance game from the PS3 era, but yeah, never say never, it's just that we have no plans to make another Resistance game in the future."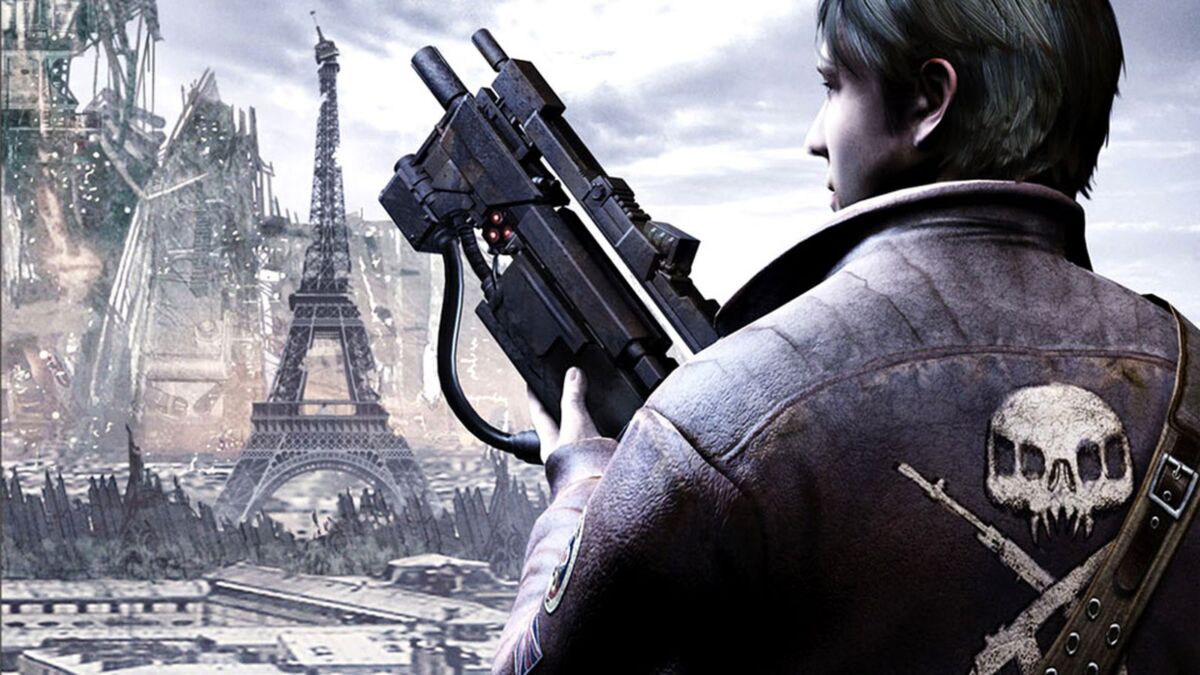 As for if we'll see a new game in the series, namely Resistance 4, it's possible but only if Sony wants it, and that's the real kicker here. Sony's slate of post-apocalyptic games are fit to burst, with Sony commissioning Horizon: Zero Dawn and Days Gone after shooting down Resistance 4, so trying to find room for a new one might be asking for too much. However, with Sony purchasing Insomniac outright to become one of their first party studios, the team are pretty much on hand to make a new Resistance whenever Sony wants to commission it.
On Insomniac's behalf, the question is: do they even need to make a new Resistance? With the success of Rift Apart, along with the Marvel's Spider-Man series, which looks set to see a new instalment within the next few years, the studio appears to be going from strength to strength with the recent output. With a run of form as good as Insomniac's right now, why bother looking to the past? Marcus Smith, the director of Resistance 3, is now Creative Director at Insomniac, so there could be some desire to do something with the series, but that's purely speculation.
Still, if anyone perhaps needs a new Resistance game, it would be Sony. Their exclusive line-up largely consists of varying kinds of third person action adventure, with the last first-party FPS being Killzone: Shadow Fall in 2013.
If nothing else, there's always the fall back option of remastering the original trilogy for a release on PS5 and potentially even PC. A 4K/120fps port of Resistance 1-3, even if just the single-player campaigns instead of the multiplayer, could go down a treat and offer something a bit different from Sony's usual library. There's no guarantee we'd ever see it, but it'd be nice to re-enlist in the fight against the Chimera one more time.
READ MORE: Will We Ever See A New Sly Cooper Game?
Some of the coverage you find on Cultured Vultures contains affiliate links, which provide us with small commissions based on purchases made from visiting our site. We cover gaming news, movie reviews, wrestling and much more.