Since the PS5's launch in 2020, PlayStation has been rolling out a scattered stream of top-end games showcasing the power and capabilities of the console and its DualSense controller. While God of War Ragnarok was the console's biggest release of 2022, future exclusives promise to take the console even further. As we work our way through the year, more titles are sure to be added and dates are bound to be updated. Be sure to come back often to make sure you're keeping up on the new PS5 exclusives of 2023.
NOTE: we're only including PS5 exclusives that can only be found on the PlayStation ecosystem, so nothing that we know for certain is also coming to PC will make the cut. Even though we expect some of these are timed exclusives, we're still including them here until it's officially confirmed that they are/
2023 PS5 Exclusives
Horizon Call of the Mountain | February 22nd, 2023
Developer: Firesprite & Guerilla Games
Publisher: Sony Interactive Entertainment
Nothing sounds cooler than battling robotic dinosaurs in your living room, right? Well, if you're planning on picking up the PS VR2 for the PS5, then you'll want to keep your eyes on Horizon Call of the Mountain. Set in Guerilla Games' thrilling Horizon universe, Call of the Mountain is an all-new story that sets aside Aloy's adventure to follow a new character. But worry not, the iconic heroine will make an appearance as you move about the beautifully rendered world.
All the thrills of the Horizon series are present in Call of the Mountain, from death-defying exploration to the action-packed, meticulous bow-and-arrow combat. Though the PS VR2 hasn't been released yet, the preliminary footage of Call of the Mountain, all allegedly captured on the virtual reality unit, looks fluid and stunning. Of course, we can expect some players to get a little dizzy as they guide the new hero up mountaintops and evade incoming attacks.
Virtual reality has delivered many immersive experiences in the past, and Horizon is a surprising but welcome title that's sure to delight fans of the series.
Final Fantasy XVI | Summer 2023
Developer: Creative Business Unit III
Publisher: Square Enix
It isn't a proper console generation until Square Enix releases a new Final Fantasy game. As the 16th entry in the seemingly boundless franchise, Final Fantasy XVI has some big shoes to fill, and Square's Creative Business Unit III aims to fill them with a title that's grittier, darker, and worthy of a "Mature" rating. How that will translate into a good game is, of course, unseen until we get our hands on it, but the promise of a Final Fantasy that takes itself very seriously is exciting.
Players are introduced to the world of Valisthea as a spreading Blight and the powerful Eikon pushes the world's six realms to the brink of conflict. When the dark Eikon Ifrit brings tragedy to Clive Rosfield, the young hero sets out on a quest for revenge that takes him across many lands riddled with danger.
Final Fantasy XVI will feature AI-driven party members, so players can focus primarily on Clive in the middle of the action-packed, real-time combat. With a shift toward a more mature narrative and aesthetic, Final Fantasy XVI could be the franchise's darkest entry yet and a contender for the best new PS5 exclusive of 2023.
Final Fantasy VII Rebirth | Winter 2023
Developer: Square Enix
Publisher: Square Enix
Three years after Square delivered on the long-awaited Final Fantasy VII Remake, the developer is continuing Cloud Strife's epic adventure with the second part, Rebirth. When the remake was revealed to have been broken up into separate parts, there was always the question of how long it would be between entries. Three years isn't too bad, considering how long we had waited between that first PS3 announcement to when part one of the remake launched.
One of the biggest surprises with the remake wasn't even that it was split into separate releases. It's how much of the story was changed, particularly the introduction of the Whispers. Co-director Motomu Toriyama confirmed in an interview with Gamespot in October that Rebirth will further move away from the classic Final Fantasy VII story. Will Aerith be spared? Or more importantly, will we be spared from Cait Sith?
Rebirth will surely leave us with more questions than answers as we'll be left to wait for the third and final act. But you can bet we're going to gobble that sequel up without question.
Stellar Blade | TBC 2023
Developer: SHIFT UP Corporation
Publisher: Sony Interactive Entertainment
You may recognize Stellar Blade as Project EVE, which was first revealed during a September 2021 PlayStation Showcase. After a bit of silence about the PS5 exclusive, SHIFT UP emerged in September 2022 to give players a better look at the unique designs and aesthetics of the newly titled release. In Stellar Blade, players take control of Eve, the sword-wielding heroine tasked with being the last bastion of hope for humanity.
We haven't seen smooth, fast-paced swordplay like this since Metal Gear Rising. Eve is clearly no stranger to combat as she takes on the monstrous NA:tive to save the people of Xion. Guided by the elderly Orcal and accompanied by a survivor of the near-extinct Earth, Eve sacrifices all to free mankind from the weight of its deadly overseers.
Okay, so some of that may sound very familiar, and Stellar Blade drifts into The Matrix territory a bit. But what SHIFT UP has shown is a largely unique art style and stunning visuals that are sure to keep players immersed.
Marvel's Wolverine | TBC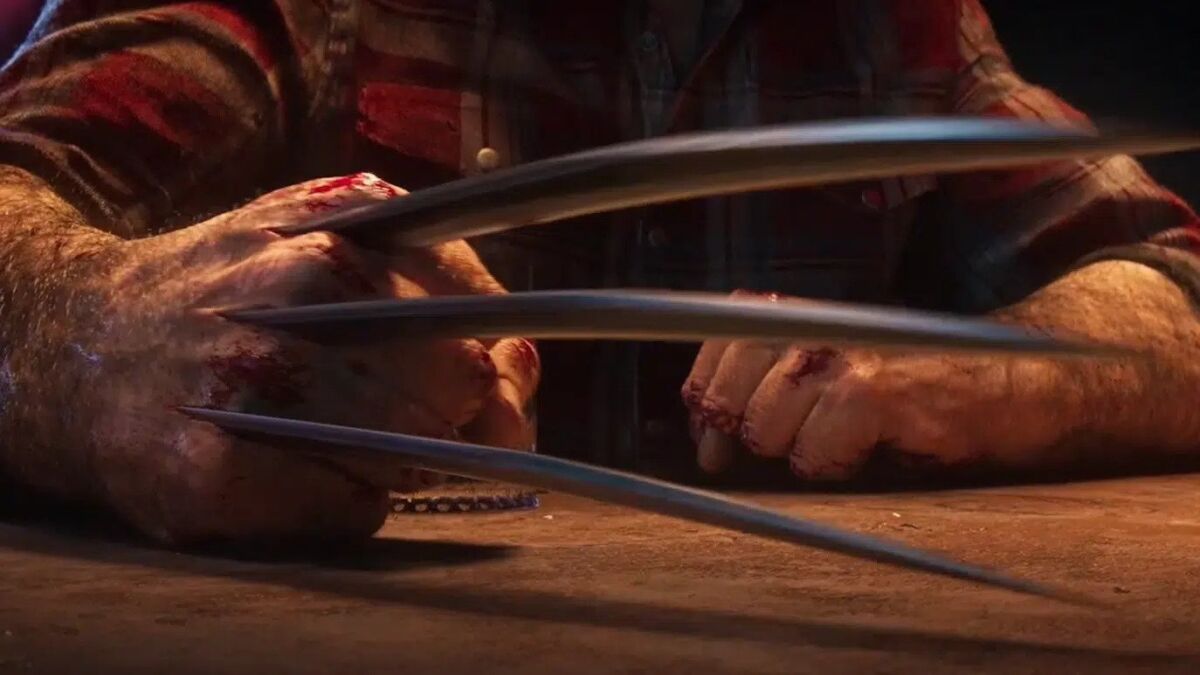 Developer: Insomniac Games
Publisher: Sony Interactive Entertainment
If Marvel wants successful video games based on its characters, just hand all the rights over to Insomniac Games. Why, you ask? Take Marvel's Wolverine, for example. Do you know what we know about it? Practically nothing, except that it's being directed by Brian Horton and Cameron Christian, who recently gave us the stellar Marvel's Spider-Man: Miles Morales. And even with such little information, Wolverine is a highly anticipated title.
We can picture Arkham Asylum-esque combat, just a little more brutal considering Logan's persona and mutant traits. As the X-Men Origins: Wolverine game and Logan proved, the titular X-Man is made for violence, so we'd be surprised if Wolverine didn't achieve a Mature rating. Of course, all of this is heavy speculation, but there's one thing we can be sure of. With Insomniac's scribes at the helm, the game will have a deep and engaging narrative.
There's been little word of when new information will drop, but with Microsoft's claim that the game will release in 2023, maybe we'll see a showcase at The Game Awards 2022.
Marvel's Spider-Man 2 | TBC
Developer: Insomniac Games
Publisher: Sony Interactive Entertainment
Two Insomniac Games-led Marvel titles possibly releasing in the same year seems like a gift we're not worthy of.
Marvel's Spider-Man 2 will bring Peter Parker and Miles Morales together for double the web-swinging action. If you thought Parker's last outing was his most difficult, just wait until Spider-Man 2 brings together two spider-killing foes—Kraven the Hunter and Venom. We're sure more classic Spidey and Miles Morales villains will show up, but those two alone are sure to be a challenge. Even for two Spider-Men.
While there's plenty of excitement surrounding Kraven's involvement, Venom's arrival brings a bunch of questions. First and foremost, will Parker don the black suit? The rumor mill suggests that every Spidey suit will have a symbiote variant, but nothing's been confirmed yet. The most interesting development behind Venom's presence is that the symbiote, which appears to be lab-created by Osborn in the game universe, is attached to Parker's friend, Harry.
Considering the success of its predecessor, Spider-Man 2 is easily one of the top three most anticipated PS5 exclusives of 2023.
READ NEXT: The Best Geeky Gifts
Some of the coverage you find on Cultured Vultures contains affiliate links, which provide us with small commissions based on purchases made from visiting our site. We cover gaming news, movie reviews, wrestling and much more.