The world just wants to tear us all apart. Whether it's politics, yanny, or a black and blue dress, life conspires to make enemies of friends. Video games are always a great escape from the rigors of the real world, but what about if you can bring your pals along for the ride with the best PS4 co-op games?
Whether you just want to mess around in New York City or work in a bustling kitchen together, co-op games on the PlayStation 4 have what you need for some cathartic bit of bonding. Those who say these types of games are dying a death with the focus from many being on PVP are just cynical at best. Really, when you look at the gamut of different options we have now, we may actually be in the best spot ever for co-operative play.
The games you will find below require your partner to have a controller of their own, but many narrative games, such as Telltale's output (rest in peace), could probably fall under the same umbrella. Without further ado, it's adventure time — c'mon grab your friends and dive into the best PS4 co-op games. Don't forget that these games will also work on PlayStation 5, thanks to backwards compatibility.
The Best PS4 Co-Op Games
1. Overcooked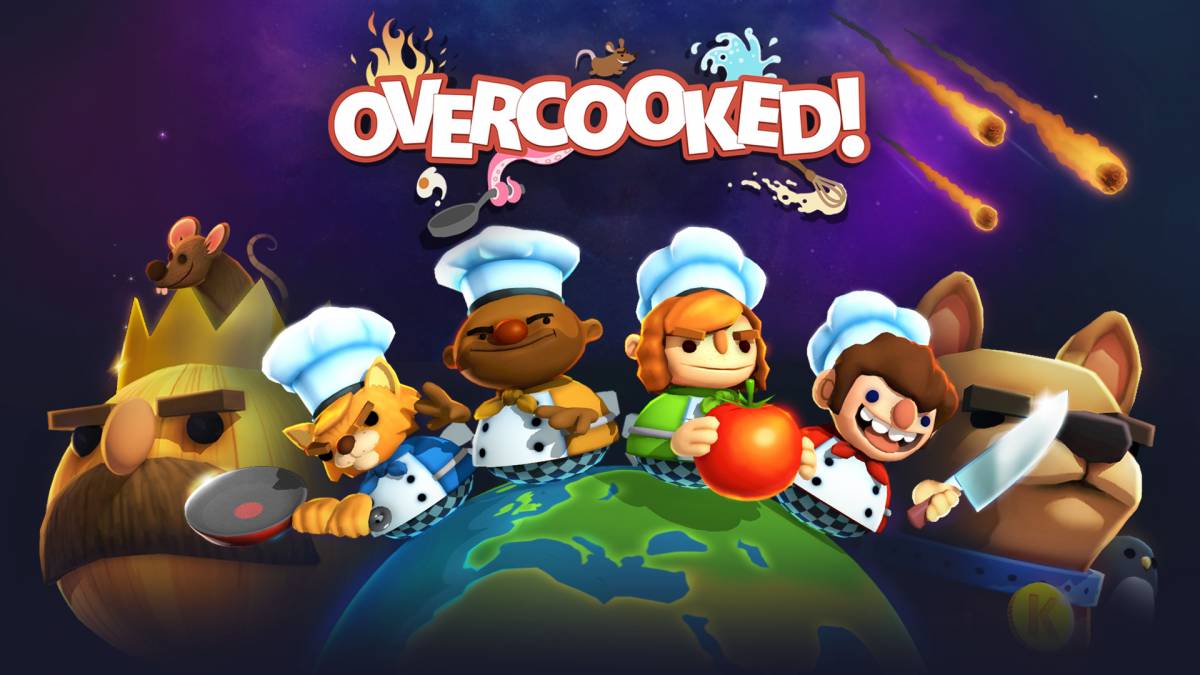 Developer: Ghost Town Games Ltd.
Publisher: Team 17
Online/Offline Co-Op: Offline
Players: 4
Co-op games are meant to be great for bonding. Overcooked, meanwhile, is intended to ruin Christmas for everyone. You'll laugh, you'll cry, and you'll probably end up hurling expletives at your aunt, just like if you worked in a real-life kitchen.
Grab three friends and get to grips with the hustle and bustle of running a kitchen and all the stresses that come with it. Despite its cutesy looks, it's one of the most stressful games you're ever likely to play.
Before too long, you'll become as cynical and jaded as real chefs. If you can handle the game at its toughest points, Overcooked can be a real thrill despite it having such a simple hook.
2. A Way Out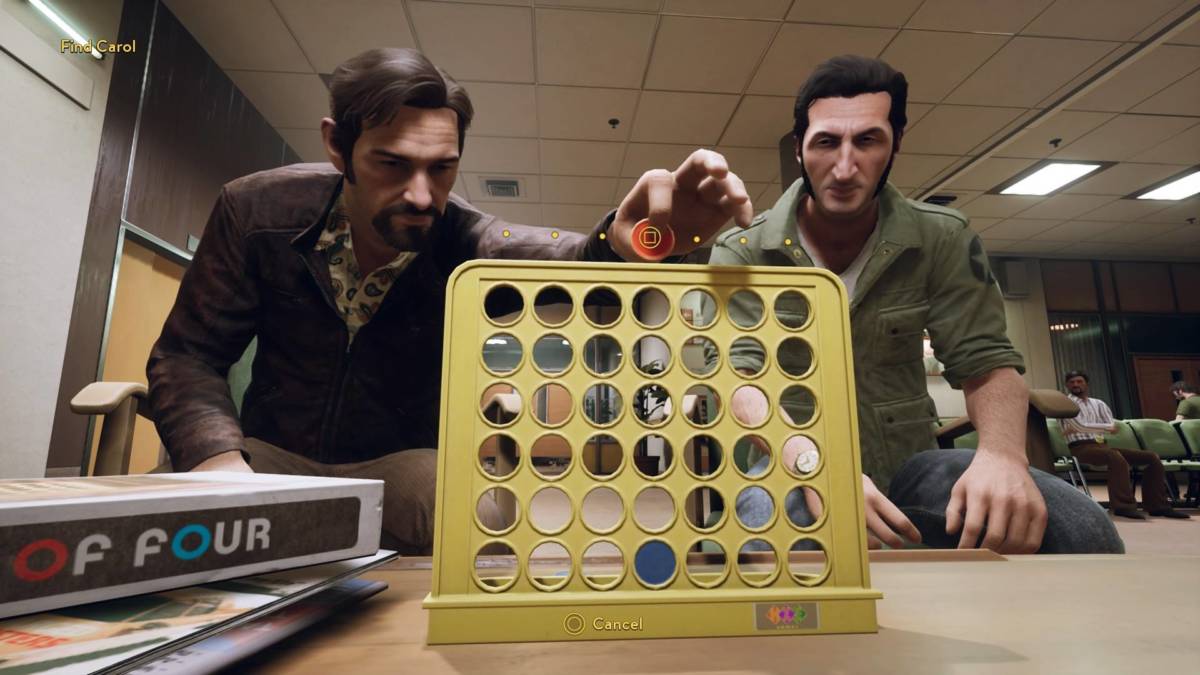 Developer: Hazelight
Publisher: EA Originals
Online/Offline Co-Op: Both
Players: 2
Sure, some of the writing may be rote, but you won't find a more surprisingly emotional game that slowly creeps up on you in how much of yourself you invest into it. Over the course of six or so hours, you learn to love Leo and Vincent: two criminals looking to escape from prison together.
Playable locally or online, A Way Out has players pick the character they want and then work with the other through some interesting gameplay mechanics. It's a cinematic adventure full of heart and quirks that most developers wouldn't even attempt, but never mind any of that: it lets you play Connect Four. Worth the entry fee on that alone.
From our A Way Out review:
"Even with some sloppy writing and a hackneyed story, A Way Out's gameplay is so infectious and its heart so sincere that it's almost impossible to resist. Long live couch co-op."
3. Payday 2
Developer: Overkill
Publisher: Starbreeze
Online/Offline Co-Op: Online
Players: 4
A game so long in the tooth that it probably predates the internet and all life as we know it, Payday 2 has been able to stick around for so long despite such a straightforward premise for a very simple reason: its community. Who knew playing banks and robbers could bring so many people together?
Payday 2 is a great distraction for you and friends as you scope out a bank (or something bigger) for a big score before swooping in and swooping out with as little fuss as possible. If you've ever seen a heist movie then you'll know that things will go awry. In Payday 2, when things go wrong, it's usually because your friend is an idiot and did it on purpose for the laughs.
4. Dying Light
Developer: Techland
Publisher: Techland/WB Games
Online/Offline Co-Op: Online
Players: 4
We've said it many, many times but we're going to say it one more time for the people at the back. Dying Light is one of the most underrated games of this generation. If you're writing it off as you're sick of zombie games, that's fair, but Techland managed to created something that even the most jaded of gamers would probably enjoy.
It's even better with friends, allowing you to dropkick and decapitate your way across Harran to your heart's content. In the daytime, amble around and parkour your way through some The Office references. At night, prepare to run and scream like crazed banshees as the terrifying Virals close in.
You can team up with up to three friends to explore the delights that Dying Light has to offer and with it now being very cheap and a sequel on the way, there couldn't be a better time to jump in.
5. Ghost Recon Wildlands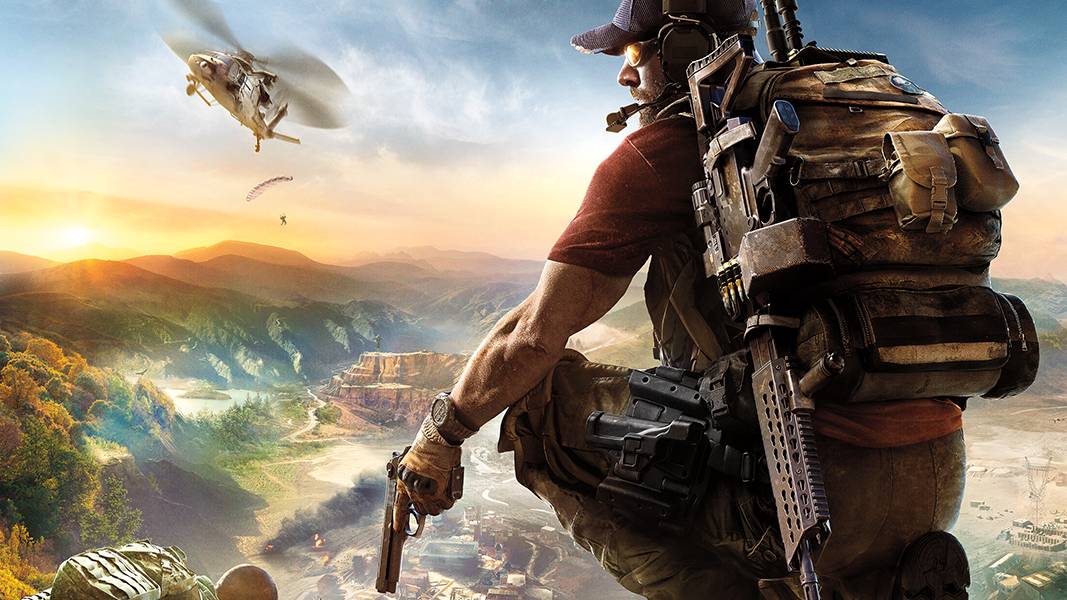 Developer: Ubisoft
Publisher: Ubisoft
Online/Offline Co-Op: Online
Players: 4
The country of Bolivia is a playground for you and your squad in this open world destruction simulator. Those expecting a Ghost Recon game will be disappointed in Wildlands as it strays far from its predecessors, though the fun factor of griefing your friends can't be denied.
There are missions and important burly dude things to do, but that's not what you're here for. Wildlands is an excuse to pull off ridiculous stunts and explore with your friends. The world may be somewhat empty, as is the Ubisoft way, but that just gives you more room in which to treat your loved ones with the utmost of disrespect.
Maybe skip Breakpoint, though. They didn't, erm, quite get that one right.
From our Wildlands review:
"Despite the minor and not so minor technical hiccups that can briefly stymie the experience, Ghost Recon Wildlands is the most fun I have ever had in a multiplayer game and the glitches, while frustrating, never served to hamper my fun for more than a few minutes."
6. Monster Hunter: World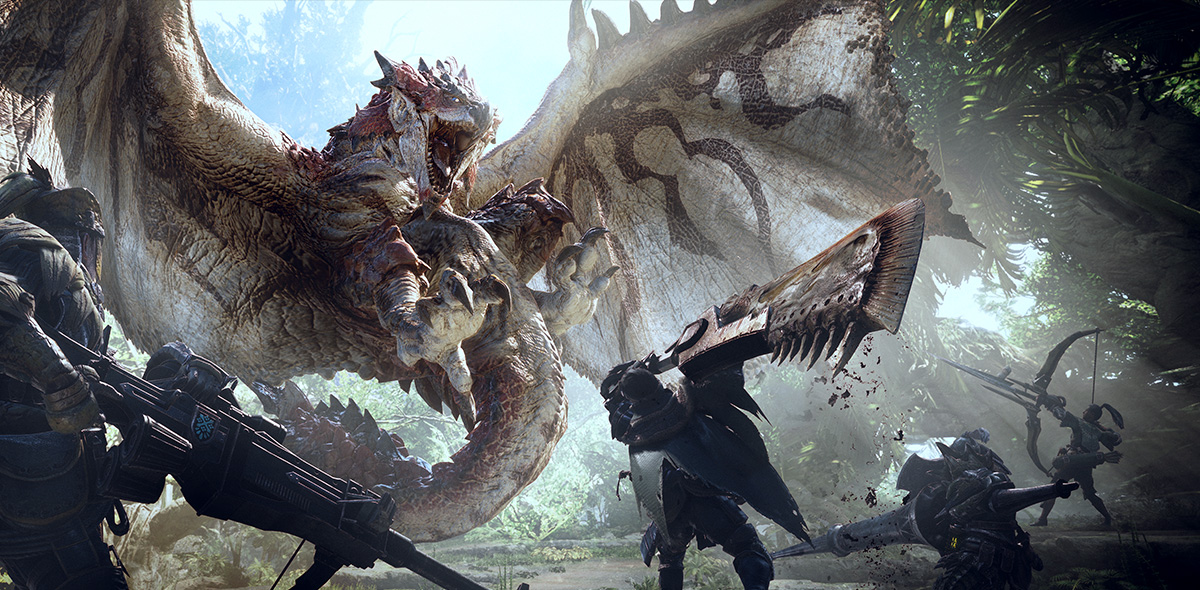 Developer: Capcom
Publisher: Capcom
Online/Offline Co-Op: Online
Players: 4
Those who played and loved every other Monster Hunter game thought they were in on something that nobody else was, especially in the West. Monster Hunter struggled to break through into the mainstream until World came along and smashed a tonne of records for Capcom in the process.
Featuring a lot of what made its predecessors so great alongside some refinements for a more casual audience, Monster Hunter: World is the natural progression for the series. As with most games with an emphasis on grinding, it's better with friends. Grab some friends to share the guilt of massacring beautiful creatures and you will almost definitely love one of the best games of 2018.
Once you've done all there is to do, its Iceborne expansion is equally as captivating.
From our Monster Hunter: World review:
"Monster Hunter: World isn't for everyone. The focus on loot and grinding ensures that, but everything it does is superlative, making it an essential purchase for any RPG fans looking for something new. As for the established fans, it's everything you loved about the old games, but prettier. A win/win, all round."
7. Unravel Two
Developer: ColdWood Interactive
Publisher: EA Originals
Online/Offline Co-Op: Offline
Players: 2
The original Unravel won its fair share of fans for its simply gorgeous photorealistic style and a heart that was hard to deny. For its surprise sequel, it brings back that same unforgettable style and also a friend for Yarny to play with. Unravel Two turns the original game into a co-op adventure that lowers the difficulty while ramping up the adorable factor twofold.
It's still a puzzle platformer at heart, though its puzzles are relative walkovers, presumably to help it find an audience with younger audiences. A short but memorable affair, teamwork is key in Unravel Two, so whether that means using momentum of your yarn to propel your friend across a chasm or making cute gestures to each other, it's a game that thrives in co-op.
From our Unravel Two review:
"Even if there are a couple of minor quibbles to be had with Unravel Two, it's still everything you'd ever want from a follow-up. It's a genuine step-up from its predecessor with smoother controls and more gameplay styles while also retaining the irrefutable charm that won the first game so many fans. With any luck, Unravel Two will win many more."
8. Lego Games
Developer: Traveller's Tales
Publisher: Warner Bros. Interactive
Online/Offline Co-Op: Offline
Players: 4
Literally all of it. All of the Lego. Really, apart from a few small changes to fit the theme of the adaptation, all of the Traveller's Tales Lego games play the same way. As there's so many to choose from, it's ultimately down to which license you prefer the most when it comes down to picking the best co-op game to play.
Famously easy to pick up and play, the Lego games are ideal if you want to bond with your young children or introduced them to gaming as a whole. Goofy, forgiving, and totally charming, the Lego games offer a tonne of options as well as replayability that will keep the children from replaying the same episode of Peppa Pig over and over again.
If you're struggling to pick just one, any of the games released in the last decade are worthwhile.
9. Far Cry 5
Developer: Ubisoft Montreal, Ubisoft Toronto
Publisher: Ubisoft
Online/Offline Co-Op: Online
Players: 2
Really, you could swap this entry out for Far Cry 4 if you're more inclined towards a slightly more colourful time. Far Cry 5 doesn't reinvent the wheel and instead opts for streamlining some of the franchise's most cumbersome moments, but that doesn't stop it from being on the best PS4 co-op games all the same.
Just like Wildlands, exploration is recommended over making your way through the story. I played the co-op aspects of the game with a colleague and it quickly descended into baseball bat fights, erratic helicopters, and battling bears, so if that sounds like it's your kind of thing, book a ticket to Hope County and join the family.
From our Far Cry 5 review:
"When it's at its best, Far Cry 5 shows glimmers of being the fullest, most enjoyable game in the franchise to date. The gunplay is as meaty and satisfying as it's always been and the promotion of exploration has never been more keenly felt — anyone who's ever enjoyed a Far Cry game will likely feel right at home here."
10. Sonic Mania
Developer(s): Christian Whitehead, Headcannon, PagodaWest Games
Publisher: SEGA
Online/Offline Co-Op: Offline
Players: 2
Sonic returned to all his blue glory in Sonic Mania: a game created by Sonic fans, for Sonic fans. Not even the most contrarian of hipsters could say they preferred Forces over Mania, such is the loving embrace of nostalgia that Sonic Mania wraps you up in.
Much like the games of old, Mania allows two players to team up as Sonic and Tails respectively. Whoever has the weakest of personalities will probably be lumped with Tails — it's the Sonic show, after all. Still, if you can find another nineties kid to take the short straw, adorn your rose-tinted spectacles and play the best entry in the Sonic franchise since it began.
From our Sonic Mania review:
"Sonic is back, praise be, Sonic is back. Old school fans will relish the challenge and the attention to detail while younger gamers may able finally understand why Sonic was such a gaming icon in the 1990s."
11. LittleBigPlanet 3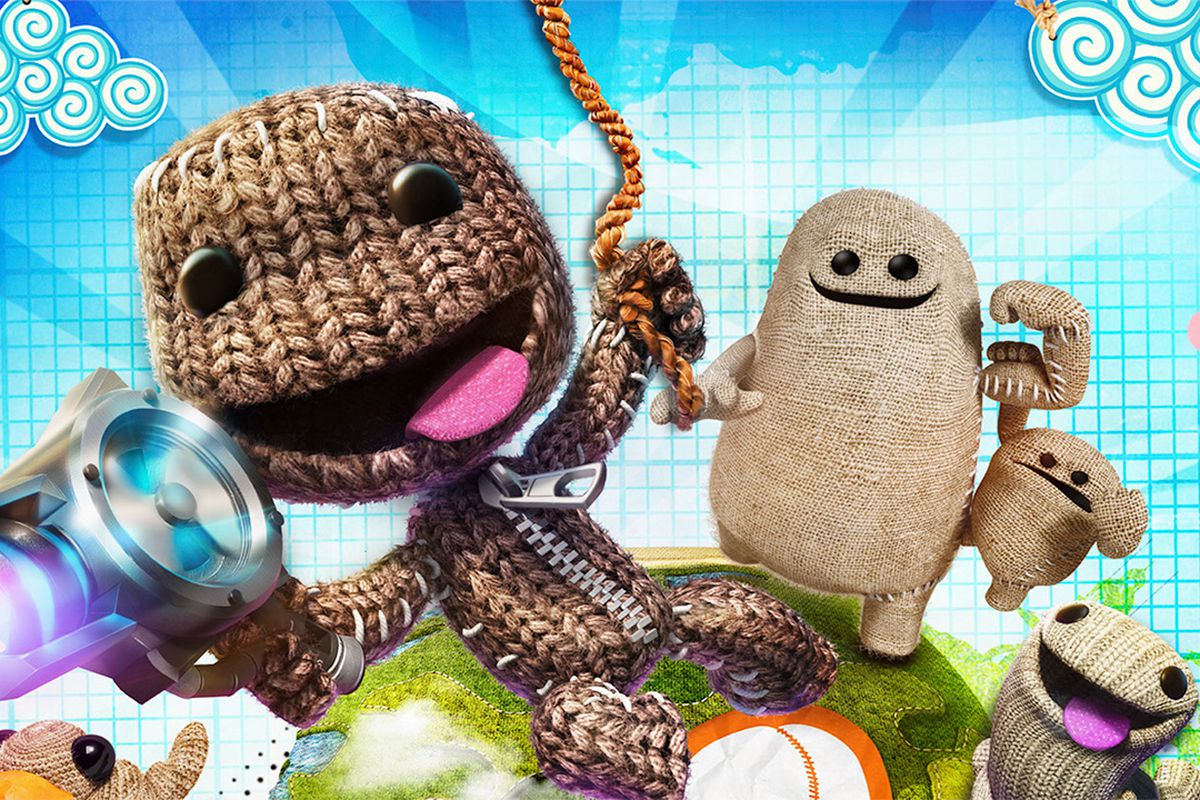 Developer: Sumo Digital
Publisher: SIE
Online/Offline Co-Op: Both
Players: 4
Poor little LittleBigPlanet 3. Caught in the crossfire between this generation and the last, it didn't exactly set imaginations ablaze like its predecessors. While it may lack the initial spark that made the first two games so magical, it's still a good time with the young ones.
A game all about utilising your imagination, LittleBigPlanet 3 comes alive in its creation mode, which allows players to concoct their own levels, characters, and all sorts of bonkers things.
If you're tired of the children's creativity being limited to a 1×1 in Fortnite, LittleBigPlanet 3 could be a good way to wean them off. Sumo Digital took the reins for this one with the series' originators, Media Molecule, currently hard at work on making the already ambitious Dreams even more ambitious.
12. Borderlands 2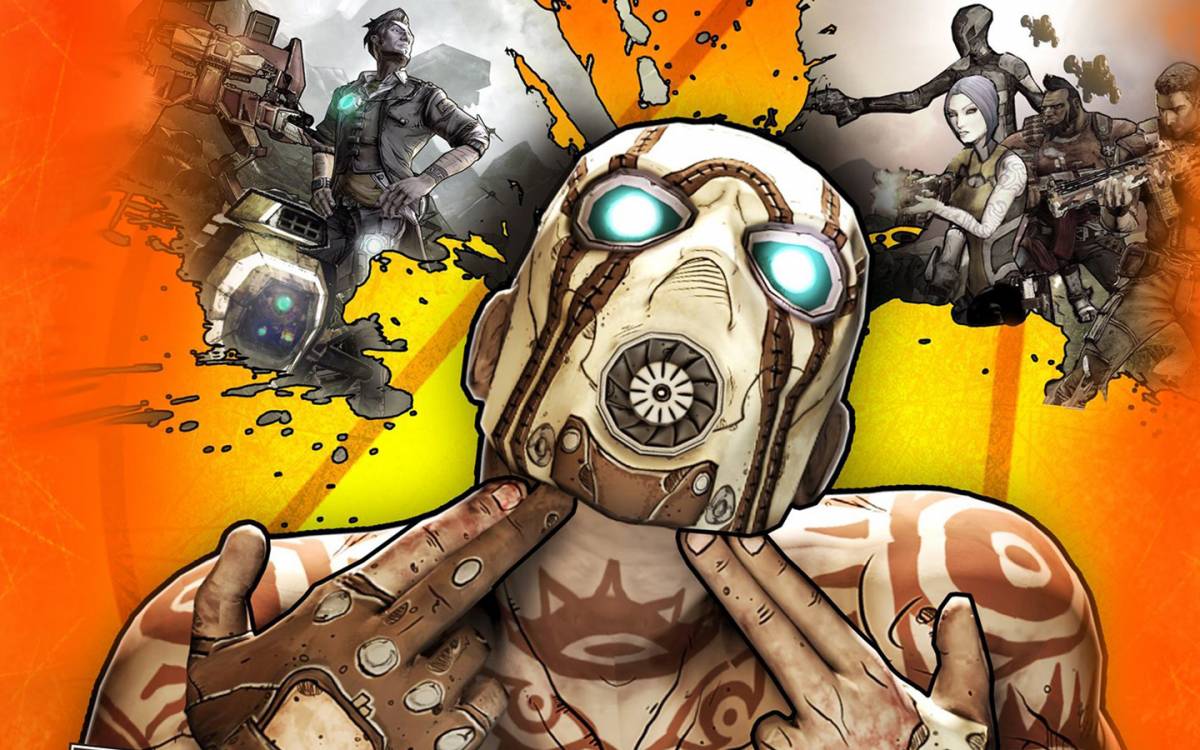 Developer: Gearbox Software
Publisher: 2K Games
Online/Offline Co-Op: Online
Players: 2 (offline) / 4 (online)
A game so perennially on offer that it'd be a marvel if you hadn't played it yet, Borderlands 2 is available as part of a bundle in The Handsome Collection, which also features The Pre-Sequel. The second entry in the series is the one everyone knows and loves, however, and for good reason.
Featuring massive worlds to explore (and loot), a bad attitude, and a bizarre but wonderful cast of characters, Borderlands 2 is an off-the-wall shooter that's perfect with friends. Take on the campaign with a friend before tucking into the seemingly neverending quest for all of the shiny things.
Its a bit on the old side these days, but Borderlands 2's distinct art style means it will be a long time before it goes out of fashion. Also worth checking out the third game, even if it doesn't quite capture the same manic energy as well.
13. Rayman Legends
Developer: Ubisoft
Publisher: Ubisoft
Online/Offline Co-Op: Offline
Players: 4
Too many people sleep on Rayman. He's been Ubisoft's unofficial mascot for decades for a reason: because, by and large, his games are brilliant. Historians may beg to disagree, but Legends is arguably his best game to date and an absolute co-op gem for all the family.
A collectathon by any other name, Rayman Legends keeps the experience fresh (in comparison to something like Yooka-Laylee) by introducing small quirks to change things up every so often. It's packed to the gills with content that will keep you, the youngsters, and the not-so-youngsters coming back for more.
Rayman Legends is marketed to kids, but it's really one of the few games that is for everyone.
14. The Division 2
Developer: Ubisoft Massive
Publisher: Ubisoft
Online/Offline Co-Op: Online
Players: 4
It's fair to say that Ubisoft's The Division arrived with a bang and then quickly fizzled out. After plenty updates and some harsh lessons learned, Ubisoft eventually dragged the game to where it needed to be before releasing a sequel.
The Division 2 is leaps and bounds ahead of the original game in almost every regard. The world is more alive, the grind is nowhere near as real, and there are many refinements that were missing from the original game.
With the action now taking place in Washington DC instead of New York City, it's a far more eclectic background and one that works as well with a friend as it does all on your lonesome.
15. Don't Starve Together
Developer: Klei Entertainment
Publisher: Klei Entertainment
Online/Offline Co-Op: Both
Players: 2 (offline) / 6 (online)
A survival game from a developer that just seems to churn out the hits, Don't Starve landed to fanfare thanks it challenging but rewarding gameplay. When you're transported to a hostile island, you must scrape by and simply try to survive.
With the release of Don't Starve Together, the misery and suffering was split twofold. Featuring a gorgeous art style and a constant uphill struggle worth powering through for the sense of accomplishment, Don't Starve Together can be enjoyed with random players or even on your own.
But, as with every survival game ever made, Klei's indie darling thrives when you have a friend to lament the world with, especially with the rarity that is local co-op on PS4.
16. Fortnite
Developer: Epic Games
Publisher: Epic Games
Online/Offline Co-Op: Online
Players: 4
We're not cheating here and talking about the PVP Battle Royale of the game, even though you can technically team with other players in Duos and Squads. No, we're talking about the PVE side of the Fortnite experience, the one that it launched as into Early Access before fully launching in controversial fashion.
Save the World is a dense and wholly impenetrable time to begin with, but if you can grab a friend to teach you the ropes and show you what's what, you'll be mowing down zombies with ease before too long.
It's also a neverending quest for stuff, so once you have the story all wrapped up, it's time to track down and craft enough loot until you feel like the ultimate hoarder. Definitely don't scam people, though: Save the World is rife with that if you aren't careful.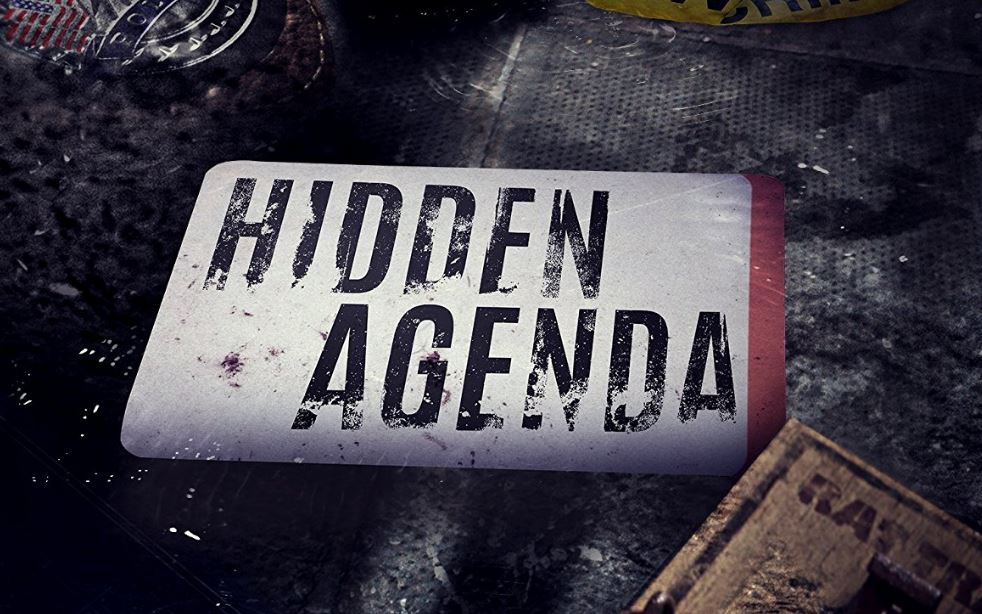 Developer: Supermassive Games
Publisher: SIE
Online/Offline Co-Op: Offline
Players: 4
Hidden Agenda is probably the least conventional entry on this list of the best PS4 co-op games, and not just because it's likely the least played. It's a shame because this approachable effort for non-gamers can bridge the gap between generations in a family, as well as testing your patience when your nan struggles with the touch-screen on her Huawei.
In Hidden Agenda, you and a group of friends must work together on your mobile phone via PlayLink to solve a murder mystery. However, there's an interesting wrinkle thrown into the mix at a couple of points: your teammates may be given secret objectives to complete that go against the team.
While lacking long-term appeal as couch co-op games go, Hidden Agenda is great for when the drinks are flowing or when the silence is too much at awkward family occasions.
18. Bloodborne
Developer: FromSoftware
Publisher: SIE
Online/Offline Co-Op: Online
Players: 3
We had a long, hard think about whether Bloodborne's unusual approach to co-op would be the right fit for a list catered to PS4 games you can play with your friends without much fuss, but we then remembered that it's Bloodborne and we should take any opportunity available to talk about Bloodborne. Hell yeah, Bloodborne.
There are some hoops to jump through to play Bloodborne in co-op, which means that your scrub friend will actually have to make some progress on their own before you can link-up. When both of you have the Beckoning bell and Small Resonant Bell, you must both input a password via the settings to visit the respective person's world who is using the Beckoning bell.
Enemies will become harder and you might lose a precious sense of pride and accomplishment by calling upon help, but it's better than being driven insane all on your own, right?
19. Minecraft
Developer: Mojang
Publisher: Microsoft
Online/Offline Co-Op: Both
Players: 4 (offline) / 8 (online)
Perhaps the most accessible co-op game there is, Minecraft is a game that's much better with friends as you explore your polygonal world and religiously eat mutton after the twentieth Creeper in a row, erm, creeps up on you. Don't be mad at them, it's just their job.
There are few limitations with Minecraft and what you can accomplish, so much so that it's a role-player's dream. Whether you want to recreate Helm's Deep or just make a great big phallus that reaches to the sky, Minecraft is more or less the perfect game for all ages.
With the option for split screen co op or online, as well as cross-play, Minecraft practically begs you to play it with other people, especially as pretty much anyone can pick up a controller and find something to enjoy.
20. Destiny 2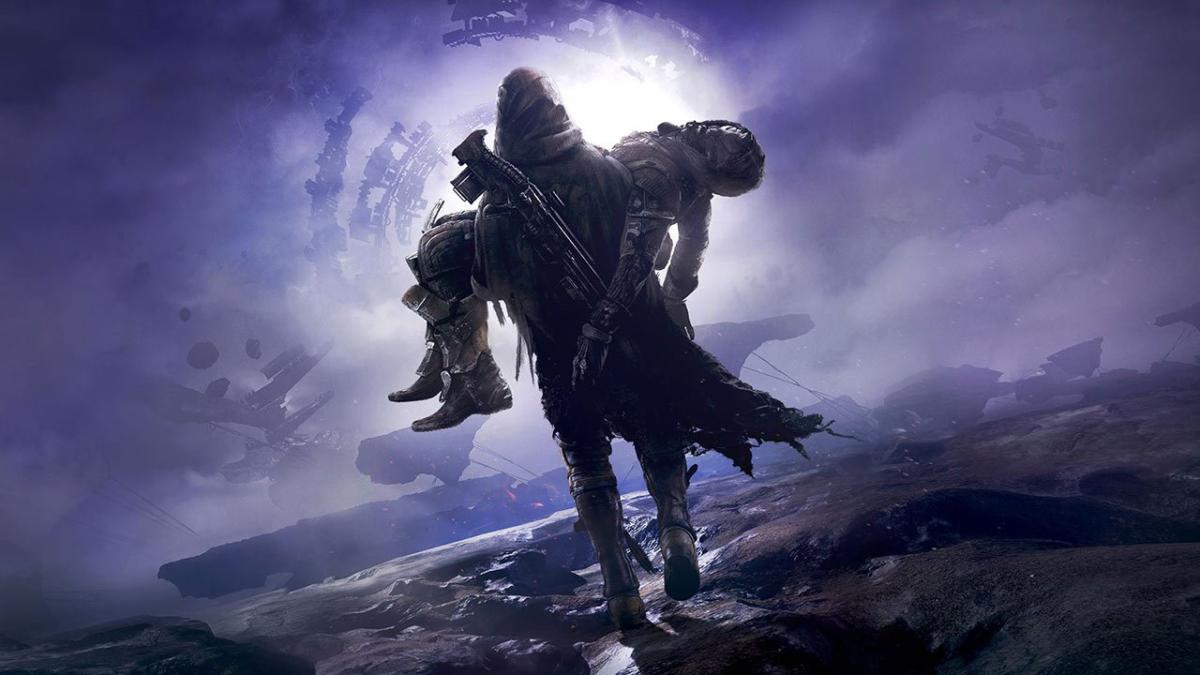 Developer: Bungie
Publisher: Activision/Bungie
Online/Offline Co-Op: Online
Players: 6
Though it's definitely an "acquired" taste, Destiny 2 really comes alive when you take on the grind with some friends via the easy co-op system, though you do need to have completed the "Spark" mission before you can put together your Fireteam.
Whether you fancy some straightforward and hassle-free exploration across Destiny's many beautiful worlds or want to cast aside basically all of your obligations to take on a lengthy raid, Destiny 2 has a tonne of content for you to dig into.
It's not exactly the most brain-intensive game ever, either, so you could view it as a way to catch up with friends while you shoot some aliens.
21. Streets of Rage 4
Developer: DotEmu
Publisher: DotEmu
Online/Offline Co-Op: Both
Players: 2
Streets of Rage 4 was a long time coming for long-suffering series fans, who hadn't seen a brand new entry since 1994: quite a few console generations ago. With the fourth release, Streets of Rage may be better than it's ever been.
Streets of Rage 4 maintains the co-op brilliance of its predecessors with you punching your way across the screen. There are combos and special attacks, but it's really a game that's so brilliant because it's so pick up and play.
With the option for couch and online co-op, as well as good post-launch support, Streets of Rage 4 is a masterful update for series fans that will definitely win over a lot of new fans. Maybe not chickens, though, as you eat a lot of chickens as you liberate Wood Oak City.
22. Moving Out
Developer: SMG Studio
Publisher: Team17
Online/Offline Co-Op: Offline
Players: 4
Moving Out hails from the Overcooked school of co-op, meaning that you may end up leaving the game with a few broken relationships. While not an overly difficult experience (at least to begin with), Moving Out will likely have you screaming at your loved ones to pivot.
The goal is simple: move out as much furniture and belongings as possible against the time limit. That might seem simple, but with some house being labyrinths and sofas not too keen on turning around corners, it's a recipe for some good-natured familial shouting matches.
Featuring unique physics and a constant difficulty curve, don't let Moving Out's lovely aesthetic fool you. This game will test your relationships more than most Saw rooms. The only major downside for Moving Out is that there's no online co-op.
23. Ghost of Tsushima: Legends
Developer: Sucker Punch
Publisher: SIE
Online/Offline Co-Op: Online
Players: 4
The co-op add-on that nobody expected to get but we were very glad we did, Legends is a separate co-op mode for Ghost of Tsushima, the smash hit open world samurai game of 2020. While not quite as captivating as the single-player story, it's still just a load of fun.
Playing as one of four classes, players can team up with others to either dip into quickplay or go through the surprisingly inviting story, which is spread across many different chapters. Legends is absolutely more than just a co-op tie-in, it's reminiscent of The Last of Us' Faction in terms of meshing story with online play.
If you loved the combat of the main game (and, really, who didn't?) and want to dive into the darkness of Japanese mythology, Ghost of Tsushima: Legends is a brilliant, bloody option.
24. PHOGS!
Developer: Bit Loom
Publisher: Coatsink
Online/Offline Co-Op: Both
Players: 2
Just about one of the most life-affirming games ever made, PHOGS! is one of the loveliest and best PS4 co-op games in which players take control of a dog head each and try to navigate their sausage body around fantastical worlds, solving puzzles and barking as they go.
Traverse the worlds of Food, Sleep and Play in this irreverent adventure, which, while it has the option for online co-op, really comes into its own with someone next to you in couch co-op. A non-combat game, players must instead solve puzzles and learn to navigate with their ridiculously cute two-headed dog.
With tonnes of unlocks, a happy-go-lucky tone, and just a nice change of pace from most super hectic modern games, PHOGS! is a great option for any non-gamers who you're trying to convince to pick up the controller.
25. Risk of Rain 2
Developer: Hopoo Games
Publisher: Gearbox Publishing
Online/Offline Co-Op: Online
Players: 4
Anyone who perhaps didn't gel with the original Risk of Rain really should give its sequel, not only because it's vastly different, but also because its co-op puts it right up there with other sci-fi shooters like Destiny, minus all of the live service stuff.
Loot is the aim of the game in Risk of Rain 2, a challenging roguelike where the enemies constantly scale upwards and you have to do the same — or get utterly destroyed. It's not for the faint of heart and can take a little while to get its hooks in, but you will definitely know when it does.
Due to the game perhaps not selling as well on console as on PC, you can pick up Risk of Rain 2 physically for pretty cheap, too.
26. It Takes Two
Developer: Hazelight
Publisher: EA
Online/Offline Co-Op: Both
Players: 2
Just like A Way Out, the previous game from the brilliant maniacs over at Hazelight, It Takes Two proves that co-op is alive and kicking — and arguably better than it's ever been. That might sound like crazy talk when PVP seems to dominate the charts, but It Takes Two really is pure gaming joy that deserves all the recognition it receives.
Either on your couch or with another player online (who doesn't even need to own it thanks to the impressively pro-consumer Friend's Pass that lets them play it for free), It Takes Two follows a struggling couple who are turned into dolls by a magic spell. What follows is something equally magic, a fantastical journey that wouldn't look out of place in a Pixar movie.
It Takes Two will make you laugh, cry, and maybe both at the same time. If Hazelight stop making co-op games after this one, at least they've left an indelible mark on the industry and the shot in the arm co-op as a concept needed.
READ NEXT: 25 Best Couch Co-Op Games You Should Play
Some of the coverage you find on Cultured Vultures contains affiliate links, which provide us with small commissions based on purchases made from visiting our site. We cover gaming news, movie reviews, wrestling and much more.