Sometimes, you just want a game you can pick up and play. We've all been there; not enough energy to break out the YouTube guides, or scour forums to learn what class is the best to start with, or what weapon you need to clear a specific boss. You just want to flop down on your couch and play some games for a little while (or maybe the entire weekend), but what are the best casual games that are easy to pick up and hard to put down? The last thing we want is to take up our entire Friday evening looking at the best build to get through Manus in Dark Souls.
So, we've compiled a list of some of the best casual games that are easy to jump in and out of, but that doesn't mean you'll want to stop playing. There is no order to this list because they're all quality titles that deserve some playtime. Here are some of the best casual games for PC, PS4, PS5, Xbox One, Xbox Series X | S, and Switch that you can pick up and play today.
The Best Casual Games
1. Among Us
Developer: InnerSloth LLC, PlayEveryWare
Publisher: InnerSloth LLC
Platform(s): PC, Switch, Android, iOS
Werewolf is a social deception card game where you lie to your friends' faces about where your true loyalties lie. Are you friend or foe? That's the question running through everyone's mind, and the look of betrayal on their faces when you reveal the terrible truth is pure bliss. But it always felt so limited since everyone needed to meet up and be in the right mindset for social deception. Luckily, Among Us allows a similar concept with the convenience of the internet.
Whether you're a simple crewmate trying to complete your tasks and sussing out the imposter or the devious imposter betraying those who put their trust in you, there can be many memorable moments in Among Us. The best part is that the game is either free or only five dollars, depending on the platform you choose to play on, as well as the fact that Among Us is also receiving regular updates like new maps and cosmetics. If you are looking for a game that will allow you to put your lying skills to the test, Among Us should be your first stop.
2. Animal Crossing: New Horizons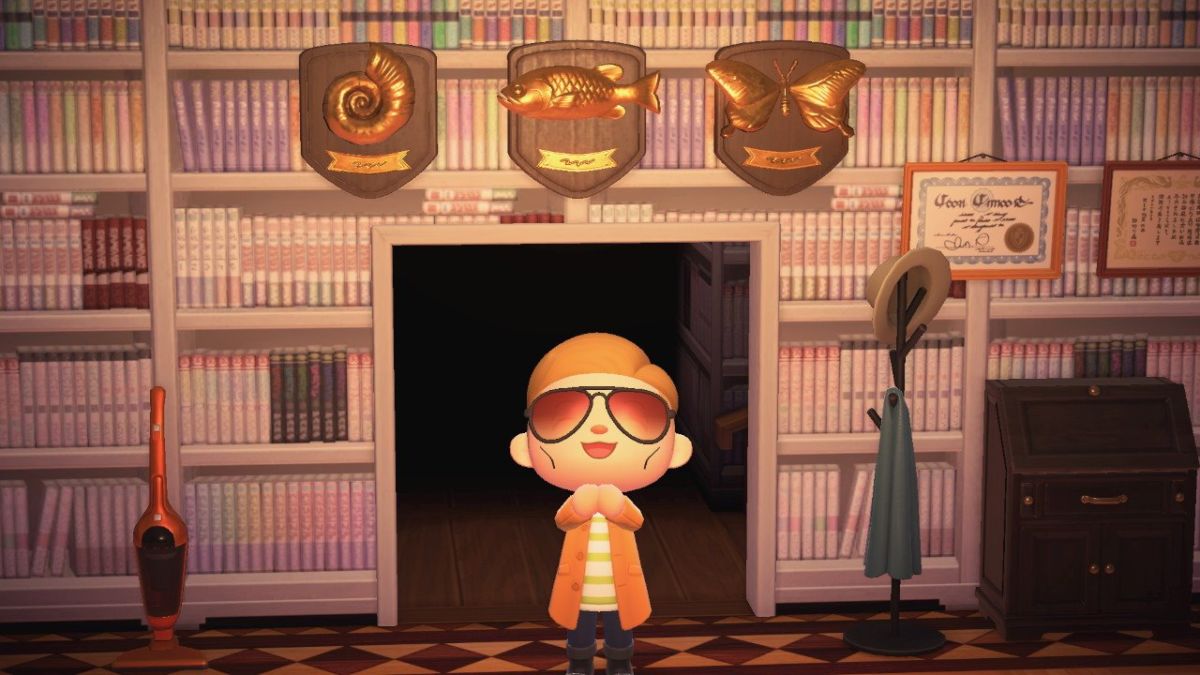 Developer: Nintendo
Publisher: Nintendo
Platform(s): Switch
The Animal Crossing series allows the player the freedom to interact with the local villagers and have an impact on the world around them. However, New Horizons for the Switch took that a step further with the construction ability where you are able to terraform the environment and completely change the island that you live on to create your ideal island paradise.
You can even invite your friends over to see your island and bask in all the decorative choices that you made. Do you want to create a French café in your backyard? You can do that. Do you want to establish a never-ending beach party with music? You can do that, too. The island is yours to form according to your imagination, and that's New Horizons' biggest strength.
3. Castle Crashers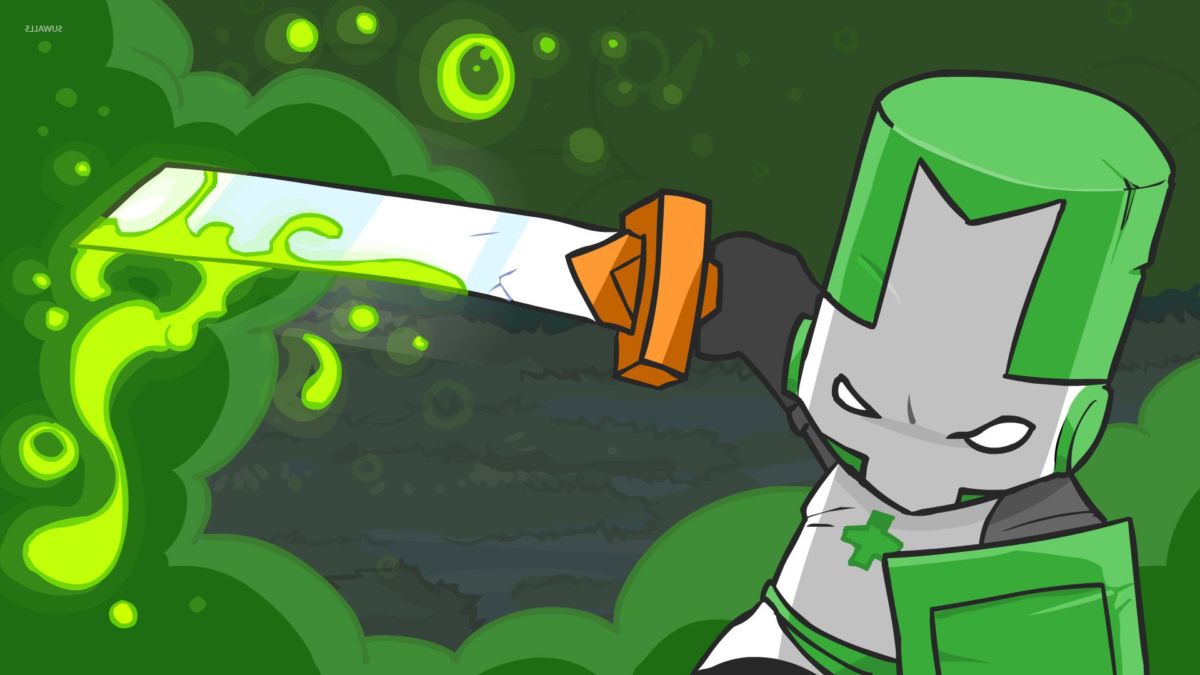 Developer: The Behemoth
Publisher: The Behemoth
Platform(s): PC, PS4, PS3, Xbox One, Xbox 360, Switch
Castle Crashers has been around for some time now as it was initially released in 2008, but that should tell you how well it has held up. You choose a knight class that you wish to play through the game with, and off you go fighting other knights and big ridiculous boss battles. Each knight has a unique variation on their powers which helps to give them a little more personality.
One of the most appealing parts about Castle Crashers is that you can play it with up to three friends. Honestly, this is the way to play the game because it feels like a low-stakes adventure through a cartoony slapstick fantasy world. The best part is that this adventure is much easier to get your hands on thanks to 2019's remastered version of the game. The re-release includes an improved framerate, a minigame for single-player or co-op, and all of the previously released DLC add-ons like additional characters.
4. Child of Light
Developer: Ubisoft Montreal
Publisher: Ubisoft
Platform(s): PC, PS4, PS3, Vita, Xbox One, Xbox 360, Switch, Wii U
Child of Light is a beautiful RPG where you play as Aurora and must track down a mirror in order to return home. There are battles to master and puzzles to solve, but none of them are particularly challenging. Child of Light wants you to experience its world and characters without you getting bogged down in stats or tough enemies.
The game's combat is turn-based but doesn't require that you know enemy buffs, items, and type. Though knowing some of those things is good, you can manage to get through without being a Child of Light guru. If you're looking for an engaging world and story that doesn't require in-depth RPG knowledge, Child of Light might be right up your alley.
5. Human Fall Flat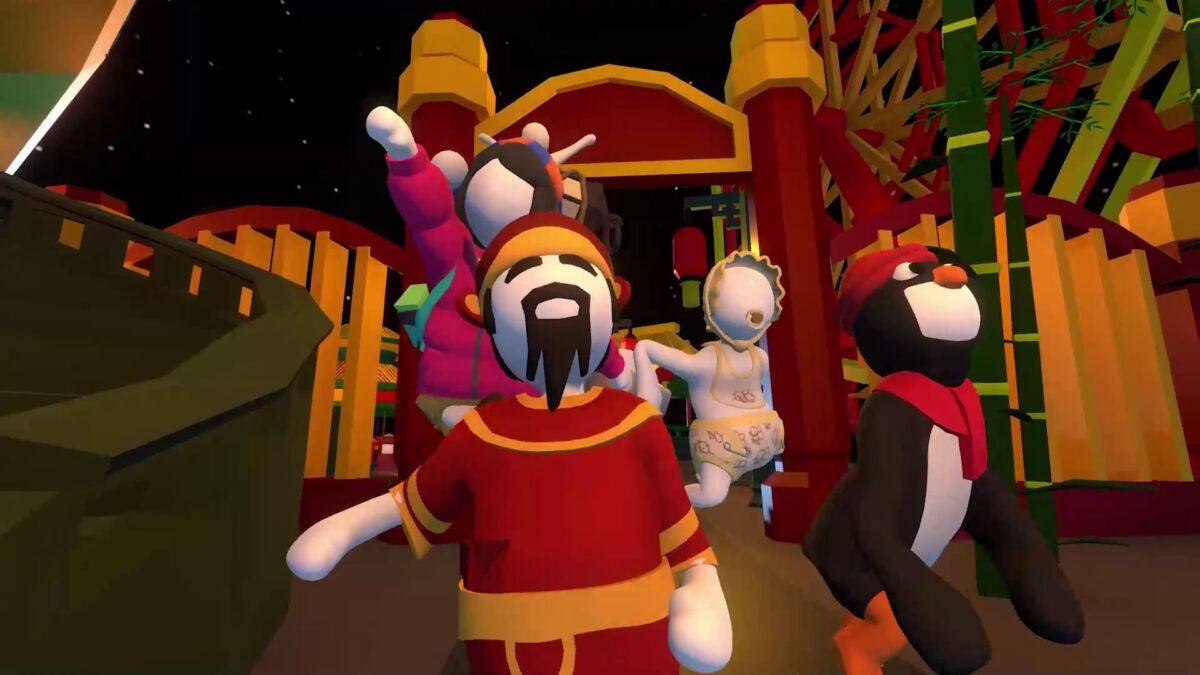 Developer: No Brakes Games, Codeglue
Publisher: Curve Digital, 505 Games
Platform(s): PC, PS4, Xbox One, Switch, Android, iOS
Human Fall Flat is a strange game. The player takes control of one of the human-like blobs that can be decorated with whatever skin you place on them. These characters stumble around the world looking for ways to reach the exit. However, the journey from one side of the map to the other is the entire charm of this game, as the player will need to fight the floppy physics engine and interact with the objects around them to make it.
The ridiculous nature of the physics engine is what helps to give personality to the gameplay and makes it even more fun when you and a friend are fighting over the same plank of wood, only for one of you to be hanging off the side of the map at the mercy of the other. It's a fun dream world where you just get into shenanigans, whether that's by yourself or with friends.
6. Lego Star Wars: The Complete Saga
Developer: Traveller's Tales
Publisher: Lucasarts
Platform(s): PC, PS3, Xbox 360, Nintendo DS, Wii, iOS, Android
There are few games as ubiquitous with pure fun as the Lego games, and Lego Star Wars: The Complete Saga might just be the best one out there right now. The Lego games follow the plot of their chosen franchise and often have their own brand of slapstick humor within the cutscenes of the game. It makes these well-known stories feel a little more goofy and fun, even during the darker moments.
The Complete Saga offers all six of the original Star Wars episodes in Lego form. You can collect your favorite characters and use their special abilities to explore further into each level, and there's even local co-op so you can play with friends and family. Plus, these games are great for collecting achievements and trophies, so get out there and collect some studs.
If you aren't interested in Star Wars, that's fair, and there are plenty of alternatives. All of the Lego games are fairly similar, with their main differences being the fictional universe they are using as their backdrop. Whether you love Marvel, DC, Indiana Jones, or The Lord of the Rings, you're sure to find an entry in the series that will interest you.
7. Mario Kart 8 Deluxe
Developer: Nintendo
Publisher: Nintendo
Platform(s): Switch
Mario Kart is one of those series that everyone knows about, and yet it somehow only manages to outdo itself with every entry. Mario Kart 8 Deluxe is the latest core installment in the series and offers 32 racing tracks with even more content in the battle mode. Choose from a wide range of Mario characters and some special guests, including Link from the Legend of Zelda series and the Inklings from Splatoon.
Mario Kart 8 Deluxe on the Switch is currently the peak of Mario Kart games with its online community, track variety, and solid controls. It is fun to enjoy whether you are having a tournament with friends, trying to beat your own personal best time, or simply doing some late-night racing. Mario Kart 8 Deluxe is a simple game that only asks that you keep moving forward — and to try to avoid those blue shells.
8. Minecraft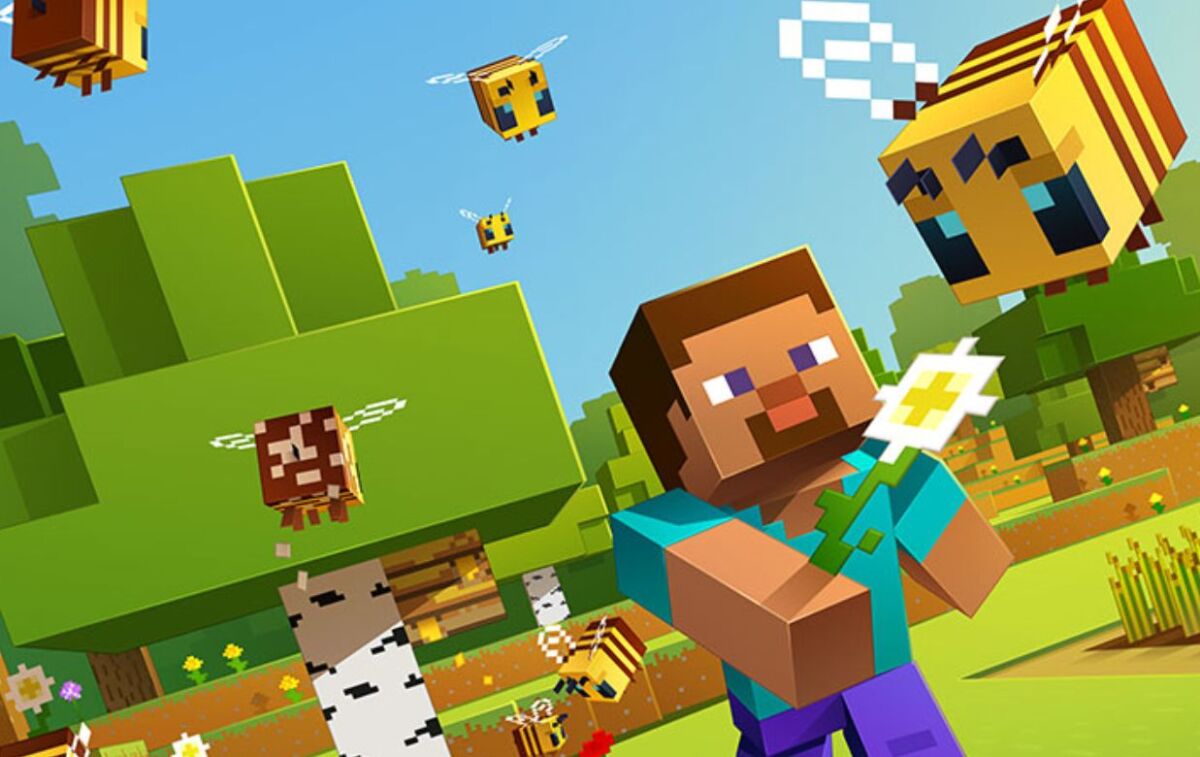 Developer: Mojang Studios
Publisher: Microsoft
Platform(s): PC, PS4, PS3, Vita, Xbox One, Xbox 360, Switch, Wii U, Android, iOS
One of the best casual games of all time, Minecraft offers players a level of freedom that most games are still trying to match. Minecraft can be as simple as making a tiny farm by the side of a river where you collect cows and llamas or as complicated as a working computer. With the diversity in difficulties and modes, Minecraft ensures that anyone can play, regardless of their playstyle.
Minecraft technically has a conclusion to work toward where the player goes to take on the Ender Dragon, but there's no pressure to actually do that. Instead, players are free to do any of the other developer-designed objectives, like fighting the Wither Skeleton, venturing into a sea temple, or simply building a tree fort. The game is what you make of it, and if you're hoping to wander the world collecting slimes for a bouncy castle, that's your prerogative.
9. Overcooked! All You Can Eat
Developer: Team 17, Ghost Town Games
Publisher: Team 17
Platform(s): PC, PS5, PS4, Xbox Series X|S, Xbox One, Switch
But maybe you want a game with a more clear cut objective. Overcooked is simple: collect the ingredients, prepare the dishes, and plate the food for the customers. What makes the game exciting is that while you're running around trying to cook enough dishes, there are obstacles being created, like moving platforms or fiery pots, all during a time limit which will have you cooking while on your toes.
If you don't have friends with the game, you can play alone by switching between characters, but there is also an online multiplayer where you can find fellow chefs to help you out. All you Can Eat offers both Overcooked and Overcooked 2 in one convenient package with a few added features like an assist mode, three new characters, and seven new levels. Either way, Overcooked offers plenty of excitement with the feel of a well-crafted Mario Party mini-game.
10. Plants vs Zombies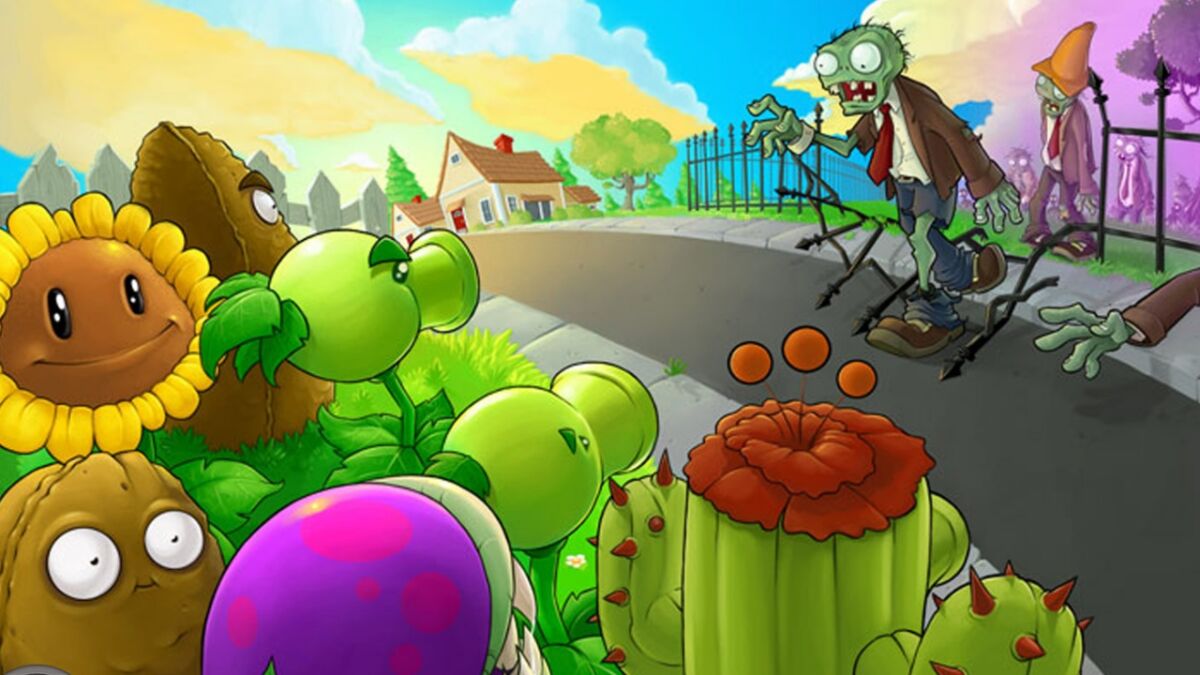 Developer: PopCap Games
Publisher: PopCap Games, EA
Platform(s): PC, Xbox 360, PS3, Vita, Nintendo DS, DSiWare, Android, iOS
Plants vs Zombies has seen a bit of an evolution in recent years, but nothing can beat the classic when it comes to easy to learn and hard to put down. The base formula of tower defence with special defending plants is incredibly addictive and easy to understand. You'll watch as the lumbering zombies trample on your once pristine lawn, but you'll have the chance to let them have it with your well gardened defensive plants.
Each round of Plants vs. Zombies typically lasts around five or seven minutes — perfect for a bus ride. While the individual rounds are relatively short, there are many levels and plant variants to give you plenty to do if you enjoy the base formula. There are even additional modes after you've mastered the main adventure. Try your hand in the minigames, puzzles, or survival mode to truly test your skills in plant and zombie combat.
11. Sackboy: A Big Adventure
Developer: Sumo Digital, XDev
Publisher: Sony
Platform(s): PS5, PS4
If you're looking for a more traditional 3D platformer, then look no further than Sackboy: A Big Adventure. Sackboy finally gets his own original game outside the 2D LittleBigPlanet games and is ready to hop, jump, and hop again to the next platform. Different sections will have moving backdrops as pieces of the diorama move around like they're part of a student's school project, or a television screen will show enemies taunting the player.
The challenges in Sackboy are never too grueling for anyone who has played a platformer and even complete novices to the genre can make it through the stages. Each level is a wide linear area that funnels Sackboy towards the exit while collecting dreamer orbs, golden bells, and other rare goodies, adding replayability to the different worlds and giving you a reason to keep coming back. There are even opportunities to dress like some of your favorite characters from games like Returnal and Ratchet & Clank.
12. Slime Rancher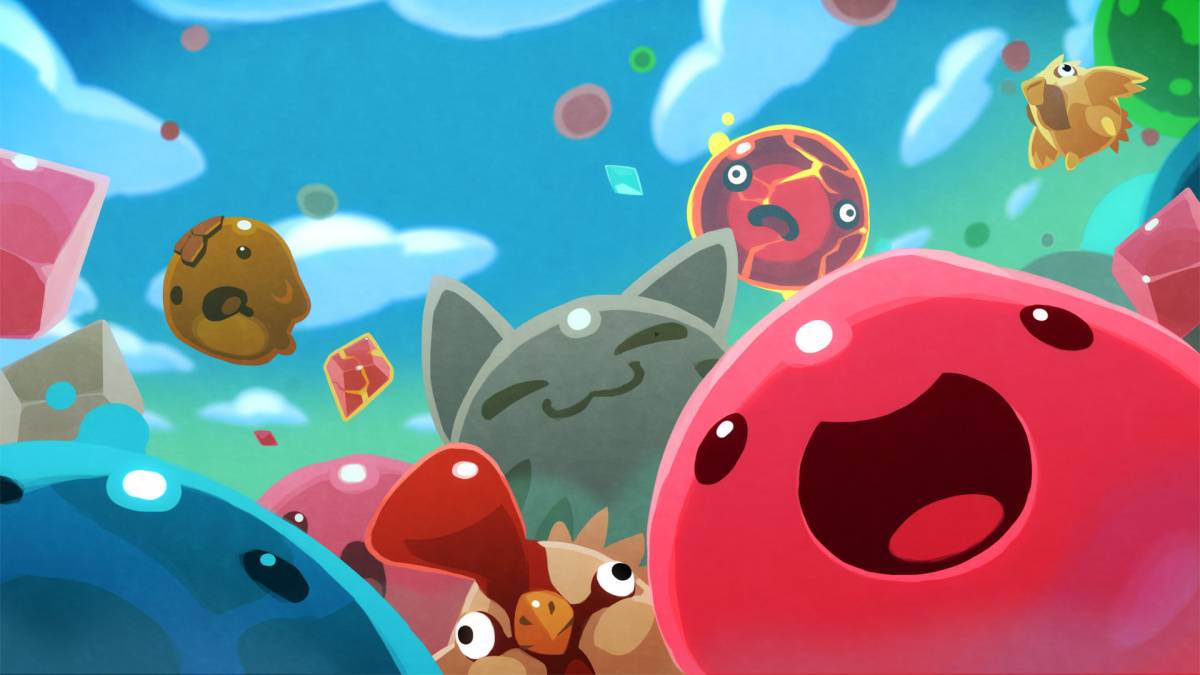 Developer: Monomi Park
Publisher: Monomi Park
Platform(s): PC, PS4, Xbox One
There are plenty of simulator games, but most of them focus so much on real life. How about a game that doesn't take itself seriously yet still has elements of a life simulator in it? Slime Rancher does just that with varied environments and character upgrades, making it a game packed to the brim with content.
Plus, the slimes have the look of someone who doesn't have a care in the world, and that energy is contagious. The game is all about taking your time and corralling the slimes to their destinations. The more slimes you care for, the more money you will earn which can be used for additional upgrades and projects. However, getting lost in the tasks is part of what makes Slime Rancher so enticing after a long day at work. There's nothing quite like herding slimes in a virtual world to make you smile like a kid.
13. Stardew Valley
Developer: ConcernedApe
Publisher: Chucklefish
Platform(s): PC, PS4, Vita, Xbox One, Switch
Stardew Valley is one of the biggest games on this list, but that doesn't mean that it's complicated to get into.
A farming sim/dating sim/dungeon crawler developed by ConcernedApe, Stardew Valley is filled with activities like building up the farm that your grandfather left you, saving the local community center, and dating all the villagers, but the game doesn't force you to do any of this. You're free to do whatever feels best for you in the world of Stardew Valley. If you only enjoy fishing on the beach, then you're able to do just that.
The game starts out a little slow by explaining that you're new to the valley and that you need to start restoring your grandfather's property. How you go about doing that is your business and the game doesn't really have any strict time limits or enemies that will ruin your experience if you aren't 100 percent on top of all your villager quests. Stardew Valley will keep you coming back season after season.
14. Super Mario Party
Developer: Nintendo
Publisher: Nintendo
Platform(s): Switch
Board games are a great way to bond with friends and family but not everyone has the time to learn a game with a 30-page instruction manual. That's where Super Mario Party on the Switch steps in, which plays like the average board game but with Nintendo's own brand of wacky sprinkled throughout.
Super Mario Party is an easy game for anyone to play, and it's guaranteed to have people throwing snacks and Joy-Con at one another for stealing their star just moments before victory. If you don't have many local friends, Super Mario Party introduced online functionality so you can play with friends and people around the world. You can bring the party anywhere now.
15. The Sims 4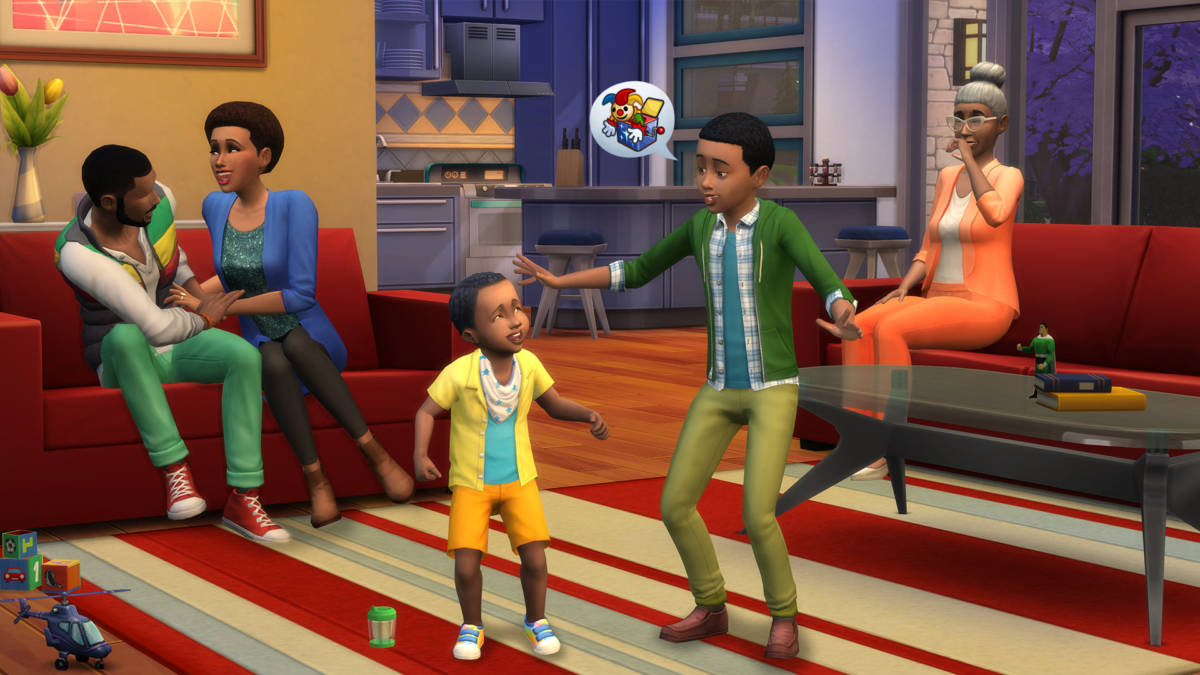 Developer: Maxis, The Sims Studio
Publisher: EA
Platform(s): PC, PS4, Xbox One
The Sims is a goliath when it comes to appealing to more casual fans. The series took off in the early 2000s and, with each iteration, added more content to the core game. Now in The Sims 4, players can make the dream life they only hoped of having, or the alternate life they always wanted to try.
The Sims is all about managing the lives of these characters, from their diet and health to their career and education. It's all about creating your own little virtual world whether that world reflects reality, fantasy, or a mixture of both — you're in control of your Sims' world to make it how you see fit. Plus, with all of the extra content that Maxis has added over the years, The Sims 4 has quite a bit for people to work through if they so choose. However, we wouldn't blame you if simply playing interior decorator was enough to satisfy you.
Best of all: it's now totally free.
READ NEXT: The Most Relaxing Video Games To Unwind With
Some of the coverage you find on Cultured Vultures contains affiliate links, which provide us with small commissions based on purchases made from visiting our site. We cover gaming news, movie reviews, wrestling and much more.