2018 was certainly a banner year for Sony's console with them extending their lead in the "console war" with there being no shortage of new PS4 games to come out in 2019 to continue their momentum. With this generation wrapping up and an inevitable PlayStation 5 announcement expected sometime this year, view 2019 as a goodbye for the console with many big hitters and long gesticulating titles set to finally land. We'll still see great PS4 games into 2020, but this is probably the last year when it's the mac daddy.
We've compiled some of the biggest games of the year that you will be able to find on Sony's matured black box over the next twelve months, opting for a mix of multi-platform and exclusive games. We should finally see (or hear more about) names like Dreams, Medievil, Days Gone, Death Stranding, and The Last of Us: Part II before the year is over, though the latter two may well be pushed into 2020 as one last party for the console before they are then also ported to the PS5.
Here are the biggest new PlayStation 4 games to look forward to this year. If a new game is announced or a release date changed, we will update this list. Likewise, games like Starfield and TES 6 are shaping up to come out on the next generation of consoles, so we've omitted them here.
The Biggest New PS4 Games of Q1 2019
Resident Evil 2 Remake | January 25th
Developer: Capcom
Publisher: Capcom
Exclusive? No
Because what better way to start a new year than with the worst first day at a new job in history? The Resident Evil 2 remake is due to drop in January and tries to walk a line between being reverential of the original while also modernising the experience.
From the looks of things, we're getting the original game blended with the visuals of Resident Evil 7 and the gameplay of Resident Evil 4. That's a promising sign indeed.
Kingdom Hearts 3 | January 25th/29th 2019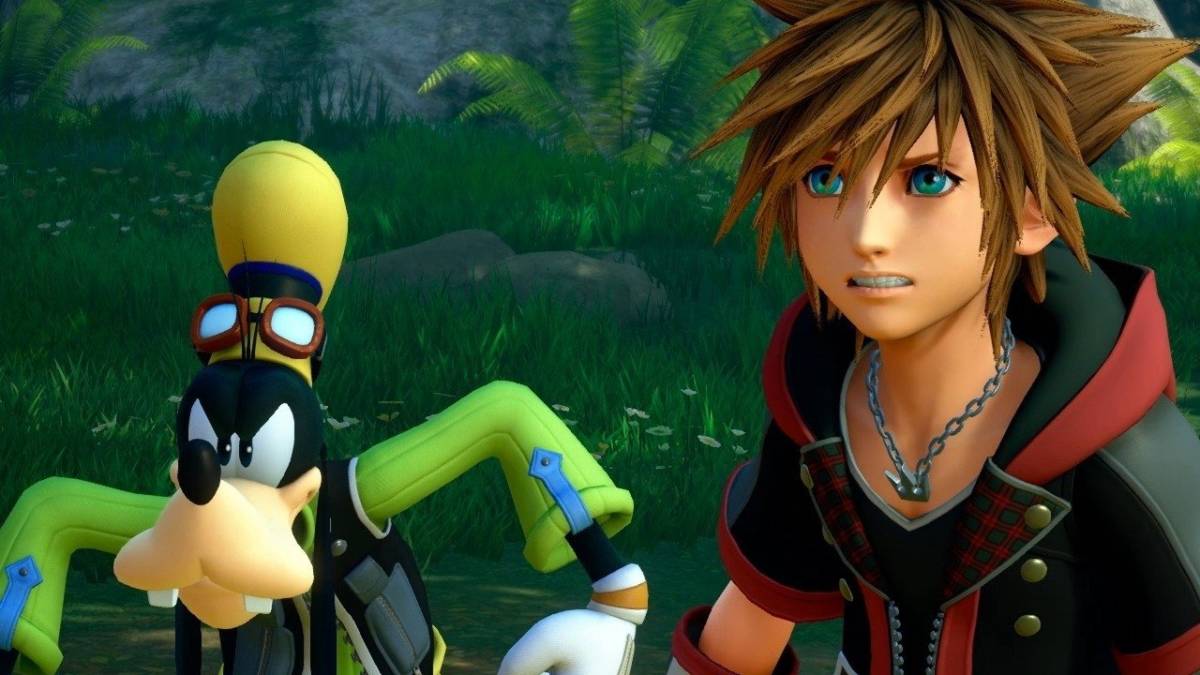 Developer: Square Enix
Publisher:Square Enix
Exclusive? No
It's almost unbelievable that this game is coming out, which will be no doubt be compounded by it getting a delay on January 24th. The closing chapter in the Kingdom Hearts saga has been long in the making but is finally within reach.
If you're yet to play any of the games in the franchise, it's not going to make a great deal of sense, so you better hunt down its many mainline entries and spin-offs while you still have time.
Far Cry New Dawn | February 15th 2019
Developer: Ubisoft
Publisher: Ubisoft
Exclusive? No
Post-apocalyptic pink is pretty hot right now, so it should be no surprise to see Far Cry New Dawn going down a well-trodden path. It will be interesting to see how it differentiates itself from the (seemingly more ambitious) Rage 2 when New Dawn looks like it's a re-purposing of plenty of Far Cry 5.
Any opportunity to come across the enigmatic Joseph Seed again is one you have to take, though considering he's the best Far Cry villain we've had yet.
Metro: Exodus | February 15th 2019
Developer: 4A Games
Publisher: Deep Silver
Exclusive? No
This could well be the surprise hit of the year. The Metro series has never been one that's lit up the sales charts, but Exodus represents its best chance yet of doing just that.
A continuation of Artyom's story, Exodus marries open exploration with experimentation and some truly beautiful visuals to boot. If 4A can make it all come together, this could be the premier post-apocalyptic game of the year — it's not exactly lacking in competition.
Anthem | February 22nd 2019
Developer: BioWare
Publisher: EA
Exclusive? No
Anthem feels like a make-or-break game for its developer and publisher. Not only do BioWare have to show everyone what they're capable of again, but EA also have to change public perception and do something about their plummeting stocks.
An MMO shooter in the Destiny and The Division vein, Anthem has a lot riding on it and has already divided opinion, which makes it quite possibly the most fascinating new release of 2019.
Devil May Cry 5 | March 8th 2019
Developer: Capcom
Publisher: Capcom
Exclusive? No
Following the immensely polarising Ninja Theory "re-imagining", Devil May Cry rides again in March and already looks like it's back to its boisterous best as one of the most bombastic new games of 2019. Featuring three playable characters (Dante, Nero, and V) and a motorcycle that you can use as a weapon, we really don't need to say anything else as that should decide whether you're in or not.
Rather surprisingly, Devil May Cry 5 will also have multiplayer, which will allow you and your mates to lose your minds in bloody mayhem together, though it's yet to be properly detailed.
The Division 2 | March 15th 2019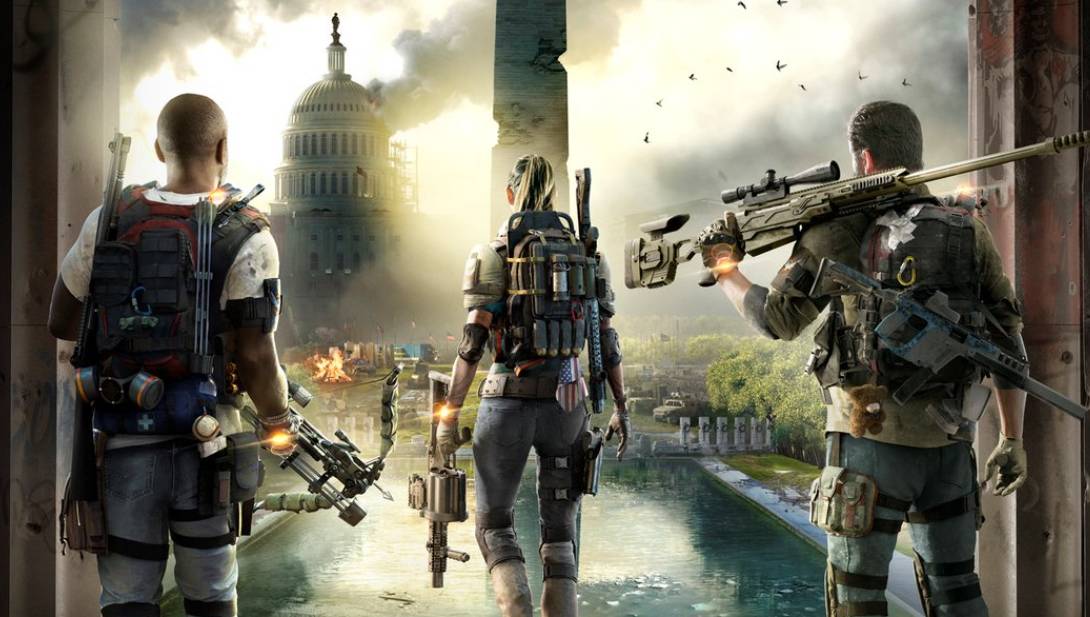 Developer: Ubisoft
Publisher: Ubisoft
Exclusive? No
Judging from what we've seen of it so far, The Division 2 may not make a convert of those who were left jaded by the original game. However, owing to the fact that The Division famously managed to turn it around after launch suggests that we will be seeing a much better day one experience this time out. If loot shooters simply aren't your thing, however, a trip to Washington probably won't be enough to sway your opinion, though playing with friends is the definitive way to experience this one.
Sekiro: Shadows Die Twice | March 22nd 2019
Developer: FromSoftware
Publisher: Activision
Exclusive? No
The Soulsborne pioneers are back with an action experience that promises to be a challenging but much different experience to the franchise they made their name on. Sekiro hasn't had a huge amount of info revealed about it so far, but the gameplay footage we've seen suggests we will be getting a slick and tight slasher that will allow you to stealth your way around using grappling hooks and tools. T
his is being published by Activision, so here's hoping they show some restraint with the monetisation for once.
The Biggest New PS4 Games of Q2 2019
Mortal Kombat 11 | April 23rd 2019
Developer: NetherRealm
Publisher: WB Games
Exclusive? No
It's Mortal Kombat. You get to punch people's lungs out of their b-holes. Is there much else that needs saying? Mortal Kombat 11 promises the same buckets of gore that the franchise has been beloved for for decades but with an added emphasis on character customisation.
So, to break it down even further: it's Soulcalibur with the option of breaking someone's jaw off and using it as a frisbee. We'll take two.
Dreams | April 16th, 2019 (Early Access)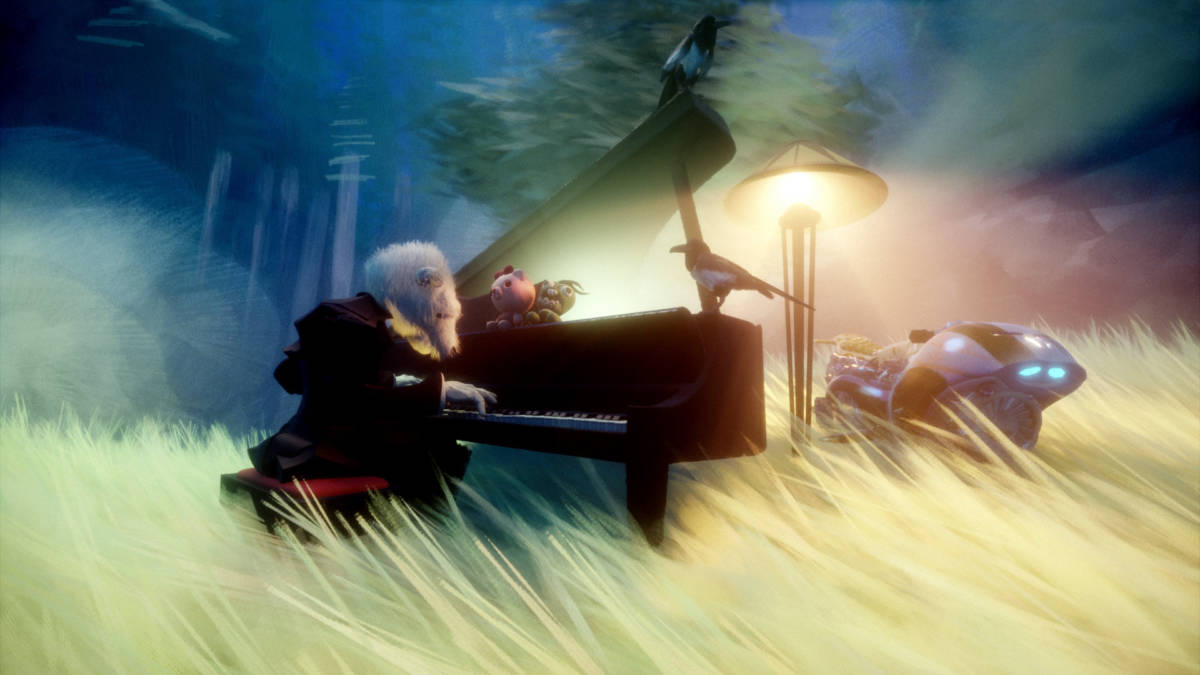 Developer: Media Molecule
Publisher: SIE
Exclusive? Yes
Alongside Concrete Genie, Sony really want players to let their minds go wild this year. Dreams is one of the many new PS4 games of 2019 that has been in the works for a long-ass time, but it's easy to see why it's taken so long to develop. Providing the ultimate toolbox for players to create almost whatever they want, Dreams is a massively ambitious game from the minds behind LittleBigPlanet that looks very different to almost anything else this year.
Days Gone | April 26th 2019
Developer: SIE Bend
Publisher: SIE
Exclusive? Yes
The PS4 exclusive that's probably had the most troubled development, Days Gone has suffered a couple of setbacks and hasn't looked entirely ready for the limelight when it has been showcased. A definitely-not-zombie themed open world shooter, Days Gone follows a biker as he motors his way around a desolate America following an outbreak that makes everyone a little nibbly.
It doesn't look like reinventing the wheel, but if it can manage to simply be stable fun, Days Gone could be a good buy as one this April as one of the biggest new games of 2019.
Rage 2 | May 14th 2019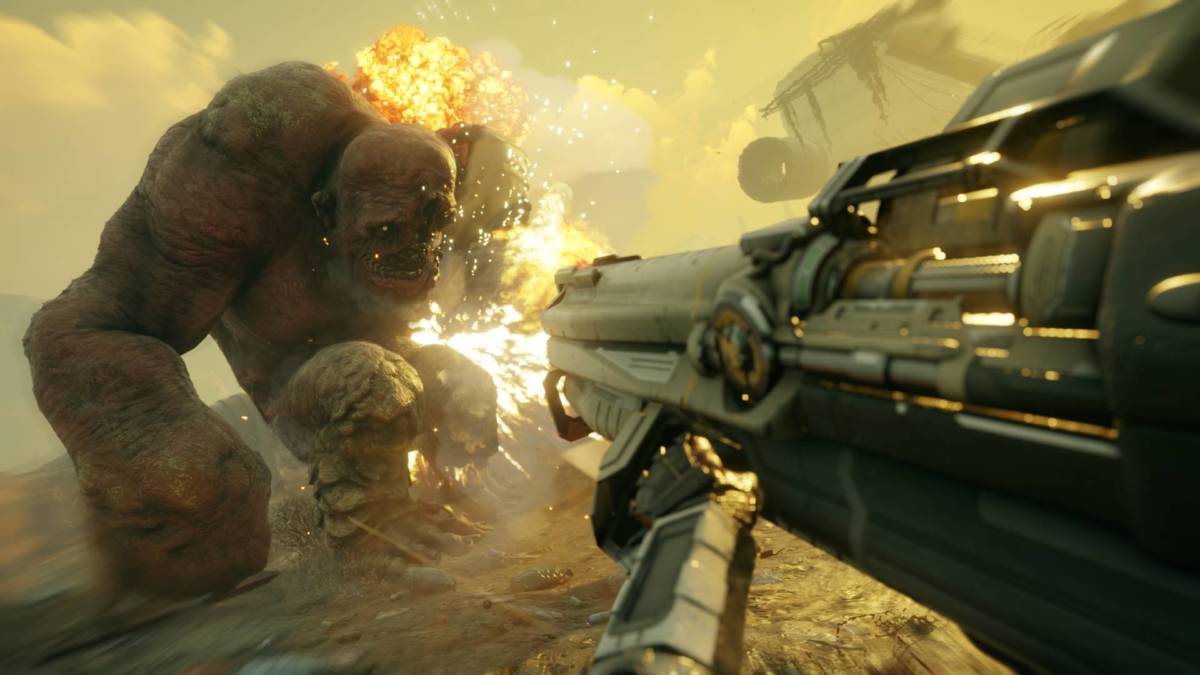 Developer: id Software/Avalanche
Publisher: Bethesda
Exclusive? No
Rage 2 looks completely idiotic. There's nothing wrong with that at all; sometimes you just need some dumb action to tide you over. Featuring factions and a ludicrous array of weaponry to dispose of them with, Rage 2 could be one of the new FPS games of 2019 that surprises the most. As long as this one has a proper ending and just doesn't try to do far too much to impress like its predecessor, Rage 2 should be a good time.
Crash Team Racing Nitro-Fueled | June 21st 2019
Developer: Beenox
Publisher: Activision
Exclusive? No
It should be no surprise to see a remake of everyone's other favourite karting game following the success of the N. Sane Trilogy. While details on this one are a little scant following its reveal at The Game Awards 2018, expect it to nail the same satisfaction of ruining the lives of your loved ones just like the original did back on the PlayStation way back when. Here's hoping it dominates college campuses and 2am sessions once again.
Judgment | June 26th, 2019
Developer: Sega CS1
Publisher: SEGA
Exclusive? Yes
The mad minds behind Yakuza are branching out with a game about being on the other side of the law. Judgment (previously known as Judge Eyes and apparently also missing a letter on purpose) will reuse a lot of the assets from the Yakuza series but the developers have been quick to stress that they are two very different games. As long as this comes packed to the gills with mini-games, we're okay with whatever.
The Biggest New PS4 Games of Q3 2019
Shenmue 3 | August 29th 2019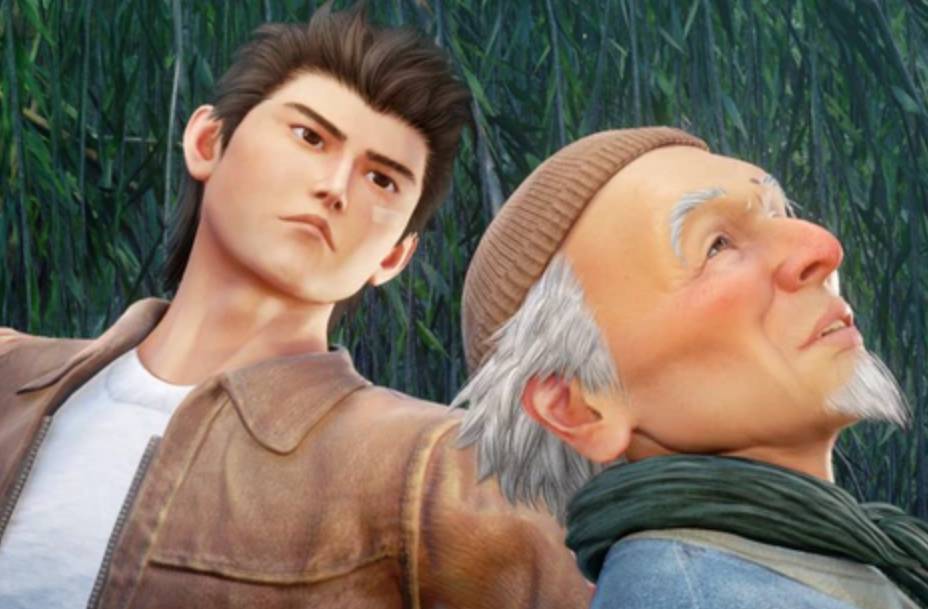 Developer: Neilo, Ys Net
Publisher: Deep Silver
Exclusive? No
Nobody really expected Shenmue 3 to happen with such a gap between releases surely meaning that the opportunity had gone. After it was announced and then crowdfunded, people did expect, however, that it would be a while before we saw it come to fruition. Shenmue 3 has been pushed back and flattered to deceive from what we've seen so of it to date, so here's hoping the extra time in the oven pays dividends and that it features a three-hour long forklift mission.
The Biggest New PS4 Games of Q4 2019
Medievil | October 25th, 2019
Developer: Sony in-house/Other Ocean Interactive
Publisher: SIE
Exclusive? Yes
A cult favourite that traumatised and enriched childhoods in equal measure, the Medievil PS4 remake was due to land sometime in 2018 but that never came to pass. We've seen some pretty shaky WIP gameplay footage to coincide with its anniversary, so here's hoping the team use the time to make something that looks and feel like the original adventure of Sir Dan but with some modern tweaks — the original PlayStation game honestly doesn't hold up incredibly well.
Death Stranding | November 8th, 2019
Developer: Kojima Productions
Publisher: SIE
Exclusive? Yes
Look, let's not even bother trying to figure out what this is all about. Kojima has been let off his Konami leash and his mind has gone wild with the freedom, which has made Death Stranding look like a completely unique and bonkers time from what we've seen so far. Playing as Sam Bridges (Norman Reedus), you must deliver packages (we think?) in a world overrun by ink aliens (again, maybe?) and also Mads Mikkelsen is there. We'll have to wait and see what this is all about but it will certainly be a conversation starter no matter what.
Star Wars: Jedi Fallen Order | November 15th, 2019
Developer: Respawn Entertainment
Publisher: EA
Exclusive? No
Next to nothing is really known about Jedi Fallen Order at this time of writing apart from that it takes place after Revenge of the Sith and before A New Hope; no gameplay has yet been shown. That's a lot of room to move around in, so hopefully Respawn Entertainment can deliver where so many Star Wars games have failed recently. Judging from Apex Legends, they have it in them.
Concrete Genie | Fall 2019
Developer: Pixelopus
Publisher: SIE
Exclusive? Yes
2019 is the year of creativity on PS4 with Concrete Genie allowing you to create art without having an artistic bone in your body. Very much a parable of modern times, Concrete Genie allows players to create creatures by drawing them the DualShock 4 to combat a town overwhelmed by pollution. This Ps4 exclusive has flown under the radar of many since it was announced, so it may just surprise some people when it launches in Spring.
The Biggest New PS4 Games of TBC 2019 & Beyond
DOOM Eternal | TBC 2019
Developer: id Software
Publisher: Bethesda
Exclusive? No
DOOM 2016 was quite comfortably one of the best FPS games of its generation, so expectations were set high for the follow-up. We haven't seen a huge amount from Eternal since it was announced, though it's plainly obvious that it's what made its predecessor such a success with knobs on. There's the option to allow multiplayer in single-player that could pan out to be an interesting twist, but the real attraction here is a one man army taking on Hell on Earth.
Ghost of Tsushima | TBC
Developer: Sucker Punch
Publisher: SIE
Exclusive: Yes
Ghost of Tsushima just looks stunning, a showcase of the visual beauty possible when a developer has been able to squeeze every inch of power out of late-gen hardware. We don't know a huge amount about the gameplay for it so far as we've just had the one scripted showcase to date, but it looks like being an intense ride all the same. You play as a samurai defending the land from a Mongol invasion in what should be one of 2019's most emotional and intriguing new games. If it delivers on being inFamous but with samurai, that's a success in our book.
Cyberpunk 2077 | TBC
Developer: CD Projekt Red
Publisher: CD Projekt
Exclusive? No
There's an outside chance this will land in 2019, but stranger things have happened. CD Projekt Red are known to not rush their new games out and Cyberpunk 2077 will release "when it's ready". Early footage of it so far suggests they're putting that extra time to good use with some of the most ambitious mechanics seen in a game this generation and also the ability to shoot someone in the balls in slow motion. It's what the people want and what they deserve.
The Last of Us: Part II | TBC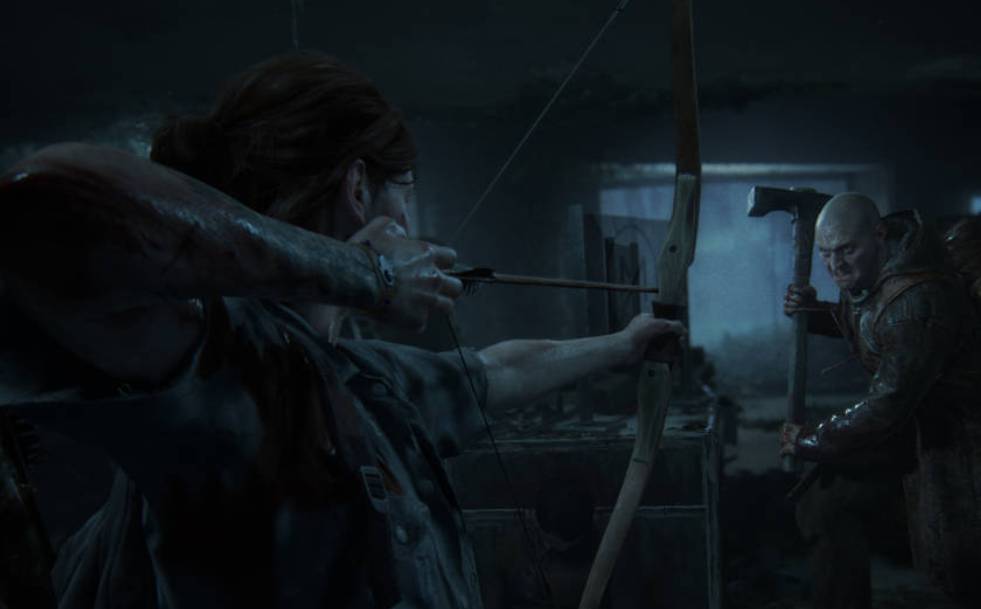 Developer: Naughty Dog
Publisher: SIE
Exclusive? Yes
The Last of Us: Part II is shaping up to be the last stand of the PlayStation 4, though it may not manage to find a release window for 2019 — just like CDPR, Naughty Dog don't love to rush their games out. With development fully pivoting to TLOU 2 after the release of Uncharted: The Lost Legacy in 2017, we will be seeing the adventures of Ellie and (hopefully) Joel at some point, but don't be surprised to see this one slip into 2020.
More New PS4 Games of 2019 & Beyond
– Wolfenstein: Youngblood (July 26th, 2019)
– Control (August 27th, 2019)
– Ancestors: The Humankind Odyssey (August 27th, 2019)
– Borderlands 3 (September 13th, 2019)
– Call of Duty: Modern Warfare (October 25th, 2019)
– FIFA 20 (TBC October 2019)
– Psychonauts 2 (TBC 2019)
– Code Vein (TBC 2019)
– Biomutant (TBC 2019)
– The Outer Worlds (TBC 2019)
– Atomic Heart (TBC 2019)
– Babylon's Fall (TBC)
– WiLD (TBC)
Any we missed? Let us know down below.
MORE PLAYSTATION:
– The 25 Best PSVR Games To Bring You To A New World
– The Best PS4 Games
– The Best Vita Games
Some of the coverage you find on Cultured Vultures contains affiliate links, which provide us with small commissions based on purchases made from visiting our site. We cover gaming news, movie reviews, wrestling and much more.