We are three months into 2018 and it's hard to say that we've really had a lot of FPS games so far this year. For whatever reason, FPS games tend to land in the latter half of the year with; strange when you consider that so many gamers would like to blow away their New Year Blues. Still not achieved anything in life? Here, rip this demon's head off and stick it up his ars–
With so many FPS games on the horizon, those who want to unwind with hails of bullets will have to hold their horses for a little while longer. We have a unique mix of new FPS games out in 2018, ranging from the annual releases to the experimental and even quite a few throwbacks to the shooters of yore. You have never had more ways to digitally kill stuff.
Below you will find some of the biggest new FPS games of 2018 and some that we will be seeing in the not too distant future beyond that. This is a living list, so if new FPS games get announced, we'll be adding them to the pile.
New FPS Games of 2018
Hunt: Showdown
Developer: Crytek
Publisher: Crytek
Platform: PC
Release date: Out Now (Early Access)
The guys at Crytek sure do love to push your PC to the limit, don't they? The minds behind the meme-worthy Crysis have recently dropped their next big venture onto Steam's Early Access program to a mixed but relatively promising response; the detractors are pointing at its buggy nature and lack of polish.
"Savage, nightmarish monsters roam the Louisiana swamps, and you are part of a group of rugged bounty hunters bound to rid the world of their ghastly presence. Banish these creatures from our world, and you will be paid generously—and given the chance to buy more gruesome and powerful weapons. Fail, and death will strip you of both character and gear. Your experience, however, remains in your pool of hunters—called your Bloodline—always."
Once you can look past its early issues, Hunt: Showdown is an atmospheric team-based survival shooter with a steep learning curve. The main aim of the game is to wade through a bayou on the hunt of monsters for big rewards while also contending with other players. If that sounds like the kind of stress you would relish, be sure to check it out — they're doing a good job of keeping it updated so far.
Far Cry 5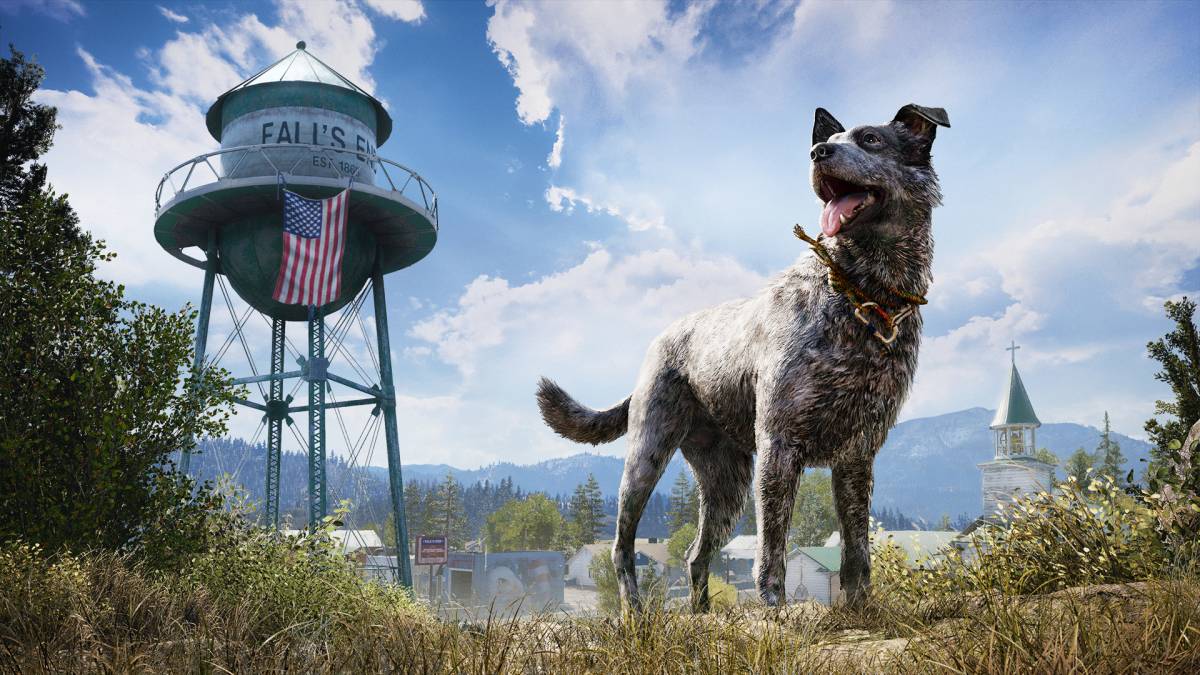 Developer: Ubisoft
Publisher: Ubisoft
Platform(s): PS4
, XB1
, PC
Release date: Out now
The latest entry in the Far Cry series could be one of the last massive single-player games we see from Ubisoft if their devotion to "live service" games is to be seen through. You should probably make the most of Far Cry 5, then, which is shaping up to quietly become one of the year's better games without really reinventing the wheel.
"In this expansive world, your limits and creativity will be tested against the biggest and most ruthless baddest enemy Far Cry has ever seen. It'll be wild and it'll get weird, but as long as you keep your wits about you, the residents of Hope County can rest assured you're their beacon of hope."
Take the fight to the brainwashed citizens of Hope County with an arsenal fit for a small army and a bunch of your animal pals, including a very good boy and a very big bear. It doesn't look a mile away from the last two mainline Far Cry games, but if it ain't broke, don't fix it.
Call of Duty: Black Ops 4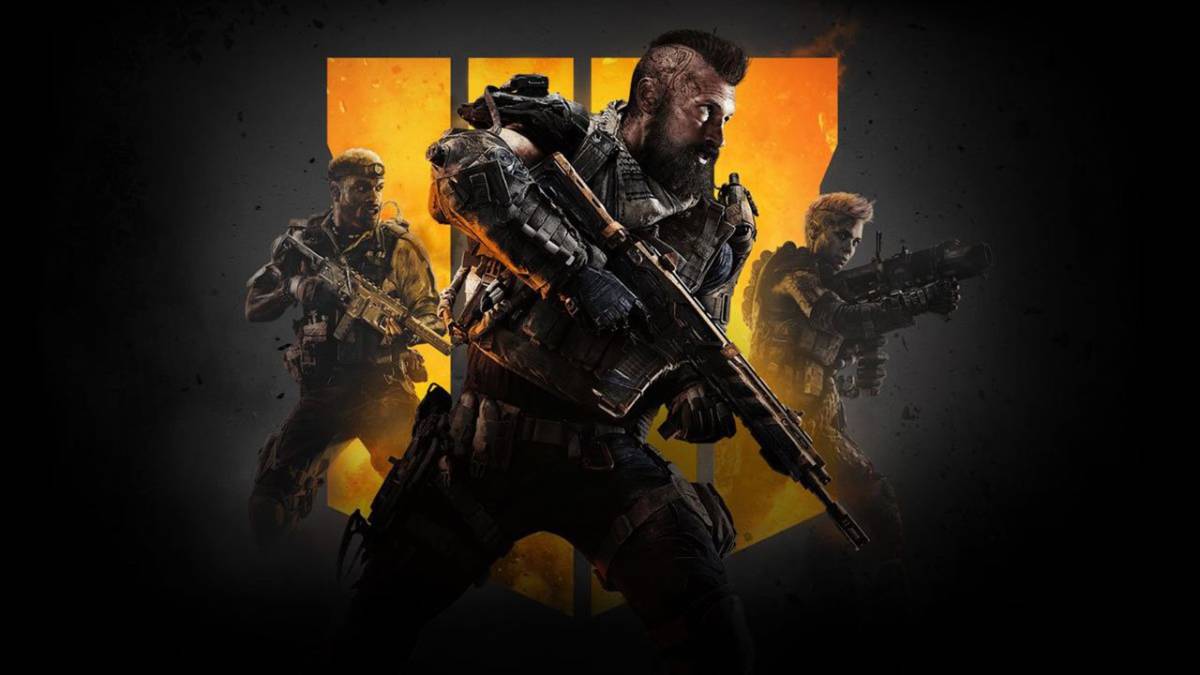 Developer: Treyarch
Publisher: Activision
Platform(s): PC, XB1, PS4
Release date: October 12th, 2018
There are a few inevitabilities in life: the setting of the sun, me failing to spell 'desperate' properly on the first attempt, and a new Call of Duty game every year. Unless Activision for some reason stop wanting to make money, expect to see the latest entry in the franchise towards the latter half of 2018.
Treyarch, the studio behind the Black Ops line of games, have been given the reins for this time out, with the fourth entry in the Black Ops series. Battle royale will play a big part for Call of Duty this year with its Blackout mode at the expense of a campaign. The beta has been promising so far, though our interest will be ultimately be determined by how they monetise it long-term.
Battlefield V
Developer: DICE
Publisher: EA
Platform(s): PC, PS4, XB1
Release date: October 19th, 2018
Slightly less egregious for releasing new games yearly, the Battlefield series tends to have a new game every other year instead. With Battlefield 1 hailing back to 2016, it's time for an update to the series with Battlefield V taking the action back to World War II for the first time in a long time.
If you didn't like the latest Call of Duty's approach to historical warfare, Battlefield V might be the perfect alternative. However, anticipation for this new game has been somewhat tempered this year, perhaps because of its rather underwhelming reveal and murky details. Let's see how it fares towards the latter half of the year.
Overkill's The Walking Dead
Developer: Overkill
Publisher: Starbreeze
Platform(s): PC, XB1, PS4
Release date: November 6th, 2018
If you were wondering what happened to Overkill's vision for The Walking Dead after it was teased a few years ago before completely disappearing, you weren't the only one. Luckily, it was recently shown to be alive and kicking with an excellent series of cinematic trailers, but the gameplay reveals haven't exactly set the world alight yet.
"OVERKILL's The Walking Dead is a four player co-op action FPS, where you and your friends fight the dead as well as the living. Set in The Walking Dead Universe, you and your group tries to survive in a post-apocalyptic Washington D.C."
However, as it's from the guys behind Payday, common sense dictates that while it may not look like much, it will probably play like it and fill in the hole left by the non-appearance of Left 4 Dead 3. The zombies in the TWD universe are slow and don't have much variety, so it will be interesting to see how Overkill try to keep things fresh or at least a challenge — perhaps some PVP like The Division's Dark Zone? I would be up for that.
GTFO
Developer: 10 Chambers Collective
Publisher: 10 Chambers Collective
Platform: PC
Release date: 2018
Valve's loss is apparently a lot of other developers' gain this year with so many looking to encroach on their abandoned Left 4 Dead patch. GTFO from 10 Chambers Collective looks like it could stake a good claim to carry on the hectic squad-shooter mantle, even if it doesn't exactly have the best name in the world.
"GTFO is a 4 player action/horror cooperative game for those looking for a real challenge.
Players get to play as a team of scavengers, forced to explore and extract valuable artefacts from a vast underground complex that has been overrun by horrifying monsters. Gather weapons, tools and resources to help you survive – and work to unearth the answers about your past and how to escape."
From the early first impressions it's giving, GTFO looks like being a cross between Aliens and Left 4 Dead: a combination I never knew I needed until right this second. While it certainly features some neat features –such an adaptive game director and a heavy emphasis on teamwork– I can't help but feel like its aesthetic is a little muddy. Still, it looks like it could be fun if nothing else.
Metro: Exodus
Developer: 4A Games
Publisher: Deep Silver
Platform(s): PC, PS4
, XB1

Release date: February 22nd, 2019
While critically beloved and also boasting its fair share of dedicated fans, it's hard to suggest that the Metro series is one of the industry's biggest hitters. So when it was given a prime piece of the spotlight at E3 2017 with a very impressive trailer, it looked like Exodus was the big push to get the franchise to the eyes it deserves.
"Metro Exodus is an epic, story-driven first person shooter from 4A Games that blends deadly combat and stealth with exploration and survival horror in one of the most immersive game worlds ever created."
Taking place in a post-apocalyptic Russia, Exodus again sees you playing as Artyom in the most ambitious Metro to date with the game allowing for more open-ended gameplay than ever. Player choice is still a massive part of the experience as well alongside the ability to craft weaponry from out in the snowy expanses, so here's hoping Exodus turns out to be game to thrust the series into the primetime.
Escape From Tarkov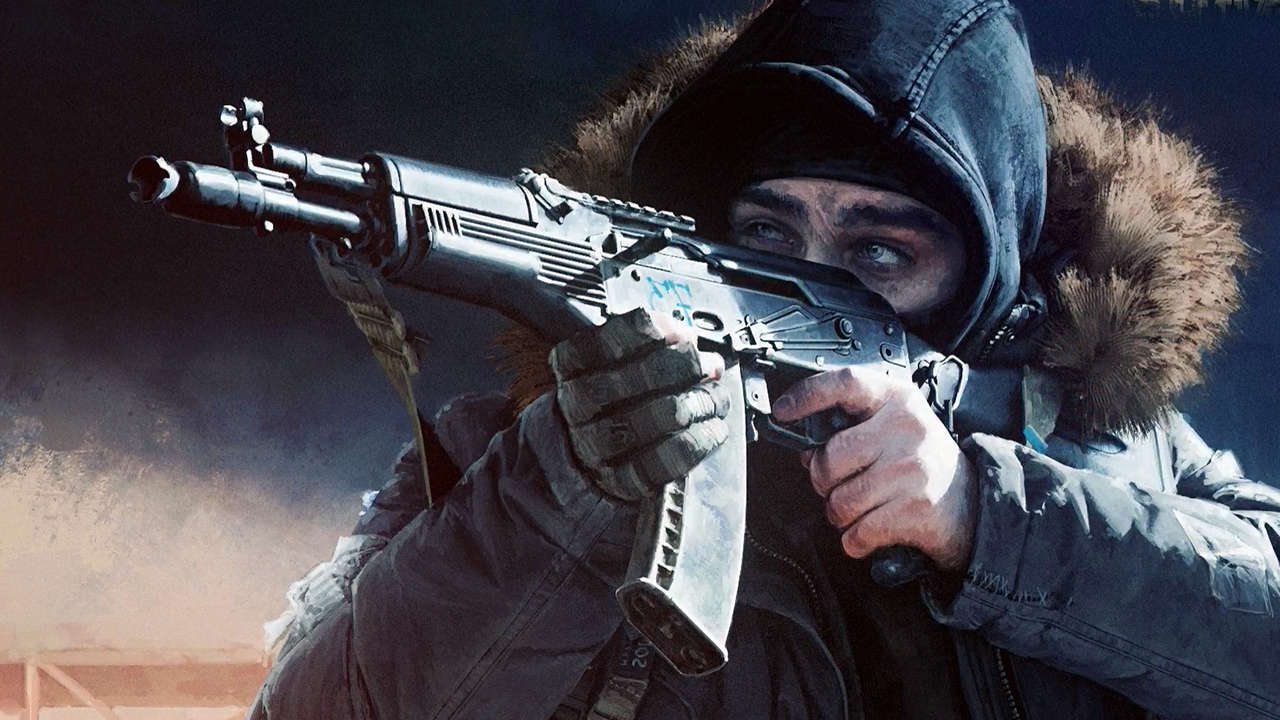 Developer: Battle State Games
Publisher: Battle State Games
Platform: PC
Release date: TBA (out now in Early Access)
If you ever thought you were good at FPS games, you should probably try Escape From Tarkov: the brutal shoot and loot that has made quite the impression in its beta stages. It's lacking some refinement, but the jewel of a game is there — it's now just a case of how well Battle State Games deal with feedback and take the game beyond its simple but effective premise.
The elevator pitch for Tarkov is that you must drop in to a hostile environment, gain some kills, and then get the heck out of there with the best loot you can find. PVP is a big part of this unique MMO experience, especially when other players can use proxy soldiers to fight for them. If you ever wanted to just play a more intense version of The Division's Dark Zone with some PUBG stylings, Escape From Tarkov could be the game for you.
Deep Rock Galactic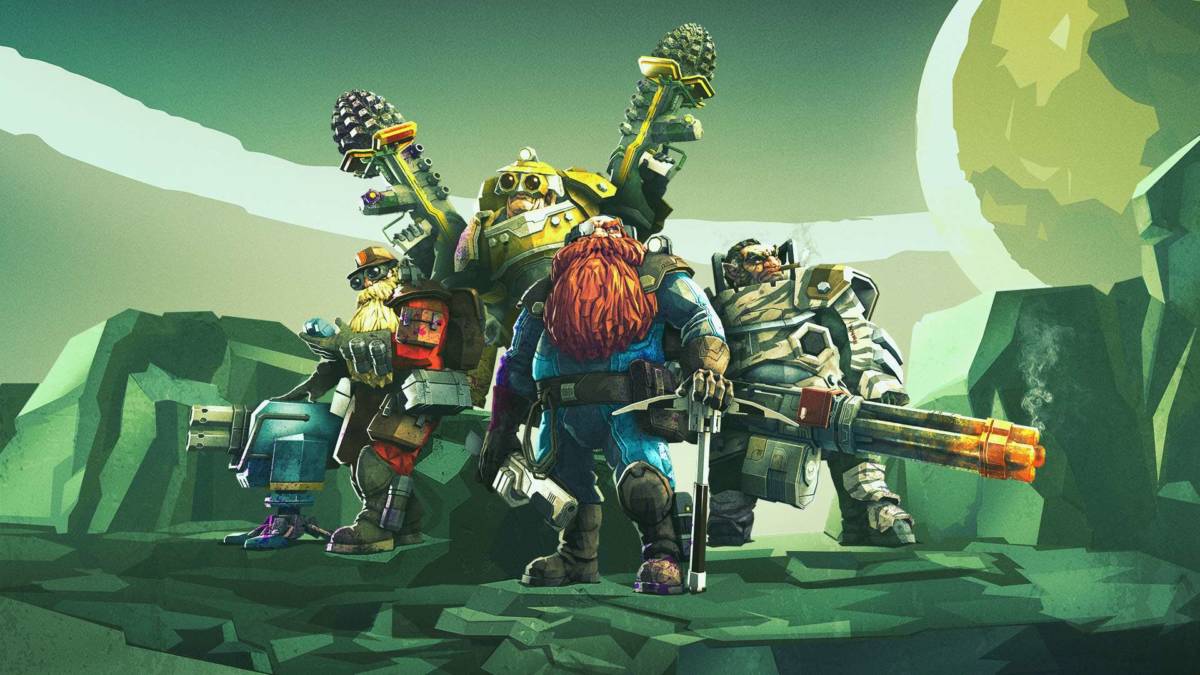 Developer: Ghost Ship Games
Publisher: Coffee Stain Publishing
Platform(s): PC, XB1
Release date: TBA (out now in Early Access/Game Preview)
I can't think of many more underrated fantasy characters than dwarves. They may have had their own game last year in, wait for it, The Dwarves, but by and large the stunted heroes are supporting acts in other stores. Deep Rock Galactic, however, puts them front and center as you work with a squad to loot until the Mines of Moria are full, or something like that.
"Work together as a team to dig, explore, and fight your way through a massive cave system filled with hordes of deadly enemies and valuable resources. You will need to rely on your teammates if you want to survive the most hostile cave systems in the galaxy!"
Aesthetically, Deep Rock Galactic isn't a million miles away from No Man's Sky, but unlike Hello Game's reviled disappointment, you actually have stuff to do instead of just busywork. Work together with your friends to take down alien hordes in fully destructible environments, which are also procedurally generated. It's quite bare at the moment, so here's hoping Ghost Ship Games provide some meat to flesh out its bones in the near future.
Battalion 1944
Developer: Bulkhead Interactive
Publisher: Square Enix
Platform: PC
Release date: TBA (out now in Early Access)
If you've grown tired of the outlandish and bombastic nature of Call of Duty and Battlefield, Battalion 1944 is a game that takes warfare back to a simpler time before killstreaks and perks. Instead, the only thing you have to rely on is your own skill. That might deter some players as it has a rather steep learning curve, so you will probably have to invest many an hour until you feel somewhat competent at Battalion 1944.
"Battalion recaptures the core of classic competitive shooters & refines the 'classic' FPS feel for the next generation. Focusing on 5v5 infantry combat, where precise flick shots with your Kar98, covering fire with your Thompson and fluid movement are key to clutching every round for your team."
That has led to the Early Access title having a somewhat mixed reception so far, along with a couple of the prerequisite pre-release issues. If the guys at Bulkhead Interactive can work on adding new content and balancing it to be more approachable for casuals, Battalion 1944 could be a slow-burner for one of the best FPS games of the year.
Witchfire
Developer: The Astronauts
Publisher: The Astronauts
Platform: PC
Release date: TBA
Briefly teased at The Game Awards 2017 with an exceptionally misleading trailer that made people think we'd be getting another walking simulator-esque game from the guys at The Astronauts, Witchfire looks like a promising FPS from a team with quite the pedigree in the genre.
"That change in direction isn't anything new for the core team, though. The three co-owners of The Astronauts were also the co-owners of People Can Fly, as well as the creative leads behind shooters like Painkiller and Bulletstorm. While Witchfire is also a shooter, we're aiming to make a game unlike anything we have done in the past, both in tone and in game mechanics."
While The Vanishing of Ethan Carter may have been their first game as a studio, the head honchos at The Astronauts have previously worked on the criminally underloved Bulletstorm and Painkiller. The studio also has experiences with plenty of other genres, so expect Witchfire to deliver. Based on what we've seen so far, it's certainly going to be an interesting one.
Looking for more gaming lists? We got you covered:
– Best PS4 Games
– Best PS4 FPS Games
– Best Xbox One FPS Games