I'm still confused why Battlefield ever left the present day. While Battlefield has its foundations set in the likes of World War II and Vietnam, it really came into its own when shifting focus to contemporary times with Battlefield 2, the destruction allowed by high-tech weaponry creating a spectacle unlike any ever seen in a multiplayer FPS. Since Battlefield 1, the franchise just hasn't felt the same.
Take Battlefield 3, for instance, viewed by many to be the last truly great Battlefield entry. Few can forget their first time in the cockpit of a jetplane — and the quick death that inevitably followed after plummeting to the ground. Experimenting with C4 and destroying a building filled many players with glee, DICE taking what Volition had pioneered with Red Faction and improving on it on a massive scale. While Call of Duty focused on the basics, Battlefield would begin to flourish with its ridiculous murder playgrounds.
Battlefield 4 wasn't far behind, and while its launch was plagued by issues and a truly bonkers amount of DLC, it was more of the same goodness. The tactical destruction was taken up a notch, you capable of felling an entire skyscraper in jaw-dropping (and frame-killing) fashion, the skyscraper itself an objective and therefore greatly changing the flow of a match when destroyed. Though it's been a long while since I dipped my toes into the game, I still feel the trauma of Operation Locker's chokepoints and general chaos in my bones.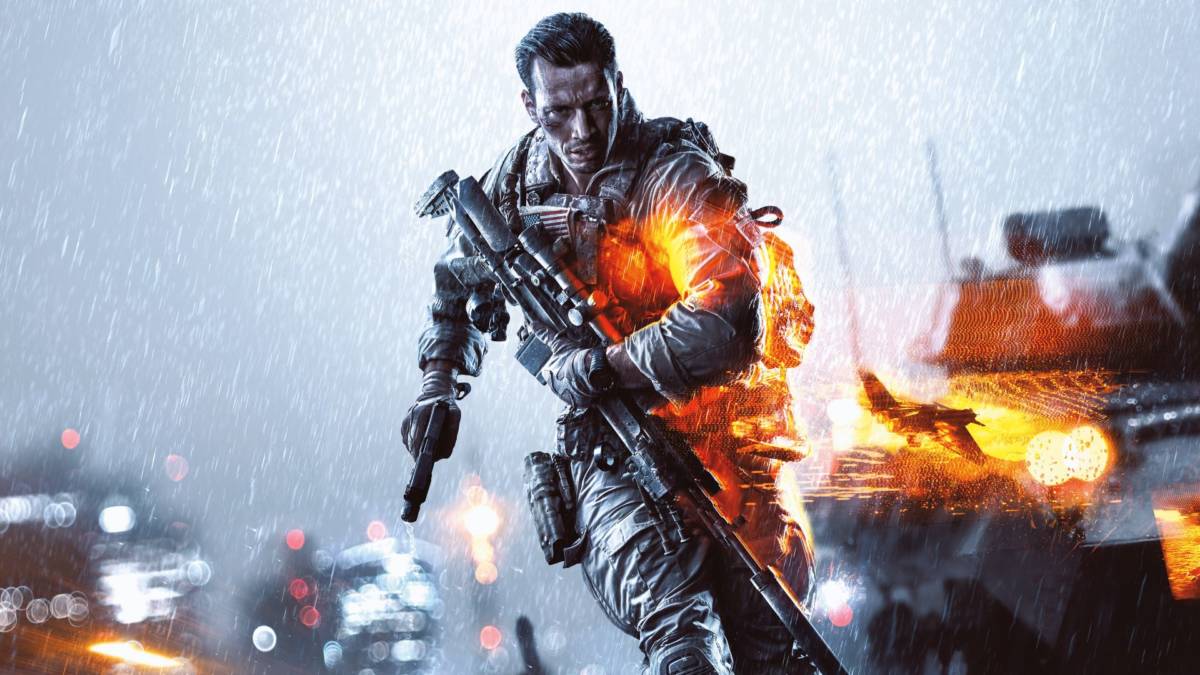 Battlefield was a franchise all about creating moments, as ridiculous as they may be – YouTube plays host to many an obnoxiously excellent play involving parachutes and snipers. As average or as bad you may be at FPS games in general, you're likely to have plenty of good memories of the fun nonsense you accomplished in Battlefield's contemporary entries, because it's what they were designed to provide: moments of madness that stick with you beyond the objective captures and losses.
It's been over six years since the release of Battlefield 4, and the franchise has somewhat lost its way. Battlefield 1, while still fun, felt light compared to its predecessors, it withdrawing a little from the freeing, experimental mayhem owing to the switch in time period, as well as the maps being somewhat forgettable. Tactics were also "streamlined" with squad interaction feeling limited and rather bare, on top weapon and vehicle balance being a common complaint. None of this stopped Battlefield 1 from going on to become a huge success, nearly doubling the sales of the second most successful game, Battlefield 3.
Noticing they were onto a good thing, EA and DICE doubled down with the almost disastrous Battlefield V, a game that launched without much content and any charm. Gameplay felt even more restrictive and "streamlined" than Battlefield 1, offering little room for experimentation and it showed with the game growing stale quickly for Battlefield veterans, not helped by a swathe of bugs. Even the returning War Stories fell flat, it distinctly feeling like an afterthought. Though Battlefield had started in World War II, Battlefield V's critical and commercial failure put the franchise in jeopardy.
As a result of Battlefield V's underwhelming performance, it appears that DICE and EA are now taking their time with the next Battlefield game with it not coming until 2022. DICE have been spread thinly with many projects over a short period of time and it's really showed, not just in terms of a lack of polish, but in how safe they've been playing it. Really, Battlefield has not moved forward in over half a decade.
With a new generation of gaming on the horizon, it's time for Battlefield to get back in its time machine and let the past lie for now. Call of Duty: Modern Warfare's Ground War tried to ape the DNA of Conquest, though the results were mixed. This should be seen as the ultimate challenge to DICE, to return to what they do best with even more possibilities for operatic violence thanks to new hardware and prove that they still have what it takes.
And if EA really want to keep that nostalgia train going, there's another shooter franchise under their umbrella that could do with a revival.
Some of the coverage you find on Cultured Vultures contains affiliate links, which provide us with small commissions based on purchases made from visiting our site. We cover gaming news, movie reviews, wrestling and much more.