Baz Luhrmann's Elvis shouldn't have worked, but from the minute it starts and Luhrmann's signature Bazmark logo appears on the screen, while a remixed version of 'Suspicious Minds' plays in the background, you know you're about to watch something special. And then the movie starts by introducing our protagonist, Colonel Tom Parker (Tom Hanks), on his deathbed reminiscing about the life he lived as Elvis Presley's (Austin Butler) promoter while trying to debunk allegations that he was responsible for "killing" the King of Rock and Roll.
The rest of the film follows the structure of a paint-by-numbers biopic, from Elvis stealing Hank Snow's (David Wenham) show by pelvic thrusting and sending female audiences into a state of pure euphoria, to his time in Hollywood working with Steve Binder (Dacre Montgomery) and Jerry Schilling (Luke Bracey), and then his final years headlining at the Las Vegas International Hotel, ending with his death in 1977.
What makes Elvis stand out amongst the sea of formulaic biopics is how Luhrmann pulls us in through his exuberant, and maximalist style. He pulls no punches in blowing you away from the film's spellbinding opening sequence with a barrage of camera tricks, split screens, overlays, multiple fades to blacks — you name it, it's all there. Luhrmann has always been a filmmaker who's preferred style over substance, and if you don't like the film's first five minutes, chances are you won't like the next two hours and thirty-four minutes either.
Luhrmann anticipates our excitement at seeing Butler play Elvis, presenting the King as a mythical figure sweeping the nation before seeing him live on stage. We get glimpses of his future life before Luhrmann reveals his Elvis to the world. Because the story is told from Parker's point of view, we meet Elvis at the same time Parker meets him. As a result, we become equally enamoured by Elvis' singing and thrusting movements. Some have said that Luhrmann painting Elvis' pelvic thrust as a serious moment in his career was so ridiculous it derails the entire film, but the sequence in which Butler's Elvis makes female audience members squeal uncontrollably is the perfect reaction to how Butler portrays Elvis Presley throughout the film.
From the very minute Butler swings his pelvis and sings 'That's All Right,' he embodies Elvis' charm and mannerisms, right until the end. There isn't a more committed performance by an actor to portray one of music's greatest living legends since Taron Egerton's performance as Elton John in Rocketman. Butler's performance has to be seen to be believed, but for the skeptics who thought he was too young or had little charisma to play the King of Rock (certainly the case for me), he proves all of us wrong as soon as he appears on that Hayride stage and moves his hips. It's hard to steal the spotlight away from Tom Hanks, David Wenham, Luke Bracy, and Richard Roxburgh, but Butler dominates every scene he's in so much that we may as well wrap up the movie season now and give the Oscar to him as soon as possible.
I'm one of the few who will defend Hanks' performance as being his most buoyant yet, as he completely sells Tom Parker's devilishly cartoonish nature. It's one of the most inspired performances of his entire career, and one that has received lots of flak for being "too silly." But underneath his silliness and effervescent nature lies a dark center, and it becomes very clear that Parker doesn't care about the King's talent, and only uses him for his personal gain, and will go so far as to manipulate his entire family, leaving Elvis completely alone while he destroys himself through excessive drug use.
Those who watch Elvis looking for a factual representation of the King of Rock's life with a cut-and-paste aesthetic will be severely disappointed. This is not the movie for you. It may not be the most accurate biopic ever made, but it doesn't matter. The film's style is so kinetic and brimming with creativity that all you need to do is let yourself melt away and bask in the sheer audaciousness Luhrmann brings with every frame. And it's because of his creative vision that the film dazzles from beginning to end, making it the most exciting motion picture I've seen in a cinema all year.
READ NEXT: The Best Biopics of All Time You Should Watch
Some of the coverage you find on Cultured Vultures contains affiliate links, which provide us with small commissions based on purchases made from visiting our site. We cover gaming news, movie reviews, wrestling and much more.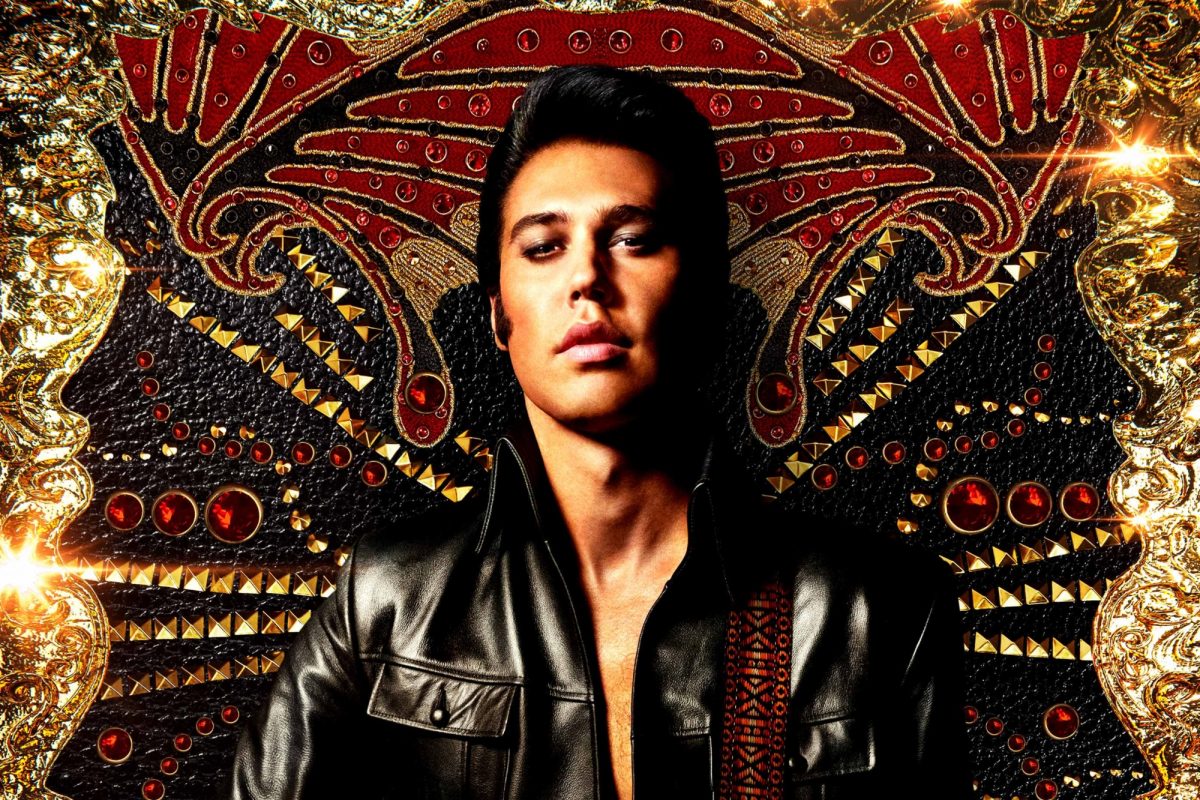 Verdict
Austin Butler gives the performance of the year in Elvis. The film is a maximalist masterpiece from director Baz Luhrmann, a sheer exhibition of the man's penchant for exuberant style.