The best biopics seem to be few and far between these days. On the other hand, I've been told I'm just too cynical to accept the fact that they work with a formula that filmmakers rarely try to change.
Indeed, this list of the 15 biopics of all time will struggle a little, as we get into the 2000s and 2010s. Biopics are still being turned out at a blistering pace. Hollywood still absolutely loves them. Their appeal to filmmakers is easy to understand, too.
Yet as the years go on, the biopic formula is becoming increasingly tiresome. It seems more and more common that these films are being sabotaged by screenwriters who make baffling, sometimes completely unnecessary changes to the story's accuracy. You also have biopics directed by filmmakers who seem to just go through the motions, hitting the points of the story in a very predictable way.
There are examples of recent biopics that take impressive chances. For example, on opposite ends of the spectrum, we have recent films like 2015's Miles Ahead and 2018's Welcome to Marwen. While Miles Ahead plays very fast and loose with actual facts, it nonetheless presents one of the most thrilling, vital depictions of Davis anyone has ever put to the screen.
On the other side, we have Welcome to Marwen, which banked (and failed) on telling its story through unique special effects. In the middle, there are biopics of varying quality. A lot of them simply settle for being straightforward and unremarkable. Most of them have good actors making the most of middling interpretations of real human beings.
This sounds like a hit job on biopics. It isn't meant to be. This is an enduring genre for a reason. The best biopics ever made is a list that can travel through the decades, and into the present. Some of the best movies of all time are biopics. More are certainly to come.
Nonetheless, if nothing else, this list of the top biopics is a call to filmmakers to make bold decisions that benefit their desire to tell the stories of real-life monsters, heroes, and figures in grey.
Note: the below is in a chronological order.
The 15 Best Biopics Of All Time
1. Madame Curie (1943)
One thing old biopics do not do is age well. An exception to that rule is Madame Curie. Released in 1943, it is one of the many films that teamed up the great screen couple Greer Garson (who plays Curie) and Walter Pidgeon (who plays her husband Pierre).
The movie is a little creaky by today's standards, but the chemistry (I guess a pun must be intended here) between Greer and Pidgeon shines through to this day. Greer in particular gives Marie Curie a spirit of optimism and compassion that still informs how she is perceived by people to this day.
Watch if: You want to see an early example of a biopic that does well in its casting choices.
Avoid if: You're still waiting for a Curie movie where she fights zombies.
2. Lawrence of Arabia (1962)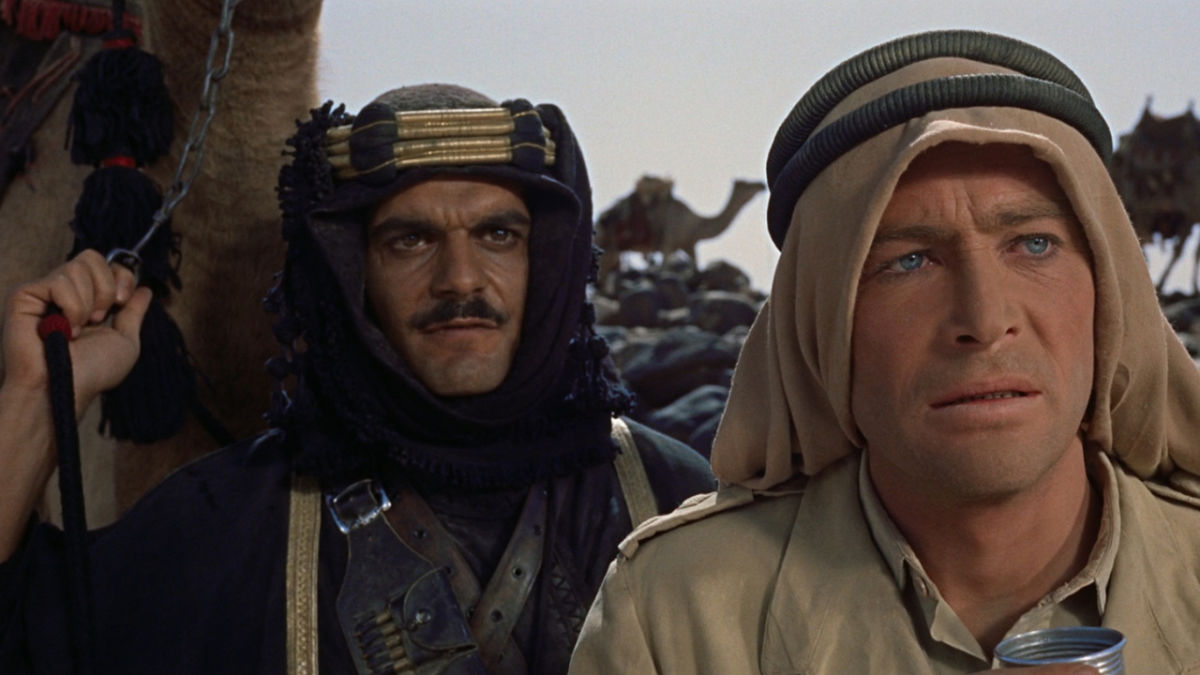 Peter O'Toole became a cinema icon for his portrayal of the title character T.E. Lawrence. The grandeur of David Lean's 1962 epic is still sweeping and fairly impressive to this day.
Already a romantic figure, Lawrence becomes essentially mythical through O'Toole's performance, which covers a lengthy period in what was apparently a very exciting life. Some may dispute the validity of Lawrence's many claims, but Lawrence of Arabia never seems to work about accuracy. It shouldn't be the final word on such a complex life, but it almost certainly is.
Lawrence of Arabia is also worthwhile for a career-defining performance by the legendary Omar Sharif.
Watch if: You want an epic war drama with a fascinating real-life figure at the center.
Avoid if: You're done watching movies with whitewashing in any form (and there's a lot of that in this).
3. Bonnie and Clyde (1967)
One of the most historically important movies ever made, Bonnie and Clyde mythologises as many biopics do. However, like the best biopics of all time, it does this in a way that still speaks to the time, place, and actual people who were involved.
Faye Dunaway and Warren Beatty as Bonnie Parker and Clyde Barrow is still the heart and soul of this freewheeling, somewhat romanticized crime drama. The violence of the film has since been matched, but it still has a bluntness to its execution that rips people and lives back to reality.
Watch if: You prefer love stories built around crime sprees.
Avoid if: Happy endings are important to you.
READ NEXT: 15 Best Worst Movies That You Need To See To Believe
4. Serpico (1973)
One of the many films Al Pacino should have won an Oscar for, Serpico is a depressing reminder that things like unethical practices within law enforcement are always going to be relatable. As we watch the disillusionment Frank Serpico (Pacino) experiences as a young police officer, which eventually gives way to actual rage and danger, we see one of the most accurate depictions of police corruption in film history.
Pacino finds that rage, building it along a journey that is also throttled with exhaustion and fear, but the atmosphere of this film is what gets to you. More often than not, it feels as real as anything you are going to find with movies.
Watch if: You want to see a masterwork of tension and ugliness.
Avoid if: Police corruption just seems too fantastical to you.
5. Coal Miner's Daughter (1980)
I don't think you even need to like country music to appreciate the story of Loretta Lynn, which is more or less depicted honestly in Coal Miner's Daughter. Sissy Spacek deservedly won an Oscar for playing Lynn, using her perpetually-youthful appearance, quiet determination, and vulnerability to create a wholly believable portrayals of a performer.
The film is rich in atmosphere, with a deep respect for its subject matter. Lost in the music and Spacek's performance is a flawless performance from a youngish Tommy Lee Jones as Lynn's husband.
Watch if: You want to see one of the best performances to be found in any biopic.
Avoid if: You supposedly hate country music in any form.
Some of the coverage you find on Cultured Vultures contains affiliate links, which provide us with small commissions based on purchases made from visiting our site. We cover gaming news, movie reviews, wrestling and much more.