OUR LATEST VIDEOS
If you can believe it, Sony's PlayStation 4 turned five years old in November 2018 and has churned out plenty of contenders for the best PS4 games since. Since 2013, it's climbed to the top of the console hill, helped in no small part thanks to its wide variety of out-and-out exclusives. Adding to that, 2018 looks like being a banner year for the console with titles like God of War already out and bloody excellent, and release date dodging games like Days Gone and Insomniac's Spider-Man still to look forward to not long from now.
But what if you just want to collect a whole bunch of great games, no matter the exclusivity? More and more games are available on multiple platforms (just because it makes financial sense), so if you're looking to amass quite the haul of possibilities for your PS4, you're in for quite the fine selection to choose from. Trust us when we say that you will want to make yourself a big cup of tea as you make your way through this guide.
As we gear up to recommend some of the best PS4 games to you, bear in mind that these aren't exclusives, neither are they in any order. We're also excluding remasters and ports from older generations for the sake of variety, so don't be sad when you notice that The Last of Us Remastered and GTA V aren't included. Oh, and when new games come out and blow our tiny little minds, they will get added to the list.
Want to jump to a particular section? Use our handy index below:
– The Best PS4 Games You Should Own | A-C
– The Best PS4 Games You Should Own | D-F
– The Best PS4 Games You Should Own | G-I
– The Best PS4 Games You Should Own | J-L
– The Best PS4 Games You Should Own | M-O
– The Best PS4 Games You Should Own | S-V
– The Best PS4 Games You Should Own | W-Z
Current games count: 84
The Best PS4 Games You Should Own | A-C
Below in our list of the best PS4 games, you'll find insistent aliens, a fun freebie, and perhaps a bit too much Batmobile for our liking.
A Way Out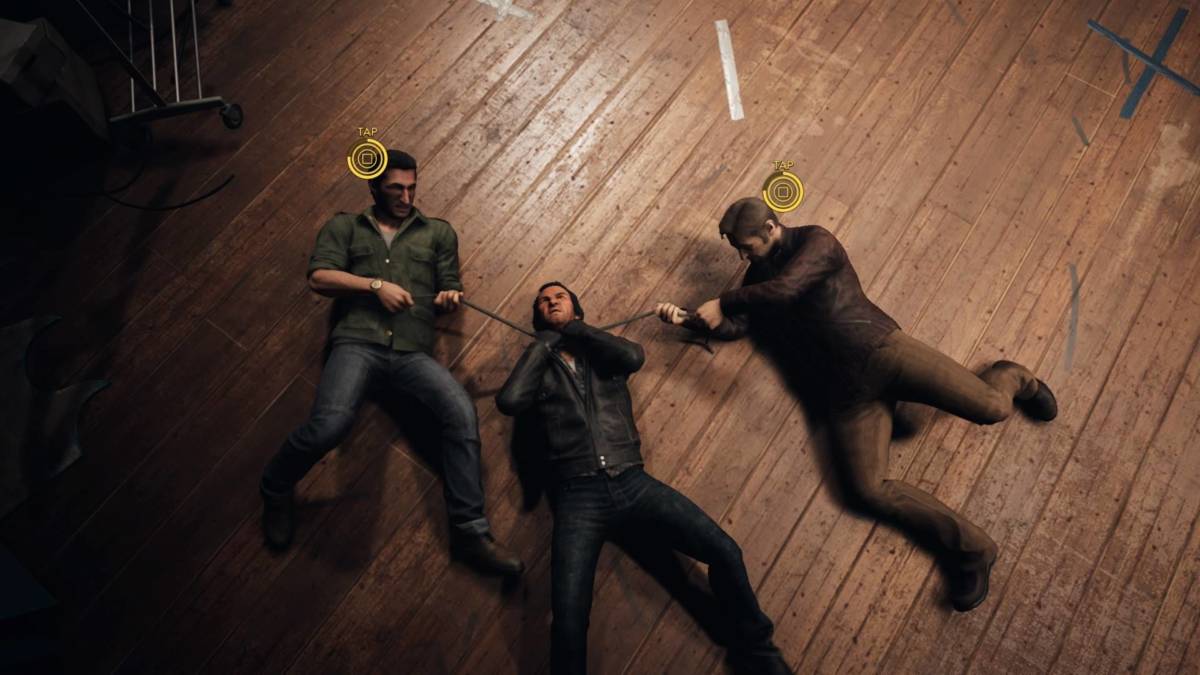 Developer: Hazelight
Publisher: EA Originals
The mind behind Brothers returns with a game with just as much heart but plenty more bullets. An anomaly in the current industry climate, A Way Out is a pro-consumer PS4 co-op game that allows two people to play it even if only one person owns a copy of the game. That's practically unheard, which is a large part of the reason why A Way Out is so beloved by those in the know.
Playing as Leo and Vincent, you and a friend must escape prison before unleashing revenge on a criminal who wronged you both. Teamwork is necessary, whether that's to climb a wall back-to-back or to make it out of a hospital alive, though there's also a lovely attention to detail in A Way Out. You'll probably notice that when you're two hours deep into a game of Connect Four.
From our A Way Out review:
"Even with some sloppy writing and a hackneyed story, A Way Out's gameplay is so infectious and its heart so sincere that it's almost impossible to resist. Long live couch co-op."
Buy if: you're dying for some couch co-op.
Avoid if: you can't look past some cheese.
Alien: Isolation
Developer: Creative Assembly
Publisher: SEGA
An idea so simple yet effective that you have to wonder why someone didn't do it sooner, Alien: Isolation pits you as the daughter of the infamous Ripley aboard a space station with a bit of a violent guest. A xenomorph is lurking in the darkness, always ready to eat your face off and just generally be a bit of a dick, owing to just how solid its AI is.
The constant threat of death isn't the only incentive to creep through this tense horror game from Creative Assembly, though. It's a faithful replication of the aesthetic seen in Ridley Scott's celebrated movie that kicked it all off. If you're a long-time fan of the franchise, you're going to be totally in your element here.
Buy if: you're any kind of Alien fan.
Avoid if: you struggle with trial and error gameplay.
Assassin's Creed: Origins
Developer: Ubisoft
Publisher: Ubisoft
Assassin's Creed needed a change. After releasing more mainline games and spin-offs than anyone could possibly remember, the AC franchise was bloated and uninspired, leaving plenty of gamers jaded by the content mill. It's amazing what a year's break can do.
With Origins doing away with some of the series' conventions to go down a more RPG route, Origins delivered the next step for the series by historically taking massive steps back. Ancient Egypt is the perfect playground for you and Bayek, so if you'd been left underwhelmed by the likes of Syndicate and Unity, Origins might just be the best way to reintroduce yourself to the series.
Buy if: you want to live through Horrible Histories.
Avoid if: AC has never been or ever will be your thing.
Astro Bot Rescue Mission (PSVR)
Developer: SIE JAPAN Studio
Publisher: SIE
Hands up if you thought that a VR platformer featuring the PlayStation 4's forgotten mascot would be not only one of the best virtual reality games ever made, but also one of the console's best? Our hands are firmly down on this one, which made Astro Bot Rescue Mission even more of a joy.
Appealing to anyone who's ever played a collectathon platformer, Astro Bot Rescue Mission tasks you with tracking down a tonne of missing robots after an alien wreaks havoc. You'll visit many different locales with plenty of secrets to find and cuteness overloads that will make you want to vomit, but in the best way possible. A true shot of optimism straught to the heart of our all too cynical modern world.
From our Astro Bot Rescue Mission review:
"In a sea of dark and gritty games that take themselves far too seriously, it's nice to have the respite provided by kicking little robots up the backside and then flossing in celebration at the end of the level. Astro Bot Rescue Mission is silly and eccentric, and sometimes that's all you need from a video game."
The Awesome Adventures of Captain Spirit
Developer: DONTNOD
Publisher: Square Enix
We have no idea how Dontnod managed to find the time while developing Vampyr and Life Is Strange 2 to create The Awesome Adventures of Captain Spirit as well, but we're certainly glad they're did. It isn't a massive game by any means, giving you 2-3 hours of playtime, but the brief time spent you spend with The Awesome Adventures of Captain Spirit will still be time you won't quickly forget.
You play as Chris, a young boy who has recently suffered a tragedy and escapes to his imagination as a result. By pretending to be a superhero, Chris feels like he can escape loss, but like everything in the Life is Strange universe, loss is unavoidable. It's a sweet, short game that you should really download — especially seeing as how it's completely free.
From our Captain Spirit review:
"There are few examples of 'show not tell' storytelling more elegant than The Awesome Adventures of Captain which can be enjoyed by fans of the Life is Strange series, as well as anyone who enjoys narrative-driven experiences."
Buy if: you adore Life is Strange.
Avoid if: you don't like free things, somehow?
Battlefield 1
Developer: DICE
Publisher: EA
Taking war back to more primitive days before it was cool, Battlefield 1 was a shot in the arm for a series that might not have really needed it. Battlefield's brand of mass murder has been in vogue for years and doesn't look like letting up, so DICE's decision to take the action back to the Great War is more about creative flexibility than desperation.
With some liberties taken in the historically accurate firepower department, Battlefield 1 proved to be an effective and often galling look at the horrors of war, particularly when it came to the story department. War Stories might not have offered a rich dynasty of storytelling, but the short bursts of narrative worked wonders to grab the attention of jaded FPS players. Just don't make me play The Runner again. I may openly weep.
Here's an excerpt from our review:
"…after a few hours spent in this harrowing replication of the War To End All Wars, try your best to tear yourself away from it for the next thirty. War is hell, but Battlefield 1 is FPS heaven."
Buy if: you already like Battlefield and want to feel some new emotions.
Avoid if: you can't work as a team online.
Batman: Arkham Knight
Developer: Rocksteady
Publisher: WB Games
It may come with 99% too much Batmobile and its storyline may err on the obvious side, but Arkham Knight continues to succeed in making you feel like the goddamn Batman. The smooth combat and absolutely beautiful visuals make it almost too tempting to don the cowl as you break bones and stop crime.
It's basically The Dark Knight Rises of the Arkham: it makes some pretty silly decisions and may even annoy you the closer you look at it. But make no mistake, the first time you glide through the air feels just as satisfying as it did in the seminal Arkham City. Give up on even trying for the Platinum this time out, though: the frustration of the Riddler challenges just isn't worth the hassle.
Buy if: you're not a PC gamer.
Avoid if: you're a PC gamer.
Bloodborne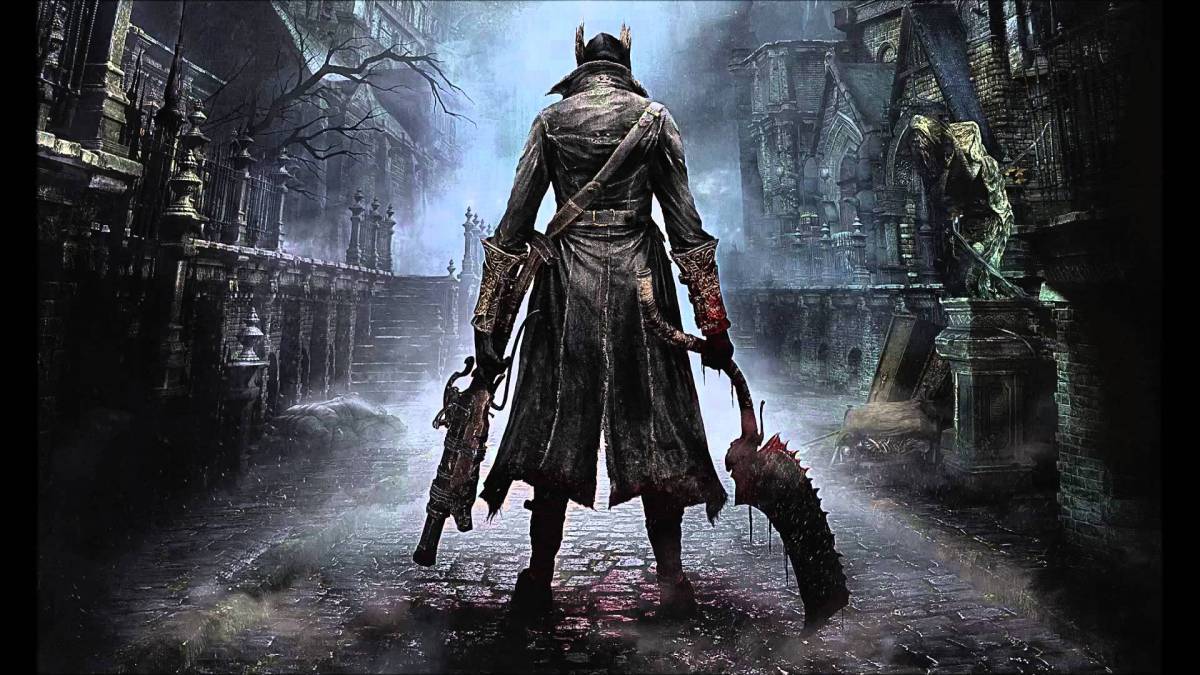 Developer: FromSoftware
Publisher: SIE
FromSoftware's Bloodborne was one of the first essential PS4 games and it still is, so much so that expectations for a rumoured sequel are astonishingly high. You know your game is good when you punish your players so much that they want to come back for seconds.
Although not a million miles away from the Dark Souls experience we know and love/hate, Bloodborne took what made the series so great, gave it a quicker, more ruthless edge and made something that felt different but absolutely still belonging to the FromSoftware school of pain. If you haven't played it yet, be sure to pick up its GOTY edition, which comes with DLC to extend your suffering.
Buy if: you like Dark Souls.
Avoid if: you don't like Dark Souls.
Crash Bandicoot: N. Sane Trilogy
Developer: Vicarious Visions
Publisher: Activision
It may not be the new game we've been waiting for after all these years of cameo appearances, but Crash Bandicoot N. Sane Trilogy turned out to be the next thing. A remake of the original trilogy down to the smallest audience, Vicarious' re-imagining of the spinning marsupial ticked all the right boxes.
It also made a lot of people make reductive Dark Souls comparisons due to its difficulty. Even though they were aimed at kids, the original games were never walkovers, either. Hopefully thanks to the success of N Sane, we'll see Crash in all-new adventure soon, which was hinted with some original content introduced for the repackaged bundle. Failing that, Crash Team Racing 2 is a must.
Buy if: you have some memories to revisit.
Avoid if: nostalgia is like poison in your veins.
The Best PS4 Games You Should Own | D-F
Who knew so many of the best PS4 games began with a "D"? Read on and discover assassinations, sexy set robots, plenty of dark dungeons, and a whole bunch of punching.
Darkest Dungeon
Developer: Red Hook Studios
Publisher: Red Hook Studios
Quick tip: do not play Darkest Dungeon if you're at a low ebb in your life. It's a seriously misanthropic experience, ridding you of characters you love with all the sensitivity with chainsaws for horns. The dark in the title means something, you know.
If you're ready to get dragged down in the mire, however, Darkest Dungeon seriously shines. Thanks to its unique approach to mental health, this is an RPG that asks you to balance the wellbeing of your party and the allure of the loot. Can you risk them losing their minds for a shiny thing? Of course you can and you probably will, but you should rightly feel like an asshole immediately afterwards.
Buy if: you wondered what a Square Enix and Tim Burton collaboration would like.
Avoid if: you're quick to get stressed over the lives of digital people.
Dark Souls III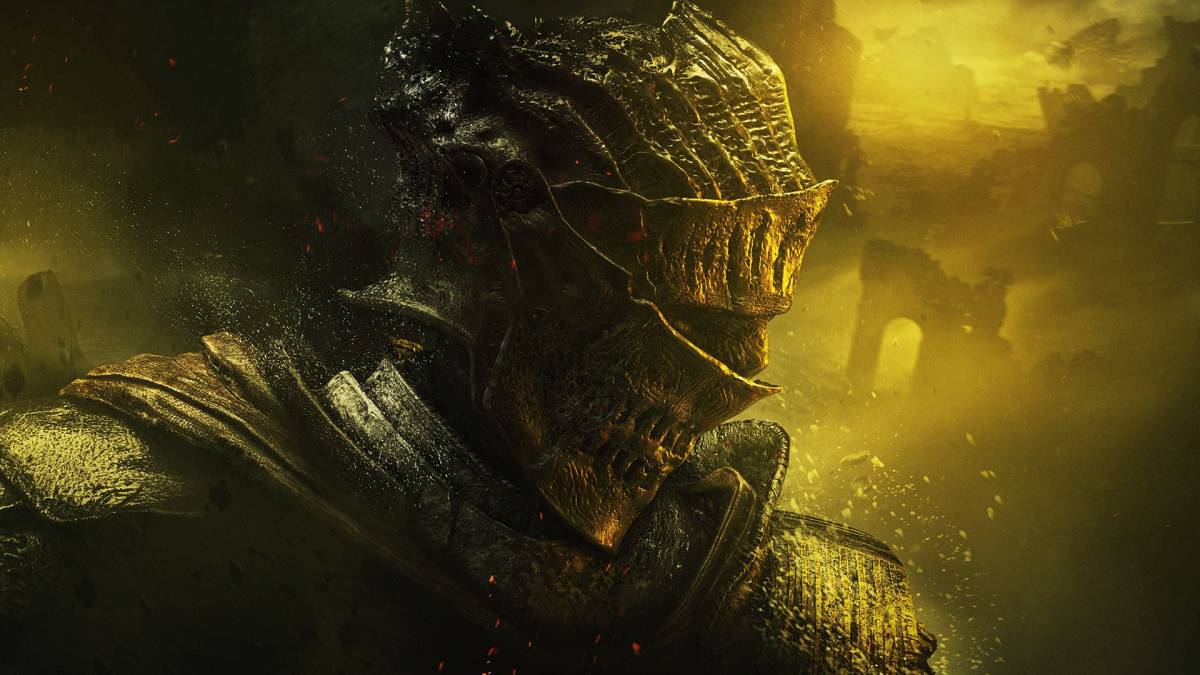 Developer: FromSoftware
Publisher: Bandai Namco
The last goodbye for one of the most infuriating, astonishing series' ever made proved to be an absolute triumph. By making up for some of the mistakes of the second game and tweaking the experience to take some inspiration from Bloodborne, it's hard to see how much better FromSoftware could have signed off than they did with Dark Souls III, one of the best PS4 games for misanthropes.
All the ingredients of the classic Souls experience are here. Death is more common than breathing, the world's alive of little details you will never notice the first time around, and the bosses are just as hideous and challenging as ever. It also stands up remarkably well to repeated playthroughs, so sink your teeth into this wonderful nightmare if you haven't yet.
Buy if: see Bloodborne.
Avoid if: see Bloodborne.
Dead Cells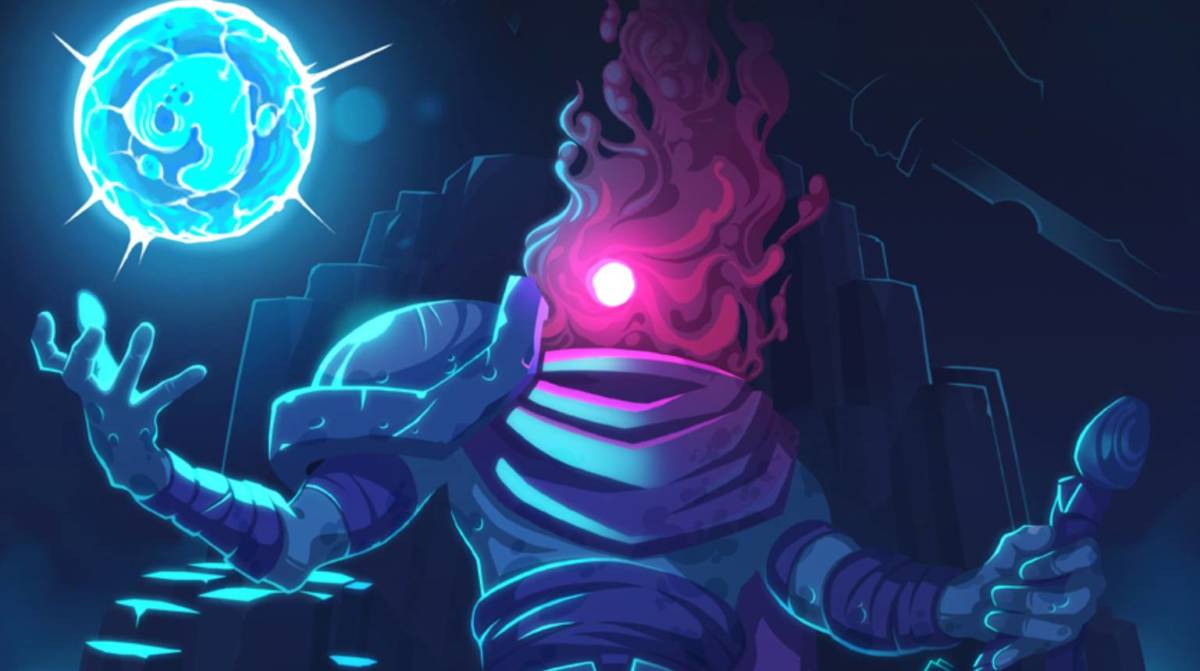 Developer: Motion Twin
Publisher: Motion Twin
An uncompromising blend of old and new conventions, Dead Cells is a love letter to the likes of Castlevania with a gorgeous aesthetic and suitably bastardy difficulty. While those with previous experience in the Metroidvania subgenre will come to grips with it pretty quickly, everyone else may find the climb to be an uphill one.
Once you feel "good" at Dead Cells, however, it's irresistible. Every inch of progress feels like it should be celebrated, or when you finally overcome a boss that you will later grow to view as nothing other than a slightly beefier grunt. There's a great sense of progress in Dead Cells as it's a game that you will sink dozens of hours into without even realising it.
From our Dead Cells review:
"An utterly compelling and challenging ride, Dead Cells is a dense and consistently evolving game that is what every budding Early Access game should aspire to become."
Buy if: you want to lose yourself on an island.
Avoid if: you need a deep story.
Destiny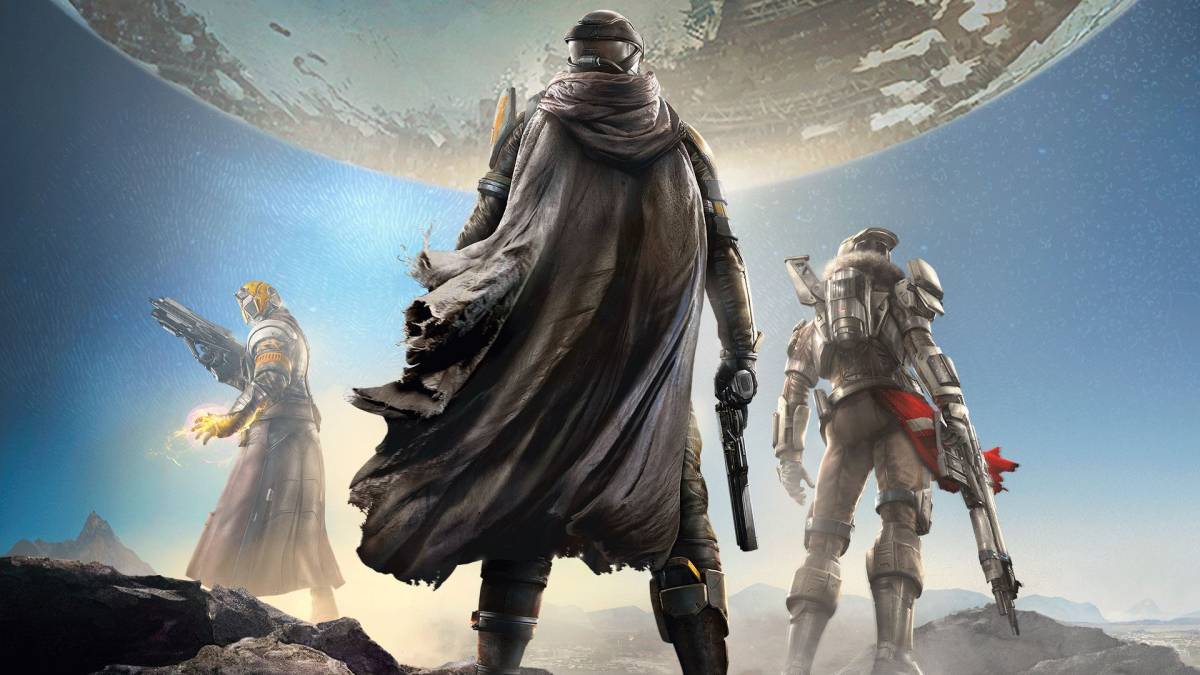 Developer: Bungie
Publisher: Activision
Wait, wait. As wildly polarising as Destiny is, the recommendation here comes with a caveat. If you're going to pick it up, make sure you get its full edition otherwise you might be left a little underwhelmed. The vanilla days of Destiny were dark days indeed.
It's impossible to say that Bungie's space epic lived up to the hype, but it can still be an absolute blast with friends in tow. The gunplay is satisfying and the freedom of exploration is relatively well released, making Destiny the perfect game to relax with some friends with. Its sequel, Destiny 2, really did nothing to improve upon the original and even introduced some ugly business decisions.
Buy if: you have friends to play with.
Avoid if: you don't want to essentially do the same thing over and over.
Detroit: Become Human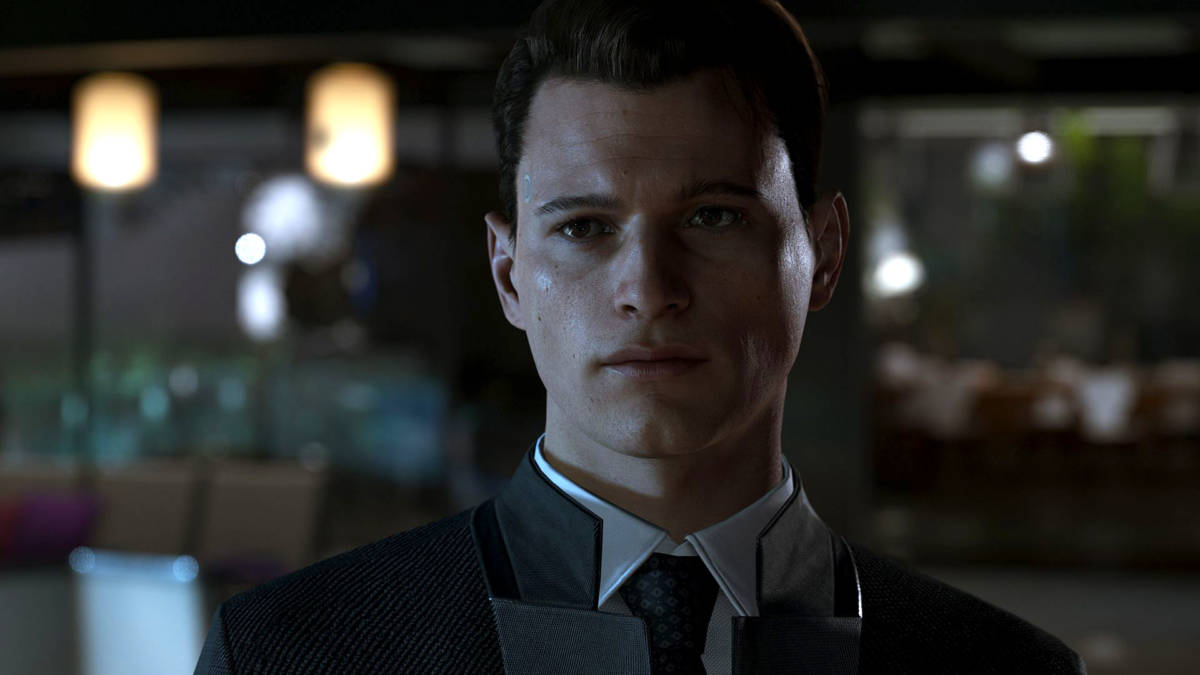 Developer: Quantic Dream
Publisher: SIE
This PS4 exclusive from Quantic Dream doesn't pull any punches by confronting some controversial themes, which include classism and racism. If you've ever played Heavy Rain, you know what to expect; "heavy" is pretty apt to describe most of David Cage's output, in truth.
While it may not have the most engaging gameplay as a narrative-based game, Detroit weaves several threads at once of affable androids that are more human than the humans themselves. Detroit: Become Human may not do enough to dissuade Quantic's biggest dissenters, but it will certainly leave an impact on those willing to sit and be the author of their own stories — it's one of the best PS4 games for just that.
From our Detroit: Become Human review:
"This is the first release from Quantic Dream that I've become fully immersed in, and I cannot wait to return to the gritty streets of 2038 Detroit to make alternate decisions."
Buy if: you like David Cage's storytelling.
Avoid if: you don't like David Cage's storytelling.
Deus Ex: Mankind Divided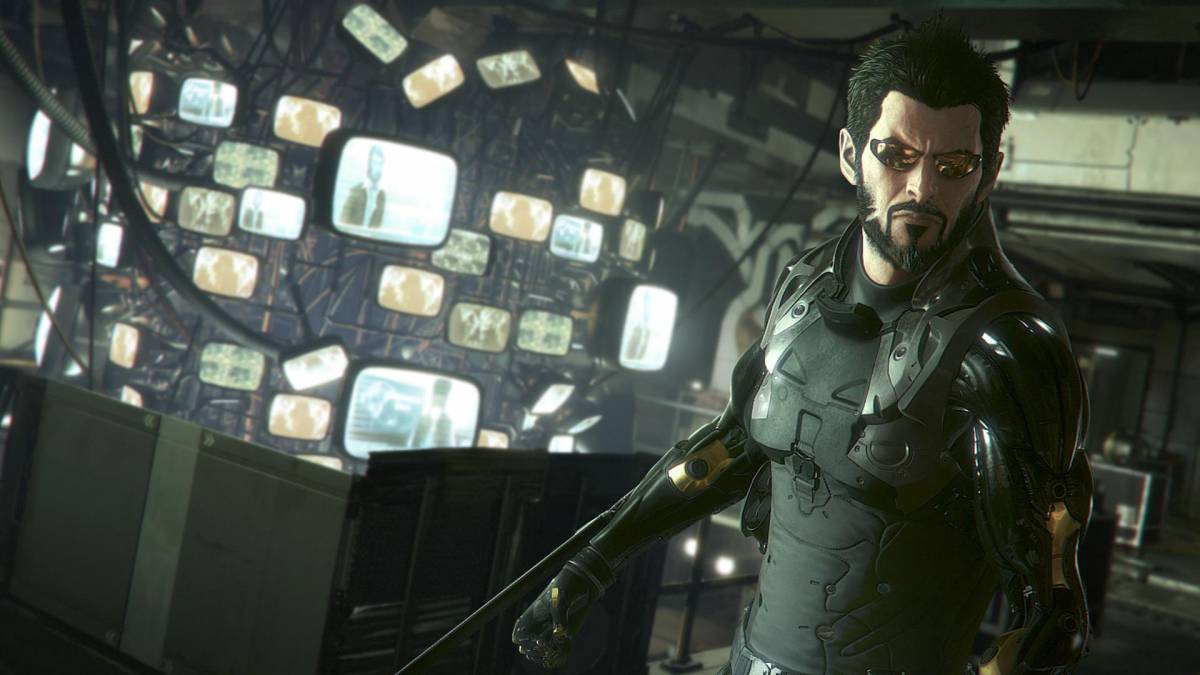 Developer: Eidos Montréal
Publisher: Square Enix
Nobody's going to claim that Mankind Divided is a masterpiece, or even the best Deus Ex game of the past two generations. It's much too short, ending abruptly without warning and nudging players in the direction of DLC for the whole picture. Not ideal, but when you focus on what the game does well, it's absolutely still worth a look.
It retains a lot of what made Human Revolution so good without particularly advancing it, instead just giving more powers to the player and (somehow) even more oppressive playground to use them in. Still, if you're looking for a decent stealth action RPG which lets you approach scenarios as you see fit, it does a great job. Just don't put it on a pedestal and you should find something to enjoy in what might be the last Deus Ex game for quite some time.
Buy if: Human Revolution made you feel like a gruff robotbro in a good way.
Avoid if: you like satisfying endings. Weirdo.
Dishonored 2
Developer: Arkane
Publisher: Bethesda
The original Dishonored quietly became one of the most beloved games of the last generation, a masterful stealth action title beloved by anyone who's ever wanted to basically be a Vertigo comic book character come to life. Remarkably, the second game in the series improved on the experience with tighter gameplay and an even more gripping, fantastic visual style.
Just as before, Dishonored 2 flourishes by not holding the hand of the player. Instead, it gifts huge levels to explore at will, allowing players to approach the goal in whichever way they see fit. Our own Nicholas Monahan found it to be a slow-grower, but still a supremely easy game to recommend:
"…Dishonored 2 continues the series tradition of providing addictive, compelling gameplay in a fully realized, incredibly immersive setting."
Buy if: Metal Gear Solid, Tenchu et al are your bag.
Avoid if: failure isn't an option for you.
DOOM
Developer: id Software
Publisher: Bethesda
There's a moment early in DOOM where any worries long-time players had were put to bed. As soon as the booming soundtrack synchronises perfectly with Doomguy's cocking of his shotgun, every single one of the game's doubters came aboard the ride and refused to get off.
DOOM is everything you could want from a modern reimagining of a series that acted as a template for countless others to follow. It's breathless, dizzying in the amount of action going on at once, rarely giving the player a second to recuperate before the next batch of bad bastards need their face kicking in. We fell utterly in love with it, as you could probably tell from our review:
"Doom was a revolution in 1993 and in 2016 it has emerged from development hell to pick up exactly where Id left off. It's a masterful return to form and essential."
Buy if: you don't like naughty demons.
Avoid if: you're too used to modern FPS games to consider an alternative.
Dragon Age: Inquisition
Developer: BioWare
Publisher: EA
Disappointing to some, wonderful to others, the third Dragon Age game absolutely splits opinion. Some decry its busywork while others applaud it as more content to sink your time into. The only way to find out for yourself is to give it a try; it's dirt cheap these days.
BioWare's jaunt into Thedas comes with plenty of political shuffling and social commentary, but is overall just a solid, worthwhile RPG. The combat is dense but not too complex, its characters memorable and likeable, and its depth of gameplay will allow you to sink hours into it without even realising it. Just remember that Iron Bull is the best and you should have a whale of a time here.
Buy if: you like your RPGs to come with an almost unending supply of sidequests.
Avoid if: you're no fan of BioWare's sometimes patchy writing and questionable plots.
Dragon Ball FighterZ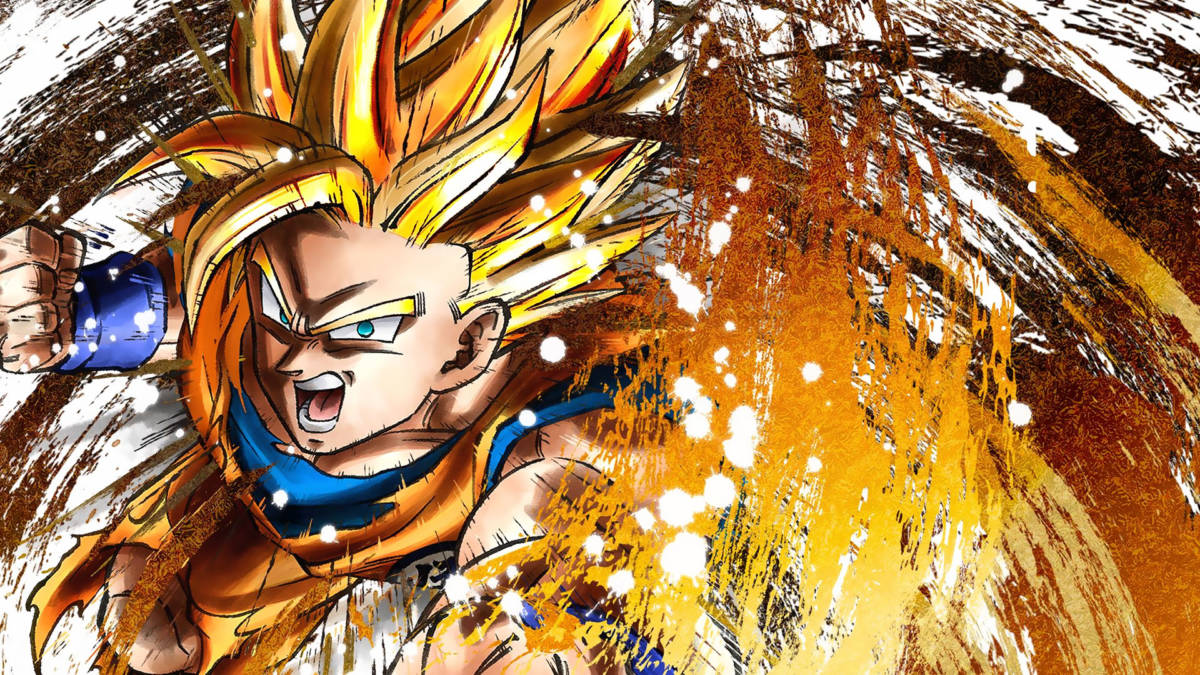 Developer: Arc System Works
Publisher: Bandai Namco
An idea so simple that it's a wonder nobody thought of it sooner: giving the Dragon Ball license to the guys behind Guilty Gear and BlazBlue. Arc System Works successfully took the IP back to its simple roots, which basically involves kicking seven shades of snot out of each other in stylish and somewhat ridiculous ways.
Deceptively easy to grasp, FighterZ is the perfect entry point for fighting game beginners, but it's also devilishly difficult to master. It has a decent well of content even if the single-players options are somewhat lacking, but make no mistake: FighterZ could very well be the ultimate adaptation of the anime to date.
From our FighterZ review:
"Despite some single player shortcomings, Dragon Ball FighterZ really comes into its element once you take the game online and start battering your friends. Or just some random lobby dwellers. For Dragon Ball fans, this is a love letter to the franchise. For fighting game fans, this is the definitive tag fighter that Marvel vs Capcom: Infinite should have been."
Buy if: you love DBZ.
Avoid if: you think you're hot shit at fighting games; playing this online will set you straight.
Dragon Quest XI: Echoes of an Elusive Age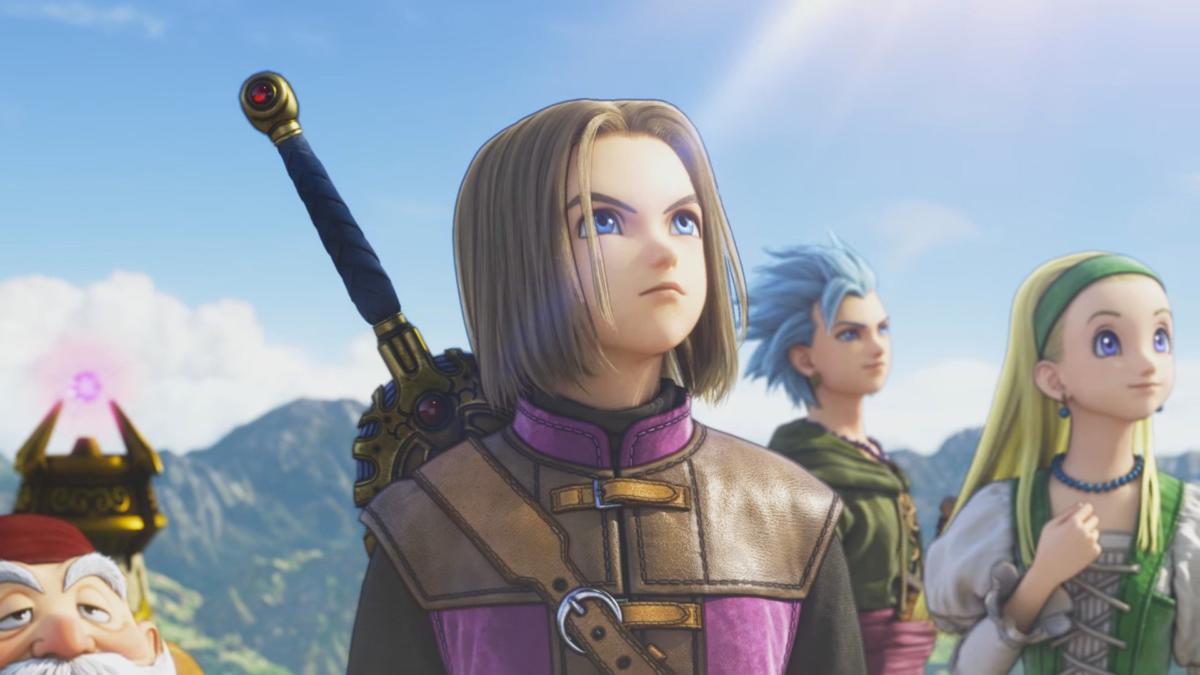 Developer: Square Enix
Publisher: Square Enix
Faithful to what it means to be a JRPG (almost to its own detriment in regards to finding a wider audience), Dragon Quest XI has already been hailed as the best entry in the franchise to date by many. We're going to wait a little while longer before making that call, but it's certainly great.
Visually, Dragon Quest XI delivers the goods once again, as well as having arguably the biggest sense of scale of any entry in the series to date. Adding to that, it's also an engaging time as you feel truly connected to your party, their backstories and their wellbeing, which is all you can ask of any JRPG.
Buy if: you're a Dragon Quest newcomer; they're all different stories.
Avoid if: you need Vitamin D.
Driveclub
Developer: Evolution Studios
Publisher: SIE
There's definitely no glut of racing games on this list; fans of the genre seem better suited to the Xbox than PlayStation. But too many people have been overlooking one of the best racing games of this generation, myself included when I wrote this list. And I've played Driveclub for hours and hours, totally failing to master corners and screaming with joy when I manage not to crash for twenty seconds.
Quite why Driveclub is seen as a failure by many is a bit of a mystery. It certainly didn't prove to be an outright flop, but it never reached the heights as a Gran Turismo and Forza competitor that Sony no doubt hoped it would. Still, thanks to some excellent post-launch support, Driveclub is one of the most complete racing games on the market. It also seems premade to sell Spotify subscriptions – there's nothing quite like cruising around corners to some synthwave. One of the best racing games on PS4 and one of the best PS4 games for your hipster cred.
Buy if: racing games are your thing but you're sick of the competition.
Avoid if: Mario Kart is your level.
Dying Light
Developer: Techland
Publisher: WB Games
Dying Light is a game that just won't die. Despite releasing right at the start of 2015, it's had a constant stream of updates pouring into it in the years since with developers Techland only just recently revealing that more was yet to come. If you're looking for the complete zombie game package, look no further.
Exhilaratingly fun and nail-bitingly tense at the same time, Dying Light mixes an open-world, the undead, and parkour into something quite unique and a game that not enough people appreciate. Sure, its story isn't amazing and its conclusion leaves a lot to be desired, but for the sheer amount of content and different ways to dispatch of zombies, it's hard to beat. I reviewed The Following edition of the game and fell in love:
"If you're yet to check out the original Dying Light, this Enhanced Edition is the perfect way to introduce yourself to what could be the start of a phenomenal franchise."
Buy if: you want to dropkick zombies off of a bridge.
Avoid if: zombies aren't your thing.
Earth Defense Force 5
Developer: Sandlot
Publisher: Sandlot, D3 Publisher
This is not a great game. But we love it. Let us explain.
From our Earth Defense Force 5 review:
"I feel almost dirty recommending Earth Defense Force 5. Even though it tends to run more like a PowerPoint presentation than a full priced video game at some points, it's such a fun guilty pleasure, packed with dozens of hours of content, that I can't help but give it a pass."
Fallout 4
Developer: Bethesda
Publisher: Bethesda
As polarising as it turned out to be, there's still quite a lot to like about Fallout 4. There's a huge amount to see, do, and shoot, so there are at least of few dozen hours of immersion to get lost in here. Sure, a lot of it may be streamlined for a wider audience, but if you can look past that and accept it for what it is, there's a great deal of fun to be had.
Fallout's all about the memorable moments, and 4 has them in spades. Nobody will ever forget their first Deathclaw encounter, or some of the lovable companions you will meet along the way, but don't let any of this distract you from the fact that another settlement needs your help.
Buy if: you just want to explore a post-apocalyptic world.
Avoid if: you can't live with Bethesda branded bugs and glitches.
Farpoint (PSVR)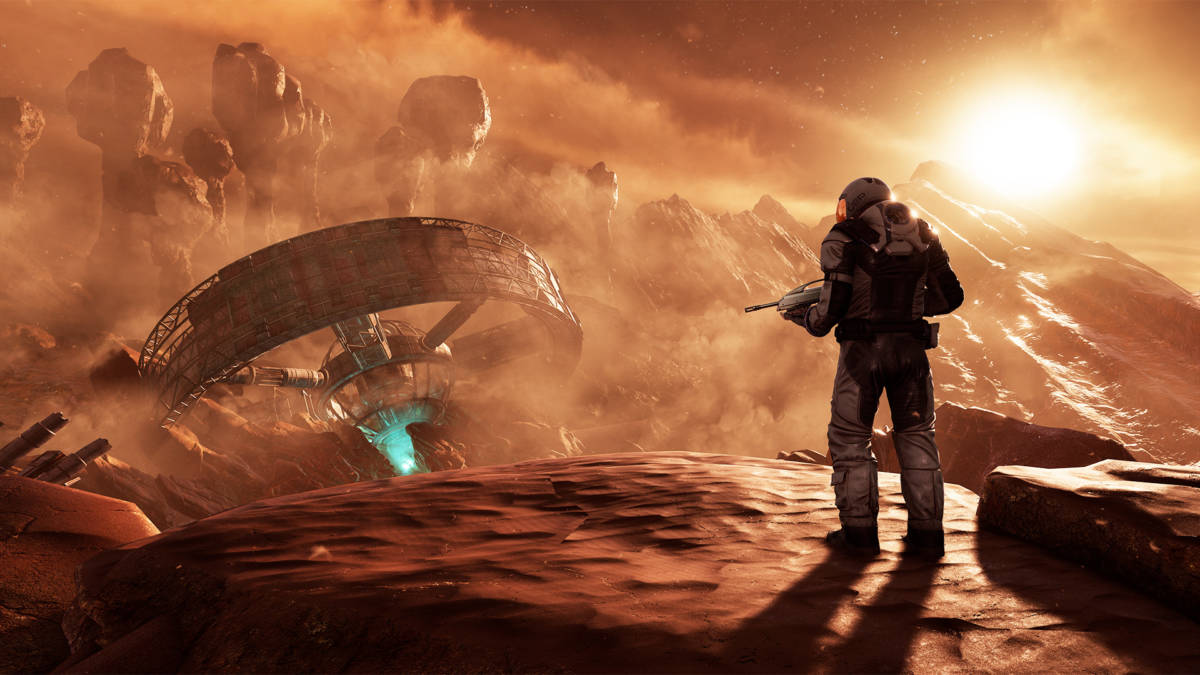 Developer: Impulse Gear
Publisher: SIE
The first PlayStation VR entry on this list is also probably one of the most underrated experiences in this generation of gaming. Sure, it may not have the "fullest" of mechanics and is by all accounts a fairly standard FPS, but you try not to be impressed when you don the headset.
You must take on waves of alien bugs and, really, that's about all there is to it. However, after being patiently updated by its developers, it comfortably sits as one of the best PSVR games on the market. If you're going to try out Farpoint, the Aim controller is a must, though there are a lot of different settings to find the right playstyle for you — including ways to limit nausea.
Buy if: you want Starship Troopers in VR.
Avoid if: you don't have a great deal of money spare for the extra gear.
Far Cry 4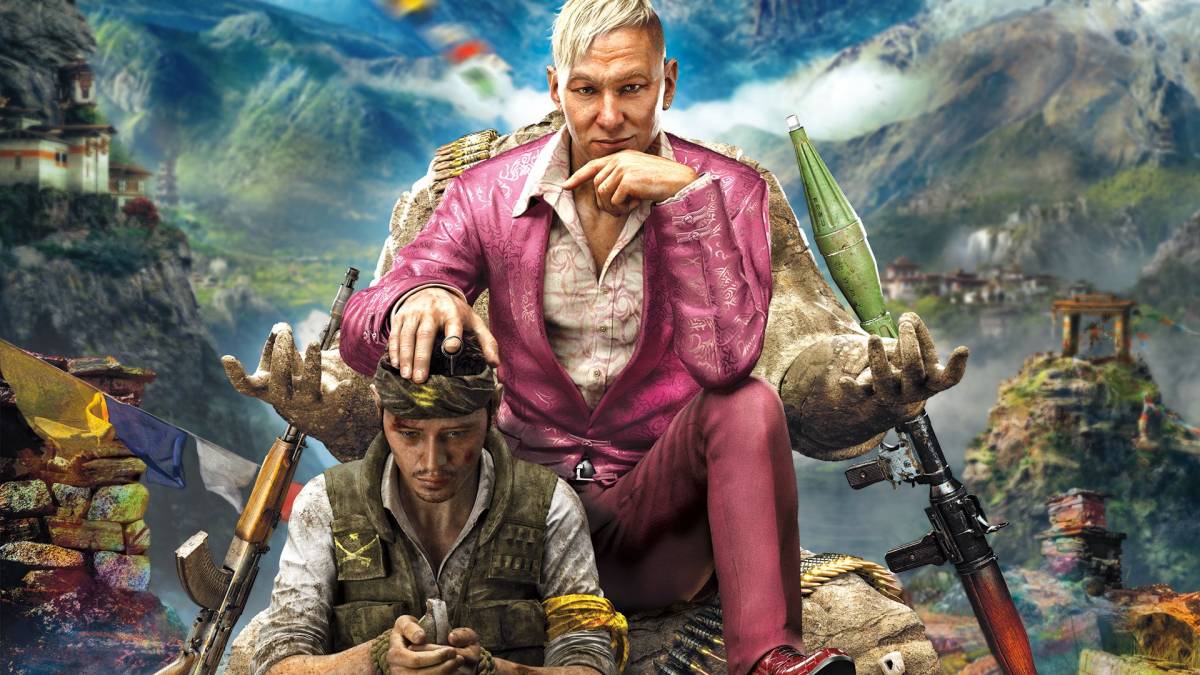 Developer: Ubisoft
Publisher: Ubisoft
Don't fix what ain't broke, just give it a next-gen polish and a bad guy in a pink suit instead. That was pretty much Ubisoft's thinking when it came to Far Cry 4 after the rampant success of 3, proving that wholesale change isn't always required. FC4 is just more of the same open-world collecting and murdering, but this time there's elephants.
Pagan Min might not hold a candle to Vaas in the villain department, but so few can. It all feels slightly less essential than it did last time out, though it's hard not to enjoy the ride all the same. Get ready to collect some plants, shoot some defenseless animals, and marvel at crab rangoon.
Buy if: you loved Far Cry 3.
Avoid if: Ubisoft's open-world template doesn't do it for you.
Far Cry 5
Developer: Ubisoft
Publisher: Ubisoft
Even if it shies away from being as confrontational as first thought, Far Cry 5 is still an explosive look at the landscape of America through the eyes of a sheriff's deputy in cult territory. The leader of said cult, Joseph Seed, may just be the best Far Cry villain to date — yep, that includes Vaas.
Nothing has been massively overhauled for Far Cry 5, but it's been polished and streamlined all over. It's overloaded with content and a world genuinely worth exploring, and it's absolutely beautiful to boot. It may not convince the uncoverted, but Far Cry 5 is a total timesink in which you can be mates with a bear. I don't think there's anything else I need to add.
From our Far Cry 5 review:
"It isn't without its faults -some glaring, some admissible- but when you compile everything Far Cry 5 is and could become in the future with its Arcade, it's a scintillating package."
Buy if: you want to be mates with the aforementioned bear.
Avoid if: Far Cry does nothing for you at all.
Final Fantasy XV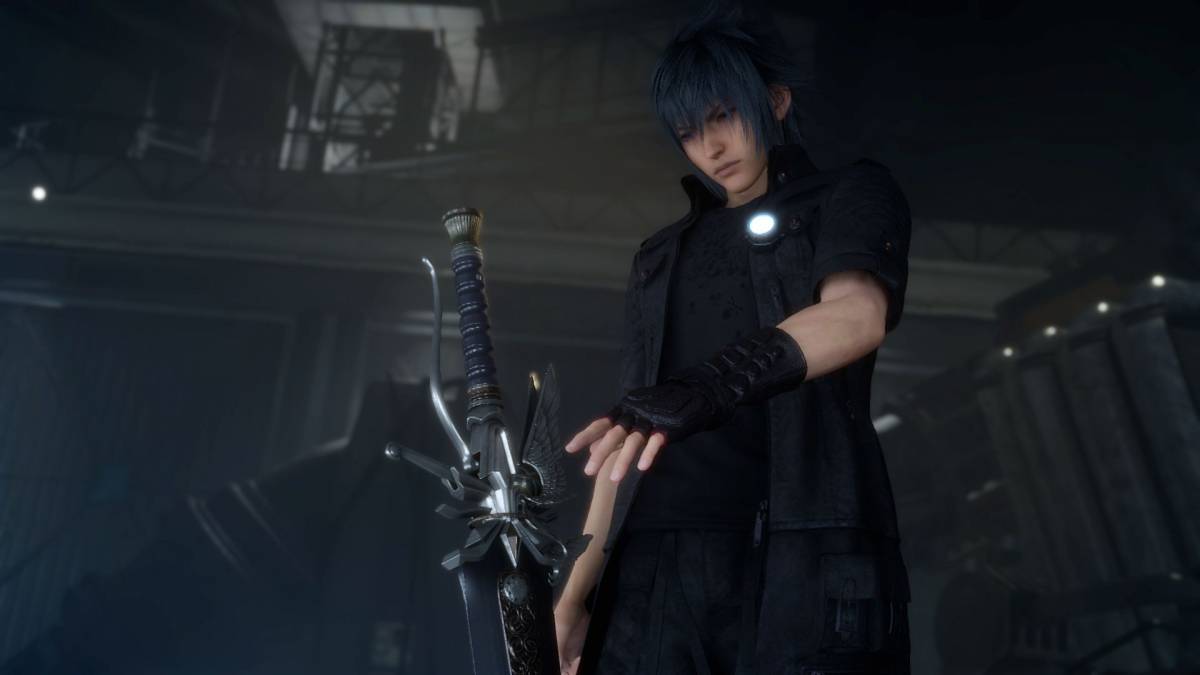 Developer: Square Enix
Publisher: Square Enix
A radically different Final Fantasy to anything we've seen before, Final Fantasy XV proved to be a divisive but satisfying (car) journey. It was stuck in development for years upon years and looked like it may never come out, but the crazy amount of ambition poured into this game turned into one of the most expansive, content-rich RPGs on the market.
As far as its story goes, XV doesn't enrapture as much as it arguably should with such a large cast of characters at its disposal, but you will struggle to not be enamoured by the Boys On Tour all the same. With decent post-launch support, it's definitely worth a look. Our own James Thomas enjoyed what he found:
"A fantastic new instalment to the revered Final Fantasy series with some amazing new characters, a mind-blowing new world to explore and some amazing characters. This is a gem for both new players and veterans of the series alike."
Buy if: you wanted Zoolander to have swords.
Avoid if: you aren't keen on action-oriented RPGs.
The Forest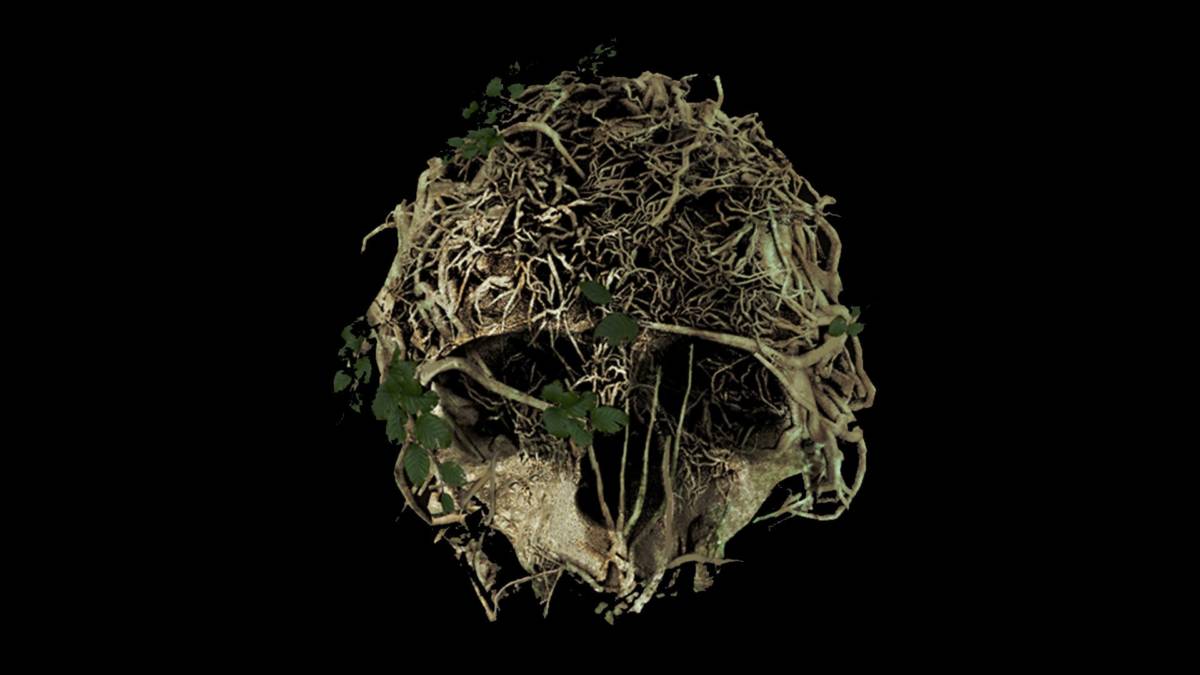 Developer: Endnight Games
Publisher: Endnight Games
Long in the making, The Forest finally landed on PS4 years after being announced. A veteran of the Early Access system that finally made its way to a full release, The Forest is the personification of good things come to those who wait: it's almost unrecognisable from the game it first launched as.
A survival experience more in keeping with The Long Dark than something like Conan Exiles, The Forest sees you crash land on a peninsula and become separated from your son as he gets captured by dangerous cannibals. It's up to you to save his life, but he can probably wait — these chairs made out human bones won't make themselves.
From our The Forest review:
"A smart port of a PC cult favourite, The Forest on PS4 is simply one of the best survival experiences you will find on a console."
Buy if: you enjoy mature survival games.
Avoid if: you're afraid of the dark.
Fortnite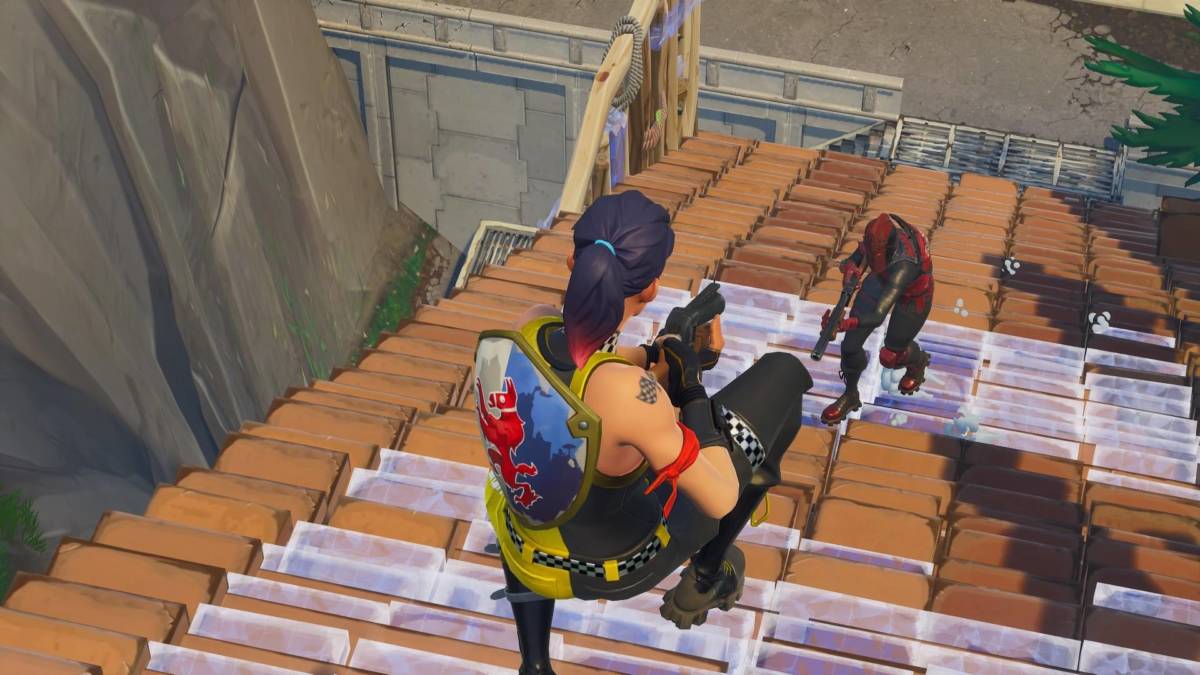 Developer: Epic Games
Publisher: Epic Games
How Fortnite was turned from a bewildering PVE with too much going on into a PVP that's arguably the biggest game on the planet is worthy of its own documentary. The PVE part of Fortnite, Save the World, is good though needlessly complex, but it's its Battle Royale that earns it its spot on this list.
So popular that it's hated for the sake of being hated, Fortnite isn't going to be for everyone. With the game now out for a long time, the learning curve will be mighty steep. Once you do manage to become good enough to shotgun someone in the face and then build a penis monument to their honour, Fortnite is an empowering and absolutely silly joy. It's also free, though you will be set off down a slippery slope of spending money for a wrestler skin before you known what's even happening.
Buy if: you have the hours to dedicate to catching up.
Avoid if: well, technically you can't "buy" it, so yeah.
The Best PS4 Games You Should Own | G-I
We're getting into the business time of our guide to the best PS4 games with this section including two of the platform's most beloed e
God of War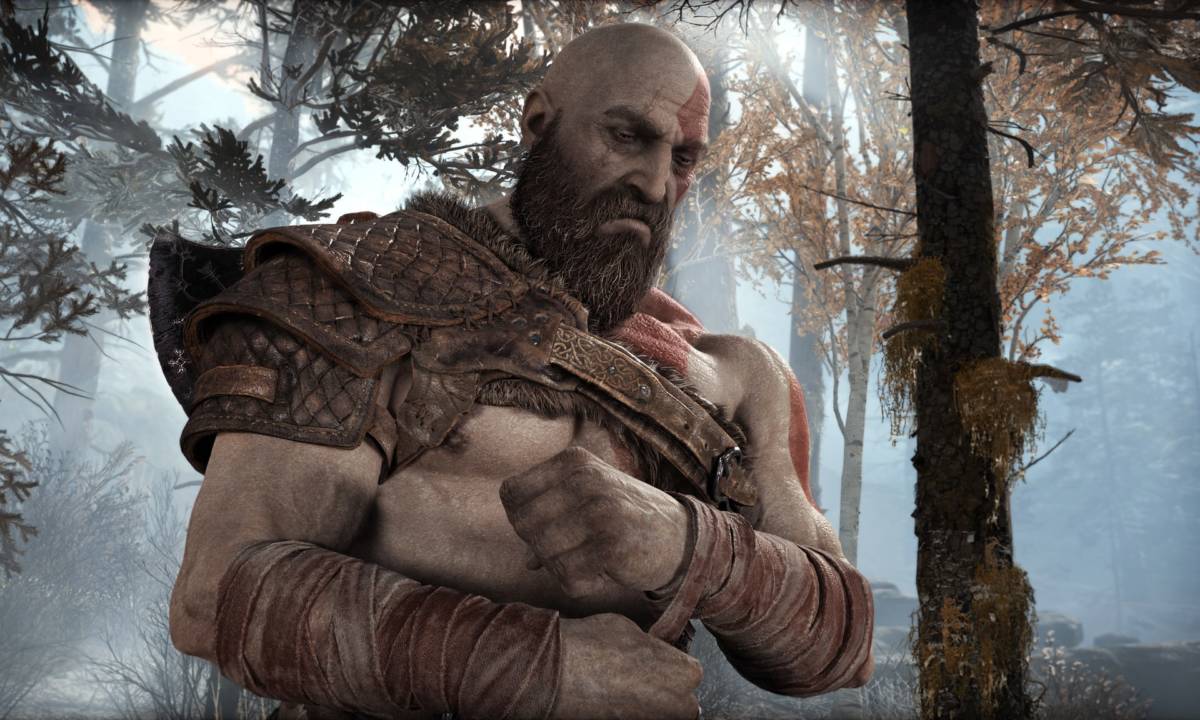 Developer: SIE Santa Monica
Publisher: SIE
This generation of gaming has been all about revitalising old franchises, putting a spin on well-worn conventions and delivering something completely different. God of War is possibly the most successful and accomplished example of that, a game that not only does its name justice but also stands above as the best entry in the series to date.
If this was a list in any order other than alphabetical, God of War would be the best PS4 game there is. Featuring a storyline worth investing your time and heart into, a massive overhaul of combat, and a father/son dynamic at its center that's completely captivating, God of War on PS4 should be your first buy of 2018 — it's certainly one of the best PS4 games. Hell, it might be a ballsy call, but God of War could go down as the best game of the year already.
From our God of War review:
"It's not the God of War you once knew, but Kratos' debut on PS4 brings the franchise back into the limelight in a big way as one of the best games of its generation."
Buy if: you love Kratos and his fatherly ways.
Avoid if: you work for social services.
Gravity Rush 2
Developer: SIE Japan Studio
Publisher: SIE
The original Gravity Rush was unfortunate in its circumstances, landing on a portable console that was never shown enough love by those who made it. With its remastering for the PS4, however, a broader audience was found and its sequel's success on the system was almost guaranteed.
Gravity Rush 2 isn't a major overhaul of the gravity-defying madness found in its predecessor, but it does offer new ways to play and the endearing strangeness which won it so many fans the first time around. It's more ambitious, larger, and simply still fun to mess with perspective on a whim. If you want a massive open-world game that doesn't feel like it fits in a template, give Gravity Rush 2 a try.
Buy if: you want to enjoy some unique ideas well realised.
Avoid if: it may just be too damn quirky for some.
Hellblade: Senua's Sacrifice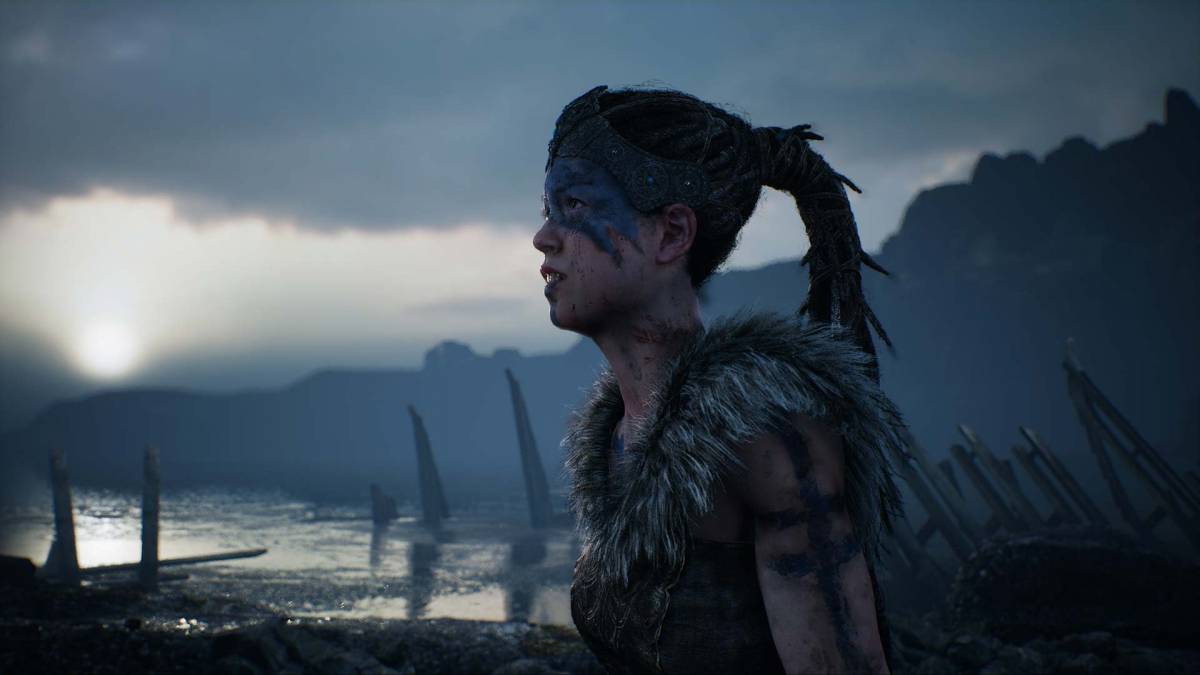 An early version of this list somehow omitted Hellblade and for that we can only apologise. An oversight of that size means we should not be spared the road, because Hellblade is quite comfortably one of the PS4's best and most unique titles. It seeks to educate as well as entertain, achieving both in a balanced way.
You play as Senua, who finds herself on a seemingly hopeless quest with her demons being the biggest enemies she will confront. Dealing heavily in mental health, Hellblade isn't a pick up and play game — you have to really commit yourself to and get lost in her downwards spiral. With the success of Hellblade contributing towards Microsoft snagging them as an in-house developer, it will be interesting to see where they go next.
From our Hellblade review:
"Hellblade: Senua's Sacrifice isn't always perfect, but it's a remarkably meaningful and sincere exploration of self-doubt and depression all the same."
Buy if: you want to be gripped by the turmoil of an unconventional heroine.
Avoid if: you want something to cheer you up.
Hitman
Developer: IO Interactive
Publisher: Square Enix/IO Interactive
Decry the episodic format all you like, but IO Interactive's newest sojourn into bald assassination feels like the freshest the series has been since its Silent Assassin days. Bursting with content, there's an almost endless amount of ways to stealthily take down a target across the game's many detailed levels – or you can just be a dick and go full Rambo.
One of the better examples of post-launch support out there, IO have tirelessly worked to add to the Hitman experience over time, regularly adding new Elusive Targets and ways to approach your goals. Apart from possibly Colorado, all of the levels feel like tight, expansive playgrounds to explore murder in at your leisure. Better still, its first level is currently free so you have absolutely no excuses to not give one of the best PS4 games a try.
Buy if: you want to be a shapeshifter.
Avoid if: you have peladophobia.
Horizon: Zero Dawn
Developer: Guerrilla Games
Publisher: SIE
A game so good it could get away with having a terrible name, Horizon: Zero Dawn looked like it could at least be pretty interesting, but it wasn't expected to be this beloved. It feels and sometimes plays like Breath of the Wild's cousin, which isn't meant as an insult. Horizon wears its influences proudly.
If you want to know what Horizon is all about, here's the simple version: you hunt dinosaur robots in a post-apocalyptic setting as a warrior with great hair. If you're searching for one of the best PS4 games that lets you climb up a robot giraffe, check out Horizon, which is quite simply one of the best open world games. If that hasn't sold you enough, here's what Nick thought in his glowing review:
"Horizon Zero Dawn boasts a stunningly realized vision of the post-post-apocalypse, accompanied by a fascinating and chilling mystery surrounding the fall of civilization and surprisingly deep and strategic combat which combine to create one of the best new IP's in years."
Buy if: hunting robots even sounds remotely cool to you.
Avoid if: open-world fatigue has set in.
Hyper Light Drifter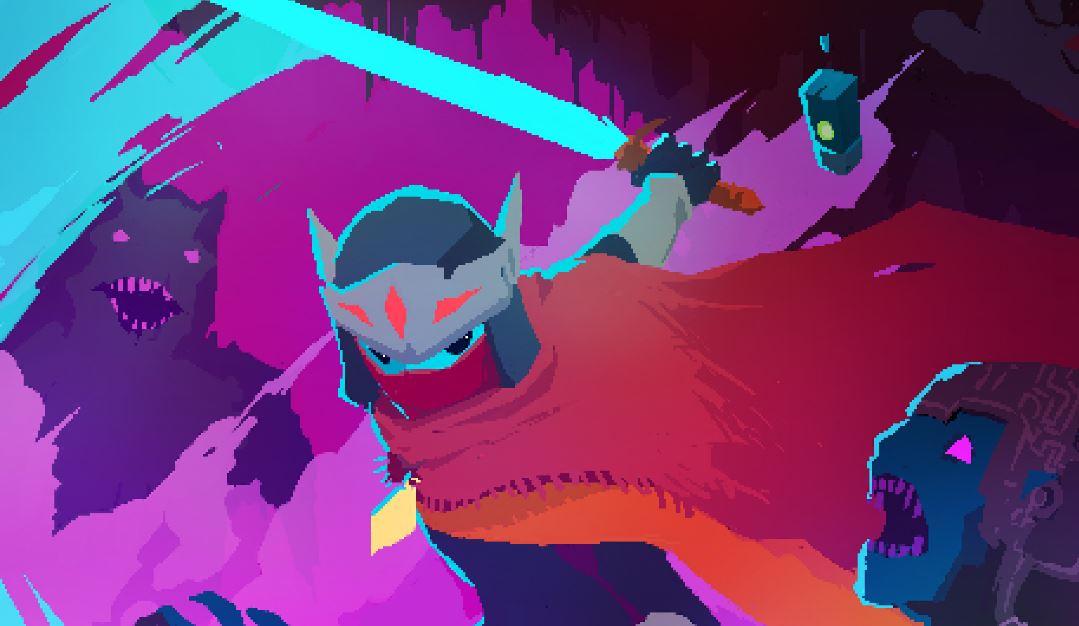 Developer: Heart Machine
Publisher: Playism
Cooler than Kurt Russell on a hoverboard with several cigars in his mouth, Hyper Light Drifter is a visual delight with the gameplay to match. Many indie games try to replicate the basic beauty of NES-era titles, but few do it with quite as much aplomb as this gorgeous romp.
If you're looking for a narrative that throws all of its thread in your face, Hyper Light Drifter may not be for you. Instead, it opts for the abstract with the player's own creativity needed to fill in the blanks. It's a retro-soaked dream, and one that is almost irresistible once it gets going. Seek it out.
Buy if: you wondered what would happen if Link had an acid trip.
Avoid if: minimalist storytelling grinds your gears.
InFamous: Second Son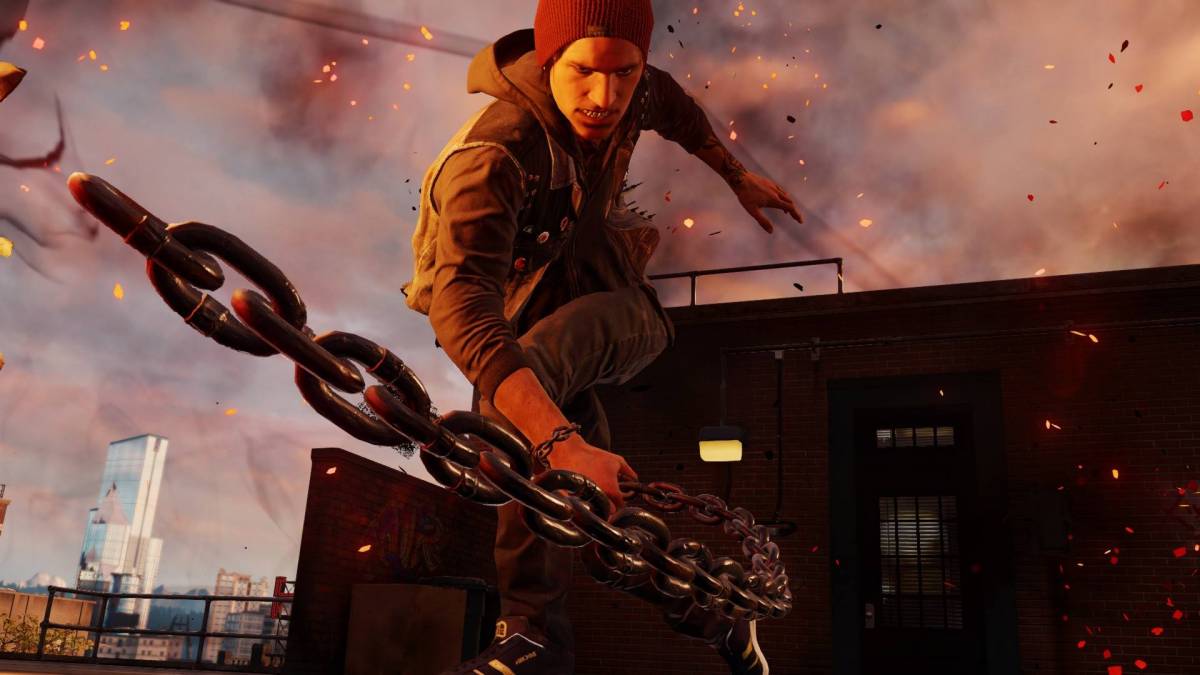 Developer: Sucker Punch
Publisher: SIE
Poor Second Son, one of the best PS4 games that everyone seems to forget about. Much like Dead Rising 3, it was lumped with plenty of gimmicks to push the "innovations" of the system that now just feel antiquated. Still, what you will get with Second Son is what all the previous inFamous games offered: the chance to be a superhero.
Its city might often feel a little dead and the story leaves a lot to be desired, but Second Son is good fun if you want to leap around at will and occasionally spray some graffiti. The guys at Sucker Punch have been mighty quiet for a while, so here's hoping the series gets another shot in the arm sometime down the line. As long as they can get a protagonist that everyone can agree on, they should do just fine.
Buy if: you liked the previous inFamous games but wish they had a spit polish.
Avoid if: affable protagonists are important to you.
Injustice 2
Developer: NetherRealm Studios
Publisher: WB Games
It's quite remarkable how much an improvement Injustice 2 is over the original, which is not meant as a slight at all – NetherRealm Studios somehow added to the overall experience across all departments without taking away a thing from the frenetic, inch-perfect gameplay.
So stuffed with modes and content that it's like we're in an earlier generation of gaming, Injustice 2 is just about the most accomplished fighting game currently on the market. Our own Ashley Bates certainly thinks so, going on to give it a pretty super 9/10:
"With its content-rich Multiverse mode and the boundless possibilities of the gear system, the thrilling Story experience, and the superlative game mechanics under the hood, Injustice 2 proves why NetherRealm are setting the pace for all fighting game developers."
Buy if: you liked Injustice but want it turned up to 11.
Avoid if: you're allergic to microtransactions.
Inside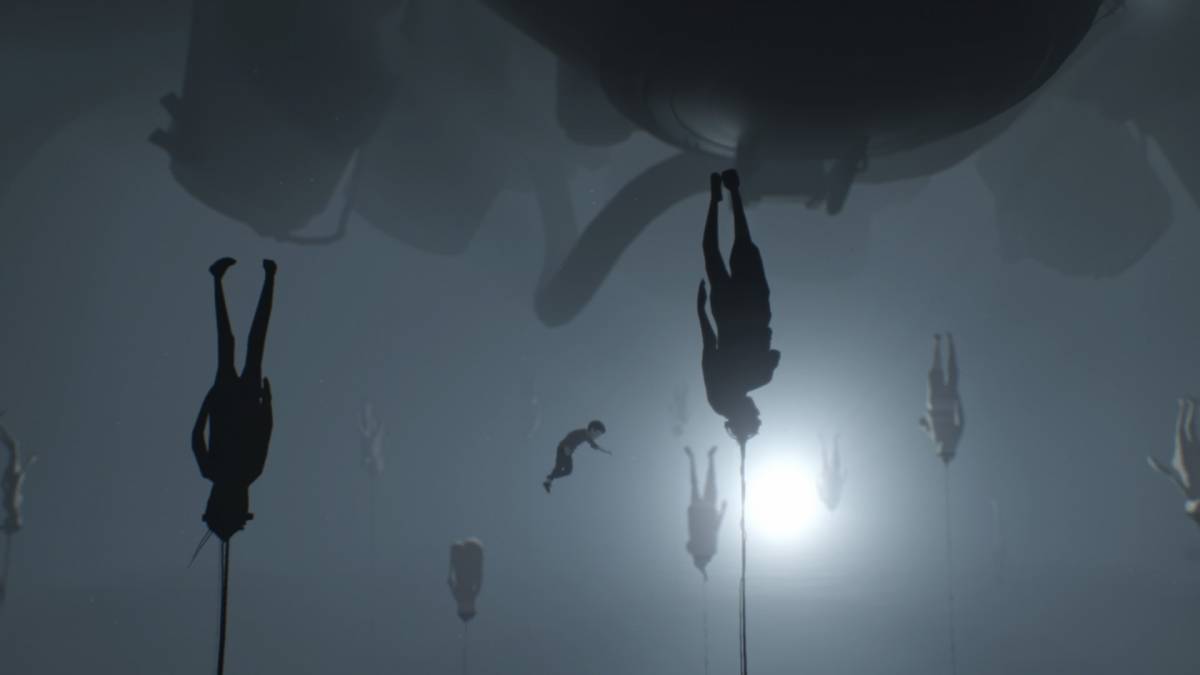 Developer: Playdead
Publisher: Playdead
When Playdead released Limbo, it was an indie delight, a dark and challenging puzzle platformer with a tone rarely seen in games before. I mean, you could cause the death of a child over and over and over again. So when Inside came around, we all knew what to expect. But that didn't stop us from being surprised by just how much better it was.
With an unforgettable aesthetic and minimalist storytelling, Inside gets under your skin. No matter how hard you scratch, you will never be able to get rid of it, whether it's the scenes of being chased down by dogs or the unsettling use of mind control. Our own Kieran McLoone was smitten with it:
"Inside is definitely a worthy successor to Limbo, and a mesmerising experience throughout. It takes the platformer genre, and propels it far beyond anything you've tried before."
Buy if: you liked Limbo, or just want games to make you feel uncomfortable.
Avoid if: you need every piece of a game to be broken down for you.
The Best PS4 Games You Should Own | J-L
Well then, looks like certain letters of the alphabet are letting us down here. There's not a great deal of games in this range of the best PS4 games, so any suggestions are welcome.
Just Cause 3
Developer: Avalanche Studios
Publisher: Square Enix
If it's a rich, emotional storyline you want with pristine heroes and important themes, Just Cause 3 ain't it, chief. Nobody coming into a Just Cause should expect some masterpiece of storytelling. Instead, view these games as a cathartic exercise in destruction, which is exactly what it's third entry provides.
While it may be somewhat unpolished on PlayStation 4, Just Cause 3's low retail price makes it perfect if you just want to ruin the day of some cows, rappel up to a helicopter before kicking the pilot out, or seeing just how close you can plummet to the ground before you go splat.
Buy if: you want to unleash mayhem.
Avoid if: you're expecting a Kenneth Branagh production.
The Last Guardian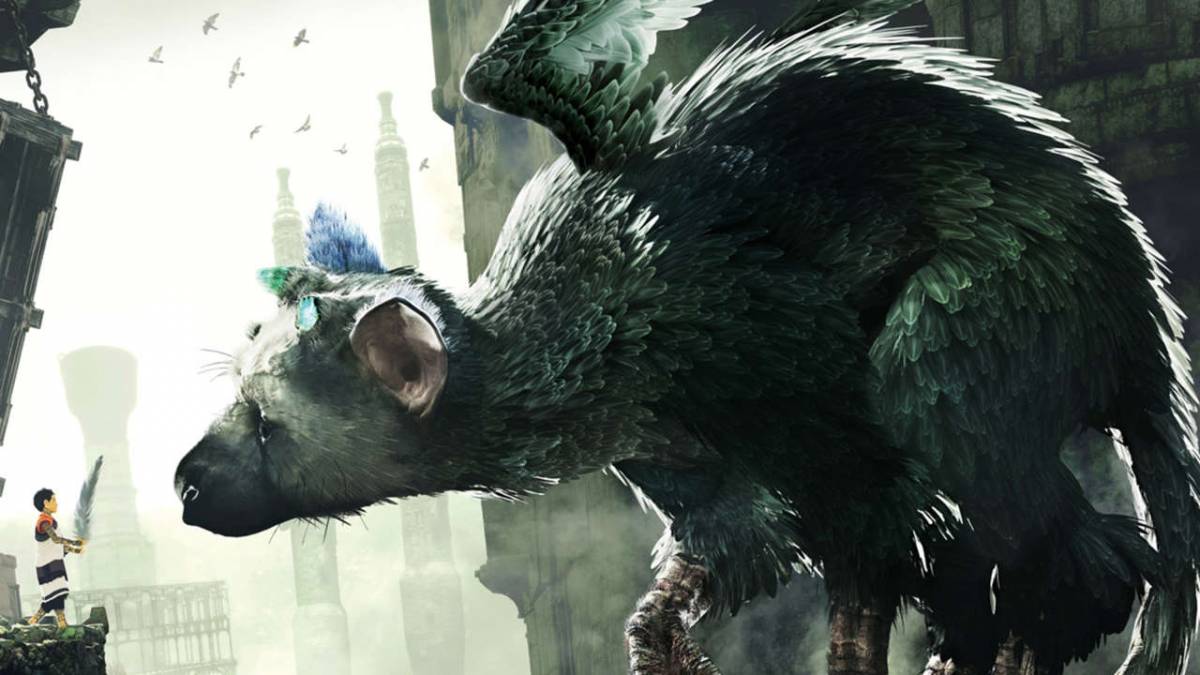 Developer: Team ICO
Publisher: SIE
The Last Guardian was never truly going to live up the lofty expectations that were thrust upon it after years and years of waiting. Team ICO are fantastic developers, but even they can't bring a game out of development hell without some problems – The Last Guardian certainly shows its age in some areas, but that doesn't stop it from being one of the best PS4 games.
If you can look past some of its awkwardness, though, The Last Guardian will totally charm you. The tale of a boy and his birddogthing, it's an emotional, strangely relatable game with a good heart. Dan Solomon, when he managed to stop weeping, reviewed it for us and rated it highly:
"If you think the Uncharted series features too many humans and has too much story, give this sparse game about a boy and his oversized companion a spin."
Buy if: you want a beautiful platformer with tonnes of love poured into it.
Avoid if: shonky companion AI is your weakness.
Little Nightmares
Developer: Tarsier Studios
Publisher: Bandai Namco
Tarsier's grim platformer might look like it's trying to ape Playdead, but Little Nightmares goes to some even more shocking places. As horrifying as some of its scenes may be, its sumptuous and distinctive art style means it's nigh on impossible to tear your eyes away.
Much like Inside and Limbo, Little Nightmares makes you feel extremely vulnerable, chucking stuff your way that could kill you without hesitation. It's Tarsier who win out on character design, though, its "boss" characters and evil ship lurkers more twisted and ghastly than even the most unsightly of old oil paintings. It's quite short, something which I mentioned in my review:
"With minor gripes to consider, Little Nightmares is still one of the easiest recommendations I've ever made. It's utterly distinctive, gripping, and darker than it lets on, but it's over much too soon, whether that's a fault of the pacing or myself just becoming too immersed in the squalor."
Buy if: Inside and Limbo just aren't dark enough for you.
Avoid if: the above games didn't do anything for you.
The Best PS4 Games You Should Own | M-O
Read on through our list of the best PS4 games to discover boxes in deserts, a licensed game that is somehow fantastic, and a game that just refuses to end.
Marvel's Spider-Man
Developer: Insomniac Games
Publisher: SIE
It's been a long time for Spider-Man fans to wait to see a game that gets at least close to emulating the feeling of web-swinging found in the PS2's Spider-Man. Marvel's Spider-Man provides exactly that, as well as a whole host of web-based content to keep you entertained for many more hours after its excellent story concludes.
Playing as a Spider-Man who's been around the block for a while, the game wastes no time in throwing you into the action. Action which feels like a sped-up version of the Arkham series. With plenty of appearances from Marvel legends and some of the most beautiful visuals you're likely to see in this generation, Marvel's Spider-Man is simply one of the best superhero games there is.
From our Spider-Man review:
"With all the freedom it gives you to web-sling through New York City and stick goons to walls, Spider-Man for PS4 is the best Spider-Story I've had the pleasure to experience, and even on its own is a brilliant game."
Metal Gear Solid V: The Phantom Pain
Developer: Kojima Productions
Publisher: Konami
Nobody's going to claim that MGSV delivers in the story department. It's pretty hands-off throughout, leading to arguably one of the weakest (and most confusing) endings in gaming history. If you're coming to The Phantom Pain looking for a rich soap opera of tactical espionage action, you're going to leave it feeling very disappointed.
But if you wanted to slide down a hill in a cardboard box before unleashing hell? You're in for a treat. TPP offers the best gameplay of the series to date, a heady mix of open-world mayhem and straight up nonsense – you can extract animals with balloons, for crying out loud. It's like a more polished, expansive Far Cry, so if that at all sounds fun to you, say goodbye to Kojima's Metal Gear series in style.
Buy if: you want to mess around in the desert for dozens of hours.
Avoid if: you think MGS characters should be screaming about Shalashaska every few minutes.
Middle-earth: Shadow of Mordor
Developer: Monolith
Publisher: WB Games
What's this? A licensed game that's actually worth your money? To say that Shadow of Mordor was a pleasant surprise would be an understatement: it was easily one of the best games of 2014. It borrows a lot of its ideas from other established franchises, but it all comes together in one immensely satisfying brew of swords and orcs.
What makes it stand out from the rest, however, is its Nemesis System. An inventive way of varying the gameplay, Nemesis creates nemeses for Talion (the game's gruff, bereaved protagonist) to battle against on multiple occasions with interesting twists each time. While this might not sound all that amazing, it is when you couple it with the smooth, killer combat. It's one of the best PS4 games available, arguably even more so than its sequel.
Buy if: you want to be Legolas sliding down the stairs in Two Towers.
Avoid if: Tolkien's lore is really special to you; this kind of takes some liberties.
Minit
Developer: Vlambeer
Publisher: Devolver Digital
Don't let its rather simplistic style fool you: Minit is a serious brain consumer. The premise is straightforward: you have a sixty second loop in which to make progress before it's reset, which inevitably results in a lot of frustration with the sense of reward being just as pronounced.
Comparisons to early Zelda seem unavoidable almost immediately as soon as you boot up the game. It's more than just an homage to one of gaming's all-time greats, however: Minit's innovative mechanics ensure that it's one of the PS4's best games and one worth checking out, especially at such a low price.
From our Minit review:
"Minit fully embraces its unique mechanics and quirky style to present a game that's both refreshing, and yet comfortably familiar."
Buy if: you like to have your brain tickled.
Avoid if: you need a massive spectacle.
Monster Hunter: World
Developer: Capcom
Publisher: Capcom
It isn't to easy appease your long-time fans and also appeal to new ones, but Capcom somehow managed it with Monster Hunter: World. Prior to the newest entry, the series had never been a massive hit in the west, but with its gigantic sales, that's all changed.
By retaining the addictive core of a Monster Hunter game while streamlining some stuff that needed streamlining, Capcom have delivered what may well be the definitive Monster Hunter experience. It's uncompromising in its difficulty and packed to the gills with content, so you're bound to be having fun for hours on end. It's something of a grind, but a grind that you will no doubt relish.
From our Monster Hunter: World review:
"Monster Hunter: World isn't for everyone. The focus on loot and grinding ensures that, but everything it does is superlative, making it an essential purchase for any RPG fans looking for something new. As for the established fans, it's everything you loved about the old games, but prettier. A win/win, all round."
Buy if: you love MH or just want to take on some dinosaurs.
Avoid if: you have any kind of life.
Moonlighter
Developer: Digital Sun
Publisher: 11 bit studios
We have all seen games where the obvious hero, the ones who have "destiny" pretty much scrawled on their forehead, is at the forefront of the action, but what happens when a supporting character gets a chance to be in the limelight? Enter Moonlighter: a game in which you play as a shopkeeper with a mind for battle.
Featuring tight combat, an innovative trading system, and an art style that is utterly beautiful, Moonlighter is an indie with big aspirations. It's a labour of love and one we cannot espouse enough, especially if you're a lover of old-school games with modern twists.
From our Moonlighter review:
"Between exploring, fighting monsters, finding treasure, improving Rynoka, and operating the shop, Moonlighter has the potential to take as much of your time as you are willing to give it. I, for one, am perfectly to happy to live in this lovely world for as long as it'll have me."
Buy if: you loved the likes of Stardew Valley.
Avoid if: "twee" games don't really do it for you.
READ NEXT: 10 Most Underrated Games of 2018 (So Far)
Moss (PSVR)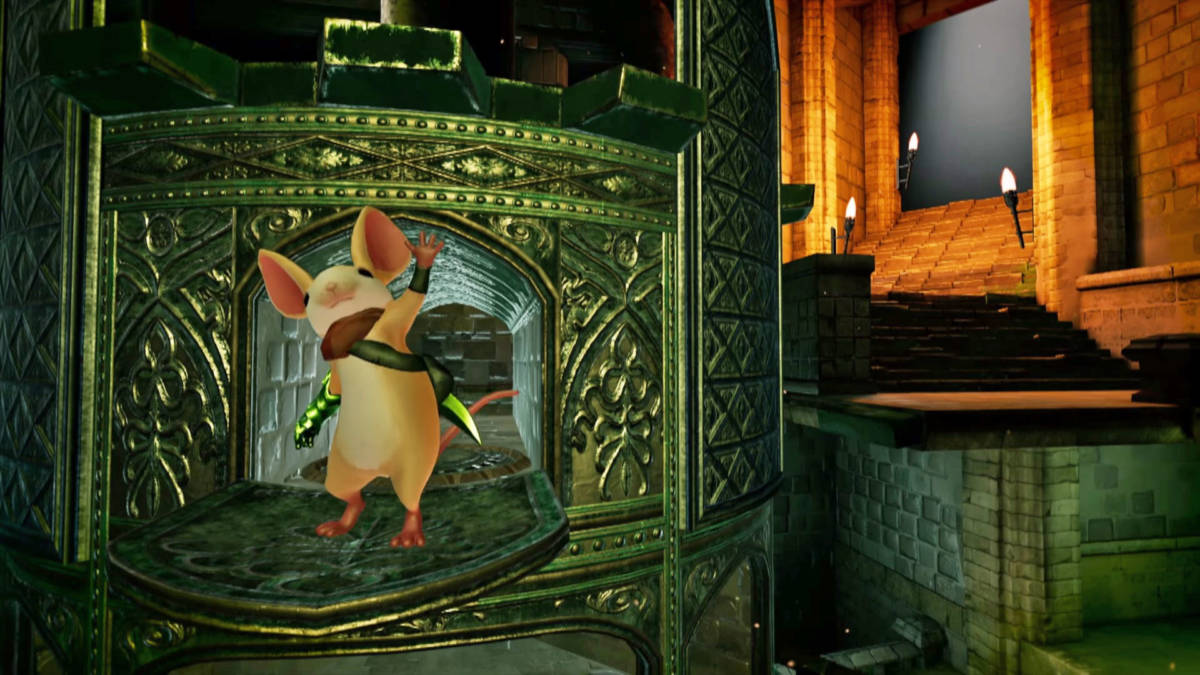 Developer: Polyarc
Publisher: Polyarc
So unapologetically cute that it will make you want you to puke, Moss is a PSVR game unlike any other — we'd actually go so far as to suggest that it's the best experience the hardware can provide. It's always refreshing to see a VR game that doesn't rely on first-person to deliver the goods.
You play as Quill, a small mouse with a heart for adventuring, and the Overseer, the benevolent spirit helping her on her journey. It's the little things in Moss that make it special, whether it be Quill asking for a high five or her reacting when you try to incessantly stroke her. It's not a long game, but each moment of it is magical.
From our Moss review:
Brief as it may be, it's hard to deny that Moss might be the new standard for VR platformers. It's a fantastic and fantastical adventure that will bring out your inner child and, considering the cynical world we live in now, you couldn't ask for a better respite.
Buy if: you have a heart.
Avoid if: you laughed at Marley & Me.
Nex Machina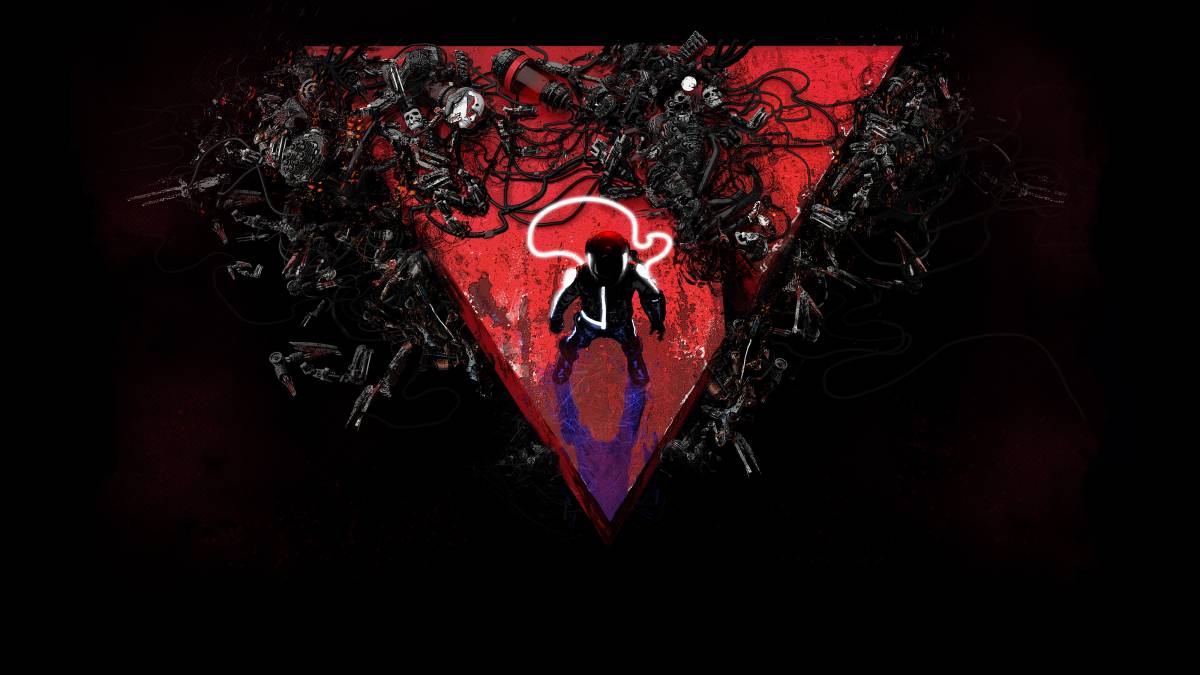 Developer: Housemarque
Publisher: Housemarque
Housemarque do what they do better than almost anyone: making twin-stick shooting feel as fresh as always. While Nex Machina might not offer a drastic change in the format, it does what it does so well that it's easy to just sink into your chair and try not to get overwhelmed with the mess currently unfolding on screen.
Once you think you have the game figured out, it flips the tables and turns the difficulty up to another level. It reminds me a lot of Furi in that the screen fills up with a nearly insurmountable amount of projectiles and enemies. The going will be tough and failure will come frequently, but I will be damned if it isn't near euphoric every time you get over the many hurdles it throws your way. One of the best PS4 games for retrowave fanatics.
Buy if: you like twin-stick shooting. Pretty simple.
Avoid if: you don't like twin-stick shooting. Pretty simple.
NieR: Automata
Developer: Platinum Games
Publisher: Square Enix
A bewilderingly dense game with more layers than an onion wrapped up for winter, NieR: Automata is a real joy. You're always bound to come across something unexpected as once you think you've got it all figured out, it changes itself. It's basically a chameleon of a video game.
Blending several genres and styles into one wild experience, Automata is an easy recommendation, even if you haven't played its cult predecessor. Better yet, it keeps on giving, so once those end credits roll, be prepared to for another go-around. Our own WB Mason was smitten with it in his review:
"While not without its faults, Nier: Automata is an incredibly well made, beautiful and challenging Japanese action-adventure RPG."
Buy if: traditional AAA games bore you.
Avoid if: you aren't capable of getting weird.
Night In The Woods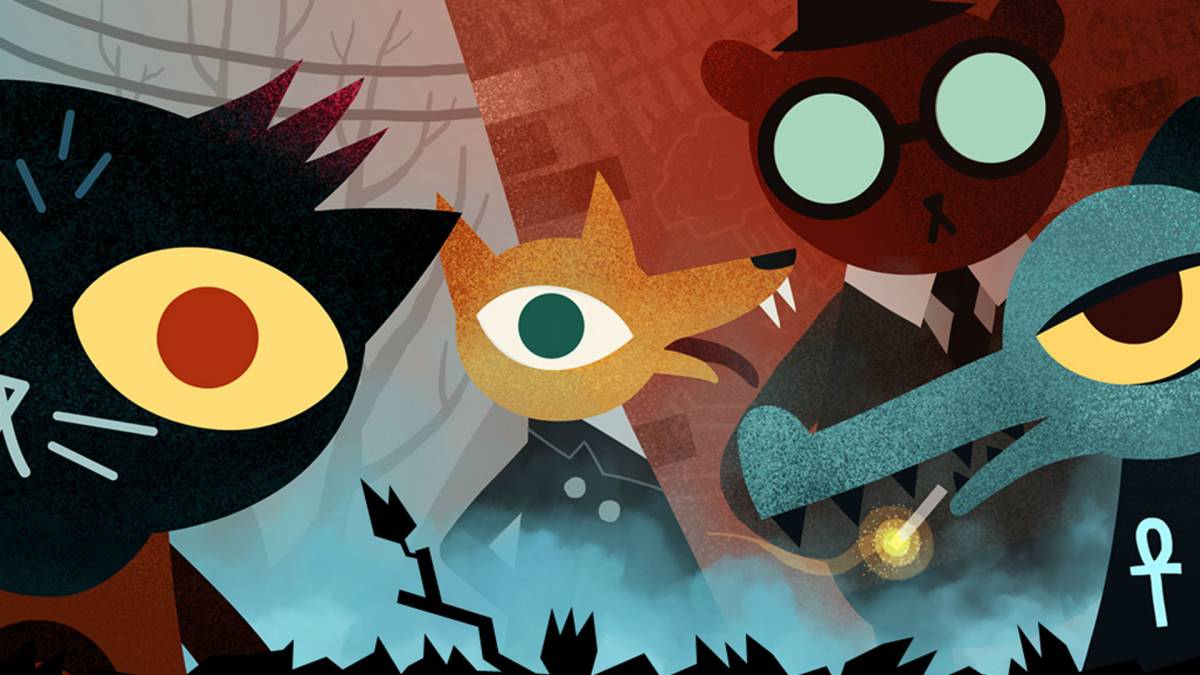 Developer: Infinite Fall
Publisher: Finji
Far heavier on style and themes than it is gameplay, Night In The Woods doesn't have a mile-a-minute pace, nor does it rush through saying what it's trying to say. Instead, it's an endearing slow-burn about an adolescent's struggles to find her place in the world after dropping out of college.
Oh yeah, and everyone is an animal. These aren't your cutesy Peppa Pig characters: everyone's a little jaded and cynical in Blossom Springs. You would actually have to be jaded yourself to not see the small wonders of storytelling in Night of the Woods, one of the PS4's most deeply relatable and worthwhile games.
Buy if: you want to play Looney Tunes if it was directed by Noah Baumbach.
Avoid if: you need all-action.
Nioh
Developer: Team Ninja
Publisher: SIE/Koei Tecmo
Calling rock-hard action RPG games "Dark Souls But In/With [insert USP]" is a little lazy, but it speaks more for just how damn good a job FromSoftware have done with the series that its influence is felt so keenly. Another developer who have been an inspiration for many is Team Ninja, so when they took some ideas from Dark Souls and put their own spin on them, all the signs pointed to success.
And Nioh proved to be just that. With a more comprehensible story and its own unique aesthetic style (as well as arguably offering more complex combat), this PS4 game is ideal for anyone who just wants to be punished. If you aren't in the mood to be greeted by your own incompetence on a regular basis, you might want to look elsewhere.
Buy if: you like Dark Souls.
Avoid if: you don't like Dark Souls.
ONRUSH
Developer: Codemasters
Publisher: Deep Silver
Sick of being embarrassed in Gran Turismo by people who breathe racing? ONRUSH is the alternative you need, a game where the objective isn't to race to the finish, but to cause as much mayhem as you possibly can. Anyone who remembers the PS2 era heyday of Burnout will be in for the time of their lives.
From taking down other players to battering the hapless AI, ONRUSH is an adrenaline shot of pure fun that's perfect for when you're stuck for something to play. It's mindless, though teamwork is key if you want to come out on top online. Forget about tactics, however, and you still have a therapeutic way of exorcising your anger by demolishing the opposition. It will be interesting to see how Codemasters support it going forward.
From our ONRUSH review:
"Onrush is a lot of things. It's brash, bold, experimental, but most importantly, really good fun to play. Its success will be determined by how well the team based concept catches on with gamers at large, but we've got high hopes for it."
Buy if: you like rampaging.
Avoid if: just a cup of tea and a biscuit for me, please.
Overwatch
Developer: Blizzard
Publisher: Blizzard
A game so popular that it became cool to hate on it within a couple of weeks of it being out, Blizzard's Overwatch is a simple, addictive team-based shooter with bags of personality. It may not agree with all gamers, but once its cartoonishly appealing visuals and tight gameplay has you, you will struggle to want to play anything else.
It's not perfect, however. What's holding Overwatch back is it lacking in modes and making its players put the pieces of its narrative together instead of stitching together any cohesive itself. That being said, when what's on offer is this good and replayable, it makes a mighty fine case for quality over quantity.
I may have drifted away from the game in recent months, but I had a lot of love to give it in my review:
"Magical. Ridiculous. Exciting. Infuriating. Overwatch is all of those things and much more that's hard to define. One of the first essential gaming experiences of 2016."
Buy if: you think Team Fortress 2 should have been made by Pixar.
Avoid if: you need a million modes from your multiplayer games.
The Best PS4 Games You Should Own | P-R
The rundown of the best PS4 games continues with a JRPG that will eat your soul, a horror franchise getting the refresh it needed, and an old PlayStation mascot getting another chance to shine.
Persona 5
<em>Developer: P-Studio
Publisher: Atlus
The wait was worth it: Persona 5 dropped early in 2017 to the sound of jubilant tears. A massive success, Atlus' massive RPG balances outright weirdness, a gripping story, and some seriously unforgiving gameplay to make it one of the most addictive games on the market.
Our reviewer, Leon, who sunk over 100 hours into his simulated second life, hasn't been seen since awarding it a 10/10. We're worried about him.
"With a gripping story, quirky characters, witty writing, and everything that you need to make a good game, Persona 5 will take hold of you for its 100+ hours of gameplay and have you wishing you didn't need to take a break."
Buy if: you want to get utterly lost in a game.
Avoid if: you have children to feed.
Prey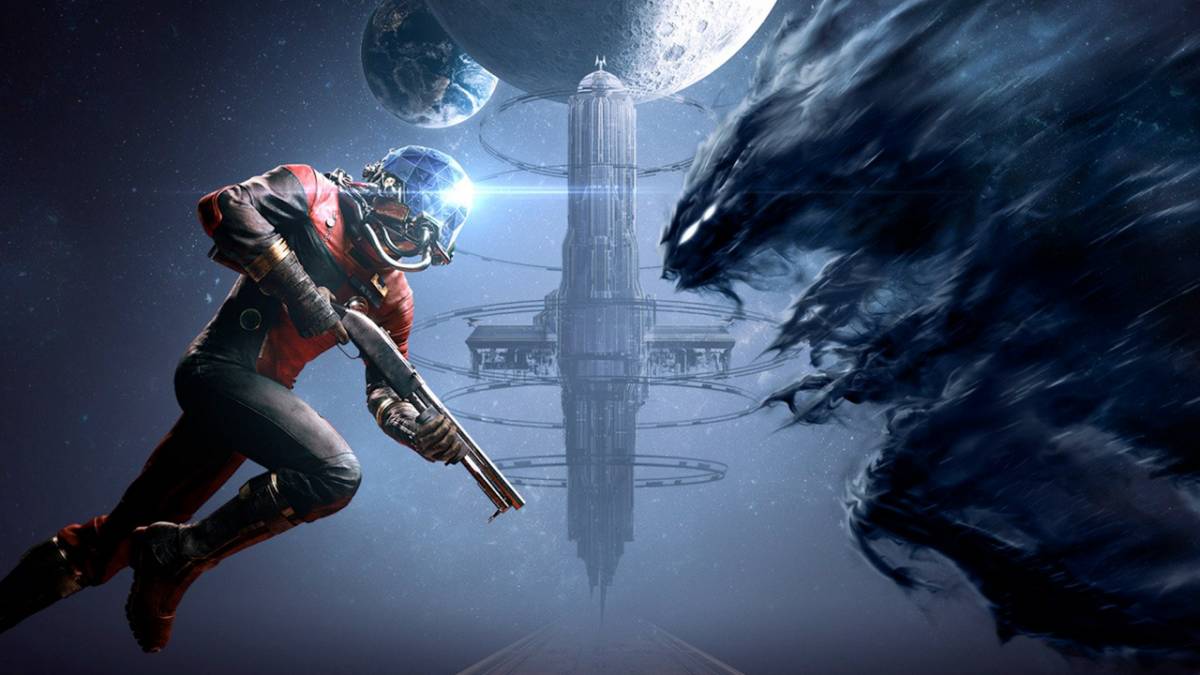 Developer: Arkane
Publisher: Bethesda
It may not have been the next Prey game we wanted, but Bethesda and Arkane's sci-fi shooter impressed nonetheless. Just like Arkane's Dishonored, Prey is a slow-grower, meaning some of its missteps become less important as you get sucked further and further into its intrigue.
Prey shows its hand early in the gameplay department so some of its shocks wear off after a few hours, but it's the story where it truly shines. Nicholas Monahan was quick to acknowledge its faults and equally fast in praising what Prey does right in his review:
"It is marred rather significantly by stale combat, a few easily-broken quests that snuck by QC and a clear preference in its intended playstyle, but Prey's story, setting and unmistakable character nonetheless make it well worth a run through."
Buy if: you want Dishonored and Bioshock to have a baby.
Avoid if: repetitive gameplay wears on you particularly quickly.
Ratchet & Clank
Developer: Insomniac
Publisher: SIE
Another remake of a PlayStation hallmark makes its way onto the list of the best PS4 games. Ratchet and his nerdy mate Clank may have never reached the same heights of popularity as the orange one, but it could be argued that this update is an all-round better game than Crash's PS4 debut.
By refining the shooting and platforming of the first game into something that feels like it more than belongs in this generation, Insomniac provided a reminder to everyone of how good the franchise was and could be again. It looks and plays beautifully, even if it does too often shoehorn tie-ins to the doomed movie of the same name. If you had to choose between watching the feature-length and playing the remake, there can only be one winner.
Buy if: you have some memories to revisit.
Avoid if: nostalgia is like poison in your veins.
Red Dead Redemption 2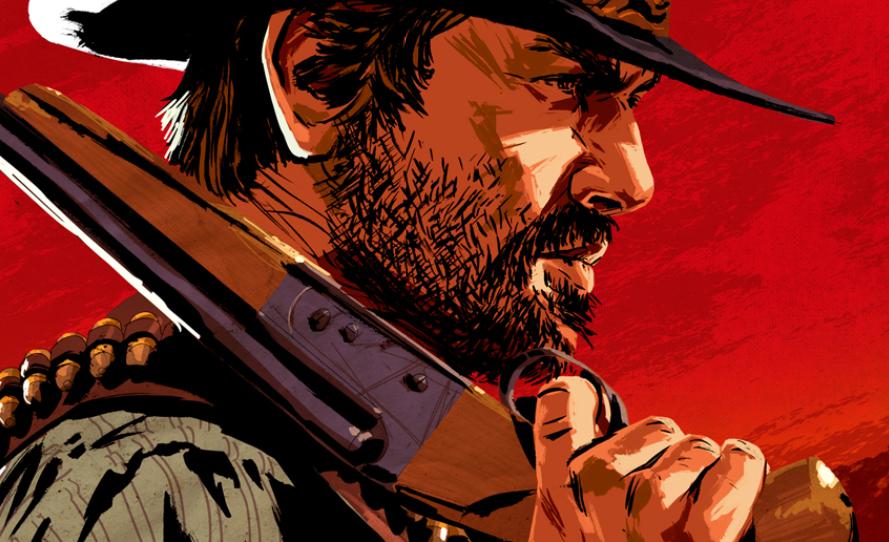 Developer: Rockstar Games
Publisher: Take-Two Interactive
Red Dead Redemption 2 promised to show that Rockstar were no longer content to sit around on their laurels with GTA Online, but did it deliver? Apart from some controls that took some getting used to and a couple of straight up mechanics, Red Dead Redemption 2 may well just provide the best open world to explore in all of gaming.
When you're done skinning everything, the story of Red Dead Redemption 2 is also something that you won't want to miss. Arthur Morgan is an exceptional protagonist and every inch the perfect stand-in for John Marston as he anchors a haunting tale of the end of outlaws that is surprisingly emotive. Once RDR2 has you, say goodbye to pretty much everything else.
From our Red Dead Redemption 2 review:
"Despite it having some wrinkles, Red Dead Redemption 2 introduces more than enough innovations to provide one of the most immersive and captivating open world games ever made."
Buy if: you loved the original game and just want the next evolutionary step.
Avoid if: Rockstar controls deeply upset you.
Resident Evil 7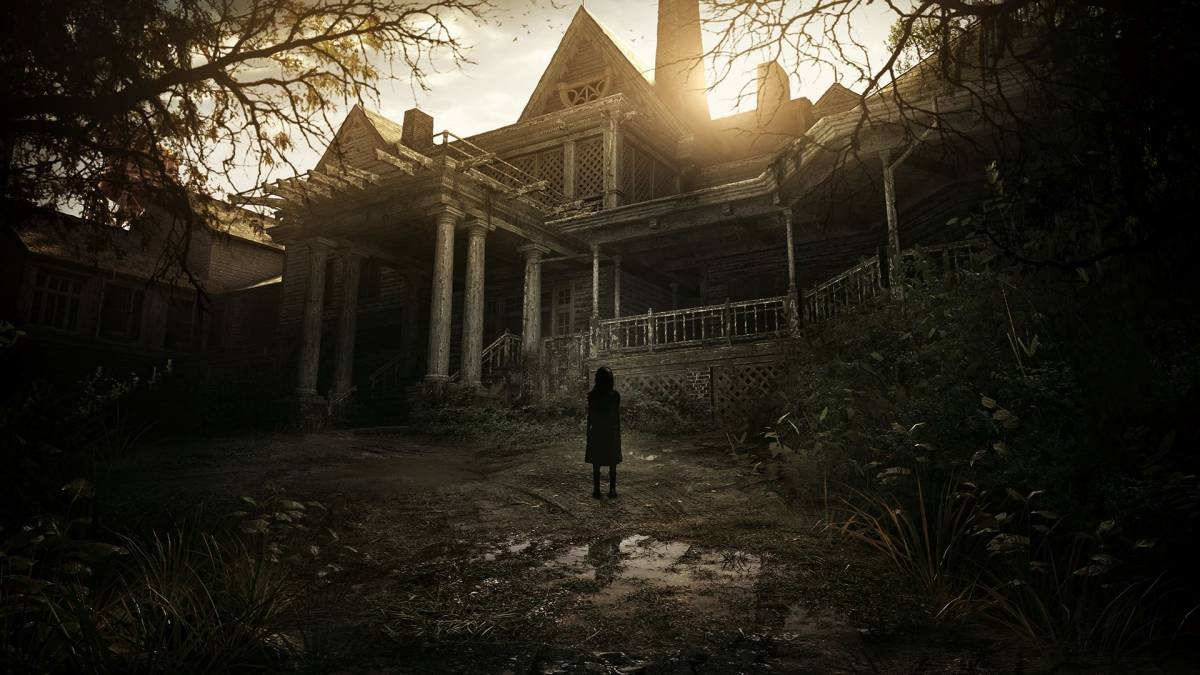 Developer: Capcom
Publisher: Capcom
If you're a resolute Resi purist, you probably aren't going to like Resident Evil 7 – its sales figures prove just that. But if you're after a polished action horror which has the bloated lore of Capcom's lucrative franchise as more of an afterthought than anything that drives the action forward, you're in luck.
Critical acclaim poured in for Resident Evil 7, Cultured Vultures included. While it isn't without its faults (it loses a lot of steam towards the end), our own Kieran didn't hesitate to recommend it:
"This is the most impressive return to form I've seen in a long time. With heart-pounding scares, clever puzzles, and formidable enemies; Resident Evil 7: Biohazard is one of the best horror titles I've ever played."
Buy if: you want a refresh of the Resident Evil series that achieves most of what it tries to do.
Avoid if: tank controls and a third-person perspective are vital to your love of Resi.
RiME
Developer: Tequila Works
Publisher: Grey Box
A game long in the making, but was it worth the wait? Well, its inclusion on this kind of makes that obvious – RiME is a charming, delightful platformer with enough personality to see it past any of its missteps. It's serene and relaxing to unwind with, sitting back and watching as the Boy traverses the game's gorgeous scapes.
Heavy on exploration, RiME doesn't like to hold the hand of the player, instead taking the minimalist approach by showing them a vista and seeing if they can reach it. Our own Mieke swooned over the game, calling it one of the best of the year already:
"…this won't be everyone's cup of tea, but it certainly was mine. With a magnificent soundtrack, stunning visuals and a compelling story, it ranks amongst the most memorable games I have played this year and probably will for a long time."
Buy if: you're a sucker for a good landscape.
Avoid if: you want something just a little less "indie".
Rise of the Tomb Raider
Developer: Crystal Dynamics
Publisher: Square Enix
The only glaring negative to report about Rise of the Tomb Raider is how long it was held back by its timed exclusivity for Xbox One. Once it did land on the PS4, however, it proved to be worth the wait – Rise of the Tomb Raider is an absolute triumph in almost all of the things it tries.
Endlessly beautiful to look at and almost irresistible to not explore its many nooks and crannies, Rise's depth is something that kept me hooked for hours upon hours. Not only that, but the sheer scale of its spectacle and set-pieces makes it more than a worthy successor to the games which Tomb Raider made its name on. The only downside to it? The story is a little weak in places, but nu-Lara remains a likeable, grounded heroine.
Buy if: Uncharted is your bag, but you just want more freedom.
Avoid if: you're coming to Tomb Raider for the story.
Rocket League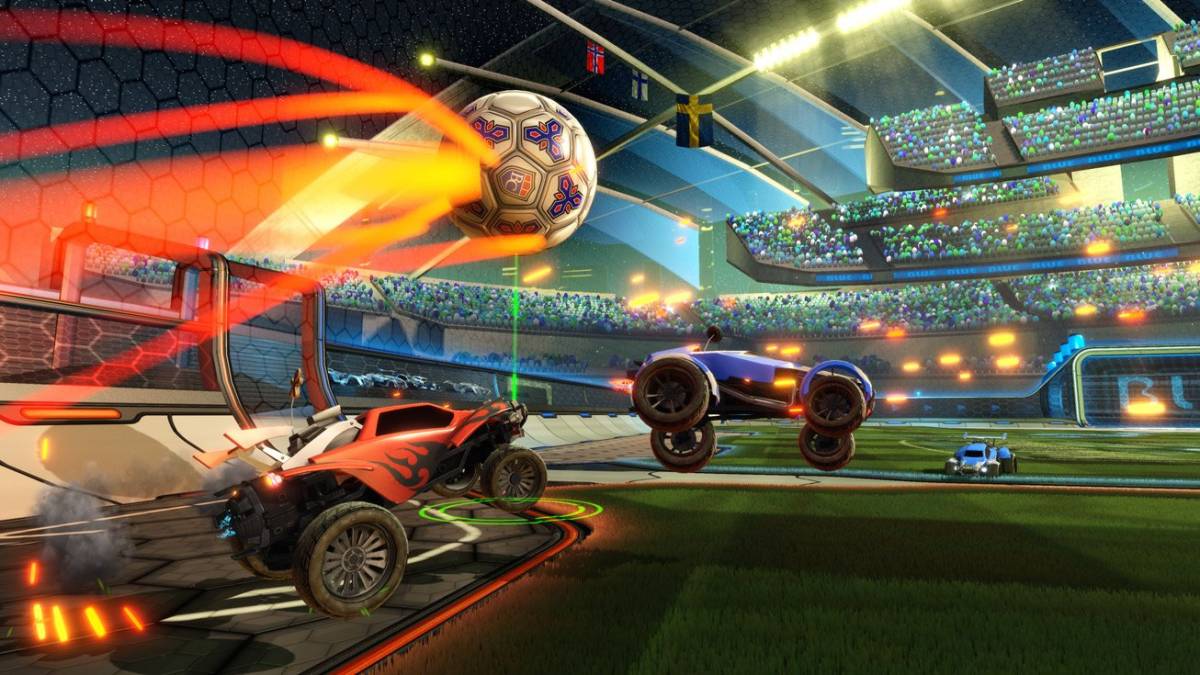 Developer: Psyonix
Publisher: Psyonix
The best game ever given away for "free" with PlayStation Plus, Rocket League is one of the biggest success stories ever seen in gaming. It went from a surprise hit to a worldwide phenomenon and shows no signs of slowing down. Once you've sunk an hour or two into it, you'll know why.
Football (or soccer, to you American sorts) with cars is an idea so simple that you wonder why someone didn't come up with it sooner. Well, Psyonix actually did with Supersonic Acrobatic Rocket-Powered Battle-Cars, but they refined the formula for Rocket League and made it just about most addictive game on the market. Flip, spin, and boost your way to victory, or completely miss the ball and have your teammates swear at you. It's one or the other with this game.
Buy if: you want fast-paced multiplayer fun that's tense as heck.
Avoid if: you aren't willing to put in the practice.
The Best PS4 Games You Should Own | S-V
We're reaching the end of our list for the best PS4 games but are going out with a bang with the last adventure of a PlayStation hero, some supreme FPS action, and a nice bit of farming to relax with.
The Sexy Brutale
Developer: Tequila Works
Publisher: Tequila Works
An ideal game for people who hate puzzle games, The Sexy Brutale is a macabre little adventure into a hotel where all the guests are being killed off. If that doesn't instantly get you intrigued, I don't know what will – this is a game bursting with originality.
Whether it's the black humour, interesting time-bending mechanics, or the only obvious solutions to puzzles once you've mastered them, The Sexy Brutale stands out. It's immaculately designed and has a pitch-perfect tone, which all combines to help you forget that it's a puzzle game when all is said and done. If you haven't checked out this gem yet, check out my review:
"The perfect puzzle game for people who hate puzzle games, The Sexy Brutale is a darkly comedic adventure that will hook you throughout the headaches it brings."
Buy if: you've ever wanted a Monty Python-esque game of Cluedo.
Avoid if: you don't want to feel like an idiot.
Stardew Valley
Developer: ConcernedApe
Publisher: Chucklefish
Tired of the real world? Want to dive into a pixelated full of wonder (and various flowers)? Stardew Valley is the game for you, the perfect antithesis to the stresses of the 9-5 and all the bullshit that comes with it. If you aren't careful, though, you might find yourself caring about your crops more than your actual loved ones – this game will suck you all the way in.
The most appealing thing about Stardew Valley is the pace it allows you to set. You can either go hell for leather in your quest to become the greatest farmer who ever farmed, or you can take a much more scenic route to agricultural fame, making friends with the local townspeople with daily supplies of vegetables as bribes. It's one of the most relaxing games you will ever play and an easy recommendation for anyone just wanting something a bit different.
Buy if: you ever wanted to move to the country but the logistics of doing it for real makes it impossible.
Avoid if: you've played Harvest Moon before and didn't like what you found.
Sprint Vector (PSVR)
Developer: Survios
Publisher: Survios
If you're the kind of person who can be most regularly found as a gelatinous blob in and around your couch, Sprint Vector could be the VR game to turn that around. One of the platform's most underrated treasures, Sprint Vector is essentially Speedrunners in virtual reality and all the mad nonsense that you would expect to come with it.
There's a strong community behind Sprint Vector so you certainly won't be lacking for people to come up against. One of its biggest drawbacks is that you will need a fair bit of room to maneuver in (and also decent cardio). As a bonus, if you're someone who suffers from nausea, Sprint Vector is a miraculous game in that it's high intensity but low on punching you in the stomach.
Buy if: the Davina McCall workout DVD has gone missing.
Avoid if: you live in a tent.
The Surge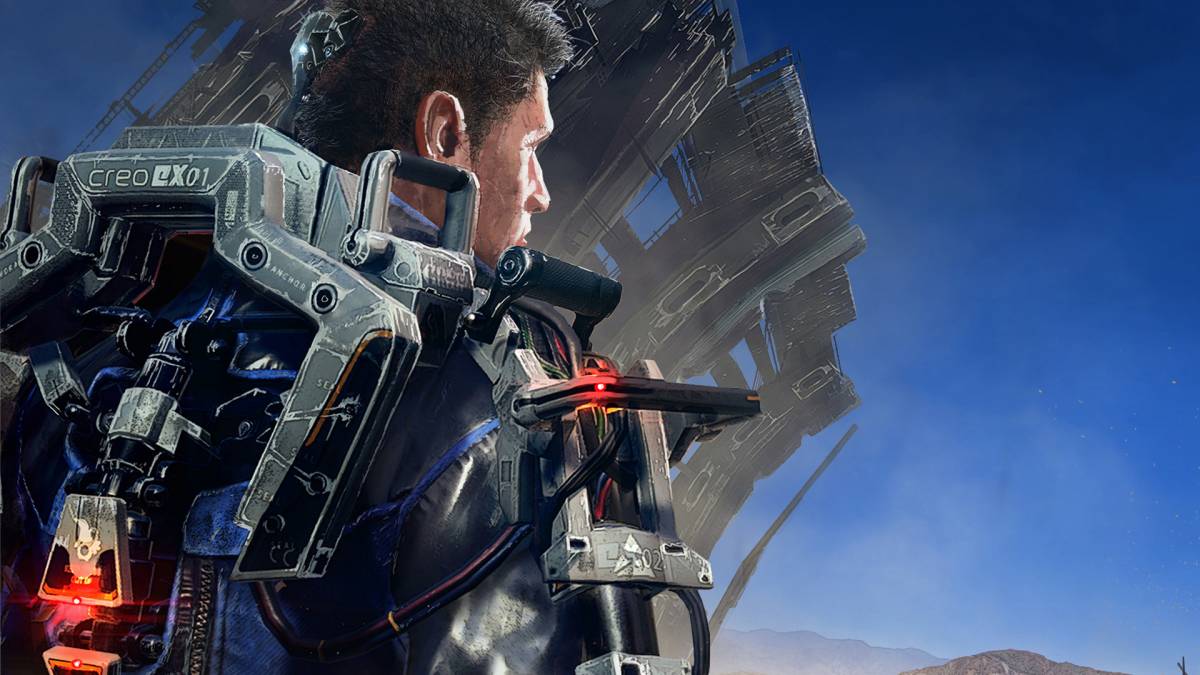 Developer: Deck13
Publisher: Focus Home
Another "Dark Souls But In/With [insert USP]" game, The Surge did its very best to convince people than it was more than what it looked like, succeeding in doing so for the most part. It's its own thing, a painfully difficult sci-fi game with some (not all) ideas originating from the Soulsborne School of Hard Knocks.
If you take it at face value, you might be missing out: The Surge offers slick combat, a satisfying crafting systems, and mechs to bludgeon stuff inside of. It certainly scratches any itch you may have to be utterly punished by a video game, something which Dean alluded to in his review:
"It is a punishingly difficult game, but failure rarely feels unfair. It is certainly not one to be overlooked, especially if, like me, you are looking for your latest Dark Souls or Bloodborne fix."
Buy if: you like Soulsborne.
Avoid if: you don't like Soulsborne.
Tales From the Borderlands
Developer: Telltale Games
Publisher: Telltale Games
I could just quite simply drop an embed of the finger gun scene and call it a day here, but I won't. Tales From the Borderlands is a game of such constant laughs and heart that it deserved to rank alongside the best that Telltale have ever produced. Not bad for a spin-off that many people didn't even know they wanted.
Boasting a great cast of characters, some of the most varied gameplay you will ever see in a Telltale game, and a story that boasts enough twists and turns to make your head fall of, Tales From the Borderlands is essential. It managed to make a believer of me, and I can't even say that I have much fondness for Borderlands as a whole. It's just that damn good.
Buy if: you want to laugh for hours.
Avoid if: Telltale's brand of storytelling rubs you up the wrong way.
The Talos Principle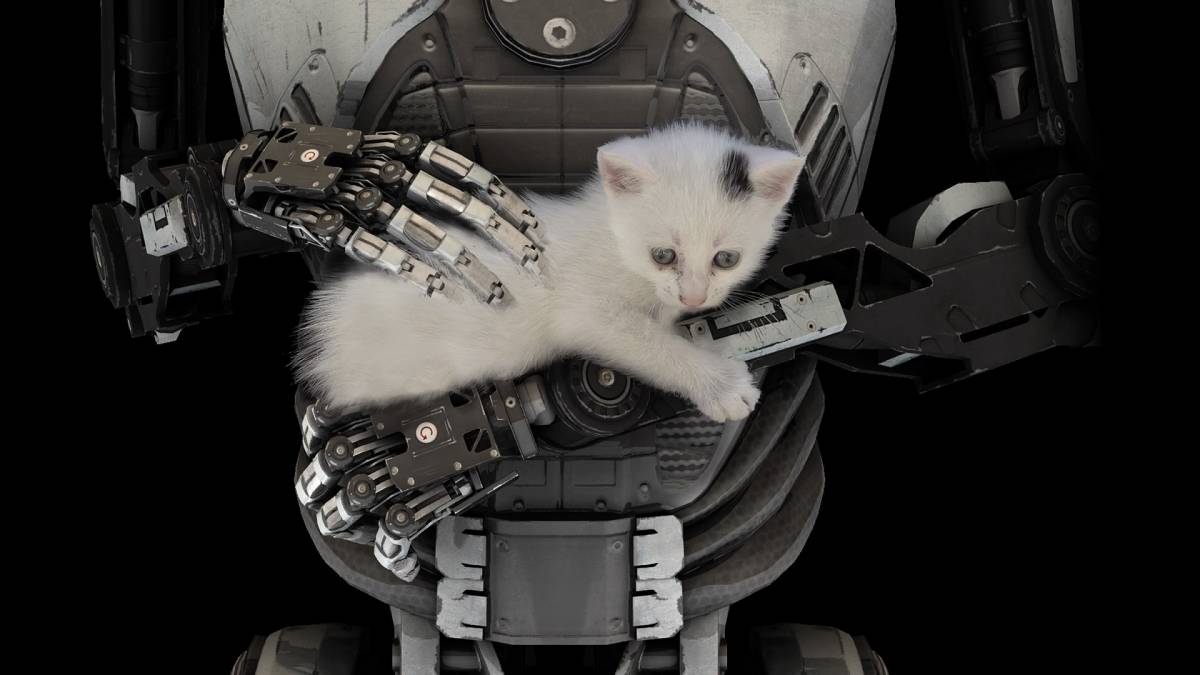 Developer: Croteam
Publisher: Devolver Digital
A puzzle game so good that it easily made me look past my hatred of the genre, The Talos Principle just works. It's sumptuous to look at, full of little story details that add to the picture, and replete with genius puzzles that will have you scurrying to YouTube in no time at all.
Even as you struggle through the game's many chin-strokers, it's nigh on impossible to tear yourself away from it, just because you don't want to miss out on what the devilish minds at Croteam have to taunt and frustrate you with next. It's getting a sequel, and I can't wait to delve back into the world that contributed to my positive review:
"By staying true to itself and the story it's telling, the game approaches puzzles in a way that is more engaging than it has any right to be, especially for puzzle haters like myself. If you're looking for a game with a bit more under the hood, look no further."
Buy if: you want a puzzle game with meat on its bones.
Avoid if: you're lacking B vitamins. This game will mentally beat your ass.
Tekken 7
Developer: Bandai Namco
Publisher: Bandai Namco
The ultimate fighting series for anyone to pick up and play, Tekken has been offering approachable gameplay for years, a tradition which Tekken 7 gladly keeps. Its simplicity is its biggest selling point: even the most gnarled of grandmothers could probably cheese a win over their grandson.
But it's not without a couple of problems, namely the lightness of its content. If you're also coming to Tekken for the gripping storyline, you're probably in the wrong place for that to begin with but you're still going to be a little disappointed. Still, get the family around and kick seven shades of shit out of them with this satisfying fighter all the same. Ashley Bates enjoyed it for his review:
"The meagre selection of modes and underwhelming story in Tekken 7 might put off the lonesome player, but if you've got two controllers and a friend/sibling/partner to play with, Tekken 7 will keep you occupied forever. Besides, where else are you going to see a bear smack seven shades out of a vampire wearing a Bullet Club t-shirt?"
Buy if: you have a grudge with your brother dating back to Tekken 3.
Avoid if: you've been utterly spoilt by the content on show in Injustice 2.
Tetris Effect
Developer: Monstars Inc., Resonair
Publisher: Enhance, Inc., SIEE
Quite how Tetris became cool again is something that only Tetris Effect can answer: a stylish and emotive ride through existence that will have the hairs on your arms on end while your head bops along to its beautiful beats.
While the main Tetris experience is the same, it's in the presentation and overall mood of the game in which Tetris Effect excels. If you've never played Tetris (somehow) or just want to possibly reconnect with a childhood favourite, this is the perfect way to do so, whether in virtual reality or not.
From our Tetris Effect review:
"An absolute delight, Tetris Effect twists and bends the mind of the player like few other games are capable of. While not quite a revolution of the classic premise, Effect provides players of all experiences the chance to discover what has made the franchise so iconic while also pointing towards the future."
Buy if: you have some pent-up feelings you need to unleash.
Avoid if: you want to be the best at a game. Somebody will always be better than you at Tetris.
Thumper
Developer: Drool
Publisher: Drool
Long live the rhythm game: a genre so stuffed with quality that we could all be excused for wanting to quit our jobs and become full-time bassists instead. Along with games like Aaero, Thumper is leading the charge for new, inventive wave of rhythm titles, but it's the mayhem and edge-of-your-set nature of Thumper that helps it make the cut here.
Timing perfection is required if you want your little jumping beetle to come out unscathed, but Thumper never really splits its players in terms of difficulty enough to make it a hindrance – with enough practice, even the most beat-deficient of players will be able to feel musical magicians. Be warned, though: this might not be a game you want to play while one any kind of drug.
Buy if: Dance Dance Revolution is too tame for your tastes.
Avoid if: you are high as a kite in the sky.
Titanfall 2
Developer: Respawn
Publisher: EA
Even if it might not have hit sales expectations, it's hard not to look at Titanfall 2 as anything but a success. Respawn's follow-up managed to win back a lot of goodwill that its predecessor squandered, helped in no small part by one of the best FPS single-player campaigns seen in years, making it one of the best PS4 FPS games in the process.
And it kept on giving once the credits rolled on the story, too. Its multiplayer offers some of the purest, most addictive shooting I've ever had the pleasure of hollering with joy through. It does a wonderful job of making you feel like an utter badass – zipping through the air and wreaking destruction inside a Titan always feels fresh and exhilarating. We gave it a positive review at launch:
"A passionately produced FPS that shows 99% of the opposition how it should be done, Titanfall 2 deserves to rank alongside the year's very best."
Buy if: you want to tuck into some supremely smooth shooting, inside a giant robot or out.
Avoid if: I genuinely can't think of any reason why you would swerve this. Not an FPS fan, I guess?
Uncharted 4
Developer: Naughty Dog
Publisher: SIE
Perhaps it leans too heavily on its cinematics over gameplay, and maybe it doesn't do anything new to further the gameplay of the series, but there's no denying that Uncharted 4 is an awesome spectacle. Naughty Dog seem to revel in throwing gorgeous vistas and extravagant set-pieces at players every few minutes, making Uncharted 4 one of the best PS4 games at showing off the console's potential.
With perhaps the strongest story in the franchise to date, it's easy to get sucked into the family drama of Uncharted 4. There's also the traditional amount of death-defying stunts and jumps to make, but the game's highlight? Definitely playing Crash Bandicoot. Here's Kieran with the verdict, a rare 10/10:
"From every single standpoint, Uncharted 4 is the pinnacle of the series, a technical masterpiece, and one of the best games that I've ever played."
Buy if: you want a satisfying conclusion to Nathan Drake's arc.
Avoid if: lengthy cutscenes aren't your thing.
Uncharted: The Lost Legacy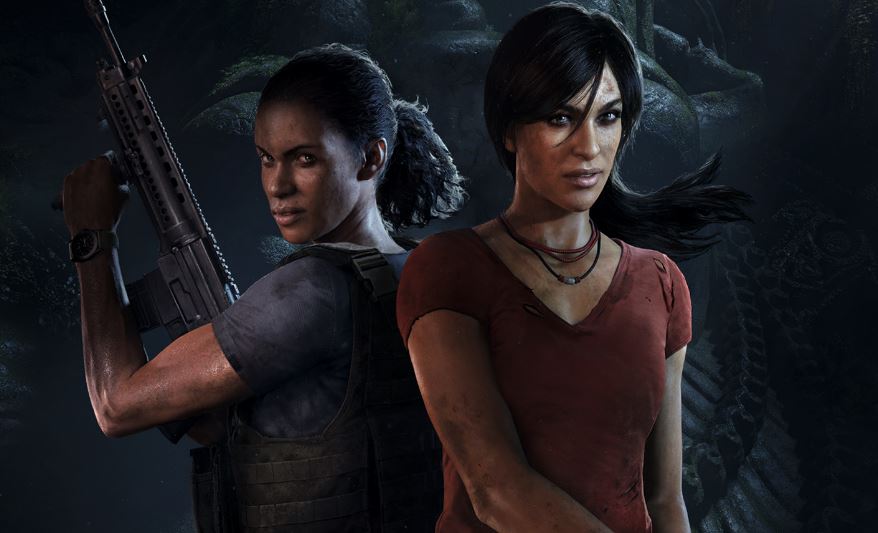 Developer: Naughty Dog
Publisher: SIE
With Nathan Drake's murder on a grand scale surely at an end, it's the girls' turn to shine. The Lost Legacy isn't the longest game, which is reflected in its price tag, but it hints at a possible future focus for the franchise while also retaining all that has made the franchise such a favourite.
Taking the action into a pseudo-open world, The Lost Legacy puts you into the shoes of Chloe Frazer alongside Nadine Ross as they try to track down Tusk of Ganesh. It won't convert the converted, but Naughty Dog's intriguing standalone may is worth seeking out by those who love the bombastic spectacle of all things Uncharted.
From our Lost Legacy review:
"Uncharted: The Lost Legacy is a genuinely brilliant addition to the series. Naughty Dog has, again, crafted a nimble little action-adventure game worthy of the Uncharted name and one of the series' best. Chloe Frazer deserves her own full-on game down the road. Uncharted: Frazer's Fortune, perhaps? Yes please."
Buy if: you love Uncharted.
Avoid if: you're more of a Lara person.
Unravel Two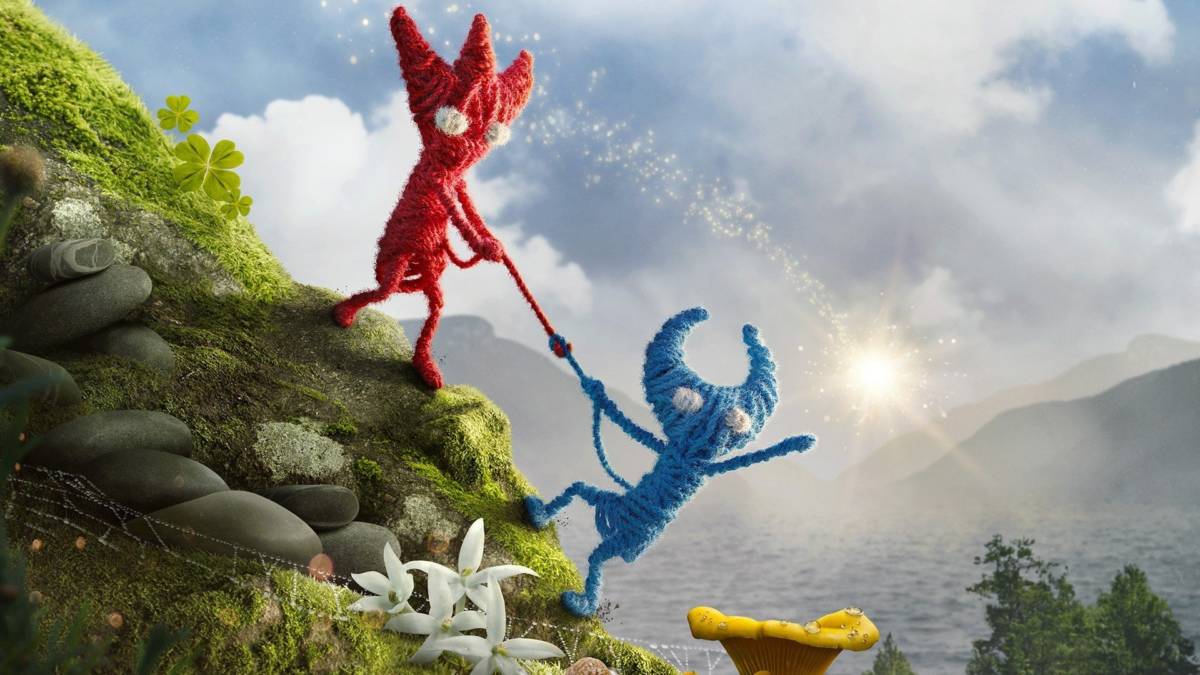 Developer: ColdWood Interactive
Publisher: EA Originals
The original Unravel was quite the gem, though it certainly had its fair share of irritating blemishes. Unravel Two fixes most of those annoyances and adds some simple new ideas that work out brilliantly, including the ability to team up with a friend and go on a grand adventure together.
Yarny is more responsive than ever, helping the platforming to feel smooth and responsive, and the puzzles don't feel quite as mentally punishing this time out; they toe that fine line between being challenging and rewarding. Unravel Two is really a game for everyone as it never leaves you stranded, so if you have any youngsters that you want to drag away from Fortnite, this is the game to play.
From our Unravel Two review:
"It's a genuine step-up from its predecessor with smoother controls and more gameplay styles while also retaining the irrefutable charm that won the first game so many fans. With any luck, Unravel Two will win many more."
Buy if: you love adorable platformers.
Avoid if: you need that smell of napalm in the morning.
Until Dawn
Developer: Supermassive Games
Publisher: SIE
Supermassive Games' Until Dawn is an absolute hoot, a delightful subversion of the trope-tastic genre it belongs to and a worthy showcase for the power of the PS4 – Rami Malek's expressionless expressions look completely realistic and a little unnerving.
To categorise it neatly, you would have to say that Until Dawn graduated from the same school as most Telltale games, but that doesn't really do it justice. It has many winding narrative paths and decisions that can mean life or death, making it one of the best examples of its kind in this current generation. It might not appeal to everyone, though you should at least play it with some friends before you knock it. It's certainly one of the best PS4 games available for anyone who likes old slasher movies.
Buy if: you want a different kind of horror game.
Avoid if: gameplay-lite, narrative-driven stuff isn't your thing.
Vampyr
Developer: DONTNOD
Publisher: Focus Home
What would you do if you had vampiric powers? Would you use them for a twisted sense of good, or would you abuse those you swore to protect to gain more power? The obvious choice is the latter (sorry, it's just more fun), but Vampyr has an interesting mechanic as a counterpoint to that. If you are too liberally murderous in a plague-stricken London, society will come crashing down.
A weird but successful blend of many different ideas, Vampyr is an action RPG where your choices have real consequences, as if GTA guilted you every time you mowed down someone on rollerskates. Featuring slick combat, a storyline worth sinking your teeth into, and a gothic aesthetic that makes London worth exploring, Vampyr is an example of what can be done on a AA budget.
From our Vampyr review:
"Filled with moral dilemmas and an unexpected strategic depth to its city system, Vampyr is a vampire RPG that isn't afraid to bite back. Although some characters are quite stiff in dialogue, it's still a great game overall with intense confrontations, fast-paced combat and a thrilling story."
Buy if: you like making tough decisions and being a badass.
Avoid if: you struggle to choose between different cans of Lynx.
The Best PS4 Games You Should Own | W-Z
We're signing off our list of the best PS4 games with some hammy hacking, Scream but a video game, and a cat-eyed hero to all of us.
Watch Dogs 2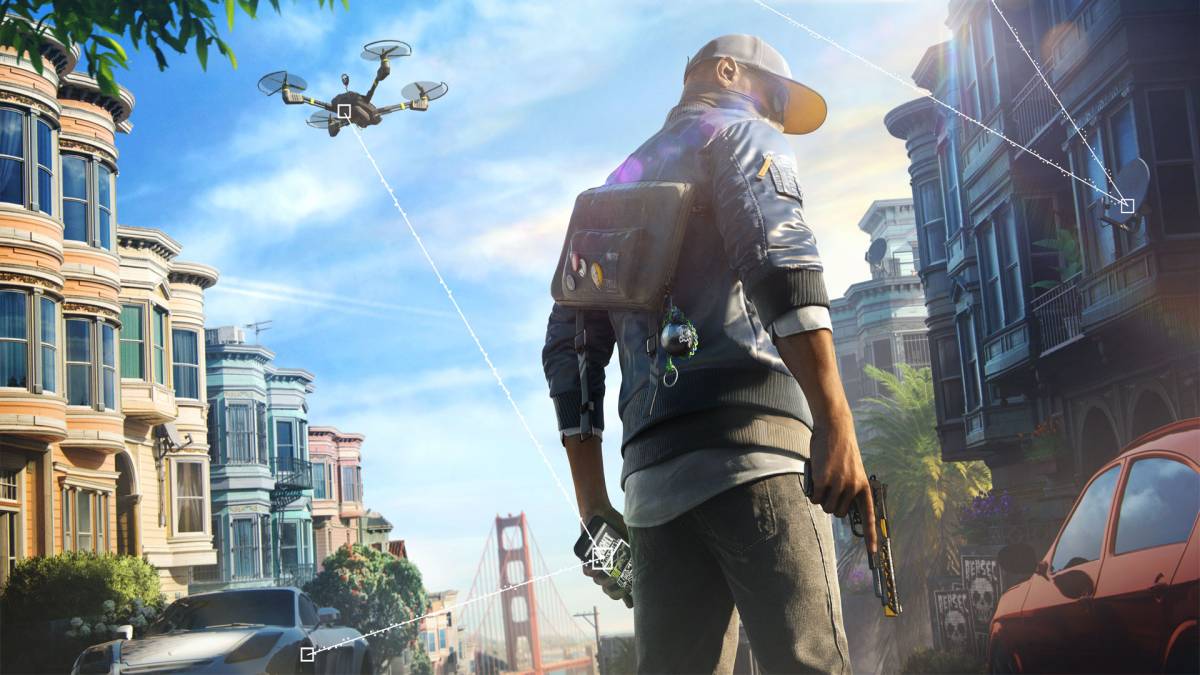 Developer: Ubisoft
Publisher: Ubisoft
The traditional Ubisoft sequel renaissance, Watch Dogs 2 took the parts that made Watch Dogs good, tweaked all the bad, slapped on a coat of neon, and produced something that the first game seriously lacked: fun. Gone were the dour story and bland characters, replaced with bright colours and perfect jump-in-and-out gameplay.
Everything the first game should have been, Watch Dogs 2 won back plenty of fans for the series and shows that every dog has its day (sorry). Our own James Thomas had a lot of fun with it, but admitted that some of the dialogue is vomit-inducing:
"A solid game that is worth dipping in and out of. With an interesting storyline and rich game world, it offers a new and unique style of play that we haven't seen very often."
Buy if: you need a fun open-world to unwind in.
Avoid if: you can't deal with some cheesy "hip" dialogue.
What Remains of Edith Finch
Developer: Supermassive Games
Publisher: SIE
What Remains of Edith Finch isn't going to be for everyone. It's short and fairly basic in the gameplay department, but if you can allow it, the game will leave a lasting impact on you. It's been a long time since I played it, and yet it's never far from my mind. Edith Finch is a modern fable, a bittersweet tale of family and loss.
While you could easily pigeonhole it into the "Walking Simulator" genre, that doesn't really do it justice. It's a moving, deeply affecting few hours with so many stories -all beautifully told- that seem like they come from a personal place of the developers. It isn't technically without fault on PS4, but I could look past that in my review:
"…it's easy to call Giant Sparrow's game the new standard-bearer for interactive storytelling, even if it stumbles along the way. Just like the tall tales passed through generations of the Finch family, What Remains of Edith Finch will stay with you for a long time."
Buy if: you want to lie down, try not to cry, cry a lot.
Avoid if: walking simulators just aren't your thing.
The Witcher 3
Developer: CD Projekt Red
Publisher: CD Projekt
As a game so densely packed with content (and sex), The Witcher 3 is going to tide you over for a long, long time. Having sunk 100 hours into the main game with Blood and Wine -its second expansion- still to tuck into, I don't have to say goodbye to Geralt anytime soon. Which is good, because I managed to get the worst possible ending. It's two years later and I'm still not over it. I will never be over it.
If you like anything Bethesda have ever done but just wanted it to be better, take a look at CD Projekt Red's fantasy epic and prepare to say goodbye to your family for a couple of months. Be sure to check out the Family Matters sidequest as soon as you can – that thing is a masterpiece. The Witcher 3 is not just one of the best PS4 games, nor is it just one of the best open-world games — it's also one of the best of all-time.
Buy if: you just want to get lost in a fantasy world.
Avoid if: you have any kind of social obligations.
Wolfenstein: The New Order
Developer: MachineGames
Publisher: Bethesda
If DOOM was a revelation, Bethesda's earlier bullet massacre masterpiece laid the foundations for its success. MachineGames' The New Order proved to be a joyously successful return to the early roots of FPS games: guns, guns, some more guns, and lots of Nazis to use them on.
Despite arguably only needing a shooting gallery of nasty men to kill to make itself a great game, the return of Wolfenstein also brought with a pulpy yet grim narrative to make it all make (sort of) sense. Even with such a depressing tone, The New Order still feels like a worthwhile palate cleanser, something to dip in and out of while you relieve stress and retrieve Gnatzi scalps.
Buy if: you like guns. Lots of guns.
Avoid if: you think Nazis are misunderstood.
XCOM 2
Developer: Firaxis Games
Publisher: 2K Games
The game which taught me to stop getting so close to people, XCOM 2 took what its underrated predecessor did, tweaked it, and made everything come together in one nice, mentally draining package. If war is hell, what is it like when you're part of a guerrilla war against your alien overseers?
Boasting one of the most immersive single-player campaigns of this generation, XCOM 2's unique brand of progress by the inch means it's going to require all of your attention. This isn't a turn-based tactics game that you can simply dip in and out of. No, you have to live in it, saving the world one step a time. Word of warning, though: the timers can feel a little too oppressive.
Buy if: you like tactically wiping out alien scum with some digital soldiers who you love very much.
Avoid if: you cannot deal with the same digital soldiers dying at the drop of a hat.
Yakuza 6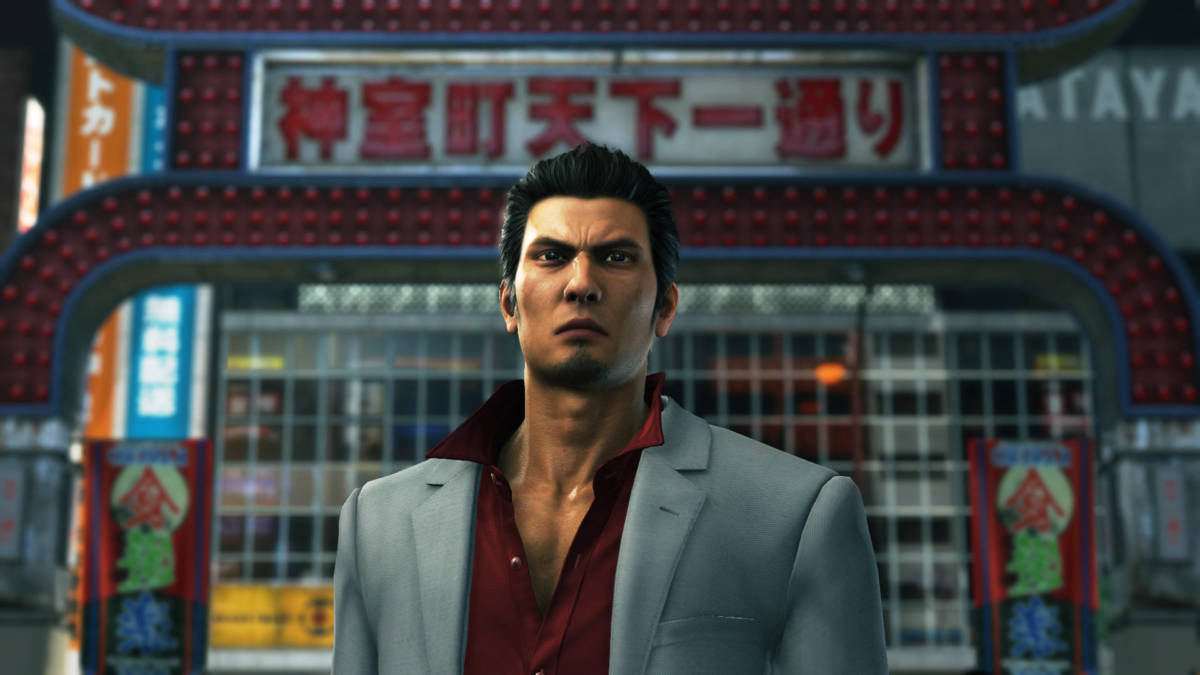 Developer: SEGA
Publisher: SEGA
It's all come down to this: after crazy entry after crazy entry in the Yakuza series with increasingly wilder content, Yakuza 6 could prove to be the final hurrah for one of Sega's biggest flagships. You will be pleased to know that it went out with a bang.
Packed with missions and distractions with the current generation sheen to match, Yakuza 6 is the culmination of everything the series is about in one gigantic package. It's not the best entry point if you're new to the franchise (Yakuza 0 is perfect for that), but if you're a long-time fan and want to see how it goes out, Yakuza 6 is one of the best goodbyes imaginable in one of the best PS4 games around.
From our Yakuza 6 review:
"A dramatic but fitting send off for one of SEGA's most legendary characters. Despite its flaws and kitchen sink dynamics, Yakuza 6 is a must for any PS4 player's collection."
Buy if: you're a long-term Yakuza fan.
Avoid if: you haven't played any of the other games.
Did you think we were done with our obscenely long PS4 lists? No chance. For VR lovers, we have our picks for the best PSVR games, same goes for PS4 horror games . Stuck for cash? Save yourself some money with the PS4's best free games, or learn what to avoid with the worst PlayStation 4 games. If you want to show the unloved some appreciation, also check out our choices for the best PS Vita games.