Since being revealed in 2014 at Sony's E3 briefing, Dead Island 2 has remained one of the biggest enigmas in all of gaming. Considering it was first unveiled over years ago now, we have very little to go off, save for some early gameplay trailer footage that's now redundant, as well as a leaked gameplay slice in 2020 from its original developers that is outdated by at least half a decade.
Dead Island 2 has had three different developers, starting off with Yager before they were removed by Deep Silver in 2015, then Sumo Digital from March 2016 until 2019 when it was revealed that Dambuster of Homefront: The Revolution infamy were assigned the unenviable task of making Dead Island 2 instead.
Dead Island 2's development has been so protracted, in fact, that this very site was barely a thing when it was first revealed, us covering its trailer being reversed like the classic trailer for the first Dead Island. It seems that the Dead Island franchise is now paying the price for making everyone cry from a misleading yet still incredible trailer as it's hard to shake the feeling that the whole thing is cursed, even if Escape Dead Island is enough suffering for one series.
Seven years is a long time, and it's almost certainly going to be even longer for Dead Island 2 to actually come out — if it does at all. Here's just some of the major things that have happened in the world since Dead Island 2 was first revealed all those years ago.
Dead Island 2: There And Back Again
1. Techland, the developers of the original Dead Island, released Dying Light in 2015, a substantial DLC called The Following in 2016, and are currently hard at work on Dying Light 2 after half a decade of supporting the original Dying Light with free DLC and updates.
2. Meanwhile, Sumo Digital, the development team in charge before current developers Dambuster, have worked on 8 different games, including Sackboy: A Big Adventure and Team Sonic Racing, since they were drafted in to work on Dead Island 2. They quietly left the project in 2019 to be replaced by Dambuster.
3. Yager, the original developers for the sequel, released Dreadnought in 2017 and The Cycle in 2019. They went into insolvency as a result of them being booted off Dead Island 2 but now seem to be doing okay.
4. There's been seven Resident Evil games that represent the worst and best in the series. Umbrella Corps was bottom of the barrel stuff, while Village, 7, and the remakes of 2 and 3 have more or less made everyone obsessed with the franchise again. Good.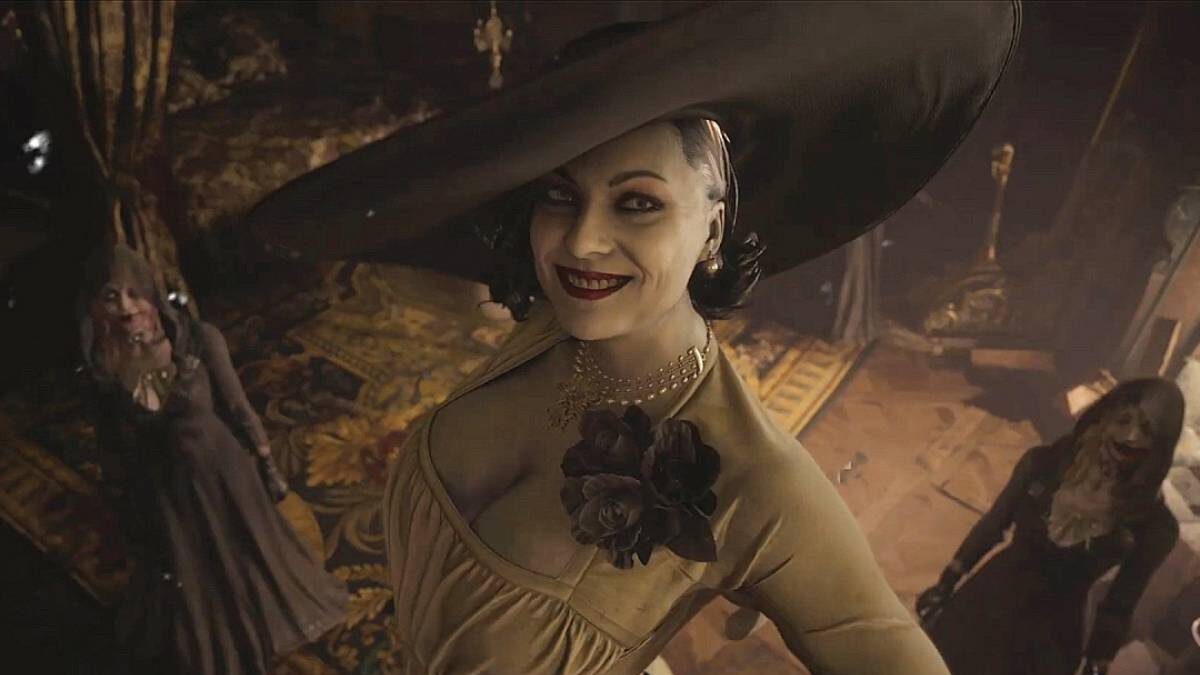 5. There have been zero Silent Hill games. Not one. Not even a proper HD collection. But it did get a pachinko machine, cos sometimes you just have to hit the lever.
6. Hideo Kojima and Konami seemingly fell out in a big way, with the auteur's name being scrubbed from box art for Metal Gear Solid V and him not being allowed to collect an award, partly as punishment for P.T., a sneaky Silent Hills demo that has gone down in horror legend and was also scrubbed from the PlayStation Store. Obviously we're not allowed neat things, so the game was cancelled. Kojima eventually left Konami to form Kojima Productions and release Death Stranding starring Norman Reedus and the energy drink brand Monster.
7. Metal Gear Solid has been on ice with Kojima's departure, though they did release the awful Metal Gear Survive using the same engine and gameplay framework without any of Kojima's involvement. Oh and it did also get a pachinko machine, because why are we still here? Just to suffer?
8. Konami, if you couldn't tell, haven't been enjoying their best years from a public opinion perspective since 2014. They've more or less withdrawn entirely from AAA publishing and development, nowadays only porting Castlevania to anything with a pulse and releasing PES every year. It's like they're all still there. You feel it, too, don't you?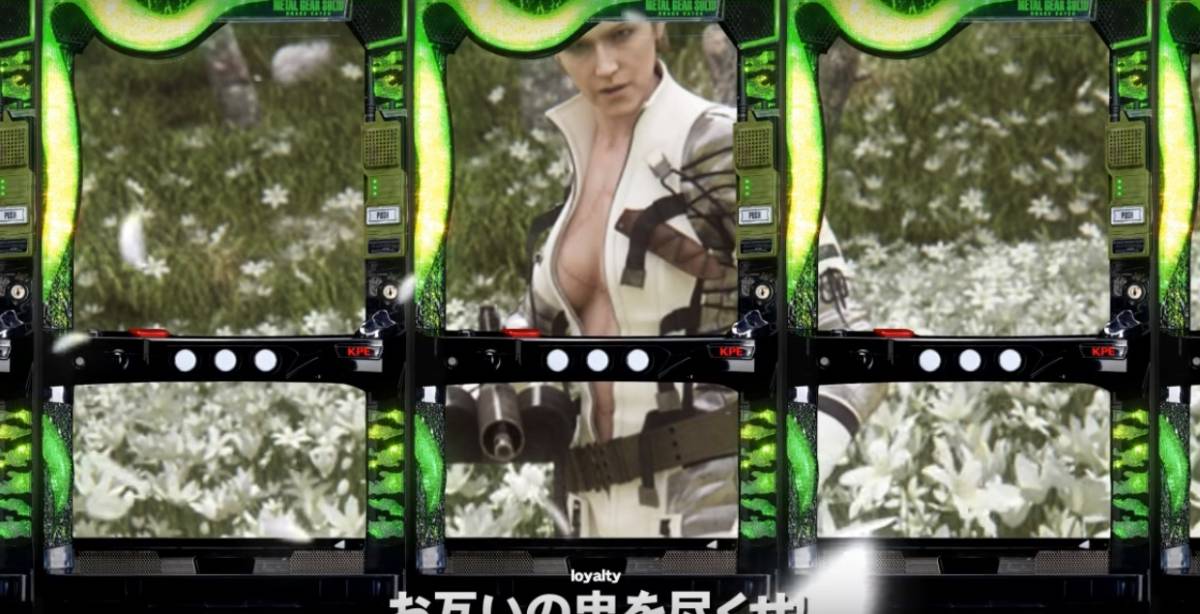 9. Assassin's Creed has seen 18 new games, including spin-offs and mobile entries. It was also reimagined in 2017 with Assassin's Creed Origins and will now become a live service with the groan-inducing Assassin's Creed Infinity because games just stopped appreciating your time after 2014. Thanks, Destiny.
10. The Wii U bombed, though you probably saw that coming in 2014 anyway. Nintendo released the Switch in 2017 and have hit huge numbers once again. Dead Island port when?
11. Cliff Bleszinski came out of retirement to form Boss Key, developed two failures that deserved better and then seems to have retired again with Boss Key closing. Rest now, edge king.
12. Valve have released precisely three games: Artifact, Dota Underlords, and Half-Life: Alyx, a VR only game. There's still no Half-Life 3, Left 4 Dead 3, Team Fortress 3, or Portal 3, but at least we got Artifact! Hello?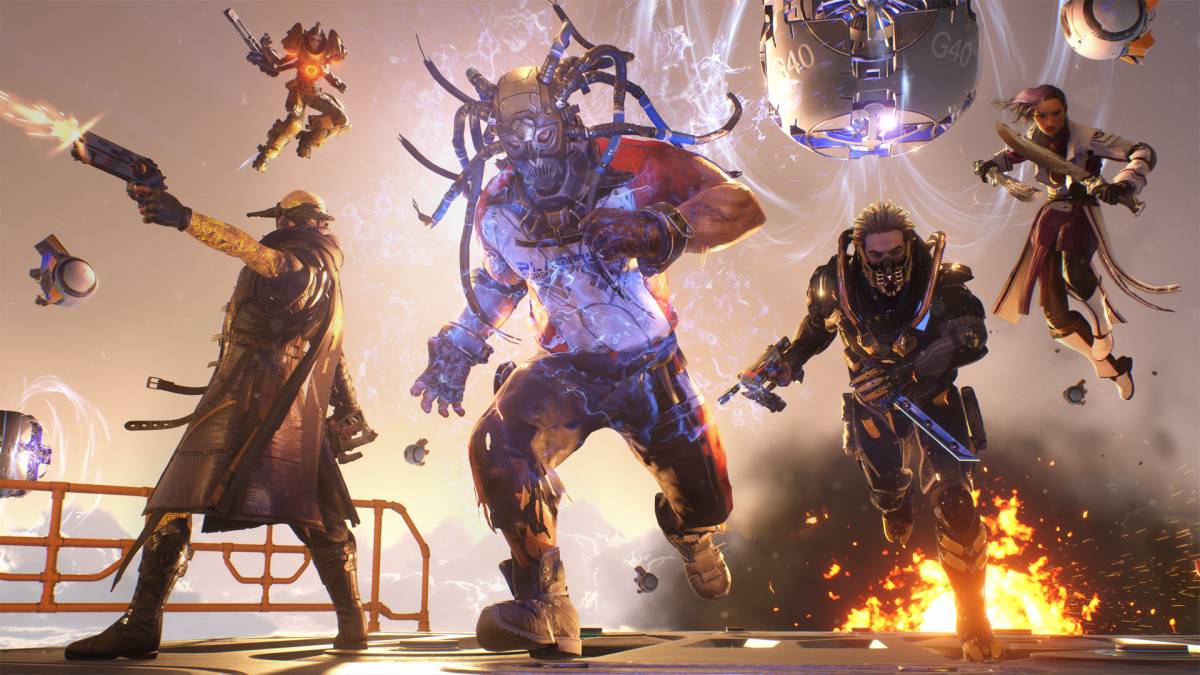 13. Rockstar have released one new game, Red Dead Redemption 2. Owing to how much money GTA Online generates, GTA V has been ported a couple of times and Rockstar have seemingly become a bit like the lazy dragon atop all of its gold.
14. DOOM finally came back in 2016 and then again in 2020 with DOOM Eternal, two of the best FPS games of all time. Hugo Martin is the greatest.
15. DayZ came out of Early Access, but Project Zomboid and 7 Days To Die remarkably remain in the program. They've been in there for longer than PS4 and Xbox One have been available to buy. That's a bit silly.
16. Fortnite came out in 2017 after its own years in development hell, then became the biggest game in the world after it sort of co-opted battle royale, which itself became one of the biggest genres in gaming history. The game made $2,400,000,000 in 2018 and then everyone just copied them for like the next two years.
17. Fable developer Lionhead was closed by Microsoft in April 2016. A new Fable game is currently in development for Xbox Series X | S and PC.
18. Speaking of Xbox, they now launch pretty much all of their games on PC along with Xbox, as well as sometimes porting things to Switch for the hell of it. Sony also release some of their first-party games on PC, but long after the fact.
19. Warhammer 40K has had 31 video game adaptations, give or take. And that's just last year. Kidding, but it is madness and only like six of them are even good.
20. THQ was reborn as THQ Nordic in 2016 when Nordic Games purchased the name and adopted it. They've been extremely busy ever since with remasters of classics and long awaited sequels, as well as new games like Biomutant.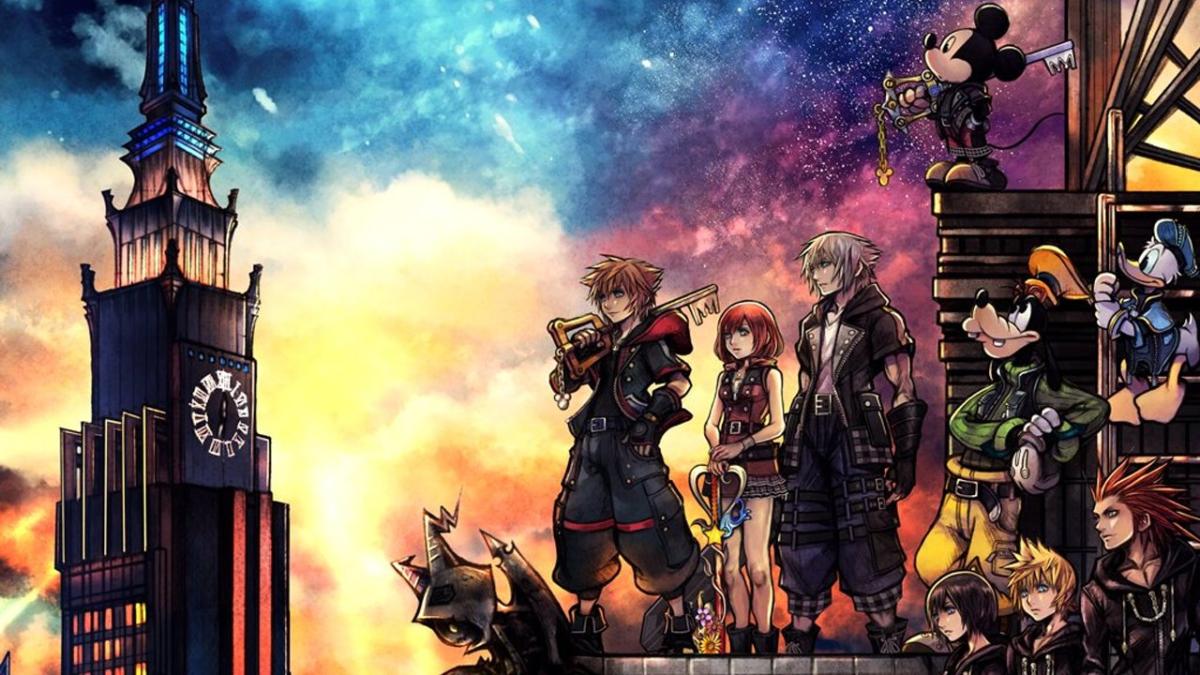 21. Kingdom Hearts 3 came out in 2019 after years of protracted development and seven hundred spin-offs and remixes.
22. Final Fantasy VII Remake was announced in 2015 and finally released in 2020, a five-year wait that Dead Island 2 could only dream of. But this is Final Fantasy we're talking about, not zombie bopping simulator.
23. Shenmue 3 was announced in 2015 as well and came out in 2019 following a successful crowdfunding campaign that somehow also ended up in it being published by Deep Silver. It wasn't great.
24. Insomniac and Microsoft released Sunset Overdrive at the back end of 2014, but as of right now Insomniac are owned by Sony having developed Marvel's Spider-Man and Ratchet & Clank: Rift Apart to critical acclaim.
25. The long-awaited Psychonauts 2 was revealed at The Game Awards 2015 by Double Fine with support coming from development. Double Fine were acquired by Microsoft in June 2019 and Psychonauts 2 is due to launch in August 2021.
26. Crash Bandicoot returned from a hiatus with a remake of the first three games in 2017, a remake of CTR in 2019, and then a brand new fourth entry in 2020.
27. Virtual reality really took off in the mass market between 2014 and 2021, with the HTC Vive in 2015, Oculus Rift in March 2016, and PlayStation VR in October 2016. Crazy that Astro Bot is the best VR game of them all, though.
28. Switching to football, there have been two World Cups (three by this time next year), two Euros, and four Copa Américas.
29. The star of the 2014 World Cup, James Rodriguez, is now 30 years old and plays for Everton, somehow. Must be a tax thing.
30. Speaking of Everton, they have had eight managers since 2014. Two of their previous managers, Carlo Ancelotti and Ronald Koeman, now manage Real Madrid and Barcelona respectively. Rafael Benitez, the Liverpool legend, is now Everton's manager. I am not making this up. I wish I was.
31. Leicester City were promoted to the Premier League, nearly got relegated and then won the whole thing the next year. The best football story of all time.
32. Lionel Messi has scored 318 goals at club level since the start of the 2014/2015 domestic season(s), while Cristiano Ronaldo has scored 299. That's 617 goals, one goal for every time Dead Island 2 got delayed.
33. 15 (fifteen) Marvel movies have released. Half the universe died and then got brought back again, with Avengers: Endgame becoming the highest grossing movie of all time in the process. It is now on Stage Four and will just never, ever end.
34. Star Wars was brought back for a new trilogy of sequels. Reception was mixed overall, but we did get an ace TV show about a bounty hunter off the back of Disney kicking things off again, so that's nice.
35. There have been no new Avatar movies, despite them apparently being in the making on and off for this long. James Cameron still hasn't directed any movies since the 2009 original.
36. Terry Gilliam's Don Quixote movie finally came out after nearly three decades of cancellations, reshoots, and protracted development. Let's hope it's not thirty years until we can stream Dead Island 2 directly into our bloodstream via the blockchain cloud.
37. The Fast and Furious has its own cinematic universe with three new mainline entries since 2015, a spin-off in Fast & Furious Presents: Hobbs & Shaw in 2019 (which is also getting a sequel), a two-parter tenth movie in development, and another spin-off focusing on the women. Family strong.
38. The Conjuring also somehow became its own universe with seven movies releasing since 2014 and another two on the way. Annabelle: Creation is pretty underrated, by the way. Give it another chance.
39. Pixar, the animation studio that famously take forever to make movies, have released ten movies since 2014, winning award after award. There was even a Cars 3 and Incredibles sequel chucked into the mix.
40. Game of Thrones finally concluded in 2019 on one of the sourest notes in television history with its final season being among the most hated bits of high-budget fantasy ever produced. Spin-offs are in development, but nobody cares due to just how awful that final season was.
41. The Walking Dead is still airing after starting in 2010, but is due to draw to a close in 2022 with its final season before it too gets it own handful of spin-offs long after it would have made sense.
42. Netflix had its own television version of the Marvel Cinematic Universe, which all led to The Defenders in 2017. Following the cancellation of most of the shows with Jessica Jones: Season 3 being the last one produced, the ball is now back in Marvel's court to make their own Disney+ versions of the characters or continue their stories.
43. Here are just some of the shows that started and ended with a full run since Dead Island 2 was first revealed: Dark, Mr Robot, The Good Place, BoJack Horseman, Gotham, and Schitt's Creek.
44. And also cult favourites like Twin Peaks and Samurai Jack made their return after being away for years and years. Community also had its final season on the long forgotten Yahoo! Screen. There's still no movie.
45. The Simpsons has had seven new seasons with 132 episodes in total. They've all been bad and nothing makes sense anymore.
46. The United States of America has had three presidents: Barack Obama, Donald Trump, and now Joe Biden.
47. The United Kingdom has also had three prime ministers: David Cameron, Theresa May, and now Boris Johnson.
48. The United Kingdom voted to leave the European Union in 2016 and, after one of the most protracted house moves of all time, officially left on January 31st, 2020.
49. My hairline has taken an absolute battering. Seriously, genetics is cruel to far too many men.
50. And finally, Cyberpunk 2077 belatedly came out with 2077 bugs.
Dead Island 2 is set for release in 20XX for anyone's guess.
READ NEXT: 31 Best Zombie Games You Should Be Devouring
Some of the coverage you find on Cultured Vultures contains affiliate links, which provide us with small commissions based on purchases made from visiting our site. We cover gaming news, movie reviews, wrestling and much more.