Xbox's upcoming line-up of exclusive games is looking a hell of a lot healthier, especially after a fantastic showing at E3 2021, but one game conspicuous by its absence was Fable, the RPG series that's being brought back by Forza Horizon devs Playground Games. After a short cinematic trailer back in 2020, nothing else has been shown about the upcoming game, aside from the promises that it's still happening.
With so little in the way of information about what this new version of Fable will look like, we thought we'd take to suggesting some of our own features and ideas. Playground, you're free to adopt any of this, just give us a shout out in the credits or something. Here's five things we'd like to see in Fable.
1. Full Character Customisation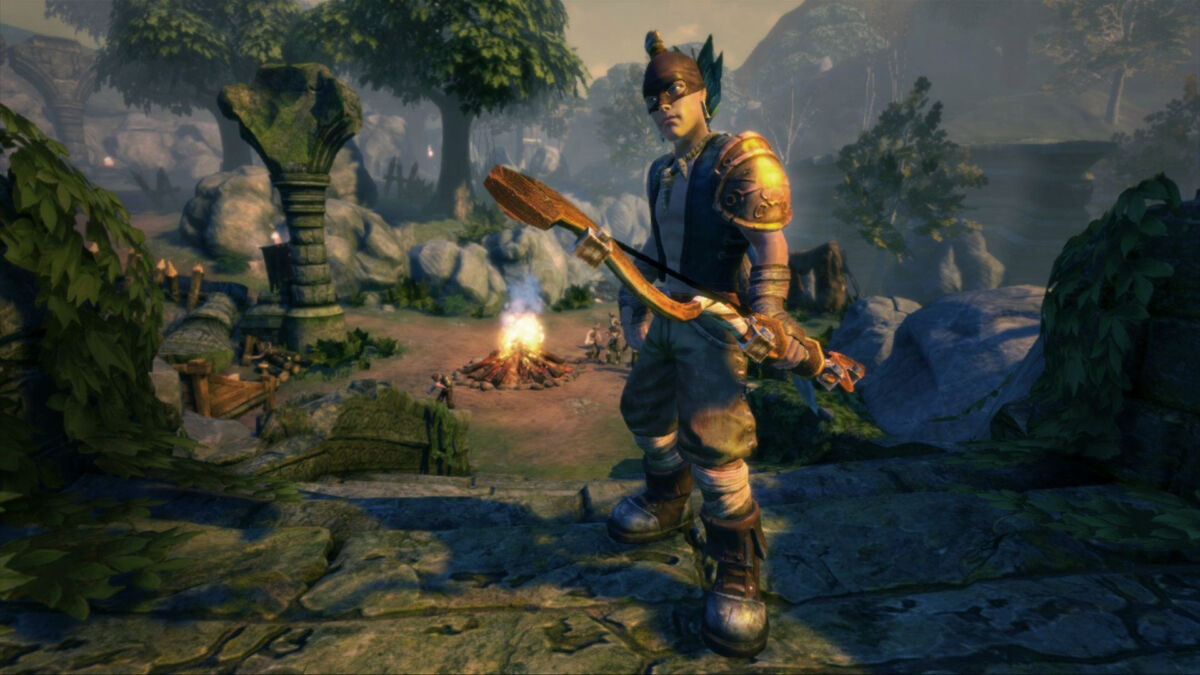 One of the biggest allures of playing a game like Fable is being able to place yourself in the shoes of an intrepid hero or massive dickhead and generally interact with the world how you see fit. It's all fine and dandy so far, but one area that I felt Fable has always lacked is with the character customisation. I mean, it took until Fable 3 before you could play as a woman, so that's not great in and of itself.
In previous games, your character customisation came from exploring and existing within the world, with the player able to purchase and equip various haircuts, tattoos, clothing and other items as they make progress. Depending on a player's proclivity towards melee, ranged or magic, those attributes would also affect a character's physical appearance.
Don't get me wrong, I want those features to remain in Fable, as your overall journey should play just as much of a role in your appearance as where you start from, but there should be more options in the beginning to customise facial structure, gender, skin colour and everything in between. This is going to be a new start for the Fable series, so it stands to reason that it should offer a new kind of hero that can represent the diverse audience of gamers who love the series. Oh, and let me have a good doggo as a companion again.
2. Proper Simple Morality System
Look, we're suckers for an old fashioned good vs evil morality system here. They're not the most nuanced, and don't much allow for operating in the middle, but personally, Fable's at its best when it leans heavily on the player being either the purest human being on the planet or an utter prick, halo or devil horns included.
While Fable 3's approach to morality, where being a leader who keeps their promises doesn't guarantee the world's safety, was an interesting take, but it felt a bit too oppressive for a series about booting farm animals and shooting gnomes. Fable shines when it removes the shades of grey and just lets you fully commit to either the darkness or the light. Sure, let there be consequences for those actions, but allow me to revel in them instead of being punished by them.
3. Keep The Life Aspect Of The Game
Like most good RPGs, many play Fable to experience the story, only to become waylaid by the world and characters you can interact with. Who cares about the ancient threat that's going to destroy the nation when I could just run around Bowerstone, showing off the head of a big monster I just killed? For lack of a better term, you could build a life in this world.
For a lot of players, this life building aspect is what makes Fable the series that it is, so obviously it would be great to see it continue. I want to get plastered in the local inn and stumble into a bar fight because I accidentally used the fart emote. I want to buy houses, only to rent them out at ridiculous prices because I'm a knobhead. I want to experience the stories you create for yourself within the world of Fable.
4. A Fable 3-Esque Online World, And Also Co-Op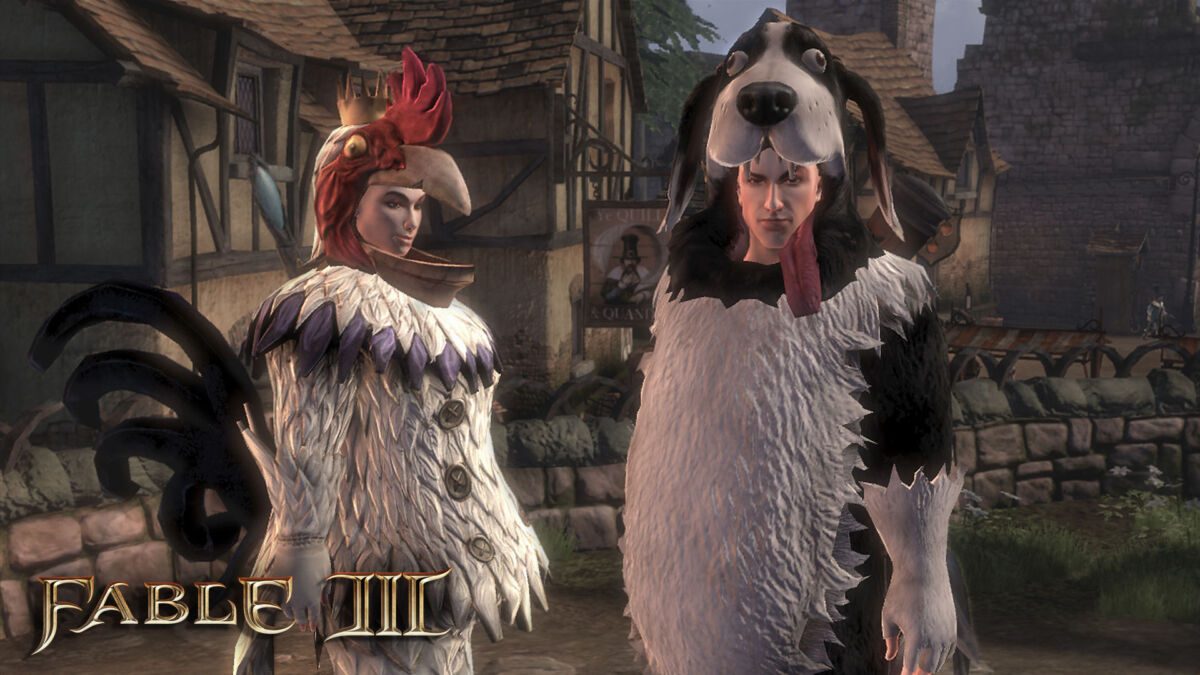 One of the most underrated features of Fable 3 was its consistent open world. While playing the game, you would see little orbs floating around that represented other players who were enjoying the game at the same time. You could then invite those players to join you in online co-op, if you liked.
This is a pretty simple one, but it'd be great for that to continue in Fable. Considering Playground Games' pedigree with the Forza Horizon series, it's already well established that the team knows how to make a consistent open world that players can explore simultaneously without disrupting each other's playthrough. I'd just like to see it added to Fable.
5. A Bit Of Modesty
Given the change in leadership with regards to the Fable series as a whole, this might not be a big pitfall for Playground when it comes to developing the new game, but still: please do a better job of managing the player's expectations when it comes to the final game than Peter Molyneux ever did. The guy was infamous for promising the world and delivering less than that. The Fable games were still great, of course, but that expectation vs reality that Molyneux often created soured a lot of players on the series.
Right now, all signs point to this being a non-issue when it comes to the game's development. It's been two years since the game was announced, which to me suggests that the team at Playground are only going to re-debut the game once they've solidly confirmed what can and can't be accomplished with their vision. Basically, don't get people's hopes up over nothing, please and thank you.
Bonus: Chicken Kicking
Those chickens are up to something, and they deserve to be punted. It's my god given right as a Fable fan to kick those chickens.
READ MORE: The Best Xbox One RPGs You Should Play
Some of the coverage you find on Cultured Vultures contains affiliate links, which provide us with small commissions based on purchases made from visiting our site. We cover gaming news, movie reviews, wrestling and much more.