The next-gen generation has now become the new generation, with the PS5 and Xbox Series X | S both available worldwide. While both consoles have been incredibly successful both critically and commercially, the launch line-ups weren't astonishing. The PS5's launch line-up was certainly decent, with Miles Morales, Demon's Souls and Astro's Playroom all being great, and now Ratchet & Clank: Rift Apart has bolstered that line-up considerably, but the Xbox lacked that killer exclusive.
Fortunately, Xbox are looking to the future with their games line-up, as the next 12 months and beyond will include plenty of big name releases for the Series X | S and Xbox One, including first-party returns and debuts, along with some excellent timed exclusives to boot. Here are all the upcoming Xbox exclusive games you should be excited about. We've split them into first party and third party exclusives to boot.
First Party Xbox Exclusives 2021
Forza Horizon 5 | November 9th, 2021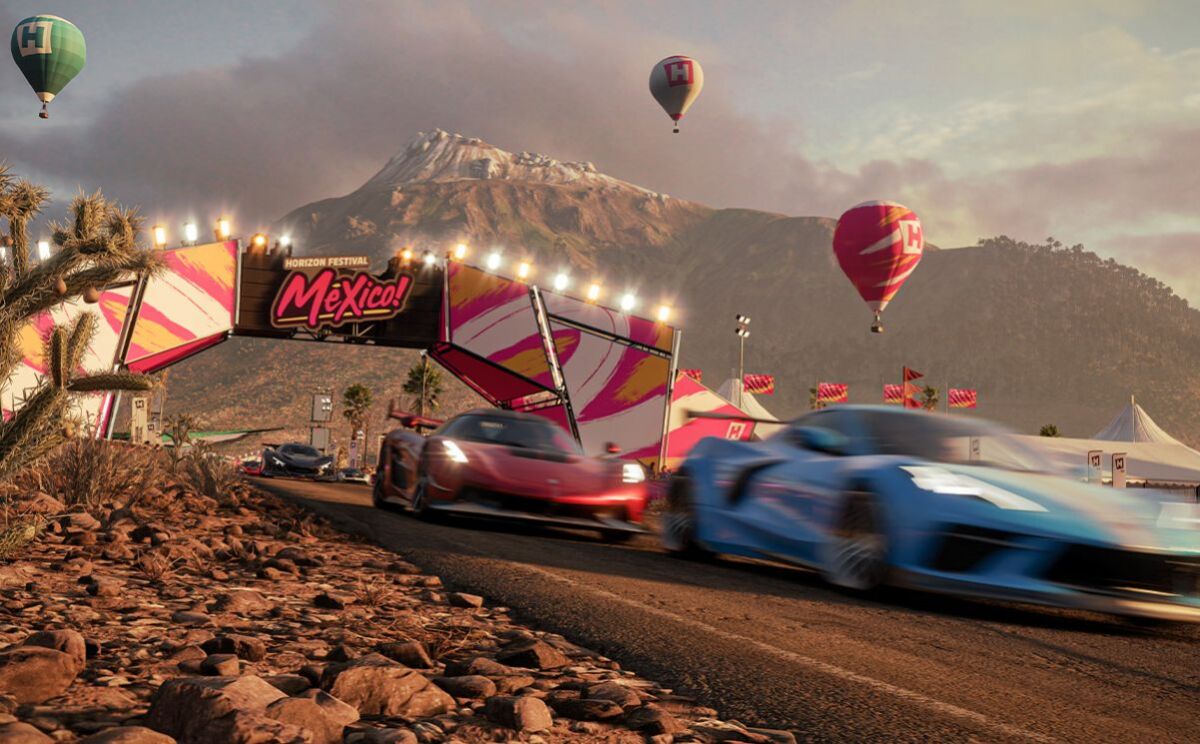 Developer: Playground Games
Publisher: Xbox Game Studios
While the Forza Motorsport series is all about racing on proper tracks in a heavily simulated environment, Horizon is all about the fun of slamming a Ferrari into a tree at 200mph, then driving away consequence free. Forza Horizon 5 looks to bring that energy and excitement to the series once again, taking the action to Mexico. With a diverse open world to explore, and the fact that the game is leaning more into the creation of custom events and other fun activities, Horizon 5 might be the best the series has ever been.
Halo Infinite | TBC 2021
Developer: 343 Industries
Publisher: Xbox Game Studios
In another timeline, we'd be playing Halo Infinite right now, and the discussion regarding the Xbox Series X | S launch probably would have been a lot different. While the core gameplay looked good (or I thought it did anyway), the footage shown from the reveal proved that Infinite needed more time in development. However, Halo Infinite re-emerged at E3 2021 looking better than ever, including a multiplayer reveal that has fans both new and old more excited than ever for the franchise.
Redfall | Summer 2022
Developer: Arkane Austin
Publisher: Bethesda
Don't you just hate it when those pesky vampires start showing up in your sleepy American town to cause havoc? That's the premise for Redfall, in which a science experiment gone wrong has unleashed a vampire horde, and you've teamed up with some friends to take them out. Considering Arkane's pedigree when it comes to the first-person games, it's likely this will be more than just your standard co-op shooter, meaning it could be Xbox's crown jewel in 2022.
Starfield | November 11th, 2022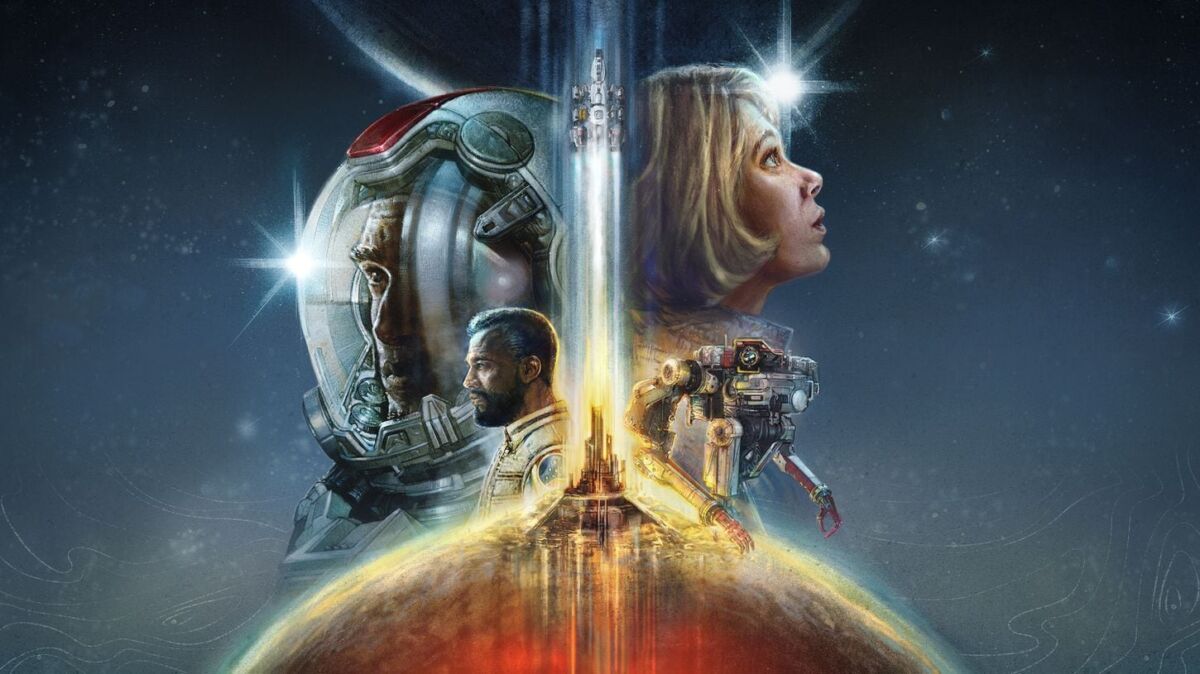 Developer: Bethesda
Publisher: Bethesda
It feels almost like Babe Ruth calling his shot to pencil in a specific release date a year and a half in advance, but let's be honest, Starfield is probably going to be delayed again before November 2022. Billed as a Skyrim like RPG in space, it was unknown whether or not Starfield would be an Xbox exclusive after Microsoft purchased Bethesda, but Todd Howard confirmed during E3 2021 that Starfield is for Xbox eyes only. If it's even just half as successful as The Elder Scrolls, Xbox have a true hit on their hands with this one.
Hellblade 2 | TBC 
Developer: Ninja Theory
Publisher: Xbox Game Studios
Ninja Theory's blend of third person action adventure/psychological horror was an utter thrill to behold, but Hellblade: Senua's Sacrifice felt like a fairly self-contained story, so it'll be interesting to see where Ninja Theory goes with Hellblade 2: Senua's Saga. At the very least, the power of the Xbox Series X | S should make for an even more beautiful looking game, because my god, the first Hellblade looked fantastic.
Fable | TBC
Developer: Playground Games
Publisher: Xbox Game Studios
Xbox's resident adventure RPG has been dormant for nearly a decade now, aside from a rubbish Kinect game anyway, but Playground Games are at the helm to bring the Fable series back into the mainstream. Not much else is known about the upcoming game, such as whether it's a sequel or a reboot, but one thing is for certain: we're excited. Or, I am at least. You get the point. I want more Fable.
State of Decay 3 | TBC
Developer: Undead Labs
Publisher: Xbox Game Studios
Undead Labs' open world survival game State of Decay is barrelling headlong towards its third iteration, and it'll be interesting to see how the latest game grows the formula. The first game felt relatively small scale, while the sequel upped the ante with bigger maps, more zombies and 4-player co-op. Perhaps State of Decay will feature a persistent online world, like DayZ? I don't know, but that debut trailer looked bleak.
Forza Motorsport | TBC
Developer: Turn 10
Publisher: Xbox Game Studios
The Forza series has become the Xbox's flagship racing game, but the true genius of the franchise is that it can have its cake and eat it too. Horizon offers a looser, more free flowing and exciting game, while Motorsport is for those dedicated racing purists. Motorsport games always look and play fantastic though, and the upcoming Forza Motorsport will be a big addition to the Xbox Series X | S.
Everwild | TBC
Developer: Rare
Publisher: Xbox Game Studios
I'd love to describe Everwild to you, but right now, I'm not even sure what it is or what it's about. All I know is there's a magical world to explore, and it's developed by Rare, who are responsible for Banjo-Kazooie and Sea of Thieves. Apparently Rare are still playing around with gameplay ideas for the game, so consider this one in a state of flux for the moment. Still, it's something new, so that's exciting.
Avowed | TBC
Developer: Obsidian
Publisher: Xbox Game Studios
While many would have liked to have seen Obsidian tackle a Fallout: New Vegas remake, the developers have announced that they're working on their own fantasy RPG, along with their work on The Outer Worlds, which is just New Vegas in space. Only a brief trailer for Avowed has been shown as of yet, but the footage shown points to a dark fantasy filled with secrets to uncover. Hopefully, it also means no frostbite spiders like Skyrim. Please. I hate them.
As Dusk Falls | TBC
Developer: Interior/Night
Publisher: Xbox Game Studios
Possibly one of the most intriguing reveals ahead of the Xbox Series X | S launch was As Dusk Falls, an interactive drama that follows the lives of two families affected by a botched robbery in small town Arizona. The story takes place over the course of 30 years, where "your choices will matter". Most interesting is that Microsoft are taking a gamble on Interior/Night, a debut studio made of devs from Quantic Dream and Sony. As Dusk Falls is their first game, so hopefully it'll be worth the wait.
Perfect Dark | TBC
Developer: The Initiative
Publisher: Xbox Game Studios
It's been over 15 years since we've seen Joanna Dark deliver her own special brand of super spy work, but Microsoft are bringing her back with a brand new Perfect Dark. Developed by The Initiative, Microsoft's own Santa Monica-based super team of developers that features talent from across the world, Perfect Dark is the first project for the fledgling team. Handling a high profile reboot right out of the gate is a lot of pressure, so we're crossing our fingers that The Initiative pull it out the bag.
Third-Party & Timed Xbox Exclusives
The Gunk | September 2021
Developer: Image & Form Games
Publisher: Thunderful Group
More than just the name of the stuff that accumulates around your plughole, The Gunk sees a duo of scavengers land on a planet inhabited by a corruptive parasite. Developed by the same team behind the SteamWorld Dig games, The Gunk will explore when you should do the right thing. The planet being threatened by The Gunk will die if you don't do something, but if you've got your own problems, is it worth getting involved?
12 Minutes | August 19th 2021
Developer: Luis Antonio
Publisher: Annapurna Interactive
If Game of the Year awards were handed out on concept alone, 12 Minutes would probably be lined up to make a killing when it launches. An interactive top-down thriller, you control a man stuck in a time loop after a detective kicks down the door to his apartment, accuses his wife of murder then beats him to death. Fun times. With full voice acting from James McAvoy, Daisy Ridley and Willem Dafoe, 12 Minutes is one to keep an eye on.
Sable | September 23rd 2021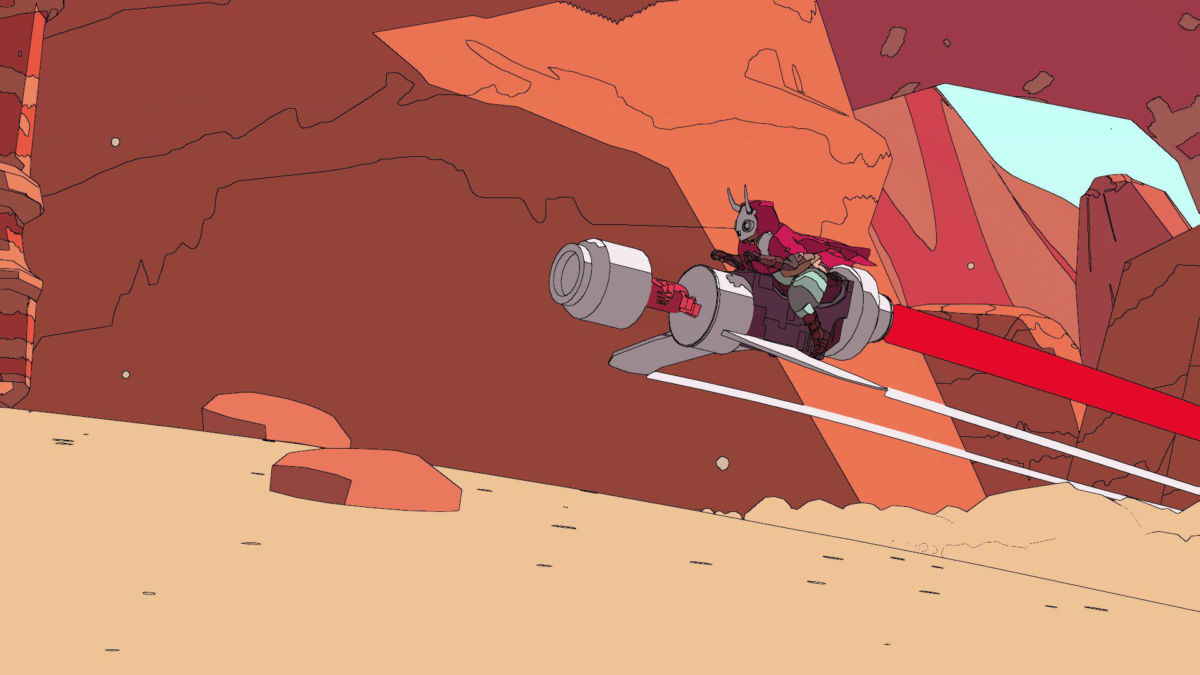 Developer: Shedworks
Publisher: Raw Fury
A solid 12/10 on the "phwoar" scale alone, Sable looks like one of the loveliest games ever made. Putting exploration at the heart of its gameplay, you control the titular Sable as she completes her "Gliding", a pilgrimage of sorts that'll take her through vast deserts that have become strewn with the wreckage of crashed spaceships. Players are free to tackle the desert's secrets however they like, and can even customise their hoverbike to boot. Hopefully we'll hear more about a release date soon enough.
Warhammer 40K: Darktide | TBC 2021
Developer: Fatshark
Publisher: Fatshark
The developers over at Fatshark have certainly nailed down a formula, that formula being Valve's Left 4 Dead applied to Warhammer. After creating two Vermintide games, which focused on 4 player co-op survival in the popular fantasy world of Warhammer, Darktide takes that same premise and applies it to the oppressive, future world of 40K. Hopefully, it'll be just as good, if not better, than 40K: Space Marine for the PS3/360, which was quite underrated.
Scorn | TBC 2021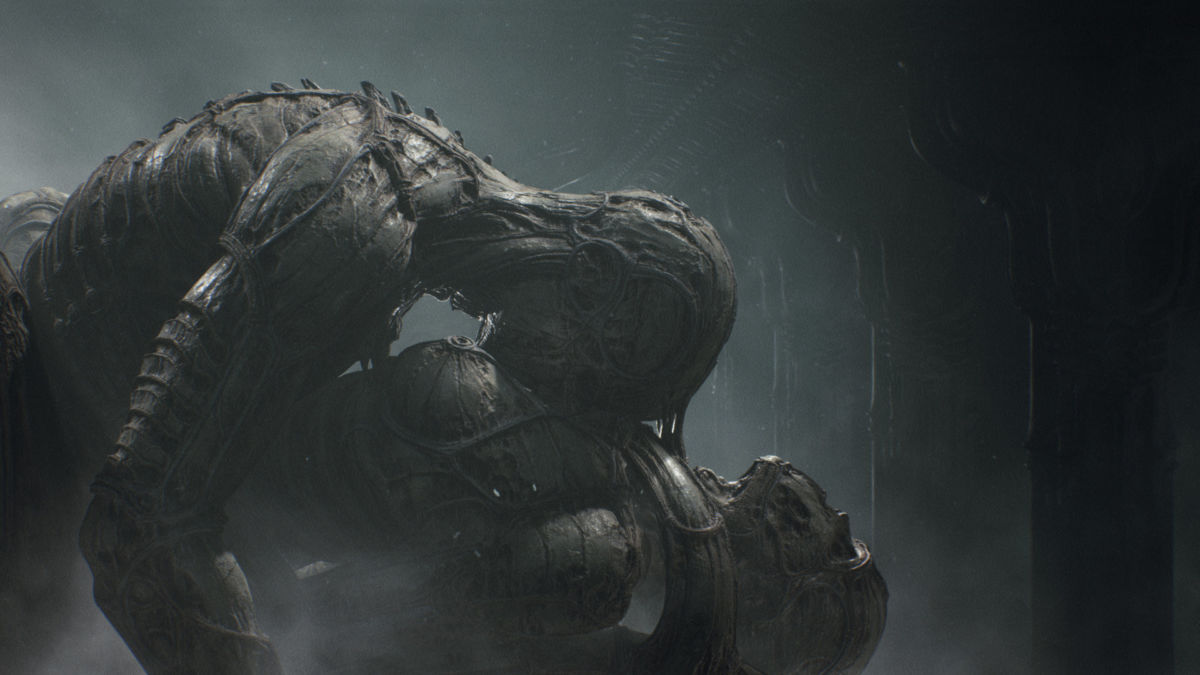 Developer: Ebb Software
Publisher: Ebb Software
The Xbox Series X | S seems to be becoming a bit of a home for timed exclusive horror games. Okay, maybe two examples isn't enough for a trend, but between The Medium and Scorn, that's a lot of spooky times. Anyway, if you're a huge fan of the works of H.R. Giger and enjoy horror games with a healthy side order of phallic shaped objects, Scorn should be right up your alley. Better still, it'll launch day one for Xbox Game Pass.
S.T.A.L.K.E.R. 2 | TBC 2022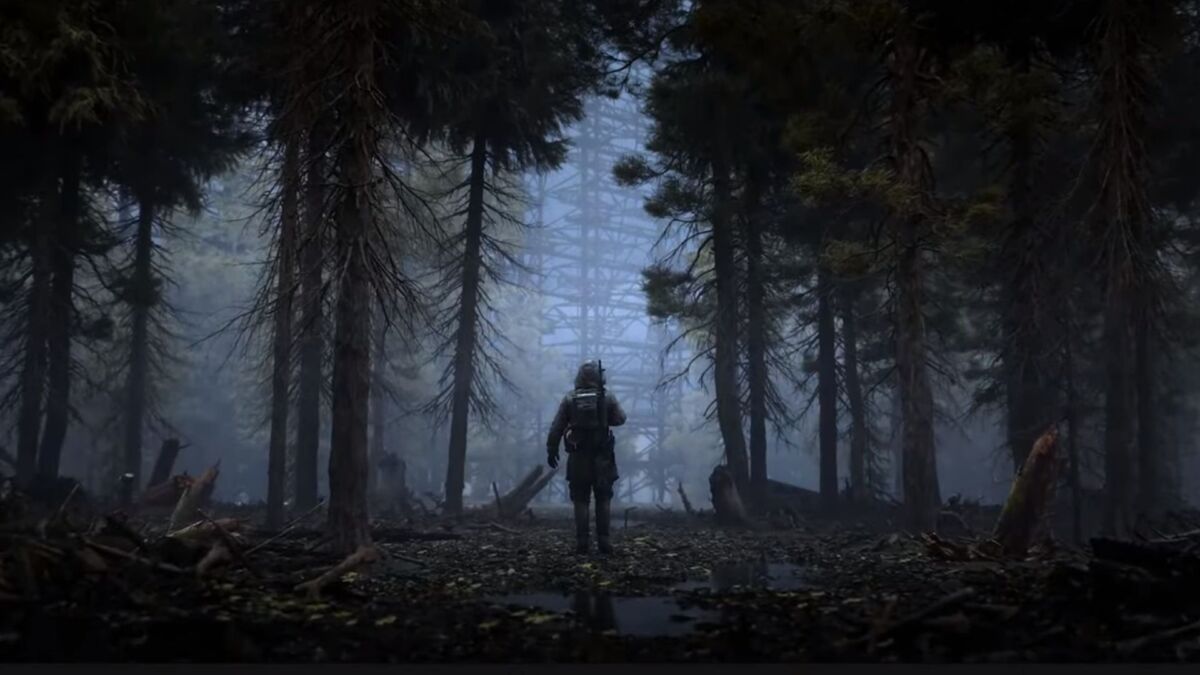 Developer: GSC Game World
Publisher: GSC Game World
S.T.A.L.K.E.R. has been a name synonymous with PC gaming for years now, so it was interesting to see that the sequel would be coming to Xbox Series X | S as well as PC, proving that the Xbox/PC overlap worked both ways. A blend of FPS survival sim and horror, in S.T.A.L.K.E.R. 2 you venture into the Chernobyl Exclusion Zone on the hunt for some powerful artifacts, but the mutated denizens of the nuclear wasteland have other ideas.
READ NEXT: Biggest New Games of 2021 & Beyond
Some of the coverage you find on Cultured Vultures contains affiliate links, which provide us with small commissions based on purchases made from visiting our site. We cover gaming news, movie reviews, wrestling and much more.