Whisper it, but the eight generation of consoles might have two of the best launch line-ups we've ever seen. Thanks to the consumer-friendly ability to upgrade to next-gen games from the last-gen all for free, as well as the general strength of what we have coming up, the PS5's launch games are looking tantalising.
The launch line-up really can be make or break for a new console. Without Halo, would the original Xbox have reached such success? Similarly, if Stadia had launched with exclusives from big names, would it have been more than a footnote in gaming history? Unlikely, but you never know.
The PlayStation 5 is certainly looking strong for launch day, it featuring next-gen ports as well as some indie weirdness to provide the variety on top of brand new entries in monolithic franchises. Hey, there's still time for them to announce Knack III. That might be the killer app.
Here are the PlayStation 5 launch games, which we will be adding to and updating the closer we get to the date.
PS5 Launch Games: The Full List
Above you will find all of the launch games for the PlayStation 5 on November 12th, including which games will have free upgrades if you've already bought them on PlayStation 4.
PS5 Launch Games: What You Need To Know
Assassin's Creed Valhalla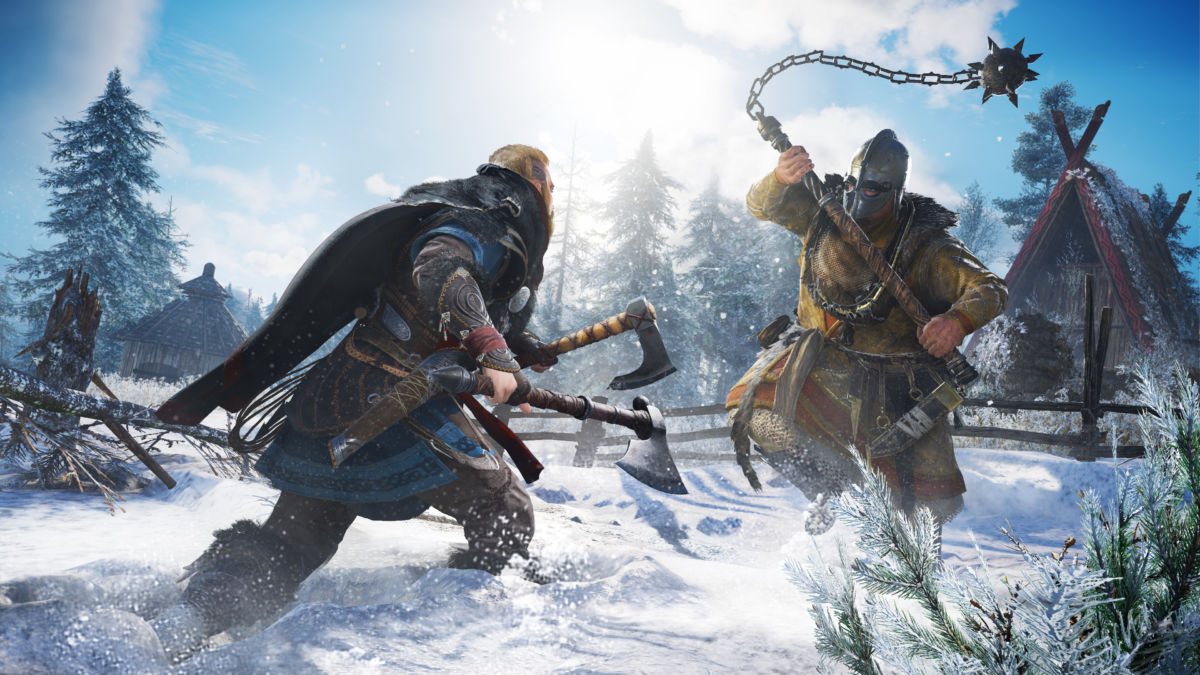 Developer: Ubisoft Montreal
Publisher: Ubisoft
The latest in the nu-Creed series, Valhalla will follow you and your viking pals as you ransack England while making it a place to call home. While not quite as large as Odyssey, Valhalla will feature the ability to essentially build up your own village, as well as to indulge in viking rap battles. That's a system seller right there.
Astro's Playroom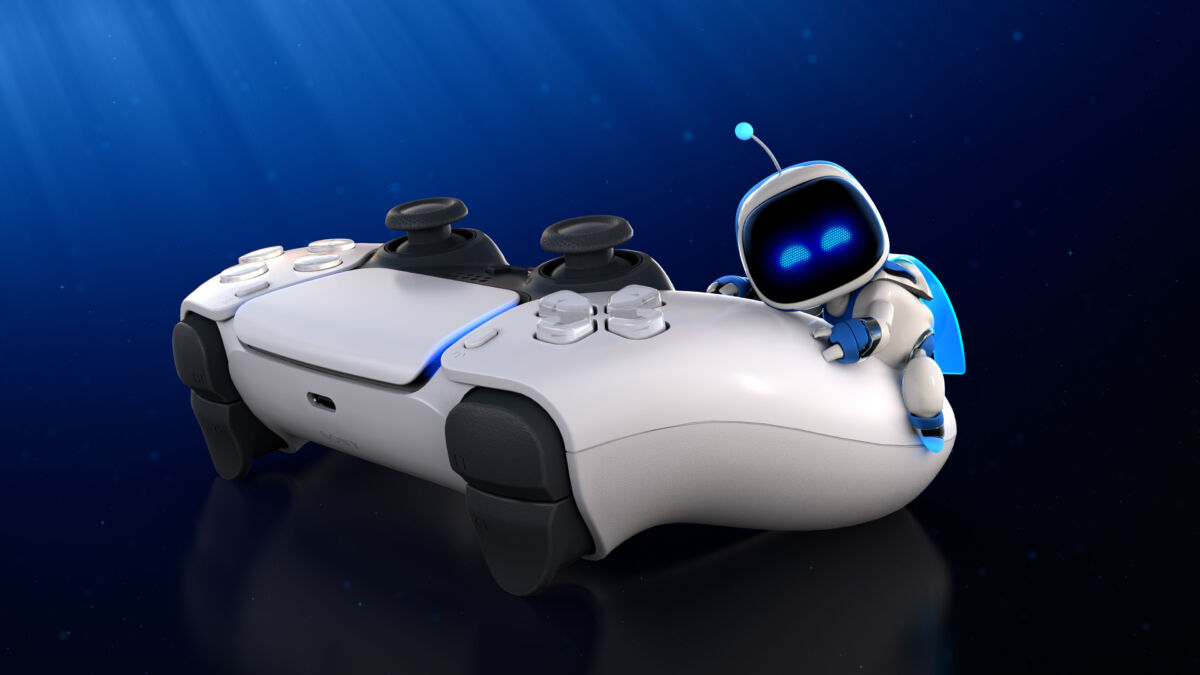 Developer: Japan Studio/Asobi
Publisher: PlayStation Studios
Astro's Playroom will be a pack-in title for the PlayStation 5, meaning that, much like The Playroom on the PS4, it will be completely free. The game will take full advantage of the PS5's new DualSense controller, much like Astro Bot Rescue Mission made full use of the PSVR. A sequel to that game would be killer, but we will take this for now.
Bugsnax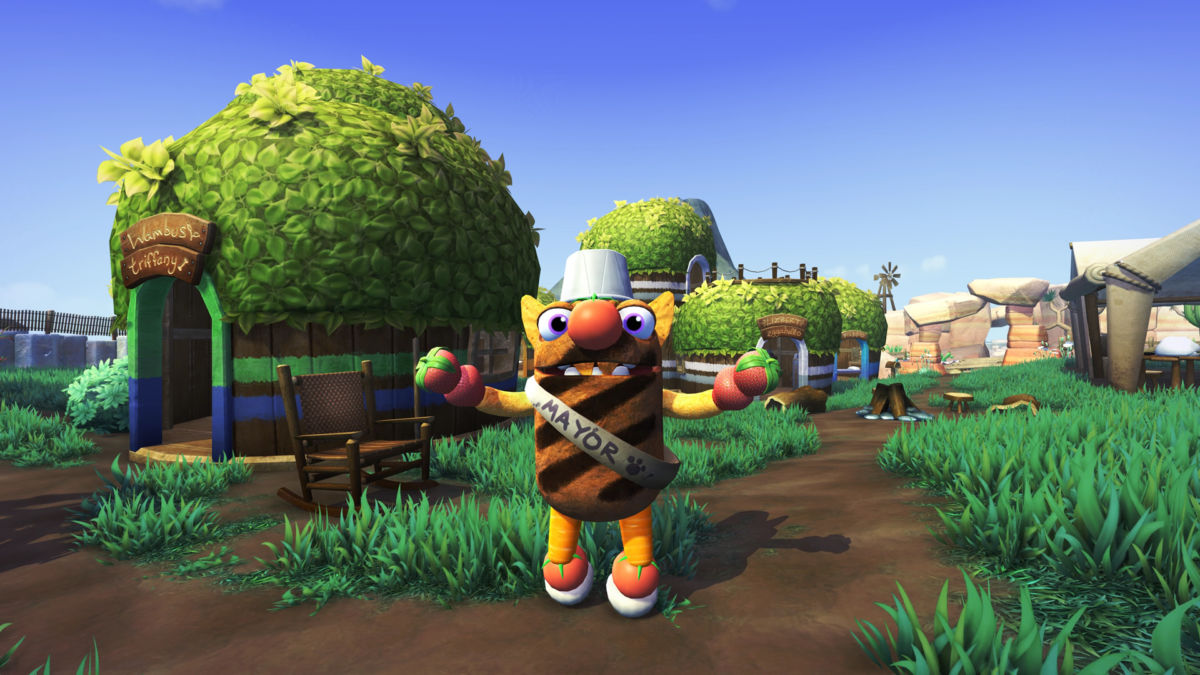 Developer: Young Horses
Publisher: Young Horses
We're talkin' 'bout Bugsnax. There's a temptation to write just a bunch of confused screaming here, such was the weirdness of Bugsnax's reveal. Coming from the not-okay minds behind Octodad, Bugsnax tasks you with cataloguing bugs on Snaktooth Island while hunting down your lost friend. There's already a cult of Bugsnax brewing, so this might become much bigger than anyone realises.
Call of Duty: Black Ops Cold War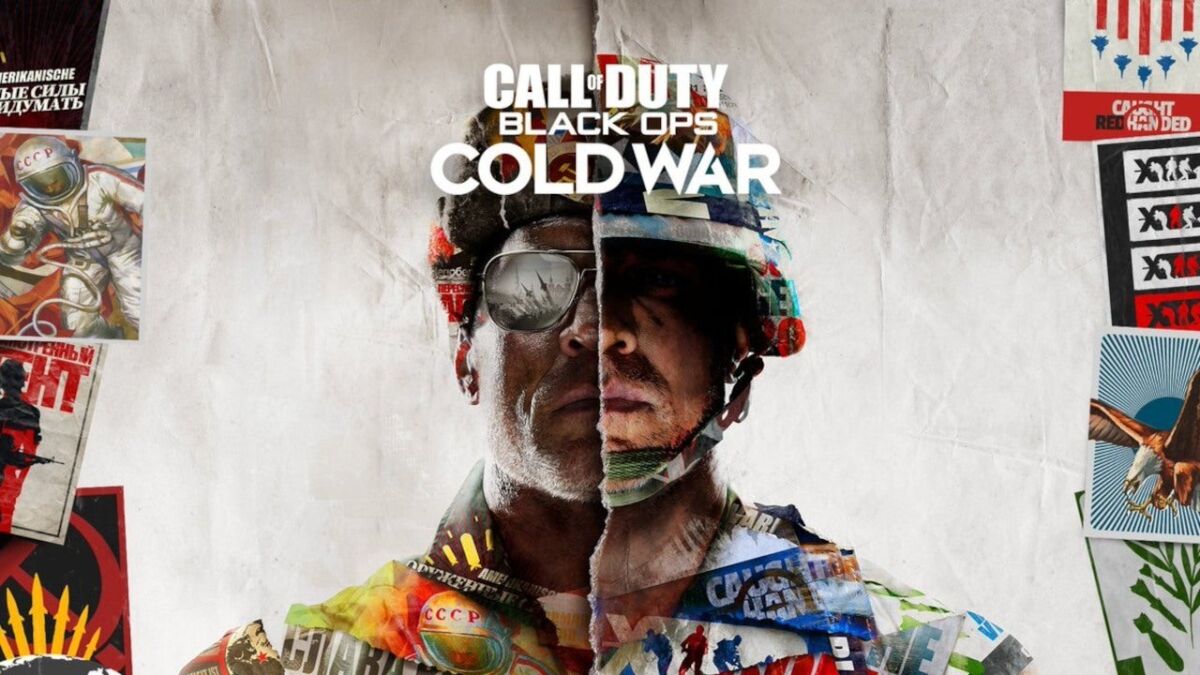 Developer: Treyarch
Publisher: Activision
So technically this isn't an out and out launch game, but it does release one day later on the 13th, so we will allow it. Call of Duty: Ghosts was a launch game for the PlayStation 4, and with the only requirement being to make something coherent instead, Black Ops Cold War on the PS5 should do just fine. No free upgrade for this one, you will instead have to buy the more expensive version to upgrade from PS4 to PS5.
Demon's Souls
Developer: Bluepoint
Publisher: PlayStation Studios
The PS3 cult classic is back, and this time it looks like it will be getting the audience it deserves. The remake kings over at Bluepoint are behind this ninth-gen update for the Souls progenitor, so it's almost guaranteed it will be up to scratch. Another guarantee when it comes to Demon's Souls? Lots of dying and you throwing your brand new PlayStation 5 out of the window.
DIRT 5
Developer: Codemasters
Publisher: Codemasters
The hard-as-nails off-road racer is back for the PlayStation 5 and it can be yours for free if you buy its PS4 version. DIRT 5 isn't a massive overhaul of the formula, but it simply adds to the good stuff from the forth entry to make what looks like one of the most complete racing experiences. Beware the difficulty curve, though: it's no Burnout.
Fortnite
Developer: Epic Games
Publisher: Epic Games
A port that is sure to just print money, Fortnite will shift console units like little else with the game's younger players likely badgering their parents into it for higher frames and better visuals. Based on how the PS4 seems to chug with the more experimental stuff the game is trying the older and more complex it gets, the PS5 version could be a shot in the arm. Not like it needs it, though.
Godfall
Developer: Counterplay Games
Publisher: Gearbox Software
Godfall is an ARPG that looks like it might not reinvent the wheel, but still offer plenty of fun. One of the first games announced for the PlayStation 5, Godfall is a class-based "looter slasher" with aspirations to become one of the biggest new live service games on the PlayStation 5. With you trying to prevent an apocalypse in a high fantasy, let's wait and see for a bit more from Godfall.
Marvel's Spider-Man: Miles Morales
Developer: Insomniac Games
Publisher: PlayStation Studios
One of the more confusing reveals from the PS5 games event, Miles Morales will be a standalone experience in the same vein as inFamous: First Light that follows on from the events of the previous game. Spider-Man has been used as a benchmark for the power of the PlayStation 5, so expect Miles Morales to show just what the big white beast is capable of. You can also pay extra for an edition that will give you Spider-Man: Remastered, complete with new Pete face.
NBA 2K21
Developer: 2K Sports
Publisher: 2K
Even if you're not a huge NBA fan (or 2K fan, for that matter), the trailers for NBA 2K21 have done a lot to convince people about the power of next-gen. Play basketball in higher fidelity than ever before when 2K21 launches for PS5 on November 12th, though beware the monetisation that seems to seep through every pore of the franchise. Still, that's some great sweat.
No Man's Sky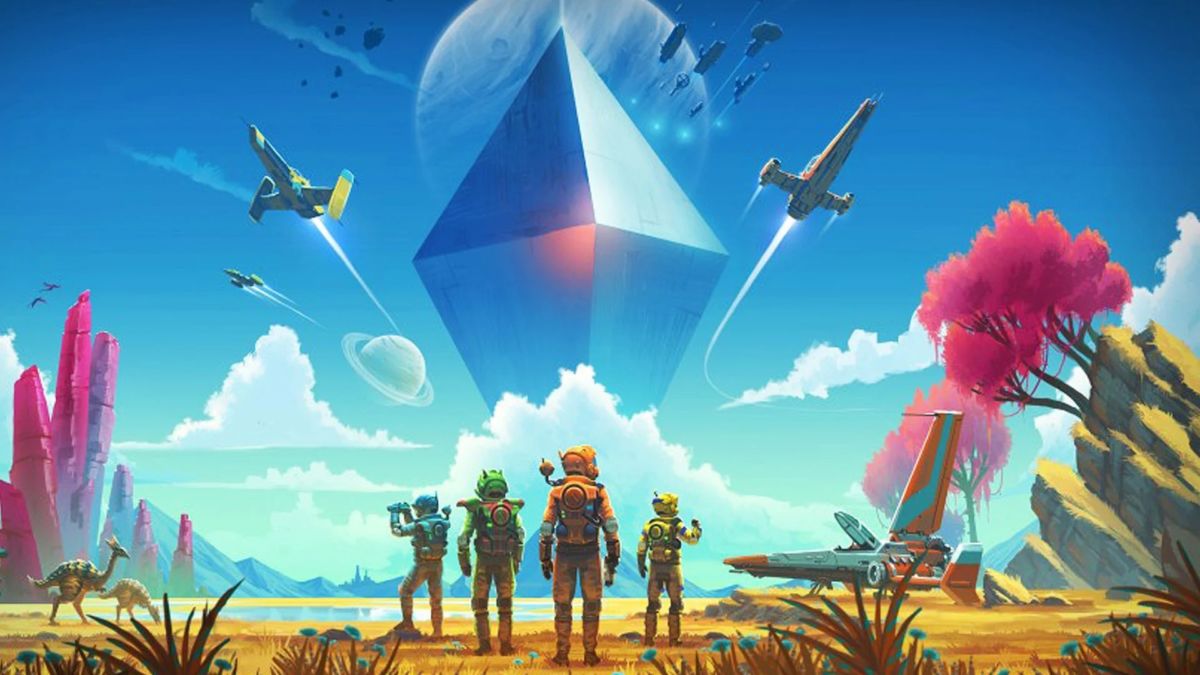 Developer: Hello Games
Publisher: Hello Games
The biggest redemption story in gaming history will begin a new chapter on the PlayStation 5. For anyone who already own No Man's Sky on PS4, it will be a free upgrade for PS5 and come with a whole host of DualSense compatibility features, as well as retaining PSVR support via backwards compatibility. If you wrote NMS off at launch, you could do a lot worse than giving it another try for the PS5 launch.
Observer: System Redux
Developer: Bloober Team
Publisher: Bloober Team
Observer: System Redux is a bit of a curiosity. It's a remaster that veers towards being a remake with how much has been overhauled, yet you can't get a free upgrade for it if you already own it on PS4. Might be a bit of a hard sell for those who have already played Observer, but it's a game that deserves to be played by everyone at least once as one of the best horror games ever made.
Planet Coaster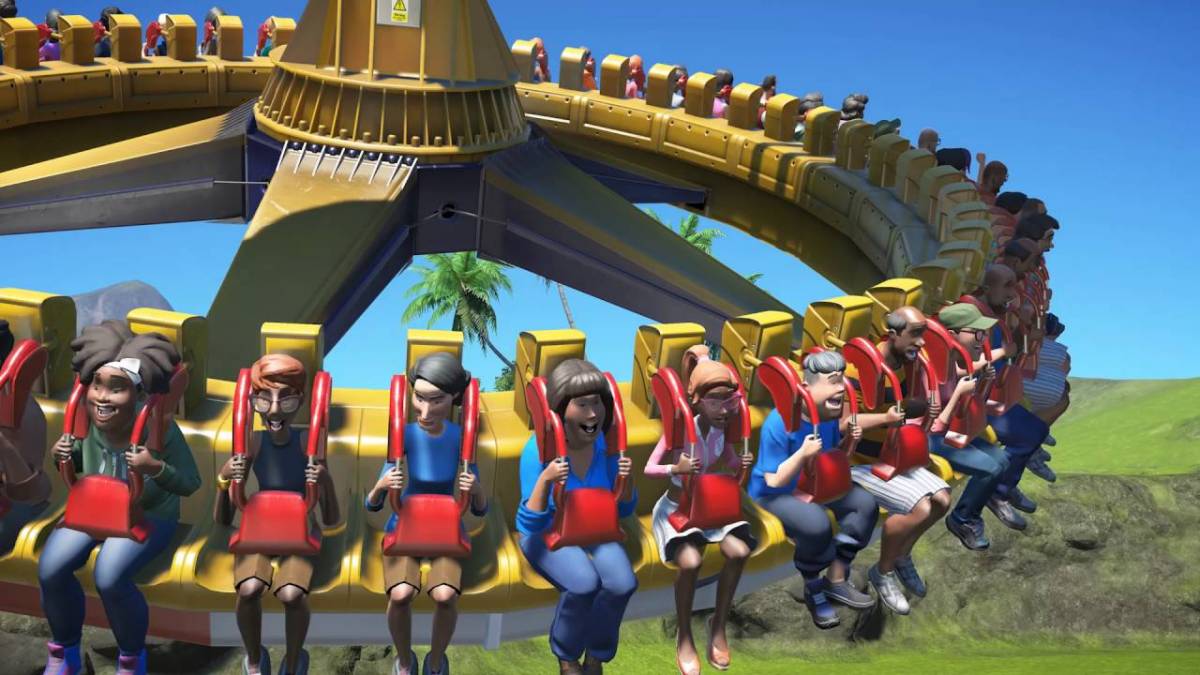 Developer: Frontier Developments
Publisher: Frontier Developments
Despite being on PC for years now, the brilliant Planet Coaster is only just coming to consoles, it actually being pushed back from its current-gen release to fall in the next-gen window. You build up your theme park bit-by-bit, creating a wonderland of excitement that would make Alton Towers worried. Or you can just create an absolute nightmare for your visitors that they cannot escape from.
Rainbow Six Siege
Developer: Ubisoft
Publisher: Ubisoft
Better get your corner-peeking fingers ready. Rainbow Six Siege will be a free upgrade for PS4 players on PS5 and will also allow cross-play between generations. It's a fantastic multiplayer game that should continue to carve out a new audience on next-gen. Does it even need a sequel at this point?
Sackboy: A Big Adventure
Developer: Sumo Digital
Publisher: PlayStation Studios
Sackboy is looking every inch like the classic platformer a new PlayStation console deserves. A spin-off from the LittleBigPlanet, which itself could do with a new game, Sackboy will feature support for up to four players and will also be a free upgrade if you buy its PS4 version. It's developed by Sumo Digital, who previously worked on LittleBigPlanet 3 and did a pretty good job, too.
The Pathless
Developer: Giant Squid
Publisher: Annapurna Interactive
The Pathless is an eye-catching open world exploration game in which you play as an archer in a forest inundated with evil. Backed up by an eagle, you must skip, jump and shoot your way past evil and restore light to the forest. With it also launching on PS4 on the same day, The Pathless will be a free upgrade for PS5 if you own its other version, and vice versa.
Warhammer: Chaosbane – Slayer Edition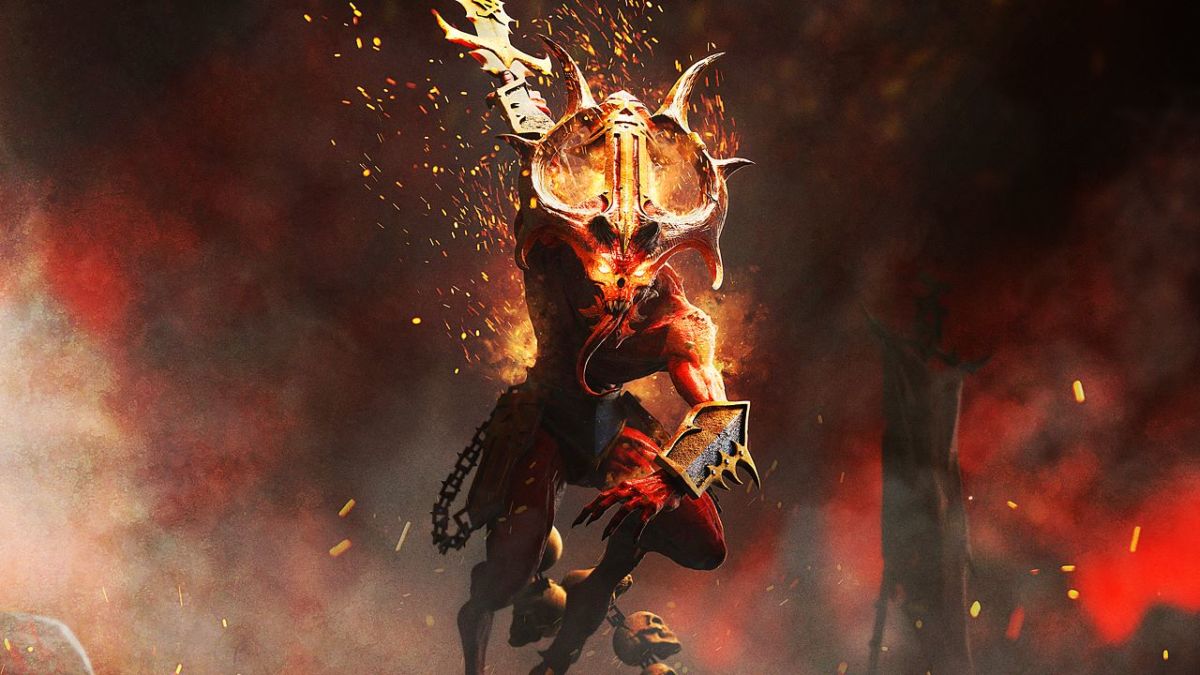 Developer: Eko Software
Publisher: Nacon
Warhammer: Chaosbane will be available from the first day of the PS5's launch in its Slayer Edition, which includes all twelve DLC packs and 4K at 60FPS. Its PS4 version has a pretty slender 63 on Metacritic, but you could probably do a lot worse if you want some straightforward dungeon crawling on your new PlayStation.
Watch Dogs Legion
Developer: Ubisoft
Publisher: Ubisoft
The most ambitious Watch Dogs game to date, Legion chucks you into London and asks you to go nuts. Well, your end goal is actually to stop a fascist military group by the name of Albion, but trying remembering that when you're playing as someone's grandmother. Legion features the next step of Shadow of Mordor's Nemesis system in that you recruit pretty much anyone to your cause.
WRC 9
Developer: Kylotonn
Publisher: Nacon
Just in case DIRT 5 wasn't enough tricky racing for your PS5 launch games, along comes WRC 9. Featuring two new game modes (including co-op) and new rallies, all backed up by a deep customisation system, WRC 9 will be available as a free upgrade on PS5 to those who already own it on PS4.
The PlayStation 5 launches November 12th in the US, Japan, Canada, Mexico, Australia, New Zealand and South Korea. It launches on November 19th in the rest of the world.
READ NEXT: Which PS4 Games Are Cross-Play With PS5?
Some of the coverage you find on Cultured Vultures contains affiliate links, which provide us with small commissions based on purchases made from visiting our site. We cover gaming news, movie reviews, wrestling and much more.