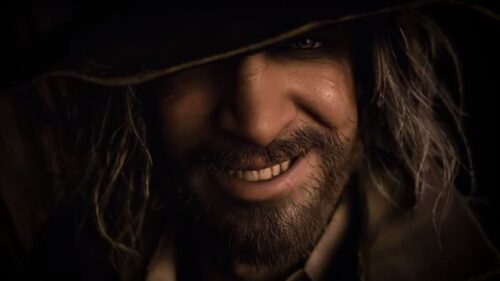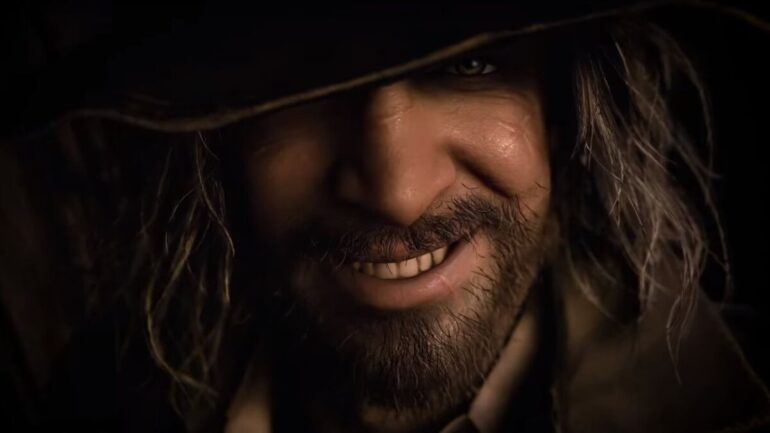 This Resident Evil Village review contains very minor spoilers.
In the world of Resident Evil, the bioweapons are constantly adapting and changing, while many fans are asking the series to stick to its roots closely and others want the games to evolve beyond the latest entry. It makes things odd when a new installment falls directly in the middle of that.
Resident Evil Village is the latest main entry for the franchise and a continuation of the events from the previous main foray, Resident Evil 7: Biohazard. Whereas the last game attempted to recreate some of the fear found in the first classic RE, this new episode is aping the beloved RE4 in many ways while once again ramping up the action. Village moves even further away from the traditional zombie situation, all with only the faintest hints of innovation on the experience.
The fairytale book intro of the story tells you all it needs to about the tone of the game and how far we are from Raccoon City, even if the links back to those times are obvious. It's been three years since the events of RE7 and the tale begins with family time, as Ethan Winters thinks that they've finally put the tragic ordeal behind them, only to realize that there was so much more he has yet to face. Confusion, twists, turns, and a colorful class of circus rejects mixed with European folklore line the plot and make for an exciting adventure that doesn't overstay its welcome.
The game's presentation accents this with creepy environments, gorgeous landscapes and trimmings, as even on my base PS4 I had to stop and admire the setting and shifts between grandiose castles and snowy hills to chilly lakes and desolate mineshafts. Lighting and color blending excels in the RE Engine, along with the flow of large pools, all of which make the environments cascade well from location to village hub, even if the spatial aspects don't always line up. The few parts where it became sluggish did not take away from the experience, especially after seeing how enemies interacted with these creations. Being able to spot a monster by their shadow in the swaying light, or with the sparks their bladed weapons make along the walls in the complete dark, became extremely tense and engaging moments where my pull of the trigger felt like an instinct reaction of Ethan's more than a necessity to pass the section.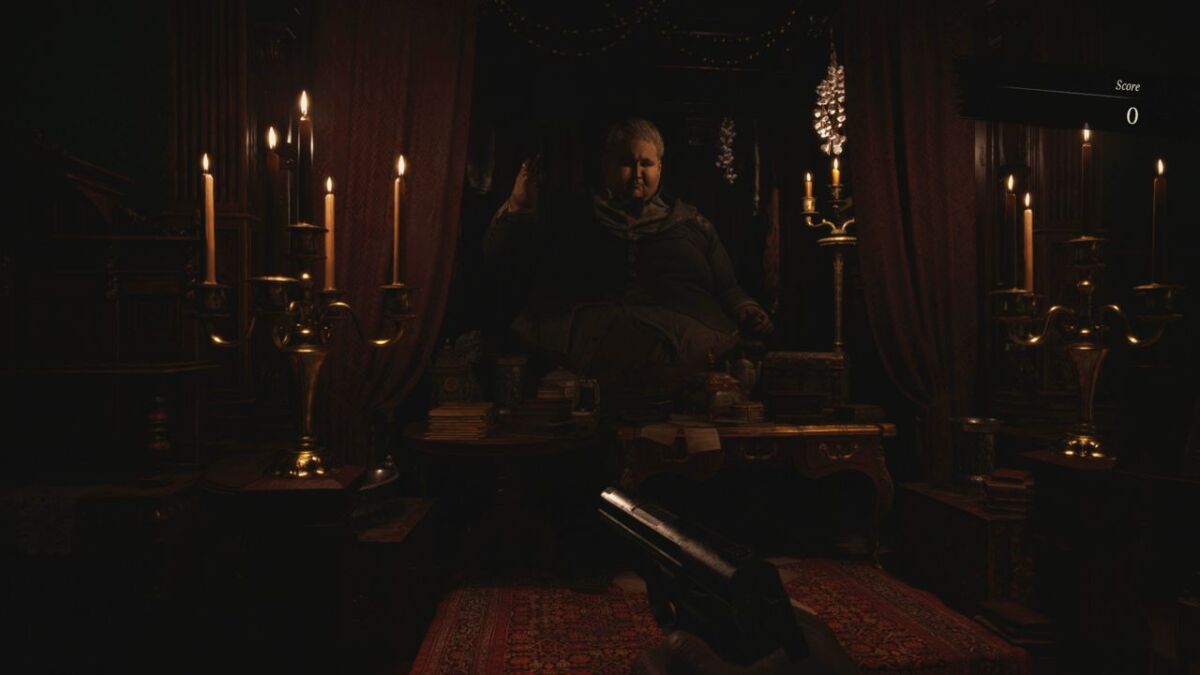 I miss Dulvey Parish, Louisiana, the fictional setting of Ethan's first encounter with the Molded, traded out for the neo-Castlevania-esque Europe that surrounds the eponymous Village, which acts as the central staging grounds for locations that offer more variety with varying degrees of horror atmosphere. The setting itself is a reminder that we can't go home again. We all have to leave the (un-)safety of the mansion or plantation eventually and open up the environment, whether it's for gameplay or scope, watching RE forego its comfort zone in an attempt to do more and progress the story. Fear not, the opening scene alone in the Winters' house has several references to older familiar times — and one extremely nice bathroom.
Village's attempt to balance out its scary elements with action and oddities feels more like psychological horror, pulling at deeper fears than just an invasion. Much of these events target players who are parents or spouses and can feel that particular terror. The horror generates some truly surreal moments and its visuals carry weight when they need to, minus a ridiculous boss fight here and there.
At some points, it seemed Capcom felt bad that we'll never receive another true Silent Hill game and wanted to provide an uneasy comfort with these sections. It's still a horror game, simply imbued with more fantastical elements than probably any game in the series so far. The vampires, werewolves, ghouls, little dolls, and gargoyle-like creatures are very frightening in their own world if the player can immerse themselves into it. There is a good bit of enemy variety and the various sections mix these up well so they don't get boring too quickly.
The circus rejects I mentioned earlier act as individual bosses, each having their own section of Village's world that Ethan must fight through. These areas also all have their own haunting flavor, along with new mechanics and items. Lady Dimitrescu was all over the advertising with talks of horniness, but she is, in fact, only in about 30% of the game. A disappointing fact for some, (including me), but the sections where I knew less about my enemy were more intriguing and threatening. Heisenberg was the other somewhat fascinating foe, but I had trouble getting past his nearly-cartoonish voice with the Van Helsing-inspired attire. Village's big bads make for a good selection of bosses, even if they aren't quite the Bakers or Mr. X.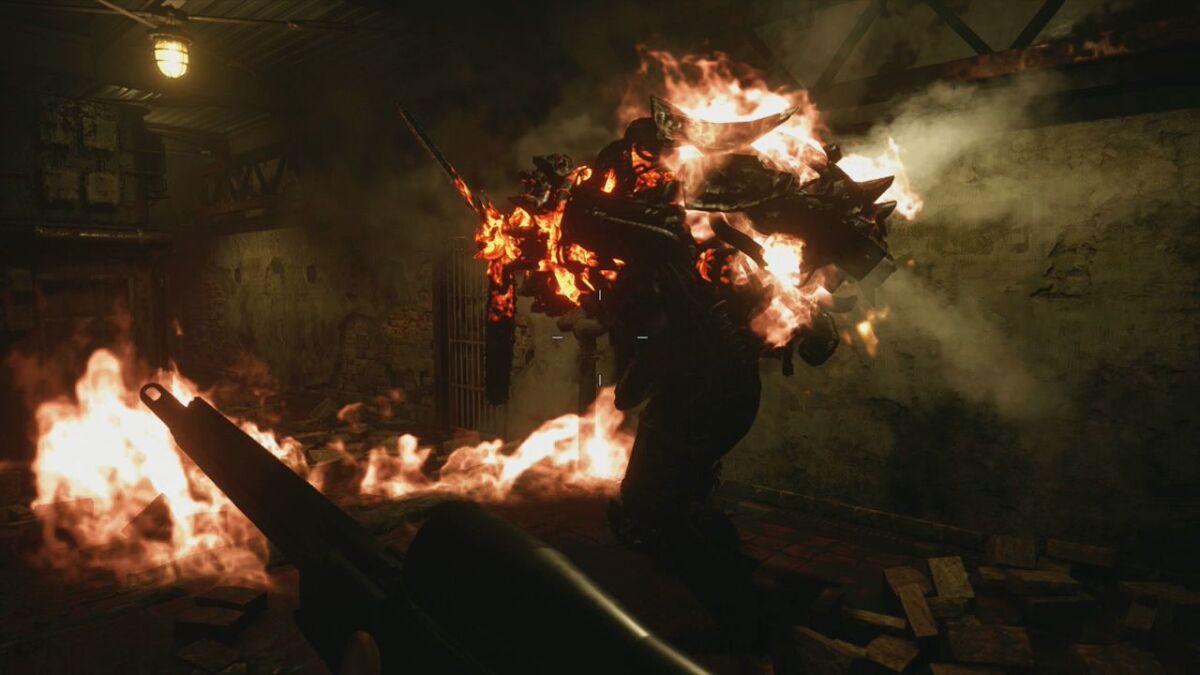 Even if it is somewhat artificial through scripted events, the game wants players to feel as though they're being chased around much of the game (not just the castle), as there are so many big enemies to avoid, and a lot of "run for your life" scenes. So many of these fights are in small play areas and only a couple are interesting. A couple of these individuals can be lame-duck antagonists, especially if luck keeps putting the player behind them or they forego attacks for no reason. Thankfully, the normal combat is still energetic and pleasing, with my only real complaint being the accuracy on some of the weapons, like the sniper rifle, which could use some tweaking. I also noticed the hitboxes for interacting with items felt quite annoying. Overall, the horror versus action balance still feels like a lost formula, but nothing ever lasts so long that it can become truly infuriating.
The puzzles aren't too awful either, but there are a greater number of them. I had more trouble just getting lost in the labyrinth-like areas, even when the game gives hints on where to go. Exploration is helpful, however, as money is needed for The Duke, Village's new merchant. Backtracking through the main area isn't too troublesome, because things change up a bit and there is always something else to look for. There's also a new cooking element that replaces the permanent stat increase items from previous games, but this can require a lot of running around.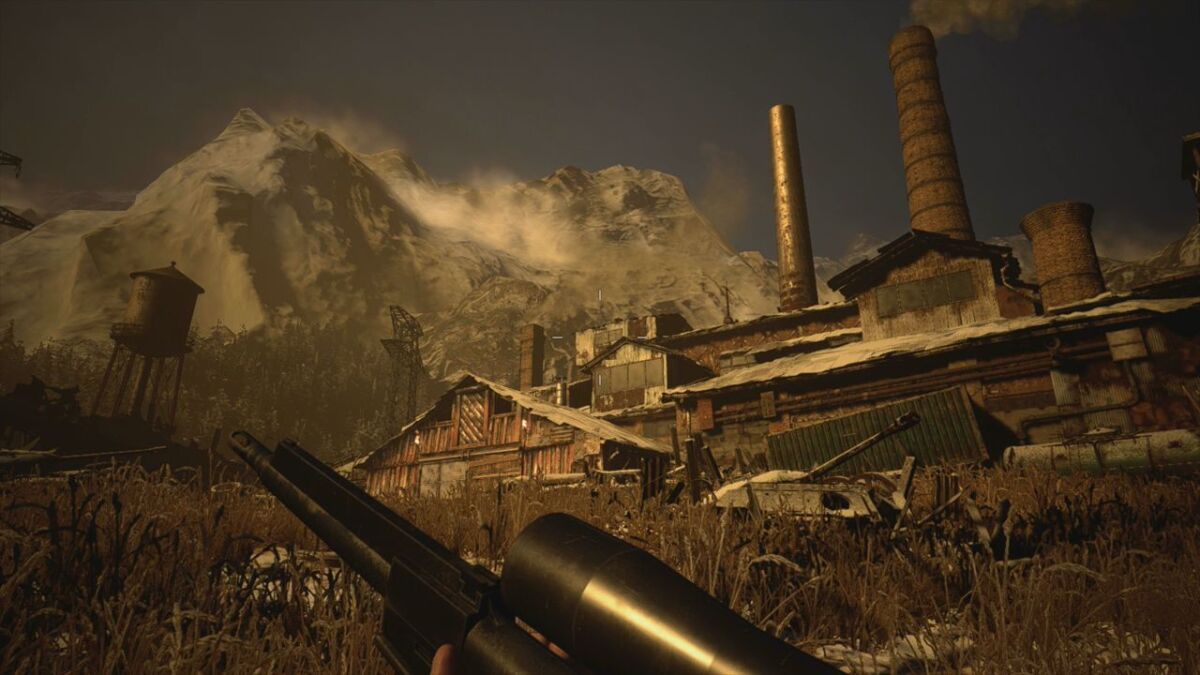 Juggling weapon upgrades, items, and selling treasures is amusing, especially with the returning attaché case. I'm glad it's back, so I can have a blast organizing, but all of the color is drained from that screen so the act is a lot less charming and my little rows don't look as pristine. The menus themselves have a few extra annoying clicks that could have been cut out, but they may keep some players from selling off items they meant to keep. Saving, on the other hand, feels much quicker and the loading screens never felt too long.
Village's writing is pleasant and easy to enjoy, even if I'm not as in love with the setting and premise. The story isn't too convoluted if the player is willing to read everything around them and it sets up some attention-grabbing paths at the end in a way that won't resonate with all of the fans, but will intrigue those who are willing to follow Capcom's lead. While Ethan's personality has been brought out more, it isn't quite enough to make him interesting and he spends so much of his time getting beat up and brutalized, with his incredible regenerative powers keeping him from being completely mutilated. They did give him a throwaway line about having some training under his belt now, so it makes sense later when he starts using the big guns against hordes of lycans.
Village has its flaws, and I don't mean the reused assets — which are hard to avoid in a game that encourages the player to check everything — or the varying quality in enemy textures. The setting, enemies, and combat mostly works, but not always and not always together. However, none of that takes away from an otherwise enjoyable experience. Those going in not caring that it might not feel exactly like Resident Evil or who understand that sometimes the cracks will show are going to have the most enjoyment from the game. Finish it, enjoy the Mercenaries mode, unlock bonuses, and play it again. That's exactly what I'll be doing.
A PS4 code was provided by PR for the purposes of this review.
READ NEXT: Resident Evil Village: How To Enable Ray Tracing
Some of the coverage you find on Cultured Vultures contains affiliate links, which provide us with small commissions based on purchases made from visiting our site. We cover gaming news, movie reviews, wrestling and much more.

Verdict
Ethan Winters is having another bad day as he fights to save his daughter in an adventure that has a lot to offer, even if it falls just short of its predecessor.