2021 has been an interesting year in strategy gaming, due to the various types of games published and innovations developers have taken to stand out in the crowded market. The biggest positive of this year's lineup is the fact that no single subgenre or subset of games has completely taken over the limelight, effectively giving room for a healthy diversity of design ideas – a definite benefit to the strategy genre and industry as a whole.
Perhaps 2021 isn't the biggest year for the genre, nor has any single game fully delivered as the next generation-defining smash hit, but, on average, the overall quality of the best strategy games this year has been decidedly solid — a complement few other genres can claim. There've been a few gems that hint at the innovative potential for the strategy genre and give plenty of hope for the future. Here's our list of the best strategy games of 2021.
The Best Strategy Games of 2021
15. Warhammer 40000: Battlesector
Developer: Black Lab Games
Publisher: Slitherine Software
Platform(s): PC, PS4, Xbox One
Starting off our list, Warhammer 40000: Battlesector sets the tone for the conversation for the majority of the games on this list in that it stands out as a perfectly competent turn-based tactics game. This particular style of strategy game is incredibly popular for Warhammer-licensed games and Battlesector represents both why this formula is so popular for that brand, but also that it can benefit from serious innovation if it's to avoid becoming too formulaic, familiar, and, worst of all, boring.
Perhaps Battlesector's greatest strength is its presentation with excellent voice acting, writing, impressive visual design, and a solid soundscape that add levels of immersion, as well as showing the potential of strategy games as not only a genre for direct problem-solving, but also storytelling. Any Warhammer fan will be impressed at how well the tabletop feel comes across in Battlesector and players are guaranteed to spend many hours tinkering with the game's photo mode to craft the perfect scenes of gore and glory.
While the choice of Space Marines as the central protagonist faction comes across as tired and formulaic, as this faction has been done to death at this point, the Tyranid swarms are surprisingly well-implemented with an emphasis on troop positioning, swarm tactics, and combined arms warfare, making them the more compelling faction to play. Altogether Battlesector is a solid beginner-friendly Warhammer strategy game and a competently made tactics game in its own right with great potential for expanded story-telling.
14. Jurassic World Evolution 2
Developer: Frontier Developments
Publisher: Frontier Developments
Platform(s): PC, PS4, PS5, Xbox One, Xbox Series X | S
With the release of Steven Spielberg's Jurassic Park in 1993 and the franchise's subsequent proliferation, it'd only be a matter of time before a game based on the universe or premise of managing a dinosaur park would come along. Look no further than Jurassic World Evolution 2.
There's just something especially exciting about looking into Earth's past and wondering about a world where dinosaurs roam the land alongside humanity, behind the safety of elaborate security measures of course. Jurassic World Evolution 2 lets players realize their dreams of being the next entrepreneurial conservationist, scientist, and park manager tycoon who researches, breeds, and cares for, quite literally, a zoo filled with beasts long thought gone from the smallest of reptiles, to the terrifying T-Rex.
Jurassic World Evolution 2 makes our list as it's essentially a more successful redo of the original from 2018, alleviating major issues regarding park customization, terrain manipulation, and shortage of content, though just like Battlesector, there's little that the 2021 attempt does to really provide something evolutionary or fresh. The game's refined premise, as well as the license's name recognition, and bevvy of improved controls makes Jurassic World Evolution 2 a decent, albeit safe park management game that's worth checking out for the dinosaurs alone.
13. Vedelem: The Golden Horde
Developer: Castle Roaches
Publisher: Breda University of Applied Sciences
Platform(s): PC
A game doesn't have to be massive in scope to leave a big and long-lasting impression. Vedelem: The Golden Horde is the only free strategy game to make this list and despite its simple premise and basic gameplay loop, Vedelem perfectly and effectively encapsulates the survival strategy subset of games.
Players will take the role of a European feudal lord tasked with gathering resources, recruiting squads of troops, acquiring land, and building fortifications to face off against the encroaching Golden Horde invaders. Without any fancy bells and whistles, Vedelem provides tense tactical gameplay in spades, while at the same time plenty of opportunity for players to try themselves out as Medieval castle architects and plan out a well-defended settlement that'll stand against swarms of ferocious horsemen.
The obvious setback to Vedelem is that there's little the game does to freshen up or vary up the loop with a wide range of enemy types, complex logistics systems, or more granular construction mechanics that so many other survival strategy games, like They Are Billions or even the Early Access Age of Darkness do quite well. However, Vedelem is completely free, meaning there's no reason not to check it out and its well-balanced tactical gameplay make it an excellent entry point into survival strategy and the wider genre as a whole.
12. Tainted Grail: Conquest
Developer: Awaken Realms Digital
Publisher: Awaken Realms Digital
Platform(s): PC
Quite unique for the strategy genre this year is the presence of a number of digital board game adaptations. The first of these to make the list is Awaken Realms' Tainted Grail: Conquest, a roguelike deck-builder that includes sections of exploration and role-playing, as you learn about this twisted and dark world inspired by Arthurian legend.
Hands down Tainted Grail's best systems are its combat and character classes, with the former especially providing an incredible cast of challenging enemies to fight against that'll push the limits of your deck-building prowess, knowledge of card games, and tactical decision-making. The great range of character classes means players can tailor each run to their needs and vary up their decision-making and tactics.
It's Tainted Grail's relentlessly gray and twisted world, as well as bloated and sluggish exploration, that keeps it lower on the list. However, Tainted Grail: Conquest makes a great case for more successful digital adaptations of board games as viable and interesting strategy games in their own right.
11. Old World
Developer: Mohawk Games
Publisher: Mohawk Games, Hooded Horse
Platform(s): PC, macOS
One significant area of innovative movement in the strategy genre is in the 4X subset of games with Mohawk Games' Old World being the most ambitious and different of the bunch. The simplest way to describe Old World is that it's an Iron Age Antiquity-set game that crosses Crusader Kings' character management with Civilization's empire development.
The character and dynasty system is certainly one of Old World's selling points and shows how individual characters can play important roles in setting the empire's direction, court members feel like they don't quite have enough to do and that often they're relegated to unengaging empire resource gain stat boosts. The more successful system is the new Orders mechanic, which limits the number of moves players can make with their units and characters, which is both historically thematic and strategically compelling, as budding empire managers will need to consider priorities more carefully than in many other 4X grand strategy games.
There are only elements that keep Old World from being higher on the list, including the outdated and cluttered visual design, as well as the lack of a fleshed out tutorial to help players ease into the game's strategic complexities and new features. However, Old World's impressive new design ideas and excellent multiplayer support counteract many of its shortcomings.
10. Gloomhaven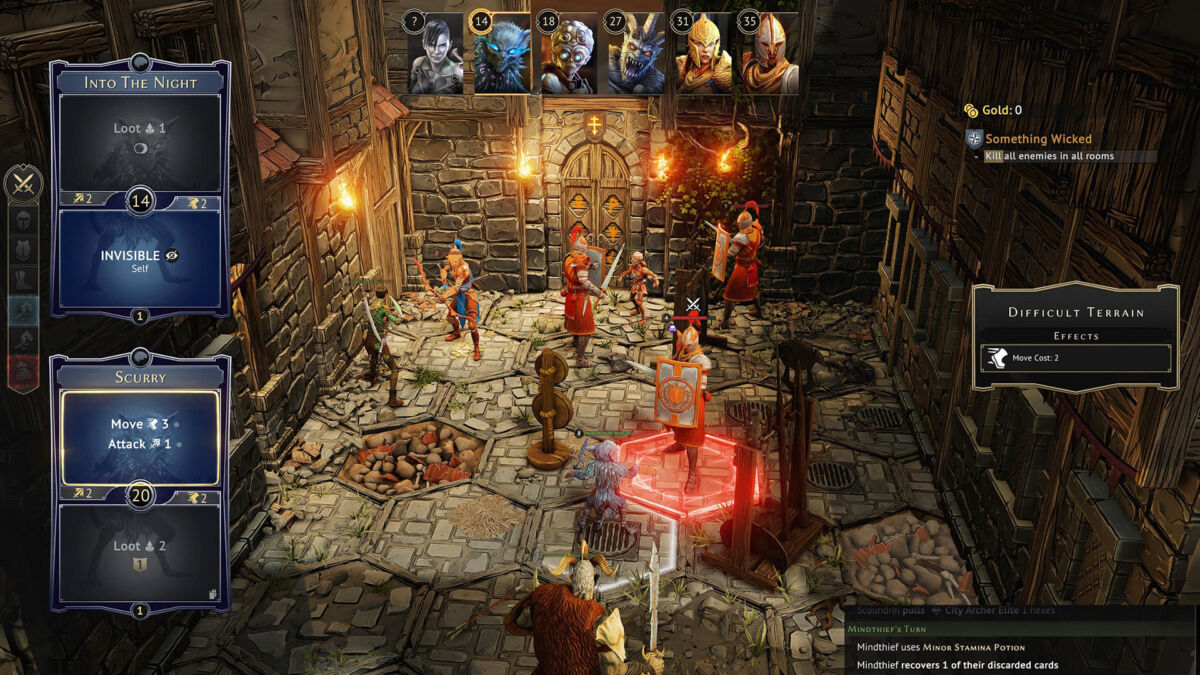 Developer: Flaming Fowl Studios
Publisher: Asmodee
Platform(s): PC, macOS
Another digital board game adaptation to make the list, Gloomhaven is a tactical role-playing dungeon crawler of the highly successful tabletop of the same name. Of all the recent digital tabletop adaptations, Gloomhaven does the best in translating not only the spirit of the board game, but also making it fit the video game medium.
There's a lot of logistical fiddliness with figurines, rules, and opening packs of equipment that may give Gloomhaven a kind of engaging tangibility on the table, though this could lead to plenty of unnecessary and pointless busywork in a different medium. By automating and simplifying a lot of the board game's clunkiness, the developers successfully emphasize gameplay and have the player get straight into the fun and challenging tactical action, trying different class abilities and party strategies.
To sum up, Gloomhaven is equivalent to a solid film adaptation of a well-regarded book, for example Denis Villeneuve's Dune: Part 1 to Frank Herbert's landmark novel. Granted, Gloomhaven does suffer from some bugs and technical inconsistencies that need squashing and polish, but it's still a great example of the best digital board game adaptations have to offer, in turn making board game classics all the more accessible.
9. Humankind
Developer: Amplitude Studios
Publisher: SEGA
Platform(s): PC, macOS, Stadia
Old World wasn't the only historical 4X grand strategy game to make its mark this year with fresh ideas for the formula, as Amplitude Studios brought their own unique expertise in 4X games to try their hand at a historical title. Humankind shows that this studio is one to keep your eye on, even if the game has some issues.
Simply put, Humankind is a beautiful game meant to bring ideas in a stunning and breathtaking audio-visual landscape that does its best to illustrate the evolution of human cultures across millenia, while also representing the growing sprawl of cities across the varied landscapes. Though the game aims for a timeless feel with its core cultural evolution system, the gameplay is mired by significant balance issues, UI inconsistencies, and several undercooked mechanics like religion.
Focused polish, extensive tweaking of numbers values and building interactions, and also a beefing up of some of its mechanics can make Humankind a game for the ages. As it currently stands, Amplitude's historical foray into the 4X subset of games is a decent 4X with the best combat system to date for any grand strategy game out there.
8. Fights in Tight Spaces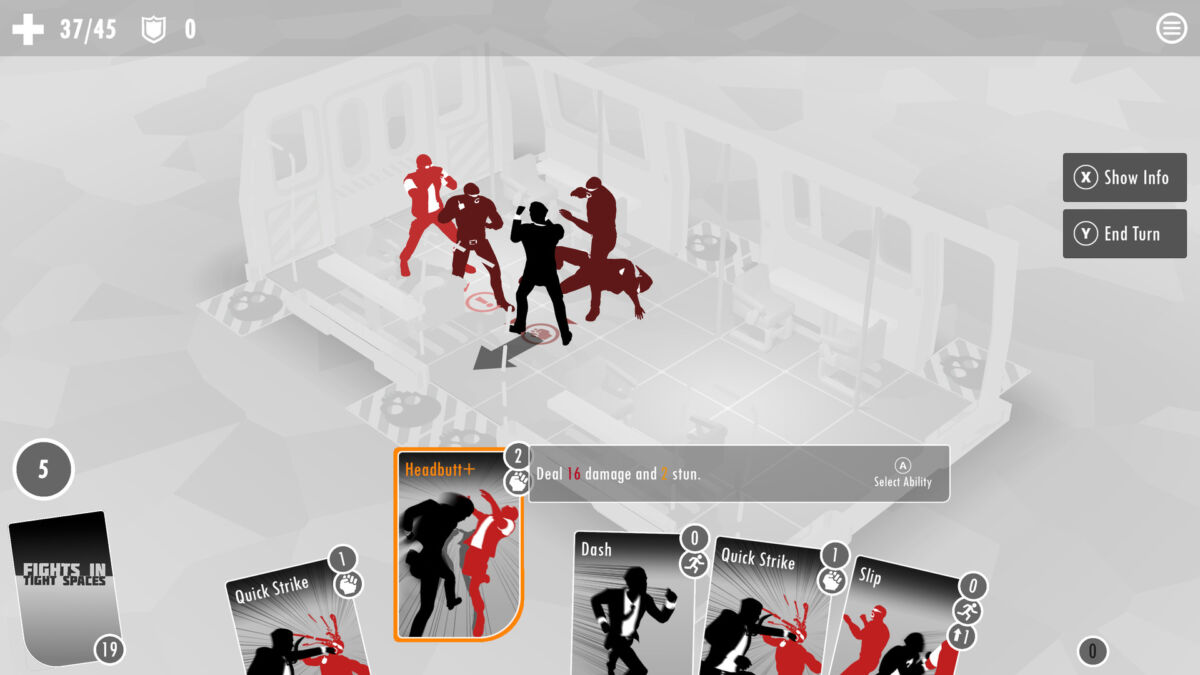 Developer: Ground Shatter
Publisher: Mode 7 Games
Platform(s): PC, Xbox One, Xbox Series X | S
Sneaking in at the very end of the year, Fights in Tight Spaces, just like Vedelem, proves that games can be small in scope, stylistically pleasing, and tight in execution and even give some of the larger games a run for their money. This is a game that can best be classified as a micro tactics game reminiscent of Bad North or Into the Breach where the focus of the gameplay is on small scale decisions with short-term ramifications and effects.
This hyperfocus on a specific set of tactical actions can lead Fights in Tight Spaces to come across as repetitive and perhaps too limited for its own good. Luckily, Fights in Tight Spaces' premise of taking the structure and theme of a fighting game, marrying it with deck-building mechanics, and throwing a bit combo resource building for special maneuvers, as well as the prevalence of terrain and environment ensures every fight challenge will engage the player and demand a continuous stream of creative decision-making.
The game's minimalist yet stylish graphic novel aesthetic language gives a similar vibe to SUPERHOT, keeping the player's attention on what's important and in general, Fights in Tight Spaces is almost like a turn-based tactics version of said action game with a greater focus on martial arts. Fights in Tight Spaces is a great, fast-paced game that you definitely shouldn't sleep on.
7. Age of Empires 4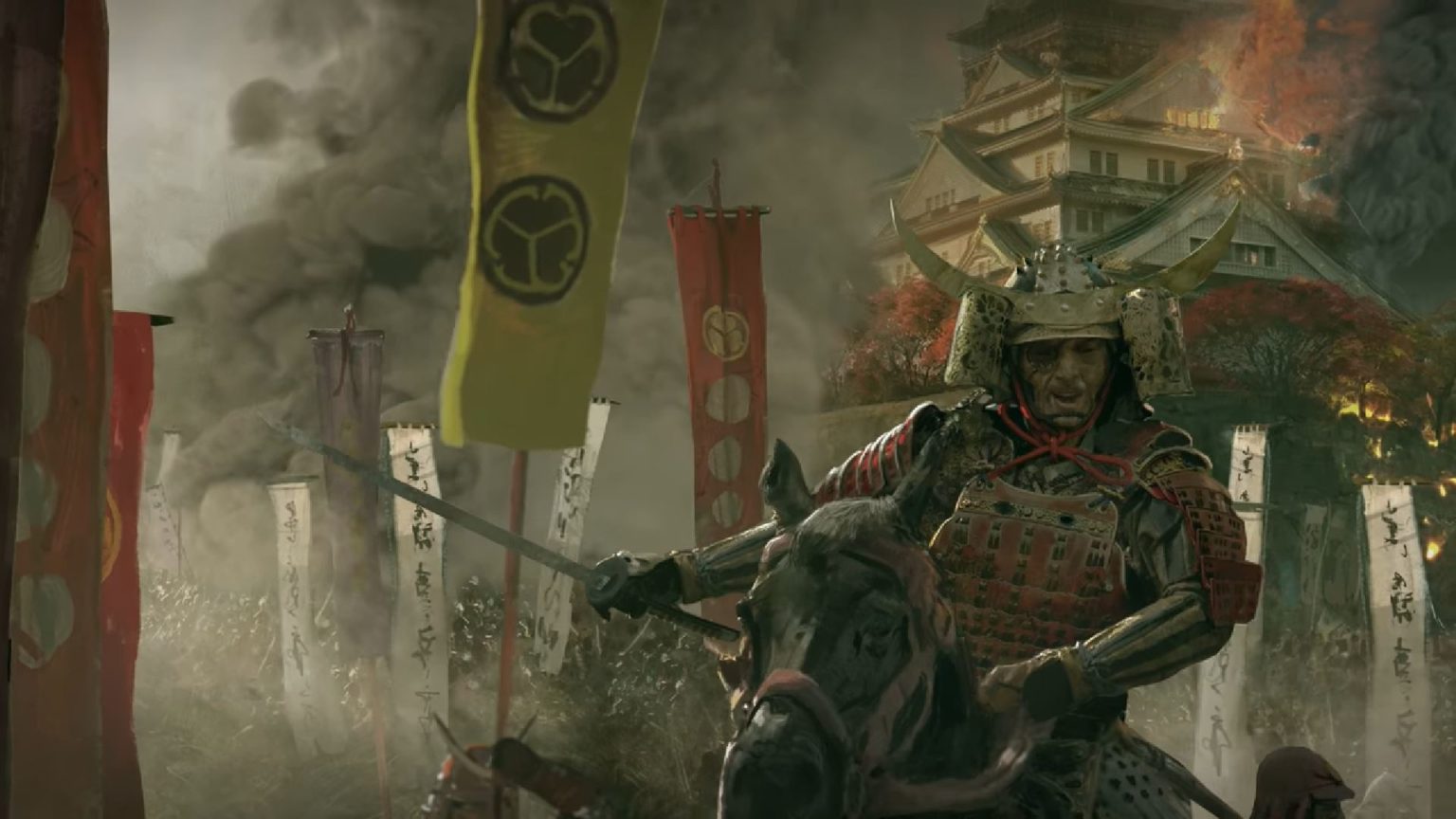 Developer: Relic Entertainment, World's Edge
Publisher: Xbox Game Studios
Platform(s): PC
Some may argue that the classic RTS subset is either dead or dying, but this disregards the nature of its popularity from the impactful legacy of traditional games of the subset like Age of Empires 2 and the impact of contemporary modified classic RTSs like Company of Heroes 2, also developed by Relic Entertainment. The release of Age of Empires 4 both confirms that the classic RTS subset still has a passionate and dedicated audience, but also shows some issues with these types of games, as well as the creative prison of franchise-oriented business decisions.
Age of Empires 4 is a solid RTS that sees players taking command of a historical faction from the Medieval period and play either solo campaign challenge missions and skirmishes or engage in competitive multiplayer, all the while gathering resources, building armies, and constructing fortifications. Looking at the greater context of the franchise, Age of Empires 4 feels like an updated and remixed version of Age of Empires 2 with some interesting faction design ideas, but has nothing outstanding to really set it apart as a classic RTS to carry the torch, keeping Age of Empires 4 from being at the very top.
Perhaps Age of Empires 4's stable and safer return to this long dormant franchise works in its favor as it both refreshes fond memories and avoids massive controversy. Ultimately, Age of Empires 4's varied faction design, familiar classic gameplay loop, and excellent setting give it a deserved spot on this list.
6. Evil Genius 2
Developer: Rebellion Developments
Publisher: Rebellion Developments
Platform(s): PC, PS4, PS5, Xbox One, Xbox Series X | S
One franchise that definitely benefited from a massive facelift was Evil Genius, a lair construction and management game that mixes the spy theme of a classic James Bond adventure from the villain's perspective with heavy doses of Despicable Me silliness, gadgetry, and general shenanigans. The animations, cartoonish charm, and updated graphics alone give Evil Genius 2 a unique flair and sense of whimsy that often gets missed or overlooked in strategy gaming.
Aside from the compelling and expanded lair building and management systems from the original, which give plenty of room and flexibility for players to go wild in designing their maniacal base of operations, Evil Genius 2 stands out primarily for filling a niche theme that puzzlingly doesn't get more attention given the current superhero-dominated film industry. Taking the perspective of the villain in the classic forces of justice versus baddies is a choice that will never get old, especially with the game's tongue-in-cheek sense of humor and light-hearted approach to the concept of world domination.
It's the World Domination component of Evil Genius 2 that unfortunately brings it down somewhat, with sending minions on schemes feeling far more like mandatory busywork and a tiring game of whack-a-mole than a fleshed out system of managing a criminal empire. Nevertheless, Evil Genius 2 is an incredibly fun management game that oozes personality and enjoyment that makes the whole logistical nightmare of getting a lair in order oh so satisfying.
5. Field of Glory 2: Medieval
Developer: Byzantine Games
Publisher: Slitherine Software
Platform(s): PC
Simulation wargames have chronically struggled to break into the mainstream of strategy gaming, despite the genre owing much of its success and existence to their long and storied legacy. It comes as a pleasant surprise to witness that wargame developers in recent years have taken the effort to make their complex games more accessible by including modern design sensibilities, and Slitherine's Field of Glory 2: Medieval is a great example of this trend.
The Field of Glory series also happens to be a digital adaptation of the eponymous tabletop miniatures game and the digital platform has done wonders to bring the tactical complexity of commanding historical armies across the ages to audiences around the world. There are few games that model the impact of terrain on tactical combat as well as Field of Glory 2: Medieval and this installment has the advantage of including improved UI, a more accessible style of warfare that includes noble Knights and levy spears, and great art direction.
As a spin-off of the main Field of Glory 2 series, Medieval does suffer from some content bloat and a lack of innovation in its faction choices, which may give the game a sense of repetitiveness. The game's historical authenticity, excellent turn-based tactical gameplay, and simple but important innovations to simulation wargames makes Field of Glory 2: Medieval one of the best strategy games of 2021.
4. Ultimate Admiral: Age of Sail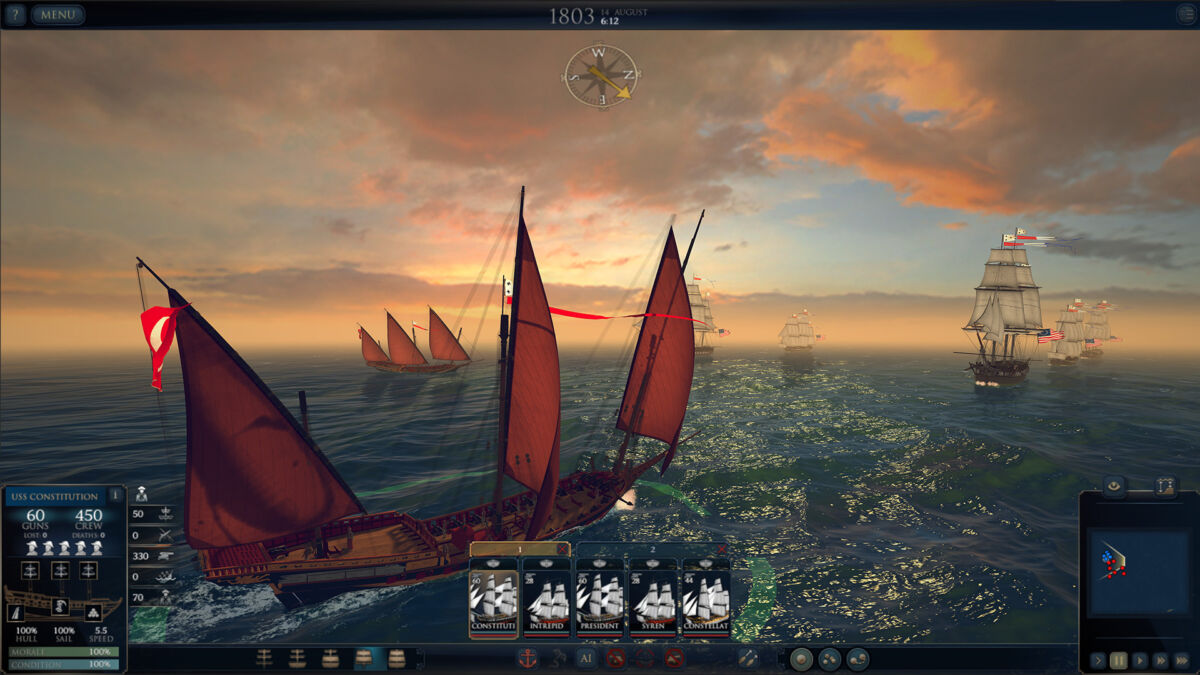 Developer: Game-Labs
Publisher: Game-Labs
Platform(s): PC
Speaking of wargames, the developers at Game-Labs are at the forefront of innovative game design in this subset of games with an emphasis on intuitive game controls, deep customization, and sound tactical decision-making. The previous Ultimate series of games tackled combat on land and with Ultimate Admiral: Age of Sail, Game-Labs forays into naval and amphibious warfare of the 18th and 19th centuries with plentiful small to medium scale ground combat to boot.
Warfare during the age of sail arguably is more popular in hardcore wargaming circles than in mainstream strategy gaming, so Ultimate Admiral's meshing of solid UI design and effective unit command system exposes this era and style of warfare to a wider audience. The sheer amount of customization, varied ships, and differences in weapons is absolutely dizzying and each of the distinct campaigns as either the Royal Navy or the fledgling US Navy gives players the opportunity to approach force composition and combat in completely different and refreshing contexts.
Ultimate Admiral: Age of Sail suffers from some terrain jankiness from the transition to a 3D game engine, while some missions are poorly designed and paced. Meanwhile, the game can also come across as overstuffed with customization options, leading to some choices feeling meaningless. This isn't enough to bring down Age of Sail's overall brand of quality and attention to detail, as it's one of the best modern naval combat strategy games of all time.
3. Loop Hero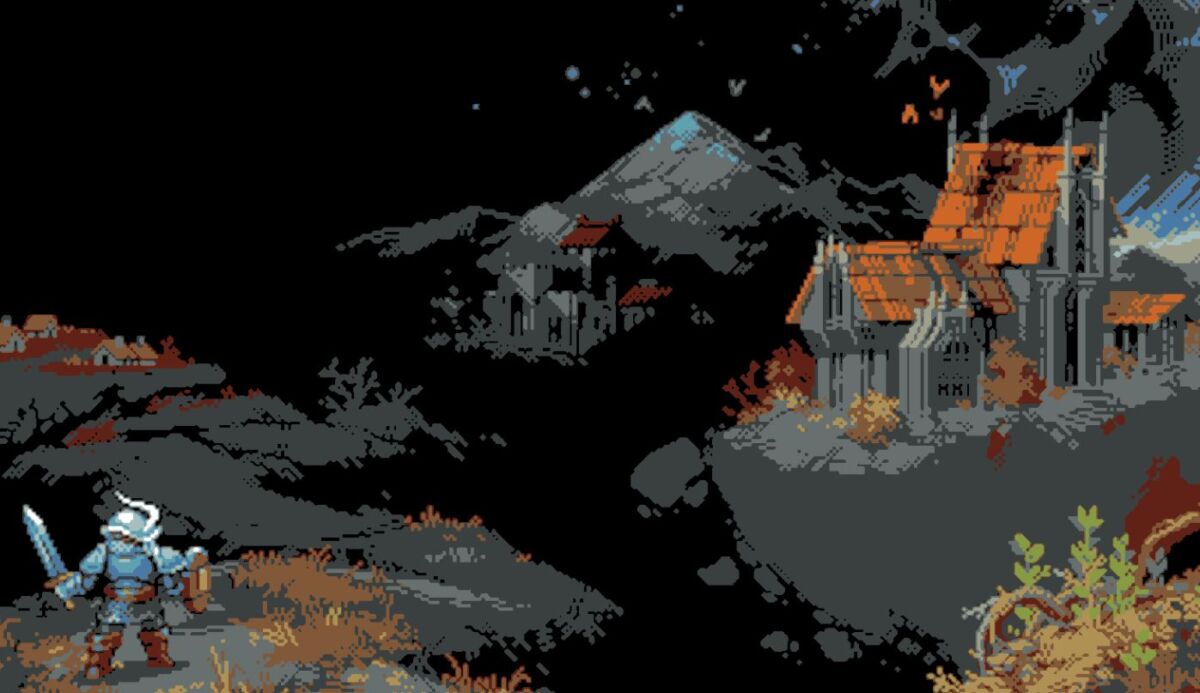 Developer: Four Quarters
Publisher: Devolver Digital
Platform(s): PC, macOS, Switch
Heading into the top three games of this year, these games represent the best innovative potential I've seen in a while and they show that high quality gaming can come from the most unexpected of places. Loop Hero takes the bronze for being one of the most solid roguelike strategy games in recent memory, with an overall structural integrity that rivals that of the classics, like FTL.
Unlike many roguelike strategy games that emphasize tactical gameplay, precision, and speed of reaction, Loop Hero goes for a more strategic approach in that it's the player's global decisions and long-term planning that cause the most impact and greatest level of enjoyment in engaging in the inherently repetitive loop of this gem. While Loop Hero does suffer from some grindy repetitiveness that so many roguelikes can fall into and the hands-off auto-battler style tactical isn't too impressive, there's enough mystery and creativity in the game's terrain laying mechanics, class system, and camp improvement feature to ensure that each run feels like a stepping stone towards completing a momentous task.
It also helps that Loop Hero offers an excellent pixelated art style that feels at the same time charmingly retro, but also modern due to the UI and character designs. Time will tell whether Loop Hero is simply remembered as yet another roguelike following in the footsteps of giants or a new genre-defining classic, but in its current state it makes a solid case for the latter.
2. Inscryption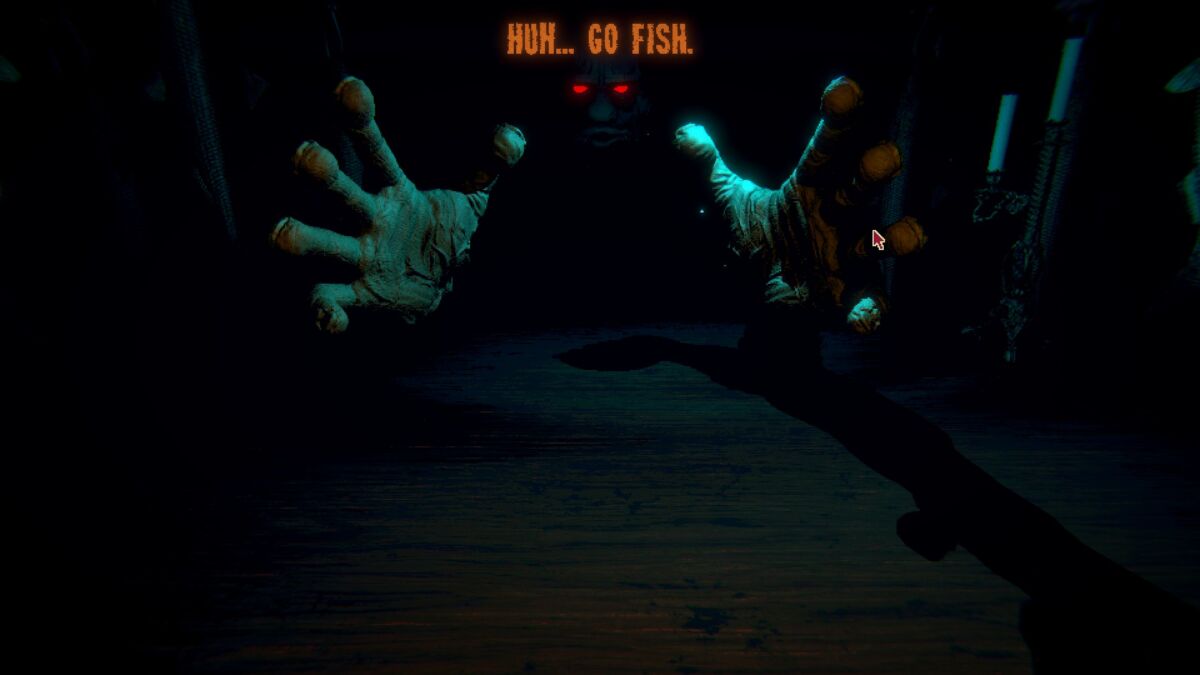 Developer: Daniel Mullins Games
Publisher: Devolver Digital
Platform(s): PC
Inscryption is the weirdest, strangest, and most atmospheric strategy game I've ever had the pleasure of playing and discussing. In fact, I struggle to call it solely a strategy game, as it's more of a mind-bending adventure card game experience that cleverly interplays internal world-building with a metastory that's both terrifying and darkly humorous.
Without getting into spoilers, Inscryption will invite players to interact with a cast of eccentric characters, entertain their crazy and esoteric motivations, and play a game of cards reminiscent of Magic: The Gathering all the while solving puzzles of varying levels of challenge and morbidity. The crux of Inscryption's success lies in its wacky story and amazing visual design, but unfortunately, where the first act of the game is flawless in its execution, the game does feel uneven in its second and third acts with some pacing issues and stylistic choices.
Of all the strategy games on this list, Inscryption best fits the definition of a true work of art where the combination of well-placed interactive systems and bonkers levels of creativity guarantee to leave a lasting impression. More games like this please.
1. HighFleet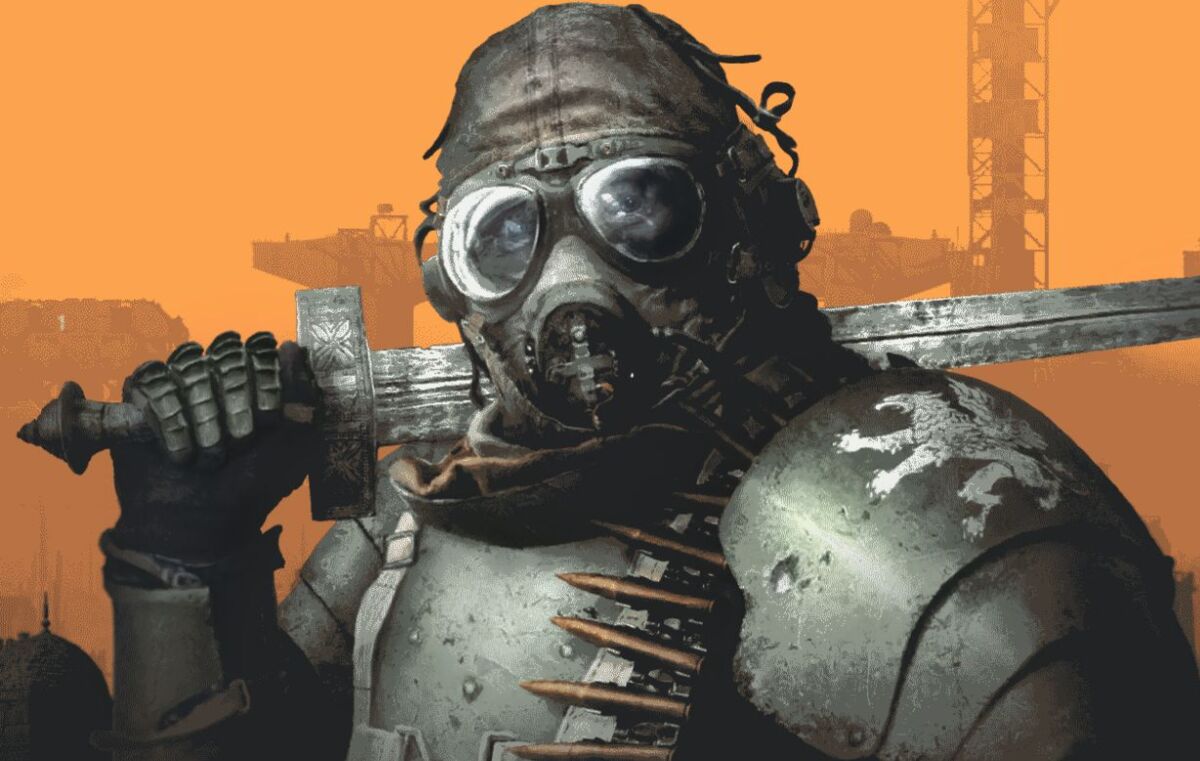 Developer: Konstantin Koshutin
Publisher: MicroProse Software
Platform(s): PC
The best strategy game of this year is Konstantin Koshutin's HighFleet, which also marks the return of a classic strategy and simulation game publisher, MicroProse Software. HighFleet is an action-tactics quasi-roguelike strategy game with a setting and story heavily inspired by Frank Herbert's Dune and Russian Imperial history, where players must lead a fleet of flying warships to bring order and peace to a region torn apart by war and rebellion.
While the game's aesthetic style and distinct diegetic UI undoubtedly gives the game a memorable visage, its core gameplay loop is made of minigames that authentically illustrate the perspective and challenges of a fleet commander that really make HighFleet something special. The action-tactics combat section, though limited in scope, is visually impressive and consistently engaging, due to the player's fleet always on the back foot facing an onslaught of various enemy ships, fleets, and threats.
In its composition and quality, HighFleet is reminiscent of Overhype Studios' Battle Brothers with an emphasis on challenging and enticing gameplay with a healthy dose of replayability that will hook up and coming fleet commanders try their hand at leading a fleet of mighty warships. The only relevant criticism to level at HighFleet is that it may take time to get used to the interface and that the game could do with more content, because it is, without a sliver of a doubt, the best strategy game of 2021.
READ NEXT: The Best Games of 2021
Some of the coverage you find on Cultured Vultures contains affiliate links, which provide us with small commissions based on purchases made from visiting our site. We cover gaming news, movie reviews, wrestling and much more.