Some have said that video games corrupt young minds and turn them into zombie-like drones. In response to that, we will direct you towards the best PS4 games for kids, none of them including that infamous dabbing simulator.
We're not doctors, but we're confident that if your child is looking for a game to play, any of the following kid-friendly games on the PlayStation 4 will provide them with plenty of entertainment. They may even learn a thing or two about bandicoots, hedgehogs, and Sackboys.
Many of us have played video games well into adulthood, and we turned out fine. That's because we let games stimulate our mind, which is what the following fifteen games for kids of all different ages on the PlayStation 4 can help do.
If you're an adult and scouring this list of the best PS4 games for kids, don't be ashamed. Everyone loves a fun and vibrant game every once in a while. Bear in mind, all of these child-friendly games will also work on PS5 through backwards compatibility.
BEST PS4 GAMES FOR KIDS: Disney Infinity | Astroneer | Dragon Quest Builders 2 | Skylanders | Overcooked! 2 | Slime Rancher | Stardew Valley | Spyro: Reignited Trilogy | Ratchet & Clank | Crash Bandicoot N. Sane Trilogy | Rocket League | LittleBigPlanet 3 | Rayman Legends | Sonic Mania | Yooka-Laylee | A Hat In Time | Minecraft | LEGO Dimensions | FIFA | Knack II
20. Disney Infinity | Ages: 3+
Developer: Various
Publisher: Disney Interactive Studios
Here we have a conundrum. On the one hand, Avalanche Studios closed down in 2016 and Disney Infinity has long since been retired. On the other, there is so much content that diving into the series now wouldn't be a waste. In fact, you may even save on some of the figures that have been out for awhile.
In Disney Infinity 3.0, players control any number of characters. It all depends on which figures and playsets you purchase separately. You could play as Venom and scurry up towering skyscrapers or wield a lightsaber as Luke Skywalker in the Rise Against the Empire playset.
Every character has unique skill sets and some unlock different worlds to explore, challenges to complete, and campaigns to play through. Disney Infinity has plenty to enjoy regardless of age and covers multiple universes across Disney, Marvel, and Pixar properties.
19. Astroneer | Ages: 7+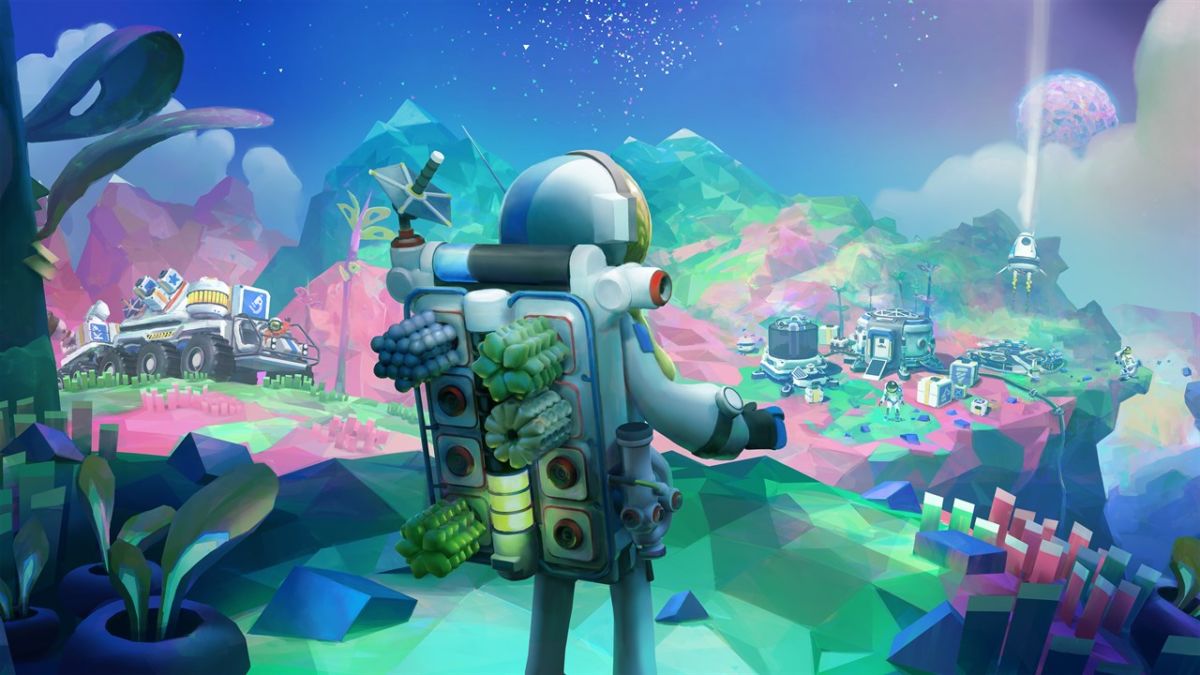 Developer: System Era Softworks
Publisher: System Era Softworks
What if Minecraft took place in space? Well, you'd probably get a game similar to Astroneer, but it would be quite unfair to call System Era Softworks' sandbox adventure a direct clone. Set across procedurally generated worlds, Astroneer puts players in the role of an astronaut tasked with preparing terraformed planets for colonization.
To do so, the astronaut, known as the astroneer, must craft everything from research chambers to solar panels and create a colony that's inhabitable. By harvesting the planet's resources, the astroneer can build an array of buildings and helpful gadgets.
Astroneer is a bit in-depth and takes some time to get used to altering the planet's terrain and gathering the necessary resources, but it's not something that falls outside of the realm of a playful game appropriate for younger players.
Like other sandbox builders, everything is laid out in front of you, so the game doesn't leave you to determine what's required to make any sort of progress.
18. Dragon Quest Builders 2 | Ages: 7+
Developer: Square Enix / Omega Force
Publisher: Square Enix
The Dragon Quest series has gone through many incarnations, but Dragon Quest Builders 2 is among one of the most child-friendly out there. The games have always been vibrant and colorful with cute characters scurrying about, but this action RPG amps the cuteness to the nth degree.
The sandbox title pits players in the role of a builder who has the opportunity to improve upon their building skills. With the amnesiac Malroth at their side, the builder learns the tricks of the trade to become proficient in their craft.
At first glance, Dragon Quest Builders 2 may appear to be a Minecraft clone, but there's so much more to it. Sure, mining resources and building structures across a world made primarily of blocky landscape may be at the game's focus, but the grand adventure surrounding it creates a more thorough RPG that players of many ages can enjoy.
17. Skylanders | Ages: 3+
Developer: Vicarious Visions
Publisher: Activision
To think, it all started with a lovable purple dragon named Spyro. Then, Activision expanded upon that whimsical world, transporting us to the mystical Skylands.
This realm of floating islands is ripe for excitement as players pick and choose the characters they want to control. Rather than limit the choice to a small selection of heroes and villains, however, Skylanders opens up dozens of options with a toys-to-life model.
First released in 2011, Skylanders has expanded and evolved under a variety of different developers. Currently, Vicarious Visions is at the helm keeping the adventures going. The Skylanders are a protective force of heroes, each equipped with unique powers and abilities that unlock with their respective figures.
Though Skylanders is only one of several toys-to-life games, it's one of the more successful ones. Six different games have introduced new gameplay elements to keep things fresh. Players that dive into the adventure now have six years of character releases to catch up on.
16. Overcooked! 2 | Ages: 7+
Developer: Team 17 / Ghost Town Games
Publisher: Team 17
Cooking games can either be completely frustrating or incredibly engaging. Overcooked! proved to be the latter, and the sequel only enhances the experience with levels, themes, costumes, and recipes.
As a chef thrown into the worst conditions for cooking, players must prepare different dishes to the patron's liking. That requires following simple to slightly more complex recipes while racing against the clock and, on many occasions, environmental hazards.
Overcooked! 2 is a delightful game to play alone, but there is nothing like tackling these stressful situations with friends or family. The mechanics are intuitive enough that kids can get the hang of it and its zany kitchen settings and cooking scenarios are bonkers enough to entertain even casual players.
15. Slime Rancher | Ages: 5+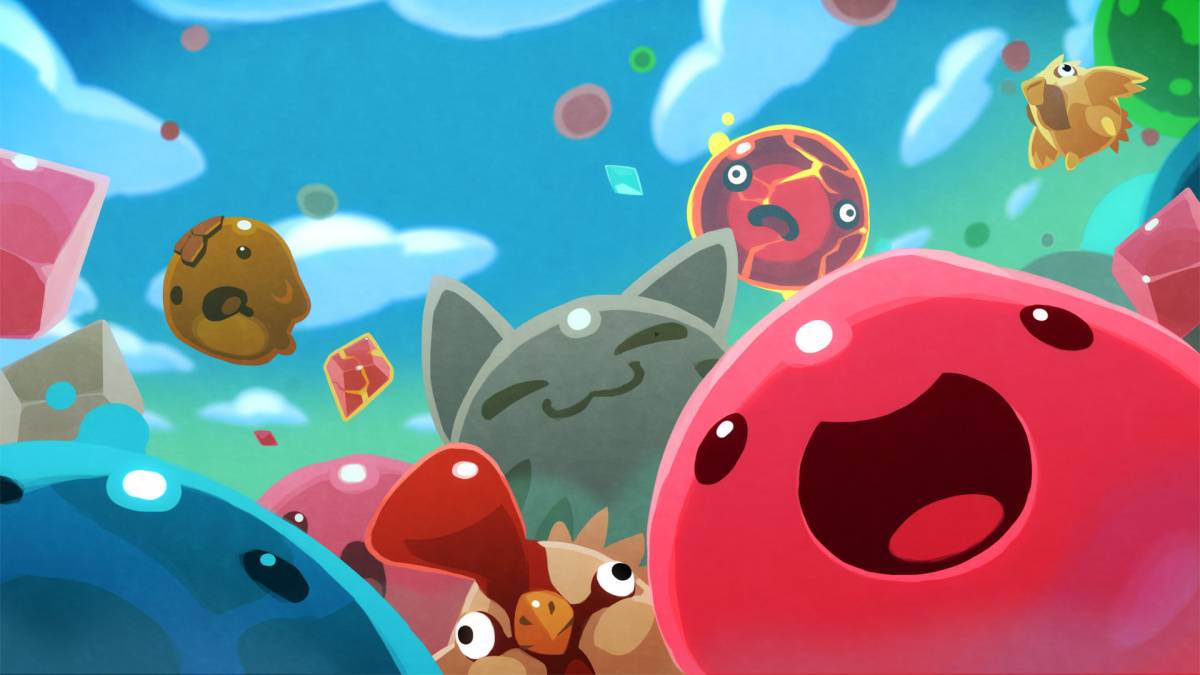 Developer: Monomi Park
Publisher: Skybound Games
On the Far Far Range, a distant planet from Earth, Beatrix LeBeau takes on the responsibility of a Slime Rancher. Controlling the up-and-coming rancher, players explore Far Far Range, collecting bouncing and flying slime of all colors.
Slime Rancher is a hybrid farm/zoo simulator and first-person shooter that has wanna-be ranchers breeding new slime and cultivating crops to feed them. Everyone has to make money, and you'll be doing that by feeding slime to create valuable "plorts."
Your weapon of choice is an upgradable vacuum pack that sucks up objects all over the world for easy transport back to your ranch. It also creates an enjoyable level of chaos, especially as different regions become overburdened by slime of all types.
Slime Rancher is a quirky way to teach kids money management and how to care for pets. No, really. You have to stockpile plorts to purchase upgrades and expand your ranch, and there are no plorts to be had from hungry slime.
14. Stardew Valley | Ages: 10+
Developer: ConcernedApe
Publisher: ConcernedApe
In the distant land of Stardew Valley, players oversee an old farm plot inherited from the protagonist's grandfather. With this plot comes new responsibilities, like finding a way to thrive and survive off the land. With the Joja Corporation threatening your sole means of earning money, it's all about returning Stardew Valley to its original glory.
The child-friendly game is part farming simulator, part RPG. You'll be sent throughout the valley on the hunt for the supplies and materials needed to keep your farm running. The caverns of Stardew are ripe with monsters, but fighting through them rewards you with new skills, upgraded tools, more powerful weapons, and fascinating mysteries to uncover.
You can expand your farm alone or with up to three friends, building a strong and connected community together. Stardew Valley isn't a simple game, but its challenges are great for young minds.
READ NEXT: Most Relaxing Video Games For When You Just Need to Unwind
13. Spyro: Reignited Trilogy | Ages: 7+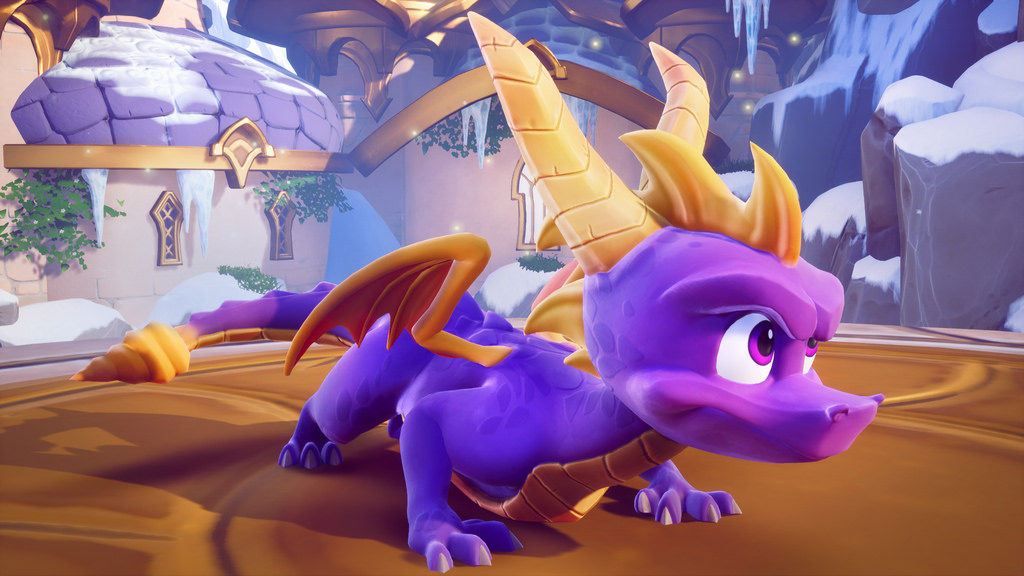 Developer: Toys for Bob
Publisher: Activision
From the heyday of the original PlayStation rises everybody's favorite purple dragon. Fans of the series have been clamoring for a remaster since the concept of remastering old titles first surfaced. It may have taken a while, but the end product was well worth the wait – regardless of your age.
The Reignited Trilogy features Spyro the Dragon, Spyro 2: Ripto's Rage!, and Spyro: Year of the Dragon, all built from the ground up. Toys for Bob recreated the original games faithfully, even bringing back Spyro's first voice actor, Tom Kenny, to re-record lines.
The Spyro games were whimsical but challenging, a great combination that made them some of the best games on the original PlayStation. Spyro: Reignited Trilogy captures what was loved about those games and works in vibrant, high-definition visuals to make this an undeniable candidate for the best PS4 game for kids.
12. Ratchet & Clank | Ages: 7+
Developer: Insomniac Games
Publisher: Sony Interactive Entertainment
Released alongside the poorly received Ratchet & Clank movie, the 3D platformer is everything fans have loved about the series. But this time, in full HD with one of the best video game remakes ever.
Ratchet and Clank return in a reboot that captures the whimsy and fun of the original series. The PS4 title is accessible to newcomers of the series and is a balanced platformer that all should be able to get a grasp on.
Insomniac Games once again proves it is a master of storytelling and has a clear vision of what PS4 owners are looking for in their platform gaming. Though less sprawling than its predecessors, there is plenty available to keep players – young and old – engaged.
Part of the fun of Ratchet & Clank is that its outward appearance appeals to a younger audience, but the games never shy away from throwing in more mature elements.
11. Crash Bandicoot N. Sane Trilogy | Ages: 10+
Developer: Vicarious Visions
Publisher: Activision
You could show your child the original Crash Bandicoot trilogy by booting up an old PSOne, but admittedly, it's not as attractive as Vicarious Vision's N. Sane Trilogy. The remastered series features the dopey titular bandicoot on his three best adventures.
Unlike some remasters that slap a high-def coat on a game, N. Sane Trilogy was built from the ground up, using little from the original series for its remakes. Vicarious Visions did a fantastic job of capturing the fun of the PSOne games, mainly because the levels are very-much-so visually enhanced recreations of the classic series.
Not only is the trilogy a good way of showing what we used to play "back in the day," it's also a fun experience for anyone who can handle occasionally-punishing platformers. Vibrant colors pop in the jungle, dungeon, and ice environments while challenging bosses force even the youngest players to think and analyze patterns in this fitting entry of the best PS4 games for kids.
10. Rocket League | Ages: 10+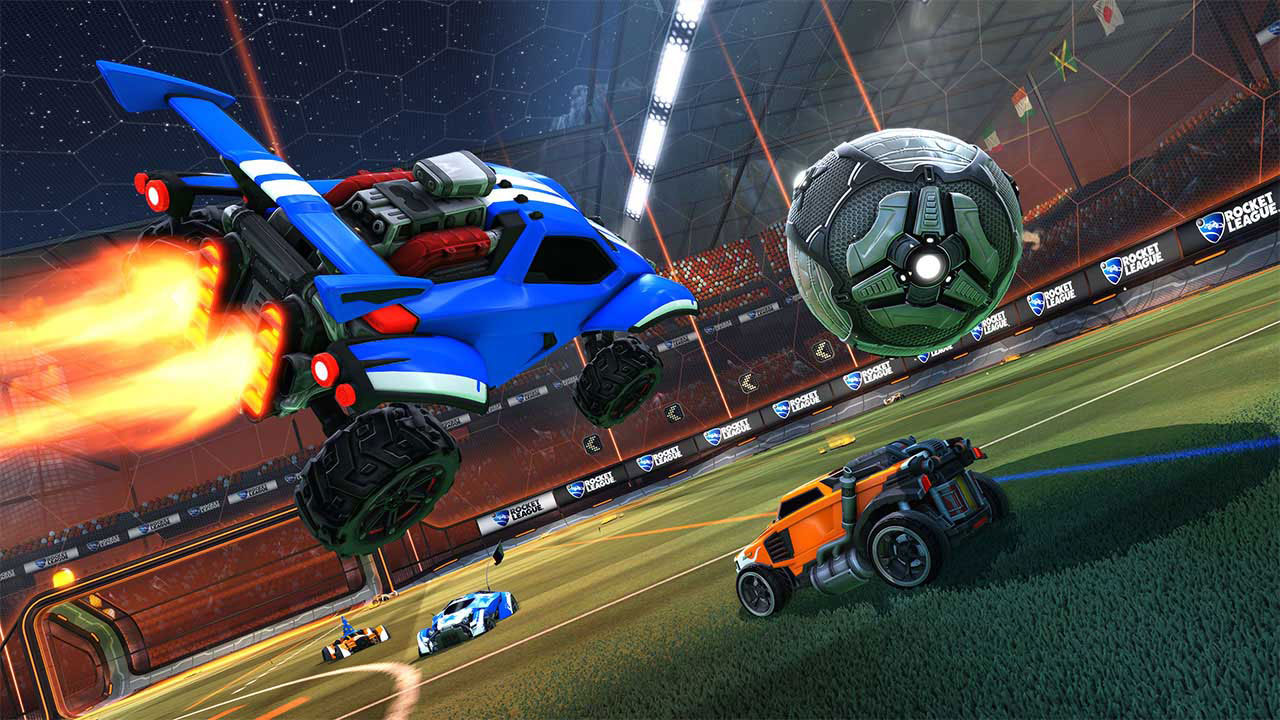 Developer: Psyonix
Publisher: Psyonix
Get behind the wheel of high-speed, rocket-powered vehicles in the most unique version of soccer you'll ever play. Rocket League swaps out professional soccer players for an assortment of colorful and swift cars. In a series of different arenas, players can take on an AI team or battle human opponents to score goals with an oversized soccer ball.
It's a simple concept that just about everyone can pick up and play. The thing about Rocket League, however, is that you can play it completely aimlessly and still have fun, but there is a ton of strategy that goes into dominating the field. If you're playing with hardcore Rocket Leaguers, expect to be up against some stiff competition.
For kids, however, Rocket League is a fun, fast-paced soccer game with customizable cars. It's harmless entertainment that supports online and split-screen multiplayer and is now also completely free.
READ NEXT: Best PS4 Racing Games You Should Play
9. LittleBigPlanet 3 | Ages: 7+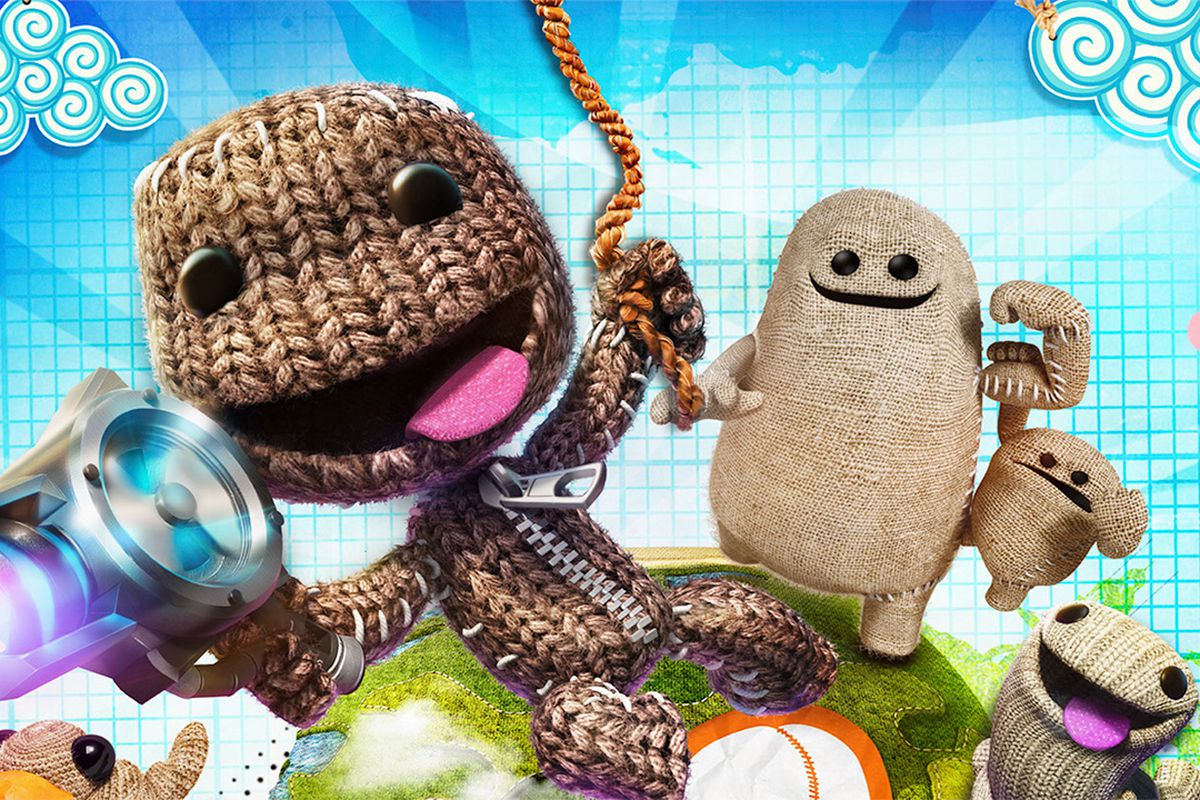 Developer: Sumo Digital
Publisher: Sony Computer Entertainment
There was a time when the words "realistic physics" were unheard of in gaming. Believe it or not, that time wasn't that long ago. In fact, a game like LittleBigPlanet was marveled for its use of platforming physics.
Though not as impressive today, LittleBigPlanet 3 takes up the mantle by delivering a game very reminiscent of its predecessor. As Sackboy, players don unique costumes and race across levels, avoiding hazards and enemies by solving physics-based puzzles. Even players too young to understand the concept of physics can enjoy LittleBigPlanet 3 thanks to seamless local co-op.
Tackle pre-created levels or work through a vast library of user-created content in one of the quirkier games on the PS4. It's so easy to get caught up in the fun of swapping out costumes and tinkering with the game's mechanics that you may never make it through the campaign.
8. Rayman Legends | Ages: 7+
Developer: Ubisoft Montpellier
Publisher: Ubisoft
Rayman has been an enjoyable platformer since the titular character's appearance in 1995. He underwent some changes here and there, even partaking in the mini-game-heavy Rayman Raving Rabbids before returning to platformers.
Rayman Legends is an example of how he works best as a standard platformer. PS4 owners of all ages will be able to enjoy the often-challenging platforming across dozens upon dozens of colorful levels. Taking what was panned from Rayman Origins two years prior, Ubisoft Montpellier put their all in creating a solid title.
Rayman is back in one of his best games to date, joined by Globox, the Teensies, and Barbara. Players can tackle the single-player on their own or invite up to three friends to join you online or locally.
READ NEXT: 15 Best Platformer Games of All-Time
7. Sonic Mania | Ages: 7+
Developer: PagodaWest Games and Headcannon
Publisher: Sega
How do you get fans of the Sonic the Hedgehog series to like a new Sonic title? According to the success of Sonic Mania, you make it as close to the original as possible.
Though not a remaster or re-release of the Sonic the Hedgehog series, Sonic Mania mimics the same style of gameplay, replacing recent attempts at 3D levels with classic side-scrolling.
Sonic is joined by Tails and Knuckles across 12 new levels, eight of them being "remixed" versions of the originals. Sonic Mania features a competitive multiplayer, where two players square off in a race to the finish. It's not the most in-depth multiplayer experience, but it's a frantic way of enjoying the classic Sonic the Hedgehog experience.
This is Sonic as he was supposed to be played and a fitting addition to a library of the best PlayStation 4 games for kids.
6. Yooka-Laylee | Ages: 7+
Developer: Playtonic Games
Publisher: Team17
Developed by former team members from Rare Entertainment, Yooka-Laylee has a bit of the charm older players may recall from Banjo Kazooie and Conker's Bad Fur Day. This colorful and fantastical child-friendly platformer puts players in control of a chameleon and a bat (Yooka and Laylee) as they try to retrieve a magical book from the evil Hivory Towers Corporation. You know, typical stuff.
Yooka-Laylee has players learning new abilities to explore the vibrant world and take on more powerful enemies. It's your standard platformer with a clever new coat of paint, making it one that's worth putting some time into. The addition of RPG elements like modifiers keeps the gameplay fresh.
It's clear to tell by the artwork and some of the characters, like Trowzer, the pant-wearing snake salesman, that Yooka-Laylee was designed to appeal to children, but the overall experience is great for PS4 owners of all ages.
READ NEXT: Best Xbox One Games For Kids
5. A Hat In Time | Ages: 7+
Developer: Gears for Breakfast
Publisher: Humble Bundle
Clearly inspired by the pioneers of 3D platforming, Super Mario 64 and Banjo-Kazooie, A Hat in Time sets players out in an open world on a cute adventure that only exists thanks to the backers that funded the Kickstarter project.
The 3D platformer pits players as Hat Kid, who's on a quest to collect all of her Time Pieces. Her adventure takes her across time as she pursues Mustache Girl, a villainess on her own hunt for the magical Time Pieces. With her trusty, upgradable umbrella, Hat Girl embarks on the journey of a lifetime in this adorable tale.
If you're too young to have played the classic platformers that inspired Hat Girl, the game gives a good sense of what those 3D titles of the mid-90s were like. In a way, Hat Girl bridges generations, much like the titular character's time-traveling powers.
4. Minecraft | Ages: 5+
Developer: Mojang
Publisher: Mojang/Microsoft
Do you love to create? If the answer is yes – and for most kids, it probably is – then Minecraft is a must-play title. Unless you get caught up in the survival story that throws many challenges your way, Minecraft is all about crafting and building.
Using only square blocks of different textures and color, you can spend hours upon hours upon hours building entire worlds. Again, unless you decide you'd rather play the story mode, but then why would you when you can recreate the epic battle between King Kong and the V-Rex from Peter Jackson's King Kong? No, really. Somebody actually did that.
Minecraft is such a great kids game, even if younger minds may not be able to pull off world wonders with their assortment of blocks and interactive items. It's so good that scattered schools around the world have integrated it into the learning environment.
It's a soothing experience that can be used to help teach anything from coding to local landmarks, as seen when the entire nation of Denmark was built in-game.
Again, that absolutely happened.
READ NEXT: Biggest New PS4 Games
3. LEGO Dimensions | Ages: 5+
Developer: Traveller's Tales
Publisher: Warner Bros. Interactive Entertainment
Do you know how difficult it is to choose one LEGO title out of the myriad of releases? Very. The answer is "very difficult." We went with LEGO Dimensions not because it's better than any of the others, but because it's kind of more than one LEGO game in one. So long as you're willing to spend a little extra.
Using a toys-to-life format, LEGO Dimensions lets players collect designated LEGO sets and use them to access new characters, levels, and stories. You may start with Batman, Gandolf, and Wyldstyle, but before long you may be playing as Slimer from Ghostbusters or The Joker and riding around in the DeLorean from Back to the Future.
Gameplay is very similar to other LEGO titles, and multiplayer is still an option, so fans of Traveller's Tales line of games will surely find themselves at home.
Though LEGO Dimension sets stopped being produced in 2017, they're still really easy to find.
2. FIFA | Ages: 10+
Developer: EA Sports
Publisher: EA
There is nothing quite like dominating the field to keep a child's mind engaged. FIFA may be ripe with more complex mechanics, like FIFA Ultimate Team, but jumping right into an exhibition game is well-suited for soccer enthusiasts of all ages. In fact, FIFA may play better with a younger audience. Have you seen how adults react to losing in FIFA? It's madness.
EA's popular sports title offers plenty for everyone to enjoy and stands out from other sports titles for its faster pace. Unlike football (the American one with the pigskin, for you Europeans), soccer has fewer breaks and doesn't rely quite so heavily on strategic planning and reading the other team's lineup.
You just need to keep the ball out of your end and kick it into your opponent's goal. Okay, so there may be a little more to it than that, but when you're a kid, that's all you need to worry about.
1. Knack II | Ages: 7+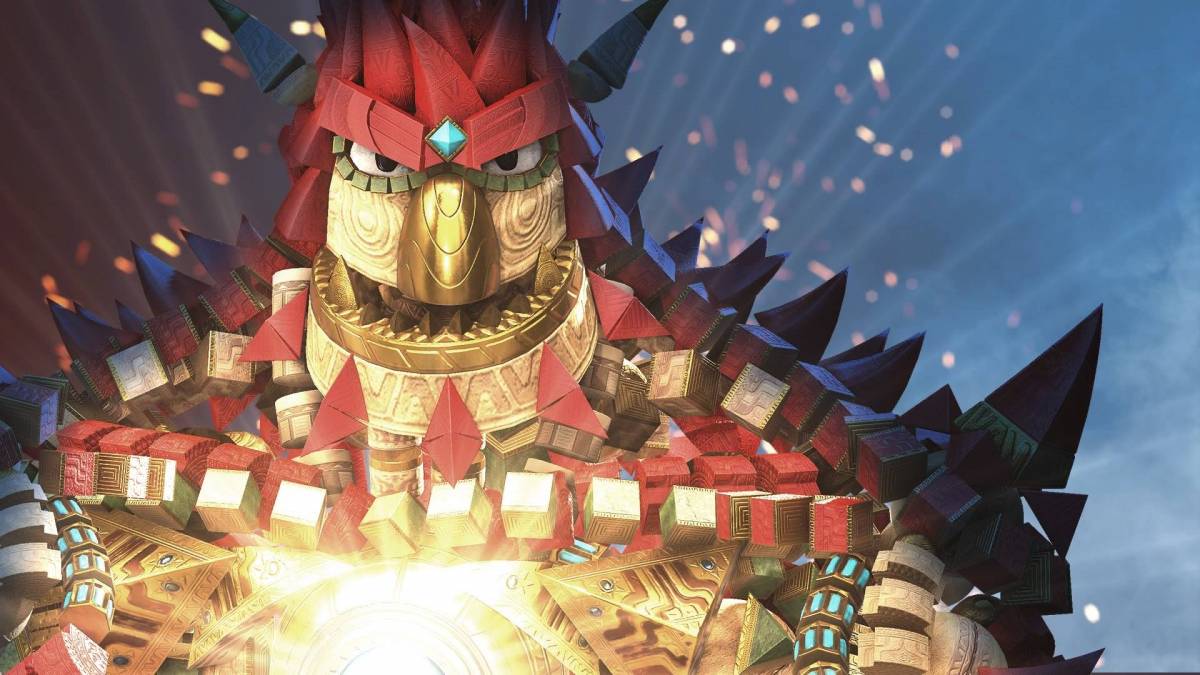 Developer: SIE Japan Studio
Publisher: Sony Interactive Entertainment
In the vein of classic action-platformers, Knack II is pretty typical. You play as the titular character, smashing through enemies and learning new skills to progress until you reach the final boss and restore order. What really separates other action-platformers apart from one another are the enemies you'll face and the skills you unlock.
Knack isn't your typical protagonist. He can go from near-human-sized to a hulking beast by attracting Relics to his body. In his larger forms, Knack kicks and punches his way through waves of enemies, incorporating different moves and skills to take on larger foe. When attacked and while performing certain abilities, Knack loses Relics and starts to shrink. It's a fun touch to a very standard type of kids game that helps separate it from others of its kind.
The colorful world of Knack II is a visual upgrade from its predecessor while additional tweaks to gameplay, such as co-op, make this a title fit to be one of the best PS4 games for kids.
READ NEXT: The Best PS5 Exclusives You Should Play