Fortnite is nothing without its community, but it also allows owes a huge debt to the huge names who play it. That was the thinking behind starting the Icon Series skins, which have now spread out to include household names.
Fortnite Icon Series skins all feel like a major event when they are added to the game, as Epic wisely don't add too many, too often. Icon Series skins are their own rarity and have their own special prestige; getting a Fortnite skin is probably the be all and end all for a lot of Fortnite content creators. Being immortalised in a game that you've poured your all into with your very own skin must be quite the special feeling.
But Fortnite has gone beyond "just" creators in Fortnite, with the Icon series now including real-life icons like Ariana Grande, Lebron James, and many more. While it might muddy the waters in the Fortnite storyline quite a lot to have a bunch of famous faces running around, it can't be denied that these collaborations do huge numbers for Epic and the mainstream appeal of Fortnite.
With new Icon series skins being added at least once per season with more no doubt on the way, here's every Icon Series skin included in Fortnite all the way up to and including Chapter 3.
Fortnite Creators Icon Skins
Here's a list of all the Fortnite content creators and pros who have their own skins in Fortnite:
– Ninja
– Loserfruit
– Lachlan
– TheGrefg
– Lazarbeam
– Bugha
– Chica
– Ali-A
Bugha is the only pro on this list so far. Chica, as of this writing, hasn't been officially announced but has been leaked.
Musician Icon Skins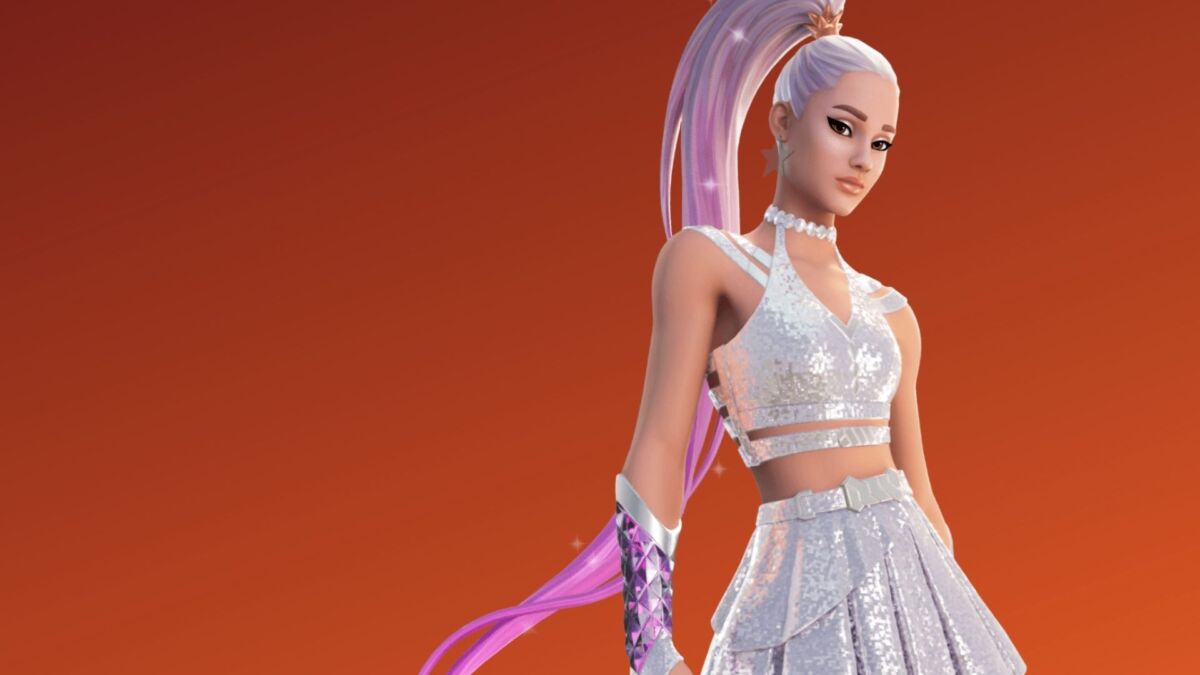 Here's a list of all the musicians who have their own skins in Fortnite:
– Marshmello
– Major Lazer
– Travis Scott
– Ariana Grande
– J Balvin
– Bruno Mars
– Anderson .Paak
Marshmello's concert at Pleasant Park marked the first time the "real world" made its way into Fortnite.
Athlete Icon Skins
Here's a list of all the athletes who have their own Icon skins in Fortnite:
– Harry Kane
– Marco Reus
– LeBron James
– Neymar Jr.
– Naomi Osaka
– Chloe Kim
Harry Kane previously played Fortnite with Ninja and is known to be a big fan of the game.
What Was The First Fortnite Icon Skin?
Ninja, the biggest content creator in Fortnite history, was awarded the first ever Fortnite Icon Series skin in Chapter 2 – Season 1 on January 17th, 2020.
However, Marshmello was released as a skin first and retroactively made a part of the Icon Series around the same time, though Marshmello released much earlier in Chapter 1 – Season 7.
How Much Do Icon Skins Usually Cost?
Icon Series skins in Fortnite typically cost 1500 V-Bucks, a sweet spot amount that's about the same as an Epic rarity skin.
However, players can also usually buy bundles that includes the skin and the rest of the other cosmetics, such as emotes and Back Blings,for 2000+ V-Bucks.
When Do Icon Skins Come Back To The Item Shop?
Icon Series skins coming back to the Item Shop is a case-by-case situation, as sometimes Epic will release Icon Series skin back into the Item Shop as part of a collection, as seen with the creator skins.
However, there are some skins, such as Travis Scott, that are unlikely to ever return due to outside factors.
Any skin that released in a Battle Pass, such as Neymar, will also not be sold in the Item Shop, though Epic could technically sell a slightly different version of that skin as its own thing, as seen with the many, many spins on the likes of Renegade Raider.
Fortnite is free-to-play on PC via the Epic Games Store, PlayStation 5, PlayStation 4, Xbox Series X | S, Xbox One, Nintendo Switch, and Android.
MORE FORTNITE: Fortnite: How To Enable 2FA
Some of the coverage you find on Cultured Vultures contains affiliate links, which provide us with small commissions based on purchases made from visiting our site. We cover gaming news, movie reviews, wrestling and much more.