Epic Games' Fortnite has had no shortage of cool skins since Battle Royale launched late in 2017, them starting off fairly basic before evolving to some really intricate designs. There have even been a fair few skins based on famous names from around pop culture, such as Batman, Captain America, and even John Wick, to name just a few. But what are the best Fortnite skins that should take pride of place in your locker?
While there are many different rarities of skins in Fortnite, sometimes even the cheapest can be the most desirable skins. We've certainly seen a rise in skinny female skins over the last few seasons, but there are also plenty of funny and silly skins that are just as popular.
If you're looking for the best Fortnite skins and don't want to waste your V-Bucks on cosmetics that really aren't worth it, here's what we consider the essentials. And, no: we don't rate Skull Trooper or Ghoul Trooper at all.
The Best Fortnite Skins
20. Yond3r
First Appearance: Season X
Rarity: Epic
A remix of the DJ Yonder skin from Season 6 for the Season X Battle Pass, Yond3r is the next best step for the llama-headed skin, especially as you can take that damn llama head off.
This is one of the best Fortnite skins because not only does the coat look exceedingly cool, but it also reacts based on the emote you're using at the time. You gotta go gold with this one, but all the styles are great.
19. Ember
First Appearance: Season 8
Rarity: Epic
The undisputed sweaty skin for Fortnite Season 8, Ember was a standout in what was a very mixed Season 8 Battle Pass.
Her slender frame and dulled tone make her a very popular pick among competitive players, but unlockable styles are also available if you happened to complete the Overtime challenges for the season.
18. The Ace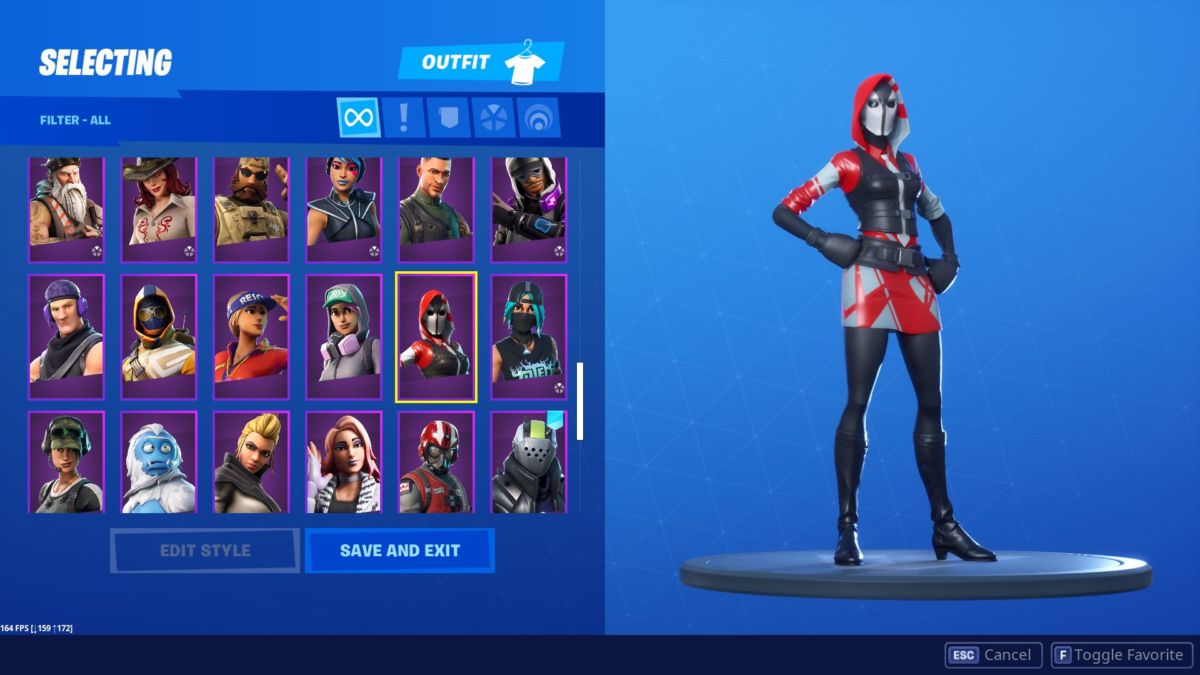 First Appearance: Season 5
Rarity: Epic
Available as part of a Starter Pack, The Ace was a separate skin to the ones released to coincide with the High Stakes LTM, but we know where our loyalties lie.
While Wildcard is certainly an agreeable skin, he sticks out like mad — The Ace is a far better (and cheaper) pick. As an added bonus, she seems to be relatively rare these days if you care about that sort of thing.
17. Blue Squire
First Appearance: Season 2
Rarity: Rare
You might be shocked to discover that Blue Squire gets the nod for one of the best Fortnite skins over the Black Knight, but that's for a very simple reason: he's lovably goofy.
Blue Squire was also one of the first skins anyone would unlock that had any interesting design whatsover, so we have to show him love for that. You can swap this one out for the female version if you like, too.
16. Ragnarok
First Appearance: Season 5
Rarity: Legendary
Ragnarok deserves more love. His bulky final style made him a less popular pick than most, but we think his simpler styles are much better anyway. The mask and the gigantic beard are just a tad too much.
As an added bonus, the cape backbling you earned from unlocking him is probably also the best cape across all of Fortnite, even if people don't tend to use them these days.
15. Calamity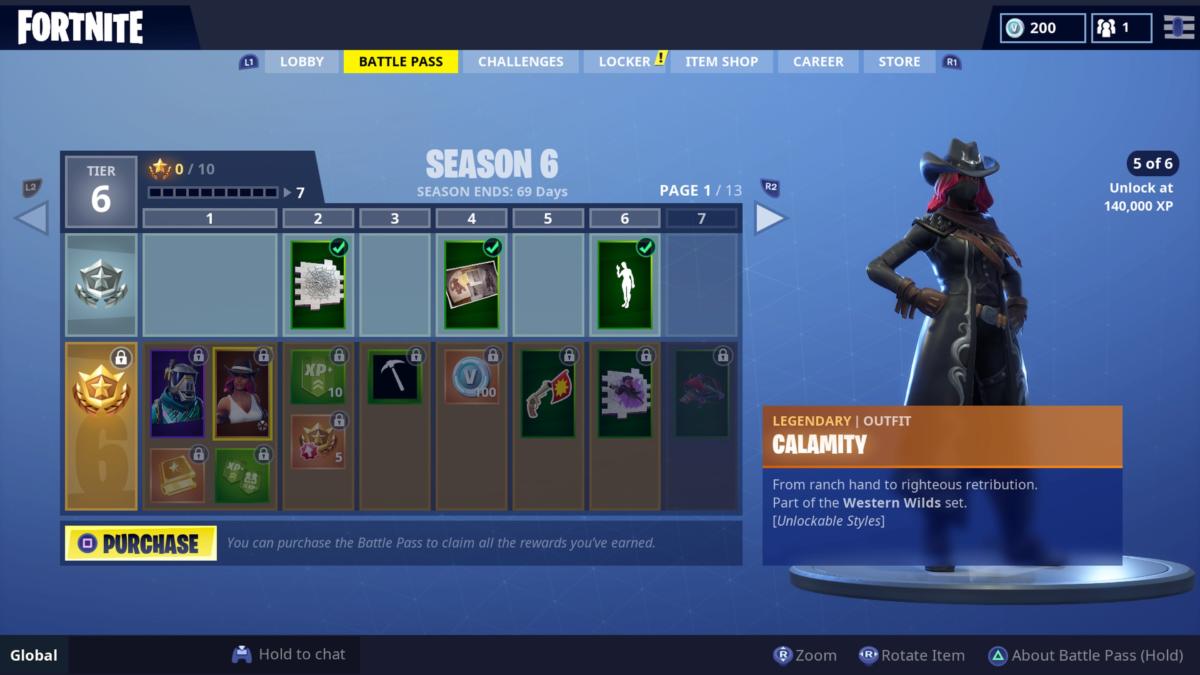 First Appearance: Season 6
Rarity: Legendary
The best skin from Fortnite Season 6, Calamity starts off pretty simply as a cowgirl before eventually becoming a female version of Jonah Hex with her unlockable styles.
Sweats may prefer her simpler versions, but the ultimate form where smoke comes off her is definitely the coolest. Definitely a highlight for what was a mixed bag for skins.
14. Drift
First Appearance: Season 5
Rarity: Legendary
Drift was brought onto the Fortnite island after being sucked through a rift in the "real world". He has plenty of unlockable styles, but the earlier versions of him are cleaner and less bulky, making them a much better pick for competitive players.
Summer Drift is just a poor man's Drift, by the way. It's also a little questionable that Epic would basically redesign an exclusive Battle Pass skin to release for those who never got the original, but it's the norm these days.
13. Lynx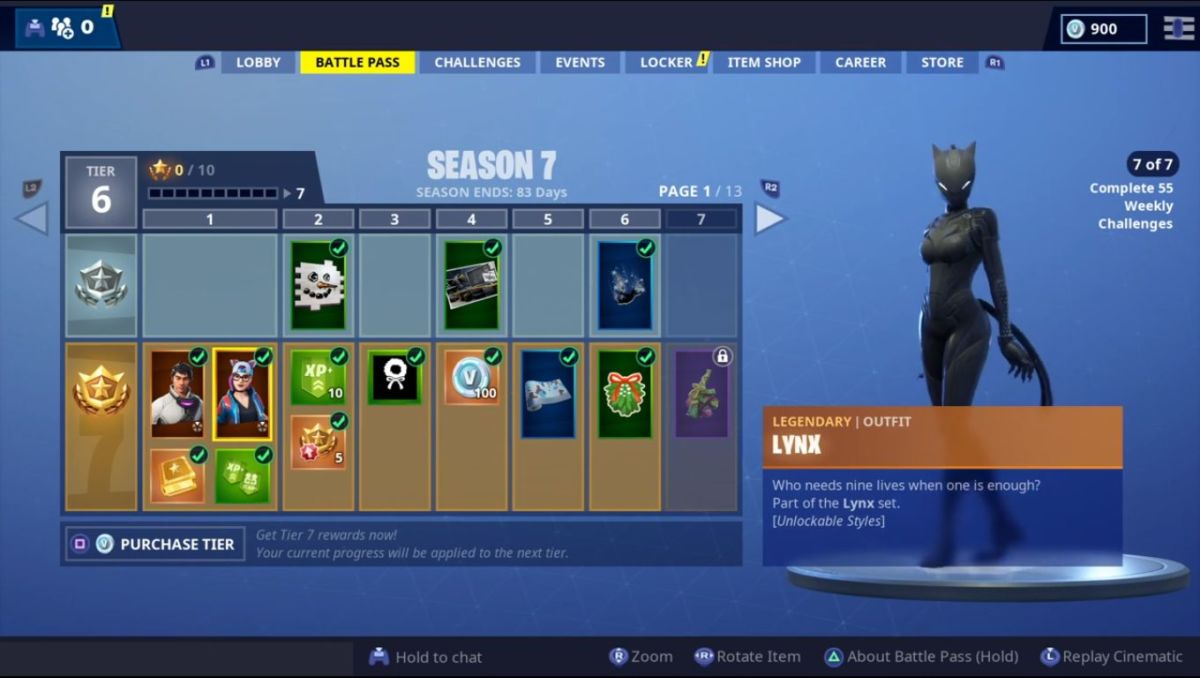 First Appearance: Season 7
Rarity: Legendary
While Season 7 was a pretty poor season of Fortnite overall, Lynx was definitely a standout amongst the Battle Pass skins.
Her ultimate catsuit form is eye-catching and slender, making it a popular pick for competitive players. Epic later patched in the ability to remove her distracting tail. Overall, just a very cool skin, especially with the black reflective style.
12. Singularity
First Appearance: Season 9
Rarity: Legendary
The best secret Fortnite skin across all season of Chapter 1? We'd say so.
Coming with a bunch of unlockable styles based on some of the most beloved characters in the game, Singularity's relevance to the wider Fortnite lore and undeniably cool design make her a great pick. Canonically, she controlled Doggus as she defeated Cattus before flying away into the sky.
11. Valor
First Appearance: Season 4
Rarity: Legendary
The most underrated skin in Fortnite Battle Pass history? Valor was a predecessor for a lot of the female skins that are very popular currently, a skinnier version of the usual fare with a great design to match.
While Omega and Carbide get all the love from Season 4, Valor deserves just as much. Next time you're jumping into a Fortnite game, bring Valor out from your locker.
10. Bunker Jonesy
First Appearance: Season 9
Rarity: Epic
A spin on the default Jonesy skin, Bunker Jonesy was the best "joke" skin of Season 9, him being trapped underground with Peely and then eventually drinking his friend.
While he's not the most suitable pick for professional players, the physics on his wizard beard earn him a spot here on its own. There have been other variations of this skin, but we have to go with this one.
9. Ikonik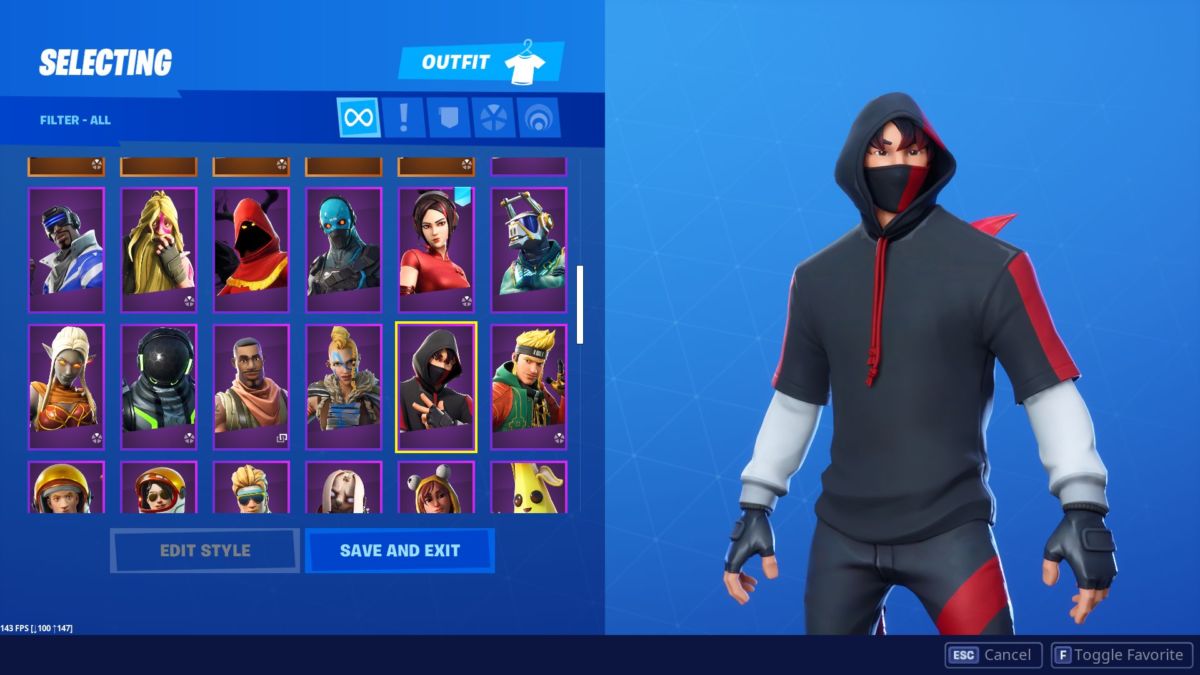 First Appearance: Season 8
Rarity: Epic
The first Samsung promotion skin, Ikonik is based off of K-Pop stars and came with his very own emote, Scenario. Even though it's not really that rare a skin, seeing someone rock it means that they take Fortnite very seriously.
The exclusivity of the skin made him pretty sought after, but the design itself is tidy and unusually slim for a male Fortnite skin. The GLOW skin doesn't hold a candle to the original.
8. Mullet Marauder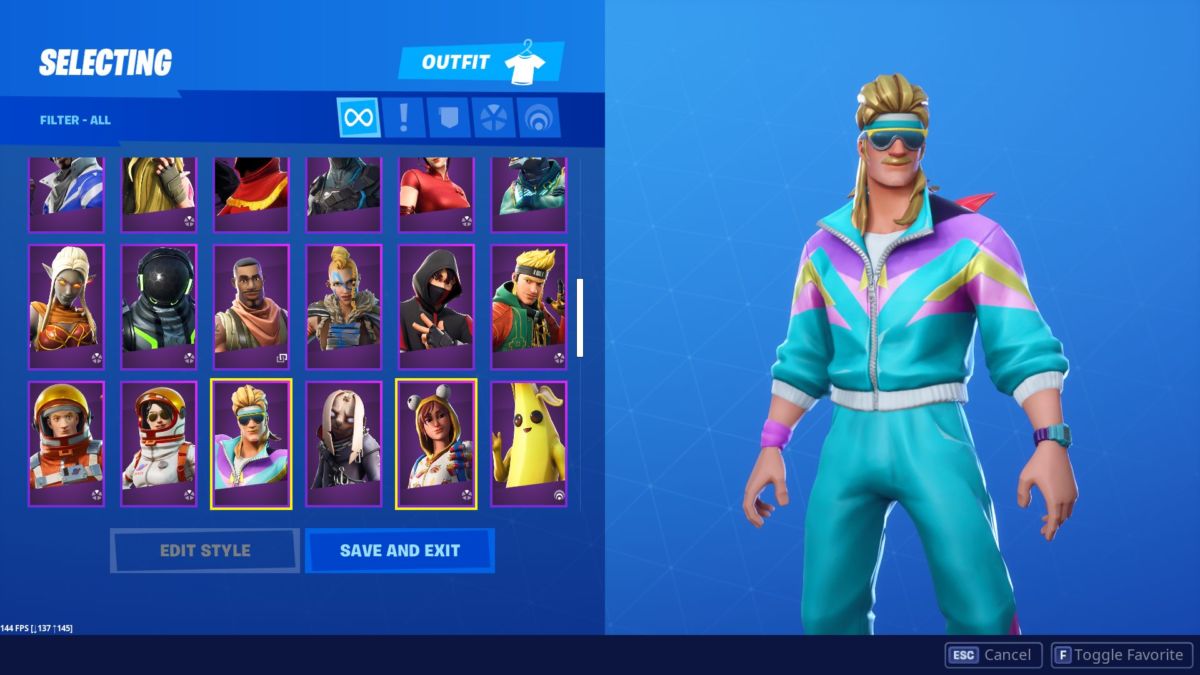 First Appearance: Season 5
Rarity: Epic
A Fortnite comedy skin that's so bad that they somehow become good, Mullet Marauder is potentially the most garish skin across the whole game, so we understand if this skin doesn't fall in your favourites.
Draped in 80s workout gear with a horrendous mullet to match, you should fear anyone who's mad enough to rock this skin.
7. Onesie
First Appearance: Season 7
Rarity: Epic
A long in the making skin, Onesie was found by leakers in the game's files many months before she eventually popped up as a Season 7 Battle Pass skin.
The wait was worth it, Onesie still being a regular pick across Fortnite community with her Durrr Burger inspired getup a much better alternative to the actual Durrr skin. Onesie was, weirdly, ahead of her time.
6. Peely
First Appearance: Season 8
Rarity: Epic
Peely is, without a doubt, the worst possible Fortnite skin to use if you're a serious player. The top of his head obscures your vision and his general movement feels off, but it's a walking banana with scarily dead eyes.
Anyone who plays as Peely embraces the chaos, but there's a slightly different version worth getting as well.
5. Laguna
First Appearance: Season 8
Rarity: Rare
Arguably the greatest Starter Pack skin Epic have released, Laguna is a Rare rarity skin, and was also a rare blonde-haired skin at the time when almost all were brown-haired.
Her design is simple and no-nonsense, and the low price meant that she was a constant pick among Fortnite fans. It's just a clean skin that doesn't stand out in a distracting way, so you could do far worse.
4. Renegade Raider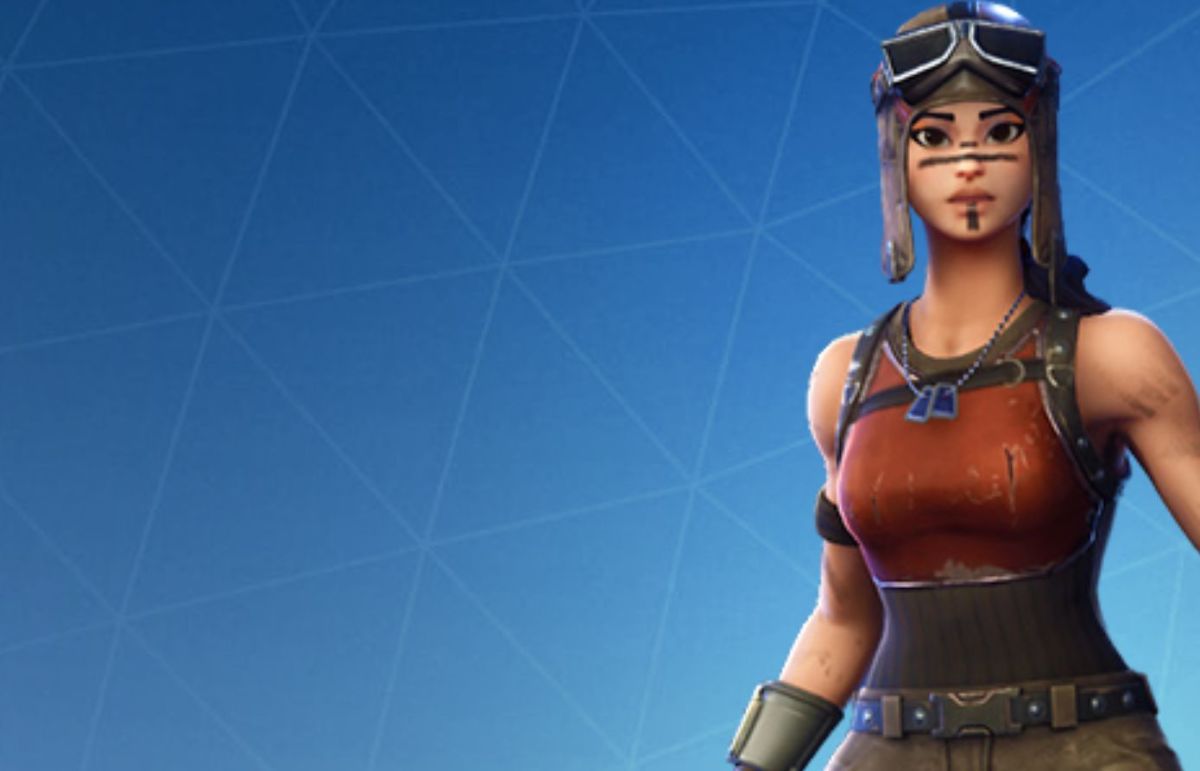 First Appearance: Season 1
Rarity: Rare
Is Renegade Raider really that great of a skin or is it just her crazy rarity that makes her so in demand? We're going with the former as she stands out when compared to the rest of the Season 1 skins, which were uninspired, to say the least.
Will she ever come back to the Item Shop? It's unlikely, but you never know. We did get a different version of her, though.
3. Omega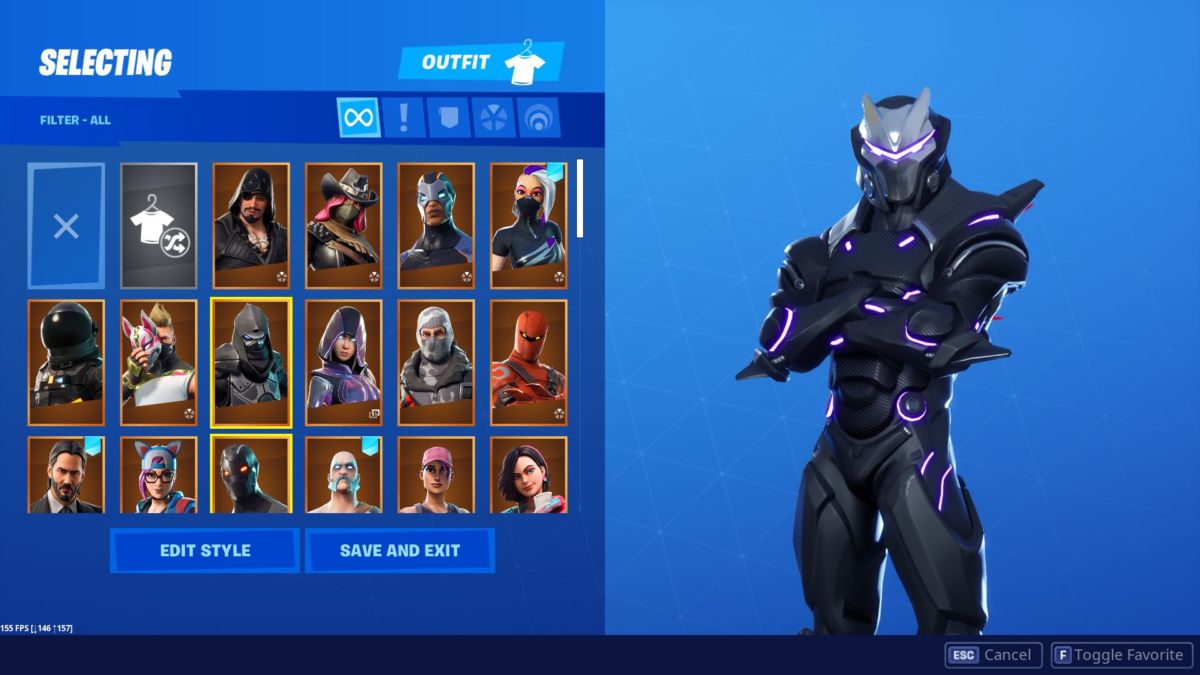 First Appearance: Season 4
Rarity: Legendary
While it's a shame that the superhero storyline of Season 4 didn't amount to much, there's a reason why so many people desperately wanted to reach the max tier for the Battle Pass.
Omega is just an all-round great skin with many selectable styles, the first skin in the game to have so many customisation options. The default style is also a popular pick among the sweats.
2. Fishstick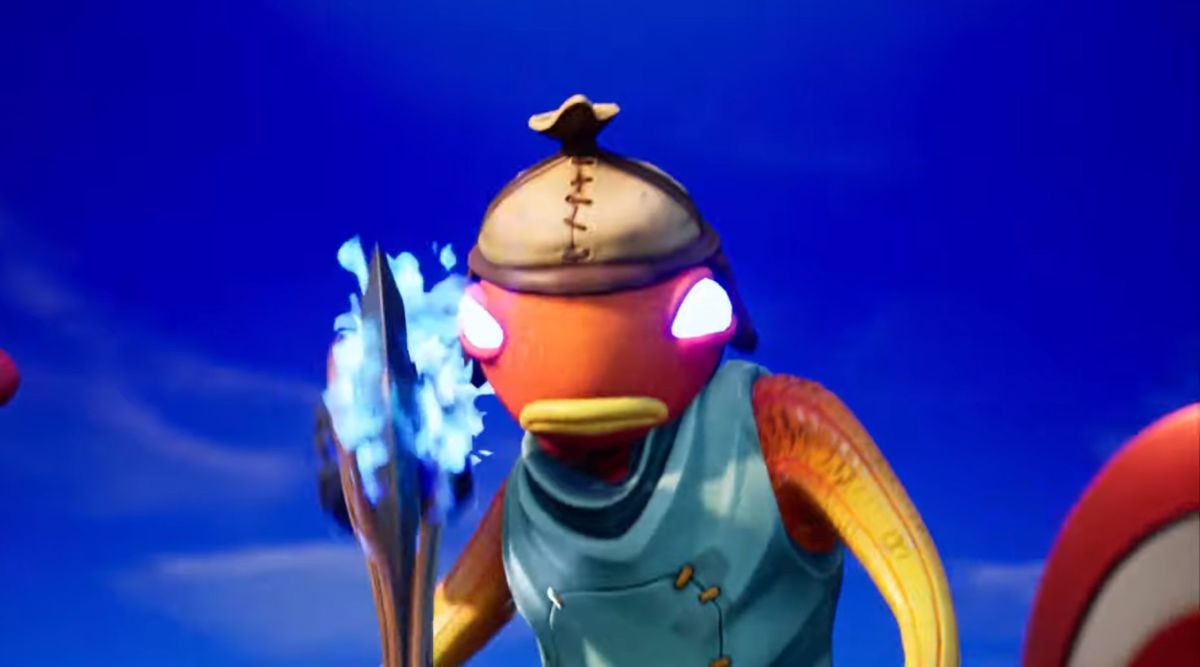 First Appearance: Season 7
Rarity: Rare
How on Earth did Fishtstick replace the soccer skins as the definitive sweaty skins in Fortnite? We have no idea, but we're glad he did.
A bizarre but brilliant skin, Fishstick's gross arms and legs and constantly confused look on his face have made him an unofficial mascot for the game. Epic know he's popular and keep adding new styles, so we may see even more. Make sure you catch his animation, too.
1. The Reaper
First Appearance: Season 3
Rarity: Legendary
Epic's cheeky homage to John Wick became recognised as one of "sweatiest" skins early on with the grind for him being significant, but apart from that, The Reaper is just a generally clean skin that can still make players worried when they see him rushing towards them. The best tier 100 Fortnite skin has ever had, and the best one overall too. Even the official John Wick skin isn't quite as good.
There you have it, all of the best Fortnite skins added over the past two years. It wasn't an easy task with there being so many to choose from, but bear in mind that some of these are now unavailable and are highly unlikely to ever return. If you see someone offering an old, no longer available skin for money, please report them as spam or just ignore them as they are almost certainly scammers.
What's your favourite Fortnite skin ever?
Fortnite is free-to-play on PC via the Epic Games Store, PlayStation 4, PlayStation 5, Xbox One, Xbox Series X | S. Nintendo Switch, and Android.
READ NEXT: 10 Worst Fortnite Skins You Should Avoid
Some of the coverage you find on Cultured Vultures contains affiliate links, which provide us with small commissions based on purchases made from visiting our site. We cover gaming news, movie reviews, wrestling and much more.