With Fortnite season 10 now underway, its Battle Pass skins have been properly revealed.
Here's a rundown of the Battle Pass skins and a smarmy verdict on each. Remember: to unlock these skins you need to have purchased the Battle Pass, which you can buy either through leftover V-Bucks from season 8 (or earlier) or with a purchase through the storefront of whichever platform you're on. The Battle Pass again costs 950 V-Bucks, which translates to £8/$10.
Now here are those Fortnite Season 10 Battle Pass skins in all their glory, with our verdict for each.
Fortnite Season X/10 Battle Pass Skins
Note: once downtime is over, we will update the below with in-game models for Fortnite Season X.
Catalyst | Tier 1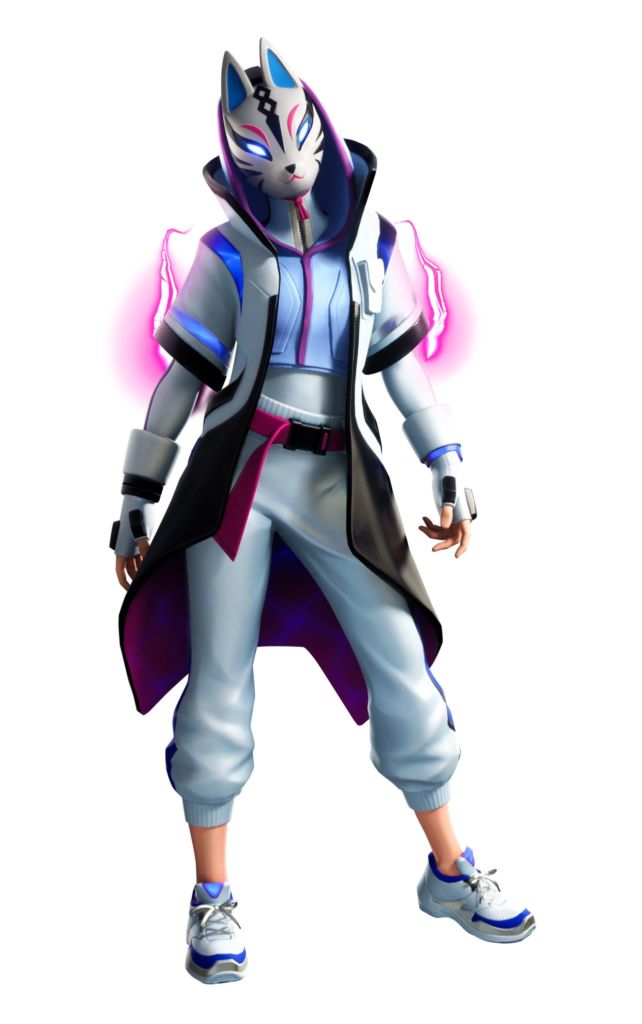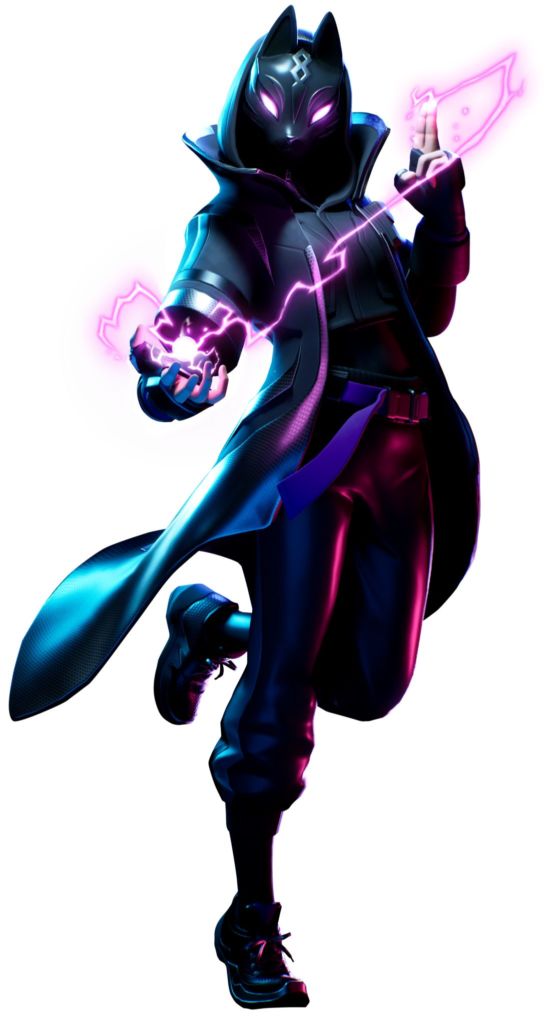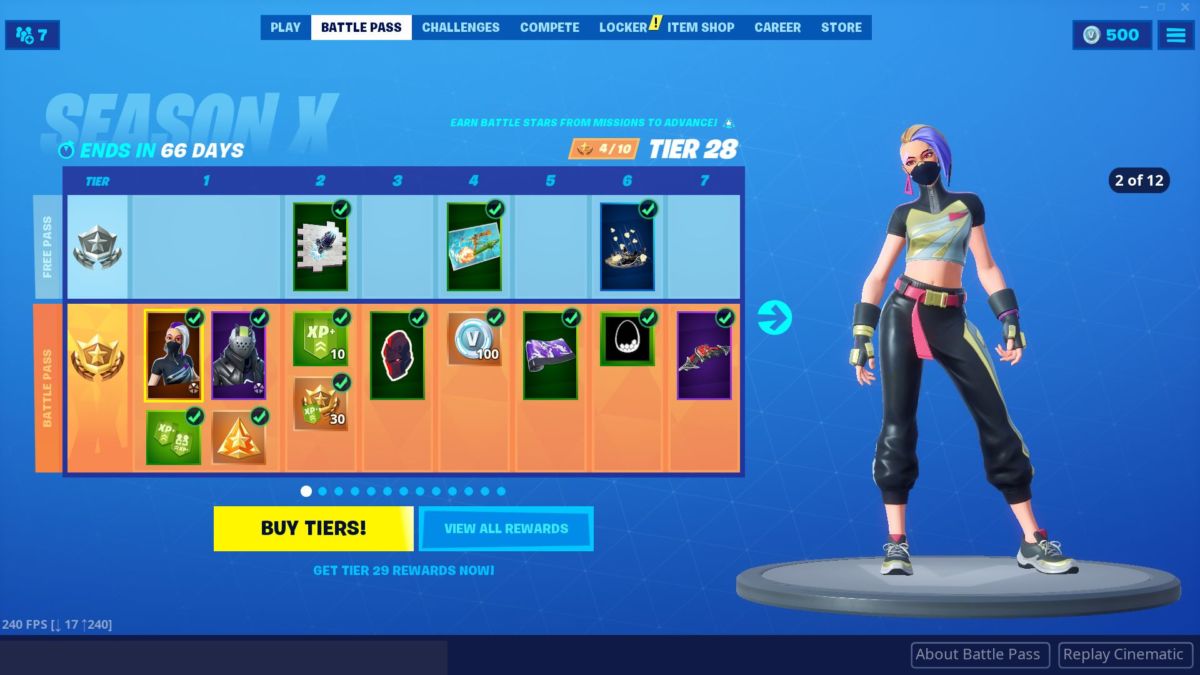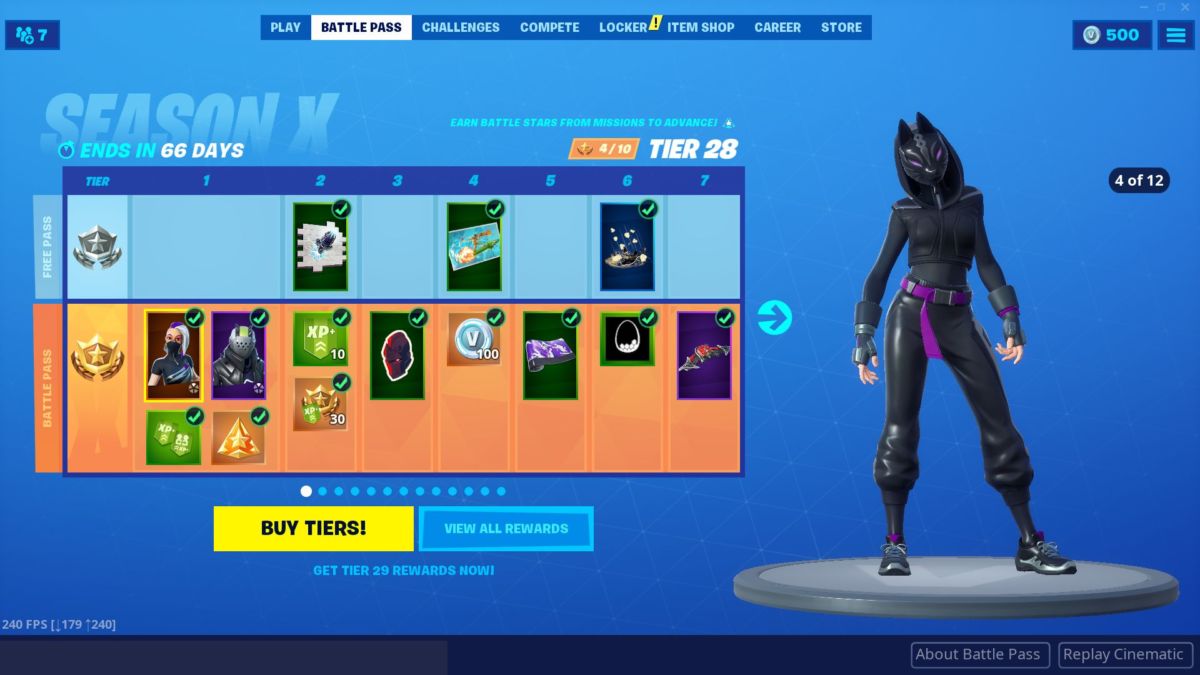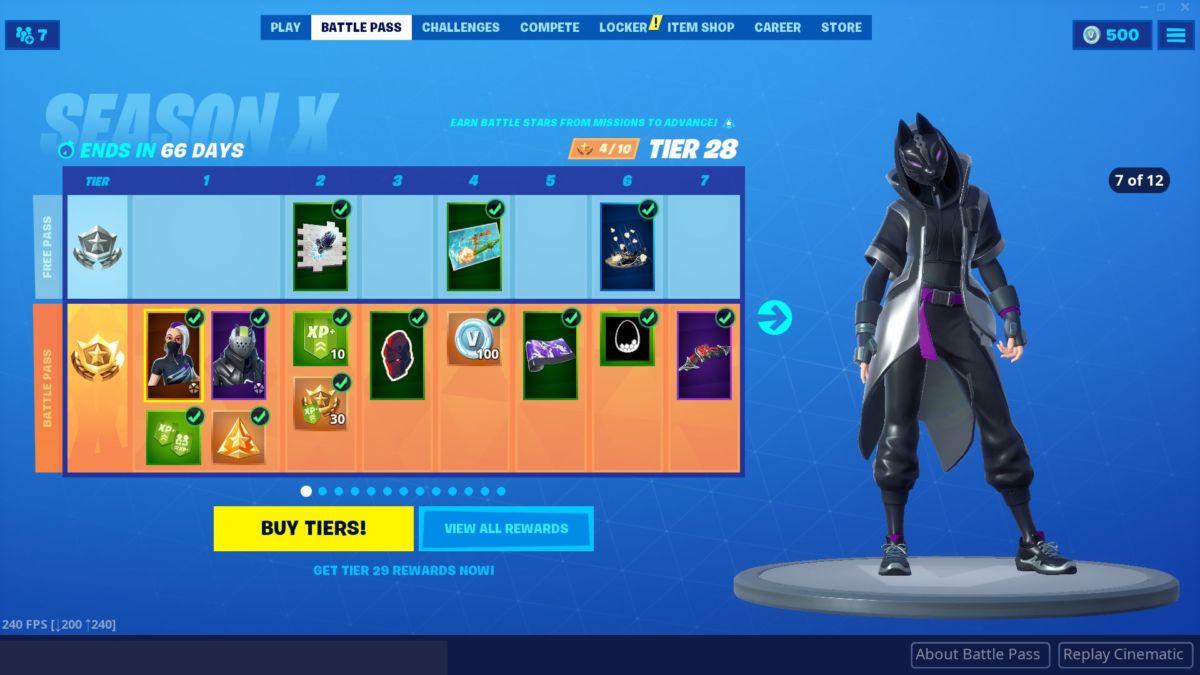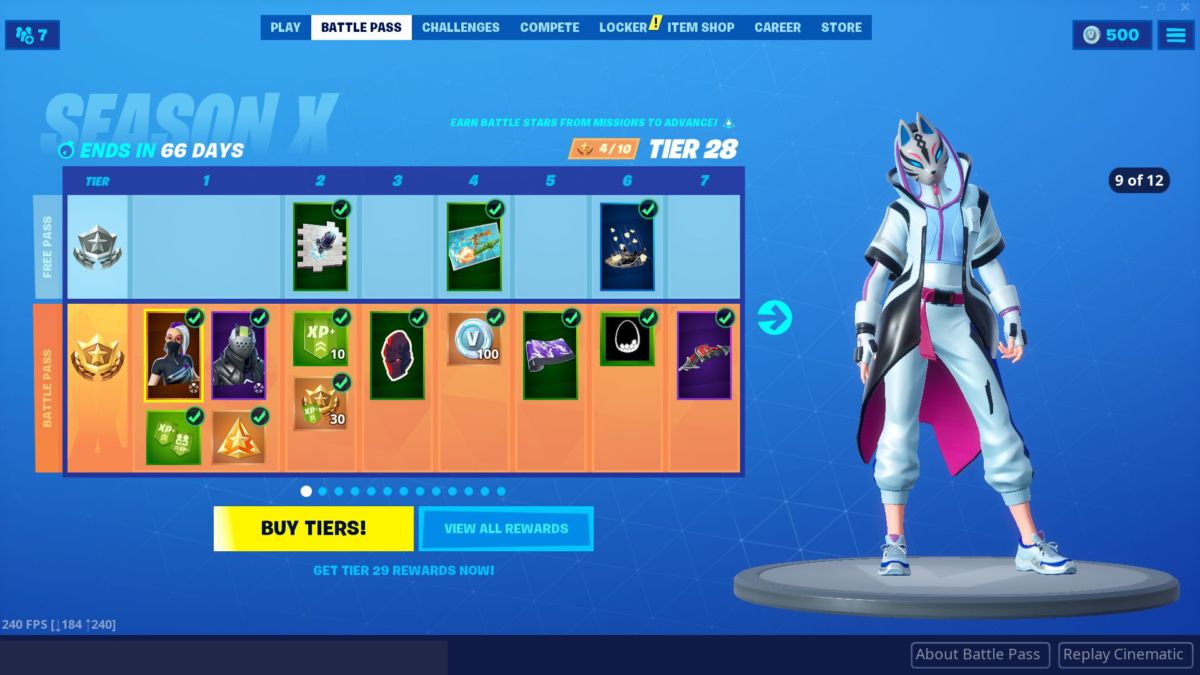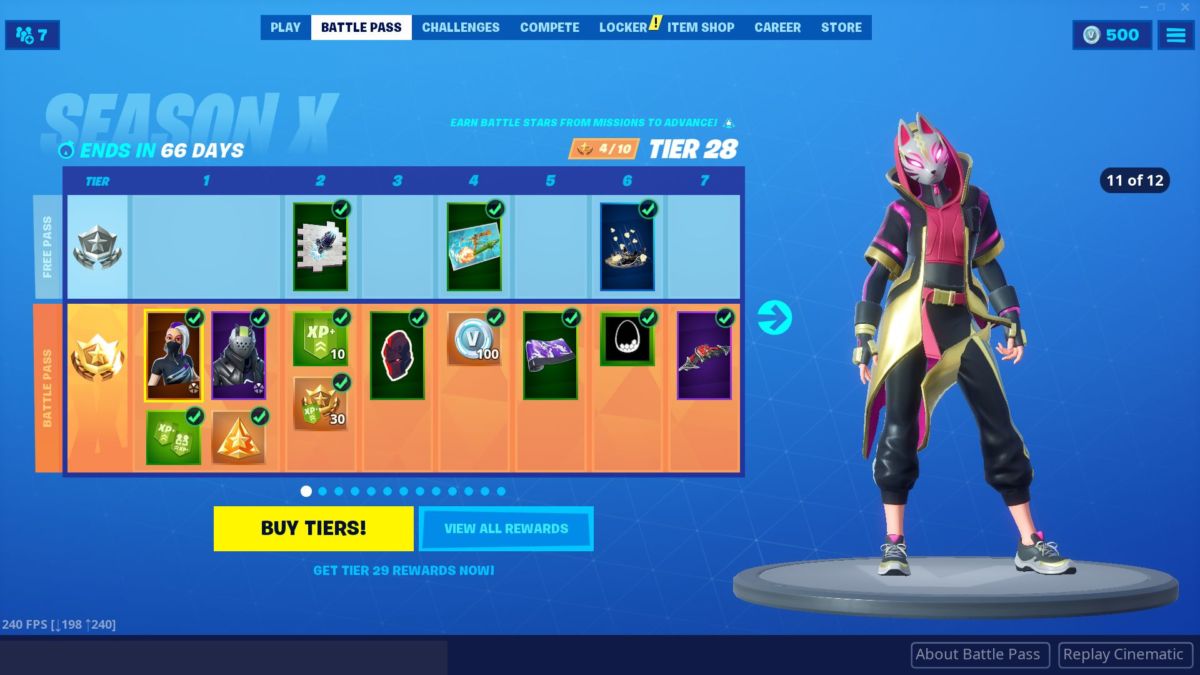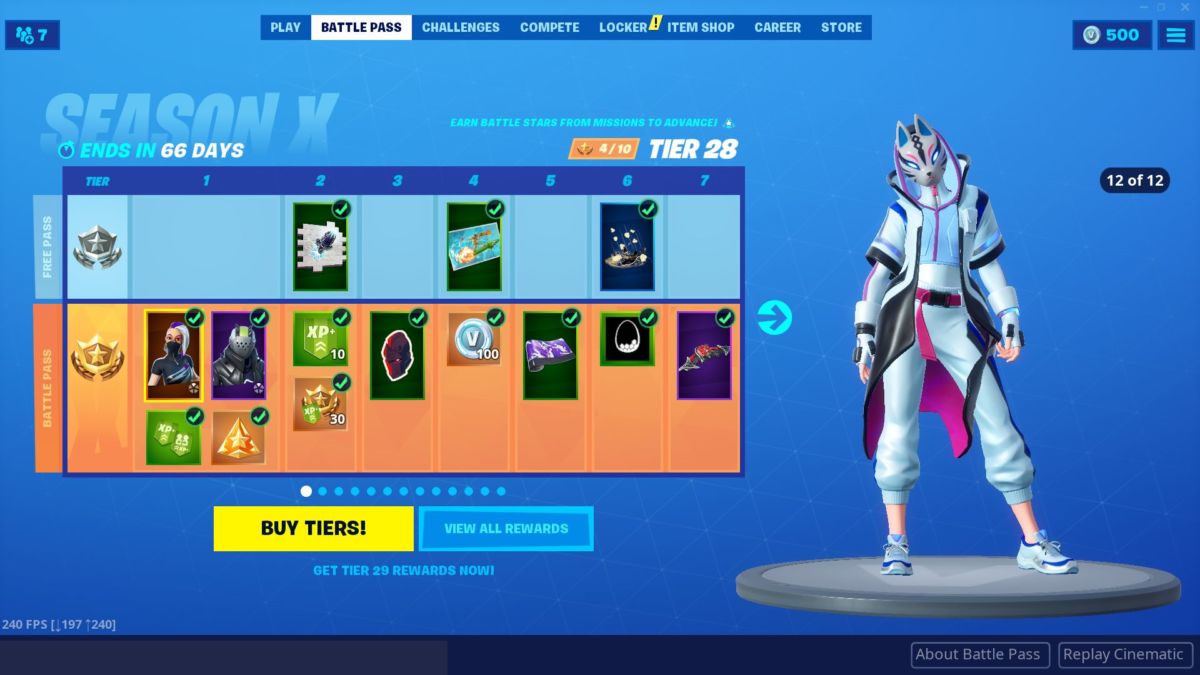 Rarity: Legendary
A gender-swapped version of Drift, Catalyst is a pretty decent alternative to the Season 5 favourite, especially as it lacks the thickness that the fully unlocked male version has. Expect this to be a sweaty favourite.
Grade: B
Eternal Voyager | Tier 87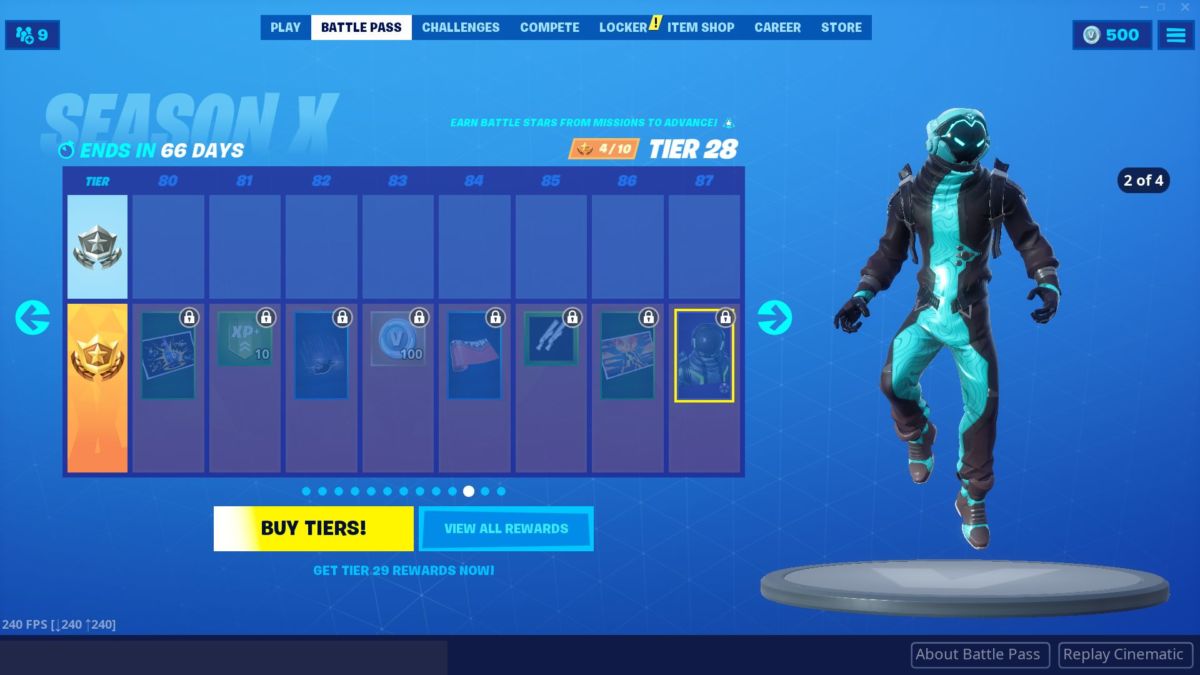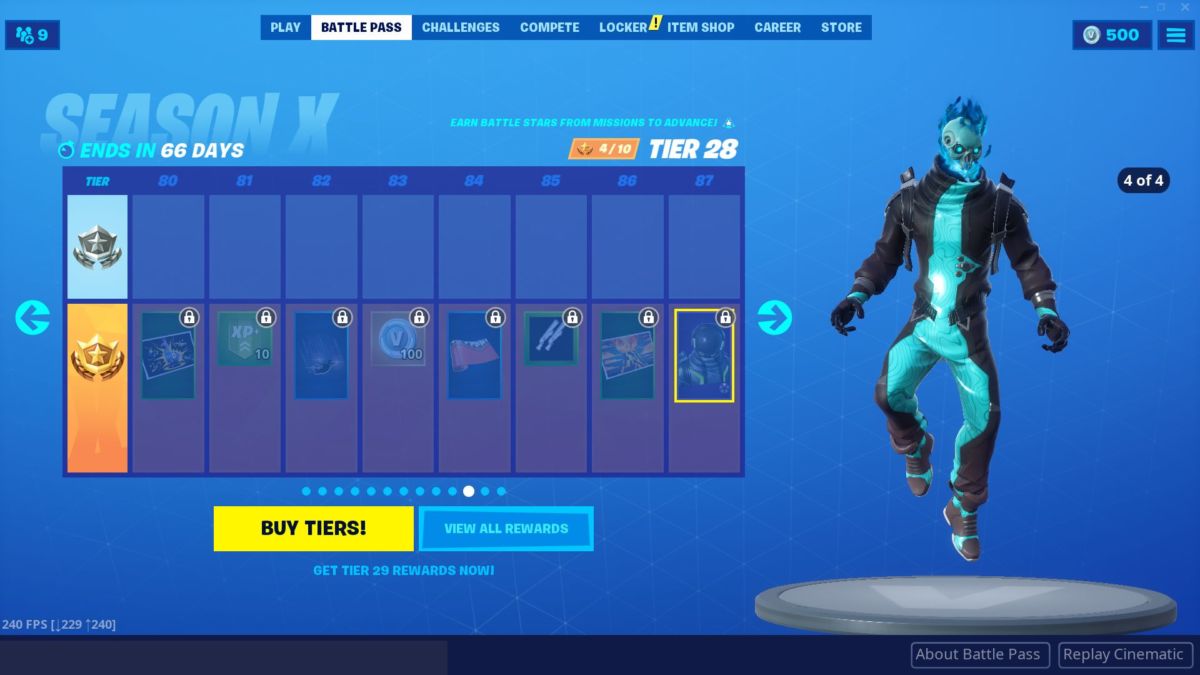 Rarity: Epic
A skin teased in the build up to Season X, Eternal Voyager is a spin on the Dark Voyager skin from Season 4. The main style is good, but the skull-headed variant is where it's at. Slender too, so competitive players may dig it.
GRADE: B
Sparkle Supreme | Tier 70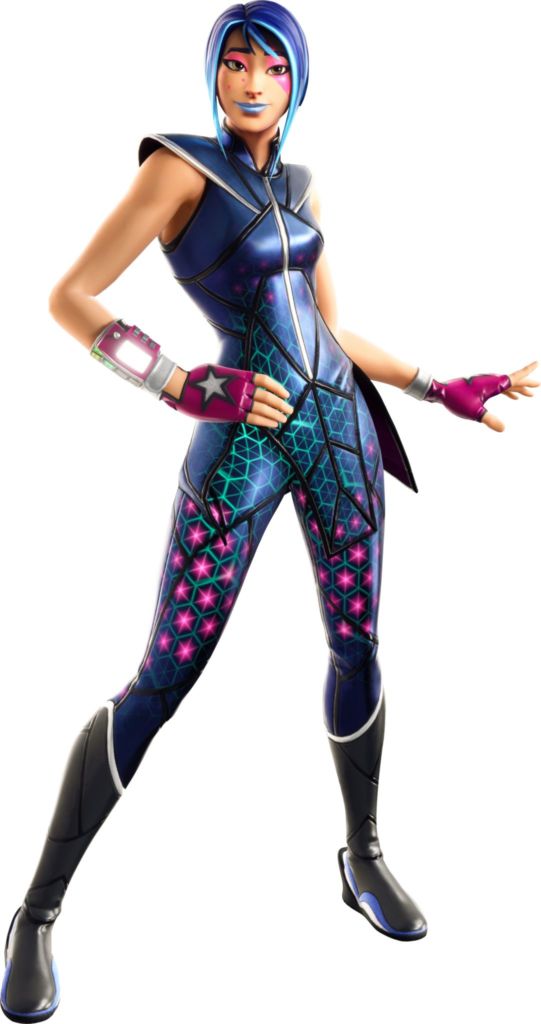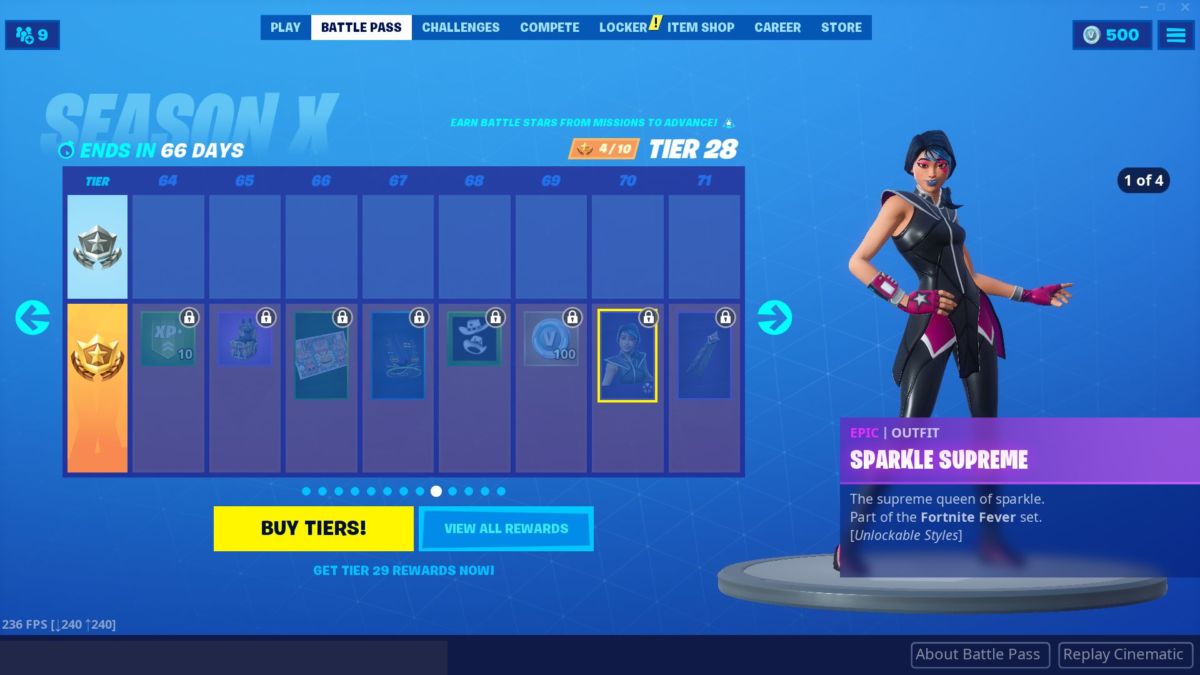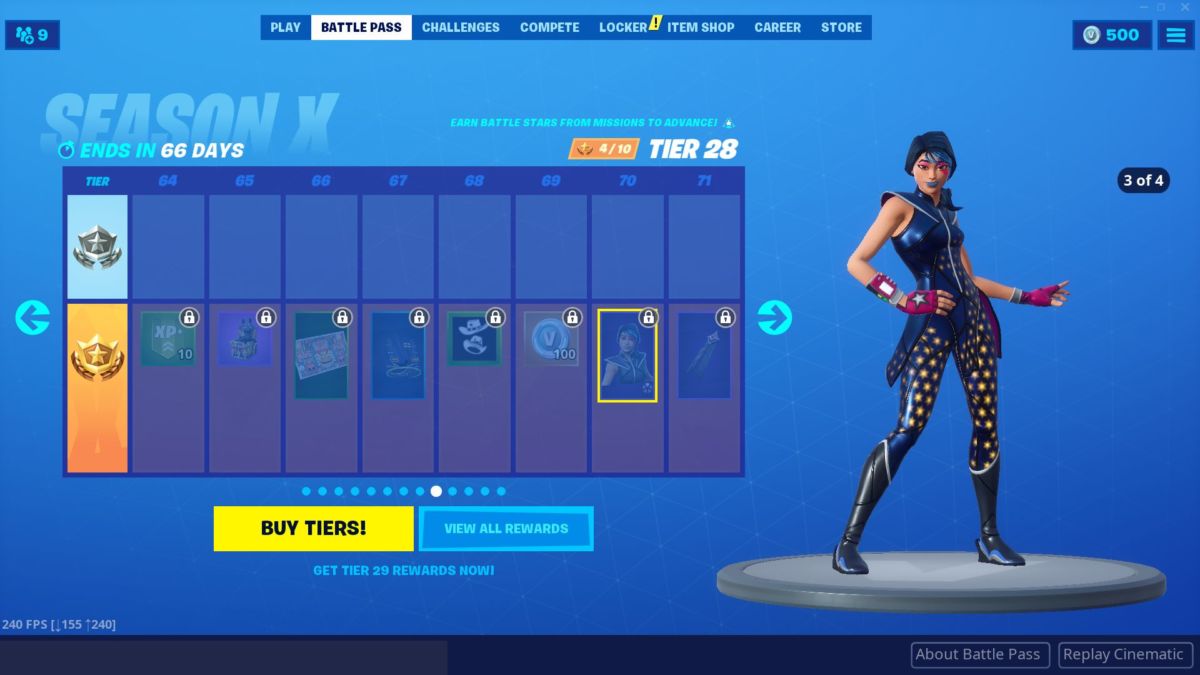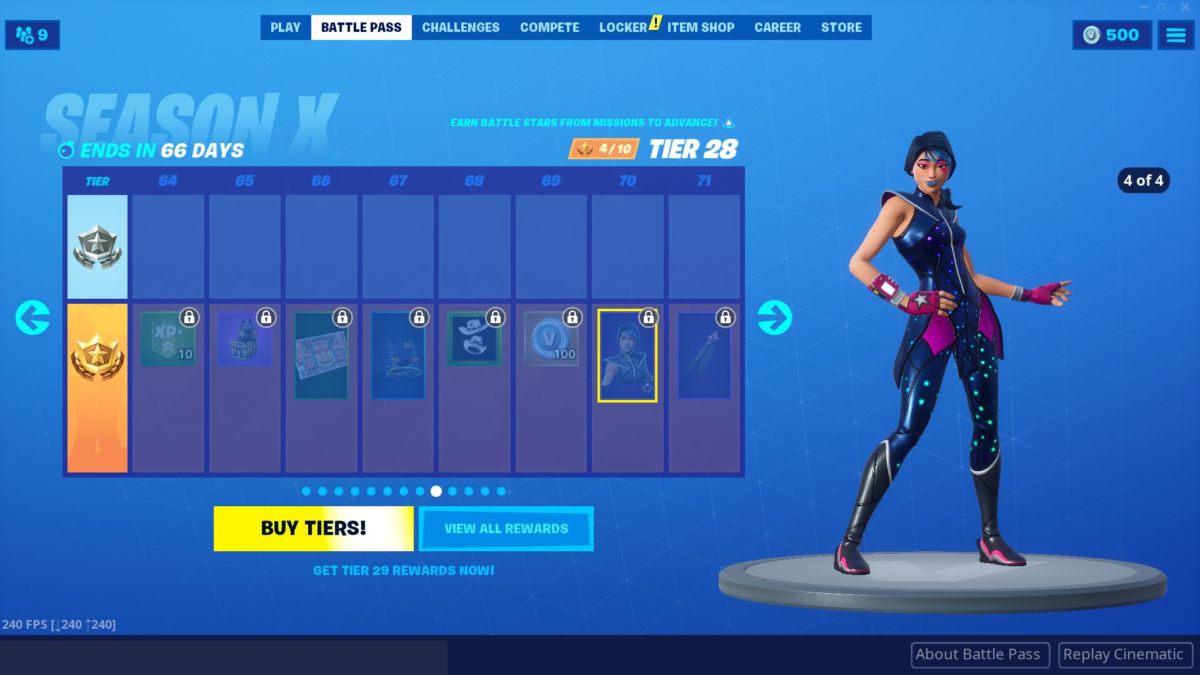 Rarity: Epic
A new take on the iconic Sparkle Specialist, Sparkle Supreme is an okay alternative though it doesn't really come close to the original in terms of catching the eye. Also seems rather similar to a lot of the female Item Shop skins in Season 9, plus there's only the one style.
GRADE: C
Tilted Teknique | Tier 23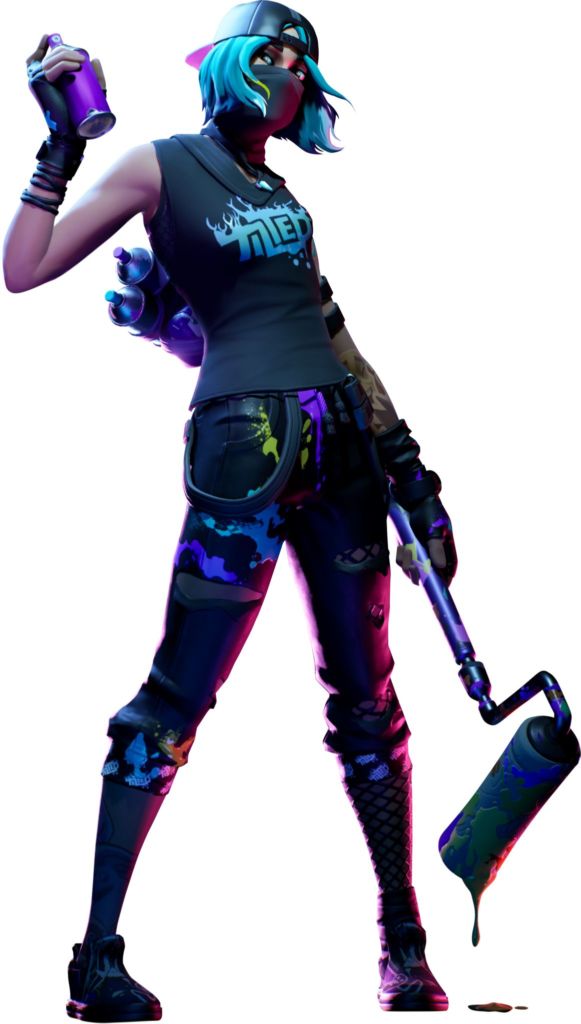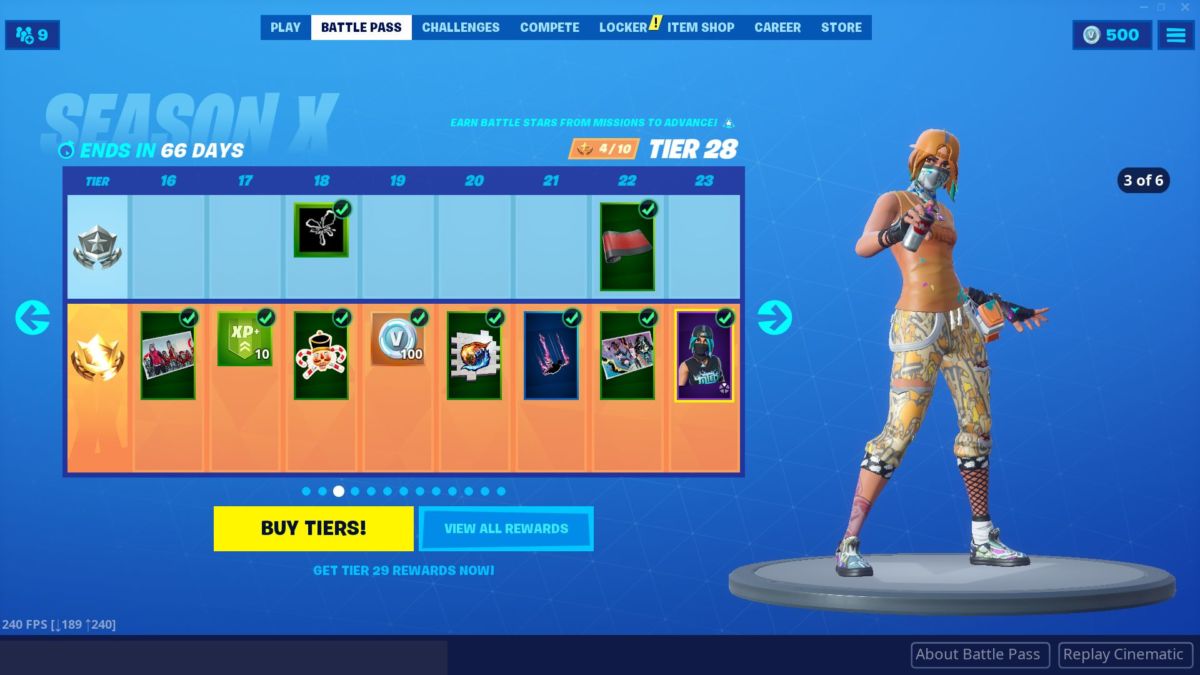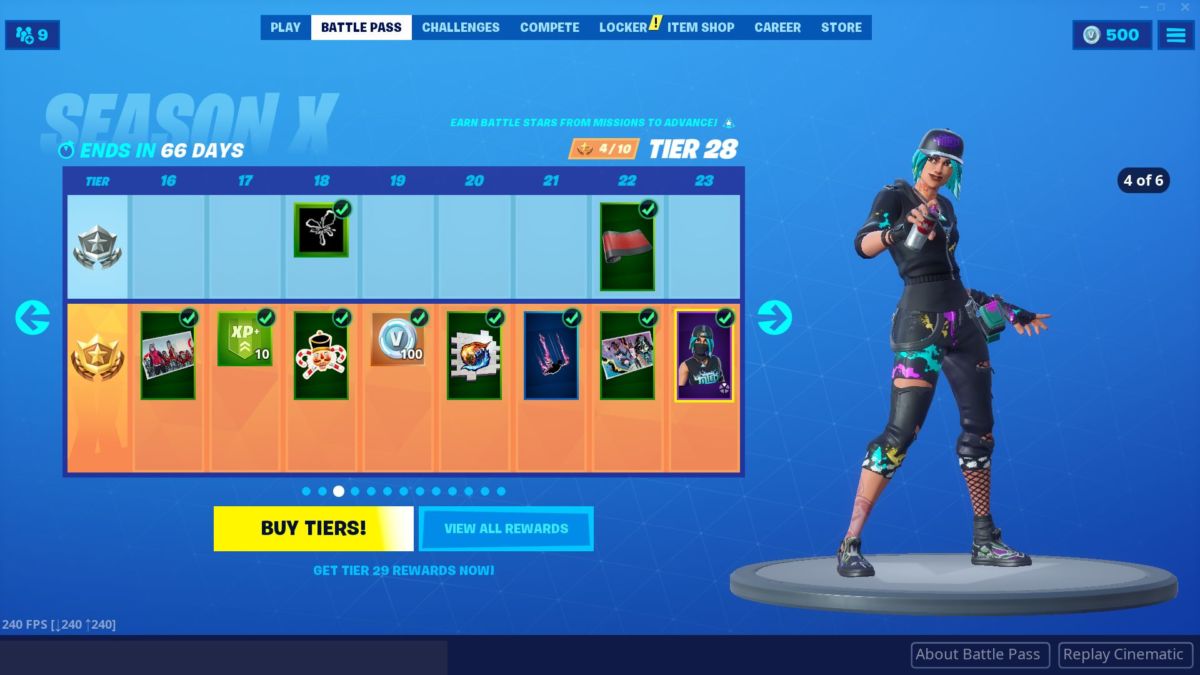 Rarity: Epic
A decent spin on the Teknique skin, this version is a lot more complex than the one its based on and might actually be an improvement as a result. Its different styles offer plenty of flexibility, and its slender size will make it a sweat favourite.
GRADE: B
Ultima Knight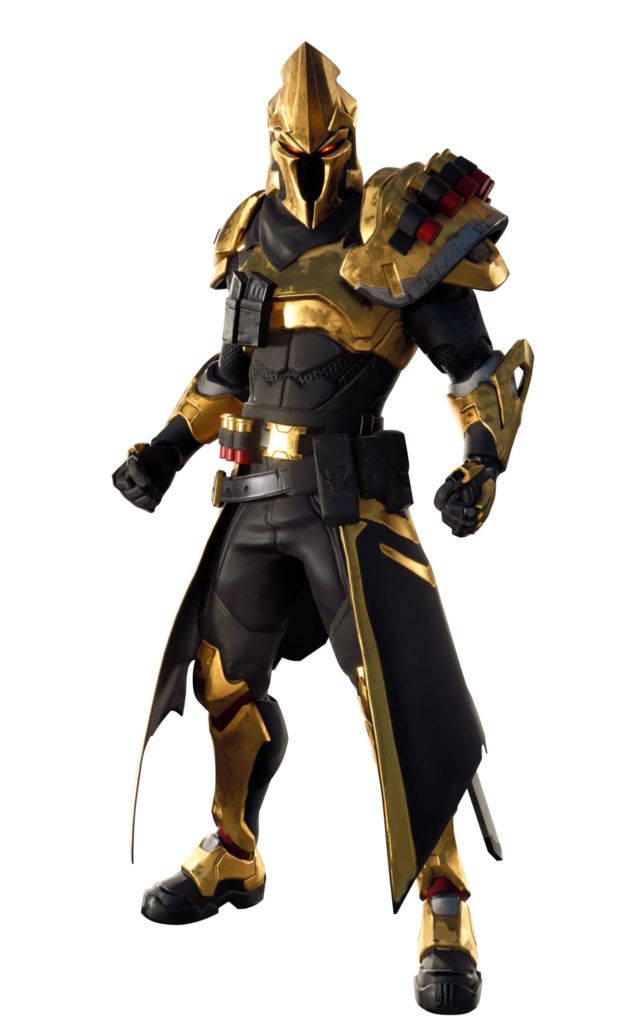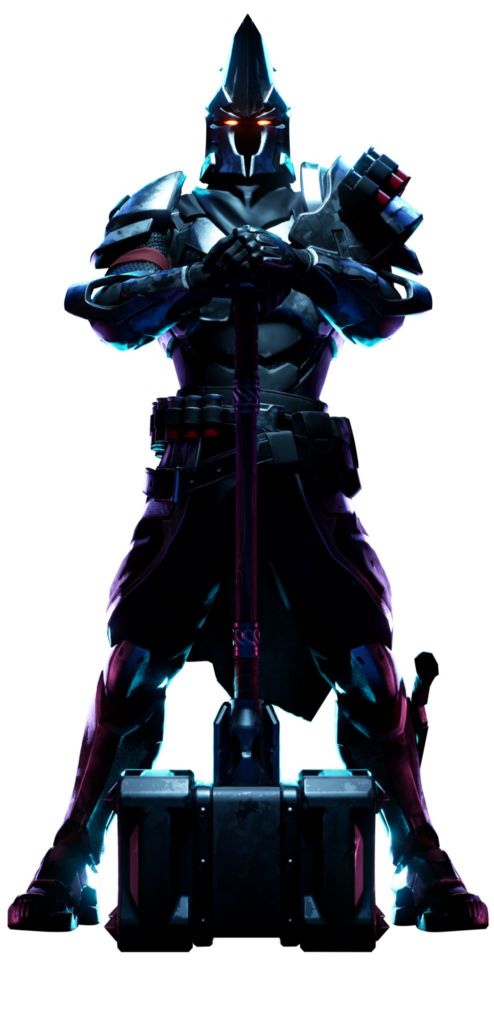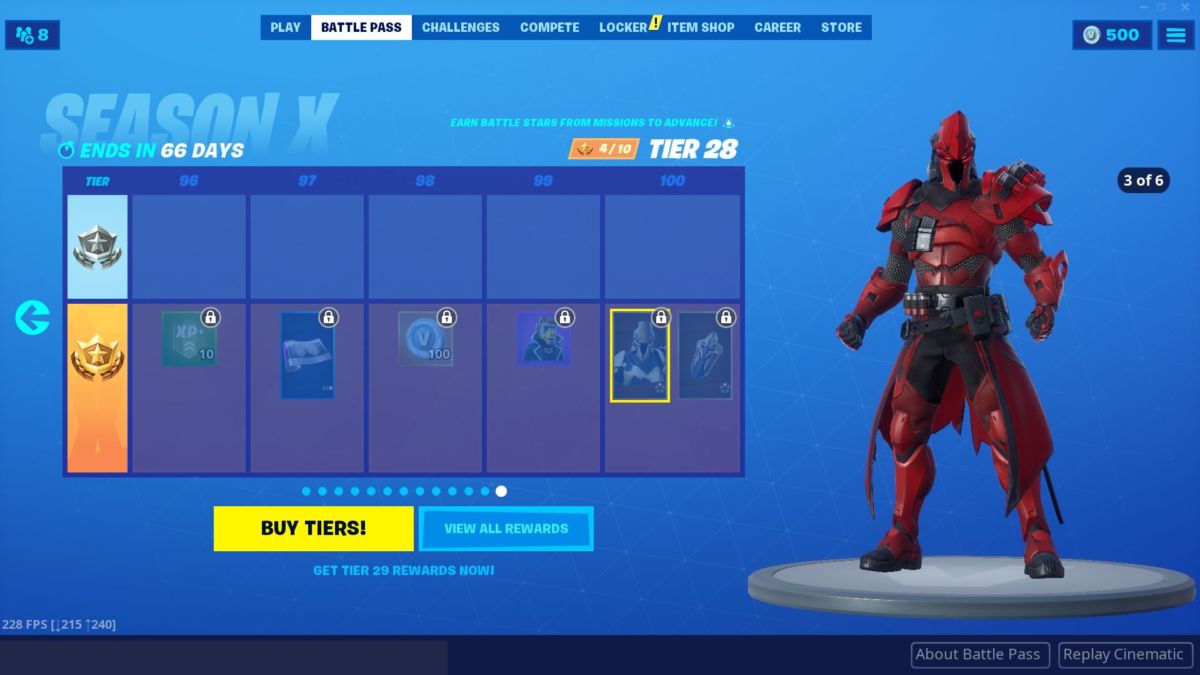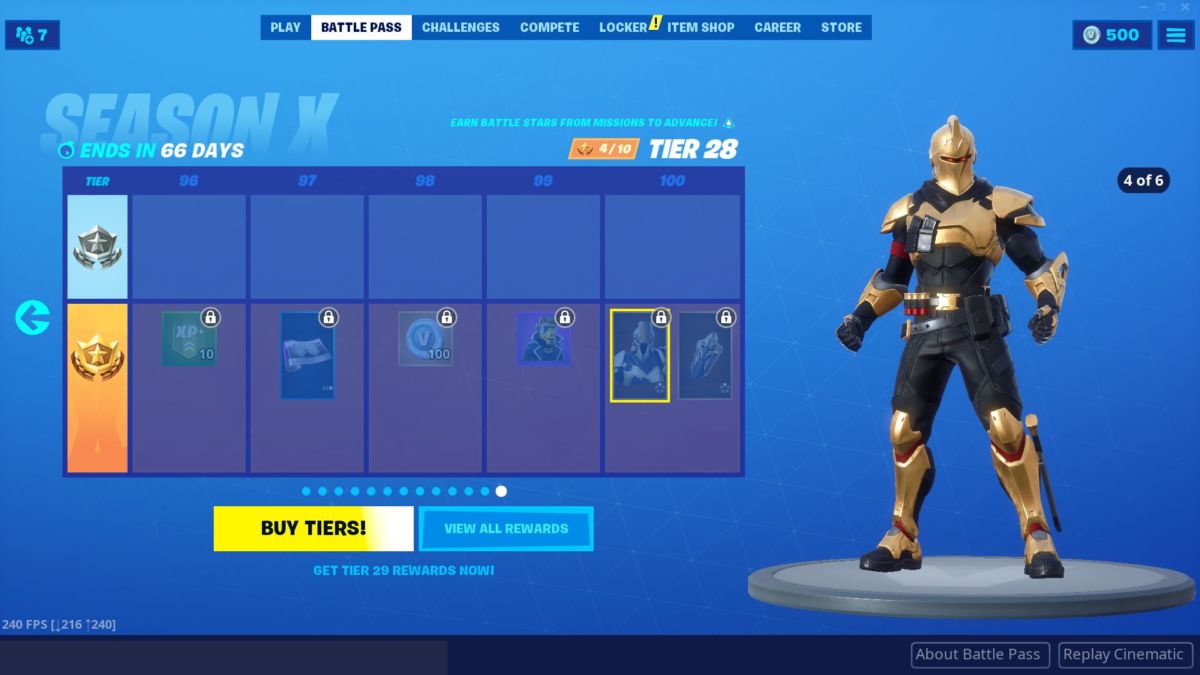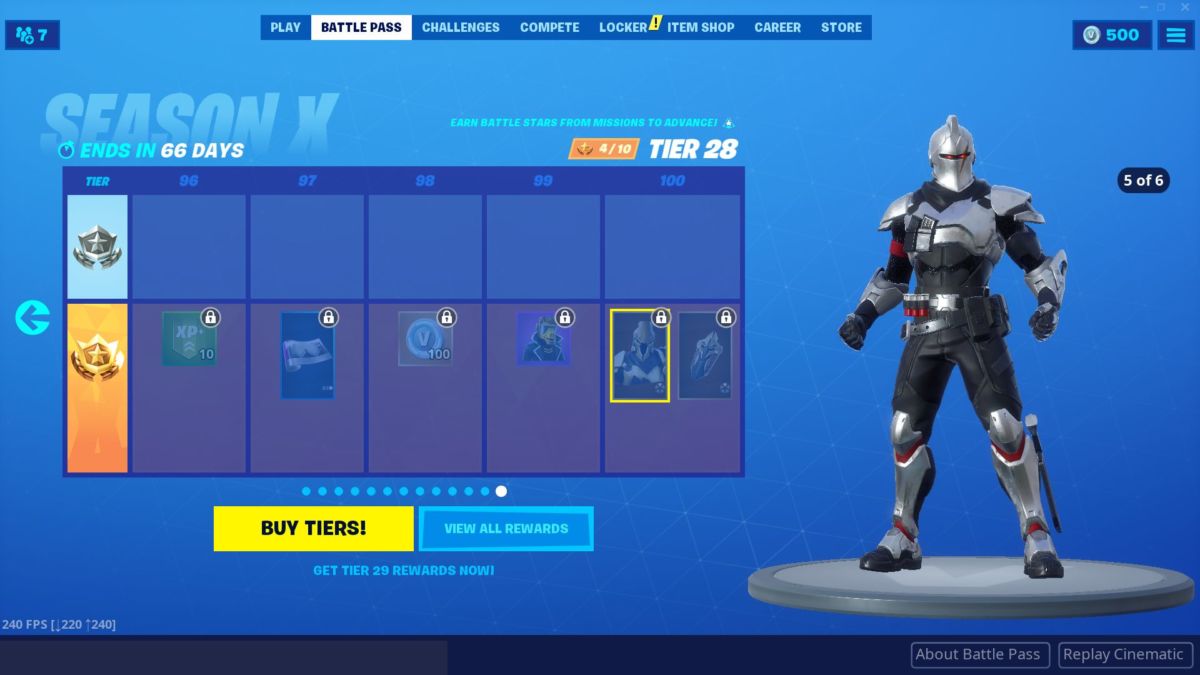 Rarity: Legendary
A new take on the iconic Black Knight skin, Ultima Knight is the ultimate reward as the Season X tier 100 skin, though its bulk may be a bit offputting for some players. That head is almost as long as Peely's.
GRADE: B
X-Lord
Rust Lord is cool again, apparently. X-Lord is a new spin on the Season 4 meme factory, coming with a bunch of tattoos in his topless form yet a continued lack of nipples for all characters in Fortnite. An okay skin, though perhaps the Battle Pass skin that should most have just been rewarded to older players as a variant.
GRADE: C+
Y0ND3R

A cooler take on the DJ Yonder skin from the Season 7 Battle Pass, Y0ND3R is fine with his golden helmet and all, but it's the pimp daddy without it that you should be playing as. Have a feeling this will be the ultimate sweat skin this season.
GRADE: B+
MORE FORTNITE:
– 23 Easy Fortnite Tips For Beginners
– 15 Best PS4 Games For Kids (That Aren't Fortnite)
– 10 Fortnite PS4 & Xbox One Tips To Close The Gap On PC
Some of the coverage you find on Cultured Vultures contains affiliate links, which provide us with small commissions based on purchases made from visiting our site. We cover gaming news, movie reviews, wrestling and much more.