Despite its shorter lifespan compared to the PS4 and Xbox One, the Nintendo Switch has left an indelible mark on the gaming industry. There's dozens of fantastic games that have entertained millions, whether it's the grand adventure of The Legend of Zelda: Breath of the Wild, the joyous whimsy of Animal Crossing: New Horizons or the undeniable fun of Super Mario Odyssey.
However, with the sheer amount of games that have been released for the Nintendo Switch over the years, there are bound to be some underrated Nintendo Switch games that have slipped through the cracks.
The eShop is a big place after all, so allow us to be your shepherds, guiding you through some of the most underrated releases on the Switch. You never know, you might just find yourself a brand new favourite game. With that in mind, here's 11 of the more underrated Nintendo Switch games out there.
11. ARMS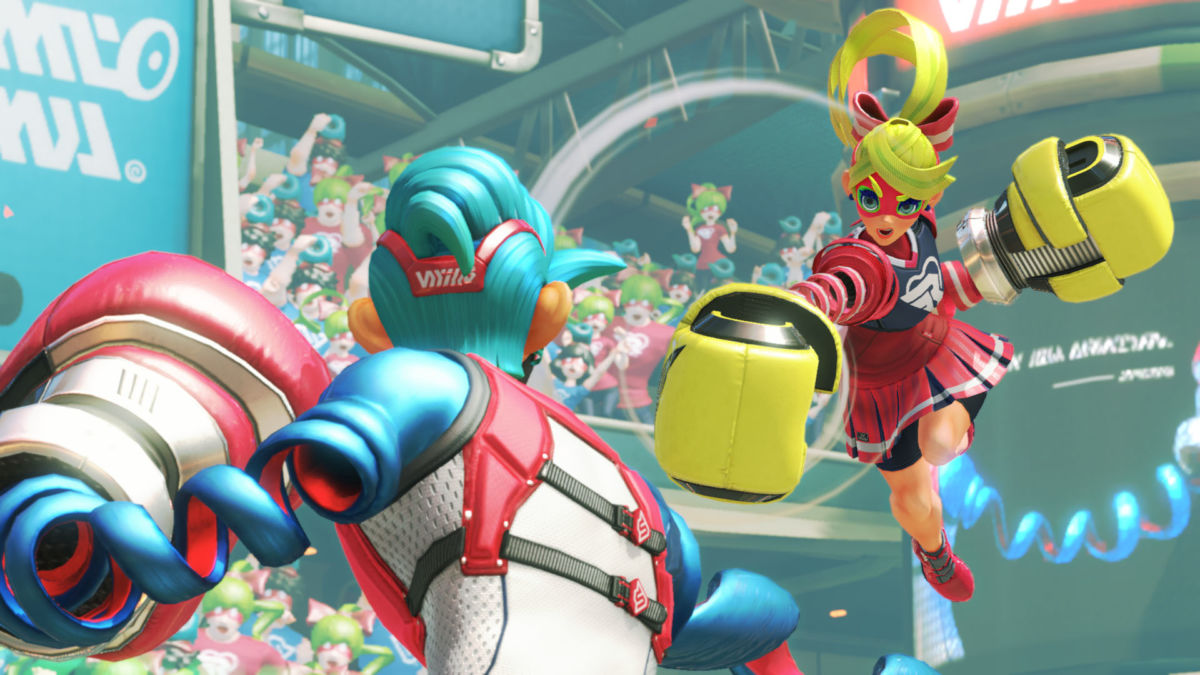 Developer: Nintendo
Publisher: Nintendo
It's weird to consider a first party Nintendo game as underrated, considering that ARMS had the full power of Nintendo's marketing machine behind it and received a slew of positive reviews upon launch, but a few years later and ARMS seems to fly under the radar of many players. The only exposure its had recently is due to one of the characters, Min-Min, appearing in Super Smash Bros. Ultimate as a DLC character.
Leveraging the motion control capabilities of Nintendo's Joy-Con, players control the "ARMS" of their characters by punching while holding the controller. It's like the Wii Sports Boxing game, but with lots of power-ups and customisable weapons, making for even more of an enjoyable party game experience. Give this one a chance, you won't regret it.
10. Way of the Passive Fist
Developer: Household Games
Publisher: Household Games
The Switch has a large selection of beat 'em ups for people who like to batter hoodlums and various other enemies while on their daily commute, and a lot of them are fantastic. There's Streets of Rage 4, The Takeover, Scott Pilgrim Vs The World: The Game and more, but if you're looking for truly underrated, look no further than Way of the Passive Fist.
As the name suggests, Way of the Passive Fist is about being more defensive than just battering goons until the credits roll. Instead, you must dodge, block and parry your way through enemies with set attack patterns that you'll need to learn in order to succeed. Once you've worn down your enemy's stamina, you can give a little love tap and move on with your day. If you want a game that'll make you feel as godlike as Daigo during EVO Moment #37 without having to learn the intricacies of Street Fighter 3: Third Strike, Way of the Passive Fist is for you.
9. Captain Tsubasa: Rise of New Champions
Developer: Tamsoft
Publisher: Bandai Namco
The Nintendo Switch's selection of football games isn't quite up to scratch, largely due to the fact that EA only releases "Legacy Editions" of the FIFA games that just include roster and kit updates. It's a bit pathetic really, so if you're looking for a football game packed with content that doesn't take itself too seriously, Captain Tsubasa: Rise of New Champions could be for you.
Based on the popular manga and anime franchise of the same name, Captain Tsubasa sees players controlling various high school level football teams that are way more skilled than half of the Premier League. Oh, and they can also smack the ball so hard it causes flames, and the keeper will often be bounced into the net by the shot's strength. It's anime silliness at its most silly, yet I love it.
8. Moving Out
Developer: SMG Studio
Publisher: Team17
Co-op games have already become quite at home on the Nintendo Switch, with titles such as Overcooked 2 feeling right at home on the portable hardware. The ease of which you can set up a Switch to play with friends means co-op will always be a viable option for the console, but one co-op game that might have evaded your attention is Moving Out.
A physics based puzzler/"mad dash to throw objects through windows", Moving Out sees up to four players take on the role of furniture movers. Throughout the game's many levels, you'll be picking up and throwing furniture into the back of a moving van as quickly as possible, completing plenty of bonus objectives along the way. For those looking to just play the core game, there's still lots of content on offer, but completionists will be playing Moving Out for a long time.
7. Descenders
Developer: RageSquid
Publisher: No More Robots
As far as downhill biking games on the Nintendo Switch go, it largely boils down to a choice between two, and both offer a fun and engaging time. While Lonely Mountains: Downhill offers a decent mix of challenging gameplay and "serene bike ride through the lovely countryside", Descenders gets the nod here for its blend of physics-based mountain biking with roguelike gameplay.
In the game's career mode, you traverse through a series of randomly generated levels that differ in terms of the mountain's elevation, curvature and the amount of stunt ramps and obstacles there are. Along the way, you'll earn different abilities that can help you on your journey, as the mountains slowly become more and more treacherous as the game progresses. You will find yourself ass over handlebars quite often, yet you'll find yourself picking it up again.
6. Downwell
Developer: Moppin
Publisher: Devolver Digital
Way of the Passive Fist is a game with a title that accurately describes the gameplay, but Downwell does it so succinctly that it only needs one word. You're going down a well. That's all you need to know. Well, that and the fact that you shoot bullets out of your feet, which you'll need if you want to make any kind of progress through this enemy infested hell hole.
Downwell is a roguelike ode to a more retro era in gaming, with its sprite-based art style and the fast-paced, "pick-up-and-play" gameplay style. Like all good roguelikes, death is a common occurrence, but you'll find plenty of upgrades and abilities throughout your various runs that'll help you survive. Downwell is as simplistic as games can get, but that's why it's so magical.
5. Dragon Quest Builders 2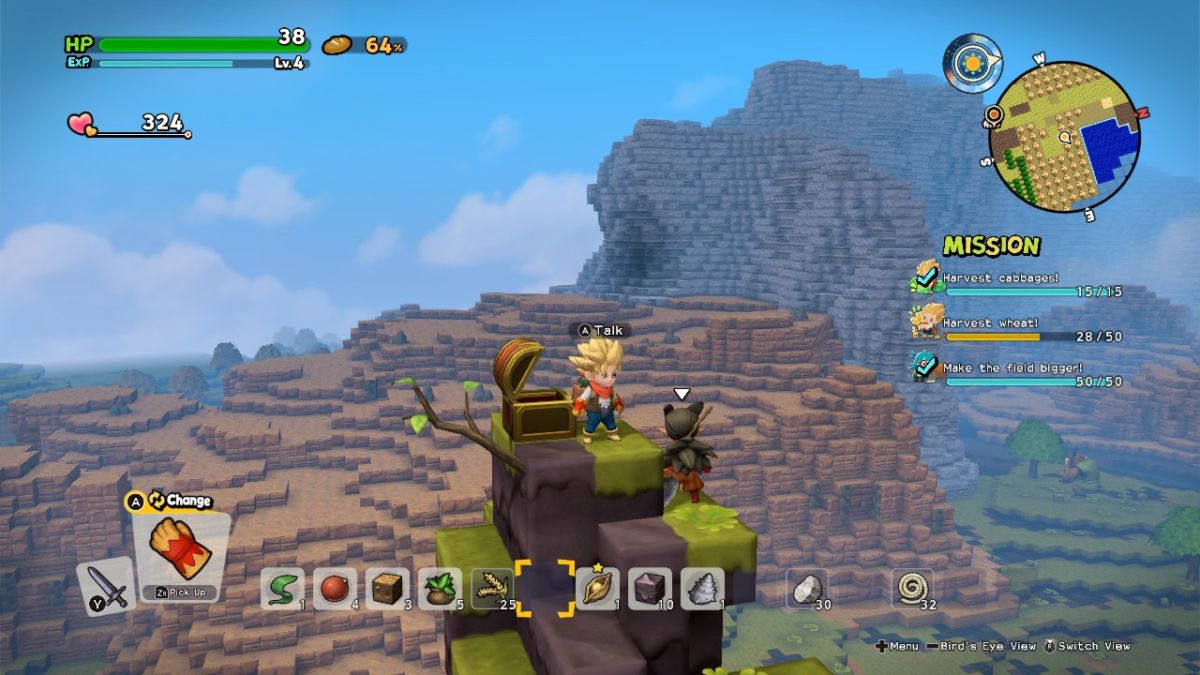 Developer: Square Enix, Omega Force, Koei Tecmo
Publisher: Square Enix
It takes a lot of courage to release a spin-off game for a long established series that completely changes the status quo. Dragon Quest built a lot of goodwill over the years by being one of the best turn-based JRPGs on the market, but why not try and corner two different markets? If you're looking for a sandbox, block-building RPG, Dragon Quest Builders 2 is a great shout.
Players find themselves on an island, and must learn to use their growing building powers to create the world of their dreams, which will likely be some kind of rude looking obelisk located in the centre of town. With four player co-op for both local wireless connections and online play too, Dragon Quest Builders 2 is a perfect underrated game to play with friends.
4. Void Bastards
Developer: Blue Manchu
Publisher: Humble Bundle
I promise that I didn't mean to add this many roguelikes to this list, but considering how fond you all are of Hades (and I am too, that game rules), we thought you'd like more of the same, just less well-known. Void Bastards is by its definition a roguelike, but it distinguishes itself from an ever-growing genre as an FPS space exploration game that's incredibly hard, yet brilliantly funny.
You control a series of prisoners forced to explore deep space, find derelict ships, salvage supplies and try not to get killed by the sheer amount of enemies and threats you'll face. Void Bastards isn't one for the faint of heart, considering the amount of resources to manage, and how many randomly generated instances can influence your run, but the satisfaction that comes from victory is oh so sweet.
3. A Fold Apart
Developer: Lightning Rod Games
Publisher: Lightning Rod Games
A game that's become eerily prescient given the fact it released in the middle of a global pandemic separating people from their loved ones, A Fold Apart puts players in the shoes of a couple who are forced to go long-distance when one takes a job opportunity in another city. Naturally, this massive shift in their relationship dynamic creates some problems.
The game sees players use paper folding abilities to solve over fifty puzzles, as the narrative sees both characters try to navigate their relationship woes as best as they can. In perhaps the best feature that A Fold Apart has to offer, players can pick from a number of different couples in order to best represent the story that best represents them. It's a great option that helps elevate A Fold Apart. Quickly, go buy it.
2. PHOGS
Developer: Coatsink, Bit Loom Games
Publisher: Coatsink
We've waxed lyrical about our love for PHOGS on this fine site in the past. Okay, I have at least, but still. PHOGS snuck in there at the end of 2020 and became one of the best co-op games on the market, and a damn fine highlight in a supremely awful year. If you've been feeling a bit down in the dumps and need something that's unapologetically wholesome, then PHOGS is the game for you.
Controlling the blue and red heads of two stretchy dogs joined at the torso, you'll solve a variety of puzzles and go on some awe-inspiring adventures. While the game can be played and enjoyed solo, PHOGS truly comes into its element as a co-op game, and with support for both local and online co-op play, you can experience the game's lush world with a friend, even if you're not in the same room.
1. Sayonara Wild Hearts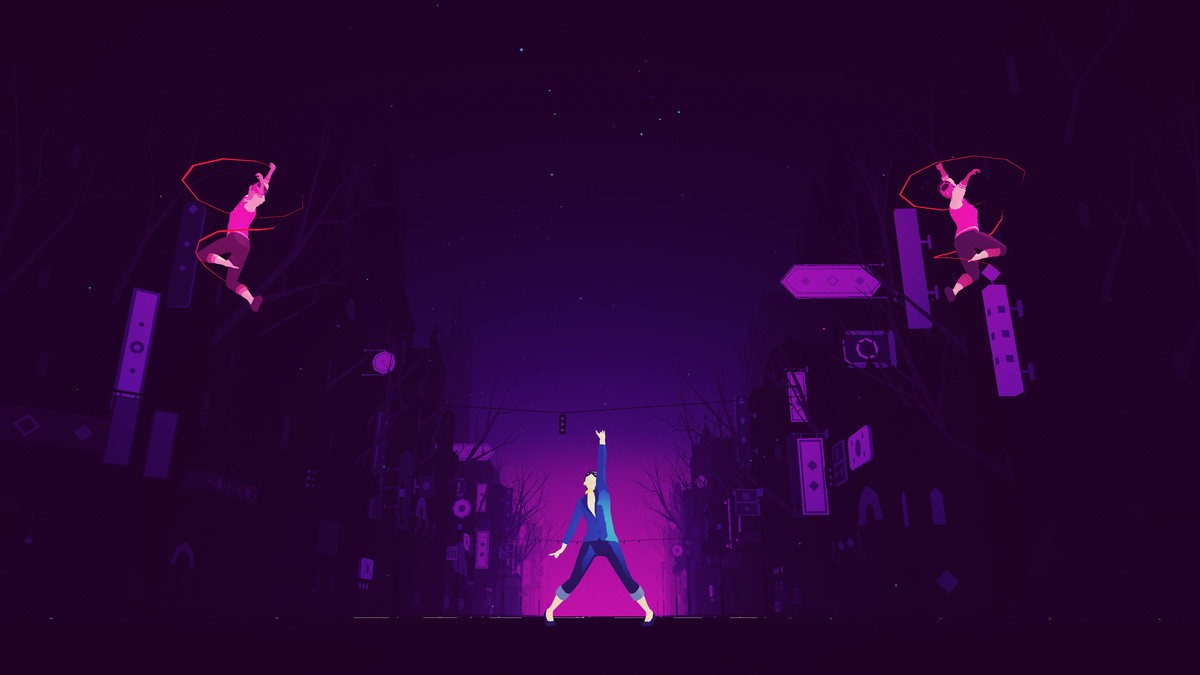 Developer: Simogo
Publisher: Annapurna Interactive
Hey, go play Sayonara Wild Hearts. It's not exactly underrated on the Switch, given the fact that it received almost universal acclaim when it first appeared, but that might have just been from those within the industry.
There's still plenty of people who need to go on the magical journey that Sayonara Wild Hearts offers, so if you see it on the eShop, particularly if it's on sale, do yourself a favour and pick it up.
READ NEXT: Best Switch Single Player Games You Should Play
Some of the coverage you find on Cultured Vultures contains affiliate links, which provide us with small commissions based on purchases made from visiting our site. We cover gaming news, movie reviews, wrestling and much more.