Modern gaming is largely about the broader community. Fortnite, Overwatch, and the myriad of modern multiplayer titles have emphasized connecting with others around the globe, giving players a sense of "togetherness." If, by "togetherness," we mean "other people to scream profanities at." But what if you're not interested in linking up with other players and are after the best Switch single player games instead?
For the friendless and solitary, the single and the solo, there are plenty of options. Especially if you're browsing through the Nintendo Switch's library. Plenty has released for Nintendo's hybrid console, and we're here to narrow down the best solo games on Switch you should be playing.
The Best Switch Single-Player Games
20. Bayonetta 2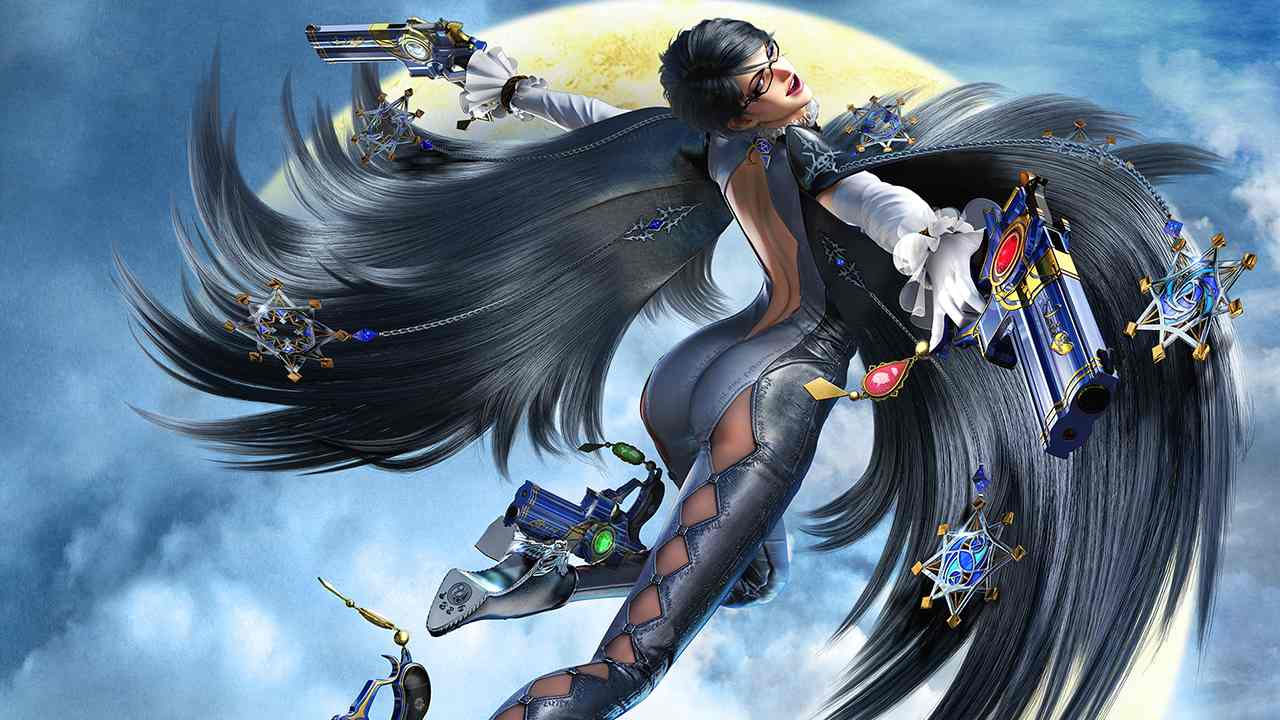 Developer: PlatinumGames
Publisher: Nintendo
It's hair and witchcraft galore in this action-packed, debaucherous romp. Though not originally developed for the Nintendo Switch, Bayonetta 2 is the perfect single player hack-and-slash title for the hybrid console.
Play it in public, and you can expect to have people raising an eyebrow at you as your hair-covered avatar battles the forces of evil using her flowing locks. In a post-Devil May Cry world, Bayonetta gets unfairly compared to Dante's exploits despite being in a league of its own.
At the time of writing this, Bayonetta 3, a Switch exclusive, hasn't launched, but we fully expect it would replace its predecessor. With PlatinumGames once again at the helm, Bayonetta 3 remains highly anticipated release despite the delay from 2019 to 2020.
19. Captain Toad: Treasure Tracker
Developer: Nintendo Software Technology
Publisher: Nintendo
Toad has always been a background character to Mario and Luigi's adventures. Captain Toad changed all that by turning the humanoid mushroom into a great detective. Or "marginally okay" detective, depending on how good your puzzle-solving skills are.
Captain Toad: Treasure Tracker is a fantastic puzzler that's easy to get sucked into. There's a multiplayer component, but Treasure Tracker stands up well as a single player experience that sends players on a perilous journey to collect gold stars. If you enjoyed the mini-games snuck into Super Mario World 3D, you'll love Treasure Tracker.
18. Mario + Rabbids: Kingdom Battle
Developer: Ubisoft Milan
Publisher: Ubisoft
When you think Super Mario Bros., you probably don't picture Mario, Luigi, Peach, and Yoshi arming themselves in a battle against insane rabbits. Luckily for you, someone at Ubisoft or Nintendo did, and Mario + Rabbids: Kingdom Battle was the product.
Combining Nintendo's beloved heroes (and villains) of the Mushroom Kingdom with Ubisofts' raving Rabbids, Kingdom Battle borrows from the turn-based tactical genre for a zany, albeit strategic experience. The mingling of franchises and surprisingly deep gameplay makes Kingdom Battle one of the Switch's best games.
17. Kirby Star Allies
Developer: HAL Laboratory
Publisher: Nintendo
Kirby Star Allies is designed to be an entertaining multiplayer game suited for kids. However, as with Kirby's prior games, it's easy to pick up and go on your own. As the titular pink puffball, players recruit allies by converting enemies. With up to three helpers, Kirby fights through colorful worlds, utilizing his signature copy ability.
New and familiar villains return in Kirby's first high-def game, playable both stationary and on the go. It's the kind of game you can play everywhere – and a great conversation starter if someone's nosy enough to look over your shoulder.
16. Yoshi's Crafted World
Developer: Good-Feel
Publisher: Nintendo
There are few things more lovable than Yoshi, so when he gets his own game, I'm immediately on board.
In Yoshi's Crafted World, players take control of the green dinosaur as his day is interrupted by Kamek and Baby Bowser. When the dastardly duo tries to steal the Sundream Stone to make their "wildest dreams come true," their plan goes awry, and the stone's gems are scattered across the colorful world. Luckily, Yoshi has been packing away fruit and is energized for his latest adventure.
Yoshi's Crafted World has a few nifty gimmicks up its sleeve, including the ability to interact with foreground and background objects. Otherwise, it bears a resemblance to other Yoshi adventures and is just as undeniably cute as them.
15. Okami HD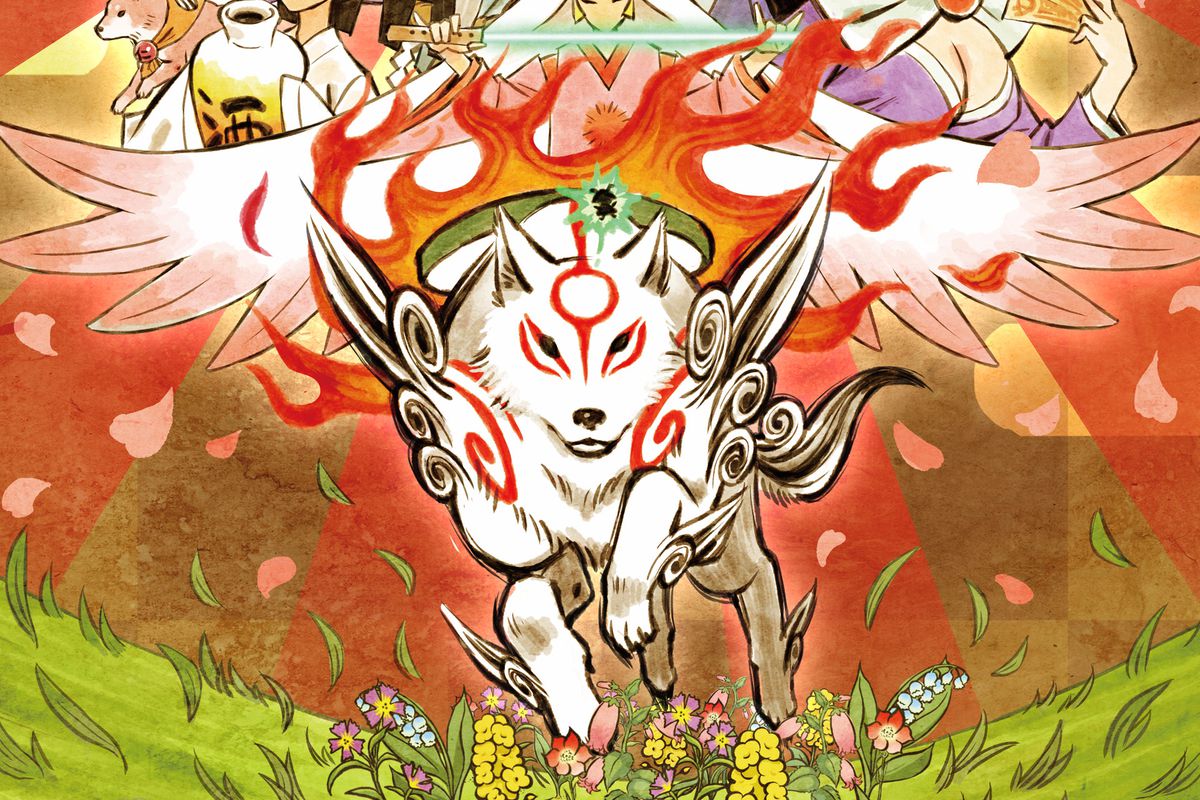 Developer: Clover Studio
Publisher: Capcom
Classic Japanese lore comes to life in this vibrant and whimsical adventure that's gone on to become something of a cult classic. Playing as Amaterasu, the Japanese sun goddess, players man the Celestial Brush to counter the effects of a demonic scourge.
Okami was a visual treat when it first released on the PS2/Wii, but the HD port for the Switch really lets the art style and vibrant colors shine. It's not a game for everyone, but those that can appreciate the quirky gameplay are in for a memorable single player experience on their Switch.
14. Shovel Knight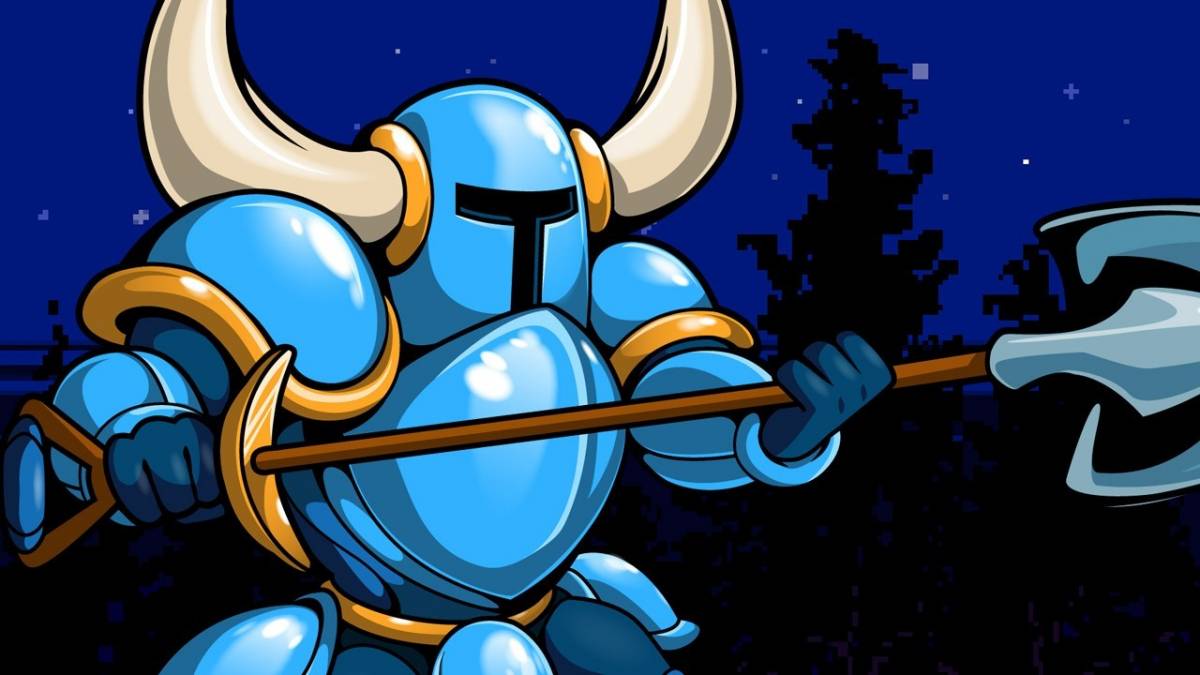 Developer: Yacht Club Games
Publisher: Yacht Club Games
Grab your shovels, kids, it's time to… slay evil? Hm, it may not be a sword, but there's nothing saying a shovel can't be a weapon. There's certainly nothing stopping the noble protagonist of Shovel Knight from mastering the shovel.
This side-scrolling adventure is reminiscent of classic platformers, and the inspiration pulled from games like Zelda II: The Adventures of Link and DuckTales is quite evident. That doesn't mean Shovel Knight isn't its own experience, because it most definitely is. And it's a notably entertaining single player game everyone should have downloaded on their Nintendo Switch.
MORE SWITCH: Best Switch Horror Games
13. The Legend of Zelda: Link's Awakening
Developer: Grezzo
Publisher: Nintendo
No, you do not have deja vu. The Legend of Zelda: Link's Awakening was remade for the Nintendo Switch in full 3D. The cartoonish art style is a far cry from Breath of the Wild, but that doesn't mean this isn't a perilous journey for the tunic-wearing hero that needs your expertise.
If you're excited to explore Hyrule and rescue Princess Zelda for the umpteenth time, I have some bad news for you. Link's Awakening steps away from the series' staples and sends Link to the distant land of Koholint Island. Only with the help of a mystical godlike whale can Link escape the island and return to those that keep needing him.
Link's Awakening looks and plays wonderfully and is a suitable remake for the heavily praised Game Boy game. It's often challenging to rise beyond the shadow of an original. While the Link's Awakening remake can't quite surpass the 1993 title, it does plenty to be a memorable
12. Dead Cells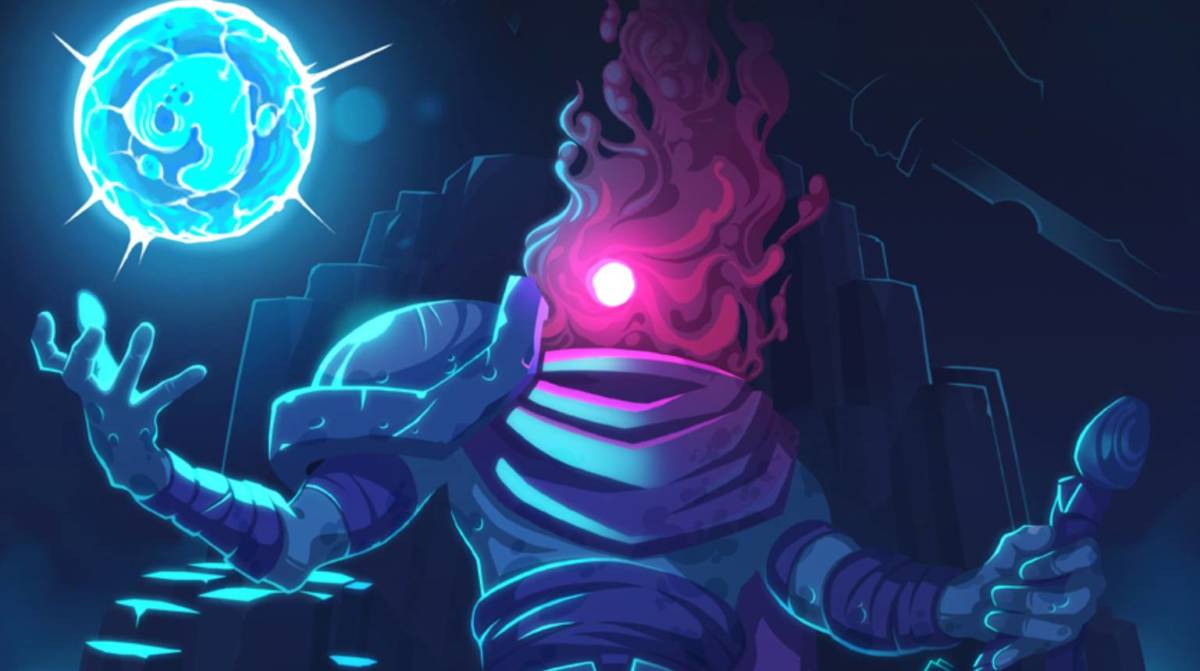 Developer: Motion Twin
Publisher: Motion Twin
It's difficult not to fall in love with the art style of Dead Cells. Almost as difficult as it is to not simply adore the familiar-yet-unique gameplay. The roguevania experience is subtle in its execution and allows the world's lore to unfold through level details and area descriptions.
Players battle through dingy dungeons and overrun villages, cutting through hordes of villains on their quest to defeat the monstrous Keepers. Unique items and weapons alter the experience along the way while special abilities and skills help the nameless hero level the battlefield.
Dead Cells is surprisingly involved on the backend, forcing players to tinker with weapons, items, and skills to find the ideal combination for every scenario.
11. Valkyria Chronicles 4
Developer: SEGA / Media Vision
Publisher: SEGA
War is hell, but Valkyria Chronicles 4 is a ton of fun. So, it's a weird trade off.
The fourth entry in the Valkyria Chronicles series returns players to the battlefield amidst the conflict featured int he original Valkyria Chronicles. Commanding Squad E of the Federation, players utilize the new BLiTZ Battle System to take on the opposition.
Valkyria Chronicles 4 integrates elements of turn-based strategy, RPG, and 3rd person shooter gameplay for an action-packed but well-paced experience. Defend strategic points or storm the enemy's position in a war game that's full of heart, soul, and memorable characters.
It's as if war games don't have to be relegated to yearly, empty titles.
10. Pokémon Sword & Shield
Developer: Game Freak
Publisher: The Pokémon Company
Mythical Pokémon are out there. It's just up to you to hunt them down and reel them in. Pokémon Sword and Shield follow the series' typical layout, offering a similar experience with different Pokémon to hunt down and catch.
As a new Pokémon Trainer, you'll select a starter Pokemon that will join you on your epic – and incredibly vibrant – journey. While the formula doesn't change too much, Pokémon games get more and more stunningly beautiful, and if Sword and Shield offer anything, it's a visual adventure worth playing through.
See if you have what it takes to become a Pokemon Master by exploring this vast land, unraveling the mystery behind Legendary Pokémon Zacian and Zamazenta, and taking on the mischievous Team Yell.
9. Stardew Valley
Developer: ConcernedApe
Publisher: ConcernedApe
The best single player games are the ones that really suck the player in. They give players plenty to do, explore, and uncover. They're games like Stardew Valley, an RPG simulator that gifts you a farm in the titular valley after your grandfather's passing.
With the Joja Corporation changing the way Stardew Valley thrives, it's up to you and your green thumb to rebuild the community center and breathe life back into the town. To accomplish this, you'll have to set out (alone), explore the valley, and gather supplies.
Put in the hard work, and you may just be the hero of Stardew Valley.
MORE SWITCH: Best Nintendo Switch Games For Kids
8. Octopath Traveler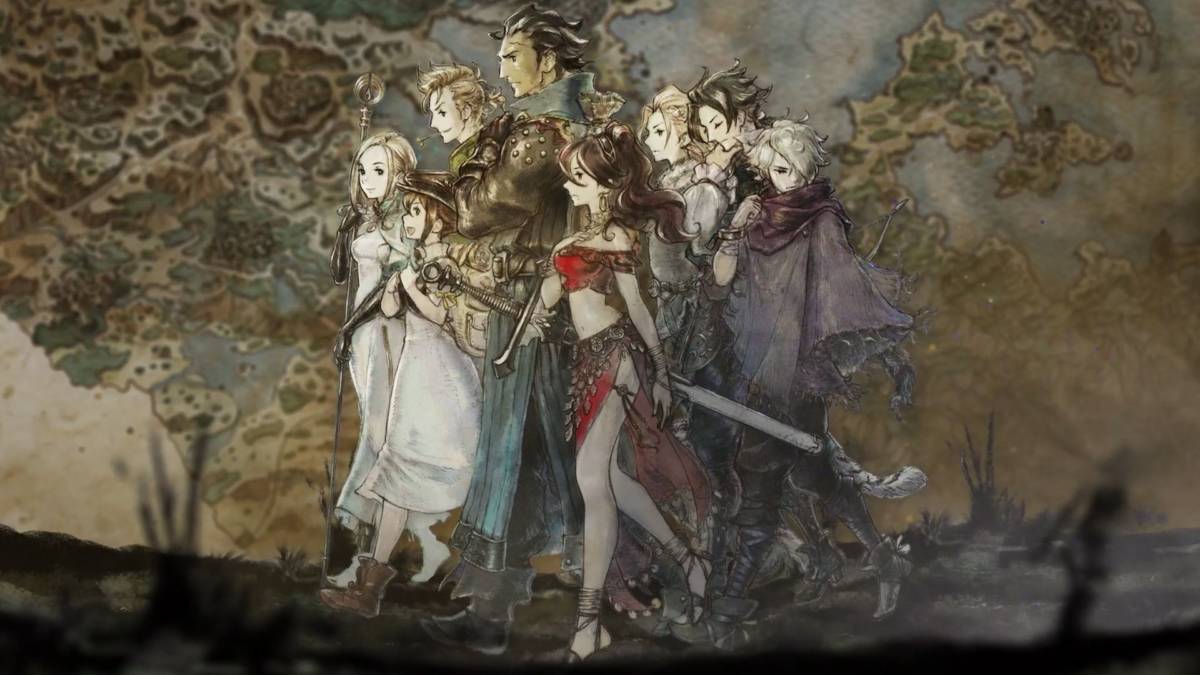 Developer: Square Enix Business Division 11
Publisher: Square Enix
The eight stories that Octopath Traveler has players follow promise new and exciting experiences. In this clever RPG, you'll play as eight different travelers, each with their own narrative to follow through the open world of Orsterra.
You'll fight off enemies with turn-based combat and trek through the busy world to unravel all eight stories. The art style is a mix of old and new RPGs, and the gameplay is sure to feel familiar enough to jump into without much direction.
If you're looking for an expansive single player adventure to tackle on your Switch, Octopath Traveler is sure to be it.
7. Hollow Knight
Developer: Team Cherry
Publisher: Team Cherry
The Hollow Knight isn't quite the sword-wielding soldier you may expect, but that doesn't mean he isn't a force to be reckoned with. Unlock skills and abilities to plow through dangerous enemies scattered throughout the mysterious ancient kingdom of Hallownest.
While many seek out the hidden kingdom for riches, the Hollow Knight is in it for the sake of those growing afflicted by the infection spreading throughout the Hallownest. The side-scrolling platformer has plenty to love about it, but the 2D hand-drawn worlds may be high on that list.
6. Super Mario Maker 2
Developer: Nintendo EPD
Publisher: Nintendo
Super Mario Maker 2 is every masochist's dream. Much like its predecessor, this sequel puts players in charge of building their own Super Mario levels.
While you could keep them simple, the ample options and assets allow you to create complete nightmares. Enemies, traps, and terrain from across the franchise are at your disposal, and the customization provides near-limitless ways to use them.
Even if you're not the creative type, user-created levels are available to play. Be forewarned, however. Everyone has made it their goal to craft terrifyingly tricky levels that will have you running to the store every few days for a new Joy-Con.
5. Luigi's Mansion 3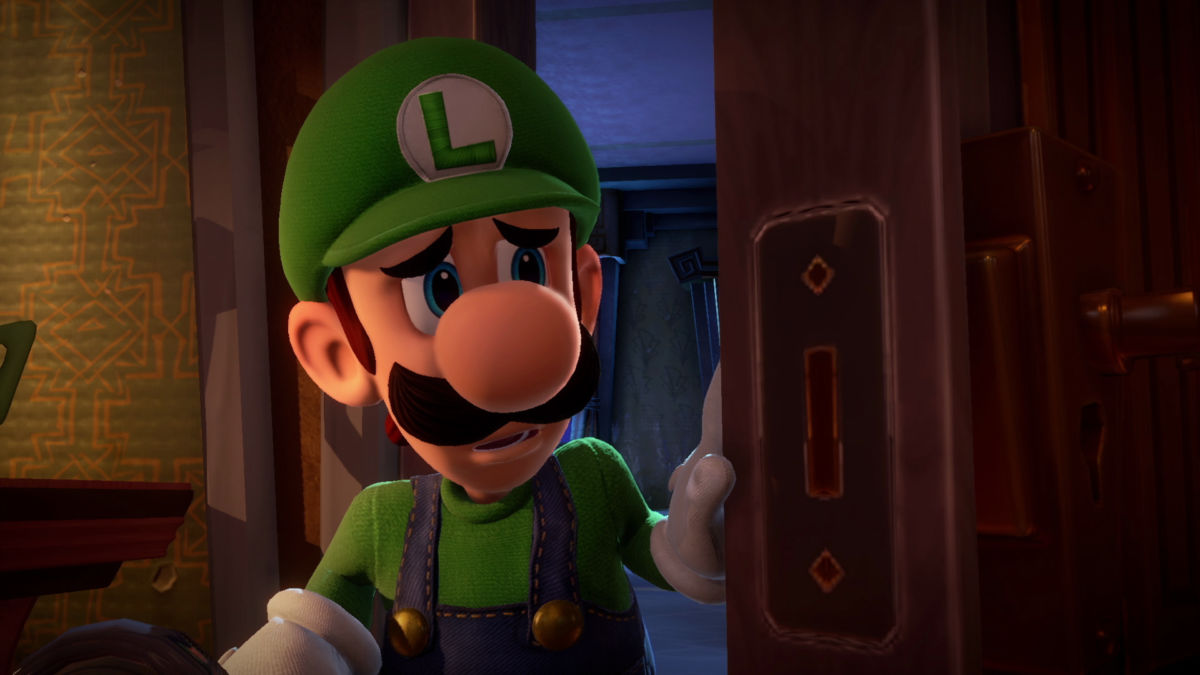 Developer: Next Level Games
Publisher: Nintendo
When King Boo escapes from his prison, there is only one hero made for the job. Unfortunately, Mario is one of the first people captured by the vengeful ghost, so Luigi will have to do. Donning the upgraded Poltergust G-00 and accompanied by Polterpup and the jiggly Gooigi, the timid brother battles all sorts of spectral forces across an expansive hotel.
Gooigi serves as a means of working in multiplayer, but plays a role in the single player experience as a means of solving puzzles and tackling some of the hotel's spookiest bosses.
Luigi's Mansion 3 is a fun update to the series and is as delightful as always.
MORE SWITCH: Best Switch Accessories
4. Fire Emblem: Three Houses
Developer: Intelligent Systems / Koei Tecmo
Publisher: Nintendo
The award-winning Fire Emblem: Three Houses forces players to make a choice. Will they join the ranks of The Black Eagles? Lead The Blue Lions? Or take command of The Golden Deer? Whichever house is chosen, it's up to them to lead these differing parts of The Officer's Academy.
Interact with future rulers, speak with house leaders, and take your skills to the battlefield in a turn-based, tactical experience. Can you teach the students effectively to turn them into well-rounded soldiers? Only your leadership can lead them down the right path in magic, horsemanship, flying, and so much more.
3. Animal Crossing: New Horizons
Developer: Nintendo EPD
Publisher: Nintendo
Tom Nook is back, and this time, he's found an entirely new way to take your money.
Overlooking the fact that you're perpetually indebted to Mr. Nook and it's a little too reminiscent of real life, Animal Crossing: New Horizons is a delightful return to Nintendo's popular series.
In New Horizons, players take control of a whole island and turn it into their personal paradise. Decorate it as you see fit, dig for currency, explore your island, or simply relax by the beach in this life simulation game.
When you need to get away from the daily grind for a bit, New Horizons is a great way to do so. There is much to do on your island, so don't be surprised if you find yourself losing hours of your day to this fantasy land. There's also a multiplayer component where friends can visit your world, but you can totally be a hermit and keep to yourself for a full single-player experience.
2. The Legend of Zelda: Breath of the Wild
Developer: Nintendo Entertainment Planning & Development
Publisher: Nintendo
Leave it to Nintendo to know exactly how to utilize its first-party IPs to create the best Switch single player games.
The Legend of Zelda has always been great for a solo experience, and Breath of the Wild doesn't change that. In fact, it expands upon it with a truly open-world title that sends you all over Hyrule.
Gather weapons and armor, uncover unique skills and abilities, and take on the massive adventure that lays ahead of you. Once again, we're back to controlling the tunic-wearing hero, but this is far from a rehash of other The Legend of Zelda titles.
It's a memorable romp that will have you bringing your Switch wherever you go.
1. Super Mario Odyssey
Developer: Nintendo Entertainment Planning & Development
Publisher: Nintendo
Super Mario Odyssey is a tale of a man and his hat. A talking hat, that is, that can control enemies and interact with the world around it. The red hat has always been an icon of Mario's look. Having it be a part of the retired plumber's arsenal seems to be the logical next step.
Cleverly named Cappy, Mario's companion in this 3D adventure completely changes the game. Control Goombas, Piranha Plants, and even a tyrannosaurus rex to help Mario collect moons to power his airship and once again rescue Princess Peach from having to marry Bowser.
Things are as bizarre as ever in Super Mario Odyssey as players explore large worlds, solving puzzles with the help of his Mario's worst enemies. Nintendo is always improving upon the Super Mario series, and Odyssey is one of its most ingenious efforts ever, as well as being one of the best Switch single player games.
READ NEXT: Best Switch Horror Games You Should Play
Some of the coverage you find on Cultured Vultures contains affiliate links, which provide us with small commissions based on purchases made from visiting our site. We cover gaming news, movie reviews, wrestling and much more.