Though there are plenty of games aimed at adults available on the Switch, Nintendo's hybrid console stands as the best option available for young gamers due to its plethora of all-ages titles that range from single-player platformers to family-friendly cooperative experiences.
There's no shortage of games to pick from, but we're going to help you narrow things down a bit with our list of the best Switch games for kids, presented in no particular order.
The Best Switch Games For Kids
1. Yoshi's Crafted World
Developer: Good-Feel
Publisher: Nintendo
The Yoshi games have always been a more laid back spin-off of the mainline Mario games, and that tendency for relaxing gameplay is best realized in the Switch exclusive Yoshi's Crafted World.
This bright and cheery traditional 2D platformer is exceptionally easy to pick up and play and contains a smorgasbord of collectibles and reasons to replay levels. Plus, the addition of co-op makes it an ideal choice for families looking for a colorful and upbeat experience everyone can jump in and enjoy.
Yoshi's Crafted World is one of the Switch's most tranquil games and worth every penny.
2. Super Mario Odyssey
Developer: Nintendo
Publisher: Nintendo
There's no denying that Mario is synonymous with Nintendo consoles, and Super Mario Odyssey may very well be the definitive game to own on the Switch.
With inventive gameplay and 999 moons to collect across a wide array of levels, Mario's most recent adventure is at the very least one of the best values available.
While there are a handful of optional moons that could prove difficult for younger players, the vast majority of them are easy enough for all ages to complete. The addition of co-op even grants more options, letting a more skilled player control Mario and another simply control his hat side-kick, Cappy.
3. Pokémon Sword and Shield
Developer: Game Freak
Publisher: Nintendo
Pokémon games are always a hit with kids, so we all saw this one coming. Collecting the cute pocket monsters has been popular since Pokémon Red and Blue in 1996, and Pokémon Sword and Shield are the most detailed and expansive entries in the series yet.
With plenty of character customization, a whole new region to explore, and 400 Pokémon to round up, there's no shortage of things to keep kids busy in this one.
It's also worth mentioning that if you're willing to double dip, there are certain Pokémon that can only be caught in one version, meaning kids may enjoy playing through both titles for twice the fun.
4. Super Mario Party
Developer: NDcube
Publisher: Nintendo
By mixing a healthy collection of skill and chance with Nintendo's wide-ranging cast of characters, Super Mario Party is fun for the entire family.
Acting as both a board game and a collection of mini-games, this party title features plenty of replayability and hours of laughs as you all fight against each other and the computer to claim the number one spot.
The rules are easy to understand and the mini-games are never overwhelmingly complicated and often reward players for simply being an active participant.
5. Mario Kart 8 Deluxe
Developer: Nintendo
Publisher: Nintendo
Mario Kart 8 Deluxe is a port of the Wii U release and all of its DLC and feels right at home on the Switch.
The huge selection of tracks and racers are astounding, and most of the series' trademark items return alongside some new ones to ensure plenty of mayhem and excitement.
The "pick up and play" nature of the game makes it a perfect title to keep on hand for friendly family competition, and even the youngest of children can hop behind the wheel and feel like they're a part of the fun.
6. Minecraft
Developer: Mojang
Publisher: Microsoft
Offering offline solo play or four-player online exploration, Minecraft is one of the best games available for children of any age.
Its creative mode allows for unlimited resources for their equally unlimited imagination, and the beloved survival mode tasks players with crafting weapons and armor and building fortifications to defend themselves against an onslaught of creatures.
Kids eat this stuff up, and it's easy to see why, but parents be warned: You're going to hear all about everything they build whether you want to or not.
7. Arms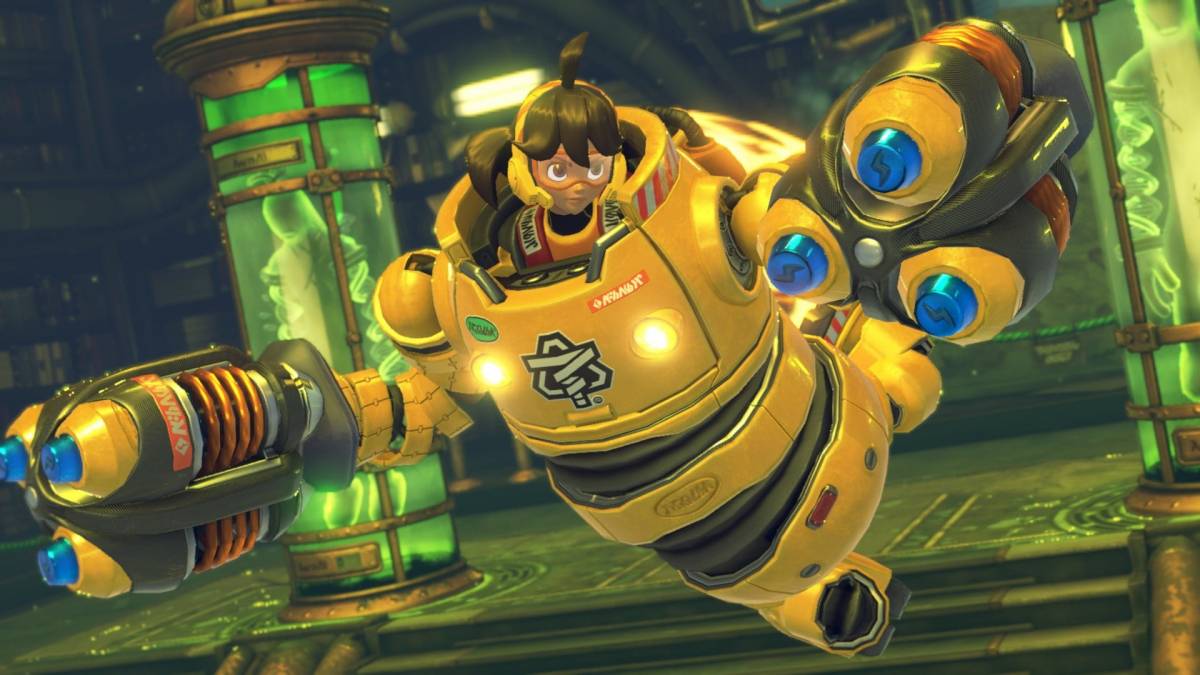 Developer: Nintendo
Publisher: Nintendo
Arms is probably the most unique fighting game you'll find on the Switch. Using either the buttons on the Pro Controller or the Joy-Con's motion controls, players throw punches using one of the various fighters' extraordinarily long arms while dodging incoming blows from the opposition.
The game supports 1-4 players per fight via a free-for-all or a 2v2 matchup mode for some competitive punching, but either way you decide to play, Arms is a breeze to pick up and a load of fun to play.
8. Splatoon 2
Developer: Nintendo
Publisher: Nintendo
The sequel to the Wii U's unexpected hit, Splatoon 2 is colorful chaos in the best way.
Casting players as anthropomorphic squid, this nonviolent team-based shooter is a blast to play as each online team of four tries to cover the level in their ink while blasting their opponents with copious amounts of colorful goo.
The real joy is in its vibrant multiplayer mode, but there's a single player campaign for kids who can't play online, ensuring everyone gets a chance to experience the splish-splashing fun of Splatoon 2.
9. Spyro: Reignited Trilogy
Developer: Toys for Bob/Iron Galaxy
Publisher: Activision
The faithfully remade versions of the Spyro games contained in Spryo: Reignited Trilogy are all beautiful and exciting to explore.
While the general sense of wonder the series is known for makes for a compelling adventure for adults, they're also typically easy affairs with enemies that die quickly and plenty of collectibles to casually round up, making them ideal for the tikes.
Plus, having all three games in a single package makes for a great deal and plenty of content for young players to delve into.
10. LEGO City Undercover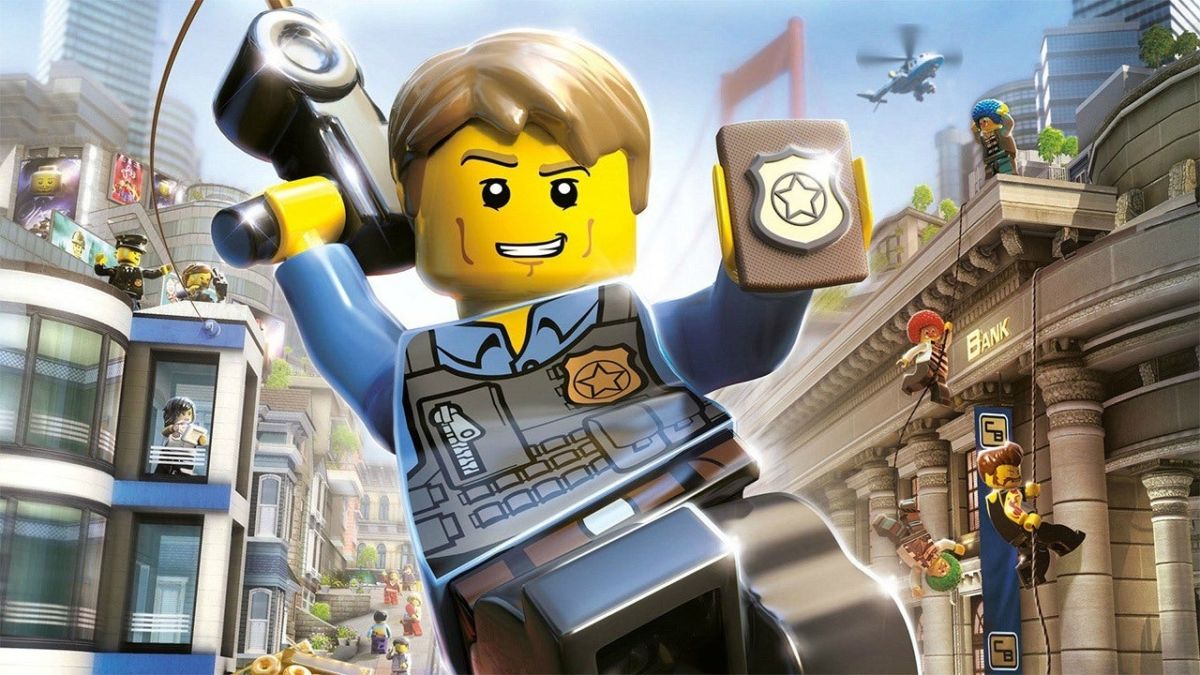 Developer: TT Fusion
Publisher: WB Games
The LEGO series is regarded as being some of the best games available for children, but one of the franchise's greatest outings may be LEGO City Undercover.
The game is best thought of as Grand Theft Auto for kids, subbing out hookers and drugs for collectible LEGO blocks and silly antics.
Players still drive tons of vehicles and chase down car thieves as they explore the open world metropolis of LEGO City, but the nice coat of kid-friendly paint coupled with the inherent goofiness we've come to expect from LEGO games makes this one an easy recommendation for children and adults alike.
11. New Super Lucky's Tale
Developer: Playful Corp.
Publisher: Playful Corp./PQube
New Super Lucky's Tale is one of the best third-party offerings on Switch, boasting gorgeous levels and a painfully adorable fox mascot. There's a lot of coins to collect, simplistic enemy encounters, and easy to grasp level design that should make for a breezy and fun time for most children.
Even better, New Super Lucky's Tale doesn't lock progression behind high completion requirements, so there's no need for kids to 100% levels in order to progress through the game. T
he game's reduced price point makes it even more of a steal for parents on a budget.
12. Kirby Star Allies
Developer: HAL Laboratory
Publisher: Nintendo
Kirby games always guarantee a kid-friendly good time, and the Switch exclusive Kirby Star Allies doesn't disappoint. Up to three players can drop in or out during play, making Kirby's spirited adventure a real treat for households with multiple children or parents who want to join in on the enjoyment.
This 2D platformer also offers plenty of cooperative puzzle-solving opportunities without ever feeling too challenging for younger players, ensuring everyone playing gets a good lesson in the joys of teamwork.
13. Snipperclips Plus
Developer: SFB Games
Publisher: Nintendo
Snipperclips Plus is a weird little game that casts players as pieces of paper and asks them to snip and clip at each other to form shapes and solve a bevy of unique and clever puzzles.
It's a strange setup to say the least, but it's the type of experience that facilitates creative problem-solving in a way that is both fun and potentially educational.
Snipperclips is a solid experience for parents looking to engage with children on a creative level, and considering the cheap price tag, it'd be a shame to overlook this one.
14. Super Mario Maker 2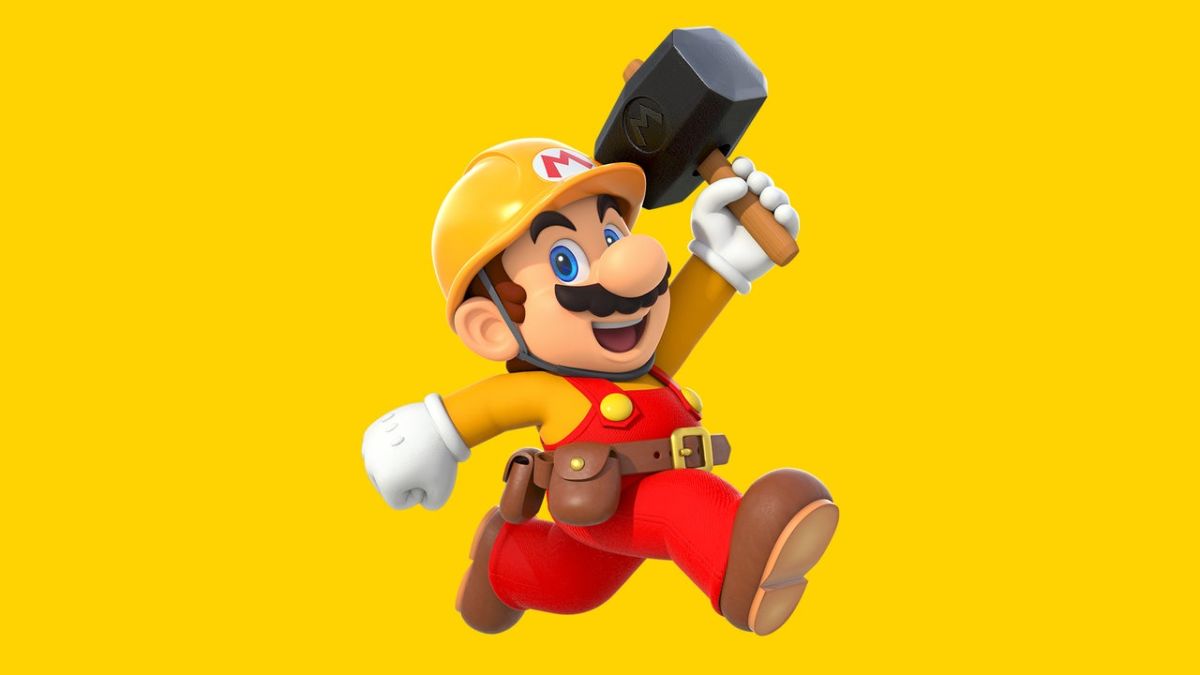 Developer: Nintendo
Publisher: Nintendo
Who hasn't played a Mario game and thought, "it sure would be fun to make my own levels"?
Super Mario Maker 2 on Switch makes this possible while also adding a story mode that is easy to understand and providing plenty of levels of varying difficulty for players of different skill levels.
The endless user-created levels found in its online mode range from outrageously difficult to relaxed strolls through inventive wonderlands, but harder levels are quickly skipped over with no consequences.
Meanwhile, the creation tools make for an immersive playground of imagination for all ages with easy to use tools and a clean UI.
15. Super Smash Bros. Ultimate
Developer: Nintendo/Bandai Namco
Publisher: Nintendo
The Smash Bros series ranks among the most appreciated games in Nintendo's lineup, and Super Smash Bros. Ultimate brings a staggeringly large roster of fighters and stages spanning decades of popular Nintendo franchises.
This brawler game supports up to eight players at a time online or offline, making it an ideal selection for parties and sleepovers.
While some players may choose to master the game's deceptively simple gameplay, casual players will be able to easily hop in and button mash their way to a flashy victory and earn the momentary envy of their friends.
Did you find some of the best games on the Switch for younger players? Check out some more Switch content below, as well as a video after the jump:
– Best Switch Multiplayer Games
– Best Nintendo Switch Exclusives
– Best Switch Co-Op Games
Some of the coverage you find on Cultured Vultures contains affiliate links, which provide us with small commissions based on purchases made from visiting our site. We cover gaming news, movie reviews, wrestling and much more.