It's often said that an experience shared is an experience enhanced, and perhaps no gaming company understands that mantra more than Nintendo. Whether it's cooperative or competitive, Nintendo know that games tend to be at their best when they're enjoyed with others, either in the same room as you or thousands of miles away.
With the Nintendo Switch rightfully earning its place as the defacto party console due to its portability, along with the Nintendo Switch Online subscription service, Nintendo are focusing on online multiplayer than ever before, and that shows in the games currently on offer for the Nintendo Switch. Join us, as we rattle off 25 of the best Switch multiplayer games.
The Best Switch Multiplayer Games
25. Ninjala
Developer: GungHo Online
Publisher: Gungho Online
Online/offline? Online
The free-to-play library has been going from strength to strength since the console's first announcement, with a healthy selection of free titles for players to enjoy. Ninjala is one such game, and while the likes of Fortnite might draw the most attention, Ninjala has been building a core following in the background since its launch in 2020.
A third-person ninja action game, Ninjala sees up to 8 players compete in a fast paced brawler, with the winner being whoever can score the most points. Ninjala offers an extensive array of cosmetic items for players to customise their avatars, and a regular supply of new content to boot, making it a rewarding game to play on the regular.
24. SMITE
Developer: Hi-Rez Studios, Titan Forge Games
Publisher: Hi-Rez Studios
Online/offline? Online
SMITE, Hi-Rez Studios' brilliant MOBA, has found a home for itself on the Nintendo Switch, and with crossplay now available across all platforms, there's no shortage of players to get stomped by because they've had the game longer. Launch late, play (not) great, is a saying that I've just made up that will never catch on.
As a free-to-play game, players get access to a rotating cast of God's from each of the game's five classes, though the Founder's Pack is available for a reasonable price and grants access to all of SMITE's 100+ Gods, with more being added on a regular basis. If you need a good MOBA on consoles or handheld, SMITE is the only choice.
23. 1-2-Switch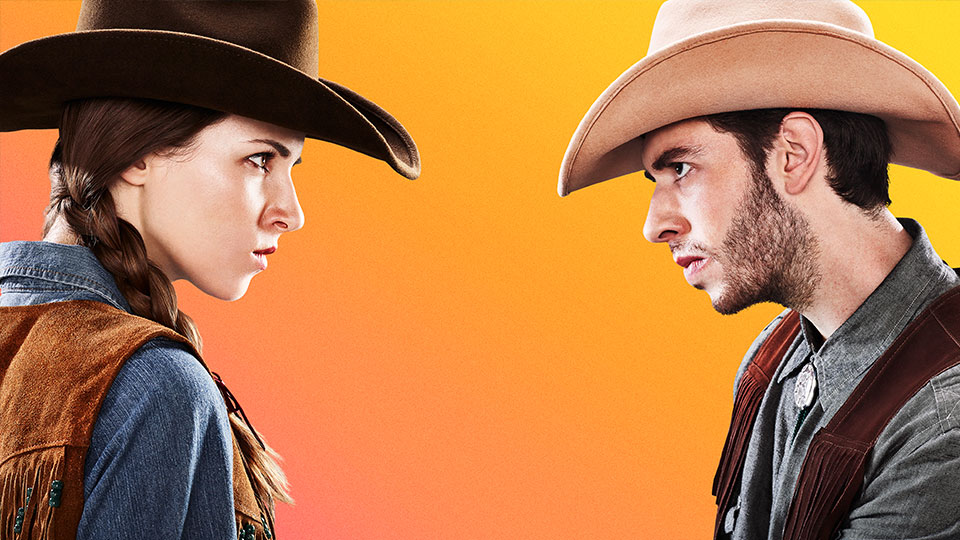 Developer: Nintendo
Publisher: Nintendo
Online/offline? Offline
Since the Wii, Nintendo like to release a first-party game as a console launch title that showcases some of the capabilities of the hardware, and 1-2-Switch is no exception. While it might not be the most sustainable multiplayer game on this list, it's certainly one of the most enjoyable while it lasts, particularly if you've had plenty of libations.
Essentially, 1-2-Switch is a collection of motion sensing minigames designed to make you look a little bit silly in front of your mates. Players compete in quick draw duels, catwalking contests and the famous "who can eat the most burgers" competition. It's all silly fun that, admittedly, will only get played once or twice, but you'll have a whale of time. Guaranteed.
22. Paladins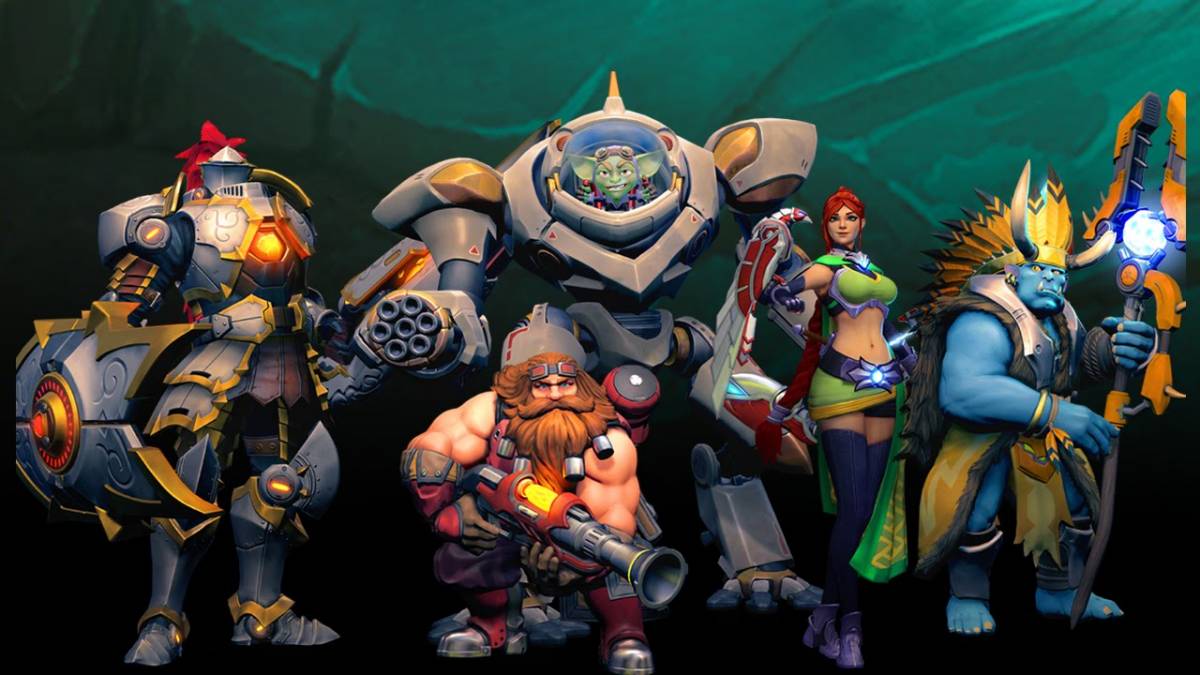 Developer: Evil Mojo Games
Publisher: Hi-Rez Studios
Online/offline? Online
Overwatch is now available on the Switch, and we'll get to that, don't worry, but Paladins is still worth your attention. A free-to-play hero shooter, again from the folks at Hi-Rez, Paladins shares a lot of the same DNA as Overwatch, but the constant Overwatch comparisons sell Paladins short somewhat.
The character loadouts have some interesting differences, while the ability to buy upgrades within the game adds a MOBA-esque level of strategy. With cross-play enabled now for all players (a standard for Hi-Rez games now), the servers are always filled with players, making this an ideal multiplayer shooter for Switch owners.
21. Super Bomberman R
Developer: Konami, HexaDrive
Publisher: Konami
Online/offline? Both
For those of the more old school inclination for their Switch multiplayer games, there's nothing like a classic game of Bomberman to really get a multiplayer session going, and Super Bomberman R is perfect for that dose of vintage action, especially when playing local. Watching your opponent struggle as they helplessly try to escape your bomb traps never gets old. Laughing maniacally is optional.
Super Bomberman R is classic Bomberman, so absolutely nothing like that weird, awful reboot on the Xbox 360: you try to kill people with bombs, and those who get killed can throw bombs from the outside to screw with surviving players. It's everything you remember Bomberman to be, except now you can play as WWE wrestler Xavier Woods, which is worth the price of admission alone.
20. DC Universe Online
Developer: Daybreak Game Company
Publisher: Daybreak Game Company
Online/offline? Online
The Switch offers a wide genre of games, but one area where it currently lacks is in MMOs, which kind of makes DC Universe Online the best MMO on the Switch by default. Thankfully, it's a good job that DC Universe Online is a great MMO that's perfect for RPG fans and DC buffs alike.
You create a brand new character that can join either the hero or villain side, interacting with DC's huge roster of characters. With plenty of new episodes of content, hours of quests and new powers to unlock, DC Universe Online offers plenty of enjoyment on the go. It's even free to download, which is an added bonus.
19. Apex Legends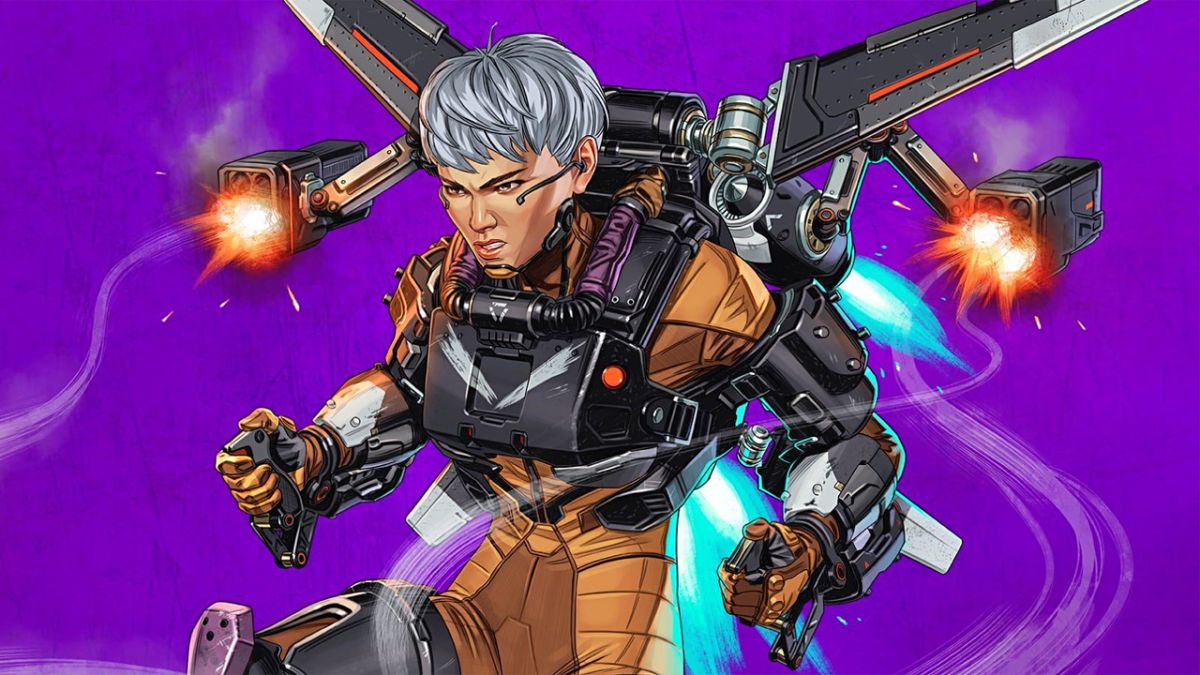 Developer: Respawn
Publisher: EA
Online/offline? Online
Respawn's popular battle royale Apex Legends has had somewhat of a tumultuous road over the course of its lifecycle. A brilliant launch led to a few mediocre seasons, content updates and controversial choices regarding limited time loot. Nowadays, Apex is one of the most engaging and replayable multiplayer games out there, even on the Switch.
Apex sees sixty players in teams of 3 drop into one of several different maps with the intent on becoming the last team standing. Even on the Switch, Apex manages to be a rewarding multiplayer game, though obviously the restraints of the system hold it back from being higher on this list.
18. Brawlhalla
Developer: Blue Mammoth Games
Publisher: Blue Mammoth Games, Ubisoft
Online/offline? Both
This entry right here goes out to all those who were disappointed that Rayman appeared as a Spirit in Smash Bros. Ultimate's World of Light but not as a playable character. The free to play alternative to Super Smash Bros., Brawlhalla has enough of its own charm to make it a viable alternative to Nintendo's own battering simulator.
With a cartoonish art style that's filled with character, and a control scheme and move list that's somehow easier to understand than Super Smash Bros., Brawlhalla manages to appeal to both newcomers and veterans alike. With local and online modes that support up to four players, along with limited modes that change the game in interesting ways, Brawlhalla is definitely worth a download.
17. Rogue Company
Developer: First Watch Games
Publisher: Hi-Rez Studios
Online/offline? Online
Some of the best Switch games at the moment boast cross-play and cross-progression as standard, and Rogue Company is one such game. Another game from the publishers behind SMITE and Paladins, Rogue Company is their fastest-paced game yet.
A tactical shooter, Rogue Company sees teams of four take turns planting or defending against a bomb. Players pick from a selection of Rogues, each with their own weapon loadouts and abilities, with players able to pick characters that match their playstyle whether it's a tank, healer or solo DPS who's going to get themselves killed immediately.
16. Street Fighter: 30th Anniversary Collection
Developer: Digital Eclipse
Publisher: Capcom
Online/offline? Both
Street Fighter: 30th Anniversary Collection is worth picking up just for Street Fighter III: Third Strike alone. Watch EVO Moment #37 and tell me it's not the greatest fighting game ever made. Luckily for you, the 30th Anniversary Collection also comes with 10 other incredible SF games, along with the first game too. They can't all be winners.
Street Fighter: 30th Anniversary Collection brings together all the important iterations of Street Fighter II, Alpha and Street Fighter III. Though Ultra Street Fighter II exists separately and is the best version of that game, this collection is the only way you can play the Alpha series and Street Fighter III on the Switch, either locally or online. If you know a fellow fighting game aficionado, buying this game is a no-brainer.
From our Street Fighter: 30th Anniversary Collection review:
"Though the games themselves far outshine the packaging that binds them, Street Fighter: 30th Anniversary Collection is a fine celebration of one of the fighting game genre stalwarts. Plus, it's the only way to play Third Strike on current consoles, which makes it invaluable."
15. DOOM Eternal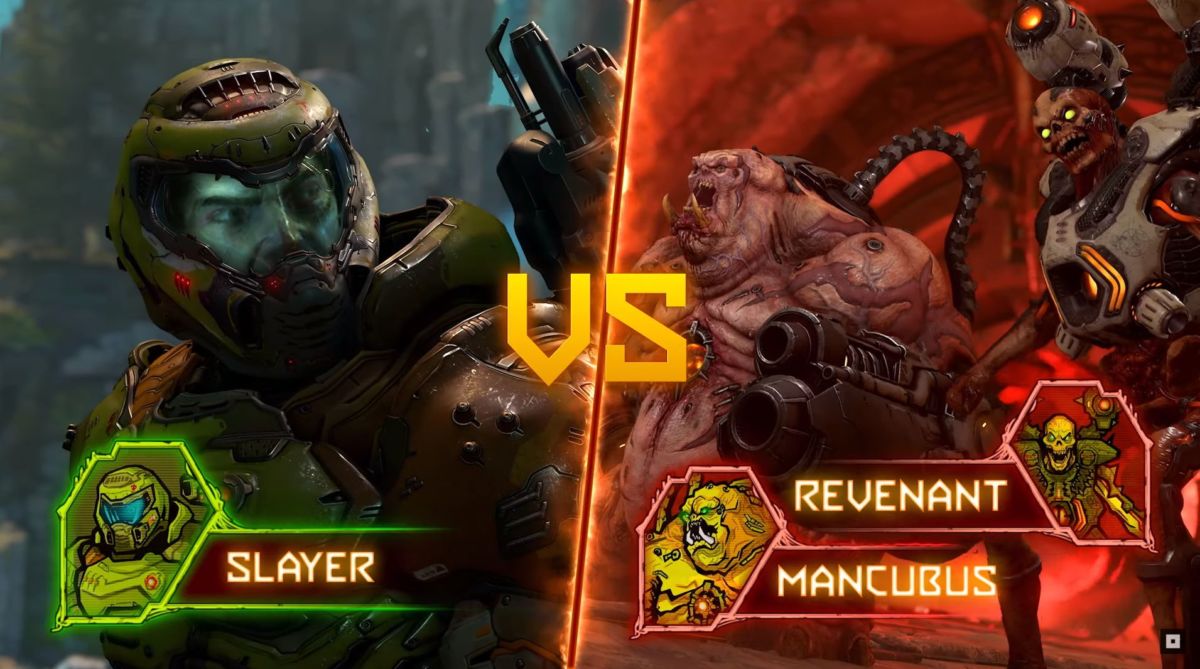 Developer: id Software
Publisher: Bethesda
Online/offline? Online
We've already included DOOM Eternal's Battlemode as part of our list of underrated multiplayer games, and as a Nintendo Switch game, that's doubly true. The multiplayer scene for the Nintendo Switch is incredibly packed already, but that doesn't mean you shouldn't forget about Battlemode.
A 2v1 asymmetrical multiplayer game, Battlemode sees two player controlled demons take on a fully powered up Doomslayer in a battle that's more about tactics and precise moments over pure skills. The demons have the power to spawn in fodder demons to overwhelm the Slayer, meaning they have to play patient to survive the Slayer's overwhelming power.
14. Overwatch
Developer: Blizzard
Publisher: Blizzard
Online/offline? Online
Paladins might have ruled the hero shooter roost over on the Nintendo Switch, but Overwatch has arrived to claim its throne. While it might not be the best port ever made, with some obvious issues when compared to the original versions, Overwatch is still one heck of an enjoyable FPS regardless.
With 32 playable characters, each with their unique weapons and abilities, along with plenty of maps and a host of ever-changing modes, there's plenty of reasons to keep coming back to Overwatch. With the role queue update, online play has also become less-frustrating, as players are now required to pick more viable team compositions. The world needs heroes, and there's never been a better time to become one.
13. Dead By Daylight
Developer: Behaviour Interactive
Publisher: Behaviour Interactive
Online/offline? Online
A different multiplayer experience that standard shooters or fighting games, Dead By Daylight is an asymmetrical horror game where a team of four survivors have to outwit and outmaneuver one powerful killer determined to trap them in their world forever. It's tense, it's brutal and you won't be able to get enough of it.
While the Switch port might be a bit less visually appealing when compared to its counterparts, it's still the same compelling 4v1 experience that players have loved for years. With a wide selection of playable characters, some of which including famous horror movie icons, Dead By Daylight is the perfect spooky multiplayer game.
I'm not entirely sure if that's a competitive genre to be the best of, but it's an accolade nonetheless.
12. Divinity: Original Sin 2 – Definitive Edition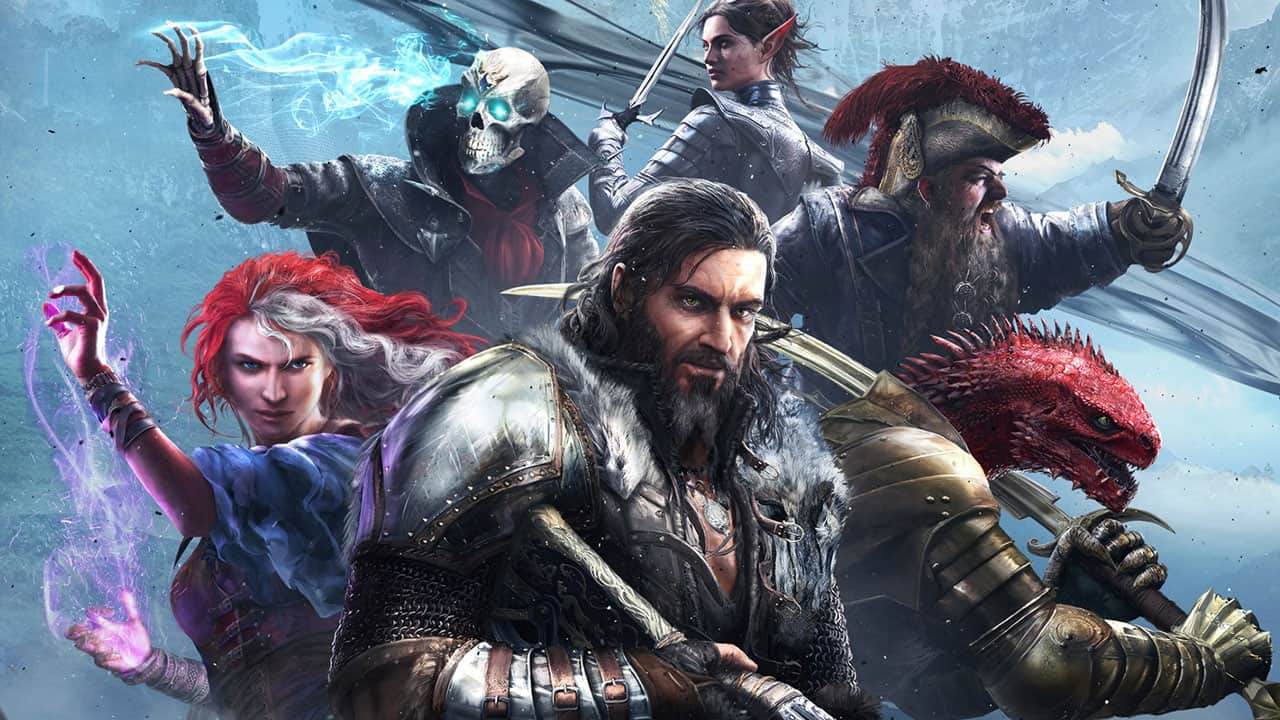 Developer: Larian Studios, The Dragon Commanders
Publisher: Larian Studios
Online/offline? Online
Another one of those games that somehow is able to run on the Nintendo Switch, Divinity: Original Sin 2 – Definitive Edition feels like an entire Dungeons & Dragons campaign in the palm of your hands, and we mean that literally this time, as you can experience the entire campaign in handheld mode.
While not necessarily a multiplayer game, Original Sin 2 allows you to engage in a more openly antagonistic co-operative experience, as the decisions and choices you make on your journey can have a positive or negative effect on yourself and others. Do you work together with your allies and share responsibility, or do you try to screw them over for the hell of it? The choice is yours.
From our Divinity: Original Sin 2 review:
"Divinity: Original Sin II on the Switch does a wonderful job of staying true to the original PC and console versions with no major drawbacks, despite the Switch's hardware downgrade, even if the menus can be their own mini-boss."
11. ARMS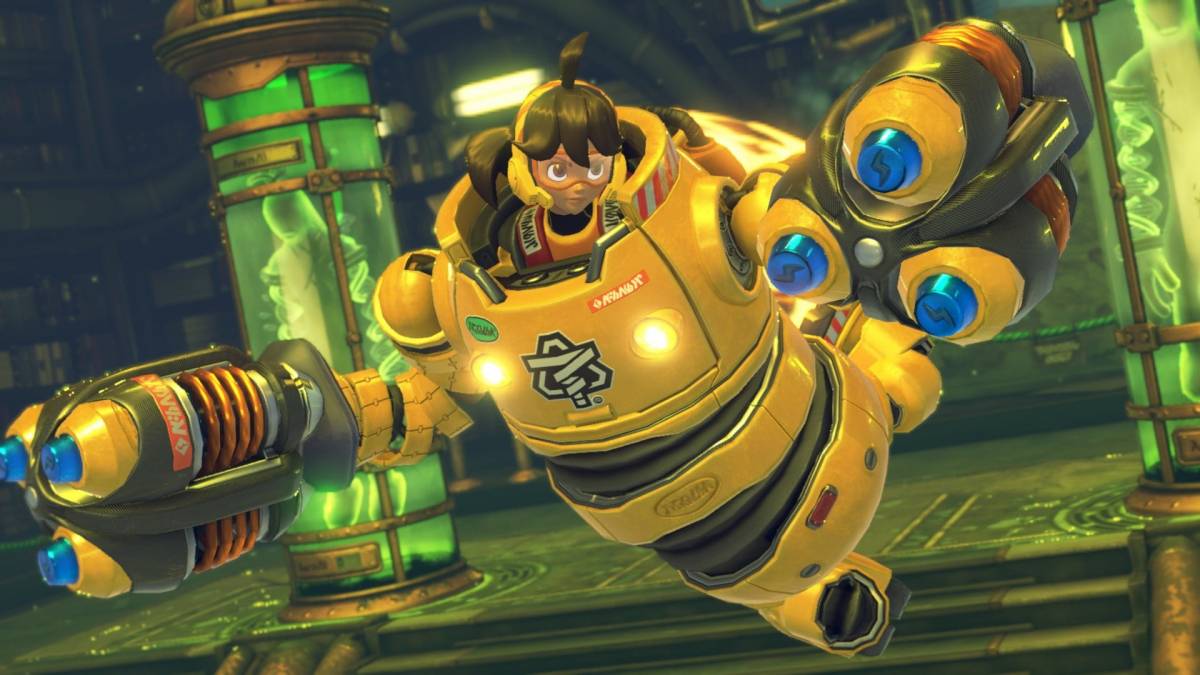 Developer: Nintendo
Publisher: Nintendo
Online/offline? Both
In the absence of a good new boxing game, ARMS is a worthwhile substitute. If we're not going to get a new Fight Night game, we may as well use those Joy-Cons to virtually batter our friends in the same room or sworn rivals on the other side of the globe. If nothing else, ARMS will probably give you the best workout of any game on this list.
With 15 characters that come with their own skills and more than 40 equippable ARMS that change the properties of your attacks, there's enough strategic depth to satiate the most competitive of players, while the inclusion of plenty of additional modes and mini games ensure that others can still enjoy themselves.
10. Splatoon 2
Developer: Nintendo
Publisher: Nintendo
Online/offline? Online
It was a bit of a shock to see Nintendo venture into the realm of third person shooters, but of course, Splatoon wasn't like most shooters. Instead of focusing on killing the other team, Splatoon and Splatoon 2's multiplayer experience saw players covering the battle arena in paint like some kind of weird expressionist art piece.
With multiple game modes, both online and offline, along with multiple weapons and skills to get to grips with, Splatoon 2's multiplayer offers enough depth and replayability to keep players coming back for more. While the updates and limited-time Splatfest modes might have stopped, Splatoon 2 is still a brilliant multiplayer shooter worthy of your time.
9. Rocket League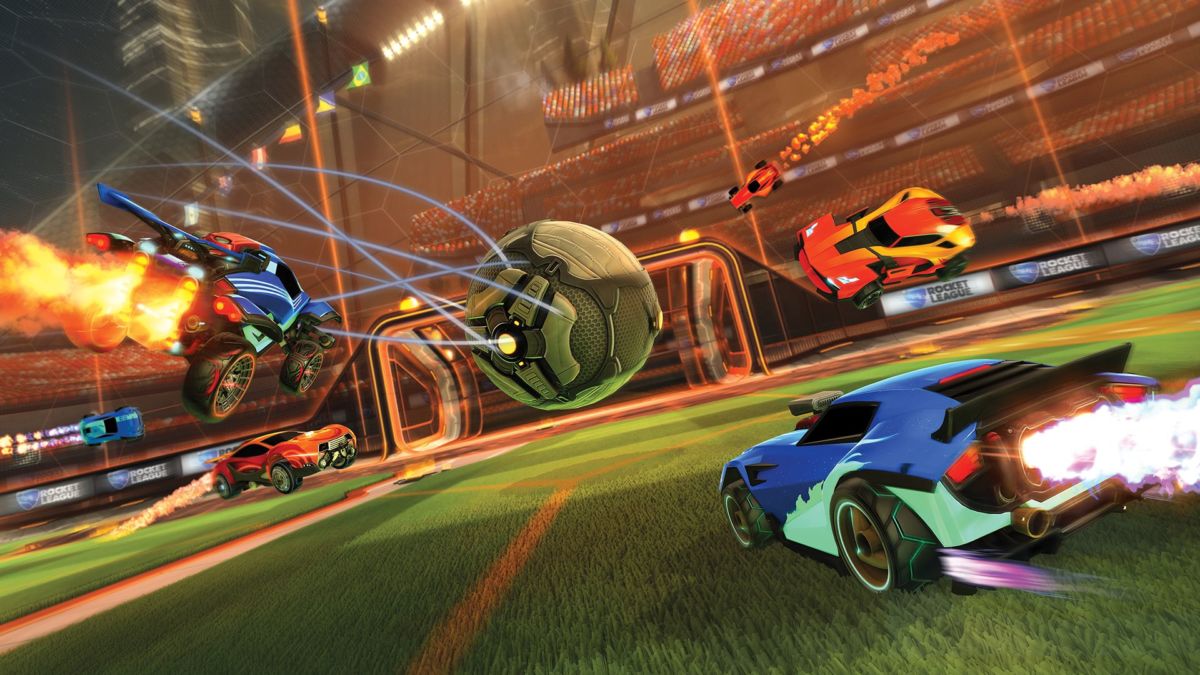 Developer: Psyonix, Panic Button Games
Publisher: Psyonix
Online/offline? Both
The natural evolution of that one skit from Top Gear, only with better cars, Rocket League is still a multiplayer phenomenon nearly 4 years after it launched on PS4, and the move to the Nintendo Switch only made sense. Now you can score incredible goals in the palm of your hands, and with Psyonix providing consistent updates which add new cars, modes and changes to the game, Rocket League is only going to get better.
While the ability to play multiplayer split-screen gives Rocket League some local appeal, the game truly comes into its element when you take things online, either solo or with friends. Full cross-play support ensures that there's no shortage of players, although the in-game chat can get a little bit toxic. Expect to see the words "Nice Save!" every time you mess up.
8. Fortnite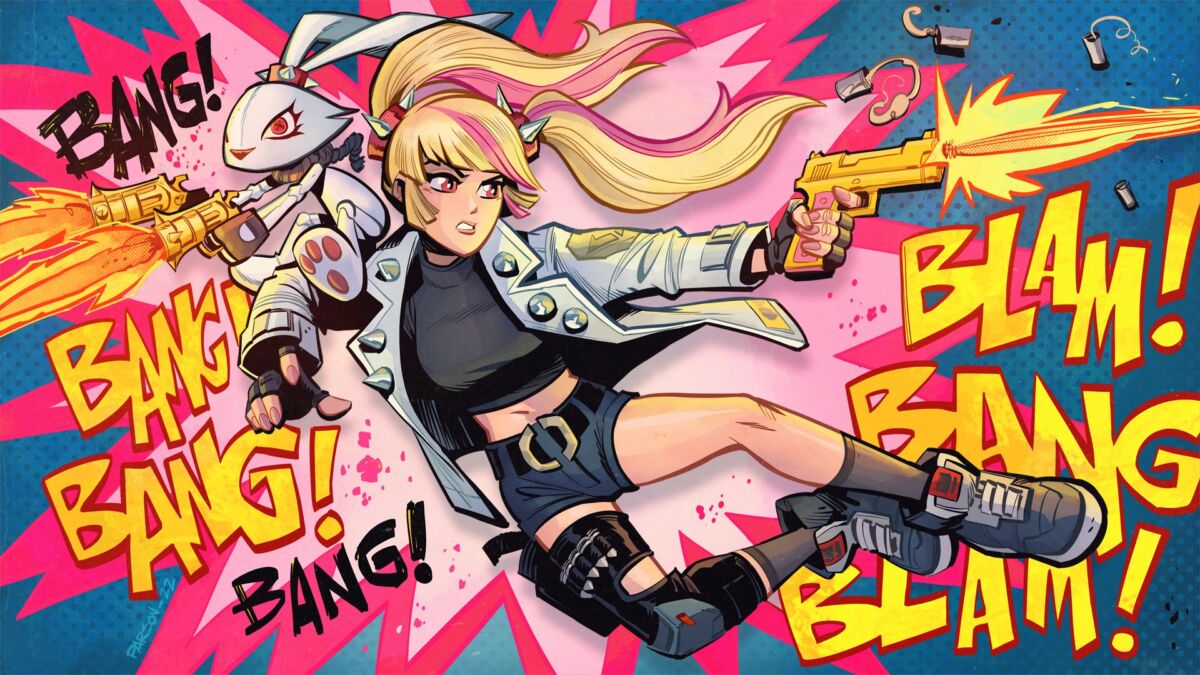 Developer: Epic Games
Publisher: Epic Games
Online/offline? Online
What more can be said about Fortnite that hasn't been said already? After some brief downtime, Fortnite relaunched with Chapter 2, bringing with it a brand new map along with plenty of new weapons and abilities. Who knew that the two things Fortnite was missing was the ability to swim and carry/throw downed players?
The 100 player battle royale mode is perfect for a quick pick up and play experience if you've got a spare 30 minutes. Just don't be surprised if that one game turns into about 50 because you just have to get that sweet sweet Victory Royale. Turns out having a portable gaming console can really play havoc with your productivity.
7. Mario Tennis Aces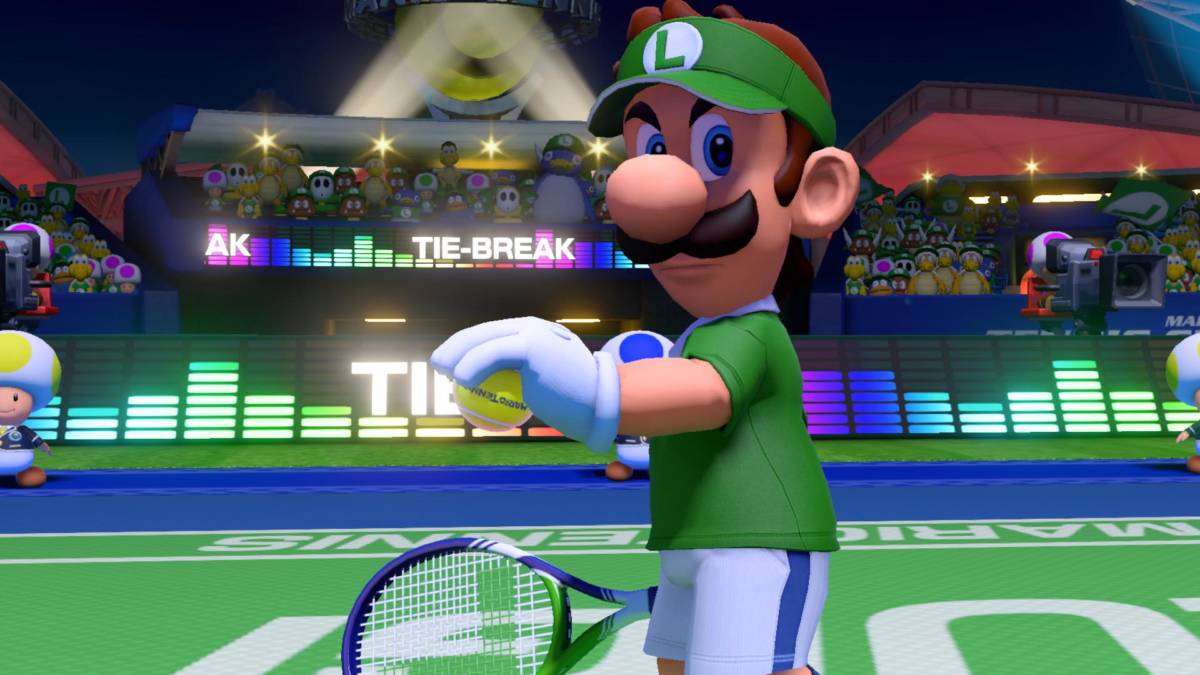 Developer: Camelot Software Planning/Nintendo
Publisher: Nintendo
Online/offline? Both
If you're uninitiated in the ways of Mario Tennis Aces, you might not believe that a tennis game is the most competitive entry on this list, but that'll change once you see the level of salt a game of Mario Tennis Aces can conjure up. Nothing gets the blood boiling like watching an experienced player break your racquet with a well placed Special Shot.
As you might have guessed, Mario Tennis Aces isn't exactly following Wimbledon rules, as players can use abilities like zone shots, trick shots, zone speed and the aforementioned special shot to get the upper hand. Tennis has never been as tense as it is with Mario Tennis Aces, and with support for local and online play, there's a chance you could be playing this game for a long time to come.
6. Nidhogg 2
Developer: Messhof
Publisher: Messhof
Online/offline? Both
Another multiplayer game that's perhaps better suited for a more competitive players, Nidhogg 2 scratches that "just one more round" itch like few other games can, especially when you manage to find an evenly matched opponent. Combining fencing with a tug-of-war-esque victory condition, Nidhogg 2 rounds can last forever.
While the original game might have offered a more streamlined experience, the sequel introduced new maps and weapons to allow players to truly customise the experience to their liking. The garish art style might not be for everyone, but underneath all that is an incredibly enjoyable multiplayer game for all players.
5. Among Us
Developer: Innersloth
Publisher: Innersloth
Online/offline? Online
In what felt like no time at all, Among Us became one of the biggest multiplayer games ever, with content creators, YouTubers, streamers and everyone in between getting involved in betraying their friends, kicking them out of airlocks and trying to determine who's "sus".
In Among Us, players are split into crewmates and imposters, with crewmates having to complete tasks in order to win the game. Imposters, meanwhile, have to fake completing tasks, lure crewmates into secluded areas and murder them mercilessly. With a group of friends over a Discord call, Among Us is endlessly enjoyable.
4. Tetris 99
Developer: ARIKA
Publisher: Nintendo
Online/offline? Online
While Fortnite might offer the best pure battle royale experience, Tetris 99 is simply the best of the genre available on the Switch. A new twist on the puzzling format, 99 players compete to be the best at arranging blocks in a way that makes them disappear, with lines cleared being sent to other players in a bid to eliminate them from the game.
Despite being the same Tetris game you know and love from decades past, there's a new meta in play that makes 99 unique unto itself. Do you target other players close to death in order to earn medals and more power, drawing more attention to yourself in the process, or do you try to fly under the radar in the hopes of surviving until the end? Just learn how to T-Spin and you'll be fine with this Switch multiplayer game.
3. Mario Party Superstars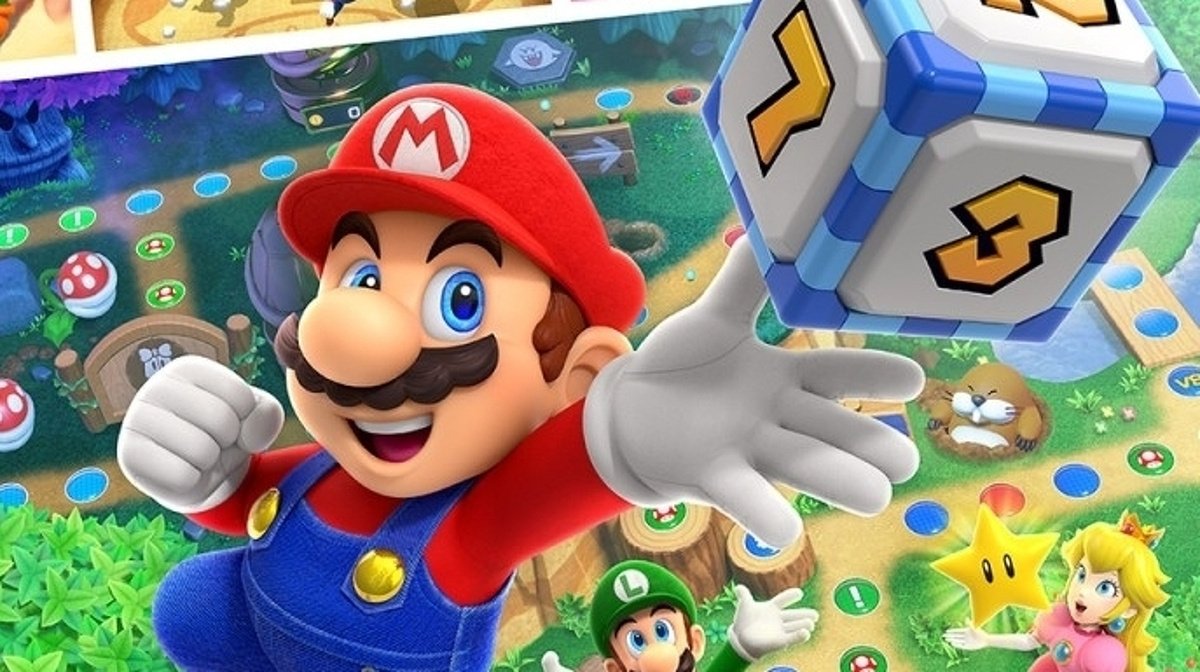 Developer: Nintendo
Publisher: Nintendo
Online/offline? Both
It's not got "Party" in its name as a bit of false advertising: if you're hosting somewhat of a get-together, there's no better game to break out than Mario Party Superstars. With its varied selection of minigames that rely heavily on the Switch's motion controls, Mario Party Superstars can be a huge amount of fun for gamers and casuals players alike.
While its predecessor Super Mario Party finally introduced online board play to the series, Mario Party Superstars' collection of classic levels also included the most comprehensive online play the series has seen. You can also play against the AI if you're lacking friends, but the real value of the game's multiplayer component is being able to look at your friend's face when you steal a star right from under their nose. You might start the night friendly, but don't be surprised if things change by the end of the night.
2. Mario Kart 8 Deluxe
Developer: Nintendo
Publisher: Nintendo
Online/offline? Both
No matter what your experience is with video games or Nintendo consoles as a whole, it's likely you've had some kind of hands-on with the Mario Kart series. Whether it was the widely beloved entry on the N64 or on the Wii with your grandparents (it wasn't just my grandparents that owned a Wii, right?), Mario Kart is incredibly mainstream, and Mario Kart 8 Deluxe is the best iteration of the series yet.
Combining new tracks with updated versions of old tracks from the series' long history, along with a few guest tracks and characters from other Nintendo franchises, Mario Kart 8 Deluxe allows of a brilliant blend of pure skill and dumb luck, ensuring that no one truly gets salty about wins and losses. Plus, you can take it online, which is just fantastic.
1. Super Smash Bros. Ultimate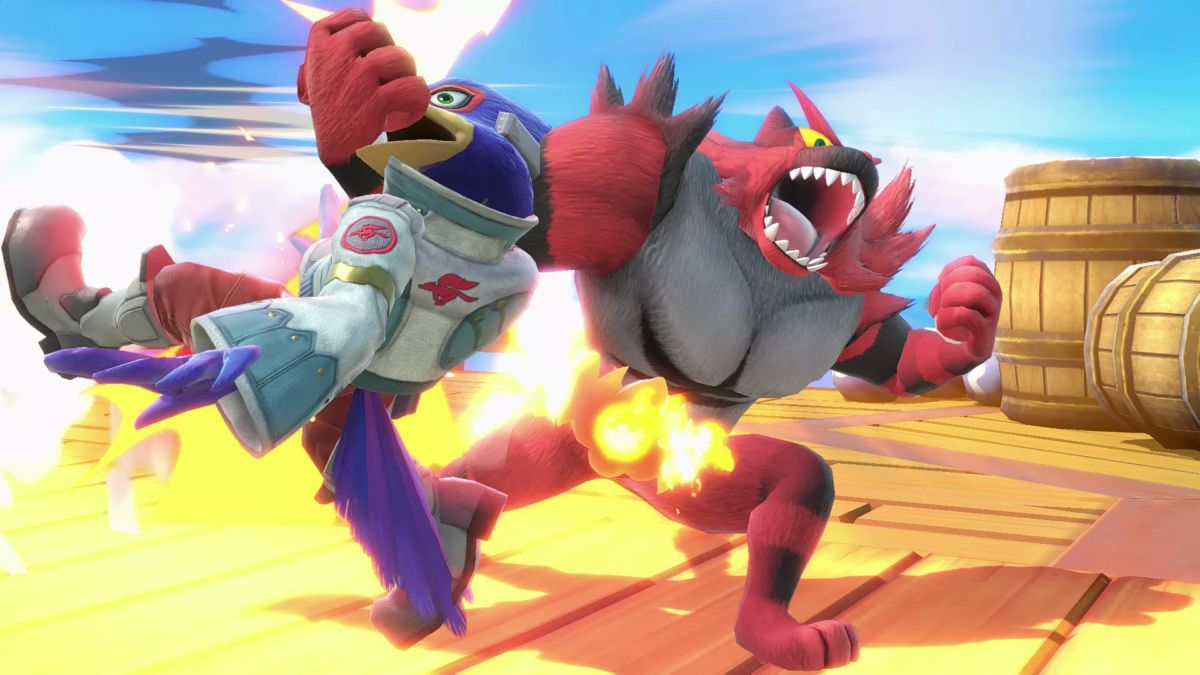 Developer: Nintendo
Publisher: Nintendo
Online/offline? Both
For those parties that are filled with a little bit more competitive spirit, Super Smash Bros. Ultimate is the go-to game. With support for up to 8 players, there's no reason for anyone to sit on the sidelines so long as there are enough controllers to go around, though depending on who you're playing with, you might spend hours arguing about the rules (no items, Fox only, FINAL DESTINATION).
With modes like Smashdown, Special Melee and full tournament support on top of the usual action, Super Smash Bros. Ultimate is accommodating to all competitive and casual needs. With a healthy online mode to boot, Ultimate is arguably one of the best fighting game experiences on the Nintendo Switch. It certainly beats Fight of Gods, that's for sure.
From our Smash Ultimate review:
"This is Smash in its purest, most perfect form. Everything from previous games that made it such a worldwide phenomenon is back and everyone that made the game so great is here to make it that much more fun."
READ NEXT: The Best PS5 Multiplayer Games You Should Play
Some of the coverage you find on Cultured Vultures contains affiliate links, which provide us with small commissions based on purchases made from visiting our site. We cover gaming news, movie reviews, wrestling and much more.