While playing a game solo allows for a more personal experience, bringing a pal or two for the ride via split-screen can be a great way to chill out, relax, or participate in some friendly competition.
Fortunately, the Switch is home to a massive range of split-screen games to enjoy, whether you're after the ultimate party game or something a little less rage-inducing.
From hectic arcade racers to relaxing life sims, here are the best Switch split-screen games you need to play.
The Best Switch Split-Screen Games
15. Pokkén Tournament DX
Developer: Bandai Namco Studios
Publisher: Bandai Namco Entertainment, The Pokémon Company, Nintendo
Originally made for Japanese arcades, Pokkén Tournament DX is a fighting game where you use a wide variety of Pokémon to battle against other (AI) trainers. It can also be played split-screen with another player so you can compete against a friend to see who has the better Pokémon.
The game features both 2D and 3D movement, with a gameplay style that's relatively similar to the Tekken series. However, Pokkén Tournament DX focuses more on action than technical gameplay, so it can be enjoyed by both hardcore and casual players.
There are over 20 different Pokémon to choose from, including fan favorites like Pikachu, Mewtwo, and Charizard. Each Pokémon has unique characteristics, strengths, and weaknesses, so you'll need to use some strategy when competing against other trainers to ensure you come out on top.
14. Mario and Sonic at the Olympic Games Tokyo 2020
Developer: SEGA
Publisher: SEGA
Although its name is a bit of a mouthful, Mario and Sonic at the Olympic Games Tokyo 2020 is a fun, competitive party game that supports split-screen for up to 8 players. You'll compete in a wide selection of minigames (over 30) based on sports from the Olympic Games, such as soccer, swimming, boxing, karate, gymnastics, and horse riding.
Initially, you'll only have access to Sonic, but as you play through the story mode, you'll unlock other characters from the Mario and Sonic series, including Princess Peach, Luigi, Wario, Tails, and Knuckles.
Unfortunately, the game's online mode was terminated in 2021, but it's still available offline for local co-op.
13. Horizon Chase Turbo
Developer: Aquiris Game Studio, AQUIRIS
Publisher: Aquiris Game Studio
Like any good arcade racing game, Horizon Chase Turbo is a fast-paced, frantic experience that's double the fun when played with a buddy. It boasts charming 16-bit-style graphics and is inspired by old-school racers like OutRun, Top Gear, and the Lotus series.
There are several modes that can be blitzed through with up to 4 players via split-screen, including Championship, Playground, and Endurance. One of the best features of this game is its staggering number of tracks – there's a whopping 109 courses, as well as 48 cities, 12 cups, 12 upgrades, and 31 vehicles.
All of the cars are based on real-life brands, such as a Volkswagen Ladybug, Aston Martin, and even a DeLorean. Sadly, the latter can't travel through time to land you at the finishing line in 1st place.
12. Mario Golf: Super Rush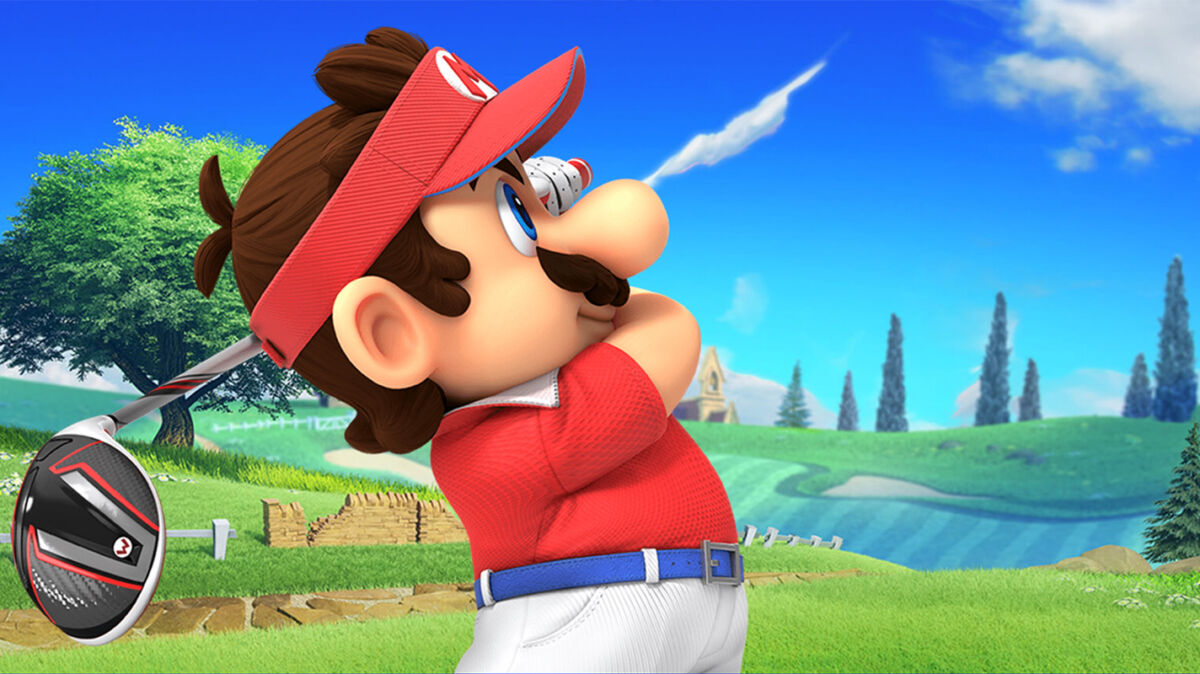 Developer: Camelot Software Planning
Publisher: Nintendo
Mario Golf: Super Rush is the most recent installment in the Mario Golf series, bringing in old elements alongside some cool new features, like a Speed Golf mode. The game can be played with up to 3 people, but split-screen is only supported for 2 players.
You can play as a Mii or a range of characters from the Mario franchise, such as Luigi, Waluigi, Yoshi, and Princess Peach. Just like traditional golf, the aim is to get the ball into each hole with as few strokes as possible – the player who finishes the game with the fewest strokes is the winner.
There are several modes to get stuck into, including Standard Golf, Adventure Golf, Battle Golf, Target Golf, and Speed Golf. The latter requires you to finish courses in the fastest time and is one of the best modes when played with a friend or two (or if you suck at regular virtual golf).
After each swing, you'll need to race across the course towards your ball while avoiding obstacles and other players. It can get pretty hectic and competitive.
11. Rocket League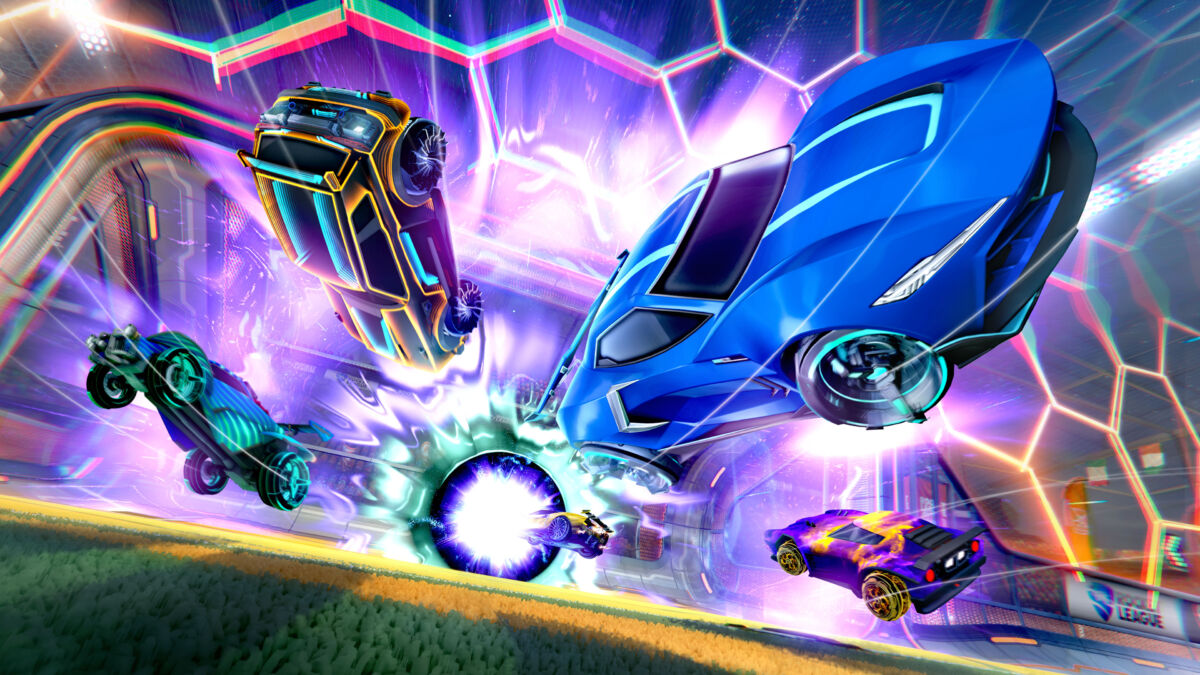 Developer: Psyonix
Publisher: Psyonix
If you're unfamiliar with Rocket League, it's essentially a game where you play soccer using rocket-powered cars. There are two teams, each consisting of up to 8 players, and the objective is to hit the ball into your opponent's goal to accumulate points.
You can play solo or with other players both in online and local co-op, the latter of which can be done via split-screen. Matches are only around 5 minutes long and take place in a small arena scattered with boost pads, allowing you to propel yourself into the air.
You can also dodge to perform a short jump and spin, which you can use to hit the ball or for positioning. The game seems pretty simple, but its smooth aerial mechanics and overall wackiness makes it thoroughly entertaining, especially when played with a friend. And best of all, it's completely free-to-play on Switch.
10. Resident Evil 6
Developer: Capcom
Publisher: Capcom
Despite being released a decade ago, Resident Evil 6 still holds up relatively well and is a fun, thrilling third-person shooter that can be played solo or with a friend via split-screen. The game received a fair bit of criticism when it first launched, primarily because it moved away from its horror roots and focused too much on action. It also had some awful box art.
However, Resident Evil 6 features perhaps the best co-op mode out of all the entries in the series, as not only can the entire story mode be played with a partner, but there's also a Mercenaries Mode where you can team up with another player to kill as many enemies as possible in a limited time without dying.
Resident Evil 6's story mode is made up of 4 campaigns, with each one focusing on a different character, including Leon Kennedy and Chris Redfield. You'll have access to an array of weapons to defeat zombies and mutants, as well as skills that you'll need to level up to increase your power.
Playing the game in co-op mode also comes with a challenge as there's no double spawning for ammo, making an already scarce resource even rarer.
9. ARMS
Developer: Nintendo EPD
Publisher: Nintendo
Another great Switch split-screen game is ARMS, featuring a unique fighting gameplay style where all playable characters use long-range attacks instead of traditional melee combat. You can compete against up to 4 players via split-screen for non-stop madness.
The aim of ARMS is to knock opponents out of a 3D arena using long, weaponized arms. There are 15 fighters to choose from, all of which have different attributes, abilities, and Arms to master.
Alongside the main fighting mode, ARMS has several other modes to play through solo or with other people, including Versus, Grand Prix, and Battle. ARMS' vibrant character and level design are excellent, too – it's certainly one of the best-looking games on the Switch.
8. Hot Wheels Unleashed
Developer: Milestone
Publisher: Milestone
Boasting colorful visuals, innovative track design, and entertaining gameplay, Hot Wheels Unleashed is one of the best new racing games in recent years, with the bonus of supporting 2-player split-screen.
You can choose from more than 60 vehicles from the Hot Wheels franchise and over 40 miniature tracks, all of which are spectacular. There are countless customization options for your vehicle, as well as a tracker builder where you can design your own courses.
You can even share your creations with the community and play through tracks made by other players. Hot Wheels Unleashed features several modes, including career, time trials, and an online multiplayer, so there's no shortage of things to do.
7. Team Sonic Racing
Developer: Sumo Digital
Publisher: SEGA
Team Sonic Racing is a little different than most other racing games as it revolves entirely around cooperative play, making it one of the best Switch split-screen games. The game supports 4-player local multiplayer, but only up to 3 people can play in Team Adventure (story mode).
There are 15 drivers to choose from, including Sonic, Shadow, Knuckles, Amy, and Tails. You play in a team of 3 and will need to work together to ensure your victory. For instance, performing a Skimboost gives one of your teammates a short speed boost and charges up your Team Ultimate meter.
The latter is a primary mechanic of Team Sonic Racing and is pretty much required for winning races. Not only does it give all players a temporary speed bonus, but it also lets your team drive over all terrain for a short period of time.
6. Minecraft
Developer: Mojang Studios
Publisher: Mojang Studios, Xbox Game Studios
As the best-selling game of all time, you'd be hard-pressed to find anyone who doesn't know of the cultural impact Minecraft has had on video games. It's set in a procedurally generated 3D world with almost infinite terrain.
You, along with up to 4 players via split-screen, can explore, craft, mine raw materials, and build, the latter of which plays a big part in the game. You can create anything you can imagine, whether that's a replica of Minas Tirith or the 1-1 level from Super Mario Bros.
In fact, the game is even used as an educational tool in some schools as it helps teach creativity, problem-solving, and teamwork.
There are several modes to play through, including Adventure, Survival, Creative, and Hardcore, as well as the option to modify a game to make new assets, items, and mechanics for a unique experience every time.
5. Stardew Valley
Developer: ConcernedApe
Publisher: ConcernedApe, Chucklefish
If you're after a relaxing yet addictively fun game to unwind with, Stardew Valley is the perfect solution. After leaving your boring office job, you move to the serene Pelican Town to try your hand at farming.
Your farm is in pretty bad shape when you first arrive, so you'll need to make some improvements to help it turn into a successful, profitable business. Like most farming sims, you can raise animals, craft, mine, fish, gather resources, form friendships and relationships, and much more.
Better yet, you can play with up to 4 players via split-screen so all of your friends can manage your farm while you sit back on your laurels.
4. Hyrule Warriors: Age of Calamity
Developer: Omega Force
Publisher: Nintendo, Koei Tecmo
Featuring the fluid hack-and-slash gameplay of Dynasty Warriors crossed with the characters and environments from the Legend of Zelda series, Hyrule Warriors: Age of Calamity is a fantastic game to get stuck into solo or split-screen co-op. It also serves as a prequel to Breath of the Wild.
A vast number of characters from Breath of the Wild and past Zelda games are playable, such as Link, Zelda, Impa, Mipha, King Rhoam, and Revali.
The game supports 2-player split-screen and revolves primarily around huge battles against enemies, alongside completing objectives, capturing bases, and managing troops.
You can also upgrade your character, craft materials, solve environmental puzzles, build weapons, and cook foods to use as buffs.
3. LEGO City Undercover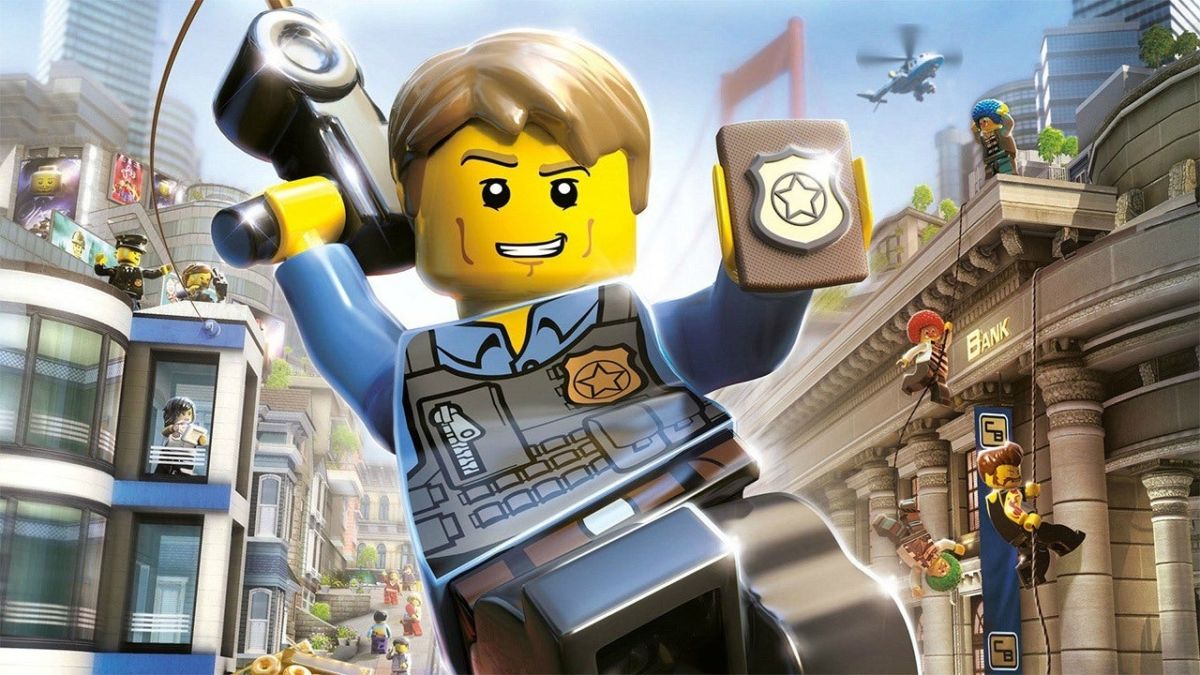 Developer: TT Fusion
Publisher: Nintendo, Warner Bros. Interactive Entertainment
LEGO City Undercover is a bit of an underlooked gem, but its humorous characters, light-hearted story, and superb split-screen co-op make it well worth a play. You assume the role of an undercover cop called Chase McCain as he pursues Rex Fury, a crime boss on the rampage.
The gameplay is quite reminiscent of Grand Theft Auto, featuring exploration around a large open world hub and completing self-contained levels, the latter of which are a mix of puzzles and combat.
You can also wear disguises for new abilities, drive a range of vehicles, and engage in the odd criminal act to earn the trust of enemy gangs.
2. Don't Starve Together
Developer: Klei Entertainment
Publisher: Klei Entertainment
One of the best Switch split-screen games is Don't Starve Together, a standalone expansion to the wilderness survival game, Don't Starve. Set in a procedurally-generated world overflowing with resources and dangers, you'll need to fight, build, farm, and gather resources to endure the hazardous land.
The game relies heavily on cooperation, so you and your companion will need to work together to keep one another safe and, most importantly, well-fed. While only 2-player split-screen is available, you can play with up to 6 players via online multiplayer, which comes with a bigger challenge as there are more people to keep alive.
Don't Starve Together also features a unique art style that was inspired by the works of Tim Burton, so it looks stunning, too.
1. Mario Kart 8 Deluxe
Developer: Nintendo
Publisher: Nintendo
Not only is Mario Kart 8 Deluxe the best-selling game on the Switch, but it's also the best split-screen game on the console as it's the ultimate party game. The game supports up to 4-player split-screen or up to 8 players on multiple consoles.
While the original Mario Kart 8 was released on the Wii-U, the Switch version comes with all the DLC, a higher framerate, better loading times, an improved battle mode, and much more.
There are 36 characters from popular Nintendo games, including Link from the Legend of Zelda, Isabelle and Villager from Animal Crossing, and all your favorite faces from the Mario franchise. Like past entries, there are numerous modes to speed through, including Grand Prix, Battle. VS Race, and Time Trials.
Track design in Mario Kart 8 Deluxe is perhaps the finest out of the entire Mario Kart series, featuring a mix of innovative new courses and revamped tracks from past games. Although, unfortunately, there are 2 versions of Rainbow Road, which means double the frustration and arguments.
READ NEXT: 10 Best Switch Metroidvania Games You Should Play
Some of the coverage you find on Cultured Vultures contains affiliate links, which provide us with small commissions based on purchases made from visiting our site. We cover gaming news, movie reviews, wrestling and much more.