Back in 2009 when Minecraft was first released, some thought it was an overly simplistic, buggy mess, with just 32 blocks to build with (there are now over 100, if you were wondering). It certainly wasn't something you'd think in a million years would turn into the best-selling game of all time.
However, the full edition, which officially launched on November 18, 2011, is a game you could see raking in players and revenue by the millions – and that's exactly what it did.
Before its full edition launch, the game received significant updates and changes, and also amassed a devout following. After this version came out, though, it just sort of exploded in popularity.
It's no secret that the game was a massive critical success at the time, but it's now over a decade old, and a lot can change in that amount of time.
So, how is the current state of Minecraft today? Let's do some digging to see just how many people play Minecraft in 2021.
Minecraft Active Player Figures: On the Rise?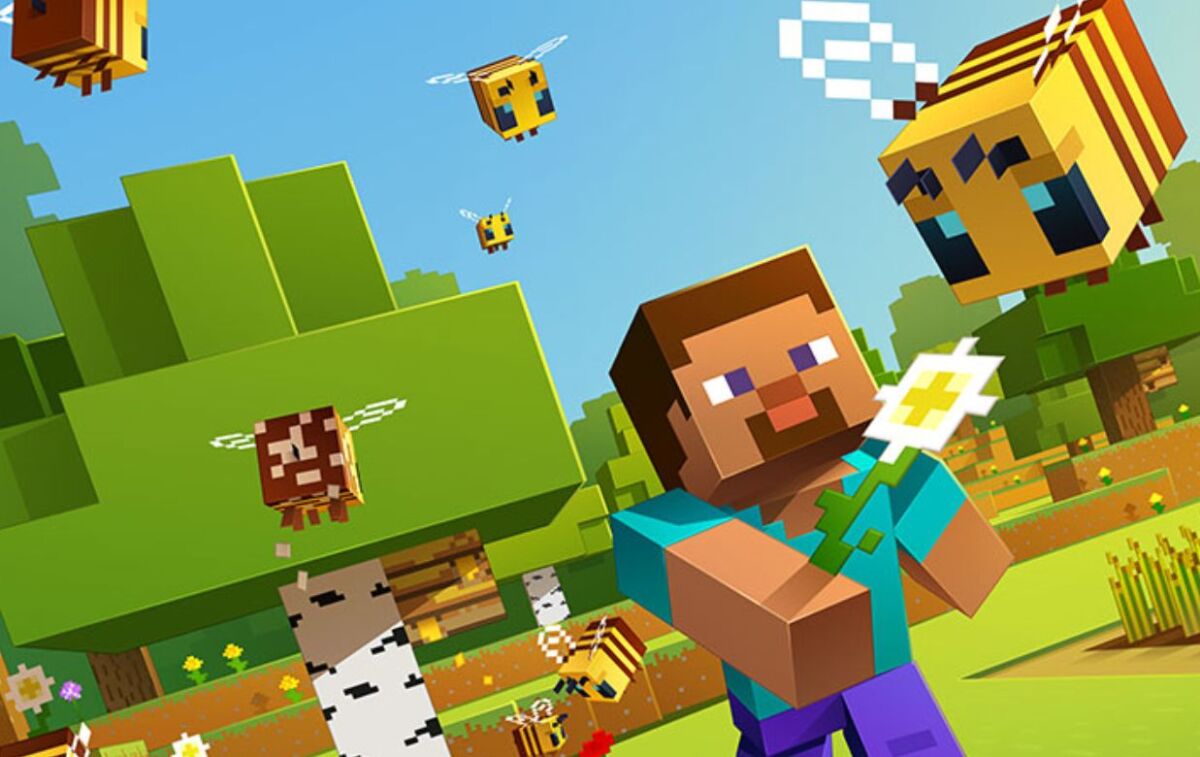 In July 2011, Minecraft had 10 million registered users, which transformed into a staggering 241, 920,000 logins each month by the time the full edition came out in November 2012.
By January 2012, Minecraft's registered users doubled to 20 million, an impressive feat over just 6 months. Its popularity continued to rise throughout the years, amassing 100 million registered users in 2014, and then just that figure alone in China in 2017.
At this point, Minecraft was eight years old, and most other games at this stage would have seen a pretty sizable dip in popularity. However, Minecraft just seemed to get better with age, selling as many copies and bringing in as many players as ever before.
While there's no official way to calculate Minecraft's monthly active users or total playerbase (the game isn't even available on Steam), Microsoft does put out regular updates on the game's current state and popularity.
The last time Microsoft spoke about Minecraft's monthly active users was in an earnings call for fiscal year 2021 Q3, and the results are pretty astonishing, to say the least.
Satya Nadella, Microsoft CEO, revealed in the earnings call that Minecraft has nearly 140 million monthly active users, climbing from 131 million monthly active users in the previous year. That's roughly 4.3 million active players per day, or around 181,000 active players each hour.
From 10 million registered players in 2011 to almost 140 million monthly active players in 2021, Minecraft's bubble just doesn't seem to burst.
There aren't any official or reliable statistics on the game's current registered players, but it's probably safe to assume that it's a lot more than 10 million given 140 million users are playing in a single month and over 200 million copies of the game have been sold.
Nadella also mentioned that mods and add-ons for Minecraft have been downloaded over 1 billion times now, showing that players and fans of the game are still having as much fun with the game as they did when it was first released. Minecraft also draws in a lot of new players, including those who weren't even born when it came out, and is still as popular with young fans than ever before.
Minecraft's interest over time, while not as high as it once was, is still more than decent. If you take a look at Minecraft on Google Trends over the last 12 years, the game gained the most attraction in July 2013, with a value of 100.
In comparison, it garnered the least interest in October 2018. However, it has steadily climbed since then. In 2021, interest seems to be moderate, which definitely isn't a bad thing for a game that's over a decade old, but it's still worth bearing in mind the context of just how big Minecraft is compared to every other game.
There's still a lot of life left in Minecraft, and both the game and its player base aren't ready to retire just yet.
Minecraft On Twitch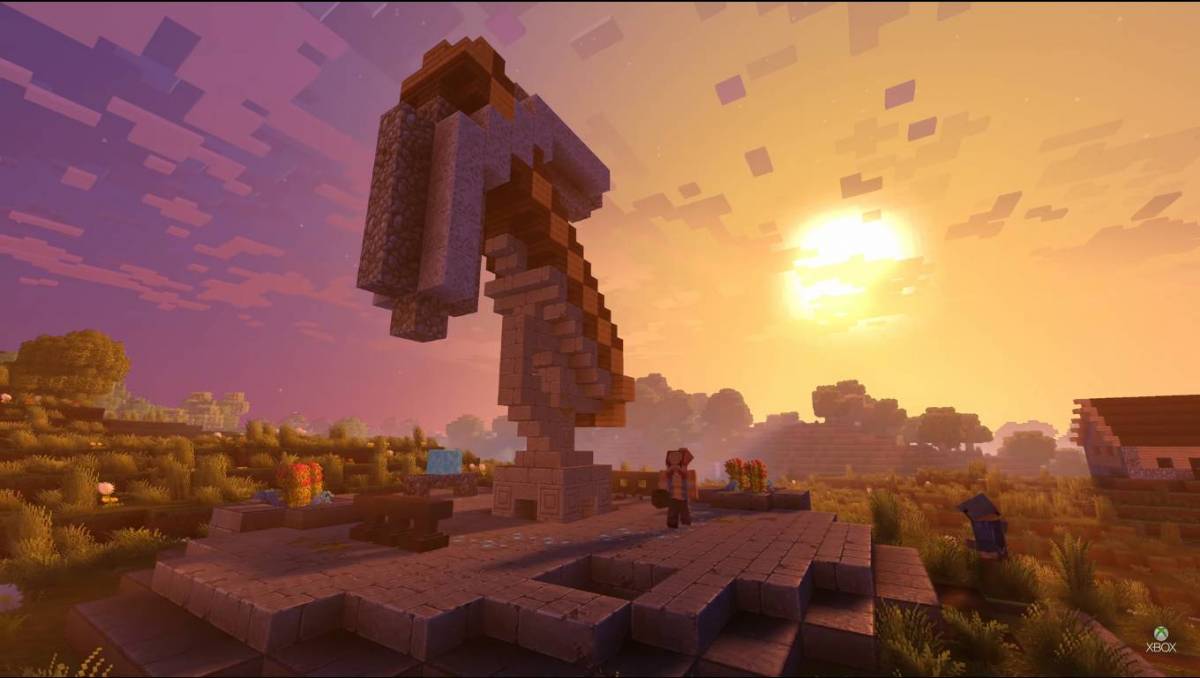 Minecraft's popularity isn't just limited to active monthly players – it's also a huge hit on Twitch, currently being the 6th most-watched game on the platform, with a typical average of over 100,000 viewers.
Although Minecraft still pulls in a lot of views on Twitch, the number of average concurrent viewers has dipped slightly over the year.
According to Twitch Tracker, Minecraft had an average of 110,000 concurrent viewers in January 2021, with a peak of 923,000. This figure rose to an average of 122,000 concurrent viewers in February 2021, but since then, the game has declined in average views.
It fell to an average of 100,000 viewers in June 2021, then to just 71,900 in July 2021 – a 28.4% decrease from the previous month. As of August 2021, Minecraft's interest on Twitch has recovered slightly, averaging 86,000 concurrent viewers.
Strangely, the peak number of viewers hasn't shared the same fate, having been mostly on the climb since the start of 2021.
The game's highest peak viewers actually occurred on May 29, 2021, soaring to a whopping 974,040.
Right now, if you take a look at Twitch Tracker's 'Most Watched Games on Twitch' rankings, you'll spot Fortnite in 7th place right on Minecraft's tail, with very little difference in viewers between them.
There's certainly still a lot of interest for Minecraft on Twitch, but it could very well lose its title as the 6th most viewed game sooner rather than later, or it could rise even higher.
Minecraft Revenue Over Time
As mentioned earlier, Minecraft is the best-selling game of all time, having sold over 200 million copies worldwide as of 2020. Its yearly revenue has been huge since 2012, but even now, it's still bringing in the big bucks.
The game earned Mojang, the developer and owner of Minecraft at the time, nearly $240 million. This profitability was credited to the success of Minecraft: Xbox 360 Edition on Xbox Live Arcade and Minecraft: Pocket Edition.
Over 5 million copies of the game were sold on Xbox Live Arcade alone in the same year.
Profits for Mojang almost doubled in 2013 from the previous year thanks to Minecraft bringing in $322.4 million of revenue. At around the same time, the Xbox 360 edition had sold over 11 million copies, the PC version shifted over 14 million copies, and the PlayStation 3 version had sold more than 1 million copies.
2014 saw Minecraft change ownership to Microsoft in a $2.5 billion deal. Revenue in the same year was $165 million but increased to $350 million in the following year.
Minecraft earned the most amount of revenue in 2018, amassing $500 million in total – $110 million from the mobile version of the game alone.
While Minecraft hasn't seen this level of profitability since then, it's still earning a hefty sum each year. Microsoft reported their results for their fiscal Q3 in April 2021, with their personal computing division revenue being £13 billion – up 13% – for the first three months ending March 31st.
They credited gaming as the main cause of the increase, with Xbox hardware up 232% year-over-year for the quarter, primarily due to the high demand for the Xbox Series X and S.
Revenue for Xbox content and services also increased by 34% in the quarter, which was "driven by strength from third-party titles, Xbox Game Pass subscriptions, and first-party titles."
In the same report, Microsoft said Minecraft had seen a very strong year and continued to thrive, with monthly active users of nearly 140 million, up by 30% year-over-year.
The last decade for Minecraft has been pretty solid and still continues to be a huge moneymaker for Microsoft, even more so over recent years.
The Future of Minecraft
Minecraft's future certainly doesn't look bleak when you take its ever-growing player base, popularity on Twitch, and overall profitability into consideration. If it continues down this path, it could very well last for another decade.
Even if initial players of Minecraft have grown up or moved onto other games, Minecraft still manages to bring in a new wave of players, as well as hold onto dedicated veteran players, such as popular Minecraft YouTuber, EthosLab, who has been regularly uploading content on the game for over 10 years.
Mods have always been popular in Minecraft and stop it from going stale, allowing more creativity and freedom in a game that already embodies both of those two things. As mentioned earlier, players have downloaded mods over 1 billion times, so the game still has a booming community.
These add-ons range from quality-of-life changes to the game like a revamped interface to downright bizarre, such as a No Cubes mod which, as you might have guessed, makes blocks and horizons round instead of cubic.
There are a huge number of mods available for Minecraft that refresh the experience. In fact, on CurseForge alone, there are over 80,000 mods, a number that continues to grow.
Alongside community-made content to keep the game fresh, Minecraft also receives official patches and updates on a regular basis, including the heavily-anticipated Caves and Cliffs update.
The first part, released in June 2021, added a ton of new blocks, plants, animals, and craftable items. Part 2, set to launch by the end of 2021, will bring a variety of new biomes and creatures, as well as some other stuff that has yet to be announced.
Minecraft has come a long way since 2009, blossoming into the most profitable game of all time from a buggy yet promising sandbox title made by a single person. Given its popularity hasn't dwindled majorly since the midst of its hype, Minecraft could again, like its 2013 update did, change the world.
Minecraft is available on all major platforms, including PC, Xbox 360, Xbox One, PlayStation 3, PlayStation 4, Switch iOS, and Android.
READ NEXT: How Many People Play Final Fantasy 14 Online In 2021?
Some of the coverage you find on Cultured Vultures contains affiliate links, which provide us with small commissions based on purchases made from visiting our site. We cover gaming news, movie reviews, wrestling and much more.