Final Fantasy 14 Online is a subscription-based MMORPG that has always had a pretty sizable playerbase, and is still one of the most played games in the genre.
However, MMOs are often seen as a little outdated and the genre overall is in decline since their peak in the early to mid-2000s. Many popular MMO titles aren't what they used to be, with total player figures dropping significantly each year.
For Final Fantasy 14 Online though, instead of decreasing in popularity, it has drastically risen over the last year or so, even going on to break a couple of records for its number of concurrent players.
So, just how many people play Final Fantasy 14 Online in 2021? Here we'll be answering that very question and taking a look at the future of this MMORPG.
Final Fantasy 14 Online In 2021
Final Fantasy 14 Online Active Player Figures: On the Rise?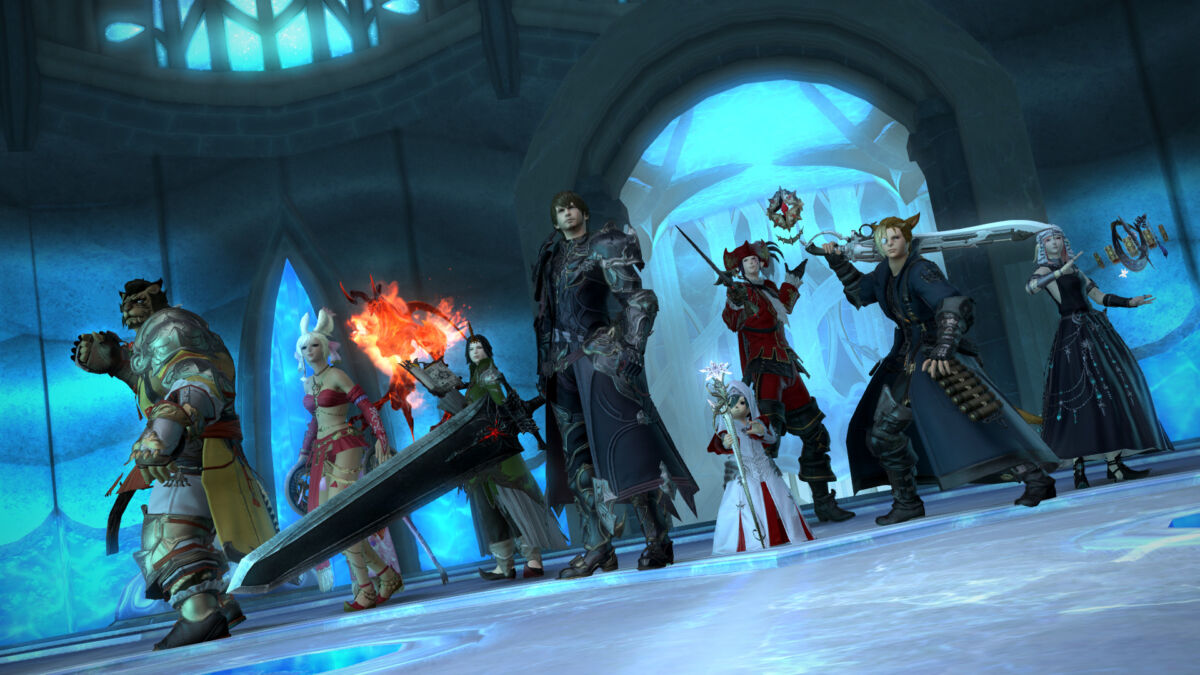 While Final Fantasy 14 Online has always been a relatively popular MMO, its active player count has risen significantly throughout 2021.
Final Fantasy 14's total playerbase is around 30.04 million, though this figure also includes alt and inactive accounts.
If you take a look at the game's average active players in August 2020, it was close to 1.8 million. In July 2021, however, the figure sat at an estimated 2.8 million. Over the course of a year, roughly one million more players are logging into the game each day.
It's an impressive stat, to say the least, and its surge in popularity doesn't end there – the game even broke its concurrent players record on Steam not once, but twice in July.
At the start of the month, Final Fantasy 14 hit a staggering 47,542 players online at one time on Steam. Previously, the most concurrent players online were 41,200 in 2019, around the time Shadowbringers was released, the game's latest available expansion.
Interestingly, not long after this, the Final Fantasy 14 Complete Edition sold out temporarily on the official Square Enix site for Windows and PlayStation 4. The bundle contains the base game and all of its expansions, so it's the ultimate version if you want to experience Final Fantasy 14 in its entirety.
What's stranger, however, is that this edition is purely digital. You'd expect physical versions to go out of stock from time to time, but not digital ones, as it's just a code and the game data.
The PlayStation 5 and Mac version of the game was still available, but attempting to purchase the Complete Edition on either Windows or PlayStation 4 resulted in being added to a waiting list. The restrictions were likely put in place to limit the load on the game's servers due to the recent influx of new players.
Soon after this shortage, Final Fantasy 14 smashed its concurrent player record on Steam again, this time peaking at 67,148 players online at a single time.
In fact, over the same weekend, players flocked to the FF14 subreddit to share posts that they were unable to play on European servers as they were overcrowded.
Every one of the EU data centers and servers was at full capacity, which meant new players couldn't make new characters at all.
Normally speaking, you'd expect an MMO to rise in popularity when a new expansion releases, but Final Fantasy 14 Online's next expansion, Endwalker, isn't expected to launch until November 23, 2021.
Final Fantasy 14 Online On Twitch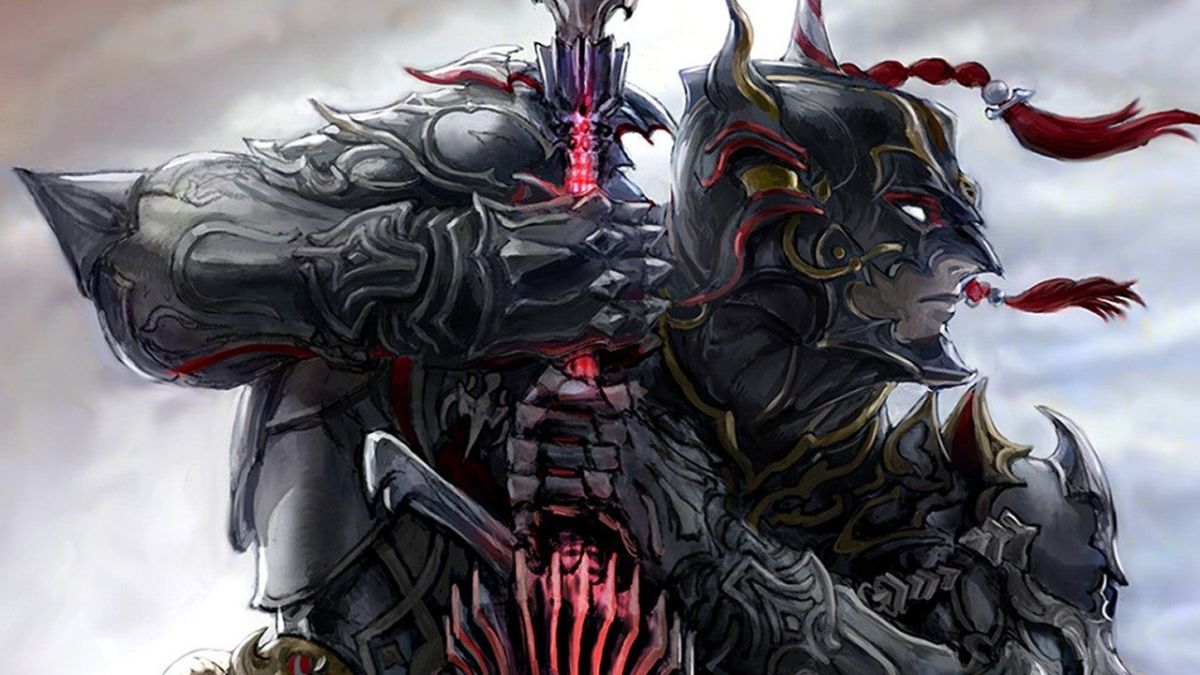 Final Fantasy 14's growing popularity over the last few months also extends to streaming platforms, with an increased viewership on Twitch. On the same weekend the game broke its concurrent player record, it also peaked at 221,000 concurrent viewers on Twitch.
This is primarily due to Twitch streamer Asmongold playing Final Fantasy 14 for the first time to over 200,000 viewers on the platform.
On average, Final Fantasy 14 rakes in around 4,000 viewers on Twitch each day, so a peak of 221,000 is very seldom seen for the MMO genre.
Furthermore, if you go back to July 2020, Final Fantasy 14 averaged 3,200 viewers on Twitch, with a peak of 41,600. A year later, that average has shot up to 35,500, which is a 393% increase from June 2021, with an average of 7,200.
Asmongold is mainly to thank for the game's increased viewership on Twitch. He's mostly known for playing another MMO, so when he tries something new, his fans gather in the hundreds of thousands to watch his first impressions.
Additionally, he sang Final Fantasy 14's praises, which further encouraged his followers to check it out for themselves. Other MMO streamers have picked up Final Fantasy 14 recently too, including Bellular, Jesse Cox, and Rich Campbell.
Final Fantasy 14 Online Revenue Over Time
When Final Final Fantasy 14 was first released in 2010, it was a massive flop, resulting in a major loss of earnings for Square Enix. The publisher's net income dropped to 1723 million Yen ($21 million) from 6826 million Yen ($85 million) in the second half of 2009.
This 75% decline had a lot to do with the 2010 version of Final Fantasy 14 being a huge failure, garnering extremely negative reviews and 630,000 global sales on PC.
The present state of Final Fantasy 14 is inherently different, and that's because the MMO was rebooted in 2013. Initially called "Version 2.0", it featured a new game engine and better server infrastructure, as well as revamped gameplay, interface, and story.
The new version received a positive reception, and Square Enix saw their profitability return in 2014 after an unsuccessful 2013 fiscal year. They accredited this largely to the success of the reboot, which critics praised for its great mechanics and progression, alongside its impressive transformation.
Since then, Final Fantasy 14 has continued to be profitable for Square Enix. From July 2019 to September 2019, the company had total revenues of 67.4 billion Yen ($620 million). MMO revenues for Square Enix were 13.6 billion Yen ($120 million), which was up from 8.8 billion Yen ($80 million) in the previous quarter.
This was mostly due to the launch of Final Fantasy 14 Shadowbringers expansion on July 2, 2019. Square stated the increase in revenues was thanks to box sales of the expansion, alongside the increase of paying subscribers.
The total revenue for Square Enix's MMO division from March 31, 2019, to March 31, 2020 was 40.1 billion Yen ($370 million), with a profit of 19 billion Yen ($180 million).
Square Enix's 2020/2021 net sales were 332 billion Yen ($3 billion). While net sales of Square Enix for MMOs (including Final Fantasy 14 and Dragon Quest X) declined slightly from March 31, 2020 to March 31, 2021, the firm revealed they continue to be profitable each year due to the recurring revenue they amass.
The recent surge in interest for Final Fantasy 14 could also see Square Enix's revenues soar even higher in their next yearly report. Additionally, as the next expansion is due at the end of the year, this will create even more hype – and more money for Square Enix along with it.
The Future of Final Fantasy 14 Online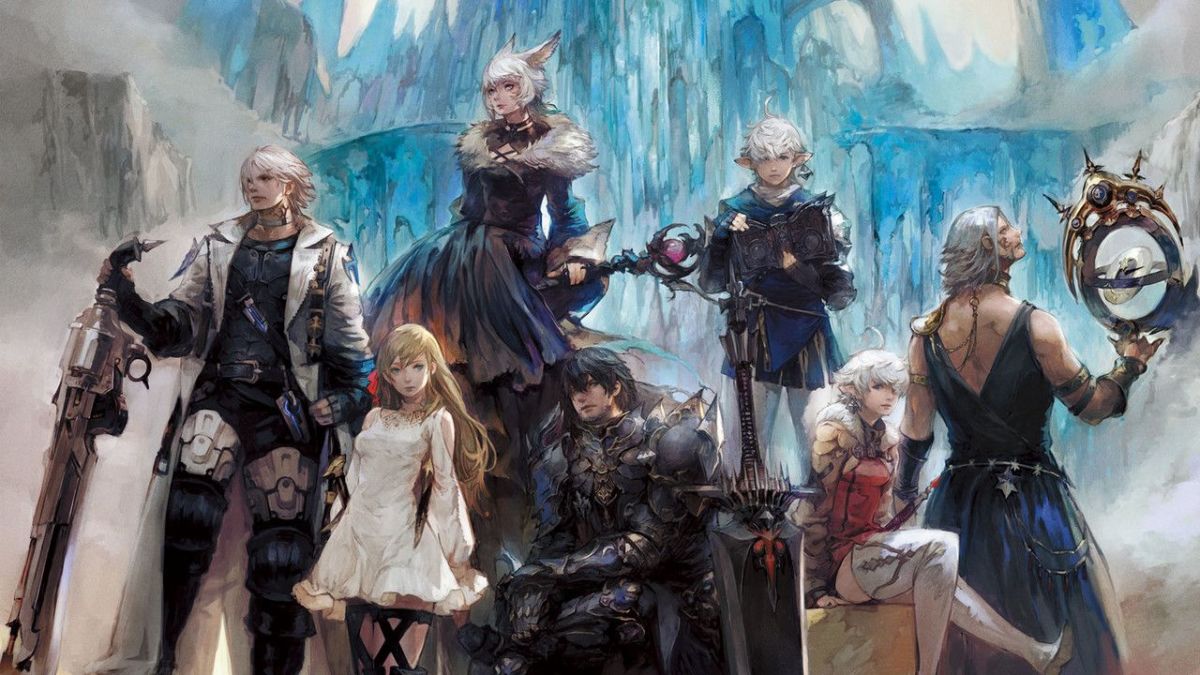 With record numbers of active players and viewers on Twitch, the future of Final Fantasy 14 Online is looking pretty good. Although MMOs are often believed to be a dying genre and a thing of the past, Final Fantasy 14 has shown recently there's still life left in them yet.
This is further proven by the popularity of other MMOs such as The Elder Scrolls Online and Old School RuneScape. The former has around 18.85 million total players, with around 1.43 million daily players.
Old School Runescape, on the other hand, has an estimated 31.51 million total players and 2.10 daily players.
Expansions for Final Fantasy 14 have always been strong, with Heavensward and Shadowbringers arguably being the best. Even Stormblood, which is considered the weakest, is still a decent and enjoyable addition, despite some wonky storytelling.
The newest expansion, Endwalker, is due to release on November 23, 2021 and looks to be perhaps the most interesting of them all. Although not much is known just yet, it's been revealed there will be a focus on farming, including raising animals and growing crops.
It could be a nice change of pace and allow for a moment of calm when you don't fancy questing or raiding. Besides, it keeps the game fresh and adds even more things and activities to do. It could even appeal to players who otherwise don't normally play MMOs, becoming an alternative to other farming simulators like Harvest Moon, Story of Seasons, and Stardew Valley.
Final Fantasy 14's director Naoki Yoshida also has no plans of slowing down, especially due to the growth of players in recent months. The studio expects Final Fantasy 14 to thrive for at least another five years.
He told the Washington Post in February 2021 that Final Fantasy 14's CEO still has future plans for the game and continues to encourage growing their player numbers. He also goes on to say that their momentum won't stop anytime soon and, while they thought they would plateau at one point, their playerbase is still expanding and thriving.
Based on just how popular Final Fantasy 14 is at the moment – the best it's been in a long time – the game is far from over and will continue to be a staple in Square Enix's library of games.
Final Fantasy 14 Online is available on PC, Mac, PlayStation 4, and PlayStation 5.
READ NEXT: How Many People Play Fortnite In 2021?
Some of the coverage you find on Cultured Vultures contains affiliate links, which provide us with small commissions based on purchases made from visiting our site. We cover gaming news, movie reviews, wrestling and much more.