2020 is the start of a new decade, and by the looks of things, the beginning of a brand new era in the games industry. With a new console generation set to launch by the end of 2020, along with a huge assortment of games to fill your time between now and then, 2020 could be one of the best years the industry has ever had. It's a bold prediction from some guy who writes things on the internet. Analyst I am not, but I do know about the new Xbox One games of 2020.
The release of Project Scarlett and the promise of a host of exclusives from Xbox Game Studios should make for an interesting year for Xbox. The Xbox's 2020 and beyond game release schedule looks rammed, and you can be certain that there will be something for everyone coming over the next 12+ months on the big green platform, whether they emerge on the Xbox One or Project Scarlett. With that in mind, let's take a look at the biggest Xbox games of 2020 and beyond.
MORE 2020 GAMES: Biggest New Fighting Games of 2020 & Beyond | Biggest New Horror Games of 2020 & Beyond | Biggest New Games of 2020 & Beyond
Biggest New Xbox One Games Of 2020
| Game | Release Date |
| --- | --- |
| Werewolf: The Apocalypse - Earthblood | February 4th, 2021 |
| Little Nightmares 2 | February 11th, 2021 |
| Riders Republic | February 25th, 2021 |
| Prince of Persia: The Sands of Time Remake | March 18th, 2021 |
| Balan Wonderworld | March 26th, 2021 |
| Outriders | April 1st, 2021 |
| NieR Replicant | April 23rd, 2021 |
| FIFA 22 | September TBC |
| CoD 2021 | October TBC |
| Roller Champions | TBC 2021 |
| Dying Light 2 | TBC 2021 |
| Psychonauts 2 | TBC 2021 |
| Vampire: The Masquerade – Bloodlines 2 | TBC 2021 |
| Rainbow Six Quarantine | TBC 2021 |
| Skull & Bones | TBC 2021 |
| Atomic Heart | TBC 2021 |
| Everwild | TBC 2021 |
| The Artful Escape | TBC 2021 |
| Aragami 2 | TBC 2021 |
| Atomic Heart | TBC 2021 |
| Biomutant | TBC 2021 |
| Blood Bowl 3 | TBC 2021 |
| Chivalry 2 | TBC 2021 |
| Chorus | TBC 2021 |
| CrossfireX | TBC 2021 |
| Diablo 4 | TBC 2021 |
| Dying Light 2 | TBC 2021 |
| Dynasty Warriors 9 Empires | TBC 2021 |
| Far Cry 6 | TBC 2021 |
| Gotham Knights | TBC 2021 |
| Halo Infinite | TBC 2021 |
| Lego Star Wars: The Skywalker Saga | TBC 2021 |
| Martha is Dead | TBC 2021 |
| Mass Effect Legendary Edition | TBC 2021 |
| Mechwarrior 5: Mercenaries | TBC 2021 |
| Psychonauts 2 | TBC 2021 |
| Scarlet Nexus | TBC 2021 |
| SkateBIRD | TBC 2021 |
| State of Decay 3 | TBC 2021 |
| The Ascent | TBC 2021 |
| The Dark Pictures Anthology: House of Ashes | TBC 2021 |
| The Good Life | TBC 2021 |
| Vampire: The Masquerade – Bloodlines 2 | TBC 2021 |
| Hogwarts Legacy | TBC 2022 |
Dragon Ball Z: Kakarot | 16th January 2020
Developer: Bandai Namco, CyberConnect2
Publisher: Bandai Namco
How many times have we experienced Goku's iconic story in a video game? Not enough, says Bandai, as they'll be releasing Dragon Ball Z: Kakarot in January 2020.
In fairness, Kakarot looks like the most in-depth exploration of the franchise yet, with previously unplayable sections of the anime/manga now featured (Goku learning to drive, anyone?), an RPG levelling system and entirely new story content. Kakarot is definitely one for the dedicated DBZ fan.
From our Dragon Ball Z: Kakarot review:
While we've seen the story of Goku and the Z Warriors before, Dragon Ball Z: Kakarot offers enough detail and fun gameplay to warrant a purchase.
Journey To The Savage Planet | 28th January 2020
Developer: Typhoon Studios
Publisher: 505 Games
A fairly self-explanatory title, Journey To The Savage Planet is an adventure about a journey to a savage planet. Players will have to explore a hostile alien world, catalogue the various species you'll encounter and ultimately decide whether or not the planet is fit to host human life.
Though primarily a single player game, there's two player co-op for those who don't want to explore alone. With incredibly vibrant environments, plenty of daft looking creatures and a healthy dose of humour thrown in, Journey To The Savage Planet could be a surprise hit of early 2020.
From our Journey To The Savage Planet review:
Despite a few problems, Journey to the Savage Planet offers a world that is charming and easy to become engrossed in as you explore at your whim.
Zombie Army 4: Dead War | 4th February 2020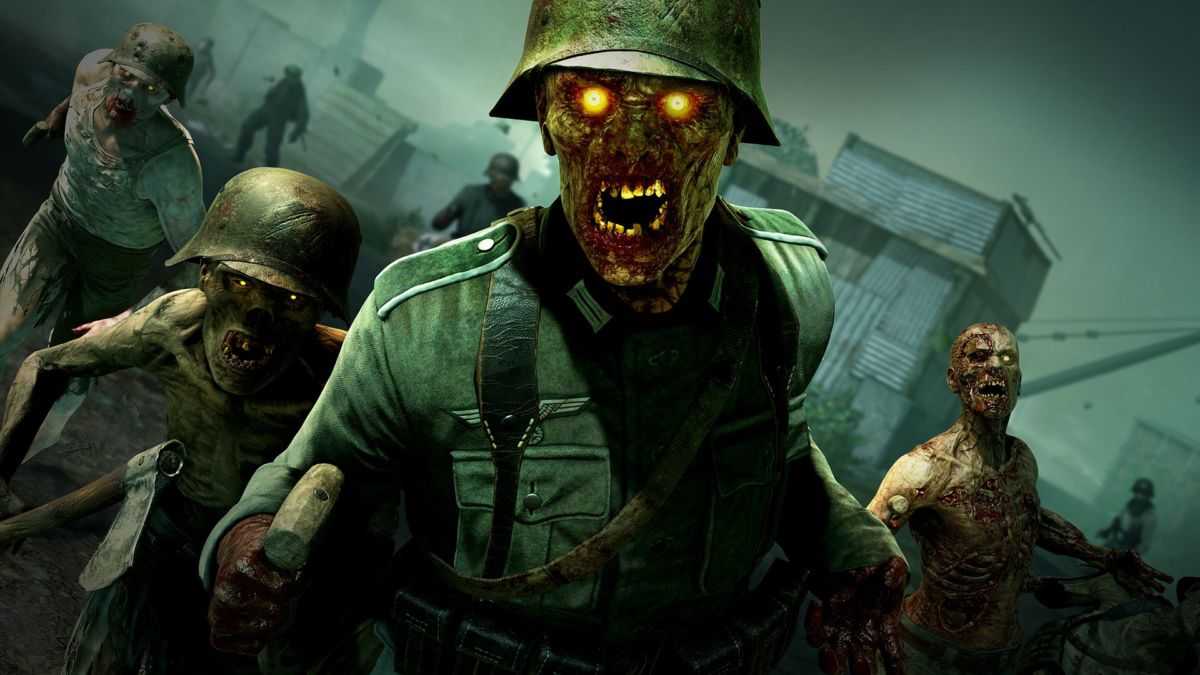 Developer: Rebellion
Publisher: Rebellion
That prick Zombie Hitler is back at it again, as he's unleashed the armies of the undead on an unsuspecting world, so it's up to our four heroes to stop him in Zombie Army 4: Dead War.
A continuation of the Zombie Army series, itself a spin-off from the Sniper Elite series, you and up to three friends must use a variety of weapons, traps and precision shots to mutilate some zombie testicles. Already, I'm saying it's Game of the Year 2020.
From our Zombie Army 4: Dead War review:
Zombie Army 4 offers straightforward, enjoyable chaos that might provide a great distraction until the deluge of new games later this year.
Ori And The Will Of The Wisps | 11th February 2020
Developer: Moon Studios
Publisher: Moon Studios
After the incredible success of Moon Studios' Ori And The Blind Forest, a sequel was inevitable, and we have one coming in the form of Ori And The Will Of The Wisps. This new game will again focus on Ori's journey, as they explore the world outside of Nibel and learn about their destiny.
Gameplay-wise, Ori is a Metroidvania title where you learn new moves and abilities that unlock new areas as you go, but it's the story and beautiful visuals that'll make Ori And The Will Of The Wisps memorable.
From our Ori and the Will of the Wisps review:
A beautiful sequel that successfully manages to improve on almost every aspect of the original, Ori and the Will of the Wisps is one of the best Metroidvania experiences you can find.
DOOM Eternal | 20th March 2020
Developer: id Software
Publisher: Bethesda
The DOOM Slayer is coming back to kick some demon ass in DOOM Eternal as the forces of Hell have spread from Mars, making their way across the Solar System. With new weapons and abilities for our angry green boy, those demons won't know what hit them.
Eternal is also rocking some additional modes, including an invasion mode that'll let players disrupt someone's campaign, and a versus mode where two demons face one DOOM Slayer. Seems unfair to the demons, somehow.
DOOM Eternal is a bloody masterpiece of glorious violence that may well be the best the series has ever been.
Resident Evil 3 | 3rd April 2020
Developer: Capcom
Publisher: Capcom
Capcom weren't lying when they said they'd be remaking a lot of their back catalogue, as after the success of the Resident Evil 2 remake, Resident Evil 3 will be launching in April 2020.
Along with the re-telling of Jill Valentine's harrowing adventure in Raccoon City, Resident Evil 3 also includes the multiplayer experience Resistance, where a team of survivors have to contend with an overseer trying to kill them. With the mixture of old and new, Resident Evil 3 is an exciting prospect.
From our Resident Evil 3 review:
Resident Evil 3 is a mostly superb remake of a horror classic with many clever spins on the formula and fluid, enthralling gameplay. I just wish there was more of it.
Minecraft Dungeons | 26th May 2020
Developer: Mojang, Double Eleven
Publisher: Xbox Game Studio
Minecraft has been a gaming juggernaut for this past decade, so spin-offs were inevitable. We've already had Telltale turn the game into a narrative adventure, but Mojang have decided to take matters into their own hands with Minecraft Dungeons.
Dungeons is a take on the isometric action-RPG, popularised by the likes Diablo. You'll explore various environments on a quest to kill monsters, find loot, kill harder monsters, find better loot and so on. It's a simple gameplay loop, but one that'll no doubt be just as compelling.
Wasteland 3 | 27th August 2020
Developer: inXile Entertainment
Publisher: Deep Silver
The Wasteland series has been the top-tier of tactical RPGs for years now, and it looks like it'll be holding that distinction for a while yet, as Wasteland 3 aims to build on the foundations laid by previous games.
Taking the series away from its usual arid deserts and into the snow-capped wastes of Colorado, players will encounter a variety of tough opponents and complex ethical decisions, all in the name of saving their home base in Arizona.
Marvel's Avengers | 4th September 2020
Developer: Crystal Dynamics
Publisher: Square Enix
With the success of Marvel and the Avengers at the box office, it was only a matter of time before it was translated to a AAA video game. Crystal Dynamics and Square Enix are working on Marvel's Avengers, which sees the superhero team fractured following a devastating loss during an A-Day celebration.
With unique gameplay for each individual hero, and the chance to join other players online in large-scale missions, Avengers could be a top tier superhero title.
Cyberpunk 2077 | 17th September 2020
Developer: CD Projekt Red
Publisher: CD Projekt
CD Projekt Red's next big masterpiece (probably), Cyberpunk 2077 has all the potential in the world to be an absolute juggernaut of a game.
With a prestigious developer at the helm, an open world that appears to be genuinely interesting and teeming with life, and a combat system more broadly appealing than trying to parry sword swings, Cyberpunk 2077 might be the biggest release of 2020, period. All eyes are on April to see if the game can live up to the incredible amount of hype.
Halo: Infinite | Winter 2020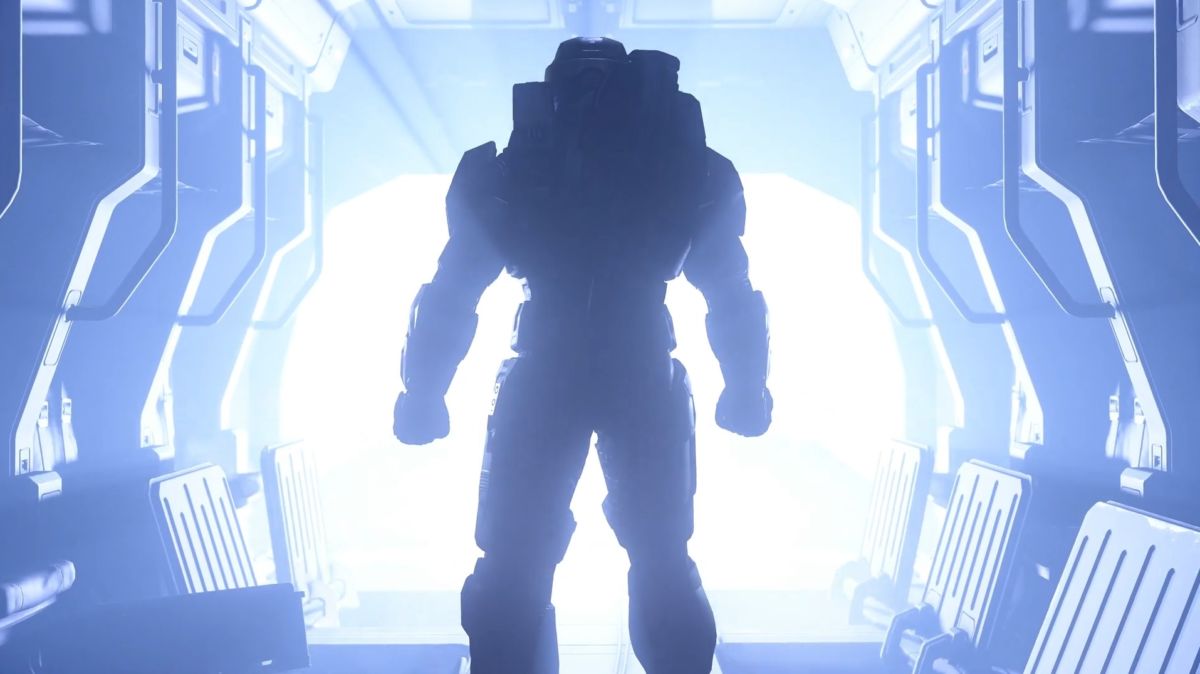 Developer: 343 Industries
Publisher: Xbox Game Studios
Another entry, another green boy space marine. Halo: Infinite is a direct continuation of the events from Halo 5: Guardians, and will follow Master Chief as he tries to save the galaxy for like the 10th time. Say what you will about John-117, but he's great at blasting aliens and saving the galaxy.
Anyway, not much else is known about Halo: Infinite, aside from the two cinematic trailers from previous E3s and the knowledge that it'll launch on Project Scarlett and the Xbox One in the Winter of 2020. We. Can't. Wait.
Senua's Saga: Hellblade 2 | Holiday 2020
Developer: Ninja Theory
Publisher: Xbox Game Studios
While Senua's Saga: Hellblade 2 will be coming to the Xbox Series X, Microsoft have made it clear that the Xbox One will still be receiving games for a year after the launch of the Series X, so we'll probably see Senua on the Xbox One again.
Following on from the critically acclaimed Senua's Sacrifice, players will once again join Senua on a personal journey. Not much else is known about Hellblade 2, but if it's as good as the first game, it'll be another masterpiece.
Dying Light 2 | TBC 2020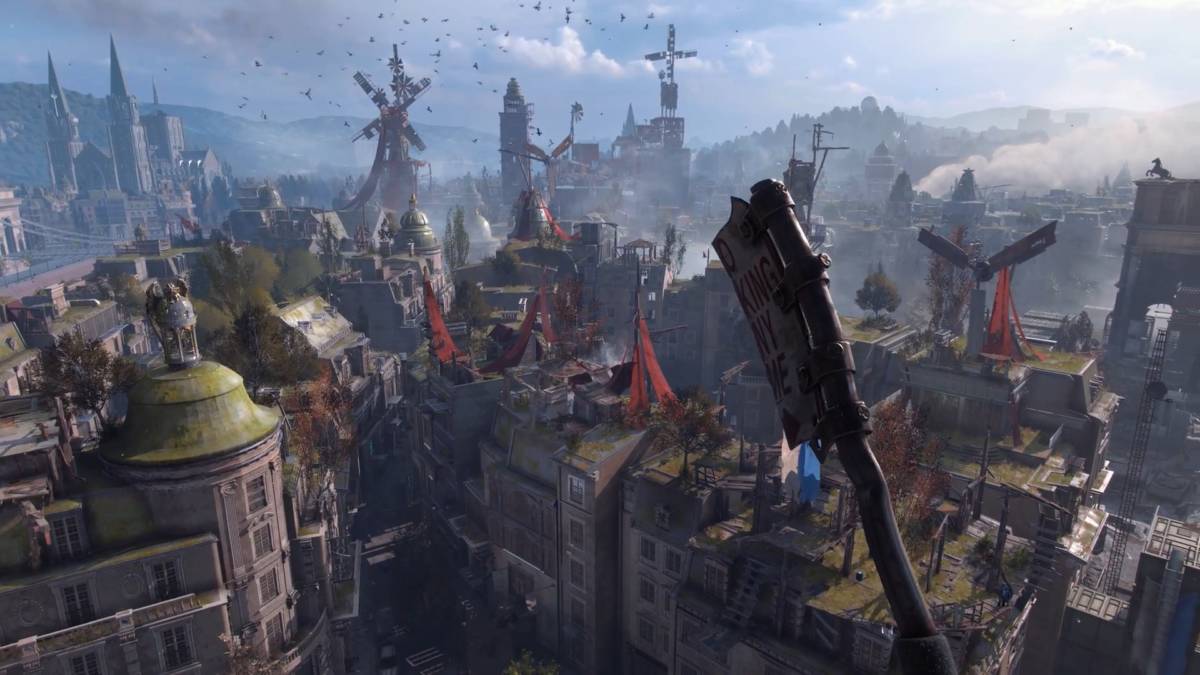 Developer: Techland
Publisher: Techland
Techland might not have nailed the first-person zombie survival horror genre their first two go-arounds with Dead Island and Dead Island: Riptide, but they knocked it out of the park with 2015's Dying Light. Its sequel, Dying Light 2, looks to build on its predecessor's brilliant foundations by focusing more on the game's story.
Players will be able to make choices to determine which factions in The City rise and fall, with potentially devastating consequences. It's ambitious, but so long as I can still grapple hook to buildings and dropkick zombies, I'm happy.
Gears Tactics | TBC 2020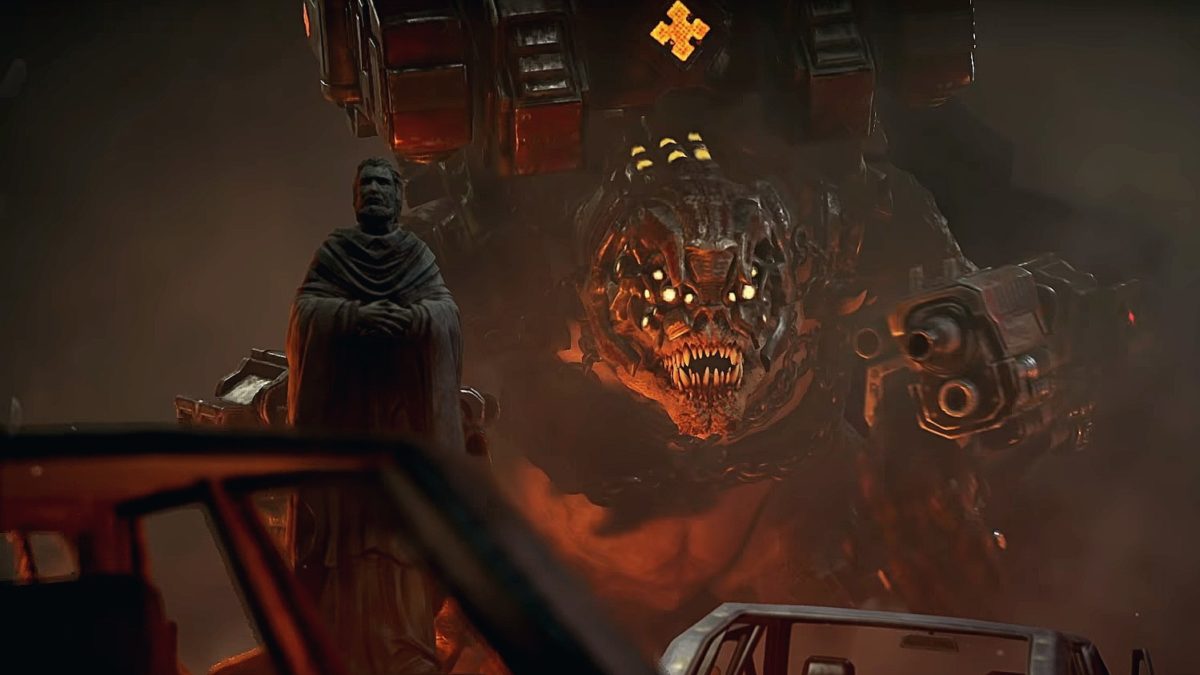 Developer: The Coalition, Splash Damage
Publisher: Xbox Game Studios
You know a franchise has become truly successful when it can spawn AAA spin-offs based on a completely different genre. Gears Tactics is the XCOM-esque spin-off to the third person cover shooter series Gears of War, unlike XCOM whose spin-off was a third person cover shooter called The Bureau.
There's not really a point there other than to highlight the parallels, but Gears Tactics looks like it should be a great addition to the series. Now we just have to wait for the inevitable Gears Kart Racing spin-off. The PC version is set to launch on April 28th, though we'll be waiting a little longer for the Xbox One release.
Gods And Monsters | TBC 2020
Developer: Ubisoft
Publisher: Ubisoft
One of Ubisoft's delayed titles, Gods And Monsters comes from the creators of Assassin's Creed Odyssey, so you know it's going to be a bit of a banger. As a forgotten hero, the responsibility rests on your shoulders to take on some of the biggest monsters from Greek mythology and ultimately defeating Typhon, the leader of the monsters.
Not much is known about the gameplay, though dungeons, puzzles and aerial abilities are confirmed, but when the game's graphics look this good, it's enough to grab your attention.
Watch Dogs Legion | TBC 2020
Developer: Ubisoft
Publisher: Ubisoft
Sound the "not political" alarm as here comes Watch Dogs Legion with its depiction of post-Brexit London. In fairness, Brexit and Watch Dogs Legion do share similarities, in the sense that they've both been delayed.
Legion looks set to build on the excellent Watch Dogs 2 by introducing a permadeath recruitment mechanic to the series, allowing you the ability to play as any NPC in the game, each with their own unique abilities and flaws. It's certainly ambitious, and hopefully it'll be worth the additional wait.
Rainbow Six: Quarantine | TBC 2020
Developer: Ubisoft Montreal
Publisher: Ubisoft
Yes, it's another one of Ubisoft's delayed titles. Rainbow Six: Quarantine takes the impressive tactical FPS engine and gameplay of R6: Siege and applies it to a co-operative shooter.
Not much else is known yet about Quarantine, though it's assumed that it'll be similar in terms of gameplay and storyline to Siege's limited-time Outbreak event from back in 2018, where an alien plague ravaged the town of Truth and Consequences, New Mexico. If Quarantine gives us the chance to play a Rainbow Six game without getting spawn peeked immediately, we're sold.
Tales of Arise | TBC 2020
Developer: Bandai Namco
Publisher: Bandai Namco
The latest game in the near 25 year old series, Tales of Arise brings the trademark action RPG gameplay to modern consoles. Yes, I know they ported Vesperia to PS4, Xbox One and Switch, and Berseria was on the PS4, but both games were available on previous generations.
This is the first time in a long time that a Tales game will be available purely on current gen hardware, just before the new consoles are released. With a story concerning two feuding planets and two travellers caught in the middle, Arise could be the best of the series.
Psychonauts 2 | TBC 2020
Developer: Double Fine
Publisher: Xbox Game Studios
The sequel we thought we'd never see, Psychonauts 2 puts us back in the shoes of Raz as he uses his growing psychic powers to enter the minds of others and go on wacky adventures.
The original game was a cult hit when it launched back in 2005, receiving heaps of critical praise but never truly achieving commercial success. One crowdfunding campaign later, Psychonauts 2 is coming, and we're completely on board.
Destroy All Humans! | TBC 2020
Developer: Black Forest Games
Publisher: THQ Nordic
The aliens are coming back with their death rays and, well, let's just say "invasive devices" in the remake of Destroy All Humans! Instead of controlling the humans as they scramble to thwart an alien invasion, you control the alien Cryptosporidium as he attempts to abduct, subjugate, brainwash, terrorise and annihilate all of humanity. Well, that's the point anyway.
If the remake is anything like the original, I'll probably spend the majority of my time using telekinesis to mess with the civilians instead. That's normal, right?
Vampire: The Masquerade – Bloodlines 2 | TBC 2020
Developer: Hardsuit Labs
Publisher: Paradox Interactive
Another sequel to a 15 year old game, Vampire: The Masquerade – Bloodlines 2 is, if nothing else, a mouthful of a name. It's also a first person RPG set in 21st century Seattle, where you play as someone who has been killed and subsequently revived as a vampire.
With a highly customisable character, complete with different background and ability choices, along with various clans with which to swear fealty to or straight up murder.
Disintegration | TBC 2020
Developer: V1 Interactive
Publisher: Private Division
Few things can get me as excited as seeing the words "from the co-creator of Halo", so it's no wonder why Disintegration has pinged on my radar. A blend of FPS and RTS, you control Gravcycle pilot Romer Shoal as he fights to protect the last remnants of humanity.
Your Gravcycle comes heavily armed and allows you to take down hordes of enemies, but you can also control units on the ground, giving the game a more tactical element. It sounds like an odd fusion, but V1 Interactive might just have the talent to pull it off.
Overwatch 2 | TBC
Developer: Blizzard
Publisher: Blizzard
Overwatch 2 was about as certain as death, taxes and corporate PR blunders, but the overall package that this inevitable sequel will come bundled in is a promising one. Subscribing to the "everything from the last game, plus all this other stuff" theory of creating a sequel, Overwatch 2 will include new PvE content, more heroes, new maps and so much more.
With loot progression and cross-play between Overwatch 1 and 2 players, Overwatch 2 might not be essential, but it's definitely introducing a lot of welcome content.
Diablo 4 | TBC
Developer: Blizzard
Publisher: Blizzard
The legendary action RPG Diablo is coming back with Diablo 4, though we might not be seeing it for a long time. The latest entry will see the series returning to its darker roots in terms of presentation, while retaining the superlative gameplay of Diablo 3.
With five customisable classes, an open-world map coupled with a non-linear campaign and bleak narrative, Diablo 4 is going to be a big deal.
Battletoads | TBC 2020
Developer: DLaLa Studios
Publisher: Rare
The team of Rash, Zitz and Pimple are making a comeback after a long hiatus, not including a surprise cameo in Shovel Knight and Killer Instinct anyway, as Battletoads is launching on Xbox One in 2020.
While Rare are still supervising the latest release, development has switched over to DLaLa Studio. The new game promises 3-player couch co-op across the whole campaign. Let's just hope the difficulty isn't quite as impenetrable as the original game though.
Honourable Mention – Cuphead: The Delicious Last Course | TBC 2020
Developer: StudioMDHR
Publisher: StudioMDHR
While not a new game release, we have to throw a shout-out to StudioMDHR's Cuphead, as the DLC pack The Delicious Last Course is scheduled to launch in 2020.
The DLC campaign will include a brand new island to explore, a host of new bosses to get battered by and a brand new playable character in the form of Ms. Chalice. Honestly, despite all the new game releases, this is probably one of the highest entries on my most anticipated list.
MORE XBOX ONE:
– 15 Best Xbox One Beat 'Em Ups You Should Play
– 15 Best Xbox One Horror Games To Keep You Up At Night
– 20 Best Xbox One Racing Games
Some of the coverage you find on Cultured Vultures contains affiliate links, which provide us with small commissions based on purchases made from visiting our site. We cover gaming news, movie reviews, wrestling and much more.