One of the founding genres of video games is that of racing games. In whatever form they might take, be it track racing, street racing or horse racing, the genre has been a mainstay for ages, and that doesn't like it's set to change any time soon. Except for horse racing games. They're usually awful and should be stopped.
The Xbox One in particular has a fine selection of racing games, covering the entire width of the spectrum. There are even games that eschew racing in favour of more creative vehicular pursuits. If you're looking for a new racing or driving game to play, whether you're a avid gearhead or Sunday driver, these are the best Xbox One racing games for you.
Quick bit of housekeeping before we begin. For a change, we've decided to rank these entries, just for that added bit of sauce. Also, we're including some Xbox 360 games in this list, because that's a luxury afforded to the Microsoft machine. All of the Xbox One games listed here will also work on Xbox Series X | S. All glory to backwards compatibility, especially with FPS Boost. With that said, let's go.
The Best Xbox One Racing Games
25. Asphalt 9: Legends
Developer: Gameloft
Publisher: Gameloft
A free-to-play racing game on the Xbox is hard to ignore, so it also helps that Asphalt 9: Legends is a decently fun arcade racer that offers plenty of fast-paced action in short doses. Perhaps that isn't a surprise considering that Asphalt started out as a mobile game, but Asphalt 9 manages to stand shoulder to shoulder with its console peers.
Unfortunately, as a free-to-play title, Asphalt 9 is filled to the brim with microtransactions and daily log-in bonuses, making the game feel quite like a grind if you're not looking to open your wallet, but the action from the starting grid to finish line is quite enjoyable. Mileage will vary on this one, but if you can look past the microtransactions, there's a decent racing game here.
24. Descenders
Developer: RageSquid
Publisher: No More Robots
While the joy of racing games is usually the idea of competing against others to determine who's the fastest, that's not necessarily the case with Descenders. Sure, you're always in competition, but it's not typically with others – it's with your environment.
A downhill mountain biking game, Descenders pits you against a series of randomly generated race course that vary in the amount of stunts, curves and overall steepness. It's up to you to navigate your way to the finish line without crashing along the way. It's a racing game meets roguelike, which sounds odd, but it's worth checking out.
23. WRC 10
Developer: KT Racing
Publisher: BigBen Interactive
Rally games have been a key part of the racing game genre for decades, with titles like SEGA Rally offering an arcade-style, drift happy experience. Nowadays, rally games tend to lean more towards heavy simulation, but that doesn't mean you can't have massive amounts of fun.
WRC 10 is an authentic take on the sport, which you'd expect considering the fact it's a licensed game, but the title offers plenty of gameplay features and refinements to make it worth your while. Improvements to the overall car handling, a robust career mode and online multiplayer are just some of the reasons why you should play WRC 9. It's even been enhanced for Xbox Series X | S.
22. Stuntman: Ignition
Developer: Paradigm Entertainment
Publisher: THQ
This one is a bit more of a personal pick, but I stand by it largely because Stuntman: Ignition is incredibly underrated. Following on from the notoriously difficult 2002 game, Stuntman: Ignition lowered the difficulty significantly, while exacerbating the more over the top aspects of the movie making world.
Ridiculous stunts, egotistical directors and on-the-money movie send-ups made Stuntman: Ignition an incredible game. If you missed Ignition in the 12 years+ since its release, and you're looking for something a little different from the rest of these best Xbox One racing games, give this a go.
21. Horizon Chase Turbo
Developer: Aquiris Game Studio
Publisher: Aquiris Game Studio
A throwback to a bygone age of video games, Horizon Chase Turbo captures the late 80/early 90s magic of games like OutRun, Top Gear for the SNES and Rush. It also helps that the game looks like a modern take on those 16-bit graphics, and the music was composed by Barry Leitch, who worked on the aforementioned Top Gear, Rush and Lotus Turbo Challenge.
More than just a collection of great style choices, Horizon Chase Turbo has the gameplay to back it up, as you drift your way around corners with style. It also boasts plenty of content, with over 100 tracks and 31 unlockable vehicles to work your way through. It might not be the biggest game on this list, but it might just have the most heart.
20. Cel Damage HD
Developer: Finish Line Games
Publisher: Finish Line Games
We'd like to say that this is the retro entry, but considering that Cel Damage made its debut on the original Xbox, Gamecube and PS2, calling it retro makes us feel ancient. Just writing that sentence has caused Saving Private Ryan levels of instant aging, but we press on.
Cel Damage was designed as more of a vehicular combat game in a similar vein to Twisted Metal, as you control one of 10 cartoon characters as they battle for supremacy across a multitude of arenas. It's Wacky Races by way of Itchy and Scratchy, and quite frankly, we're here for it.
19. Art Of Rally
Developer: Funselektor Labs Inc.
Publisher: Funselektor Labs Inc.
Not all great racing games need to be huge, bombastic affairs with loud engines and bone-crunching crashes. Sometimes, there's more value to be found in the picturesque and serene moments. Funselektor Labs's Art of Rally is more like the latter, proving to be one of the best racing games on Xbox.
With a vast career mode, players get behind the wheel of various cars inspired by the golden age of rally, travelling around the world to take on some of the most treacherous tracks that the planet can throw at you. Of course, if you really want to chill, the Sandbox mode lets you explore open environments at your own pace, which is just as rewarding.
18. Mantis Burn Racing
Developer: VooFoo Studios
Publisher: VooFoo Studios
For fans of old school top down racers like Super Sprint, Mantis Burn Racing should be right up your alley. It's classic arcade racing at its most fun, as cars drift around corners with a combination of speed and style.
Not content with merely offering an enjoyable racing game, Mantis Burn Racing also comes complete with an in-depth career mode and an RPG levelling system that allows you to truly customise your vehicle. With 10 games modes and 8 player online play to boot, Mantis Burn Racing is certainly leading the racing game pack.
There. That's your court mandated racing pun for this article.
17. Midnight Club: Los Angeles
Developer: Rockstar San Diego
Publisher: Rockstar Games
There's two schools of thought about which series rules the illegal, underground street racing genre: Need for Speed or Midnight Club. Though NFS had quality hits like Underground or Most Wanted, it also churned out clangers like Rivals or the 2015 reboot. Fortunately, the series made a comeback, but we'll get to that.
On the other hand, Midnight Club, despite having only a fraction of the games, has been consistently excellent. The last entry in the series, Midnight Club: Los Angeles, is perhaps the best offering, with fast cars and drift happy handling providing non-stop enjoyment.
16. Redout: Lightspeed Edition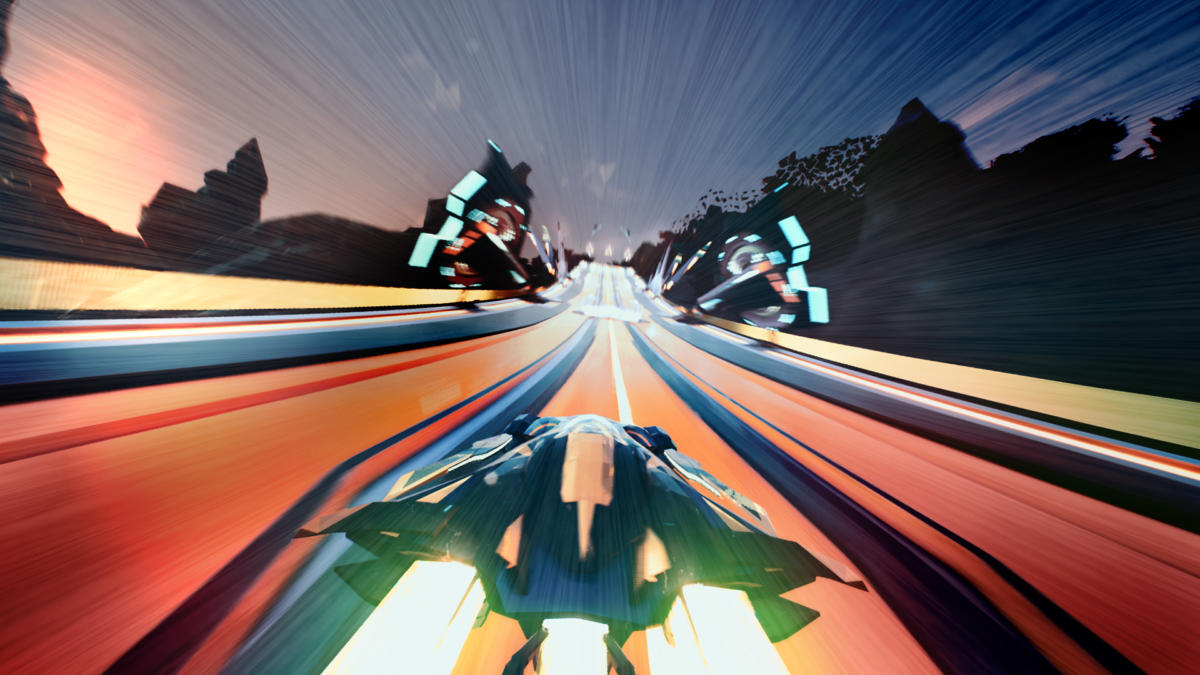 Developer: 34BigThings
Publisher: 34BigThings, Nicallis, 505 Games
Sometimes in life, you realise you're simply not going to get what you want, like a new F-Zero game for instance. During those moments, you can either resign yourself to your fate, or you pull yourself up by your bootstraps and do something about it. Developers 34BigThings opted for the latter and created Redout.
Designed to be the spiritual successor to not just Nintendo's futuristic racer, but for games like Wipeout and Rollcage, Redout is another anti-gravity racer designed to convey an unparalleled sense of speed. They succeeded, creating one of the most intense Xbox One racing games in recent history.
15. Sonic & All-Stars Racing Transformed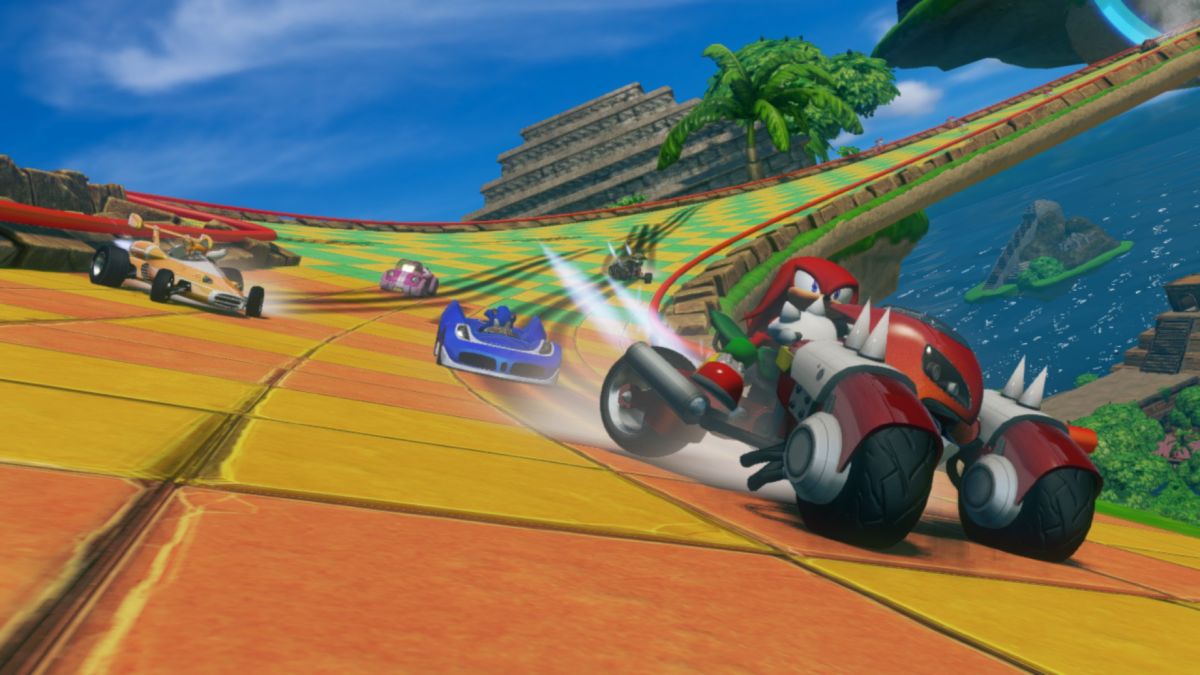 Developer: Sumo Digital
Publisher: SEGA
It wouldn't be a list of top tier driving games without a kart racer of some kind, and since we're not talking about a Nintendo console, we'll have to settle for the next best thing: Sonic & All-Stars Racing Transformed. In fairness, bringing up SEGA's take on the kart racing genre in the same breath as Mario Kart feels unfair to All-Stars Racing Transformed.
This version introduced aerial and aquatic racing long before Mario Kart ever did, making it feel unique in its genre, while delivering brilliantly on the core principles of a kart racer: big drifts and silly weapons. You won't regret giving this a try. While the follow-up, Team Sonic Racing, is also available on the Xbox One, All-Stars Racing Transformed feels like the pinnacle of the series.
14. Onrush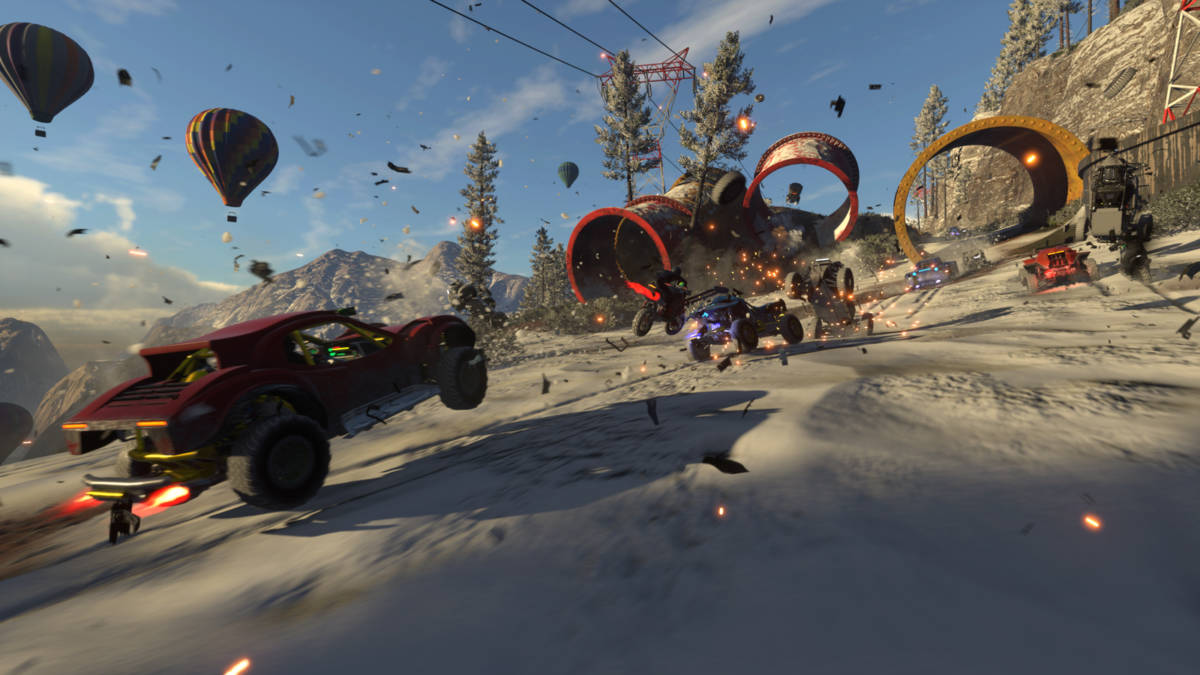 Developer: Codemasters
Publisher: Koch Media
One of the most underappreciated racing games ever made, Onrush combines the intensity and destruction that comes with a traditional arcade racer with the strategy and depth of a class based multiplayer shooter. Shockingly, it's a marriage that works wonders, distinguishing Onrush from any other racing game on the market.
The range of modes ensure that racing always has some variety, and the different classes mean there's more to learn than just racing lines and how to use boost. If you've got a group of friends to play with, Onrush will keep you entertained for hours, either via the co-op campaign or the online modes.
13. Split/Second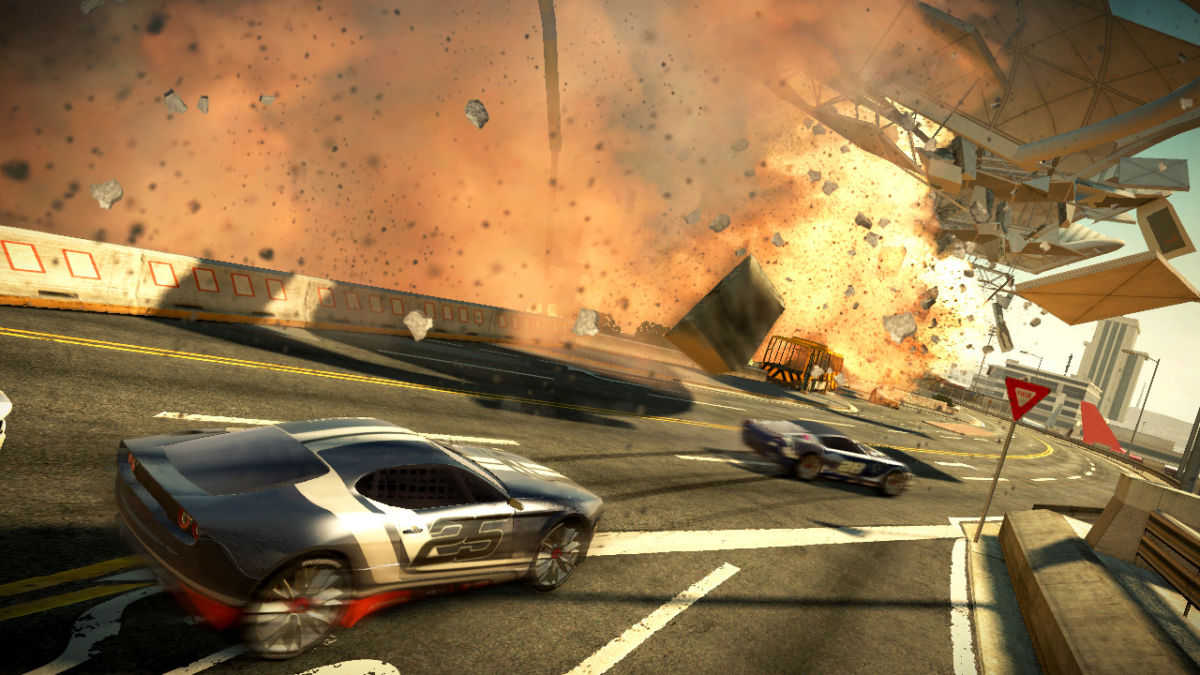 Developer: Black Rock Studios
Publisher: Disney Interactive Studios
Speaking of non-stop thrills, here's a Michael Bay movie turned into a driving game. That sounds like an insult, but it actually works in Split/Second's favour. Playing out like the world's most expensive TV show, players compete in a number of events where explosions and massive destruction occur on every corner.
Though there's plenty of spectacle shown in Split/Second, with buildings falling on the track and planes falling out of the sky, drastically altering the course, the game also exhibits substance underneath the style. Nailing a perfect drift while the track goes to hell around you grants a level of satisfaction that just isn't available anywhere else.
12. Speedrunners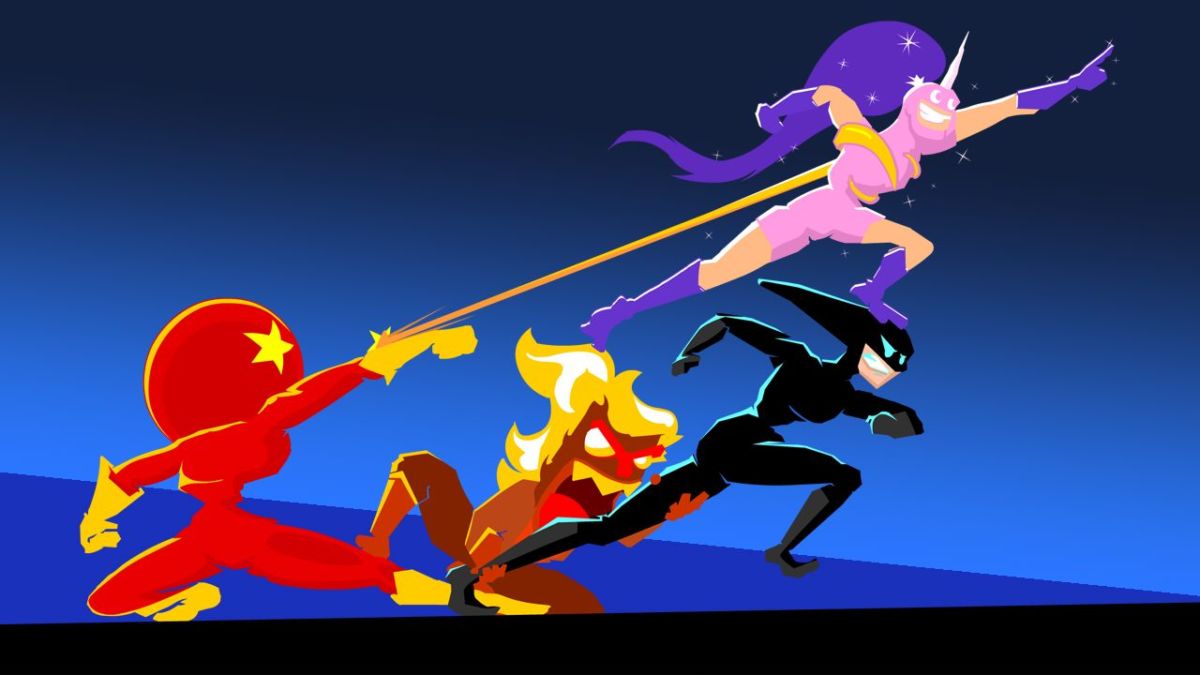 Developer: DoubleDutch Games
Publisher: tinyBuild
Perhaps the most non-conventional racing game on this list, Speedrunners adapts the Micro Machines mantra of multiple players battling to stay on the same screen and applies it to a 2D platformer. As the camera follows the lead player, it's up to the rest of the pack to keep up or get eliminated, with rounds regularly turning into a down to the wire battle where one mistake could cost you everything.
With plenty of power-ups that add new wrinkles to the overall gameplay, along with new maps to unlock and the greatest character name in the history of gaming (Cosmonaut Comrade), Speedrunners is incredibly fun, whether you're playing on the same couch or online against friends.
11. Dirt 5
Developer: Codemasters
Publisher: Codemasters

Codemasters' Dirt series has been around for years now, but perhaps it's never been better than Dirt 5, the most recent instalment of the long-running series. While the Dirt Rally series focuses on rallying, as the name would suggest, the Dirt series is a more accessible take on off-road racing as a whole, and is much better for it.
Players can get behind the wheel of plenty of officially licensed cars, racing them around the world in a variety of diverse tracks and disciplines. There's even a fully voiced story mode featuring prolific voice actors Troy Baker and Nolan North, because why not I guess. If you want to have fun, Dirt 5 is a good place to be.
10. Need For Speed Heat
Developer: Ghost Games
Publisher: EA
For a while, it felt like the Need For Speed series was content to languish in mediocrity, riding on the success of its recognisable name. For years, entries like Rivals, the 2015 reboot and Payback failed to set the world on fire, but Need For Speed Heat felt like a return to form.
While it was far from a perfect racing game, Heat placed the emphasis back on the most enjoyable aspects of the series, namely street racing, customisation and outrunning the cops. It's a thrill ride, and hopefully the beginning of better things for this legacy franchise.
9. TrackMania Turbo
Developer: Nadeo
Publisher: Ubisoft
A racing game that cater to the more creative among you, Trackmania Turbo allows you to create any kind of 3D race track you want, whether that be an off-road rally course, a faithful recreation of real life tracks like Silverstone, or an insane mix of jumps, loops and boost pads that looks like a scene out of Speed Racer.
Even if you don't feel like making your own tracks, Trackmania Turbo contains 200 courses of its own, with the difficulty of each track rising steadily as you progress, meaning you'll have plenty to keep you occupied.
8. F1 2021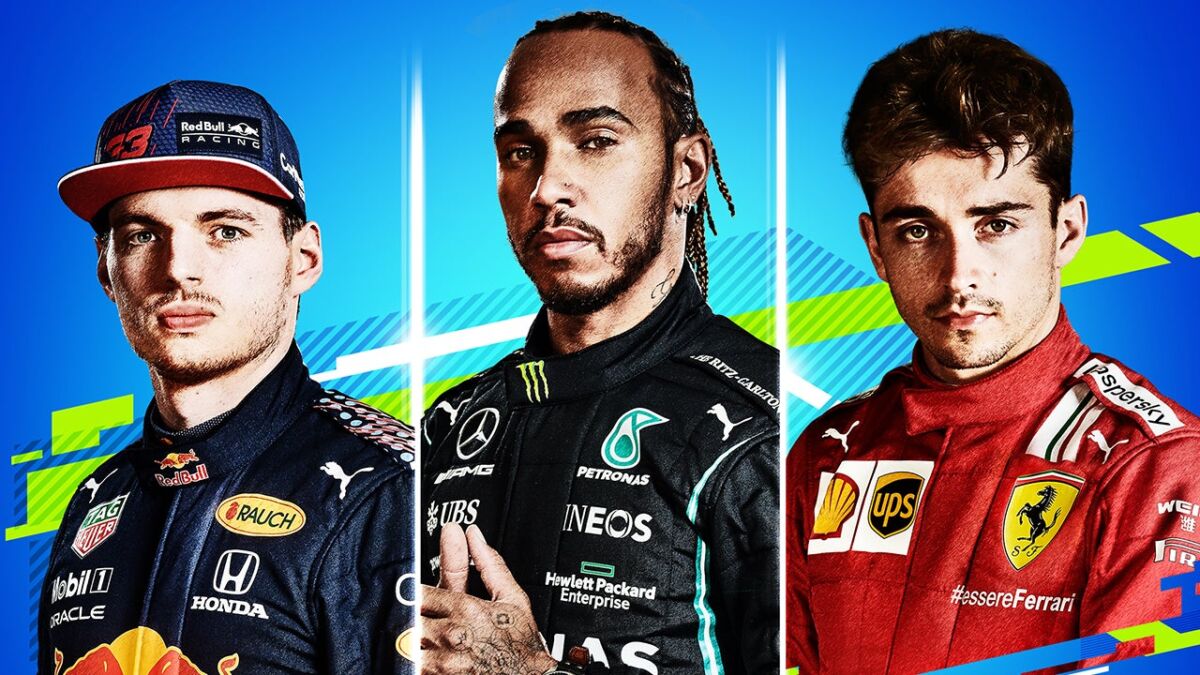 Developer: Codemasters
Publisher: Codemasters
For those who prefer their racing with a little bit more realism, F1 2021 is the perfect game for you. As you would expect, F1 2021 contains everything from the Formula 1 season, including the drivers, teams and race tracks.
F1 2021 in particular is a landmark moment for the series, potentially being the best the series has ever been. The game improves on the previous iteration, with enhancements to the career mode, the gameplay, multiplayer and overall presentation make F1 2021 the most authentic and enjoyable F1 game ever made.
7. GRIP: Combat Racing
Developer: Caged Element
Publisher: Wired Productions
We mentioned earlier how Redout was inspired by the likes of Rollcage, but GRIP is nothing short of a spiritual successor. You control one of many gravity defying vehicles that's capable of moving even while upside down, competing against other racers by utilising special shortcuts or various weapons scattered around the track.
While the premise alone is enough to make for an interesting racing game, the true genius of GRIP is in the track design, a dizzying display of jumps, flips and loops that spit in the eye of gravity. GRIP is an intense racing game, to be sure, but stick around and you'll be in for a hell of a ride.
6. Wreckfest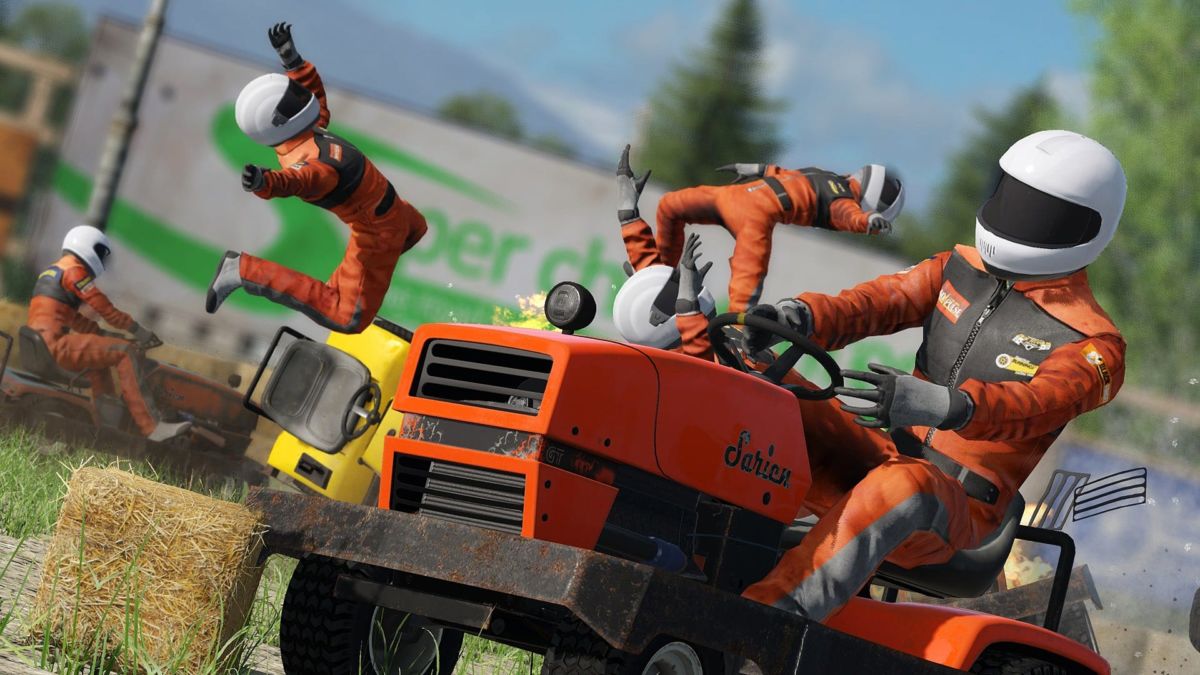 Developer: Bugbear Entertainment
Publisher: THQ Nordic
There have been plenty of racing games dedicated to wholesale vehicular destruction, but perhaps none are more authentic or enjoyable as Wreckfest. It's not surprising, given that the game comes from FlatOut developers Bugbear Entertainment, so there's one hell of a pedigree there when it comes to cars smashing into each other over and over again.
While Wreckfest might not be as zany as FlatOut (no driving launching minigames), the game does walk the line between decent simulation and big dumb fun. You can opt for a more authentic experience, with no driving assists and cars that wreck much easier, or you can turn the assists on, get behind the wheel of a school bus and start a 24-man destruction derby where all of your competitors are riding lawnmowers.
5. Crash Team Racing Nitro-Fueled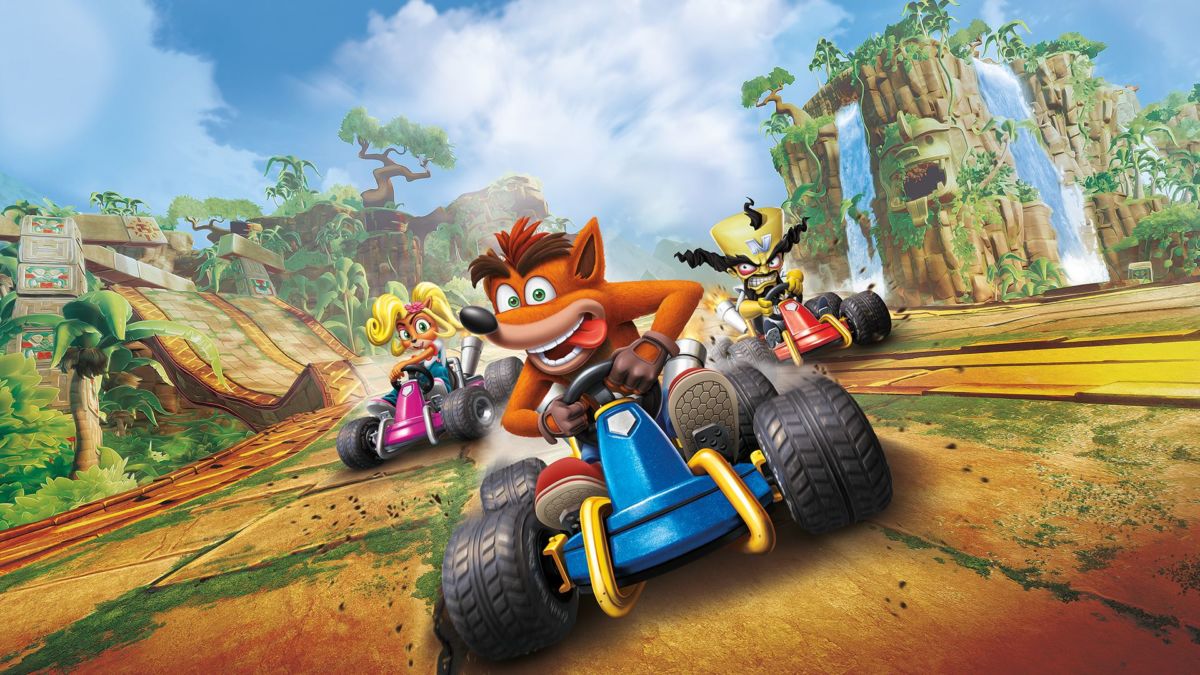 Developer: Beenox
Publisher: Activision
We've already featured an absolute corker of a kart racer on this list, but you have to respect Crash Team Racing. What was initially viewed as a straight Mario Kart clone for PlayStation's mascot quickly became an absolutely legendary game in its own right, its reputation rivaling that of the game it borrowed from.
More than just a simple carbon copy, Crash Team Racing featured a fully-fledged adventure mode, complete with its own story, along with a different kind of drift-boosting that gave the game its own identity. Nitro-Fueled is a collection of all these aspects, along with more customisation, more tracks and online multiplayer. What more could you ask for?
4. The Trials Series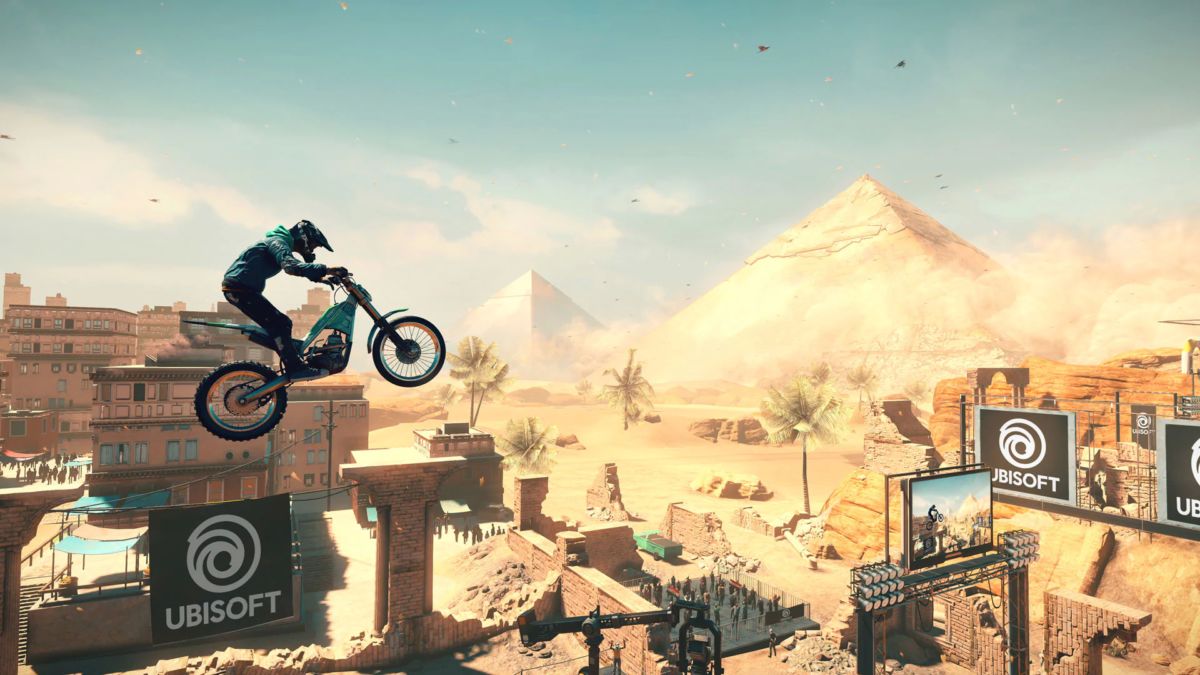 Developer: Redlynx
Publisher: Ubisoft, Microsoft Studios
Absolutely brutal when it comes to challenge, the Trials series is the instantly recognisable dirt bike racer that almost makes you want to throw your controller through the TV. Though easier tracks are filled with gentle jumps and speed, later tracks feel less like a racing game and more like the hardest platformer ever made.
Despite the punishing difficulty, the Trials games are undoubtedly addictive, as the games constantly compel you to have one more go. The creation tools have also allowed the community to take things one step further to the point where players have created whole new game types within Trials. With the entire series available on Xbox One, we'll let you pick your favourite.
3. Rocket League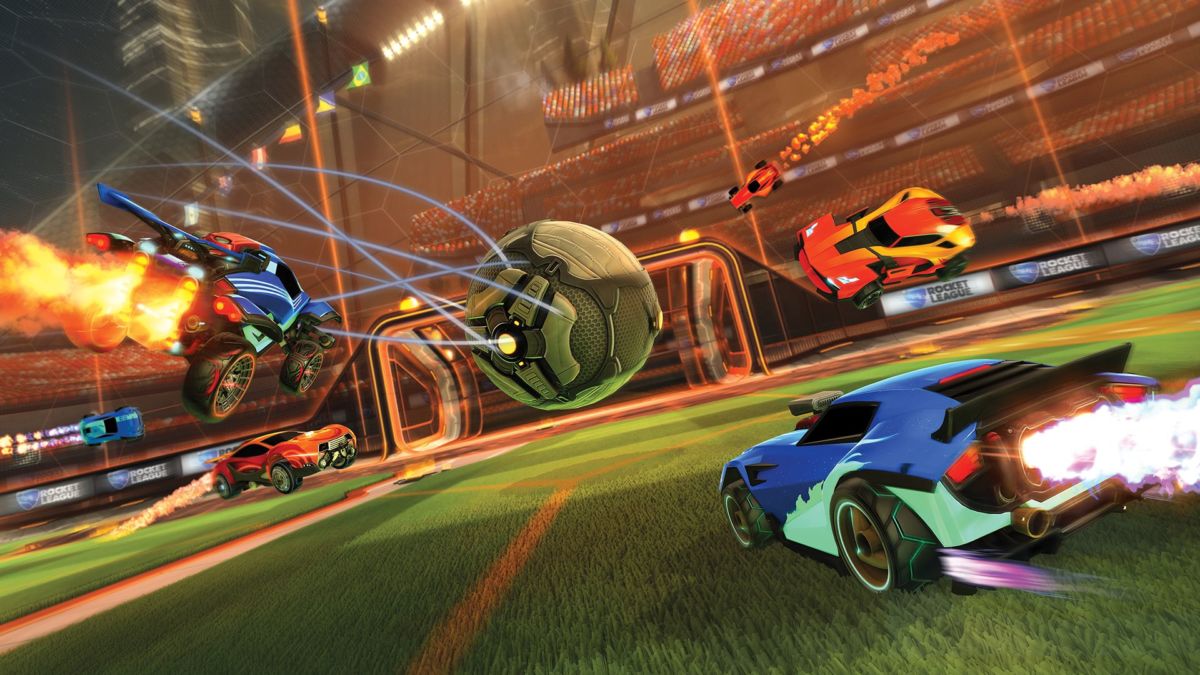 Developer: Psyonix, Panic Button Games
Publisher: Psyonix
Rocket League isn't technically a racing game, but the fact that this game has become something of a cultural phenomenon meant it was worthy of mentioning on this list. It has cars, and technically you race against other players to make sure you hit the ball first, so that's a racing game, right?
Anyway, Rocket League takes that Top Gear bit about car football and turns the dial to 11. What could have simply been a throwaway game about rocket cars knocking a ball around actually became a worldwide eSport, with players regularly shocking audiences with incredible plays. Simply a delightful game, until you play it only and encounter some real toxicity. Better yet, it's now completely free.
2. Burnout Paradise Remastered
Developer: Criterion Software
Publisher: EA
The granddaddy of all arcade racers, Burnout Paradise was an evolution of the formula established in previous games, adding new events, free roam and multiple car classes that change the way you earn boost. Even now, over a decade after the game first launched, Burnout Paradise is still a joy to behold.
Though the Remastered version does little to build upon the foundations laid out by the original game that launched on the Xbox 360, it does include all the DLC and it's still incredibly fun to play, so we're okay with it. Sadly, with the original game's servers shut down, we have no choice but to be okay with it.
1. Forza Horizon 5
Developer: Turn10 Studios, Playground Games
Publisher: Xbox Game Studios
It's probably not a controversial take to say that the Horizon games are much more enjoyable than the Motorsport series. The Motorsport series puts heavy emphasis on the simulation of being a proper race driver, while Horizon focuses on fast cars, great tunes and having fun, with Forza Horizon 5 being the epitome of that.
Forza Horizon 5 builds on the incredible formula laid down by the previous game, including a healthy supply of content and the biggest map to explore yet in the form of Mexico. With features that made their way into FH4, like The Eliminator and Super7 all present in Forza Horizon 5, along with the ability to create truly imaginative events of your own to share online, ensuring you could play this game forever and still find something new.
READ NEXT: The Best Xbox Series X | S Racing Games
Some of the coverage you find on Cultured Vultures contains affiliate links, which provide us with small commissions based on purchases made from visiting our site. We cover gaming news, movie reviews, wrestling and much more.