Although the F1 series has been largely stable for the last decade or so, things have been shaken up a bit following EA's acquisition of Codemasters last year. Those worried that the new publisher would ruin the experience needn't be too concerned, though, as F1 2021 is largely the same game as its predecessors outside of one new mode, a few refinements, and a smattering of microtransactions.
Last year's entry in the series tried to expand the gameplay with the inclusion of My Team, a brand new mode that added more depth to the already existing Career. It essentially puts players into the role of team principal, team owner, and driver all at once, giving you responsibility for running the organisation on and off the track. My Team makes another appearance this time around but has a few extra features and options for players to get to grips with.
For the most part, My Team operates in the same way it did in the last installment, with the player given responsibility for developing the car through R&D, managing finances, and deciding who the second driver should be. There's also special events to manage, such as interviews, that you can attend to boost the morale of certain sections of the team. The main changes are positive ones, giving you the opportunity to simulate the tiresome practice events without sacrificing resource points and a more in-depth R&D center. This provides far more information about what each upgrade does and how it will benefit the car.
There's also the standard Career Mode, which is pretty much unchanged from what fans got to play five or six years ago. It keeps the ability for players to start a season in Formula 2 but also brings the quality-of-life improvements made to My Team with the R&D and practice simulations. The big advancement here is the ability to play the Career Mode in multiplayer online with one other player, where you can choose to compete on the same team or separately. This really does add some extra spice to the experience and helps make it far more competitive as you aren'tjust facing off against AI drivers.
Perhaps the most striking difference between F1 2021 and its predecessors is the inclusion of a proper story mode in the style of FIFA's The Journey. Codemasters has tried to introduce story elements into F1 games in the past, though their efforts largely fell flat and failed to capture the imagination of players. This time around, the developer has invested fully in the story mode, including proper cutscenes, commentary recorded specifically for the action, and a whole cast of characters.
Taking obvious inspiration from Netflix's Drive to Survive, Braking Point focuses on three drivers for the most part. Antagonist Devon Butler returns from F1 2019, alongside youngster Aiden Jackson and the experienced Dutchman Casper Akkerman. The story revolves around the relationship between Jackson and Akkerman as teammates and the politics of the pit lane. It's an entertaining narrative that incorporates gameplay well, putting you into the shoes of a driver for specific situations rather than whole races. Doing so keeps the story front and center rather than sidelined as you complete shorter challenges based on what's going on in the plot.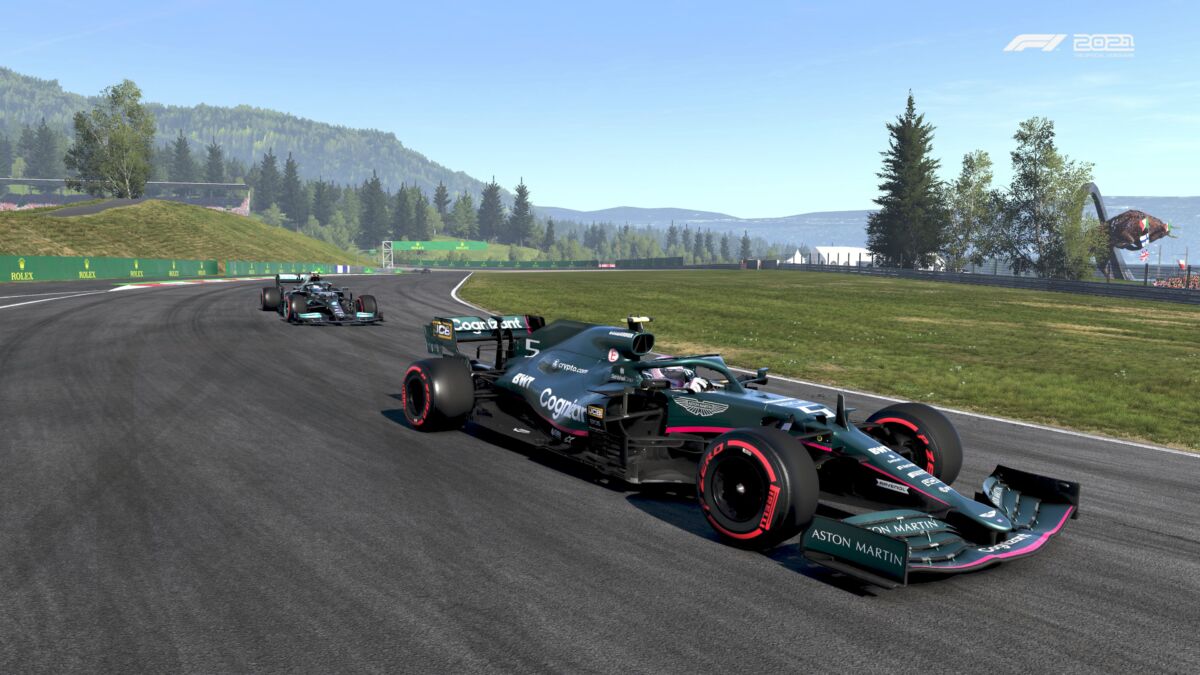 Braking Point is certainly a better attempt at including a proper story than Codemaster's previous attempts and the narrative is pretty engaging even if it can be a little predictable at times. The main criticism is that it comes to a conclusion all too quickly, wrapping up the plot just as things start to get interesting. However, as an indication of the direction that the developer wants to go in, it's definitely promising and hopefully will be something that can be further expanded in the future.
When it comes to the actual gameplay, Codemasters has seemingly tried to make F1 2021 more accessible than its predecessors. Don't get me wrong, it can still feel more like a simulation with all the assists turned off and the AI difficulty set to the highest point, but there's more options for players to choose from and a bigger emphasis on driving at a level you're comfortable at. In that way, F1 2021 can be played in a style more similar to classic arcade racers if that's what you want.
While the driving hasn't been changed significantly, other than perhaps being a bit more responsive, there's been some big alterations in other areas. In particular, car damage has been upgraded to be much more realistic than ever before.All the drivers on the track can experience malfunctions, which can happen quite frequently as in the real sport. The end result is that you have to be more adaptable and be able to drive around certain problems that can arise during a race.
Damage to the side pods or barge board is also possible, affecting the aero balance and top speeds through corners or on the straights. Add in the authentic weather that you can actually see slowly moving over the track and F1 2021 has a noticeably improved sense of realism that's been missing in previous versions.
The series also sounds and looks better than ever, with the cutscenes in Braking Point being a notable highlight. There seems to be more variety in the engine noises and the screeching from the tyres, helping to immerse you fully in the world of F1. The tracks themselves have also seen a welcome update, especially in terms of the environment just off the racing track itself. Little aspects like the landscape or even the grass look obviously better than they did even in last year's game.
The only issue with the presentation is the fact that Career Mode and My Team are still using the same animations and character models for certain individuals that have been around for several years now. It diminishes the experience to see an interviewer and camera operator look and move in exactly the same way they did in F1 2017. With all the improvements made to other areas, it's a cause for concern that Codemasters continues to simply reuse assets so casually.
So, About Those Microtransactions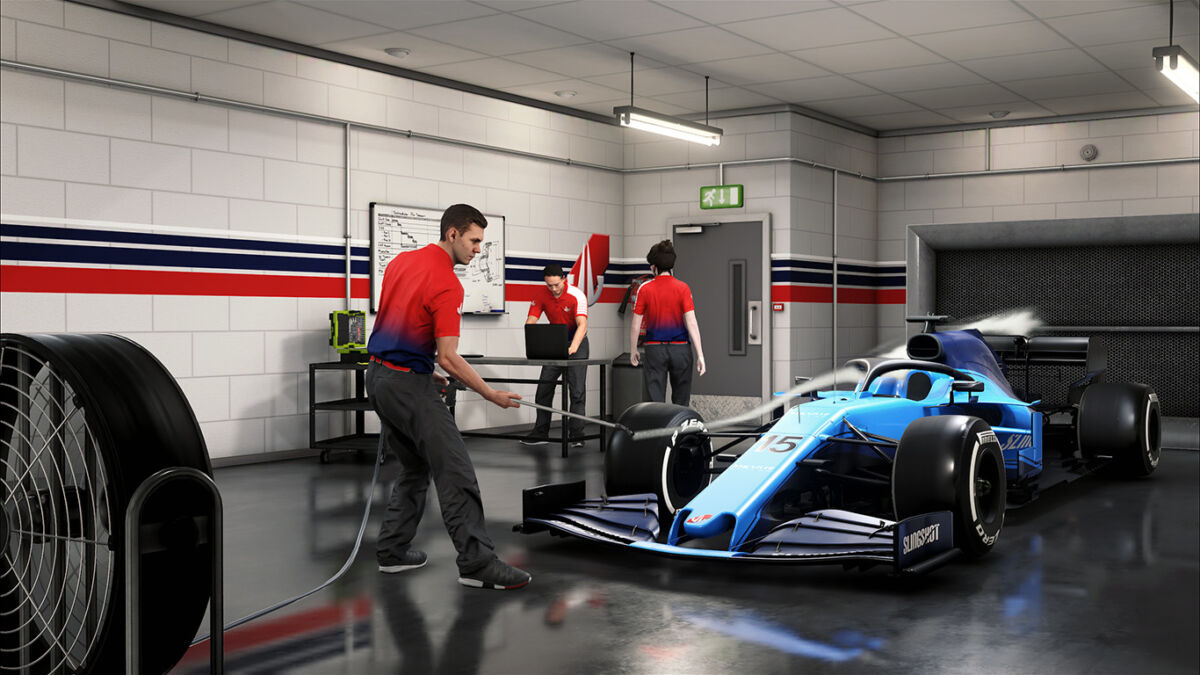 Microtransactions in F1 2021 take the form of Pitcoins, a virtual currency that can be used to purchase in-game cosmetic items as well as a special tier of the Podium Pass. Some items can be unlocked without spending any Pitcoins but there are certain items that are only exclusively available via microtransactions.
Seasons of the Podium Pass cost 9,000 Pitcoin, with the currency able to be bought in bundles ranging from 2,000 for £1.69 to 50,000 for £28.99. This means it will cost around £7 to buy each season of Podium Pass.
One other major negative is the inclusion of the Podium Pass for the second year running. This is F1 2021's equivalent to a Season Pass from battle royale games and provides unlockable cosmetic gear to be used within the various modes. There's a free tier and a paid one, while the game also offers specific items for sale that can be purchased using Pitcoin, a virtual currency that can only be purchased using real-life money. Although these microtransactions were added last year, they now seem more prominent and in your face, something that most fans will likely not be happy about.
F1 2021 is, without a doubt, the best looking and sounding Formula 1 game that Codemasters has ever made. Throw in the smaller improvements to gameplay and game modes as well as worthwhile narrative and it becomes a much purchase for fans of the series. This isn't just a game with some roster and livery updates, making it essential even for those who prefer to give every other entry a miss. Meanwhile, the extra assists and options to tone down the simulation elements also make it more accessible to racing fans who don't want all the intricacies of modern F1, giving it plenty of appeal to casual and hardcore racers alike.
A copy of F1 2021 was provided by PR for the purposes of this review.
READ NEXT: 5 F1 2021 Beginner's Tips To Help You Reach Pole Position
Some of the coverage you find on Cultured Vultures contains affiliate links, which provide us with small commissions based on purchases made from visiting our site. We cover gaming news, movie reviews, wrestling and much more.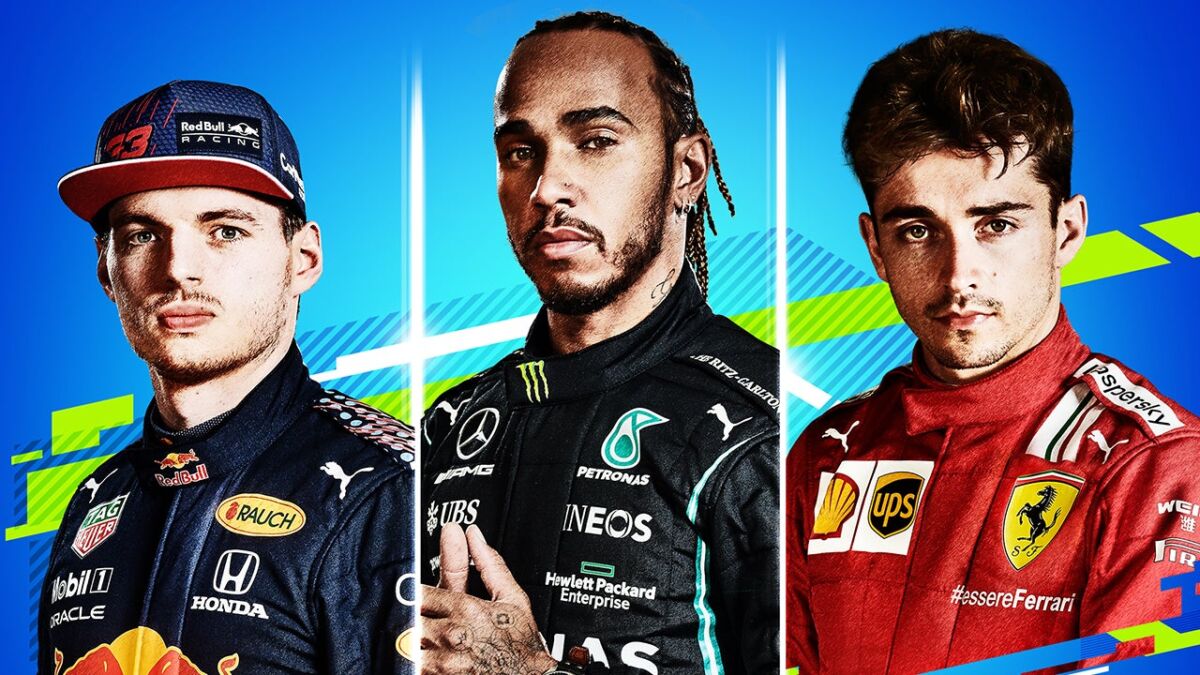 Verdict
F1 2021 manages to successfully include an engaging story mode while also making a series of improvements that keeps the racing game ahead of the pack.