There's a reason why beat 'em ups are one of the most enduring genres in gaming, and that's because they're incredibly fun to play. It's the simplistic nature of laying the smackdown on hordes of goons that's inherently appealing to a wide range of gamers, and the fact that beat 'em up games can typically be enjoyed with a friend just adds to the appeal.
With beat 'em ups like Streets of Rage 4, Battletoads and Super Crush KO looming over the horizon, the beat 'em up genre isn't going anywhere anytime soon, but there's plenty of titles available right now that players can enjoy while they wait. Let's take a look at some of the best Xbox One beat 'em ups you can play right now.
The Best Xbox One Beat 'Em Ups
1. Castle Crashers: Remastered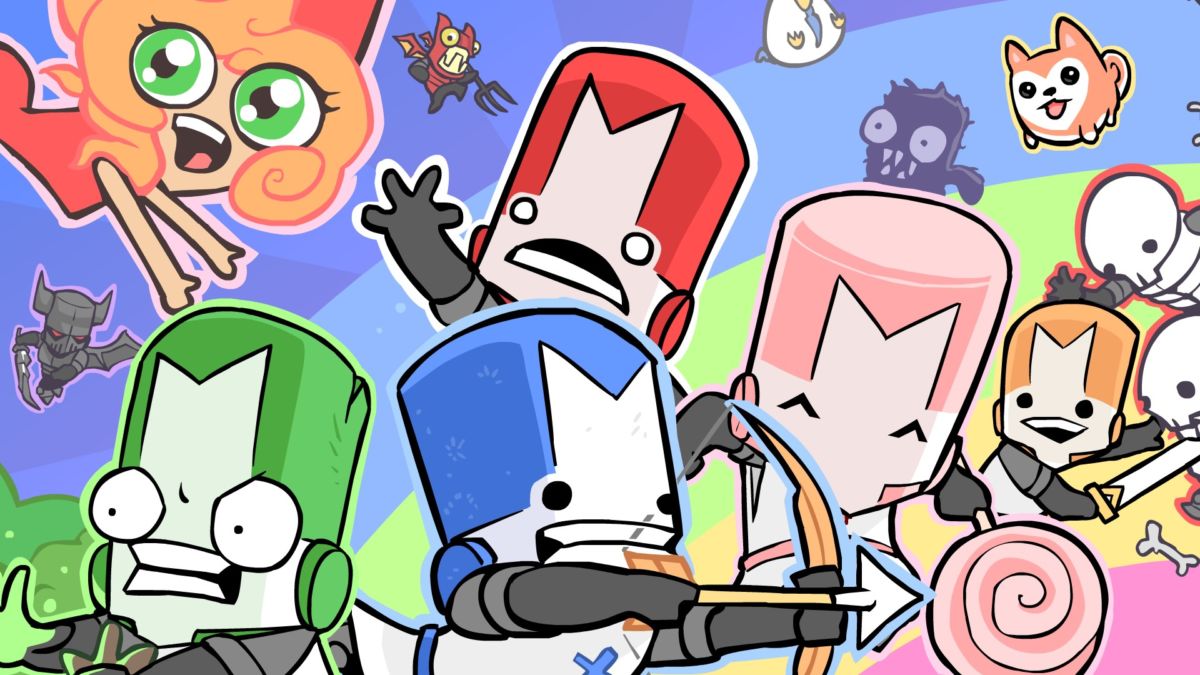 Developer: The Behemoth
Publisher: The Behemoth
The Behemoth's 4-player 2D brawler might be over a decade old at this point, but Castle Crashers is still as much fun now as it was back when it launched on the Xbox 360 in August 2008. God damn, Castle Crashers is 11 years old already? I feel old. I've been through college, university, a host of jobs and so much more and yet I'm still playing Castle Crashers.
Castle Crashers: Remastered, the Xbox One specific version, launched in September 2015, bringing the same fantastic 4-player beat 'em up/RPG hybrid. Along with the base game that offers incredible fun for an entire group of friends, either locally or online, the remastered version includes new and improved textures and uncapped framerates, making it the definitive Castle Crashers experience.
2. Double Dragon Neon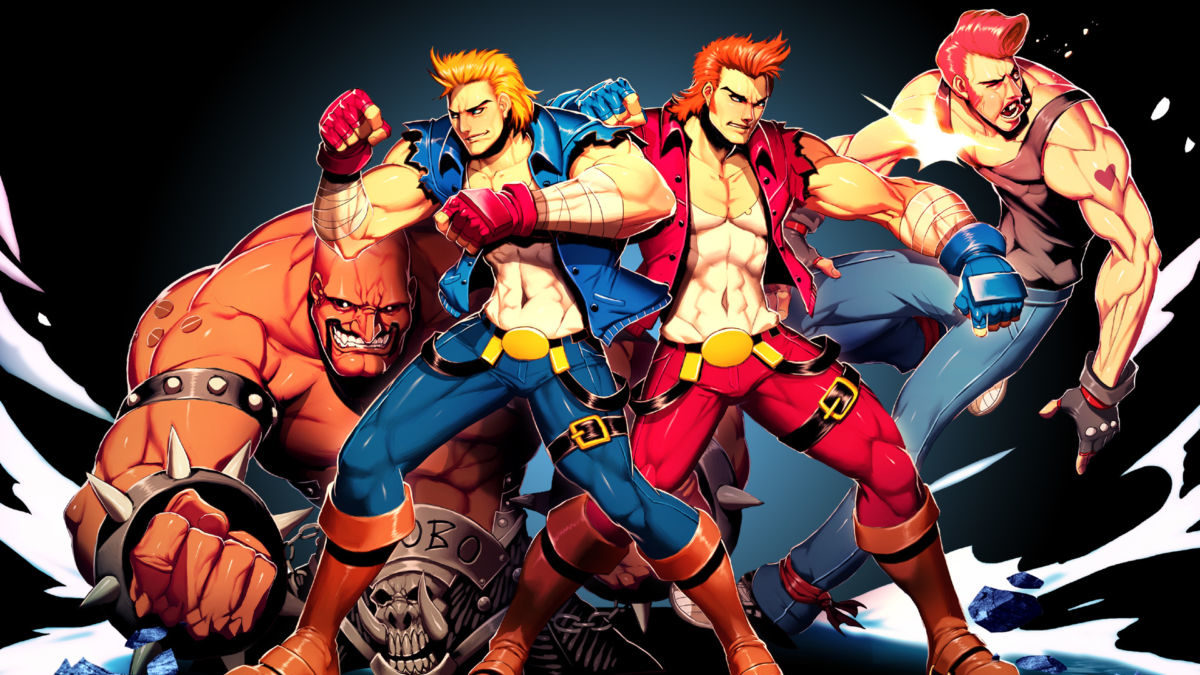 Developer: WayForward
Publisher: Majesco Entertainment
The Double Dragon series has been around since the late 80s, but arguably the series peaked with Double Dragon Neon. Developed by WayForward and released in 2012 on the Xbox 360 as a reboot of the series, Neon sees Billy and Jimmy once again rescuing Marian from her kidnappers, the Shadow Warriors gang and their leader, Skullmageddon.
While the gameplay is top notch, complete with a host of attacks, super moves and the damage boosting Gleam mechanic, the real star of the show is the presentation as a whole. The whole game is presented like an 80s Saturday morning cartoon, complete with a comically laughable villain and excellent soundtrack. It's backwards compatible, so pick it up when you get the chance.
3. Dungeons & Dragons: Chronicles of Mystara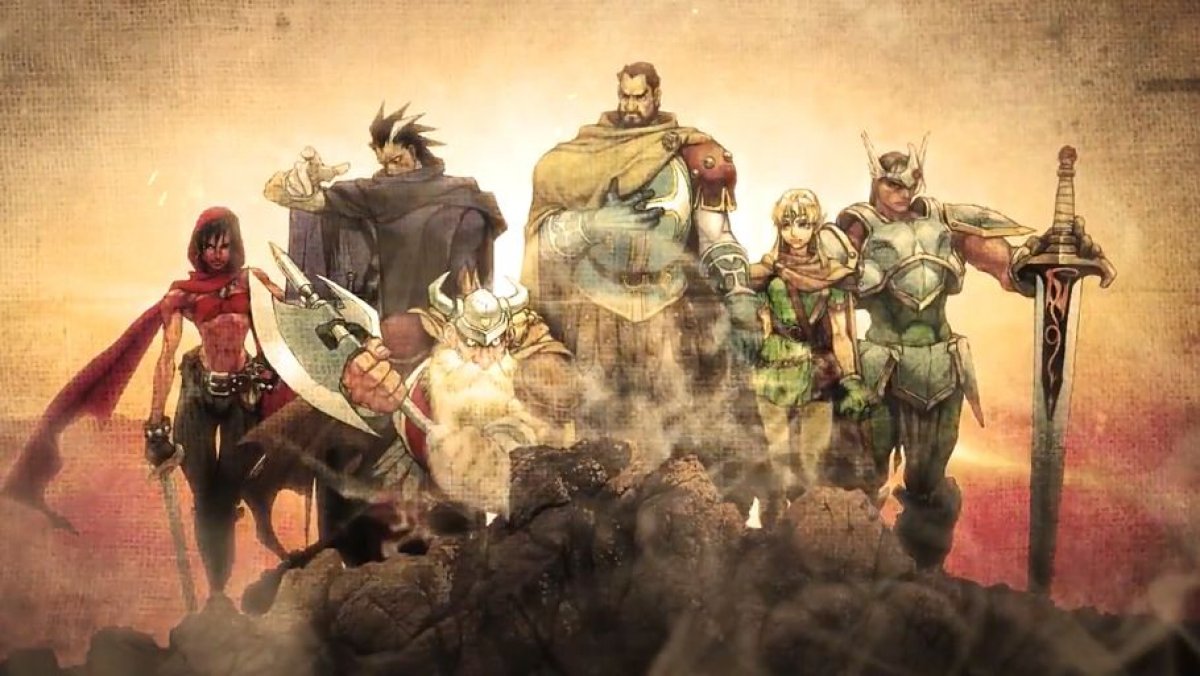 Developer: Capcom, Iron Galaxy
Publisher: Capcom
Another Xbox 360 backwards compatible title, Dungeons & Dragons: Chronicles of Mystara throws together two classic Capcom arcade beat 'em ups based on the legendary table-top gaming phenomenon. While Tower of Doom is a great beat 'em up in its own right, the real highlight here is Shadow Over Mystara, which adds more characters and abilities to the formula.
The key factor in why both games in the Chronicles of Mystara collection work is because they're fantastic beat 'em ups that accurately capture the feeling of a Dungeons And Dragons game. Players make choices on which levels to explore, with plenty of secrets to find, meaning no two runs back-to-back will ever be the same. With lots of loot and equipment to find as well, the replayability of Chronicles of Mystara is unparalleled.
4. Raging Justice
Developer: Making Games Ltd
Publisher: Team17
A throwback in every sense of the word, Raging Justice is a modern release that captures the essence of those classic arcade beat 'em ups. As a pair of renegade cops, it's up to you to bring order back to these crooked streets by laying the smackdown on as many goons as you can find. You can't make an omelette without cracking a few skulls, right?
More than just an old school beat 'em up filled with weapons and enemies, Raging Justice poses the question of whether or not you want to be a good or bad cop. Do you show no mercy against the criminals roaming the streets, or do you attempt to make arrests for additional bonuses? Whichever you choose, you'll have plenty of fun here.
5. River City Girls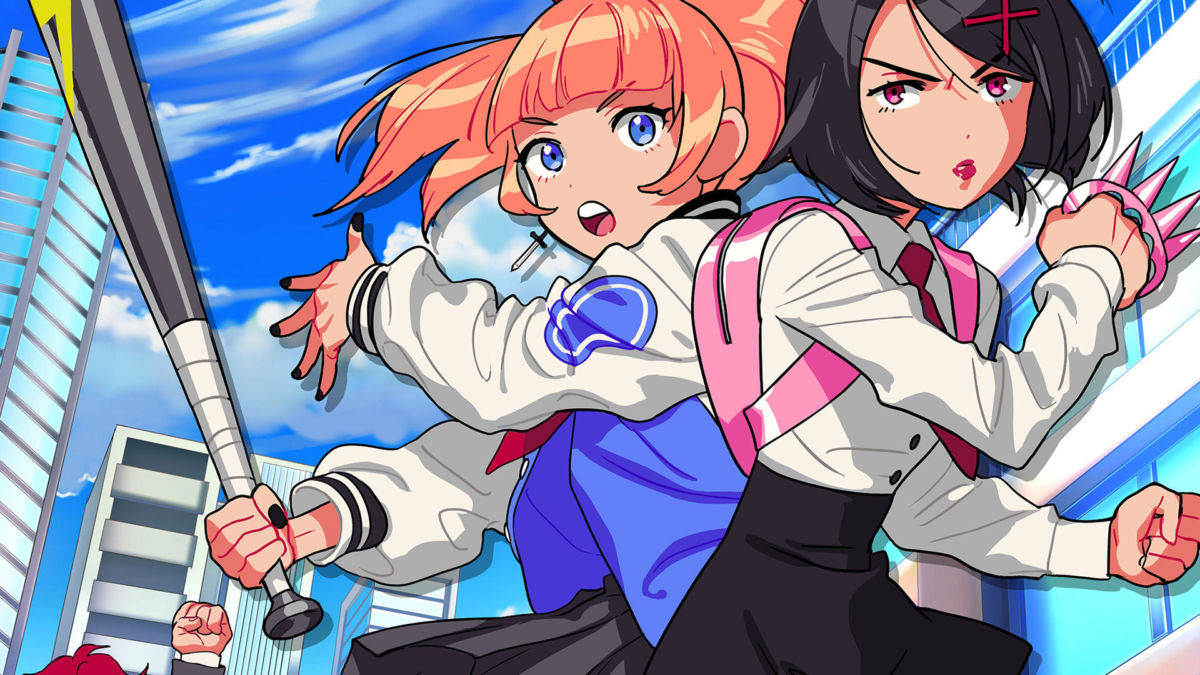 Developer: WayForward, Arc System Works
Publisher: WayForward, Arc System Works
Another reboot from the folks at WayForward (along with Arc System Works), River City Girls is a new take on the River City Ransom series, where you play as Misako and Kyoko as they attempt to rescue their kidnapped boyfriends. Let me tell you, this won't be the last beat 'em up game with a kidnapping either.
River City Girls is more open ended than other beat 'em ups, as players are free to revisit previously completed areas should they so wish. There are also quests to complete, money to earn and experience to gain, and you can even recruit bosses to help you out in future battles. If that's not enough to convince, you can dab on enemies to kill them. Game of the Year.
Read our review of River City Girls right here.
6. Way of the Passive Fist
Developer: Household Games Inc.
Publisher: Household Games Inc.
Beat 'em ups are all very well and good, but "parry 'em ups" are what truly separate the weak from the strong. Instead of fighting your way through wave after wave of goons, Way of the Passive Fist puts you in the boots of a travelling wanderer who can dodge, block and parry his opponents with ease, exhausting his opponents before finishing them off with a simple poke. It's like EVO Moment 37: The Video Game, and I love it.
The defensive nature of Way of the Passive Fist means that it might not be as instantly accessible as other beat 'em ups on this list, however the game includes customisable difficulty sliders that affect enemy counts, health, damage and other aspects of the core experience. Even if you're not great at parrying, Way of the Passive Fist gives you the tools to learn, adapt and succeed.
Read our review of Way of the Passive Fist right here.
7. Capcom Beat 'Em Up Bundle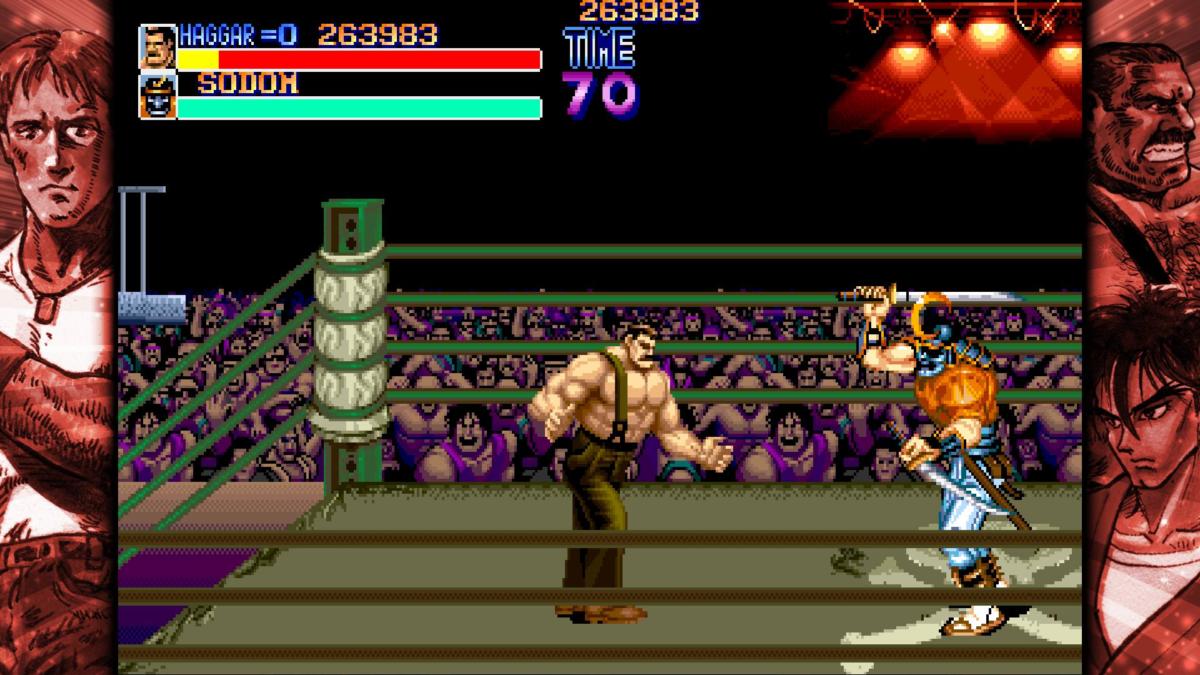 Developer: Capcom
Publisher: Capcom
We're cheating just a bit with this, considering this is multiple games in one, but it still counts right? The Capcom Beat 'Em Up Bundle is exactly what it says on the tin: a collection of some of Capcom's finest ever beat 'em ups from across their lengthy history. I say some because the bundle doesn't include Alien Vs Predator, but it's a pretty decent bundle regardless.
The collection includes bigger titles like Final Fight and Captain Commando, along with lesser known titles such as The King Of Dragons, Knights of the Round and Warriors of Fate. The bundle also includes Armored Warriors and Battle Circuit, which never saw a home console release until the Capcom Beat 'Em Up Bundle. When it comes to gaming history lessons, this bundle is one of the best.
Read our review of the Capcom Beat 'Em Up Bundle right here.
8. Earth's Dawn
Developer: oneoreight
Publisher: Rising Star Games
Earth's Dawn is a weird one, and that's absolutely a compliment. A 2D beat 'em up and RPG hybrid, Earth's Dawn follows a genetically enhanced super soldier as they try to repel an alien invasion. It sounds pretty standard on the surface, but then you take one look at the art style and its odd hybrid of dark, post-apocalyptic landscapes and characters with giant, anime proportion heads and realise this is something a little bit different.
While the beat 'em up gameplay champions combos and mobility, making for one of the most satisfying to play games on this list, the real appeal comes from the intricate skill tree and weapons crafting, allowing you to create a playstyle that works for you. You might not have known about Earth's Dawn before reading this, but you should definitely check it out.
9. Speed Brawl
Developer: Double Stallion
Publisher: Kongregate Inc.
Most beat 'em ups focus on merely moving from the left to the right of the screen, battering anyone that gets in your way. Speed Brawl does things a little differently, as the name not so subtly suggests. While you're still moving from left to right and taking on goons, the game demands you complete missions as fast as possible, creating a more replayable experience as you compete for the fastest time.
Speed Brawl's core concept plays like a Sonic The Hedgehog beat 'em up, but actually good unlike the Werehog sections in Sonic Unleashed. With plenty of techniques to master and some smart level design that allows you to chain together combos with ease, Speed Brawl is easily one of the Xbox One's best beat 'em ups.
Read our Speed Brawl review right here.
10. Wulverblade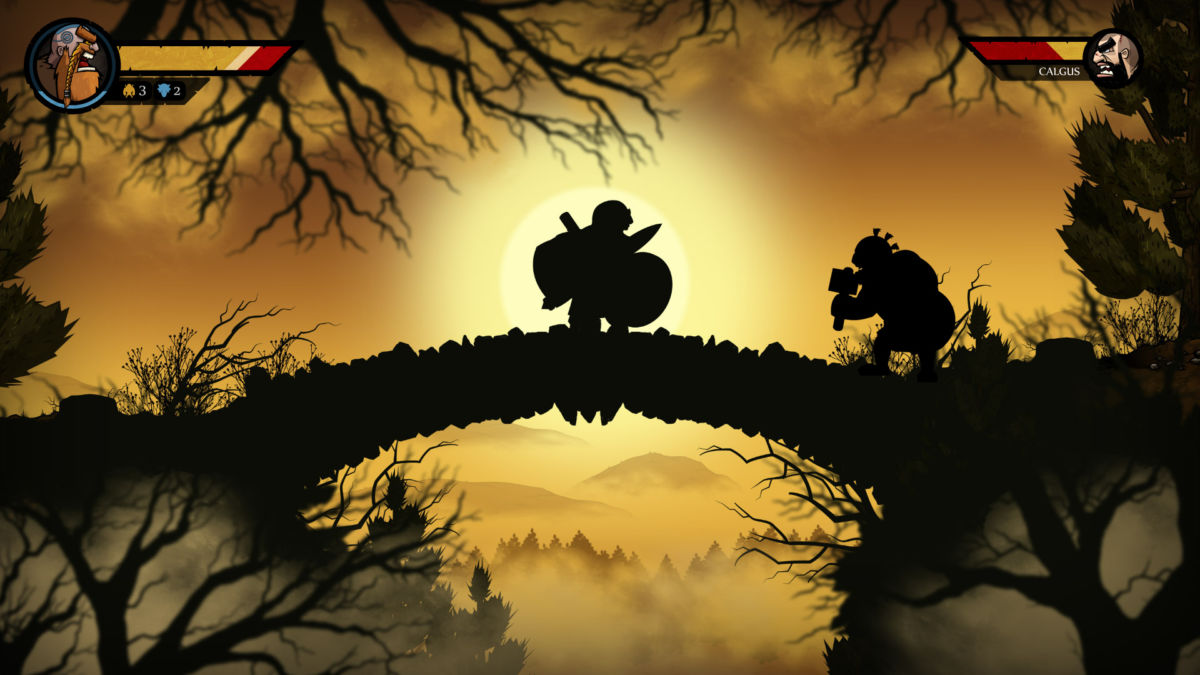 Developer: Fully Illustrated, Darkwind Media
Publisher: Darkwind Media
The Roman Empire seems like it would lend itself naturally to the beat 'em up genre, and Wulverblade is a prime example of that. As the Ninth Legion prepares to lay siege to 120AD Britannia, the Northern Tribes have united to drive back the invading forces. Naturally, the results are pretty brutal.
While the gameplay is stellar, Wulverblade earns its place on this list for the visuals and inspiration. The cel-shading animation somehow manages to fuse together a vibrant tone with the dark nature of the historical time period, and the research done to ensure that Wulverblade is an authentic depiction of the Roman Empire's occupation of Britannia is remarkable.
Read our review of Wulverblade right here.
11. I Am The Hero
Developer: Crazyant
Publisher: Crazyant
I Am The Hero asks a question that should really be answered by the game's title: are you the hero? A gorgeous pixel art beat'em up developed by a small team of dedicated developers, I Am The Hero is a 2D brawler that explores the legacy of a mysterious hero who just so happens to crack skulls better than anyone else ever has.
The combat system accommodates for free flowing combat experience, with spectacular ground and aerial combos that'll keep you look for new techniques for hours. With plenty of unlockables, multiple campaign difficulties along with local and online co-op, I Am The Hero is a brilliantly engaging brawler.
12. Shaq Fu: A Legend Reborn
Developer: Saber Interactive
Publisher: Mad Dog Games
Legend is certainly a word to describe Shaq Fu, though maybe not for the right reasons. The 1994 release that leveraged basketball star Shaquille O'Neal's brand appeal and identity and funneled it into a fighting game for the Mega Drive and the Super Nintendo, Shaq Fu is largely regarded as not only one of the worst fighting games ever made, but one of the worst games ever.
Shaq Fu: A Legend Reborn is certainly a rebirth of sorts, turning the game into a side-scrolling brawler that, shockingly, isn't terrible. We're not saying it's great, but anywhere is up after that first entry. With a huge amount of enemies on screen at one time that's always satisfying to destroy, and a story that sometimes has an alright joke, Shaq Fu: A Legend Reborn is a decent beat 'em up romp.
13. Redeemer: Enhanced Edition
Developer: Sobaka Studio
Publisher: Good Shepherd Entertainment
While this list features a lot of side-scrolling beat 'em ups, top-down beat 'em ups can also offer the same fantastic experience, albeit from a different perspective. Redeemer: Enhanced Edition is one such title, offering a more brutal experience than some of the other entries on this list, and it's all the better for it.
Former elite operative Vasily retreats to a monastery to escape his former life, only to find it crashing through his front door as the monks are killed. Out for blood, Vasily has to utilise his fists, weapons and the environment itself to murder his enemies. With a good mix of ranged combat, melee combat and stealth, Redeemer: Enhanced Edition is probably the most varied entry on this list.
Read our Redeemer: Enhanced Edition review right here.
14. Mr. Shifty
Developer: Team Shifty
Publisher: tinyBuild
Another top-down beat 'em up, Mr. Shifty has arguably the best gimmick of any beat 'em up, as you can teleport short distances via shifting. The player can use this ability to teleport behind an enemy to take them out, or as a way of teleporting behind a wall to avoid enemy fire or flank a patrolling guard.
With a one hit kill for the player character, Mr. Shifty plays a lot like Hotline Miami: Nightcrawler Edition, and that's as amazing a prospect as it sounds. Stealth is the order of the day in Mr. Shifty, making for a more tactical beat 'em up experience, though there's few things more enjoyable than teleporting around a room and skewering 5 henchmen with a trident.
15. Sega Mega Drive Classics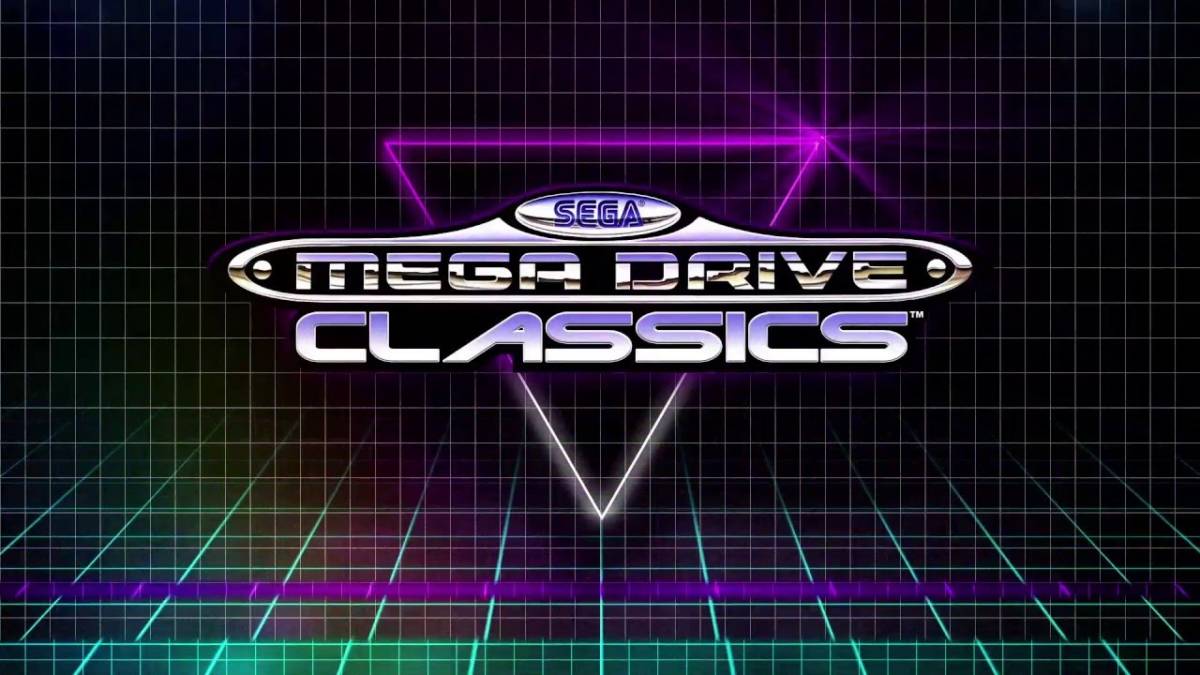 Developer: Sega, D3T Limited
Publisher: Sega
Yeah, we're throwing in another compilation here, and while Sega Mega Drive/Genesis Classics doesn't necessarily focus on beat 'em ups in the same way as Capcom's offering, this Classics collection does include a number of vintage beat 'em ups that still stand the test of time decades later.
Sega Mega Drive Classics offers such hits as Comix Zone, Golden Axe 1-3 and Streets of Rage 1-3, which are just as fun now as they were back in the day. There's co-op support for a majority of games, along with a neat rewind feature should you bite the bullet, which is great if you're like me and suck at older games. Plus, the collection also includes the side-scrolling shooter Alien Shooter, so it's worth buying for that alone.
MORE GAMING:
– Biggest New Fighting Games of 2020 & Beyond
– 15 Best Nintendo Switch Fighting Games
– Biggest New Horror Games of 2020 & Beyond
Some of the coverage you find on Cultured Vultures contains affiliate links, which provide us with small commissions based on purchases made from visiting our site. We cover gaming news, movie reviews, wrestling and much more.