The Xbox Series X | S has been around for a little while now, which means that, unlike launch, there's plenty of games floating around that make good use of the power of the consoles. Back in November 2020, it was slim pickings, but these days, there are plenty of enhanced games to sink your teeth into, so we've compiled a list of the best Xbox Series X | S game out there.
No matter your preference in genre, you'll likely find at least one or two games on this list that you can gel with. We haven't ranked these games in any definitive order, just based on the fact that they're wildly different games, so we've gone for alphabetical order instead. It's hard to argue a game is better when there's no comparable points. With that in mind, here's the best Xbox Series X | S games that really show off the power of the hardware.
The Best Xbox Series X & S Games
1. A Plague Tale: Innocence
Developer: Asobo Studio
Publisher: Focus Home Interactive
Is it strange to call a game underrated even though it won a lot of awards? For all the critical praise A Plague Tale: Innocence received, it still feels like the game hasn't quite broken through the mainstream for a lot of players, which is a shame as what's on offer here is one of the most engaging stealth/action/horror-ish genre hybrids you could ever play, with a brilliant story thrown in for good measure.
In A Plague Tale, you play the role of Amicia de Rune, who is trying to flee both hostile soldiers and a horde of plague ridden rats while protecting her sick brother, Hugo. During gameplay, A Plague Tale makes great use of lighting, fire and stealth to navigate the various combat encounters/puzzles, and the thousands of rats on screen haven't looked as good as they do on Xbox Series X | S. Without a doubt, A Plague Tale is one of the best medieval games ever made.
2. ARK: Survival Evolved
Developer: Studio Wildcard, Virtual Basement, Efecto Studios, Instinct Games
Publisher: Studio Wildcard, Snail
Between games like DayZ and Rust, there's a lot of value in the multiplayer survival genre, but perhaps the best offering on Xbox Series X | S is ARK: Survival Evolved. If you ever wanted to experience life on the island of Jurassic Park, only with tribes and war instead of gift stands and Jeff Goldblum, ARK is the game for you.
Players find themselves struggling to survive on a desert island where it seems like literally anything and everything is trying to kill you. If you're playing on a PvP server, even your fellow players are just as willing to bash your skull in and steal your stuff. It can be quite the hardcore experience, and will threaten to swallow up your entire life if you find a dedicated tribe to join, but sometimes it's good to find some like-minded individuals to raise dinosaurs with. Like a family.
Wait, Vin Diesel's in the ARK sequel? It really is about family.
3. Assassin's Creed Valhalla
Developer: Ubisoft
Publisher: Ubisoft
While the news that Assassin's Creed is going live service caused audible groans from the house seats to the peanut gallery, at least we still have plenty of Assassin's Creed content to get through in the meantime. Seriously, for those who gave up the series after Unity, you've still got about 200 hours worth of gameplay, and by a lot of accounts, the most recent release, Valhalla, might be the best the series has to offer.
Following on from the more open world RPG formula pioneered and refined by Assassin's Creed Origins and Odyssey respectively, Valhalla takes place during Viking times and sees players controlling Eivor, who leads the Vikings to England and batters a lot of people along the way. As an Englishman, I can confirm we probably had it coming.
4. Call of Duty: Black Ops Cold War
Developer: Treyarch, Raven Software, High Moon Studios, Beenox
Publisher: Activision
It wasn't going to be a surprise that the Call of Duty series would make its way to the new generation of consoles, and Black Ops Cold War was arguably the banner multiplayer game for the Xbox Series X | S when the console launched. While it might not be the best Call of Duty game ever made (OG Modern Warfare for life), Black Ops Cold War is still worthy of your time.
Featuring a decent campaign that lives up to the Black Ops series' reputation, Cold War really comes into its own with the multiplayer and zombies modes that have served the series well over the years. Of course, if those aren't appealing to you, you could also download Warzone for free and experience massive battle royale action.
5. Chivalry 2
Developer: Torn Banner Studios
Publisher: Tripwire Interactive, Koch Media
64 players swinging swords around without a care in the world sounds like a whale of a time, so it's no surprise that Chivalry 2 is one of the best multiplayer games available on the Xbox Series X | S. If you're a bit tired of your conventional multiplayer shooters, unwinding with a few rounds of Chivalry 2 can be just what your soul needs, as you laugh maniacally while cutting some dude's head off. At least, that's what I do anyway.
Split across Team Deathmatch, Team Objective and free-for-all game types, players vie for supremacy using medieval weapons like swords, bows, battle hammers, morning stars, candelabras, shovels, loaves of bread, dismembered heads and even a chicken. Alright, so historical accuracy isn't exactly the word of the day when it comes to Chivalry, but what it does offer is an incredibly fun multiplayer experience, particularly when playing with friends.
6. Dead By Daylight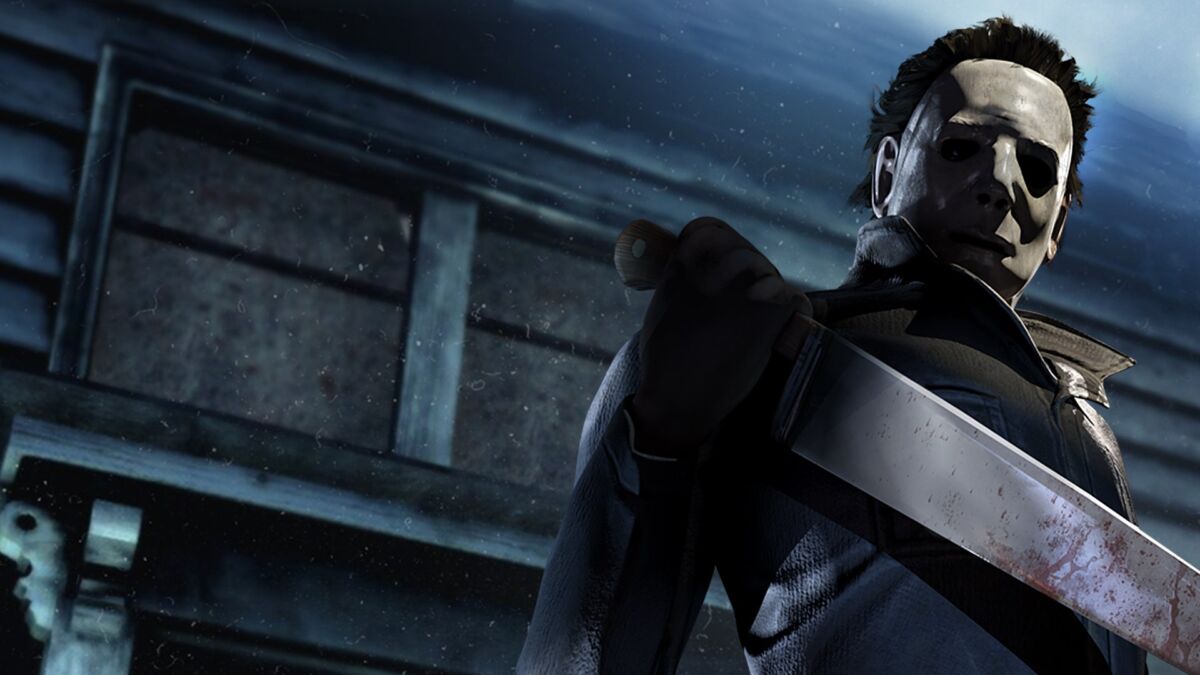 Developer: Behaviour Interactive
Publisher: Behaviour Interactive
Horror, at least in terms of movies, is often at its best when consumed together, so it makes sense that one of the best horror games available right now is the multiplayer game Dead By Daylight. The premise is incredibly simple: four player survivors attempt to outwit and outrun one player killer, powering on generators in order to open the exit gates and escape. Meanwhile, the killer wants to acquaint the squishy survivors with some pointy meat hooks.
Dead By Daylight has made headlines in the past for being somewhat of a celebration of classic horror franchises, with horror movie slashers such as Freddy Kreuger, Ghostface, Michael Myers and Leatherface. There's even iconic horror game characters thrown in there too, with Pyramid Head from Silent Hill and Nemesis from Resident Evil also playable in-game.
While it might not be for the faint of heart, Dead By Daylight is a rollicking good time, whether you're a killer or survivor.
7. Devil May Cry 5: Special Edition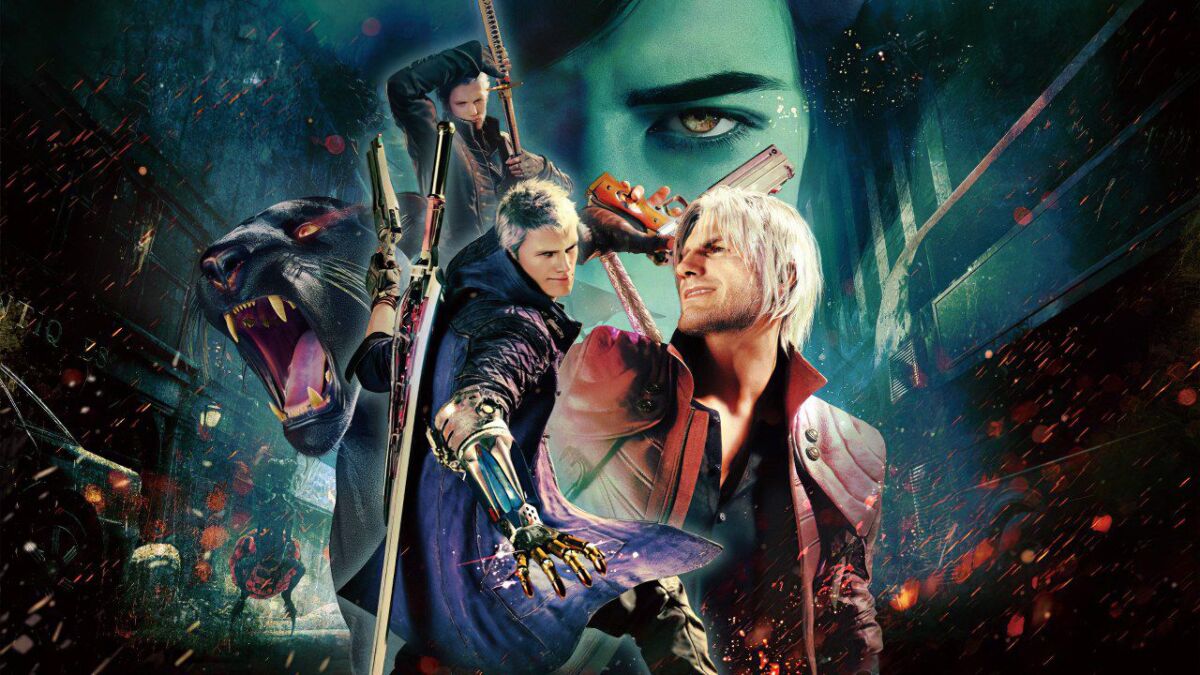 Developer: Capcom
Publisher: Capcom
Regardless of how you feel about a next-gen upgrade being packaged as a brand new game instead of as a free upgrade, it's hard to deny that Devil May Cry 5: Special Edition is a stellar example of gaming on the most recent generation of consoles. If the game completely passed you by when it originally launched back in 2019, the Special Edition is a perfect jumping on point, even if you've never played DMC before. There's a handy story recap and everything, you'll be fine.
Devil May Cry 5 sees Dante, Nero and newcomer V try to overcome a new, powerful demonic threat, with the player swapping between all three characters throughout the game's 21 missions. The Special Edition features all of that, with support for performance and quality modes, along with the previously released Bloody Palace mode. Oh, and it includes series favourite antagonist Vergil as a playable character, like the special editions of DMC 3 and 4 before it.
8. DOOM Eternal
Developer: id Software
Publisher: Bethesda
One of the best Xbox Series X | S enhancements on this list, purely because the game absolutely slaps, DOOM Eternal was already an incredibly well performing game on the Xbox One X, but the update pushes the gameplay and graphics into the stratosphere. Brutalising demons as an armour clad instrument of divine vengeance never looked so good. Seriously, this new update looks astonishing.
The Xbox Series X | S versions of DOOM Eternal include all the usual enhancements you can expect, including multiple modes of play. If you're hoping for some raytraced blood and guts, the option's there for you, but there's also support for 120fps gameplay for those that want to experience the world of DOOM as fast as possible. Considering DOOM Eternal is one of the best shooters ever made, the Xbox Series X | S is one of the best places to play it.
9. Halo: The Master Chief Collection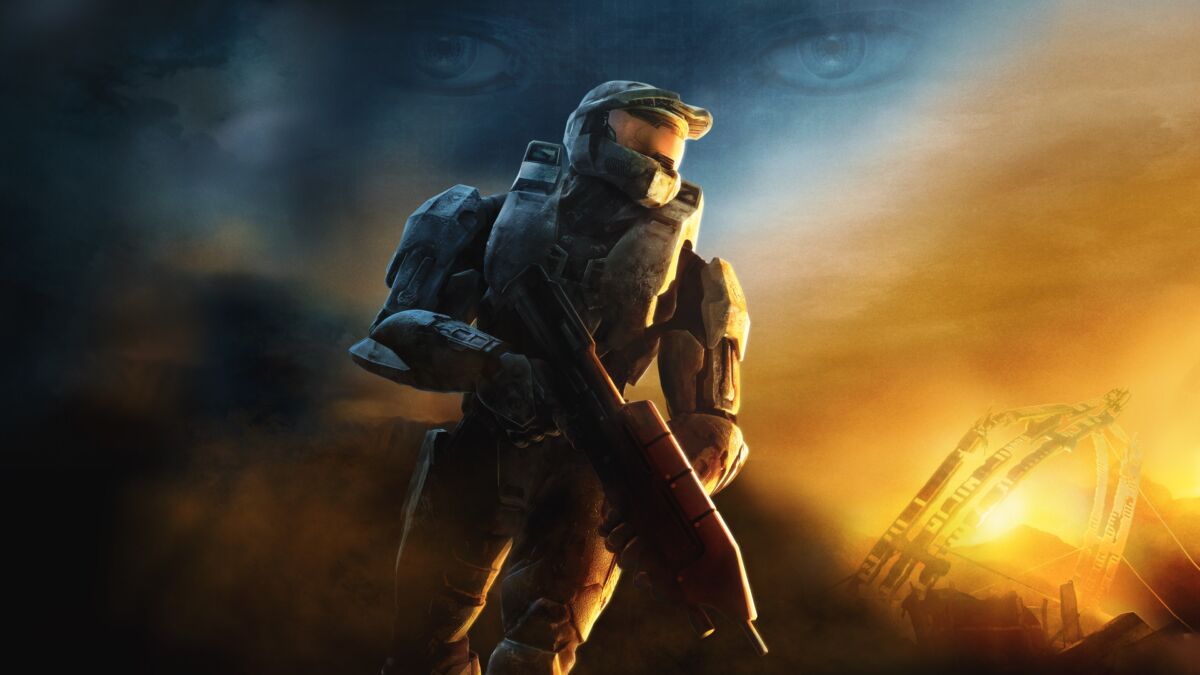 Developer: 343 Industries, Bungie
Publisher: Xbox Game Studios
We've got six Xbox Series X | S enhanced games for the price of one here with Halo: The Master Chief Collection, when you include all the DLC at least. The bundle includes Halo 1-4, along with Halo 3: ODST and Halo Reach via DLC. Between Halo 3, ODST and Reach, those are three of the finest shooters ever made that still hold up to this day, so naturally they deserve recognition on this list.
What makes Halo: The Master Chief Collection such a great Xbox Series X | S game, despite the most recent game in the bundle being over a decade old, is that the MCC versions of these games feel revolutionary. Between the graphical and framerate improvements, alongside the improved loading times, playing this classic series has never been better. If nothing else, it's the best way to get excited for Halo Infinite.
10. Hitman 3
Developer: IO Interactive
Publisher: IO Interactive
IO Interactive really managed to revitalise a series that saw a tall, suspicious bald man assassinate his way around the world and get away with it in 2016's Hitman. The game saw a return to more open-ended level design that encouraged players to experiment with the tools that the developers gave them, creating some satisfying and often hilarious examples of high concept murder.
Hitman 3 takes the series to new levels, with the power of the new consoles allowing for more packed and detailed levels for players to muck about in. Hitman 3 is also IO Interactive at their most creative and daring, with levels like Dartmoor flipping the script on what it means to be a Hitman level, creating some memorable moments as a result.
11. Fortnite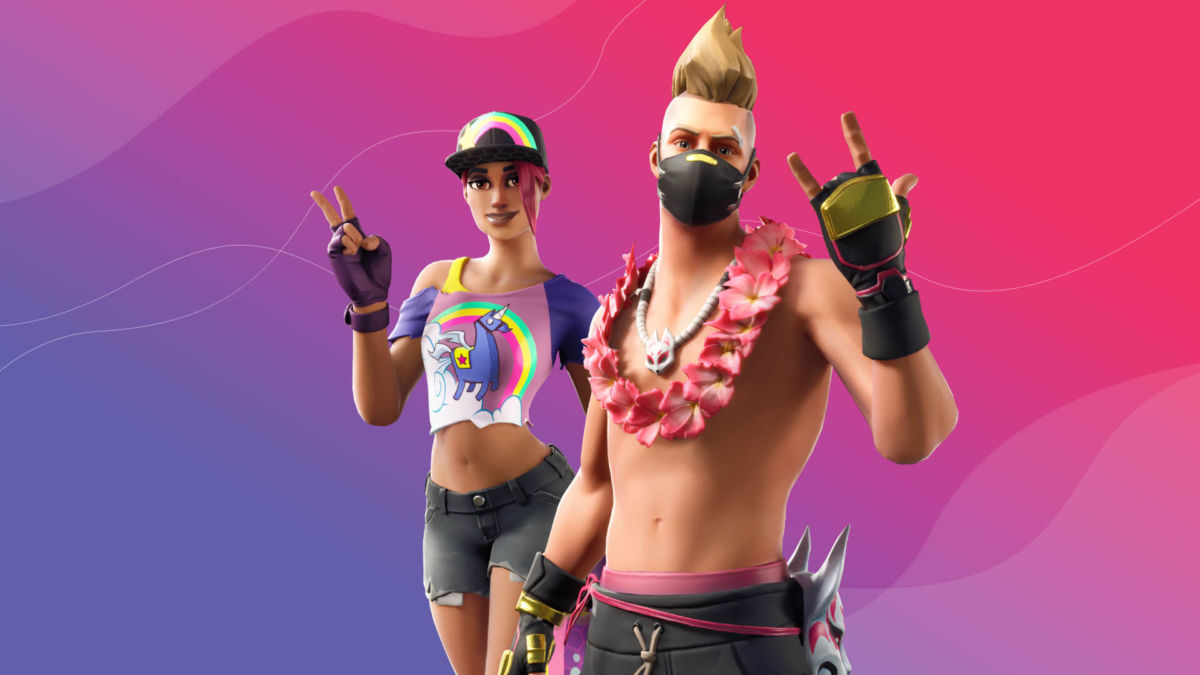 Developer: Epic Games
Publisher: Epic Games
Epic's free to play battle royale Fortnite really has taken over the entire gaming world. Do you remember when it was just a co-op horde survival game? Epic sure don't, not that they care when the game is still bringing in millions every month. In fairness though, it's hard to argue with Fortnite's success as it's one of the best battle royales out there.
The classic formula of 100 players dropping into a map to determine who wins and who takes the L is still a good one, even if it feels a bit more like a Team Deathmatch mode in terms of how prevalent the mode is. Still, Fortnite's real value seems to be with its Battle Passes, considering the amount of guest characters that have appeared in them so far. Any hey, even if you don't like battle royale, and it sure seems like even the developers are getting tired of it, there's always the Creative mode.
12. Forza Horizon 4
Developer: Playground Games
Publisher: Xbox Game Studios
There's no such thing as a perfect game, but if you had to draw a blueprint for what was considered to be the perfect racing game, Forza Horizon 4 would be a wonderful starting point. At launch, Forza Horizon 4 allowed players to explore a picturesque rendition of Great Britain, stretching from the Lake District to Edinburgh, with four distinct seasons that both changed the weather conditions and the events players could take part in.
It's in the updates and DLC where Forza Horizon 4 really began to shine, with the premium DLC, Fortune Island and LEGO Speed Champions, both adding wonderful mini Forza experiences. Meanwhile, free content updates like The Eliminator, Horizon's racing game take on the battle royale genre, or Super 7, a tool which allowed players to create their own race events, ensured there was always reasons to keep coming back for more. Combine all of that with the Series X | S' power, with better framerate, visuals and loading times, and Horizon 4 is damn near essential.
13. Gears 5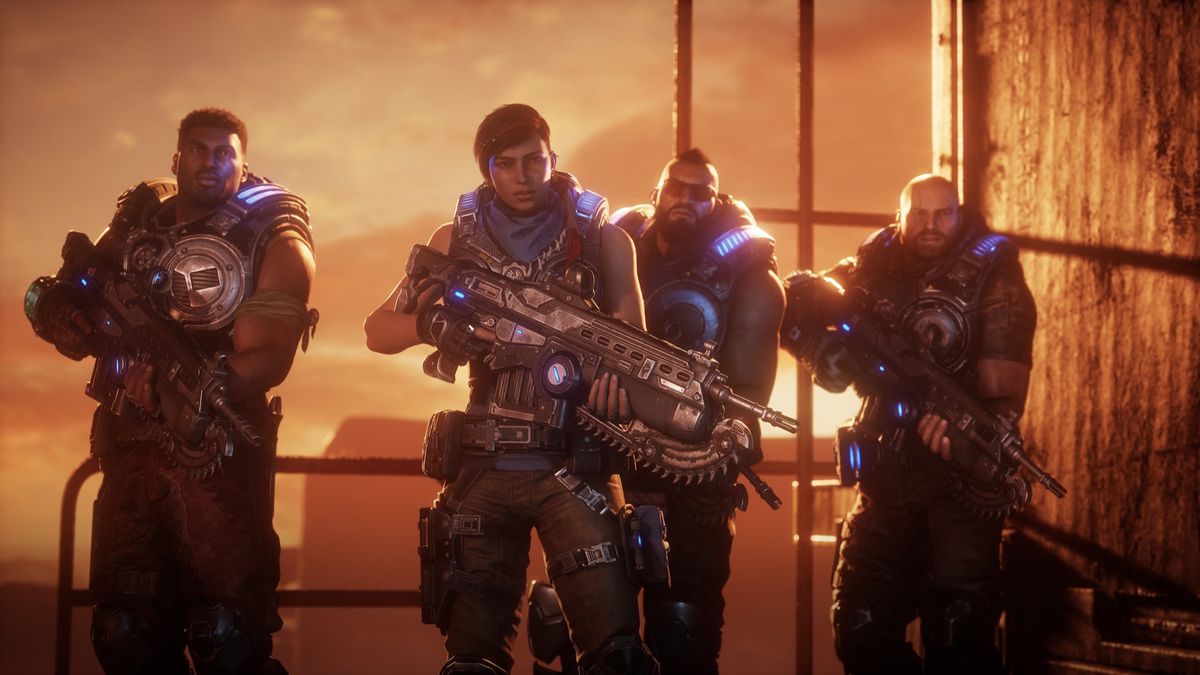 Developer: The Coalition
Publisher: Xbox Game Studios
The Coalition, a dev studio set up to shepherd the Gears series into a new era after Epic relinquished the reins, didn't exactly get off to the best of starts with the release of Gears of War 4. It was a good game, sure, but it struggled to really set the world on fire in the way that previous games in the series had managed to accomplish. However, Gears 5 felt a lot more like the series in its best state.
Moving away from JD, Marcus Fenix's son, Gears 5 focuses on Kait Diaz, who is perhaps the most interesting character the series has known. The campaign feels like a revolution in terms of progression and exploration for what's expected of a Gears game, and, you know, the multiplayer and co-op modes are pretty good too, especially at 120fps on Xbox Series X | S. If nothing else, you can even play through the campaign with Marcus Fenix played by Dave Bautista, so that's like an 11/10 game right there.
14. It Takes Two
Developer: Hazelight
Publisher: EA
Hazelight have unofficially been crowned the lords of co-op gaming, as A Way Out was one of the most engaging co-op experiences ever made. It Takes Two aimed to take that feeling to a new level though, combining an emotional story with some fantastic and innovative gameplay. While the story doesn't quite stack up to A Way Out, the gameplay is a million times better.
Some of the best moments in A Way Out was the quiet in between the action sequences, getting distracted by the side-games and puzzles that the two main characters could play together. It Takes Two feels like it takes the magic of those moments and stretches them across an entire game, with new ideas and imaginative worlds being thrown at the players on a regular basis. Better still, only one player needs to buy a copy for both players to play together online, which is pretty nice.
15. Mortal Kombat 11: Ultimate
Developer: NetherRealm Studios
Publisher: Warner Bros. Interactive Entertainment
The Mortal Kombat series stands as one of the finest examples of the fighting game genre, especially after the most recent trilogy of games. For many people, Mortal Kombat 11: Ultimate is the pinnacle of that series, though we might have come to a different conclusion in our ranking article. Either way, it's hard to disagree that MK 11: Ultimate is a stellar fighting game.
MK 11 takes what the series has become known for over the past ten years, which is fantastic fighting mechanics, a killer story mode, plenty of additional single-player content and gallons bloody gore, and packages them into one of the best looking games on Xbox Series X | S. The Ultimate version even includes more characters and the most exhaustive DLC in Netherrealm history, Aftermath, which features a brilliant campaign expansion. There's a lot of bang for your buck here.
16. Resident Evil Village
Developer: Capcom
Publisher: Capcom
It was going to be hard for Capcom to follow up both the quality and success of Resident Evil 7. A reinvention of the classic horror series, RE7 introduced a brand new style of gameplay to the legacy franchise, with incredible results. In classic Capcom fashion, the development process for Village seems to have been "what if Resident Evil 7, but both sillier and hornier?" The results are, unsurprisingly, fantastic.
Returning to the well-worn shoes of Ethan, who was introduced in 7, you've travelled to Europe only to run afoul of a bunch of lycans and vampires. Oh, and now you're armed to the teeth and looking for a reason to murder a bunch of monsters. If Resident Evil 7 is more akin to The Hills Have Eyes or Texas Chainsaw Massacre, Village is like cult British horror film Severance, and that is a compliment.
Now, just imagine Ethan being played by Danny Dyer. It kind of changes the tone of the whole game.
17. Sea of Thieves
Developer: Rare
Publisher: Xbox Game Studios
Over the past few years, Sea of Thieves has quietly become one of Xbox's crown jewels. Despite the abysmal state the game launched in, the potential was there from the outset for a multiplayer experience that brings friends and family together in the mutually enjoyable experience of finding loot and sinking everyone else. They had it coming, they were looking at you funny.
Since launching in 2018, Sea of Thieves has seen dozens of updates that have added new content and quests for players to engage, with perhaps the biggest being a collaborative effort with Disney to include the Pirates of the Caribbean franchise. There's even a Monkey Island easter egg thrown in for good measure. If it's a pirate's life for you, Sea of Thieves is an essential choice, especially given how much Rare have turned the game around.
18. Subnautica: Below Zero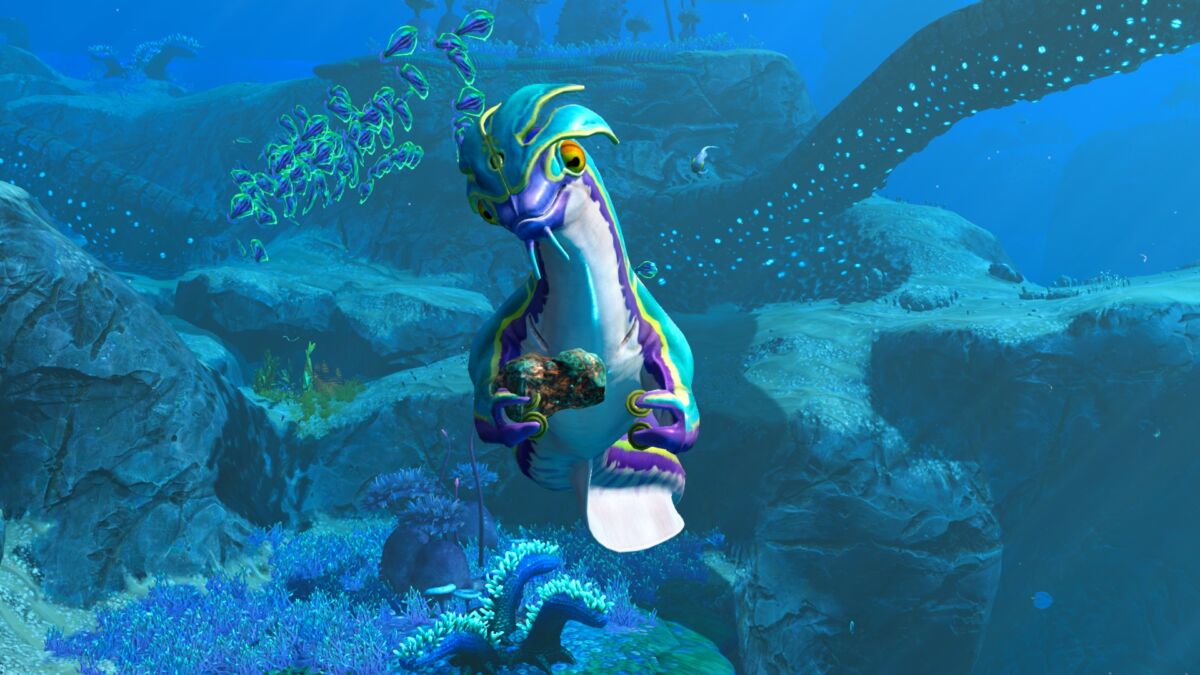 Developer: Unknown Worlds Entertainment
Publisher: Unknown Worlds Entertainment, Shiny Shoe LLC
If the idea of a survival game excites you, but you don't feel like playing with other people in games like ARK, Subnautica: Below Zero should be right up your alley. An icy follow up to the aquatic adventure that is Subnautica, Below Zero takes you to some frozen wastes and tasks you with finding the right tools and materials to survive whatever the game has to throw at you.
Those who've played Subnautica in the past will know what to expect from Below Zero, albeit with a host of new features that keep the game fresh, but even if you're new to the series, Below Zero is a brilliant jumping on point. If nothing else, the game's worth playing just to see the cute Sea Monkeys. They're adorable, but they will try and steal your stuff.
19. Tetris Effect: Connected
Developer: Resonair, Monstars, Stage Games
Publisher: Enhance Games
The Tetris series is practically an institution at this point, so you'd think it would be hard to reinvent what it means to be a Tetris game. Somehow, Tetris Effect managed it, as it's a synesthesia experience designed to stimulate the senses with a dazzling audio-visual extravaganza. You'll never say "wow" as much in your life as you do while playing Tetris Effect.
The game had already been available on other platforms beforehand, but Tetris Effect launched on the Xbox Series X | S with the Connected update, which added a brand new multiplayer mode in which you play with two of your friends and fight bosses based on the 12 signs of the Zodiac. It's a bit odd, sure, but it's absolutely joyous to play and watch.
20. Yakuza: Like A Dragon
Developer: Ryu Ga Gotoku Studio
Publisher: SEGA
Ryu Ga Gotoku Studio made the decision to transition from 3D beat 'em up to turn-based RPG with Yakuza: Like A Dragon, and it's been quite the successful move, so much so that Yakuza will be a turn based RPG going forward. Fortunately, if you prefer the action-orientated gameplay of the Yakuza games of old, Judgment is a worthy successor. Also, Judgment is Xbox Series X | S enhanced too. Consider that a bonus mention.
As for Yakuza: Like A Dragon, you play as a new protagonist, Ichiban Kasuga, who is released from a lengthy state in prison only to find he's been abandoned by his former clan. Amassing a party of fellow eccentrics, you'll take to the streets of Japan, using Ichiban's love of RPGs like Dragon Quest to create a battle system that's as bonkers as it is fun. Even if you've never played a Yakuza game before, Like A Dragon is a great starting point if you love traditional RPGs.
READ MORE: Biggest Xbox Exclusive Games Of 2021 & Beyond
Some of the coverage you find on Cultured Vultures contains affiliate links, which provide us with small commissions based on purchases made from visiting our site. We cover gaming news, movie reviews, wrestling and much more.