The world of couch co-op games seems to be somewhat of a dying breed, as the wide variety of modern multiplayer and co-op games focus on online play instead of playing in the same room. That being said, the Xbox Series X | S still has couch co-op games that are demanding to be played, and with the console's ability to utilise previous generation hardware, you should be able to find a spare controller to give to player two.
From co-op adventures and brain teasers to non-stop cover shooters, there's plenty of couch co-op games available on the Xbox Series X | S that are worth checking out. In no particular order, here's the list of the best that you should play that are optimised for Xbox Series X | S, if you've got the partner to join you on this journey anyway.
1. It Takes Two
Developer: Hazelight
Publisher: EA
Hazelight have become the top tier development studio when it comes to co-op games, a reputation established by the excellent prison break adventure A Way Out. More recently, the studio has returned to re-establish its dominance over the genre with It Takes Two, which improves the formula shown in A Way Out in a lot of ways.
The story sees the troubled couple of Cody and May accidentally turned into dolls by their child. Shrunk down and thrown into a world of magic, Cody and May will have to learn to cooperate in order to survive. Reviews have said that the story might not be much to write home about, but if you're looking for a co-op game that's always looking to innovate, It Takes Two is unbeaten.
2. Morkredd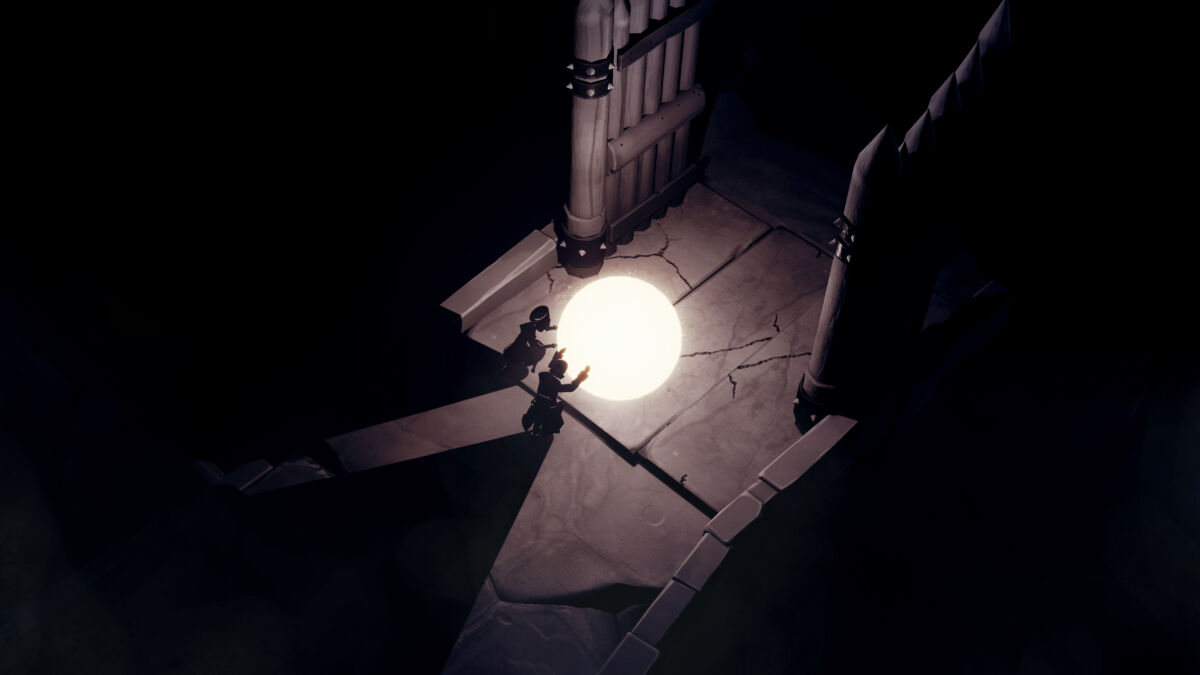 Developer: Hyper Games
Publisher: Aspyr
The orb of light is great, the orb of light is good. Morkredd sees two players in couch co-op escort a giant orb of light through over 60 puzzles where light plays a huge factor. The light protects against the darkness, so you need to protect the orb from the elements while staying within range to survive.
With minimal visuals and dialogue, Morkredd makes the most of environmental storytelling as you discover the various secrets of the orb. Morkredd is a great couch co-op that'll test your wits during its short run-time, though it wouldn't be a couch co-op list if I didn't mention how utterly superb PHOGS is. Let that game be optimised for Xbox Series X | S.
3. Haven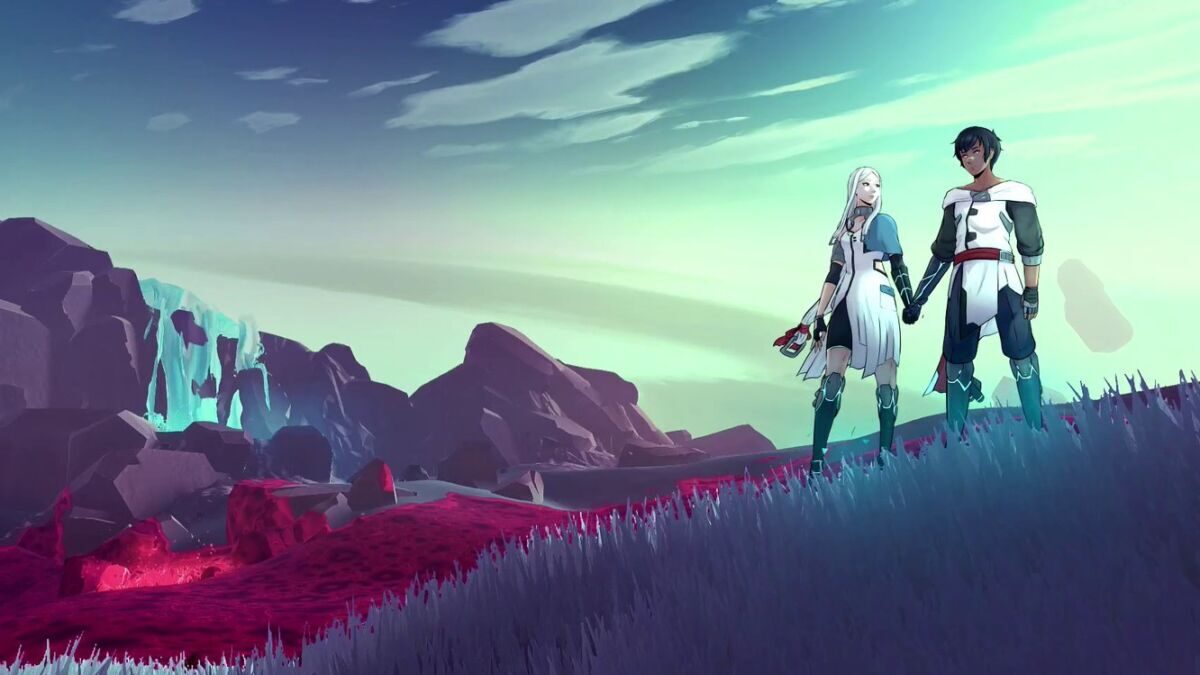 Developer: The Game Bakers
Publisher: The Game Bakers
A co-op RPG with survival elements seems like a massive departure for The Game Bakers, the developers previously responsible for Furi, the world's greatest "boss-rush-'em-up". However, The Game Bakers somehow managed to capture the same sense of style that Furi offers and channelled it into Haven.
Telling the story of Yu and Kay, players explore a desolate planet, attempting to make a home for themselves while occasionally dealing with some monsters. Combat demands that players work together and combine their skills, while there's also plenty of exploration to do in the meantime. Given the relationship between Yu and Kay, Haven might very well be best experienced as a couple, so be sure to hand your partner the controller if you feel like checking this one out.
4. Gears 5
Developer: The Coalition
Publisher: Xbox Game Studios
By its very nature, the Gears series has always been a co-op focused series. From the first game, players in either couch or online co-op could complete the entire campaign together, before moving on to the game's brutal multiplayer where they'd get 360 wall-bounced no-scoped by some demon with a Longshot. I love you Gears, but your multiplayer is hard.
This philosophy has continued all the way through to Gears 5, which allows up to 3 players to complete the campaign in local or online play, with one player taking on the role of the helpful robot, Jack. Unfortunately, couch co-op doesn't extend all the way to the other co-op modes, Horde and Escape, so it's lucky that the campaign is one of the best the series has to offer.
5. Overcooked: All You Can Eat
Developer: Ghost Town Games, Team17
Publisher: Team17
If you've ever wanted a game to really test the limits of your relationships, then Overcooked is that game. TV shows like Hell's Kitchen showcase how stressful it can be to work in an actual restaurant, so imagine all that responsibility except now you're making food on a hot-air balloon in a thunderstorm, or on a raft sailing down a river. It's safe to say that your nerves might be a little frayed after a good session of Overcooked.
The All You Can Eat edition, which really should be called the "All You Can Stomach Without Screaming At Each Other Edition", includes all the content that's been released for both Overcooked games in one neat little package. If you're an Overcooked veteran looking for that extra gamerscore, or you're searching for a good place to start, the All You Can Eat edition is your best bet.
6. Call of Duty: Black Ops Cold War
Developer: Treyarch, Raven Software
Publisher: Activision
The Call of Duty series is known as one of the most prolific online games on the market, but if you've got a friend to play with locally, you can still enjoy a lot of Call of Duty: Black Ops Cold War together, even if it's just diving into split-screen multiplayer and having a sniper duel. 1v1, no scopes-only on Nuketown '84, you massive coward.
Originally, though, Black Ops Cold War didn't offer much for the local couch co-op gamer, as you weren't able to play Zombies in split-screen at launch. That feature has since been patched, meaning you can now take on the hordes of undead together if you like, and with Zombies being an endlessly replayable and rewarding co-op experience, Black Ops Cold War instantly becomes one of the best couch co-op games on Xbox Series X | S.
7. Tetris Effect Connected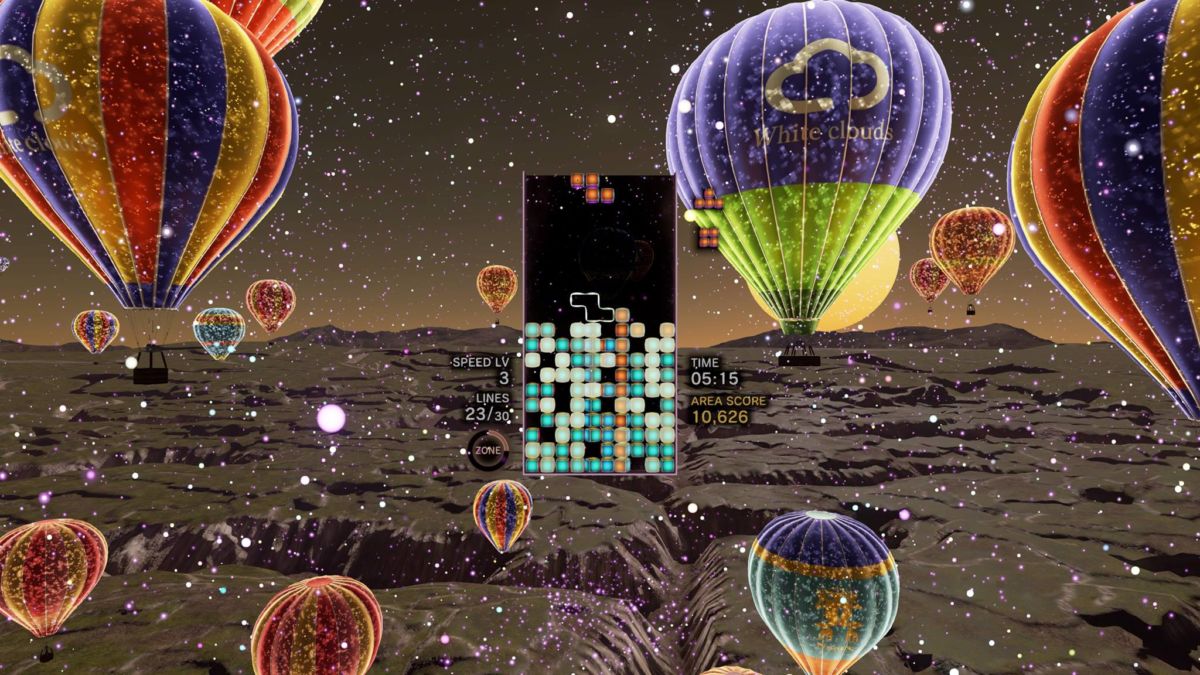 Developer: Monstars, Resonair
Publisher: Enhance Games
Couch co-op and Tetris might seem like two concepts that don't really belong next to each other, but Tetris Effect Connected is unlike any other Tetris game ever made. A game designed to evoke the sensation of synesthesia, each level in the game's main campaign is an audio-visual extravaganza, not that you'd have time to notice with the Tetris blocks flying at you at such a pace that you can't keep up.
However, Connected is more than just a snappy tagline, as it relates to the multiplayer portion of Tetris Effect. The Connected mode itself is a 3-player co-op experience that sees players joining together in an attempt to defeat 12 difficult bosses that represent the signs of the Zodiac. Sure, you can fight against these bosses in online play, or you can take to the couch and do it locally. Your choice.
8. Borderlands 3
Developer: Gearbox
Publisher: 2K Games
Couch co-op might genuinely be the best way to experience Borderlands 3, as you could physically fight someone who dares to try and take your loot. Debates on who takes the god-tier sniper rifle could be settled with an arm wrestling contest. The strongest weapons should go to the strongest people, right? That's how it works.
Jokes aside, Borderlands 3 is the perfect couch co-op RPG, especially on Xbox Series X | S, as it allows four players to experience the entire campaign in split-screen co-op while running at 60fps. Sure, having a TV screen split four ways doesn't sound too great when you're looking through menus to deduce which skill you want to level up, but when the action starts, you'll have a good time, guaranteed.
9. FIFA 21
Developer: EA Sports
Publisher: EA
It might not be as overt as other games on this list, but the FIFA series has long been a bastion of not only couch multiplayer, but couch co-op too. Long has FIFA been used to settle arguments between friends such as "who's paying for the takeaway", but you don't just have to compete against each other. Players can easily join the same team and compete either against other players, or against the AI.
While the majority of the couch co-op experience will see you explore the kick-off mode to play single matches against each other, you can also play couch co-op FIFA Ultimate Team matches. Sure, it's not going to win awards for outstanding co-op game, in the same way that It Takes Two probably will, but sometimes you just need a partner who'll actually chase those through balls properly.
10. Warhammer: Chaosbane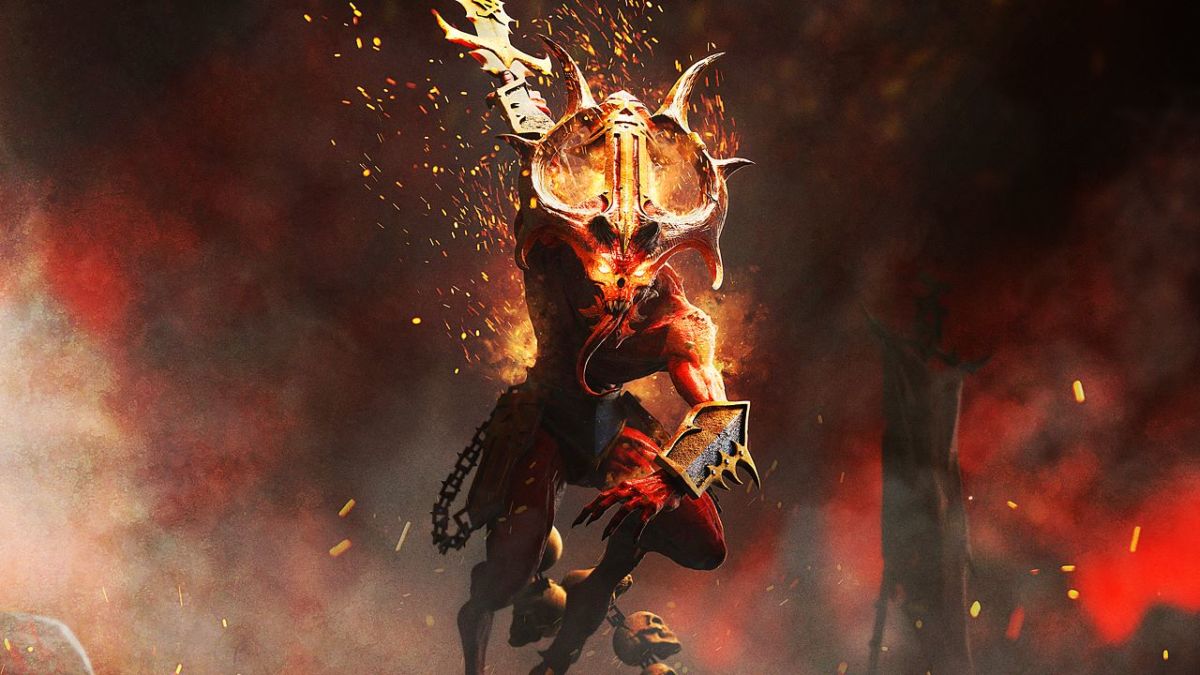 Developer: EKO Software, Nacon
Publisher: Games Workshop, BigBen Interactive, Nacon
Isometric action-RPGs are often a great way to play games in local co-op, as the screen fills up with bad guys and magical abilities to create a joyous explosion of colour. There's plenty of games like that available to play on the Xbox Series X | S, but if you want one that's optimised, and is still fantastic, you should check out Warhammer: Chaosbane.
Based on the iconic tabletop series, Warhammer: Chaosbane sees up to four players join together in local co-op, playing as a variety of different characters and classes, exploring dungeons and ruins to try and drive back the forces of Chaos. For anyone who grew up on a healthy diet of Diablo and the like, Chaosbane should be right up your alley.
Some of the coverage you find on Cultured Vultures contains affiliate links, which provide us with small commissions based on purchases made from visiting our site. We cover gaming news, movie reviews, wrestling and much more.